This article may contain affiliate links; if you click on a shopping link and make a purchase I may receive a commission. As an Amazon Associate, I earn from qualifying purchases.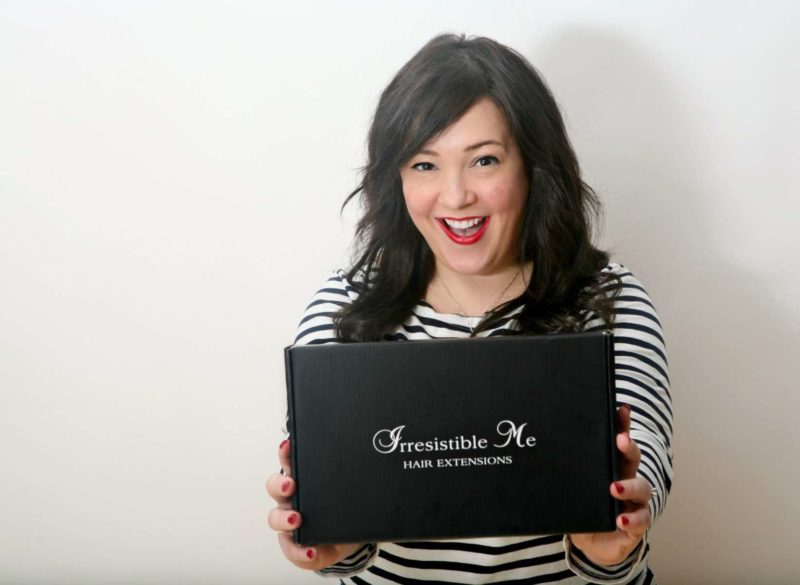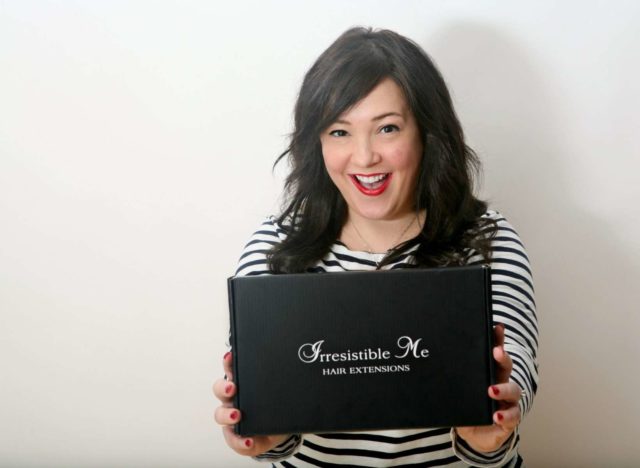 This year I cut my hair. I went with a bit of a lob cut and never went back. My hair looks fuller and healthier and takes less time to style each morning. But sometimes I miss my longer locks. When Irresistible Me reached out and asked if I'd like to review their hair extensions I was tempted. Then I stopped… who the heck do I think I am, a Kardashian? This blog is about making style easy and accessible, and the idea of hair extensions seemed like a mega contradiction.
Irresistible Me Hair Extensions Review
I emailed back Irresistible Me, thanked them for considering them, but told them I didn't think their hair extensions were a good fit for Wardrobe Oxygen. They emailed back explaining how their clip-in hair extensions are really easy to use and customizable. Sure, you can go with uber-long Lady Godiva extensions, but you can choose shorter ones for a more natural look or just to add volume to your existing style. SO I said yes, and decided to use the opportunity to provide you with an Irresistible Me hair extensions review.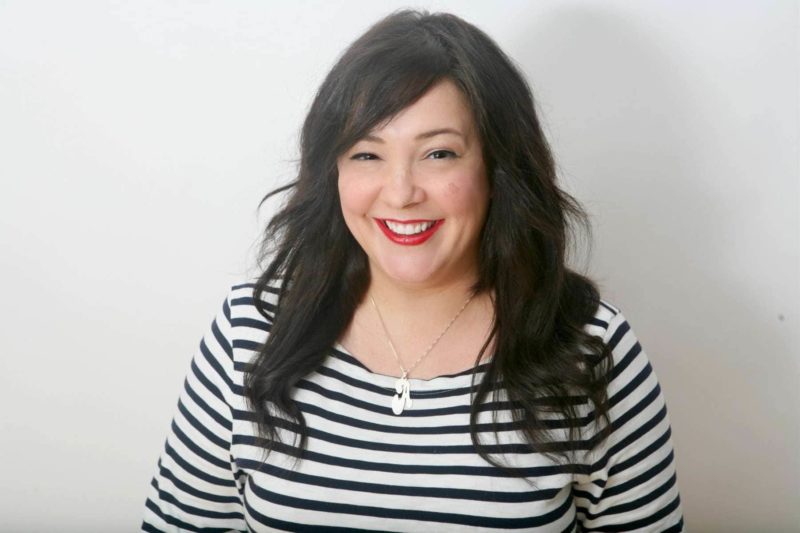 Choosing the Right Hair Extensions for Me from Irresistible Me
Irresistible Me was great with helping me choose the right color, length, and weight hair extensions for my review. Irresistible Me informed me that the weight (100g, 140g, 200g) refers to the total weight of the hair you will order without the clips attached. The thickness of the hair is relative to both the weight and the length you choose: a 14 inch 200g piece will look thicker than 24″ 200g.
For example, 14 inches of 200 grams and 24 inches of 200 grams will have the same weight but the 14 inches extensions will look much thicker because of the length difference. My Irresistible Me rep informed me the basic rule with hair extensions is the longer the hair you want, the bigger the weight you should select.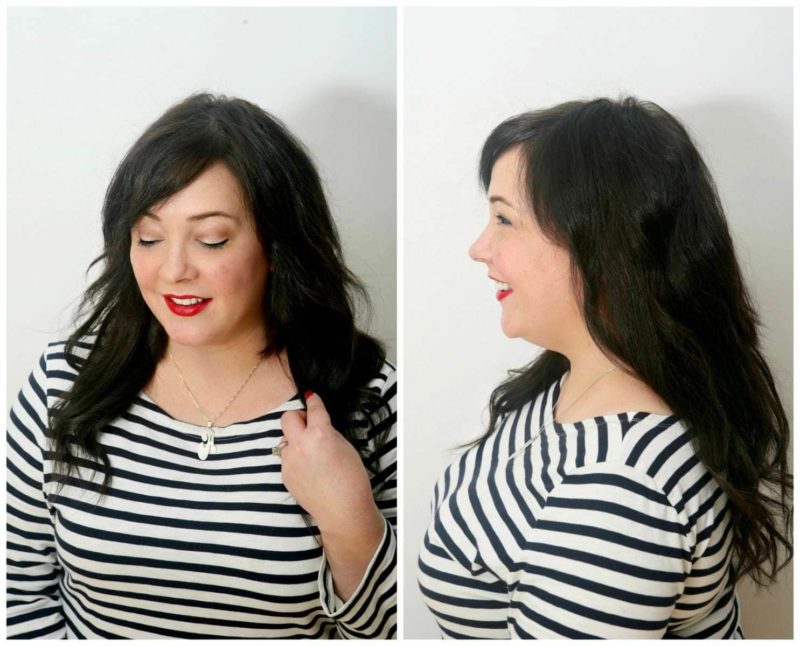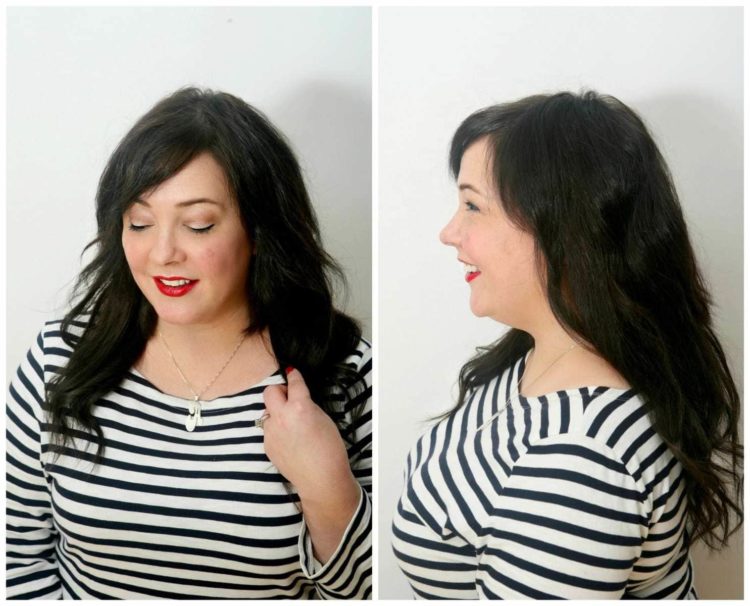 I chose the 14″ length, and Irresistible Me suggested I go with 200g since a kit comes with 10 wefts (sewn segments) of hair and I could choose how many to use for volume. As for color, I watched this video to see all of the options and went with Chocolate Brown.
My Experience Ordering from Irresistible Me
The extensions came in a plastic pouch within a black storage box. The pouch has two compartments; one has a single weft of hair so you can try it without contaminating the rest of the hair extensions. You can return the extensions as long as you haven't opened the main pouch compartment (free exchanges and returns).
I was impressed by the quality; it's Certified High Quality (Grade AAA) silky touch natural Remy Human Indian hair, well stitched, and with sturdy clamps.  I tried brushing and combing it and not a single hair fell out.  Not only that, Chocolate Brown was a PERFECT match for my hair!  I broke open the main compartment and began playing hair salon in my bathroom!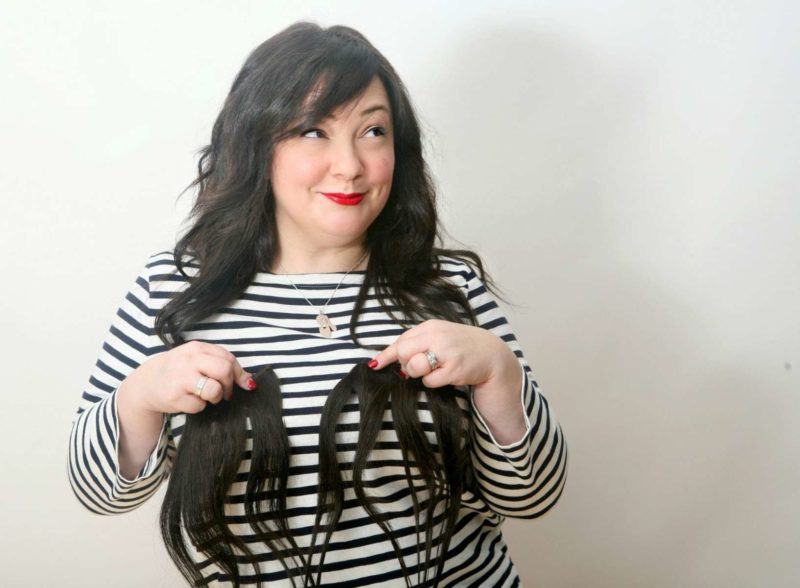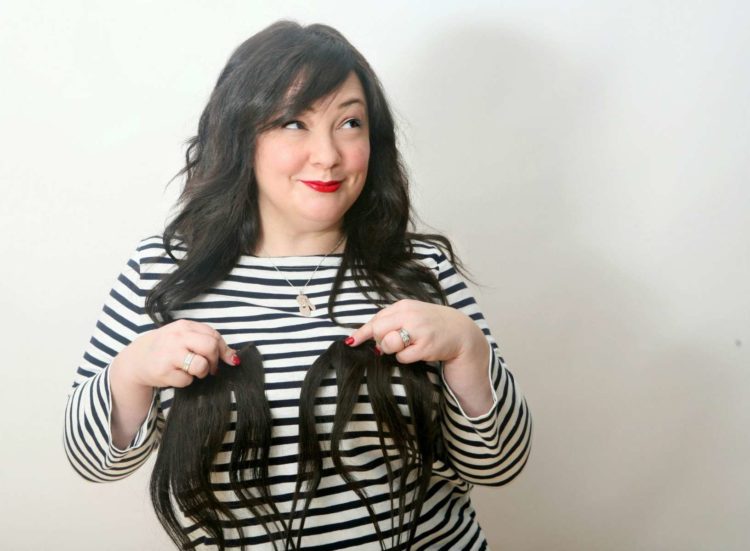 How to Put on Irresistible Me Clip-in Hair Extensions
Putting on the hair extensions is a bit tricky; there's a variety of sizes and a lot you're clipping blind to the back of your head. I found this YouTube video which was really helpful; I also found it helped to have clips and a rat-tail comb to separate and lift sections of hair.
I tried all eleven (since the tester weft of hair is the same quality as the rest of the extensions) in my hair… and it was insane. My hair looked huge and weighed a kazillion pounds (in a pack you receive 1-7.5″ piece with 4 clips, 2-6″ pieces with 3 clips, 5-4″ pieces with two clips, and 2-1.2″ pieces with one clip). Irresistible Me was right, I don't need to use every single weft of hair!
For this look I had five wefts; the largest in the back, and two on each side. I have also tried just the smaller wefts for more length and thickness at the ends and less volume on the actual head. The more extensions you use, the more time it will take and the heavier it will be; a couple added for volume, with practice, only takes a couple of minutes to pop in and go.
What are Irresistible Me Hair Extensions Made From?
Irresistible Me hair extensions are human hair and can be styled and treated as such.  Curling irons, flat irons, and even hair dye can be used on these to have them perfectly match your hair color and texture or to create any look you desire.  They can also be cut; these are the shortest extensions; if you want just for volume you can take them with you to the salon and have your stylist trim them to work perfectly with your 'do. 
Styling Irresistible Me Hair Extensions
For this post, I used my regular curling iron and added some waves so it would blend with my every day "showered and blew dry in a rush" texture. I think next time I go to the salon I'll take some to be trimmed to use on a more regular basis for a bit of volume without length. While I don't have the desire, money, or time to be as high maintenance as a Kardashian, with Irresistible Me I can now have their hair!