This article may contain affiliate links; if you click on a shopping link and make a purchase I may receive a commission. As an Amazon Associate, I earn from qualifying purchases. 
Hi Allie,

Do you have any thoughts on what to do for…chub rub? I've tried bike shorts (bulky, hot) and various other things like deodorant, etc.. I got a pair of Luvees, which seemed ideal, but I must have gotten too large a size, as they feel kind of bloomerish. Here in humid, sticky Virginia, I'm getting a little miserable wearing dresses away from air conditioning. Ack!




Thanks!

Marcy
Hi Marcy,
Whether I was a size 6 or a size 16, I have always dealt with chub rub. Jeans and pants that wear thin between the legs, and that dreadful red bumpy rash that takes place come the warmer months. I have tried all sorts of things (though not Luvees, now my interest is piqued!); these are what I found to work: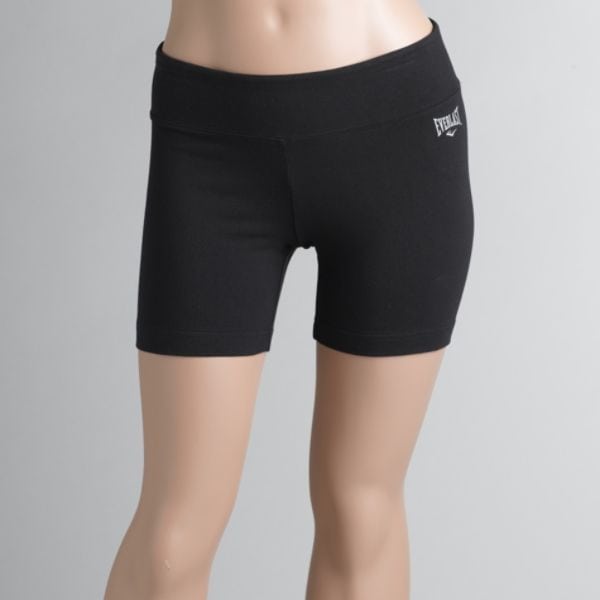 Not the same shorts I have, but same length and also from Kmart

Moisture-wicking bike shorts. When I knew I was going to Bonnaroo in 2007, I did a lot of research online regarding the best attire to wear in such heat. Everyone said the best choice was a sundress with bike shorts underneath. I hadn't worn such an ensemble since high school (and back then it was with a biker jacket and Doc Martens) and didn't even know where to look for bike shorts that weren't padded in the bum and actually made for biking. My friend Tiffany informed me that they had bike shorts at Kmart for around $10 each.
I headed to my closest Kmart and found an entire rounder of these shorts. They were made of lightweight poly knit (like a bathing suit), with a cotton crotch. No elastic or gripper tape at the hem of the legs and not skin tight, they were more like men's boxer briefs. They came in black and powder blue, I snagged two pairs of black in size Large… and have been wearing them ever since. They have been to every Bonnaroo with me, and are usually under the matte jersey and drapey knit dresses and skirts I wear to work and on weekends. I have found similar bike shorts at other big box discount retailers such as Walmart and Target – you actually want the cheaply made/cheap quality thin shorts without bells and whistles. They are short enough to hide under my hemlines, but long enough to prevent chub rub. I feared a looser fit may cause them to ride up when walking, but I never have that issue – in fact, I think the looser fit gives them the room to stay put. The cotton crotch keeps me from overheating; I wear them in place of traditional undergarments and stay cool and comfortable all day.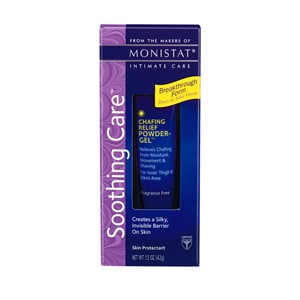 Monistat Soothing Care Chafing Relief Powder-Gel
. Have you ever used Smashbox Photo Finish Primer
? It is a gel that when placed on the face ends up with a powdery finish that prevents makeup from slipping in the heat and reduces the appearance of large pores. This product from Monistat
is like Smashbox's primer, but for your body. It is a gel, that when applied is a soft powdery finish that keeps your skin from sticking together, rubbing, and chafing. It goes on invisible and can survive the hottest, sweatiest days. Don't believe me? Check out the reviews on Amazon
and Drugstore.com. The product
is so similar to Smashbox that I know many women who use this instead as a makeup primer for a much lower price!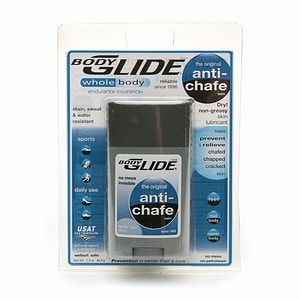 BodyGlide
. It's not just us curvy women who deal with chafing, runners have dealt with this for ages and some smart athletic folks have created products to combat it. BodyGlide
comes in a container that looks like stick deodorant and you can rub it on any part of your body that deals with chafing without feeling greasy or sticky. I recommend getting the classic BodyGlide
– they make a formula for women but I can't really tell the difference other than the color of the packaging and the price tag.
Stores like Target often have travel sizes of products and you can sometimes find BodyGlide
; I think it's a brilliant addition to every woman's handbag for those times when you're out and about and chafing takes place. BodyGlide
can also be used on feet – it's great when you're breaking in new shoes and don't want to end up with hot spots and blisters!
How do you deal with chub rub? What products have you found that work and what products don't?
Follow Me | Twitter | Facebook