This article may contain affiliate links; if you click on a shopping link and make a purchase I may receive a commission. As an Amazon Associate, I earn from qualifying purchases. 
Last night I went to see Black Joe Lewis & the Honeybears at the Black Cat in DC. I hadn't seen this group perform live before, but everyone I knew who had said it was one of the best shows they had ever seen.
Everyone I knew was right. This show was amazing. My friends and I were able to wiggle up right to the front of the stage and get a great view and great sound (actually too great of sound, I still have ringing in my ears over 12 hours later). The band really played their heart out, it was great to see after a few meh live shows I have seen over the past year. They enjoyed playing, they enjoyed the reaction from the crowd, and it seemed as though they really enjoyed one another and performing together.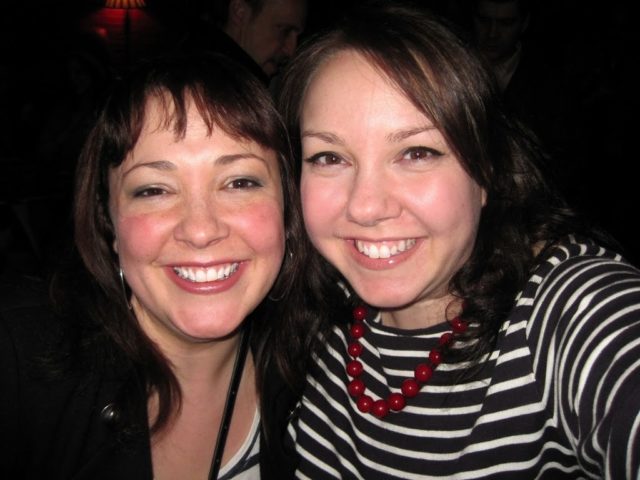 Me & My sister before the show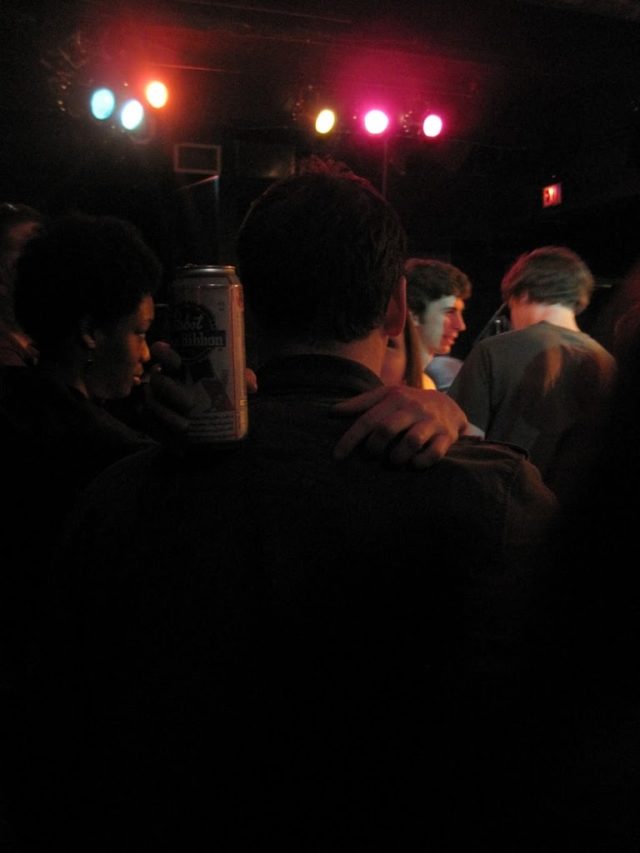 Aww, hipster love…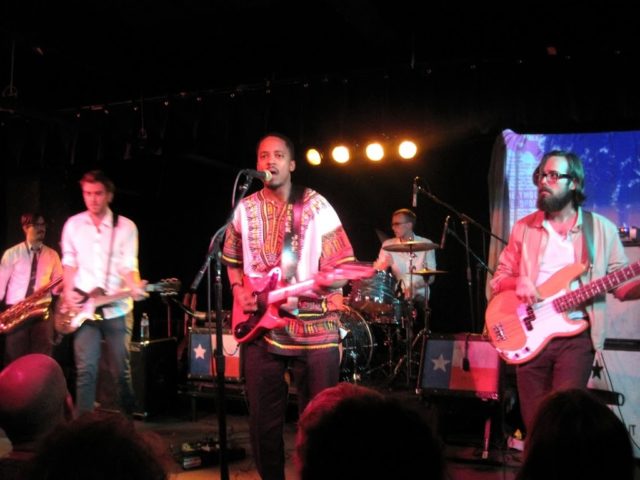 Black Joe Lewis & the Honeybears – as you can see I got an AWESOME spot for the show!
It was such a diverse crowd, all ages and types of folks. Right at the front of the stage was a dad with his pre-teen son and friends, there was a teenage couple in front of us, lots of college-aged kids, but many people in their 30s, 40s, 50s and beyond. Everyone was having such a great time and the band really was energized by our reaction. It reminded me of when I used to go to shows in high school and college, and the band was so excited to perform for the audience that the crowd became part of the entire performance. It's great to see a band that is getting some press and recognition stick to their roots and perform an amazing live show.
From an article in District Noise about their latest hit:
We came up with the idea for "Booty City" when we played DC for the first time. We were hanging out in front of DC9 watching the chicks and I was like "Dude, this is a Booty City." And then we were like "That's a song." And that's how it came about. Washington, DC is Booty City.
This is a very crappy video of "Booty City" from my camera, but it really shows how amazing this band is live:
And guess who got to meet Zach Ernst, guitarist for Black Joe Lewis & the Honeybears?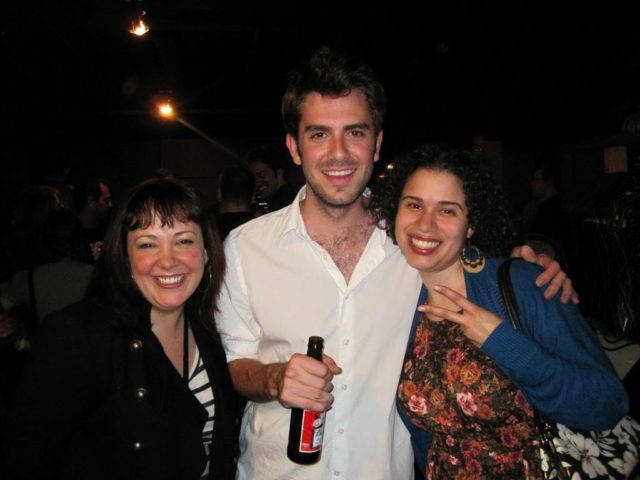 Yep, this gal (and my friend N)! So nice and what a cutie!
Follow Me | Twitter | Facebook