This article may contain affiliate links; if you click on a shopping link and make a purchase I may receive a commission. As an Amazon Associate, I earn from qualifying purchases.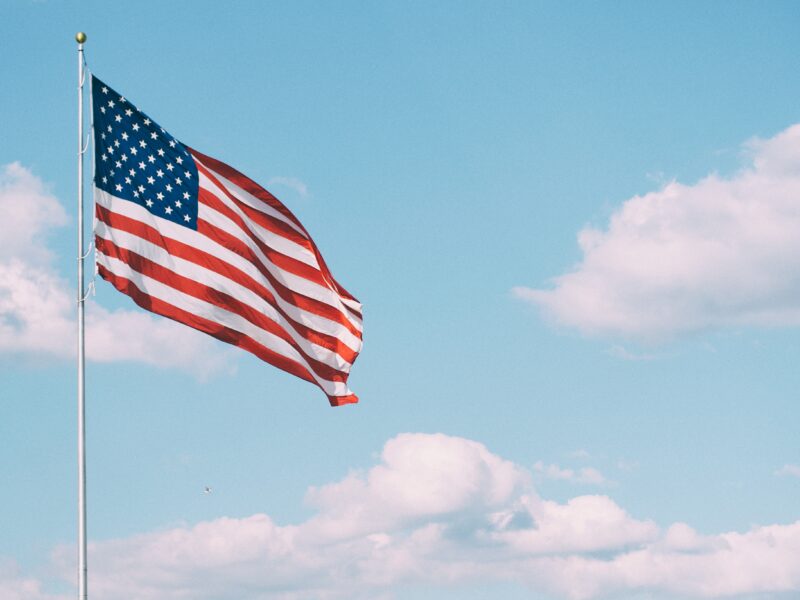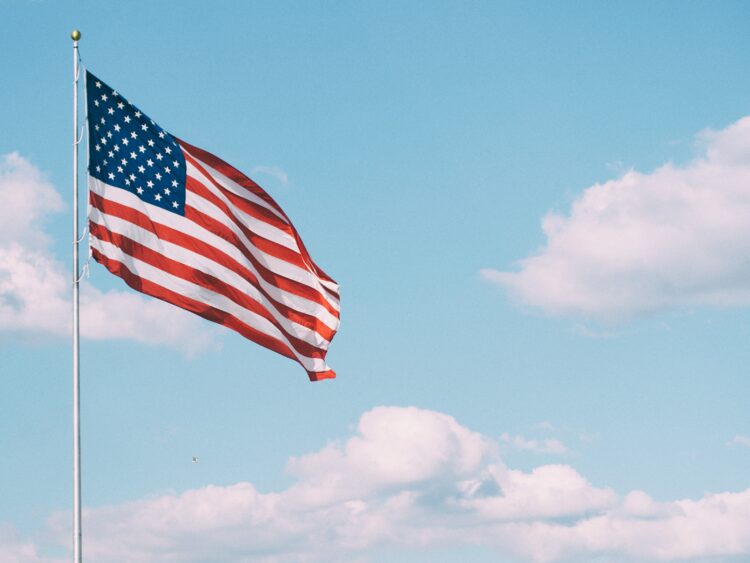 I was the visual merchandiser for the Express store in Annapolis Mall. The actual store manager was a mess, a recent hire from LA Weightloss who always screwed up the schedule and was always late. So yet again, I was taking bank deposits and opening registers instead of updating windows.
We had this huge machine in the back room, about the size of a small refrigerator, which supplied the music for the store. Each month we'd receive a new cassette playlist, two hours in length, and we were to play that and only that. But our massive sound machine was acting up and wouldn't play. I brought out the dusty boom box on a shelf in the office to put in the middle of the store to play a Top 40 station. It's a really eerie feeling to shop without any music.
I was scrolling through the stations and couldn't find any music. And then I heard Dan Rather's voice. Dan Rather wasn't a radio voice, it caused me to pause. And I heard Dan Rather tell me and the team that a plane crashed into the Twin Towers.
We tried to call corporate, call other stores, call the manager who still hadn't arrived to see what we should do but the lines were dead. I then heard there was a plane crash at the Pentagon. I don't know if she called me or I called her but I got in touch with my sister who worked in Georgetown. She had a shaky voice and was half laughing, half crying as she shared she could see smoke from the Pentagon through her office window.
The news wasn't sure where a plane would head next, but there was some concern they would try to hit the Naval Academy or The Capitol. I made the executive decision to close the store and send everyone home. I remember fighting with a customer who refused to leave the store. "I need an outfit, I have a big night tonight!" I told her as I pulled the gate down in front of her, "I promise, you won't be going out tonight."
Driving home from Annapolis to Greenbelt on Route 50, I was one of only a few cars. I had never seen the sky so blue, the clouds so cotton ball perfect. I met up with Karl, who was then just my boyfriend, and we went to his dad's house down the street to watch the news since we didn't have cable (we subscribed the very next day).
The 9/11 attacks radically changed our lives. It changed our outlook on people, places, and politics. It transformed air travel, domestic security, social interaction, illuminated racism and hatred, and even altered fashion. Today is the 20th anniversary of that horrific and tragic day; that day caused so much violence and pain. Pain and violence that is still happening. We are still not over it and never will or should be.
Yet we have been in an almost two-year pandemic and are expected to return to life as usual. Be happy! Be strong! Be productive! You have no idea what the future holds, over 650,000 Americans have already died from it and over 40.6 million (MILLION!) have contracted it. We don't know what will happen to those with long-haul effects from contracting it, or if those who had mild cases will end up with issues down the road. We're fighting one another in school board meetings and Costco lines. Schools and offices may go virtual again any day now, another variant may be around the corner, but until then, pretend things are just dandy and get back to work!
Two decades later, we are still grieving the loss of our false sense of security as Americans and the loss of so many lives. We deserve to also grieve the loss from the past two years. They are not the same, but they are both tragic. And we will be forever changed.
Weekend Reads
Twelve teenagers born after 9/11 told us what they have learned about the event and its aftermath — and what has been left out. (New York Times)
Stitch Fix stylists are unheard, overworked, and at the mercy of robots. (Vice)
The crises won't stop coming. Radical acceptance is the key to coping. (Mashable)
This season's fashion collections teased a glittering return to semi-normalcy. The Delta variant has other plans. (Fashionista)
White communists, socialists, feminists, and capitalists tried to engineer society using kitchen design. (Home Culture)
When I went to Palm Springs Fashion Week with Chico's I had the pleasure of seeing the Zandra Rhodes runway show and have been a fan ever since. So I just HAD to share this piece on her! (Vogue)
The DOE believes solar energy can account for 40% of U.S. electricity by 2035. (Reuters)
The fab influencer Tanesha Awasthi of Girl With Curves launched her new apparel line available exclusively at QVC. This collection is available in sizes XXS-5X and a lot looks already sold out but I expect it to come back in stock soon. Thinking about my fall fashion trends report, this belt from the collection would be a great wardrobe addition, I recommend the white if you are looking to achieve fall fashion trends while living in a warm climate.
With a creative director's job at Calvin Klein and his own label, Willy Chavarria is a force for change in an industry that desperately needs it. (New York Times)
Why you should be concerned about America's nursing home shortage. (The 19th)
I really really want a pair of leather pants this fall, but can't afford real leather and rarely can find real leather in extended sizes. I know folks IRL and in the Nordstrom reviews who say these faux leather pants are like butter in softness and looking like the real thing. And they go up to 5XL! The inseam is 34″ but unfinished. That means you can wear as-is, or get a skilled person (sewist friend, tailor, dry cleaner) to snip them off for you or bond a proper hem. Now the question is, do I get black or camel?
Isn't aging just a process of becoming new versions of ourselves? (OMG Chronicles for Medium)
The college dorm shopping industrial complex is real. (Vox)
Those who served in the wars that began after Sept. 11, 2001, are struggling with health problems, trauma and feelings of displacement and alienation. (New York Times)
Hundreds of psychologists looked for ways to make people feel better during the pandemic — and they found one. (Vox)
My friend Patrice Grell Yursik won the 2021 BCLF Elizabeth Nunez Caribbean-American Writers' Prize for her beautiful piece, Daughter 4 which you can read here. (BCLF)
Because it is NYFW time… some of the street style during it. I personally prefer seeing this than the runway shows; over the past couple of years street style has predicted trends faster than designers. (Elle)
And none of those runway shows would happen if it weren't for those crafting the garments: The longtime Garment District workers who have spent their careers sewing Calvin Klein trousers and expediting Anna Sui gowns. (The Cut)
Finally a must-read I saw on Twitter last night and came back in here to share: How did South Asian Americans respond to 9/11? (Secret Desi History)
A Sale Not to Miss
The Athleta Friends & Family sale is happening and you don't need to be a friend or family member of an employee to get 20% off your order. If you are a rewards member (free to sign up) you'll get your exclusive code. If you're already a member your code will show up on the top of the site when you visit. Sale ends the 13th. My picks:
Hear/See/Read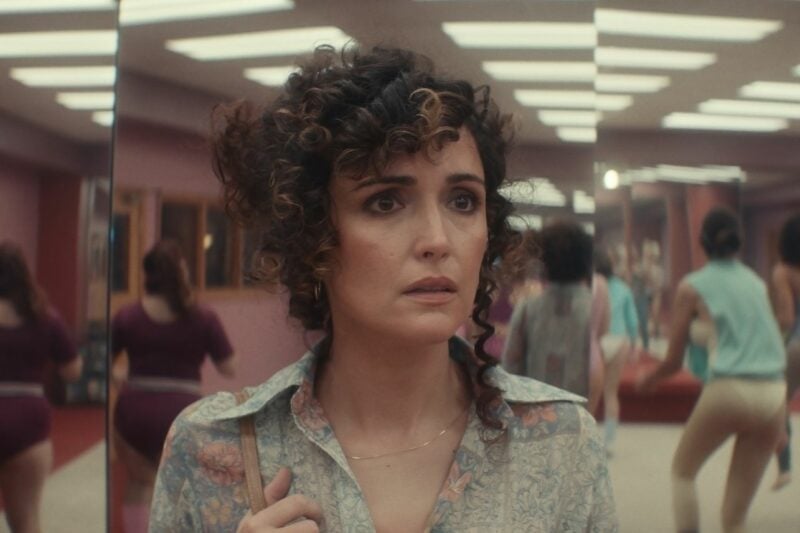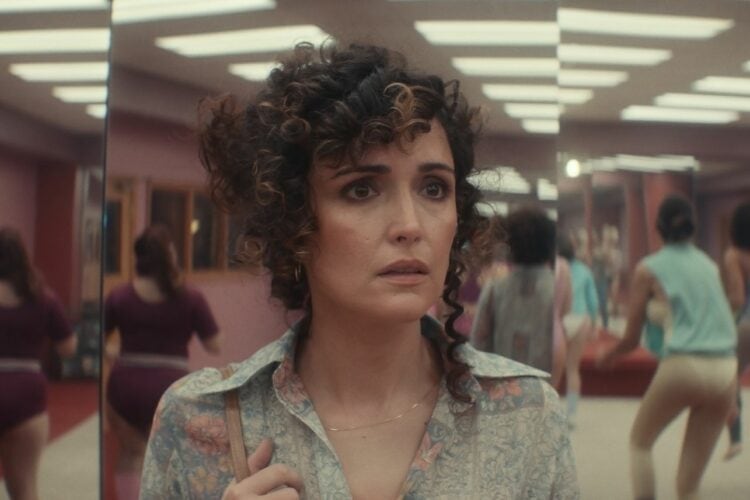 I haven't wanted to write about this show because I think it can be a major trigger for many (eating disorder, sexual assault and abuse, drug use, infidelity, body dysmorphia, and more), but my husband and I finished Season 1 of Physical, a series on Apple TV. Starring Rose Byrne, this show takes place in the 1980's and is sold as a woman's rise to become a fitness star a la Jane Fonda.
The thing is, her "rise to stardom" doesn't happen in this first season. Instead we hear the internal monologue of a woman many of us can relate to in some manner. She has an eating disorder and it is shown in almost every episode. She is in a toxic marriage, has a toddler who acts like a toddler, no relationship with her parents, is struggling financially, drowning in self-loathing and lies, feels alone, and it's all really painful to watch.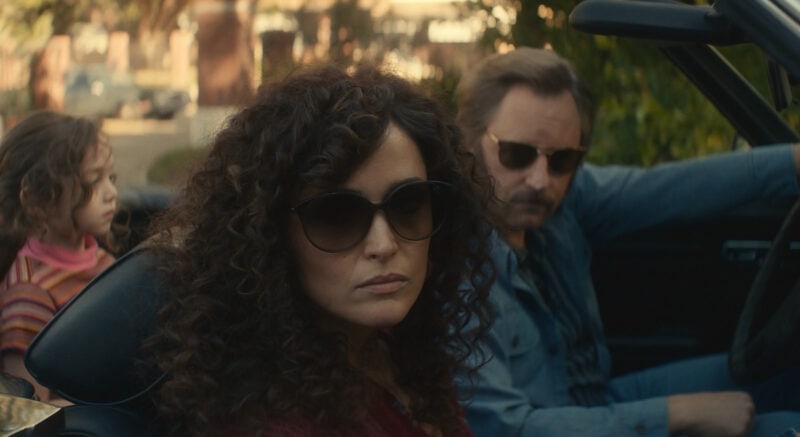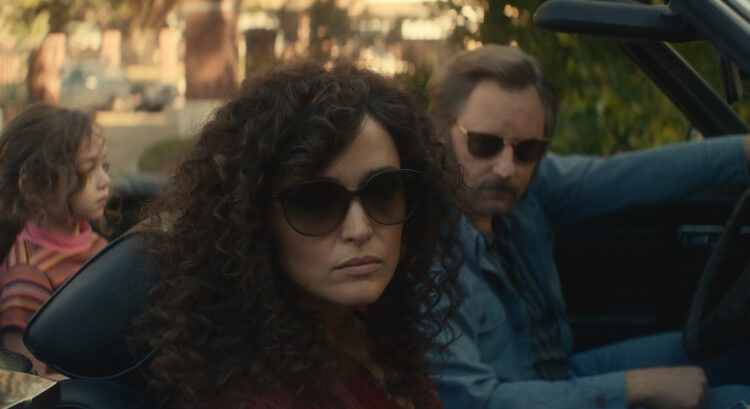 I don't understand why so many articles about this show find it funny or a dramedy. I went through a lot of these reviews calling this a dark comedy and expected them to all be written by men and they weren't. How could any woman find Byrne's character or her existence in any way humorous? And how could anyone just dismiss Sheila Rubin as awful. Her character is tragic and so full of the pain that many women carry.
Actually, every character is tragic, from her shit of a husband to the surfer videographer, their rich college friends, developer John Breem, and even Sheila's parents. I truly think reviews like this one in Variety and this one at A/V Club say more about the author than the show itself. It makes me feel these reviewers are more Danny Rubin, Jerry, or Simone than Sheila, Greta, Bunny, John, or Tyler.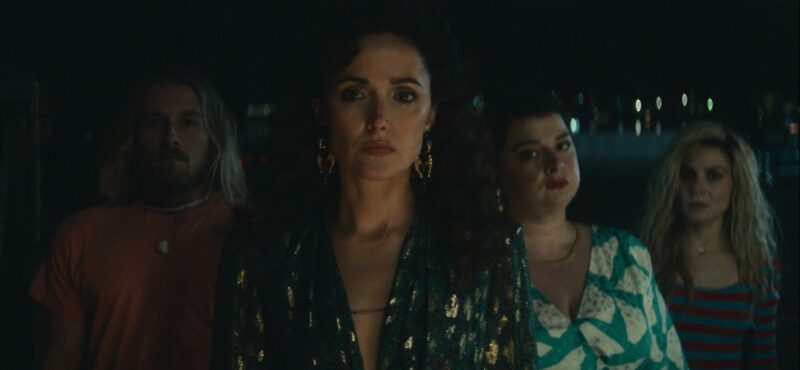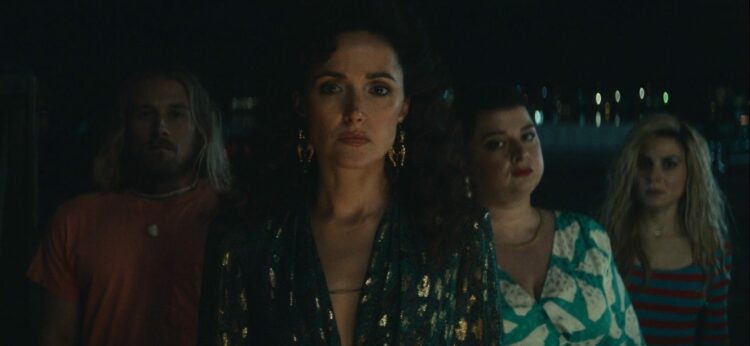 Sheila Rubin is an antihero, and I think a lot of folks struggle to wrap their head around a woman in such a role. Even in the 21st century, women are still stereotypes in most media: the Madonna or the whore, the bitch or the saint. Byrne is amazing in her role, I FELT her. In fact, I FELT all the women characters in some way.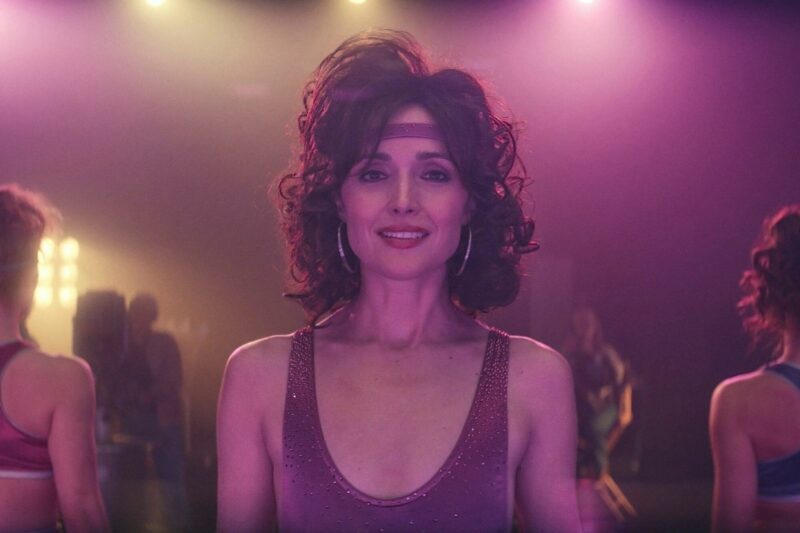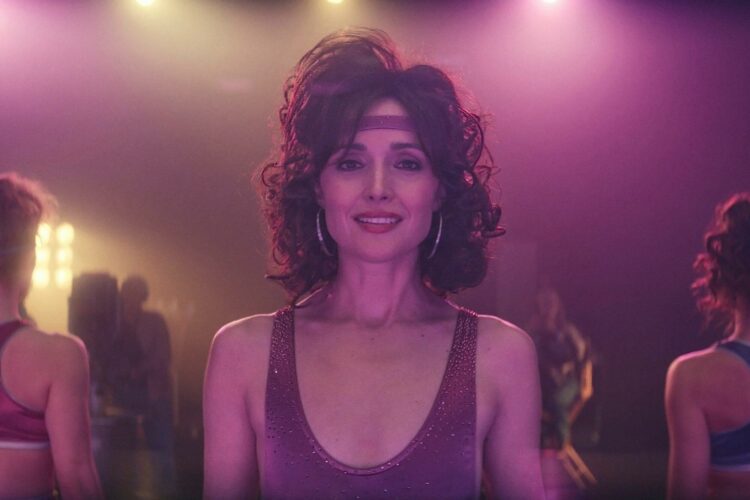 Physical shows how all humans are flawed, and how toxicity is often a result of insecurity. We're not meant to feel sorry for these characters, but at least through the season we come to understand why they all suck so hard. And I am glad I watched it with my husband because it really clarified the internal dialogue so many women have, humanized persons with eating disorders, and showed how women create different systems to survive society. That being said, this is do not watch if my first paragraph set off any alarms for you. Please, please, do not watch it.
For Your Entertainment
Sarah Faith Griffiths is a 20-year old British Jamaican/Chinese musician better known by her stage name, Griff. She fell in love with music at age 8 when she was gifted an iPod Shuffle with Taylor Swift's album, Fearless on it. She borrowed her brother's laptop and with youTube tutorials, taught herself how to record and produce music. She was signed to Warner Music in 2019 and first single, "Mirror Talk" came out right after she finished her A exams.
Since then, Griff has been releasing successful singles, an EP, collaborations with artists like Zedd and Hailee Steinfeld, and winning awards like the Rising Star at the 2021 Brit Awards. Enjoy Griff's latest video for her single, "One Night."