This article may contain affiliate links; if you click on a shopping link and make a purchase I may receive a commission. As an Amazon Associate, I earn from qualifying purchases.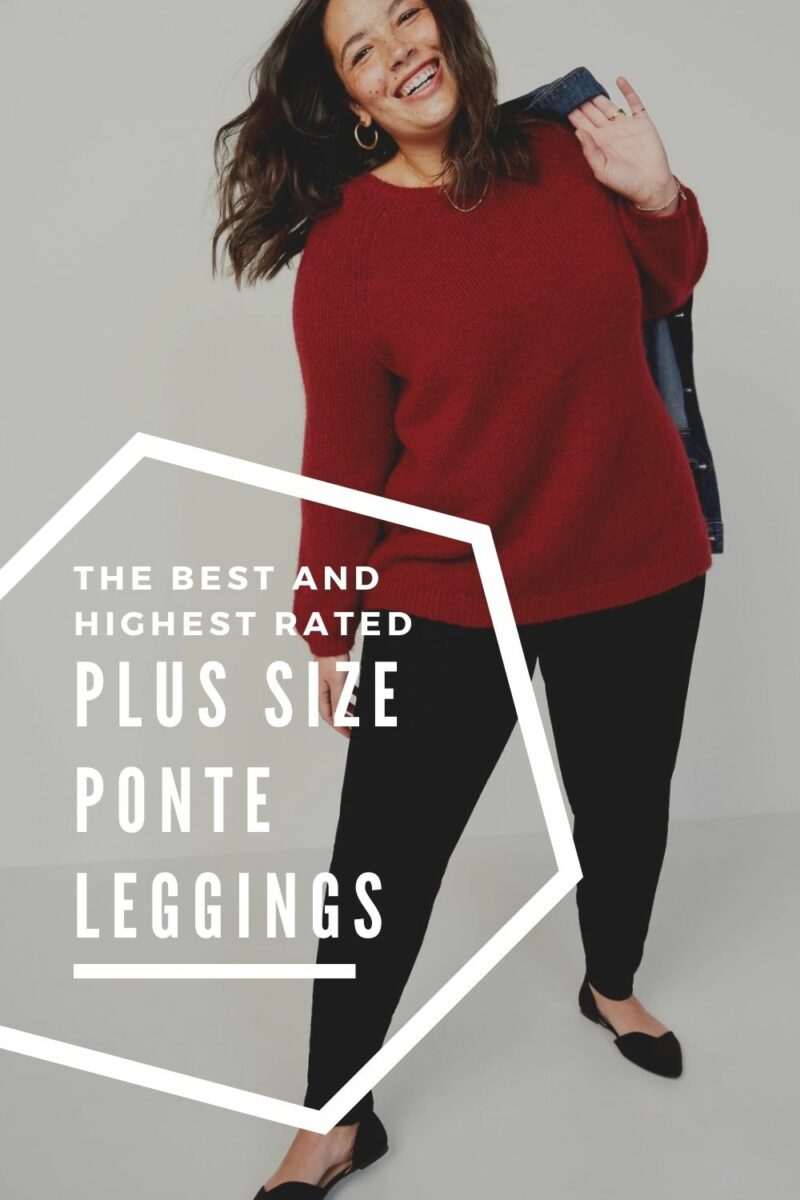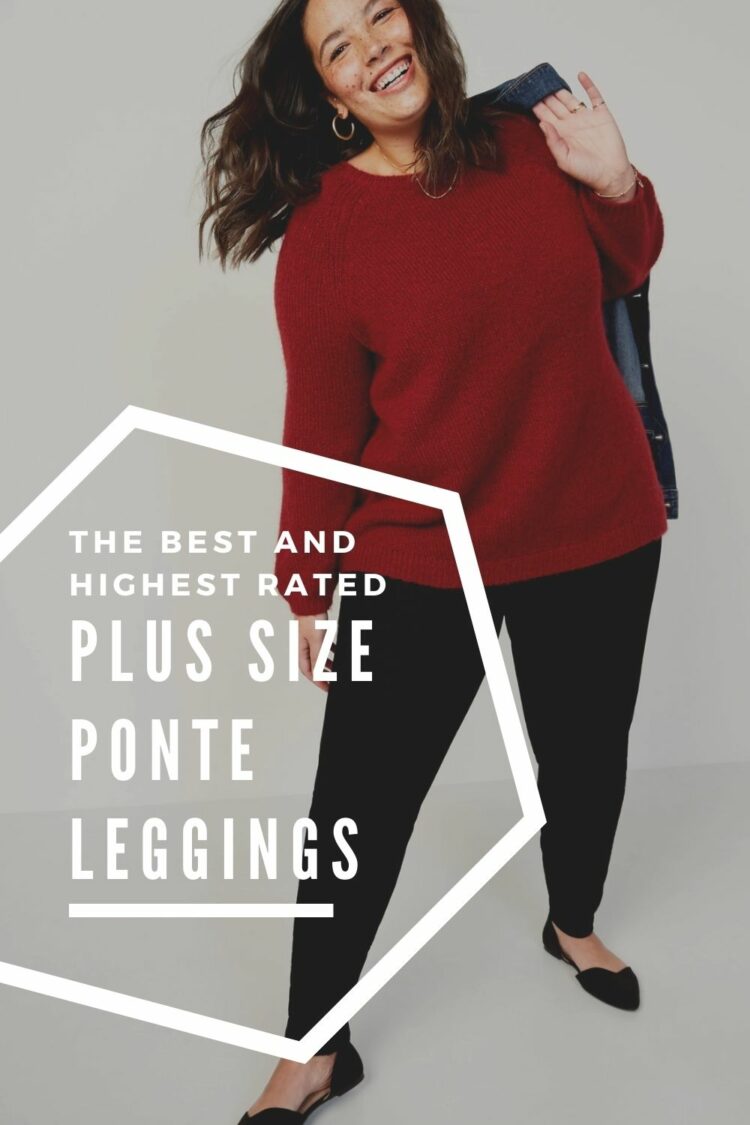 A reader reached out to me in my Instagram DMs asking about ponte leggings. This person wanted to know what are the best ponte leggings available at least in a size 3XL.
I reached out in the Wardrobe Oxygen Community and did some of my own research and here are the best plus size ponte leggings. My criteria for the best plus size ponte leggings:
Available at least up to 3XL. I also looked at size charts to ensure a 3XL for this retailer is at least a traditional size 24.
Made from ponte, just ponte. No glaze, no faux leather panels, these are solid ponte leggings that are free of embellishments or finishes that won't make them a wardrobe staple.
Available at least in black. Other colors are great, but black was a basic and a must for this search.
Variety of price points. We all have different budgets and priorities and I wanted to have the list only be worthy of your money, but also a price that works with your lifestyle and wardrobe priorities.
What Are The Best Plus Size Ponte Leggings?
So what are the best plus size ponte leggings? Below I share the seven highest-rated brands for plus size ponte leggings that are available at least to a size 3X.
Photo Credit: brassclothing.com
The Ponte Pant from Brass is a pull-on style that looks like a legging but is in a heavyweight ponte. This pant is available up to 3XL which is a 24/26, two inseam lengths, and two colors. Brass is a woman-owned sustainable fashion brand that even has a recycling program. Brass Clothing is available in sizes XXS-3XL: their 3XL is equal to 24/26.
Photo Credit: Eileen Fisher
This is a tough time for inventory at retailers; you will find better selection at all brands between the end of March and the beginning of November. Eileen Fisher usually has ponte leggings but they are no longer available on their site and sold out at department stores. I wouldn't be surprised if they get them in again around August or September. If you don't mind a slightly looser leg, Eileen Fisher also has a ponte slim pant. Eileen Fisher is an ethical and sustainable fashion brand that discusses its merits on its website. Eileen Fisher is available in sizes 0-28.
LOFT's current selection of plus-sized ponte leggings is slim, but usually, they have a good selection of colors and details like seamed fronts. You will find the selection in stores, in general, to be rough from February to early March, and then improve as they restock after inventory counts and the launch of spring fashion. Available in plus sizes 14 - 24/26.
Old Navy doesn't have plus size ponte leggings per se, but their Pixie Pant and Stevie Pant is a very slim silhouette that many Wardrobe Oxygen readers shared they find look and wear like leggings. They are very popular for their price and also that many styles come in three lengths. The Pixi Pants are available in sizes 16-30 with three lengths; the Stevie Pants are available in sizes 1X - 4X.
Photo Credit: www.torrid.com
Photo Credit: www.universalstandard.com
Not a legging per se, but the Moro Pant from Universal Standard gets rave reviews for fit, quality, and style. It's a great option if you desire a skinny ponte pant that has pockets. Available in sizes 00-40.
This list is not exhaustive; if you have a favorite brand of plus size ponte leggings that is not listed here, do share in the comments!