This article may contain affiliate links; if you click on a shopping link and make a purchase I may receive a commission. As an Amazon Associate, I earn from qualifying purchases.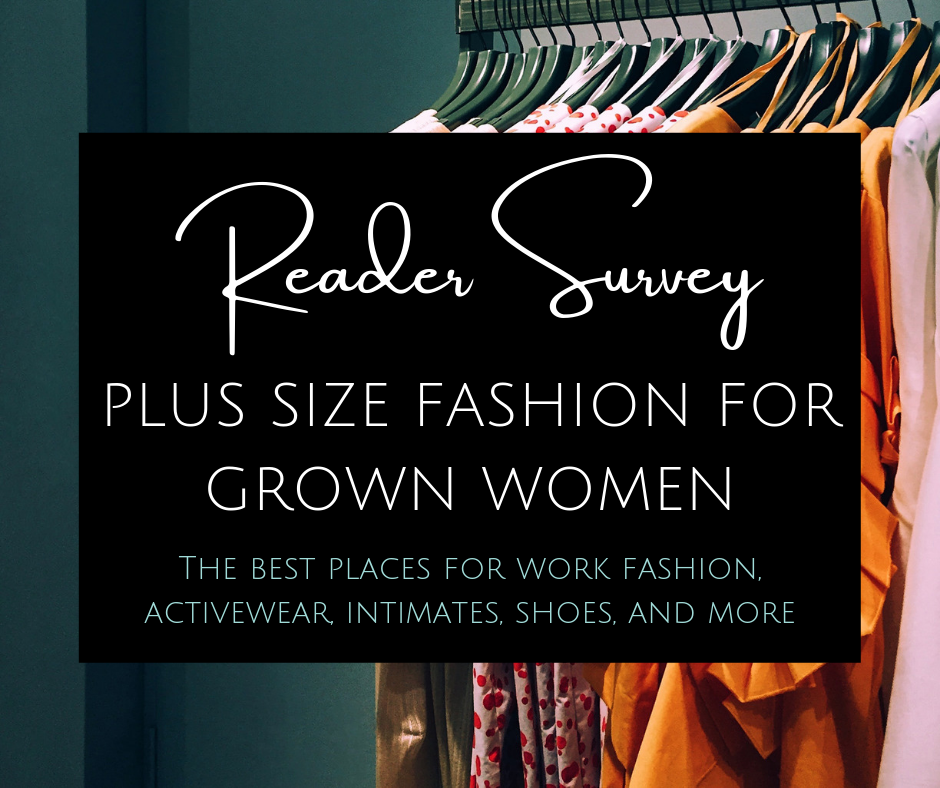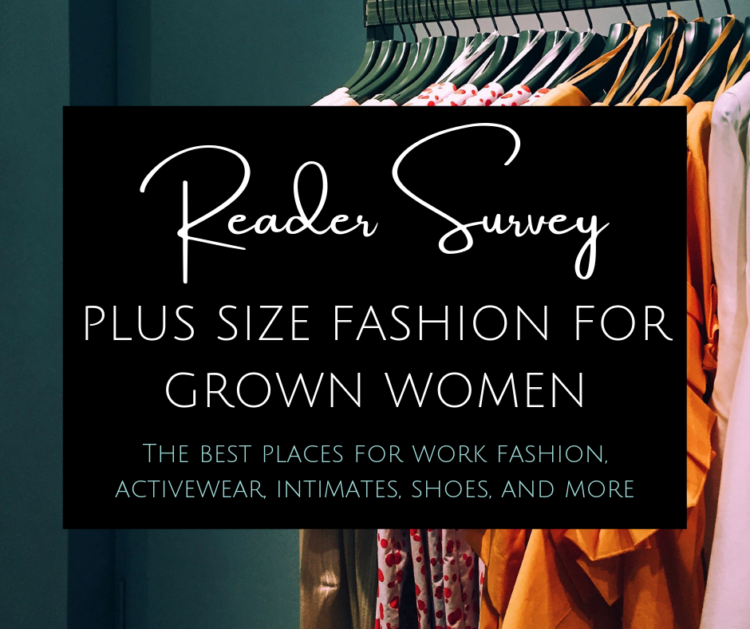 Recently Glamour did a whole series of content about plus-size fashion and it is FANTASTIC.  Part of this series was the introduction of the Glamour Plus Size Fashion Awards.  This is the first year, and I am thrilled this will be an annual event, similar to the awards that magazines like Allure and Real Simple give to products that stand out for their awesomeness.  Glamour invited several plus-size influencers of varying sizes and personal styles to vote on the best clothing – best bras, t-shirts, jeans, and more. The list includes many items and brands I agree with – ELOQUII makes amazing plus-size moto jackets, Old Navy rocks plus size leggings, Bandlettes are awesome for preventing thigh chafing, and we all know I dig Universal Standard jeans.  However, I looked at the list and everything felt a bit… young.  There's nothing wrong with young, Glamour is a magazine catered to younger Millenials. But what about us grown women? Those of us over 35, and maybe over 65? We have different fashion needs and different economic means.
So I decided to create a survey to gather from you what you find to be the best plus-size fashion for grown women.  Where you find workwear, loungewear, activewear, footwear, and more.  I encourage you to answer any questions that are relevant to you, and encourage friends and families to fill out the survey too!  I will be sharing the results in a few weeks and the information gathered will help tailor the plus size content I offer on Wardrobe Oxygen.
This survey is completely anonymous and no personal data is collected by me. If a question isn't relevant to you, go ahead and skip it, answering with "no" or "n/a" counts as an entry. Please enter only one brand or retailer per question; if you have a runner-up favorite there is a field at the end of each section where you can add that or any comments on fit, styles, and such.
While the majority of this survey and my audience is focused on the United States, I encourage plus-size readers from other countries to also complete the survey.  I know I've been willing to pay to ship shoes and bras that fit here from other countries, and I have seen companies adjust their shipping policies to be more international-friendly once they've reached some success.  Your local favorite may end up being an international hit thanks to your mention!


If you have any questions about the survey, feel free to ask a question below!  And stay tuned for the results!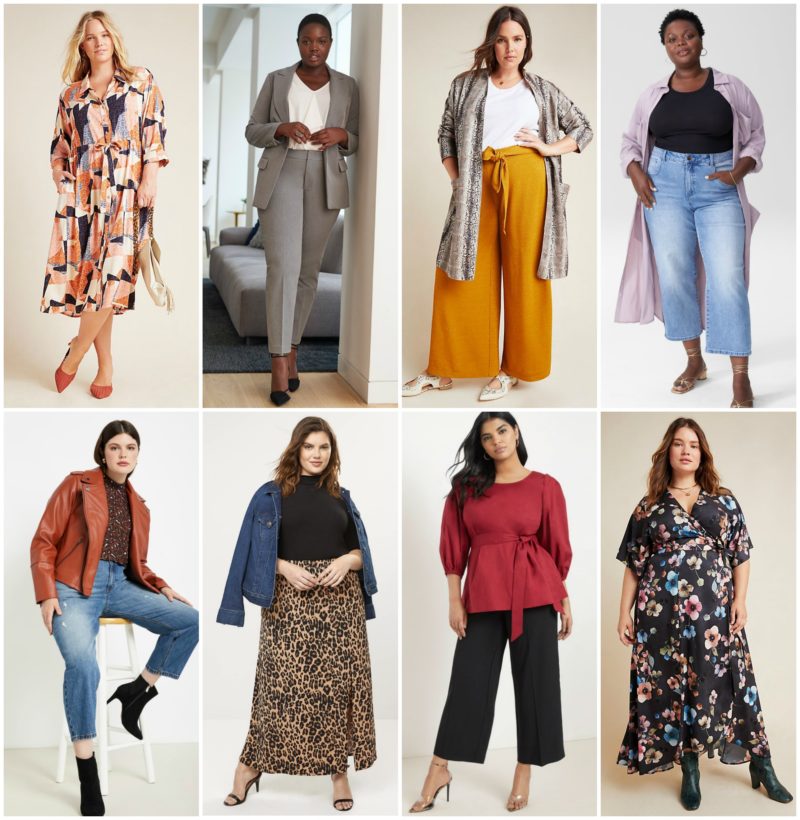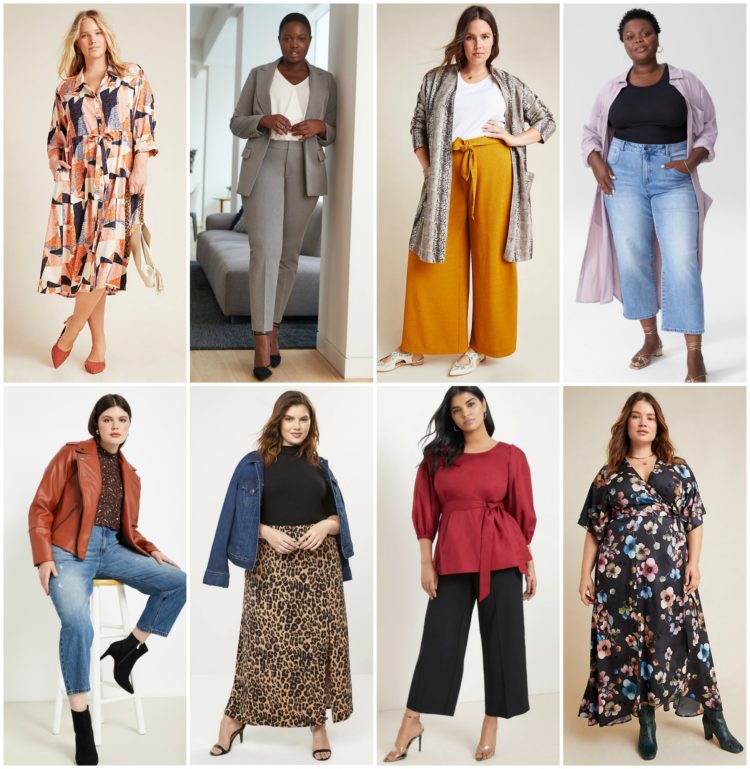 Shop New Arrivals of Plus Size Fashion:
Top Row: one | two | three | four
Bottom Row: one | two | three | four