This article may contain affiliate links; if you click on a shopping link and make a purchase I may receive a commission. As an Amazon Associate, I earn from qualifying purchases.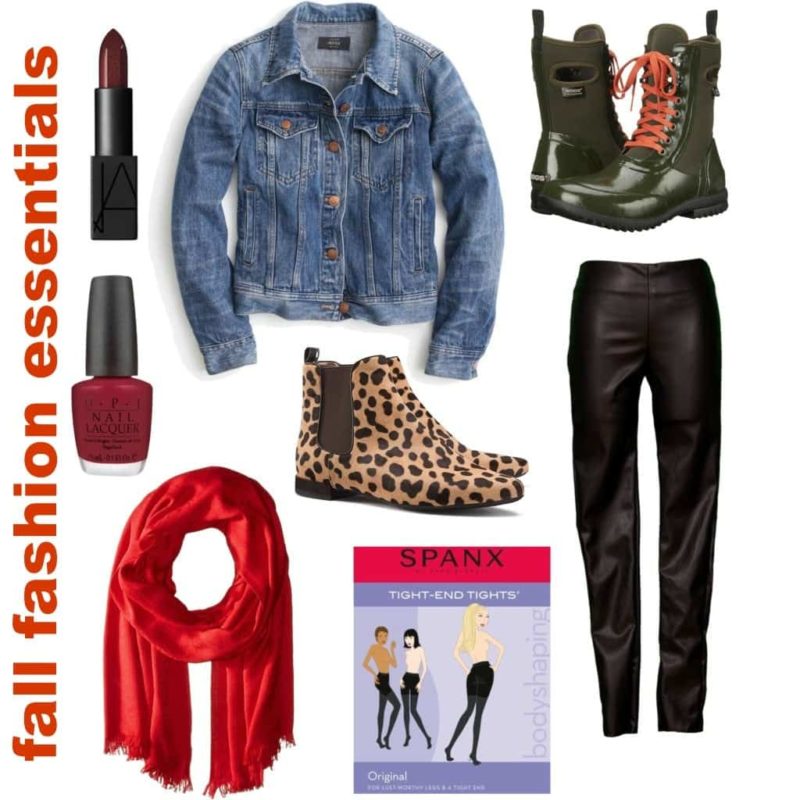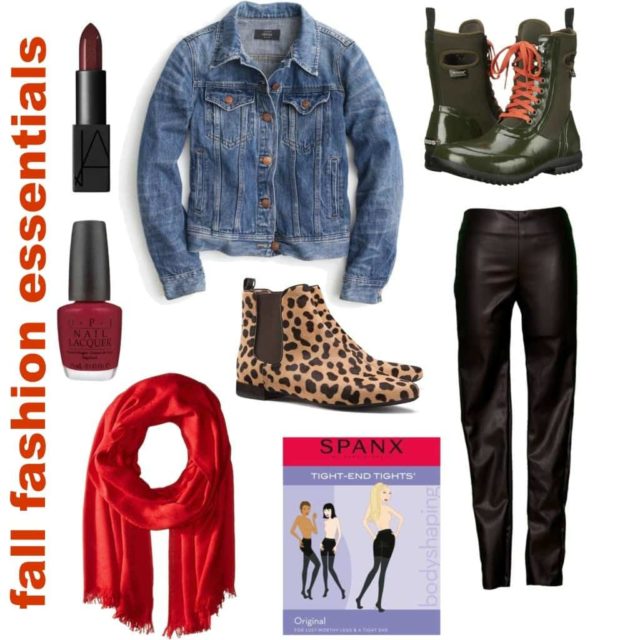 There's some things that are just a must for me every fall. As soon as the season turns I look forward to wearing them, or buying replacements when my beloveds have worn out.
I have the Sidney, which I received last year as a partnership with the brand, and they are so very much my jam. Hike in the woods? Bogs. Camping with the Girl Scouts? Bogs. Fire pit a friend's house the day after a rainstorm? Bogs. Helping Karl prep the garden for the winter?  Bogs. They're warm but don't make me sweaty, have good grip, keep me dry, and look chic in a classic way. I have the olive and rock them with the orange laces (they come with two pairs for variety), but all of them look pretty awesome. I usually wear them laced over heavyweight leggings or skinny jeans but even slip them under fleece pants or snow pants.
The ponte is thick so there's no VPL and they look more like pants. The faux leather front is washable, so I don't fret if I spill some coffee on them. They make any outfit appear more stylish. Seriously, faux leather-front leggings will have your tee shirt from a 5K in 2009 and your husband's denim shirt look hipster chic but are just as comfy as yoga pants! I have these from Rafaella which aren't bad, but run very narrow in the calves and ankles.  This made me size up, and now I have leggings that sag each time I sit.  Stella Carakasi just sent me these in black and Moonglow/grey and they are pretty much perfect – I love the ankle zippers which make them look more like pants.  In fact I wore these to work with heeled booties and a longer sweater, they look that polished!
The other way to look pulled together and polished in the fall is with a pair of notice-me booties. My leopard calfhair ones have a low heel, roomy toebox, and are easy to slip on even over athletic socks. Styled with jeans of any silhouette, the leather front leggings, even tights and a sweater or sweatshirt dress I'm comfortable but I look more stylish than with flats or sneakers. I have other statement booties, but so far this fall, leopard calfhair is the one speaking to me and my wardrobe.
Every time Nordstrom has one of their big sales, I look to see if they have their pashminas discounted and then see if there's a fab statement color to add to my wardrobe. I have pashminas from other companies, but these are the perfect weight, size, and are soft and free of weird weaves or funky fringes. I wear them looped around my neck with long-sleeved tees for a bit of warmth and decoration. I pull them down and wear as a shawl when it's chilly. I use them as scarves (love them with my biker jacket). I've had aqua, avocado green, ivory, Barbie pink (pre-blog) and red and would love to get one in orange!
I have a pair of these tights that is three years old and they are still free of runs, bags, snags, and pills. I've had them brush against brick walls, rub against concrete when I slipped and fell, they've been in the washer and even the dryer. They're opaque, not shiny, not too constricting, and have a high waist so I'm not segmented at the belly button.
I've owned many denim jackets over the years but this one from J. Crew Factory continues to be my very fave. It has a hint of stretch but it heavyweight. The color isn't too light or too dark, the distressing is cool but not so extreme it looks like a passing fad, it has interior pockets, deep front pockets, looks better with each wash and dry. I wear it as part of an outfit, but I also wear it as outerwear. It's something I can throw on without looking at and know it's great. It also looks fab with a pashmina looped around the neck and tucked into the collar!
Fall weekends beg for chunky sweaters and chunkier boots. To balance all that heaviness I like to wear slim pants. Sometimes, the leather front leggings aren't right. Some may call these jeggings, but I think of jeggings as very thin, very stretchy denim. I'm talking jeans with more substance, that feel as though they're made of denim, that aren't a second skin, can look like proper pants when paired with low-profile sneakers but also easily slip into taller boots. JAG Jeans's 'Nora' is a current fave; I love the pull-on waistband and how they don't stretch out. I have two pairs; different colors have different weights and textures but they all fit essentially the same (and stay tuned, I'll be going more in depth about denim fit in an upcoming post!).
I've written before how OPI's Big Apple Red is my signature red nailcolor. And it is… most of the year. But here in the DC area it can be November but still be 60 degrees and I find fall-feeling beauty make a lightweight top feel more seasonal. This fall my favorite nailcolor is OPI's Got the Blues for Red which isn't too dark, too cool, and doesn't clash with any of my lipcolors or if I choose to wear orange. As for lips, you know from my recent outfit posts that I love NARS 'Bette.' I also like Bite Beauty's 'Chai' which is more like a dark dusky mauve, and The Elixery's 'Justice' which is a bit more bright than 'Bette.' I find the quick change of nails and lips can make major impact on my looks and also my attitude. Heck, it almost makes me want to sip a pumpkin spice latte!
Shop My Fall Fashion Essentials:
What are your fall fashion essentials?