This article may contain affiliate links; if you click on a shopping link and make a purchase I may receive a commission. As an Amazon Associate, I earn from qualifying purchases. 
This week's topic for Feminist Fashion Bloggers is, "How do you express your feminism in the way you dress?"
I found this question difficult to answer. I don't think about any message I wish to portray when I get dressed every morning. But then I thought, I do think about you, my blog readers when I get dressed. I want to show that you don't have to be a size 4, 22 years old, or 5'9" to look stylish and feel beautiful.
The average American woman is 5'3", she wears a size 14. Yep, that's me. I have brown hair, brown eyes, beige skin. I am neither fat nor thin, not remarkably tall or short. I am typical.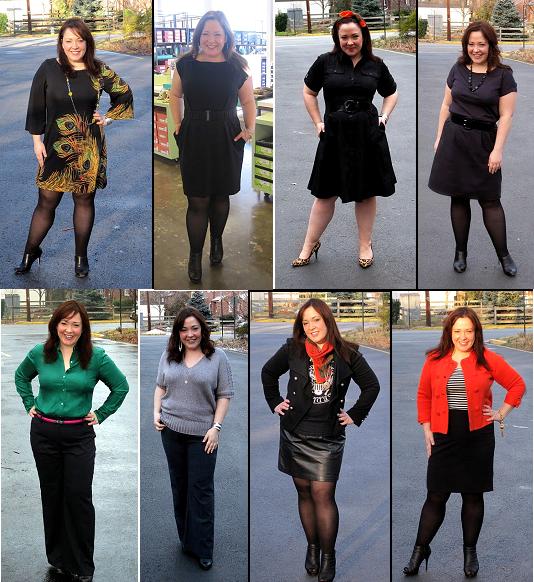 I use this blog to celebrate my typical exterior, and show how an "average" woman doesn't have to look average. I use this blog to help other women find their personal style. My personal style won't be the same as any other woman's, but maybe it can inspire another to get outside her box, embrace her figure and her personality through her dress.
Clothing is a wonderful way to express yourself – a walking billboard of your passions, your thoughts, your beliefs. For some women, clothing is a way to show their religion or cultural heritage; for other women, clothing is a way to express their passion for music or a certain era of time environmental concerns. Clothing has a way of making the wearer feel powerful, feel graceful, feel confident, feel unique. Clothing can be a suit of armor – having a wardrobe of workhorses/wardrobe staples means you are ready for whatever life throws your way; you can spend less time in front of the closet and more time living.
Clothing is something that we all have to wear to participate in everyday society; we should use it as a tool to properly express and showcase ourselves. As a feminist, I choose clothing that makes ME feel good, makes ME happy, flatters my figure, but also my soul.
I have never dressed in a manner to attract a mate. I fully believe that a mate is attracted to a person who is beautiful to them in every sense. At work, I wear what makes me feel confident, not what seems to be the office uniform. I respect etiquette and cultural expectations because I respect my company, my family, and the hosts of events I attend; I don't dress to please others.
I dress to show how much I love this amazing body. I honor it with garments that flatter and feel good. I share my spirit and my artistic side by wearing colors that please me, combinations that may not necessarily go with the runway trends but go with my heart. I wear jewelry and clothing that belonged to (or were made by) family members because it makes me feel good to honor them and thank them for such gifts that were passed down to me.
When I get dressed each morning, I think about this blog. I don't care if someone likes or hates my outfit. Instead, I think about how I may inspire another woman to realize that she can be smart AND stylish, a wonderful mom AND a person who follows her passions, a strong person and a fashionable one. You don't have to sacrifice style for substance.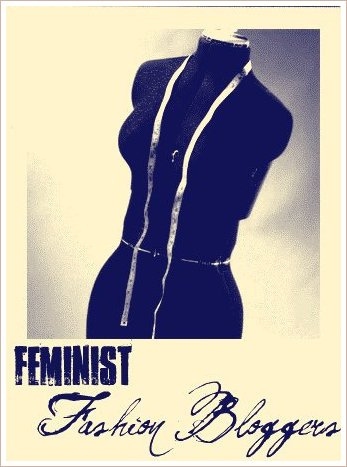 Follow Me | Twitter | Facebook