This article may contain affiliate links; if you click on a shopping link and make a purchase I may receive a commission. As an Amazon Associate, I earn from qualifying purchases.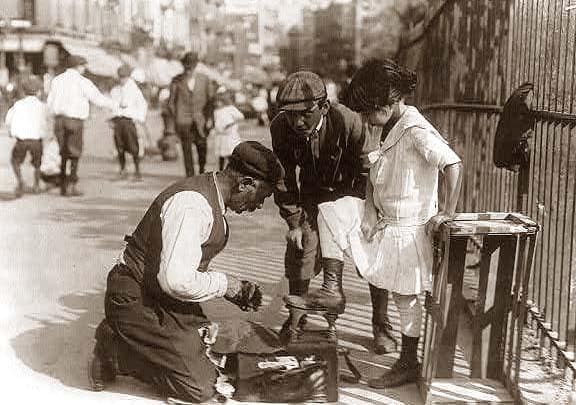 1. Polish your shoes. Be they from Payless or Prada, if they are scuffed, they will destroy your entire look. I inherited my dad's shoe polishing kit – a couple tins of different colors of polish, a chamois, a brush. You can find all these tools in your local grocery store. Before having a child I used to polish all my black shoes on Sundays so they were ready for the week. Now I do one shoe at a time when I have the opportunity. Once every couple of months is still better than never.
And while you're at it, before each season or as needed, take your shoes to be reheeled, resoled, repaired. I have had my shoes reheeled for about $10, and for that price they also do a nice polishing and stretching of leather on the heels to cover up any scuffs or snags.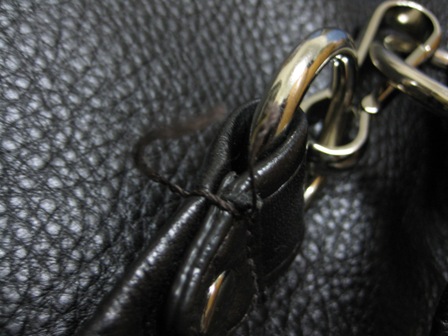 2. Trim those threads. I previously mentioned cutting the threads in slits and kick pleats in jackets and skirts. I have also mentioned taking a pair of nail scissors to fraying threads on your purses and other accessories. A little trim here and there will make your clothes look newer and more stylish.
3. Take thee pants to a dry cleaner! Not every woman is the same height, no one expects that a pair of pants from the mall will be the perfect length for your kitten heels. Most dry cleaners do simple alterations, and can do a great job on hemming trousers without spending a bunch.
While there, also take your blazers, trenches, and other jackets and have the arms made the proper length. In less than a week you will have your same wardrobe back, but looking better and more polished than ever!
If you are lucky to have access to a wonderful tailor or seamstress – all the better! A wonderful tailor can make off the rack items appear custom with a few nips and tucks. However a dry cleaner is usually accessible to most and can do the most basic of alterations.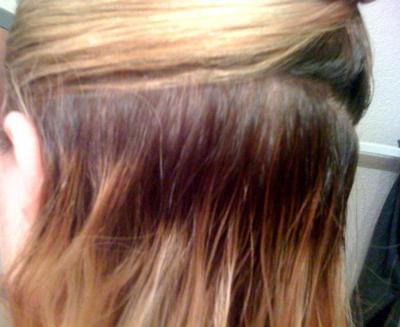 4. Cover your roots… or give it up. Today I was walking to work and saw a woman in front of me. Fabulous belted tweed jacket over a pleated black skirt or dress and the most covetable tall black riding boots.
Everything fit her like a glove, and though I never saw the front of her, I knew she was stylish and the clothes were quality. Too bad she had bleached blonde hair with dark roots, fried ends, and what looked to be 10 pieces of rotini hanging from her head – she must have put large sections of her hair in a curling iron but didn't take the time to finger-comb out the curls. With such hair, the outfit was destroyed.
It's hard to maintain a hair color that is more than one or two shades different from your natural hue. If you don't have the time or money for the proper and regular maintenance, then don't. Get a single-process close to your natural color and let it grow out. When was the last time you even saw your natural shade? My sister had various shades of blonde and auburn hair for years and about a year ago went back to her natural color. She was surprised to realize that her natural color was no longer light brown, but a deep rich chocolate hue. She has been able to grow out the blonde without losing her length with salon visits for single-process dye with a few caramel highlights to add depth.
They say blondes have more fun, and gentlemen prefer blondes, but the woman who gets the most positive attention is one who looks as though she cares about herself and knows she is beautiful.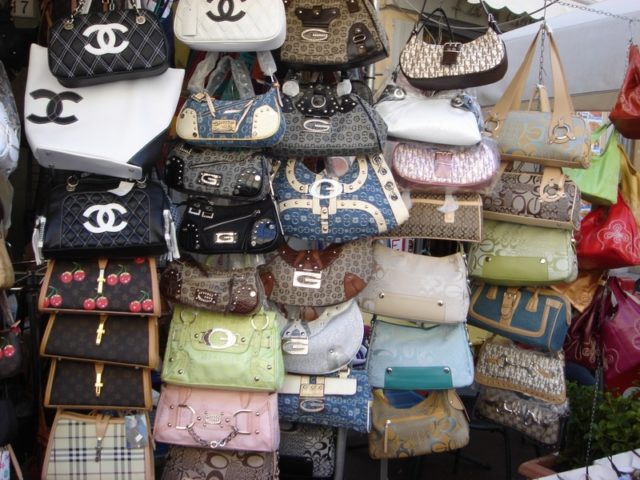 5. Toss the cheapies. I'm talking about the swag bag umbrella with the logo from your husband's company, the vinyl trench from Forever 21, the jeans from Kohl's with the weird whiskering on the thighs and bedazzled pockets, the turquoise pleather faux Balenciaga from a street vendor, the white tee shirt that even shows your nude tee shirt bra, the plastic-y black stretch tall boots that suffocate your calves and have a weird chunky heel.
You'll be more stylish with less items in your wardrobe. These items don't add variety or class or fun or fashion to your wardrobe. Pairing that cheapy item with the rest of your wardrobe destroys the quality and style of your entire ensemble.
That's not to say you should go out and purchase all expensive items. Quality pieces can be found at big box retailers and discount marts. The thing is, if you can't afford the real thing, then get something else. No matter the brand, I rarely will purchase something that is obviously from a brand or has a brand's logo visible. Class doesn't come from advertising how much you spent or where you bought an item, and it never comes from attempting to accomplish designer looks on a budget. Buy what you like in terms of color, texture, shape. Ignore brand names. Look for quality fabrics, quality manufacturing, shapes that fit and flatter your shape, styles that fit your personality. Maybe the shoes come from Chinese Laundry, maybe they come from Cole Haan – it's not about the name but about the style.