This article may contain affiliate links; if you click on a shopping link and make a purchase I may receive a commission. As an Amazon Associate, I earn from qualifying purchases.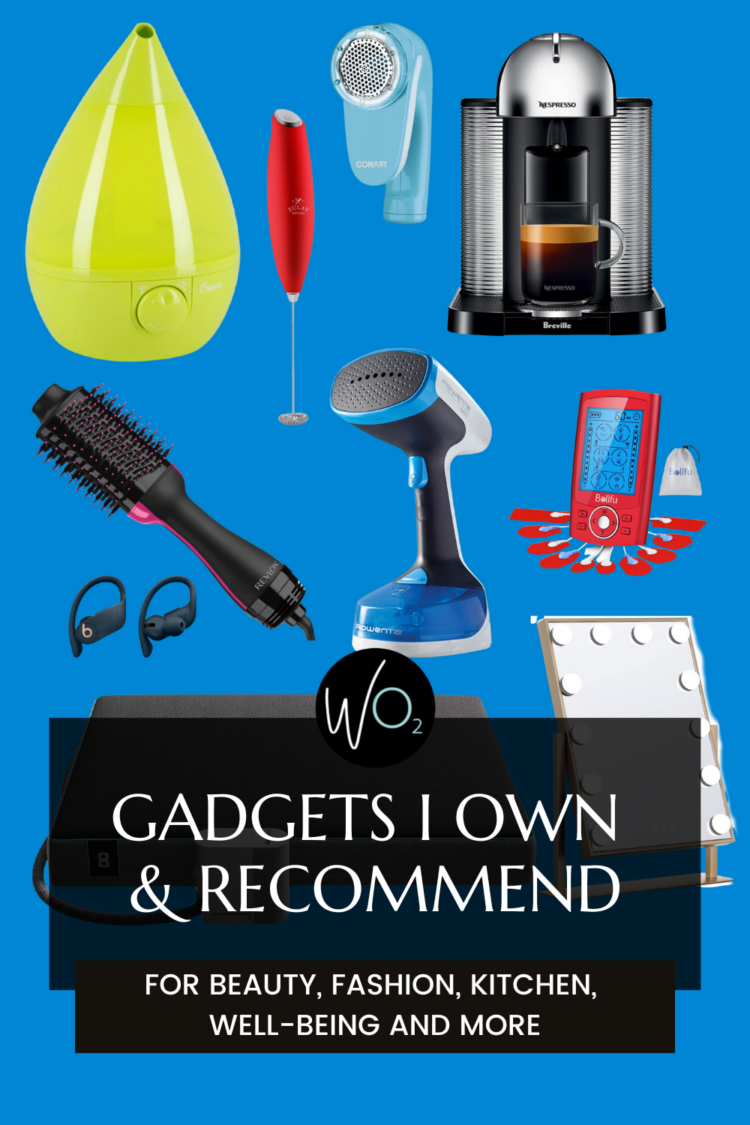 'Tis the season for gifting and because I have been focused on this I haven't done a lot of product reviews that deserve to be written. So I am doing a bit of a summary of these gadgets I own and recommend – items I've bought in the past year or two that I am now obsessed with, things I own that I love so much I'd gift to another and heartily recommend to you.
Gadgets I Own and Recommend
Crane Drop Cool Mist Humidifier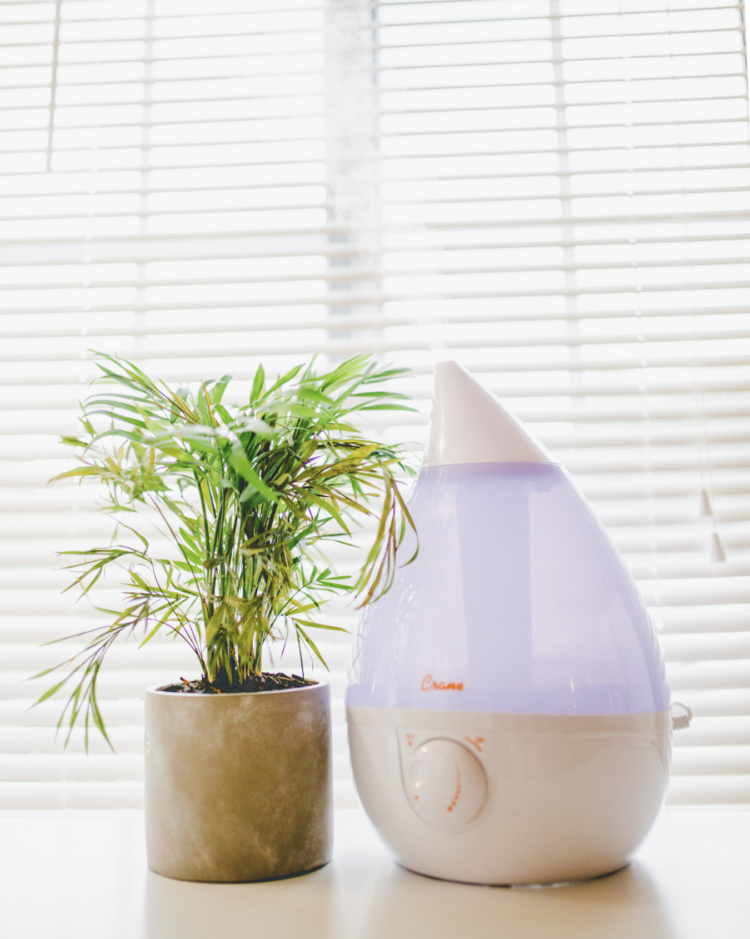 I am ashamed to admit how many humidifers over the year we have bought and gotten rid of in less than a year. Noisy, hard to clean, replacement parts pricey and/or hard to find… then my husband Karl bought the Crane Drop humidifier. We now have two; I'm typing this on our living room couch with one going on either side of the room.
These are so easy to use, completely silent, and on top of that I think they look pretty nice too. We have the classic blue but now this humidifier comes in a bunch of different colors. Since we got ours at Target, I'm linking there where they have it for $49.99.
FENCHILIN Lighted Makeup Mirror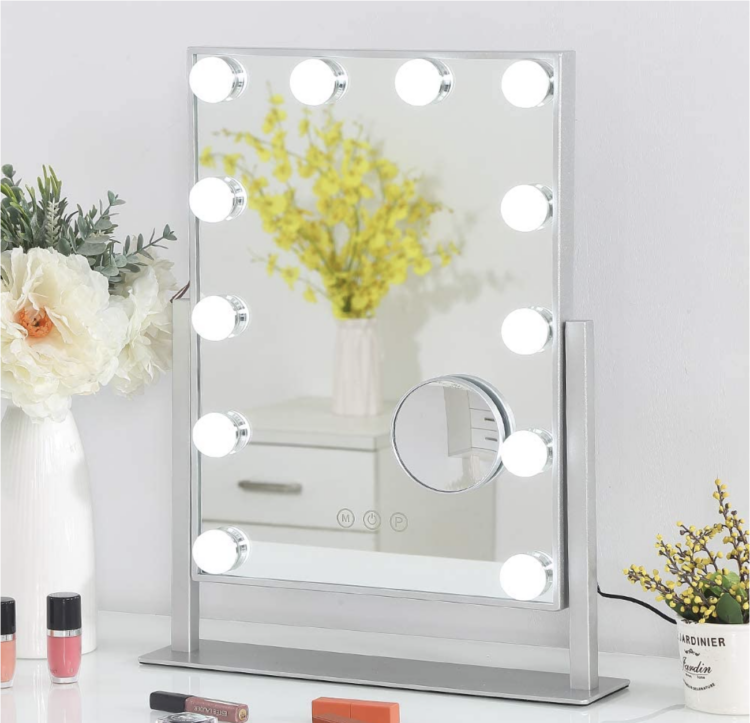 Krista, a member of the Wardrobe Oxygen community who I've come to know, like, and respect over the years recommended this makeup mirror. When my existing makeup mirror kicked the bucket last January, I bought this one. I don't know if I'll ever need another makeup mirror. When they come to clear out my estate when I'm gone, I'll still have this makeup mirror. This is a hearty appliance and I love it.
It can get so bright it works as a lovely ring light, but you can both dim the Hollywood style-bulbs and change them to a warmer or cooler tone. It doesn't need to be fiddled with to angle it; move it and it stays there forever. It looks like it costs way more than it's price. It's sold at Amazon, it comes in five colors (I have silver but if I could do it over again I think I'd go with gold), it's less than $75.
Eight Sleep Mattress Cover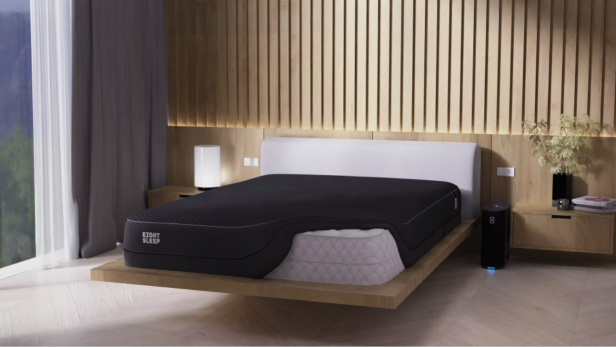 I will have a dedicated blog post coming because this mattress cover is the biggest gamechanger. Bigger than a new mattress or new pillows, and more effective than all the temperature-regulating sheets and pajamas and mattress pads, CBD and melatonin and eye masks, brown noise and binural beats.
Eight Sleep has a mattress, but their gem is the mattress pad which can go over what you already have (and transfer to any new mattress in the future). It has channels for water and a machine about the size of an old-school computer tower that can quickly change the temperature of your mattress with an easy-to-use app.
The Eight Sleep mattress cover is very comfortable (I hardly feel any difference having it on my bed), the machine is almost silent, with subtle chuffing noises when you use the app to change the temperature. The pad tracks your sleep and your habits, adjusting temperature on its own to ensure you get into a bed the temperature you like, it adjusts as it realizes you are falling asleep, changes again when you're in deep sleep, and adjusts as you begin to wake. It has settings to change temp to help you wake and also has a setting to vibrate the bed as a wake-up alarm.
The cover has two sides, so you and your partner can have drastically different settings. I'll have mine at negative 3 cold and my husband at plus 7 hot and neither of us can feel the other's setting. My husband also uses the vibrate alarm feature and I've never felt it on my side of the bed.
If you're always cold and your partner runs hot, if you're dealing with night sweats or hot flashes, if you prefer to keep your house temp low and bundle up in bed, if you find you want a cozy warm bed when you get in but are throwing off the covers in the middle of the night… check this out. It's not cheap, but as I told a friend, a designer bag isn't baller, incredible sleep is. And this has improved my sleep and my husband's dramatically.
Eight Sleep saw me raving on Instagram Stories and gave me a promo code. Use ALISON at checkout for $150 off the Pod 3 mattress and $100 off the Pod 3 cover.
Conair Fabric Shaver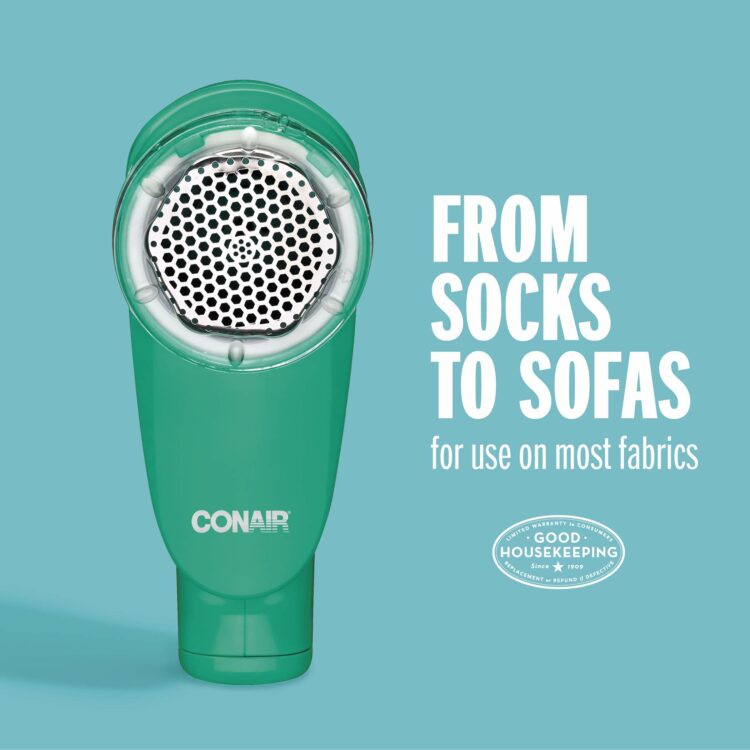 Every grown-ass woman needs a fabric shaver. You need one of these, not another sweater. While watching TV or listening to a podcast, grab your pilly, fuzzy sweaters and give them a shave. They will look like new, and this shaver has a guard so you won't accidentally cut a hole into your garment.
You'll find once you have a sweater shaver you'll use it on far more than sweaters. Take it to your upolstery, you can revive pillows, couches, clean up some styles of carpeting, wall art, and more. This one is less than $15 for battery operated, less than $30 for rechargeable. I have the battery one and it's three years old and still rocking but if I could do it again I'd get rechargeable to reduce the need for AA batteries.
Nespresso Coffee Maker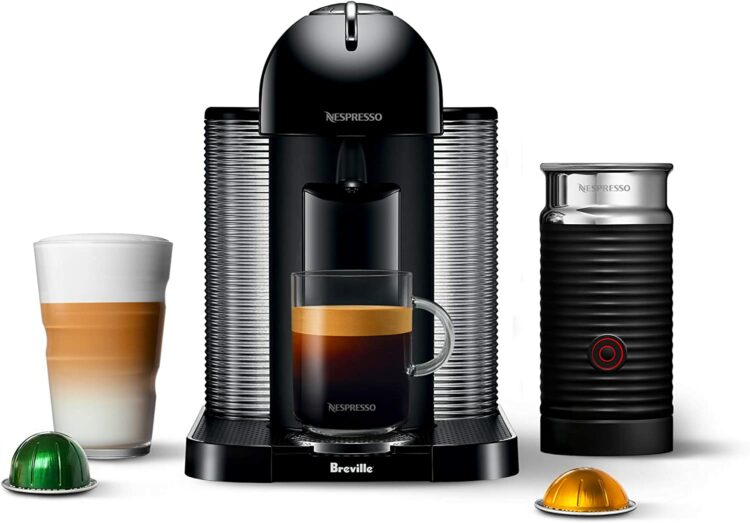 I wrote a love letter to my Nespresso machine back in 2019 but since then the love has only intensified. So much so, we take our machine on vacation with us! So much so, when our machine started acting up this summer (likely because we never descaled it. I know, I know) we took advantage of a sale and bought a new machine, all fancy and red. And it doesn't compare to our old machine, which is still for sale.
Nespresso coffee is like a work of art. This isn't for the person who practically has an IV set up to keep the java coming all day long. This is for the person who wants to sip as they read a book, chat with friends after dinner, sit on the porch and watch the world go by. This is for the person who dreams of that coffee they had at that little coffee shop that was so good they drank it black when they usually are a cream and sugar person.
If you have a friend with a Nespresso machine, try it before buying. But it's a gamechanger and we've become such a fan of the different types of pods they offer. Right now for the holidays, their Peppermint Pinwheel is delightful and not syrupy sweet or fake tasting. A sleeve of pods would be a lovely gift for a Nespresso owner, and a machine a luxe gift for the coffee lover who would appreciate a step up from their drip machine/French press/Keurig.
Nespresso's website doesn't have an affiliate program, but if you use promo code BAA632 you will get $40 off a new machine and a free pod holder (while supplies last) and I will get $10 towards more coffee pods. Nespresso machines also sell on Amazon, it's where we got our first one. We have the Vertuo pods, which can make a range of coffee styles and sizes, not just espresso.
We currently have the VertuoPlus which… is fine. The cheapest price is on the Nespresso website, currently under $130. We really loved our Vertuo, it took up about the same amount of counter space (we have housed both on top of this pod holder), it held more emptied pods, never glitchy (didn't know that was a thing until we got the VertuoPlus), and I think looked cooler and more like an appliance. I found the lowest price at Amazon (per my affiliate contract, I can't write the exact price) but this machine is sold everywhere (Macy's Williams-Sonoma, Target, etc.) including the Nespresso website.
Revlon One Step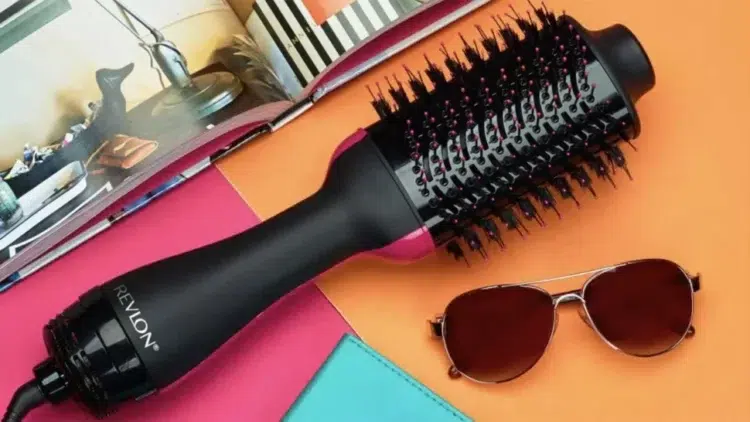 I don't straighten my curls often, but when I do, I use this. When my kid still has wet hair and has to head to school/camp/whatever I use this. When my kid wakes with hair that is acting up, I use this. When it's Day 3 (or 4 or) of my curls and I know they're going to be sad no matter what I do, I hit my roots with Unsubscribe or living Proof Advanced dry shampoo and then use this to smooth it all out.
With this job, I have received over the years many a hair tool, some that cost hundreds of dollars. Some I still use because they are great quality, but the One Step, which I bought at my local CVS, is the only one that stands out. Sure, the Dyson AirWrap is amazing, but if your budget is less $500+ and more under $50, the One Step is pretty fantastic.
TENS Unit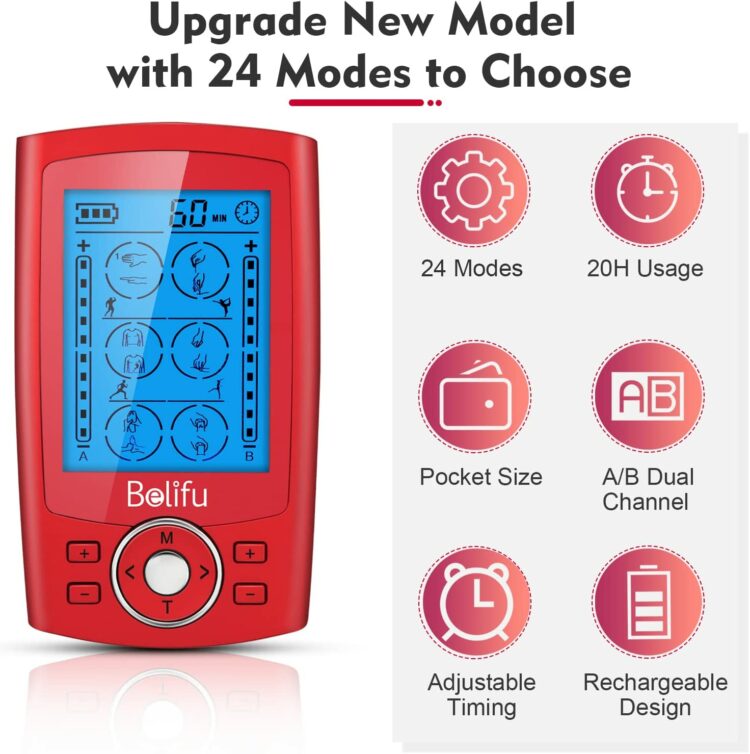 When I went to a chiropractor last year for my back, each appointment would start with me spending time in a recliner with a bunch of electrodes stuck to my back, which were connected to a machine that sent electric pulses. These pulses would relax my back muscles, making the treatment more effective.
I had no idea that such a machine was available for home use, and not only that, the machine is about the size of a deck of cards. Transcutaneous electrical nerve stimulation (TENS) is a method of pain relief involving the use of a mild electrical current, and it can be easily and safely done at home with a device you can buy for less than $50 at Amazon.
My husband and I are obsessed. I still use it on my lower back, but also above or below my knees before or after a Peloton ride to have them feel better and more flexible. Great on shoulders, some use on their midsection for cramps, we've used it on our calves and even our feet.
We have this exact device. We bought it almost a year ago and we're just to where we need to buy new electrode pads (Christmas present!). It keeps its charge for weeks, you can adjust not just the intensity of the pulses but the rhythm. Put it on while watching TV, or taking a nap, or working at your desk. If you have a loved one who goes to a chiropractor or physical therapist, or one who loves their theragun, they may like a TENS unit as a gift. For under $50 it's a great alternative or companion to medicine.
Rowenta Handheld Steamer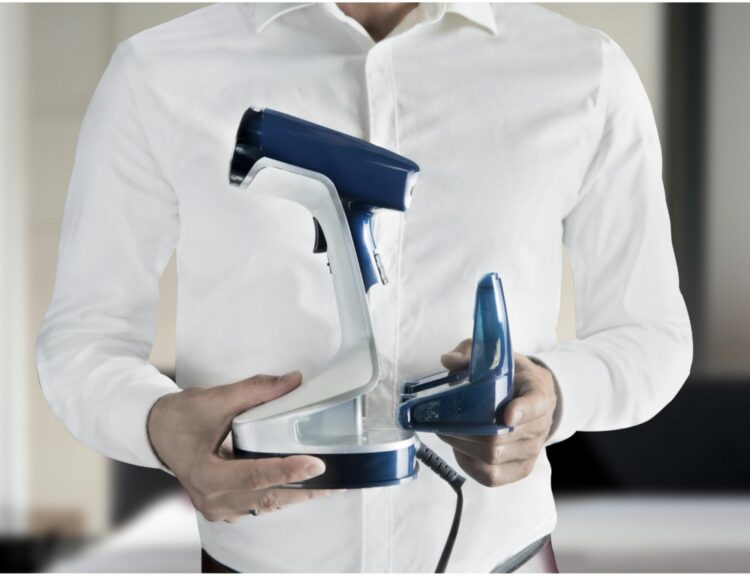 When I get a lot of clothes delivered, say for a campaign, I pull out my big steamer and steam a dozen pieces in one session. But more often than not, I grab my Rowenta handheld steamer to get the job done. This thing is so easy, reliable, and effective I have only specific times when I need to iron.
From delicate chiffon to creased cords, this steamer has taken care of the job. Great for steaming out clothes creased from shipping, reviving a pair of jeans after a wear, removing odors from coats worn to stinky situations, reviving items that were line dried, reviving velvet upholstery, refreshing curtains, and more.
I buy a gallon of distilled water and keep it in my bathroom to fill the steamer so it doesn't calcify and start spitting (I treat my garment steamer better than my coffee maker). I've had my steamer for years and it's still reliable, durable, and worth every penny.
Toozey Pet Heating Pad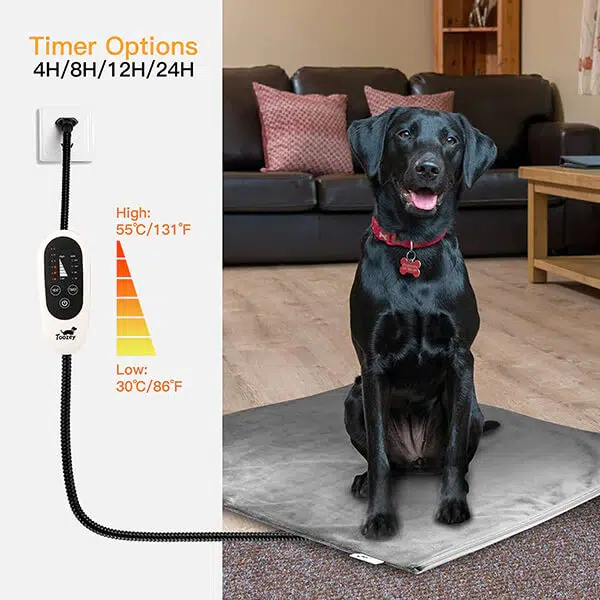 Our dog is less than 20 pounds, so he gets cold easily. Yet, that little guy refuses to wear sweaters. He spends most of the winter huddled under blankets and loves sleeping with us, and when winter comes he creeps up from the foot of the bed into one of our armpits. When we got the Eight Sleep mattress, I noticed how if we left it on without being in bed, he'd stay there happy all day.
I decided to get him his own version for his dog bed. He's snuggly but I don't want him sleeping in my armpit. I got this heating pad which fits his dog bed perfectly. It's a soft velvet finish that washes easily, and you can control heat level and there's a timer too. The cord is extra thick to be chew-proof (my dog doesn't chew things like cords so I can't attest to its actual durability). But now he sleeps all night under a blanket in his bed instead of my armpit and I know it's safe for him and unlikely to start a house fire.
Zulay Milk Frother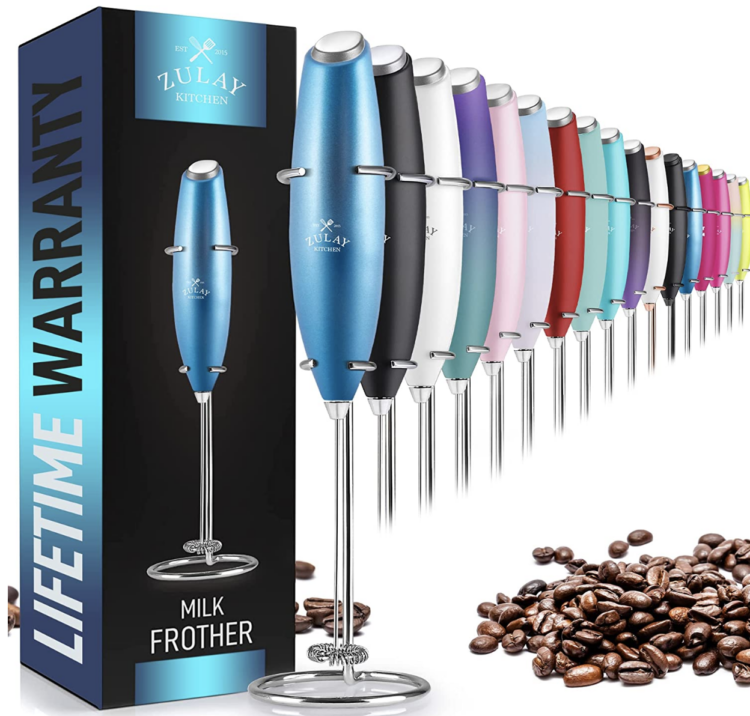 If you're a coffee person, there is a good chance you already have a milk frother. But if you don't, this one is a great price, reliable, comes in pretty colors, and can be used for way more than coffee.
First, let me share my coffee joy – frothed oat milk. I put a little in a glass (I use this oat-based creamer) and use the frother and it foams up and then to pour that into your coffee… it's delightful and decadent and fancy. I haven't had luck with almond or academia nut milk, but cashew and cow milk work great. I know folks also use it to make dalgona coffee.
But this frother is my jam for my green juice. I know there are a lot of green juice powders on the market; this is my favorite because there is no sweetner, artificial or natural or otherwise. It's just green leafy stuff made into a powder that makes me feel better each day I drink it. I put a scoop in cold water and use this milk frother to get the powder completely dissolved and far easier to swallow.
It's also great for frothing eggs, protein shakes, and you can even make your own whipped cream by frothing about 4 tablespoons of heavy whipping cream and a tablespoon of powdered sugar in a Mason jar!
Beats By Dre Powerbeats Pro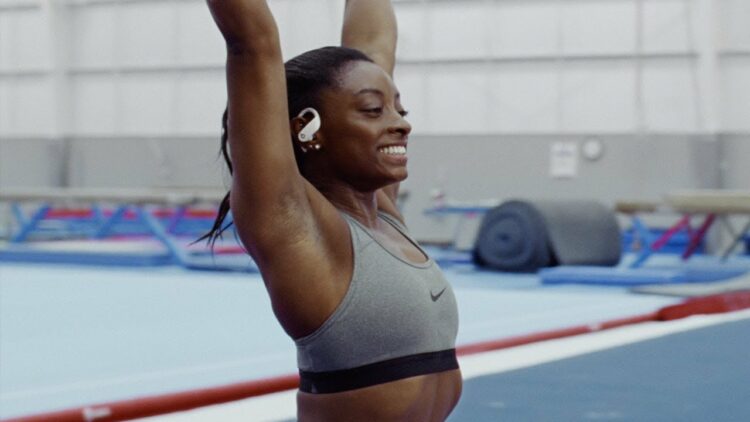 There are some pieces of technology that serve a purpose and as newer technology comes on the horizon, you switch out. Possibly loyal to a certain brand, you're not loyal to the actual device. And then there are some gadgets that the love? It's a romantic love. Sure newer and faster and better gadgets have come and gone but you're gonna stick with this one. You have history. There's that knowing that whenever you call them, they'll be there. And that kind of love I have with my Beats by Dre Powerbeats Pro.
I've always hated headphones, except for those ones that lasted only a short while that were a metal headband with two in-ear buds. Those were the only headphones that didn't hurt, didn't fall out, and didn't require me to futz with them.
I've bought fancy, I've bought cheap. I've scoured Wirecutter and Reddit and DC Rainmaker for suggestions and while earbuds were smaller or sounded better, they were either unreliable or a high-maintenance pain in the ass during and activity when I want my mind elsewhere. These are under $200; they're about the same price everywhere, I bought mine at Best Buy so I'm linking there.
It was the TV commercial with Simone Biles flipping across a blue mat, her Powerbeats remaining in place that sold me. My research went instead on any earbuds that wouldn't fall out leaping over a puddle to the sidewalk or in the last 60 seconds of a ride before cooldown to just researching the Powerbeats Pro. It seemed like the folks that were annoyed by the same things I was annoyed by and cared less about the same things I cared less about loved their Powerbeats.
I myself a pair in January 2020 as an end of the year bonus to myself/birthday present. I chose white, I wanted them to show, and to show they weren't AirPods. And to this date, Powerbeats Pro, you're still the one. I have Jaybirds, I have AirPods, but Powerbeats? You're still the one I run to, the only one I Peloton to, you're the one I charge all night.
Shop the Post: