This article may contain affiliate links; if you click on a shopping link and make a purchase I may receive a commission. As an Amazon Associate, I earn from qualifying purchases.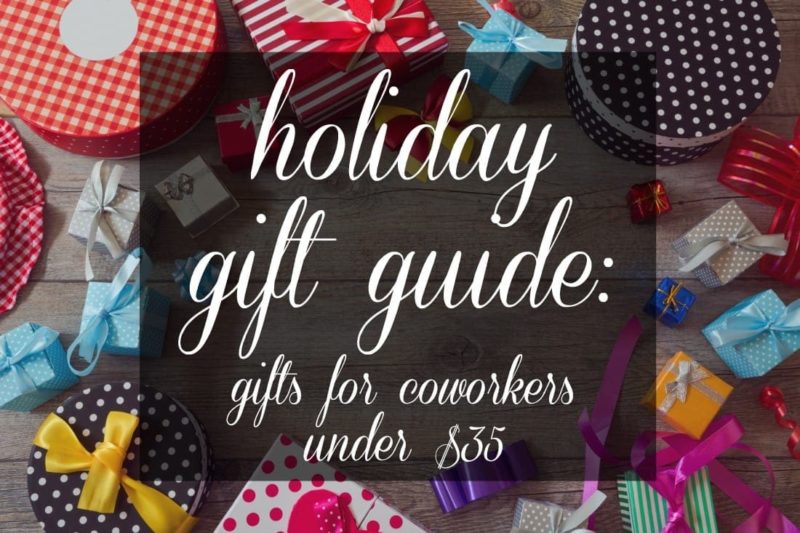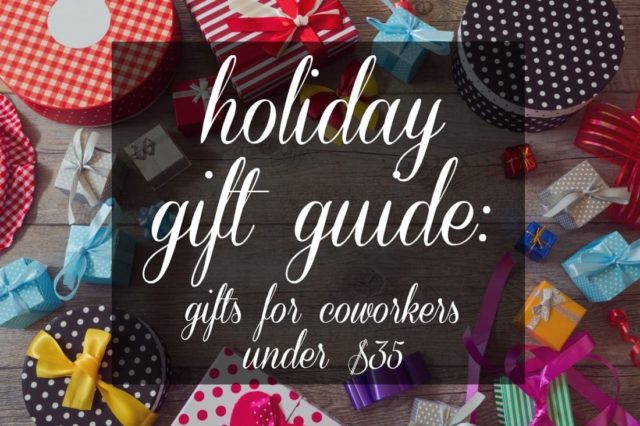 In the Wardrobe Oxygen Facebook community, I asked members what sort of gift guides they wished for and one of the most popular was a gift guide for office coworkers. Whether it's your cube mate or for the office gift swap, you're looking for lower-priced gifts that aren't too personal yet will actually be appreciated and used. Below I have a variety of gifts great for coworkers and everything is under $35 (and is easily purchased with reasonable or free shipping). I've broken it into three categories: your coworker, a gift exchange, and your office BFF.
Gifts for Coworkers Under $35
The focus of these gifts is making your coworker's life better when at the office. These gifts under $35 will make her office, cubicle, or desk more comfortable, attractive, and fun.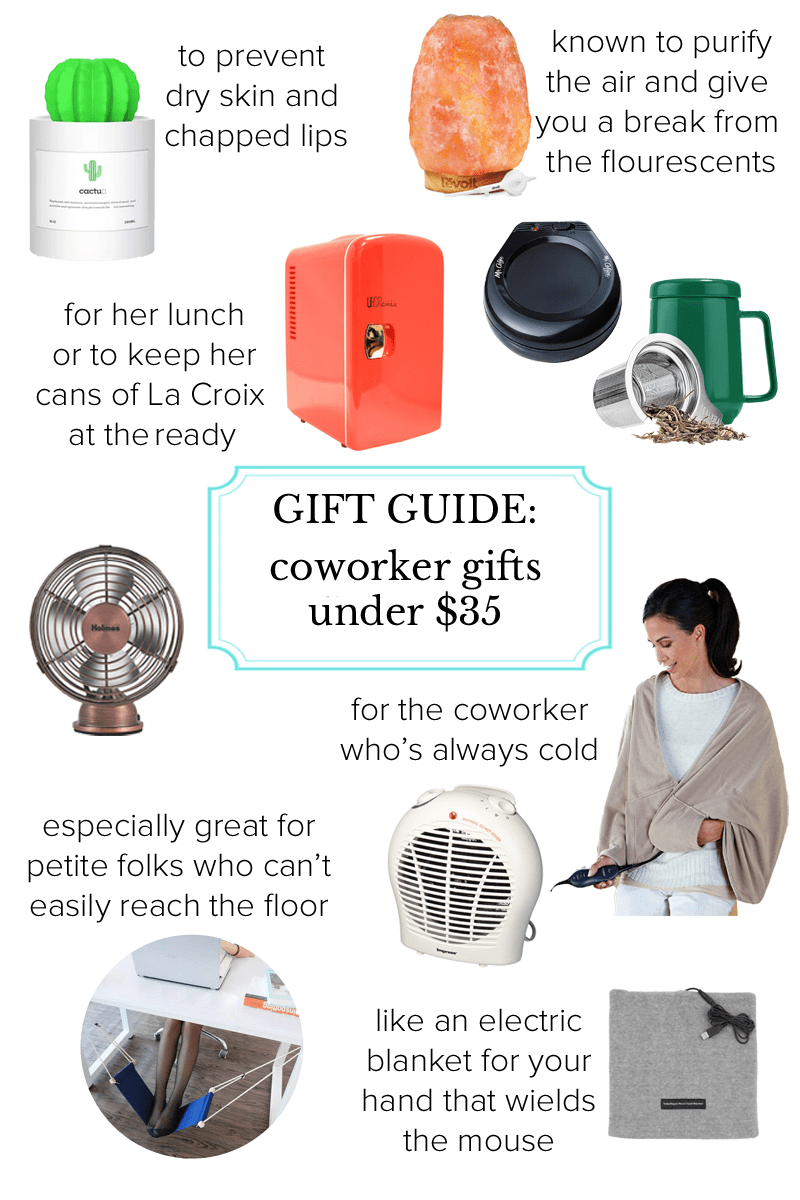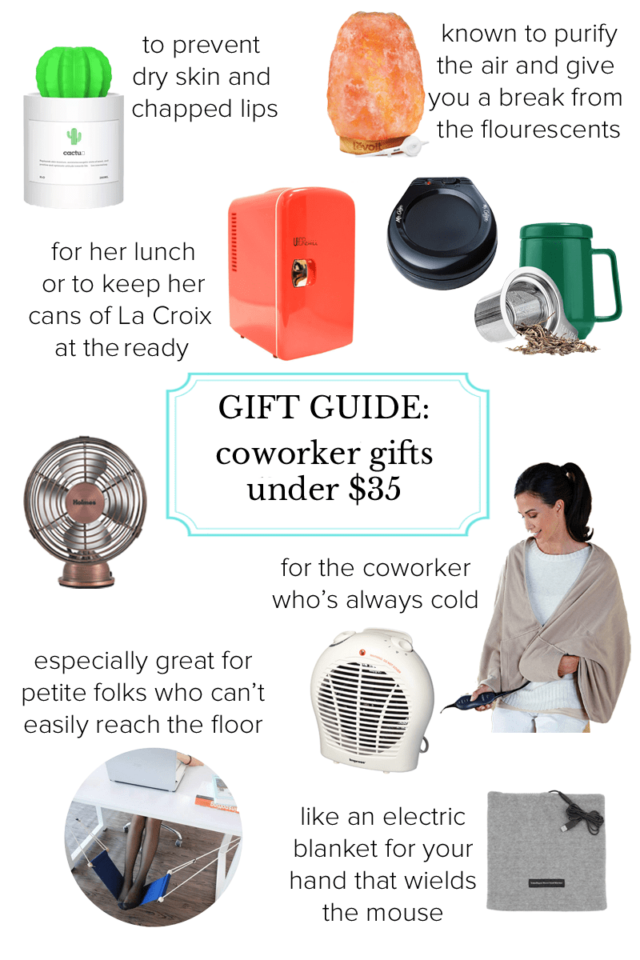 USB fan (two colors to choose from) – $12.99 | Space heater – $24.99 | Under-desk foot hammock (seven colors to choose from) – $11.99 | Himalayan salt lamp with dimmer – $19.99 | Heated fleece shawl (an old coworker had one of these and I found it brilliant for a chilly office) – $29.55 | Desktop mini fridge (great for her lunch or to keep her cans of La Croix cold and at the ready; six colors to choose from) – $32.00 | USB-powered mouse hand warmer (like an electric blanket for the hand that wields your mouse) – $25.00 Cactus-shaped desktop humidifier (comes in three colors) – $15.89 | 19 oz. mug with lid and tea diffuser (10 colors to choose from) – $22.49 | Mug warmer – $9.89
Gifts Under $35 for the Office Gift Swap or White Elephant
Different parts of the country give the office holiday gift swap different names. The premise is the same; bring a gift under a certain price point that would be appreciated (or found humorous) by anyone in the office. All of these options would work for most any age, gender, or personal preference.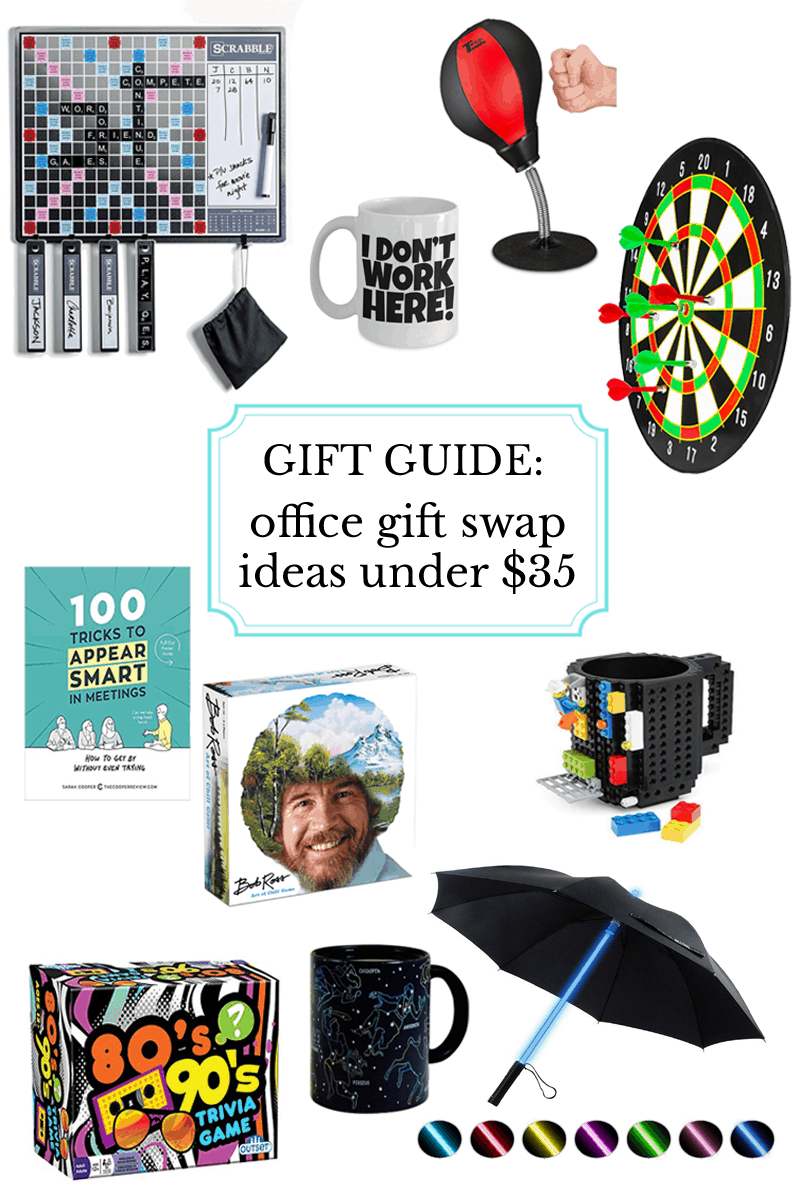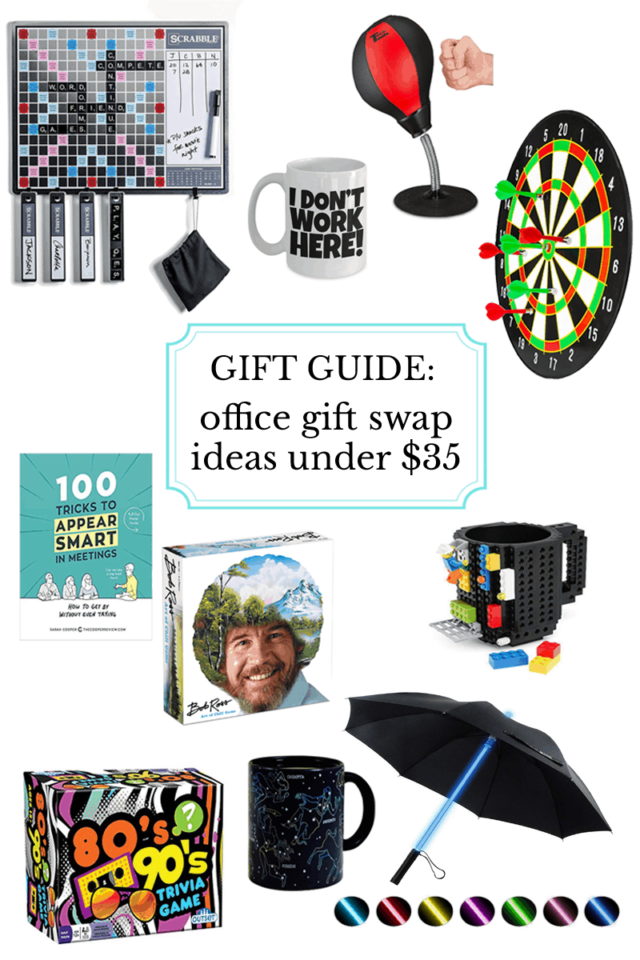 "I Don't Work Here" mug – $11.20 | Light saber umbrella (four colors to choose from) – $28.99 | Desktop punching ball (two colors to choose from) – $19.95 | "100 Tricks to Appear Smart in Meetings" – $11.55 | Hanging Scrabble dry erase board – $28.01 | Heat changing constellation mug – $15.95 | Magnetic dartboard – $34.90 | '80s and '90s trivia game – $11.99 | Bob Ross board game – $21.49 | LEGO coffee mug (10 colors to choose from) – $11.99
Gifts Under $35 for your Work BFF
She's been your mentor, your lunch buddy, shared a drink or two at the bar down the street. You've pulled a few late nights together, and while she hasn't met your partner she knows all about his sleep issues and his mom. She's inspired you with her knowlege or work ethic; you don't want to make things weird with a pricey gift but you want to thank her for making work a better place.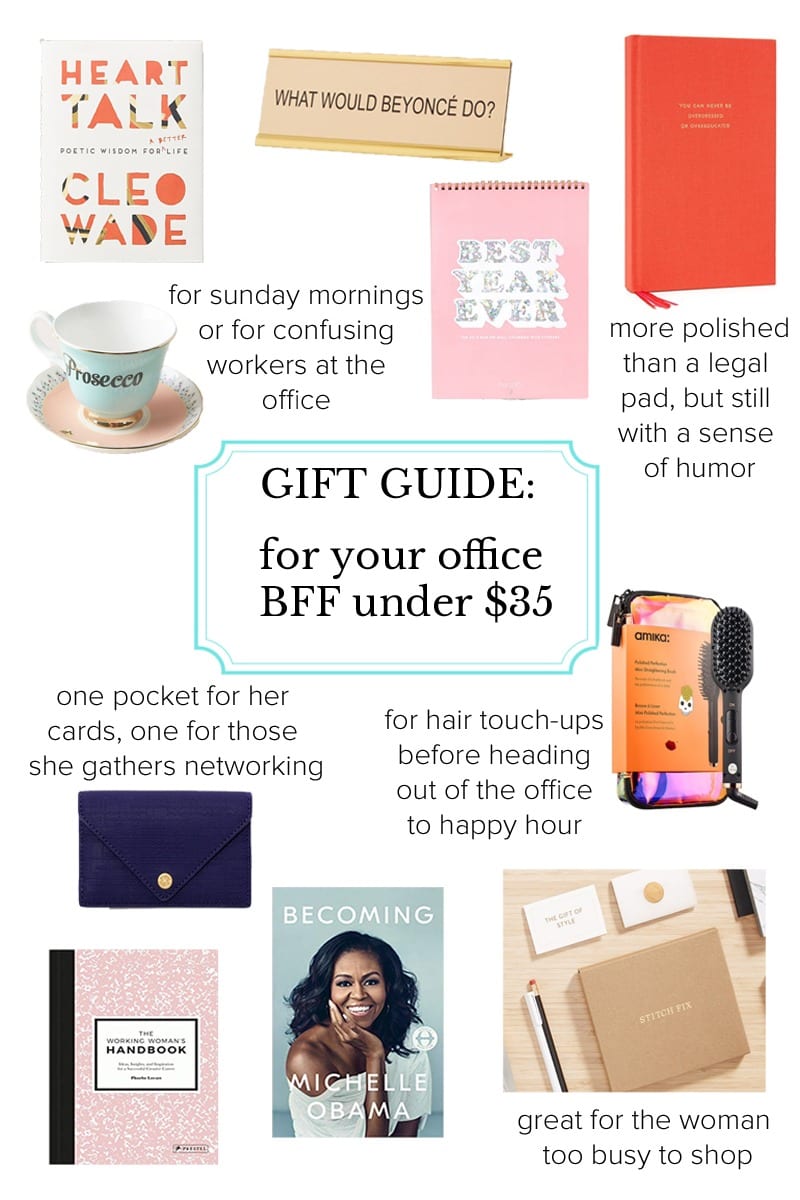 The Working Woman's Handbook – $12.00 | Stitch Fix gift card – $20+ | Straightening Brush – $35 | Motivational wall calendar – $20 | Business card holder (nine colors to choose from) – $35 | Michelle Obama's bestselling memoir – $14.97 | Beyonce desk plaque – $19.99 | "You can never be overdressed or overeducated" journal – $24.00 | Witty tea cup and saucer (three options to choose from) – $24.00 | Cleo Wade's book of poetic widsom – $23.99