This article may contain affiliate links; if you click on a shopping link and make a purchase I may receive a commission. As an Amazon Associate, I earn from qualifying purchases. 
I have received and purchased a lot of products lately, ones that may not be worthy of a Friday Favorite, may not be specific to over 40 beauty, so I'm going to occasionally share them on the weekend.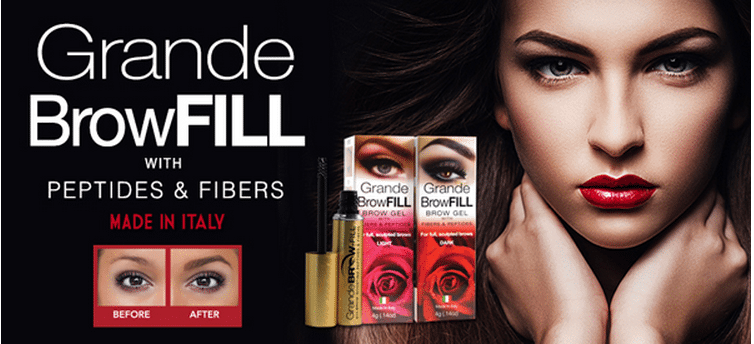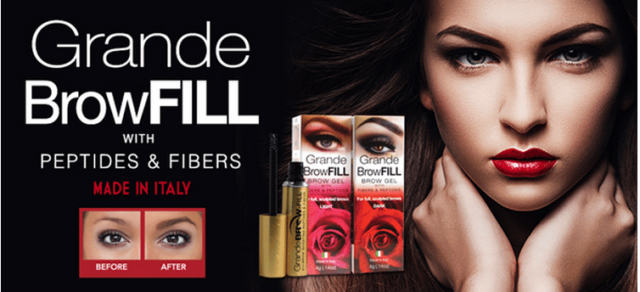 After years of plucking and waxing and since getting older, my brows aren't as thick as I would like. I currently use Tarte Amazonian Clay Brow Mousse and it works well, but I feel my brown end up looking at bit too drawn on for casual days. I can't recall what blog I saw that reviewed Grande Naturals BrowFILL Brow Gel, but I figured I'd give it a try.
Have you ever used one of those fiber mascaras? BrowFILL is essentially like that, but only one step. The tube is like mascara, the brush is very short. The formula is colored and thick. Wipe the wand on the edge of the tube or a tissue so you don't get clumps. Brush backwards, against the grain to add thickness, then brush up and out to smooth and shape the brow.
This works, but don't expect it to replace your brow powder or pencil. It gives the appearance of thicker brows, but won't fill in bald spots since it only attaches to brow hairs you have. This is a great product to use if you like the shape of your brows but want them a bit darker or fuller, or if you want to use in conjunction with a powder or pencil. Be sure to wipe the wand or you'll end up with clumps. This doesn't dry super fast, be careful in brushing into shape while it's still damp as you can end up with it smearing onto your forehead. A little goes a long way, one tube should last several months. There's some trendy cosmetics that are carrying a similar product; this is cheaper and does likely just as good of a job.
BrowFILL comes in two colors, Dark, and Light. Light is for blonde, light red, brown & gray hair; Dark for dark brown, dark red, black. I chose Dark which is a perfect color for my medium to dark brown hair; I feel the lighter would have been too light so if in down, go darker. You can find Grande Naturals Brow Gel online at various places but I found the best price at Amazon.