This article may contain affiliate links; if you click on a shopping link and make a purchase I may receive a commission. As an Amazon Associate, I earn from qualifying purchases.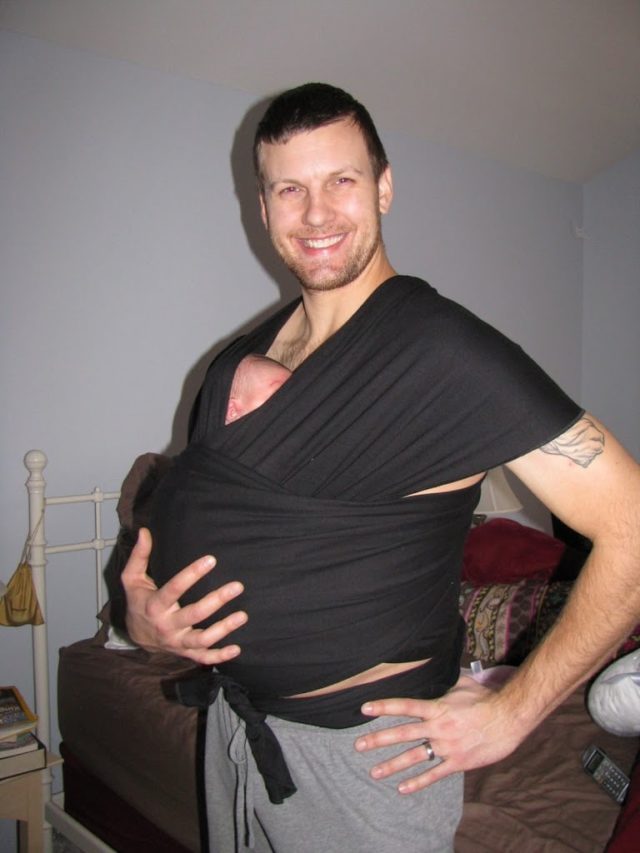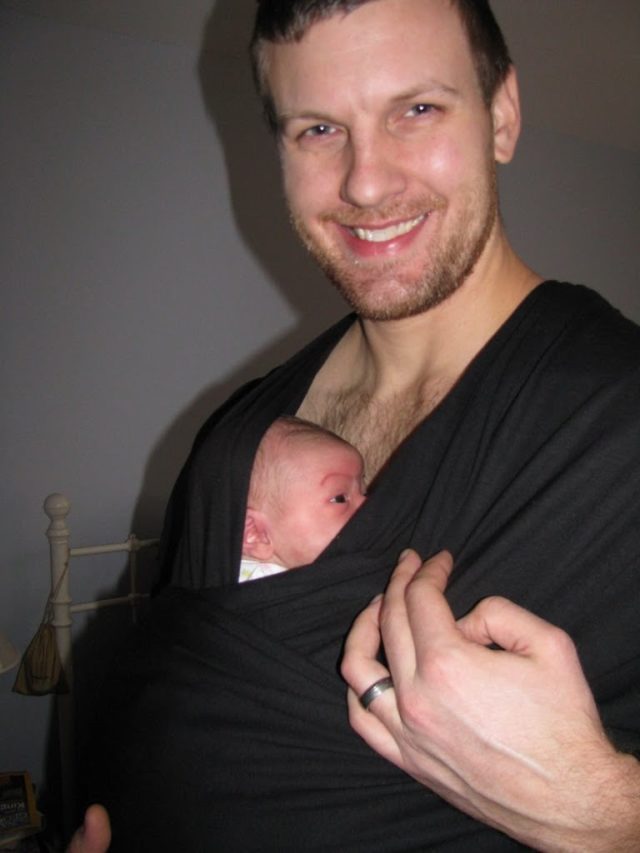 All the stylish men will be sporting black jersey
Moby Wraps
this Spring.

Baby accessory is sold separately…
I just thought this was too cute.
We received this baby carrier at our shower – thought it was a good choice for a 5'3″ mom and a 6'5″ dad. My husband shows that it does work on a variety of body types and Emerson is snug as a bug in a rug against Daddy's chest!
Daddy's off to wash a load of dirty diapers while Mommy takes a cat nap until the next feeding…