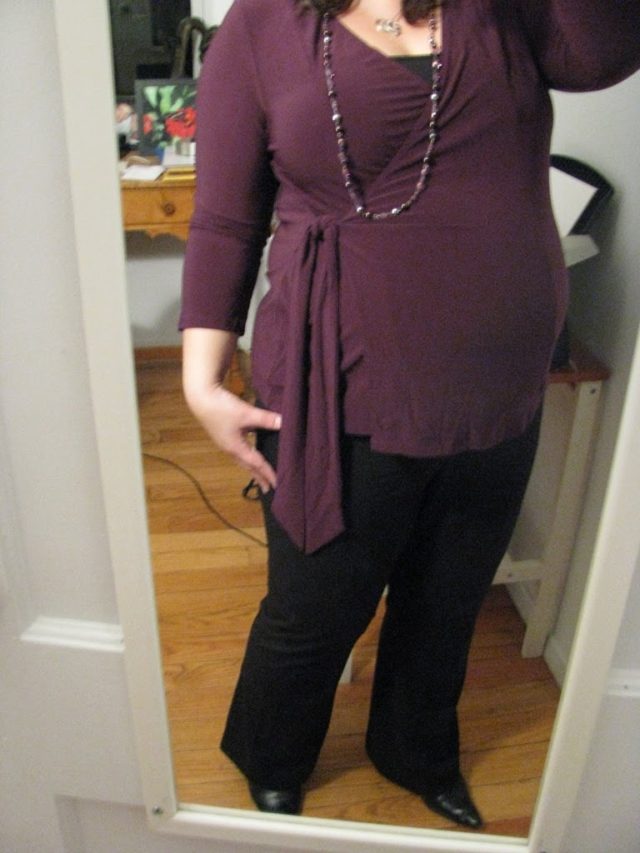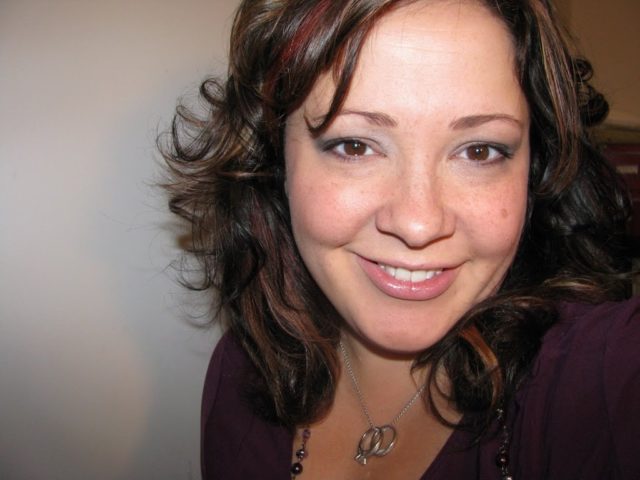 Attire:
IGIGI – Plum jersey wrap top
Victoria's Secret – Black camisole
Liz Lange for Target – Black TRS Trousers
Ingrid & Isabel – Black Bella Band (to keep up pants)
Express – Purple bead necklace
Sudini – Black leather booties
Hair:
Washed and conditioned night before
Large sections in curling iron, fingers to separate waves
Beauty:
Laura Mercier – Flawless Face Kit in Sand
Nars – Blush in Orgasm
Maybelline – Shadow quad in Mocha Motion, brow powder in Dark Brown
Body Shop – Eye Color in Soft Black, Brow & Lash Gel in Clear
Victoria's Secret – Beauty Rush lip gloss in Strawberry Fizz
Cover Girl – Lash Blast mascara in Rich Black
This weekend was pretty good. Friday I had to work late so I pretty much came home, had dinner and went to bed. Saturday we went to the Maryland Reneaissance Festival with our friends. It was the last weekend and packed with people, which tired me out faster than I expected. We stayed a couple of hours, and then headed home and my sister and I had dinner with my mom and her boyfriend.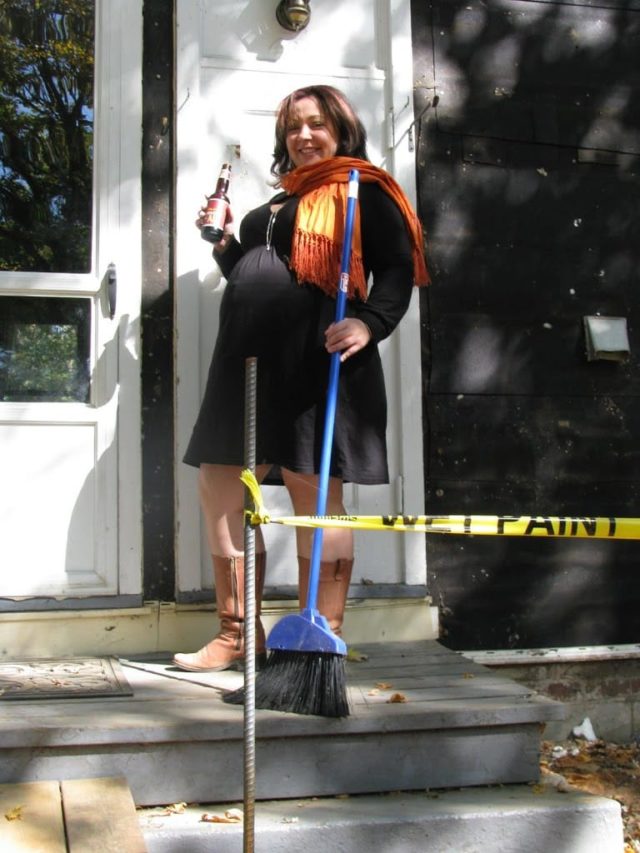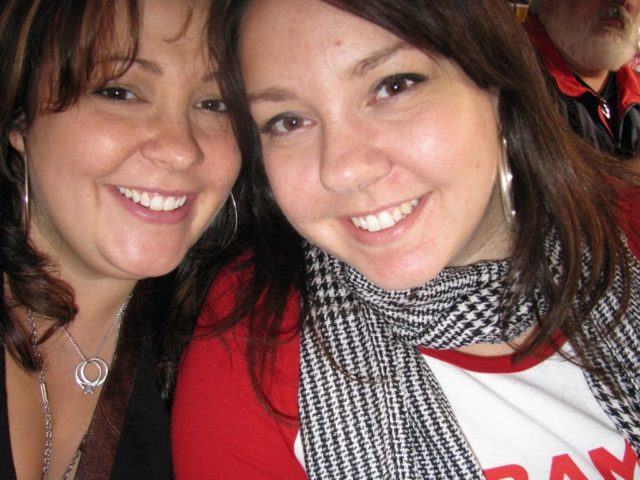 These pictures are from Saturday – In the first one, I was taking an empty beer bottle (not mine) to the recycling bin and bringing in the broom and my husband thought it was pretty funny. You can see how the house remodel is going – the whole front of the house is all torn up, there's a 4′ ditch around the house perimeter (which may be filled today if the county comes by to approve what has been done thus far), and a huge pile of clay in the middle of the yard. Definitely not pretty, but it will be once it is complete! 🙂
The second picture is a picture of me with my sister at the Ren Fest.
So for the Ren Fest I wore my black jersey dress from Boob Maternity, orange crinkle scarf from Banana Republic, tan boots from Bern, silver necklace, cuff and hoops. Hair down, simple makeup. I knew there would be a lot of walking and standing and my Duo boots are by far the most comfortable footwear that still fits me!
Sunday was cleaning day. We had the Ravens and Redskins games on the TV, but pretty much did chores throughout the entire time. It felt good to get so much accomplished.