This article may contain affiliate links; if you click on a shopping link and make a purchase I may receive a commission. As an Amazon Associate, I earn from qualifying purchases.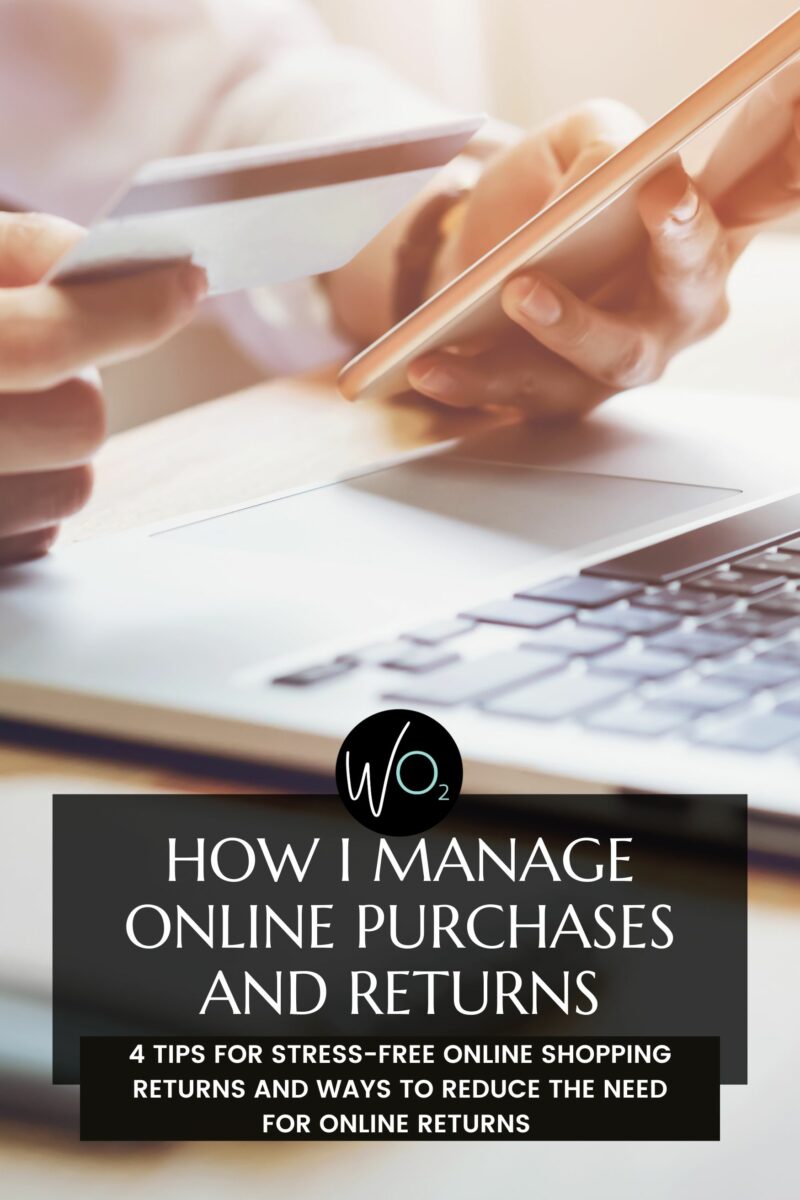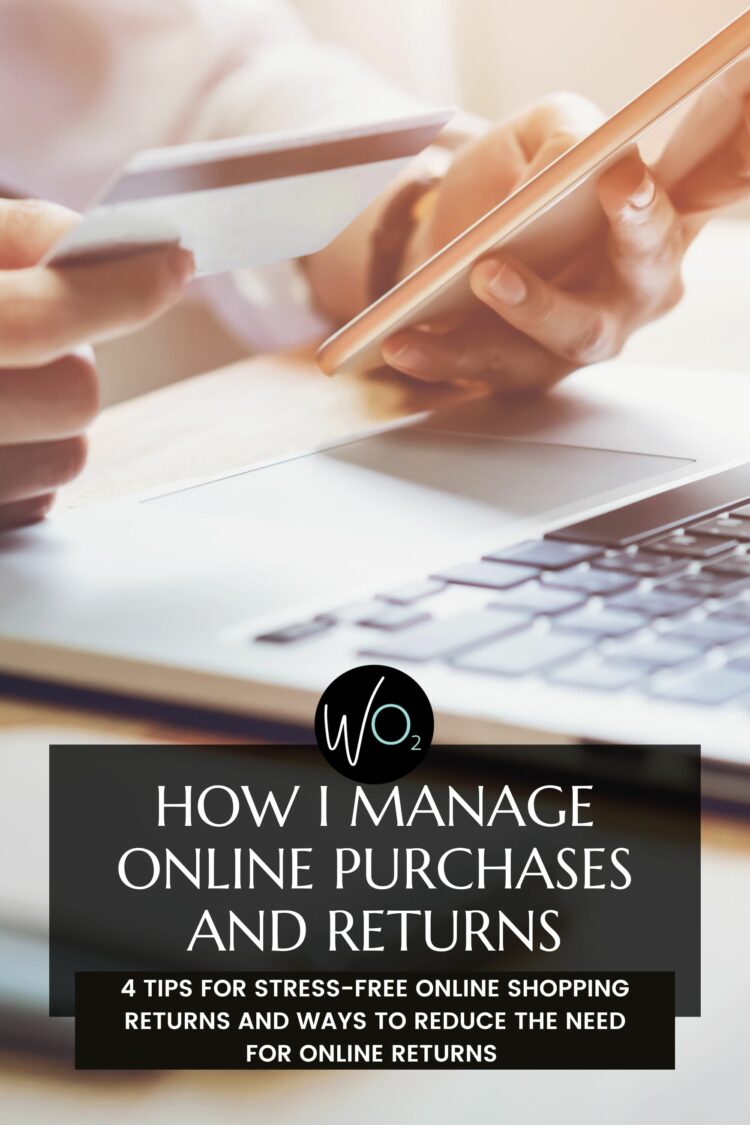 One of the questions I get the most is how to manage online purchases and returns. As someone who essentially shops for her job, I do a lot of online shopping, and with it, a lot of returns. I have created systems to manage these purchases to ensure returns are sent back on time, I keep packing slips, invoices, and shipping labels organized, have a tidy collection of return packaging, and care for clothes between receiving and if they don't work, returning back to the retailer. I've also learned ways to reduce online returns and I will share all my methods below!
4 Steps to Manage Online Purchases and Returns
These are the four steps I've found over the past two decades as a shopping blogger and fashion lover help me manage my online purchases and ensure returns are sent back in a timely fashion without a lot of stress.
First Step: Organize Those Emails
Each time you make an online purchase, you receive an email confirming your order. That email usually has your order number, and occasionally, a summary of what you purchased. Create a folder in your email called "Online Purchases" or honestly whatever you desire, and move all those confirmation emails to that folder. This way, if you can't recall where you got those sneakers, you need your order number to confirm a return through Happy Returns, or you're not sure of the length of a return window, you can find the information quickly.
If you have Gmail, use that search tool at the top. Any email that has not been put into the trash or considered Spam can be found, even if you didn't put it into a fancy little folder. Words like "Madewell Order," "linen dress," "HOKA Bondi," "Boden stripe," and any other combination of keywords will, just like Google, help narrow down your search to find that email with the details you need to make a return.
Second Step: Have a Single Order Opening Destination
If it's fashion or beauty, I don't open the online delivery in the car, in the dining room, or anywhere but my bedroom. Even if it's shoes that will sit by the front step, a coat that will be hung in a closet in another part of the house, or a split order that includes items for another member of the household or non-fashion items, it's opened in the bedroom. That's because my bedroom is set up as an Order Opening Destination.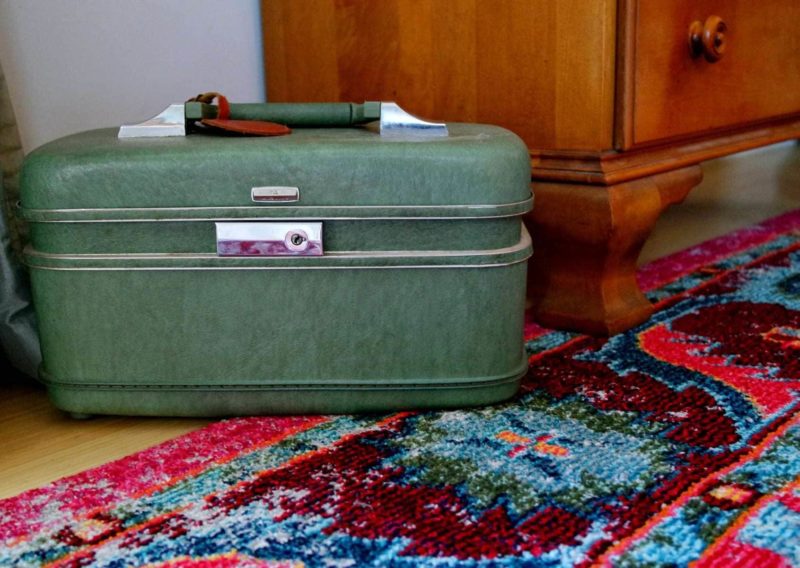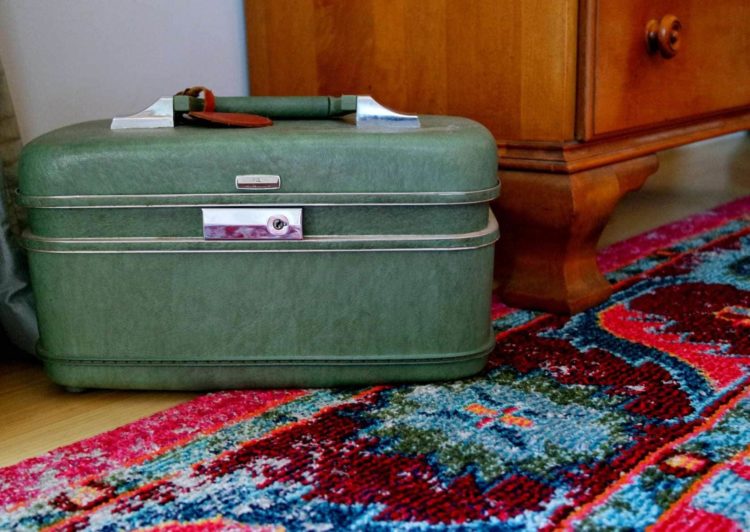 A Permanent Place for Packing Slips
My mom had an old train case she passed on to me. I never use it as luggage, but for over a decade it has been where I put all the packing slips, invoices, receipts, and mailing labels for online shopping as well as any in-person shopping that may possibly need to be returned or exchanged. There's no fancy organization inside, I just open it, throw them in, snap it shut. When it gets very full I may take some time to go through and shred any old paperwork for items well established in my closet, but I don't have any specific routine.
Even so, having a single destination for all this paperwork makes returns SO much easier. You're not searching in a file cabinet, a stack of papers that also includes other kinds of documentation, random piles throughout the house. And if it's a destination you can stick to (like a train case that sits under my dressing table out of the way) it will become a habit.
We don't all have vintage train cases, but we all have an extra reusable tote floating around. This is a great paperwork destination; it can hang on the back of a closet door or on a hook in a corner that's out of the way but not easily forgotten. It's also lightweight enough to pick up and bring to the floor, a desk, or your bed to add and remove documents and process purchases and returns.
Return Packaging Storage
Order opening is more than just paperwork; it's also packaging. While your purchase comes in a box or bag, that doesn't mean that box or bag will be in good enough condition for any returns. We've all experienced orders arriving in crushed boxes, or have destroyed shipping bags trying to open them. However, there are some retailers who make durable shipping bags designed to be reused. Keep those, and keep the tissue paper and minimal space packing supplies to protect delicate items.
I have an old box from a M.M.LaFleur order that holds these supplies. The box is very sturdy and is the style that has a flap lid, not the four flaps to tape closed. This means it keeps its shape and doesn't look super messy. I slide it under a piece of bedroom furniture and any shipping bag or packing paper that is in great condition and relatively durable goes in there. I carefully fold them so they take up less space and when I am processing returns, I slide out the box and find the bag that's the right size.
Also in this box is a pair of scissors, aroll of clear packing tape, and a Sharpie to scratch out any old bar codes or return labels I couldn't remove or cover.
Printer at the Ready
If at all possible, have your printer on the same floor (or the same room) as your document and packing storage. This way it's easy to have a half-hour where you just go through, confirm returns, print out packing slips, stuff the bags, and have them ready to head back to the retailers.
I know these days not everyone owns a printer. However, if you're doing a lot of online shopping it may be a valuable purchase. You can get a wireless printer that will Bluetooth connect to your laptop, tablet, or phone for less than $70. This one is less than $60 and has a plan where ink will be mailed to you when you run low, you don't need to track it. If space is an issue, portable printers are small enough to be tucked into that reusable tote with your packing slips.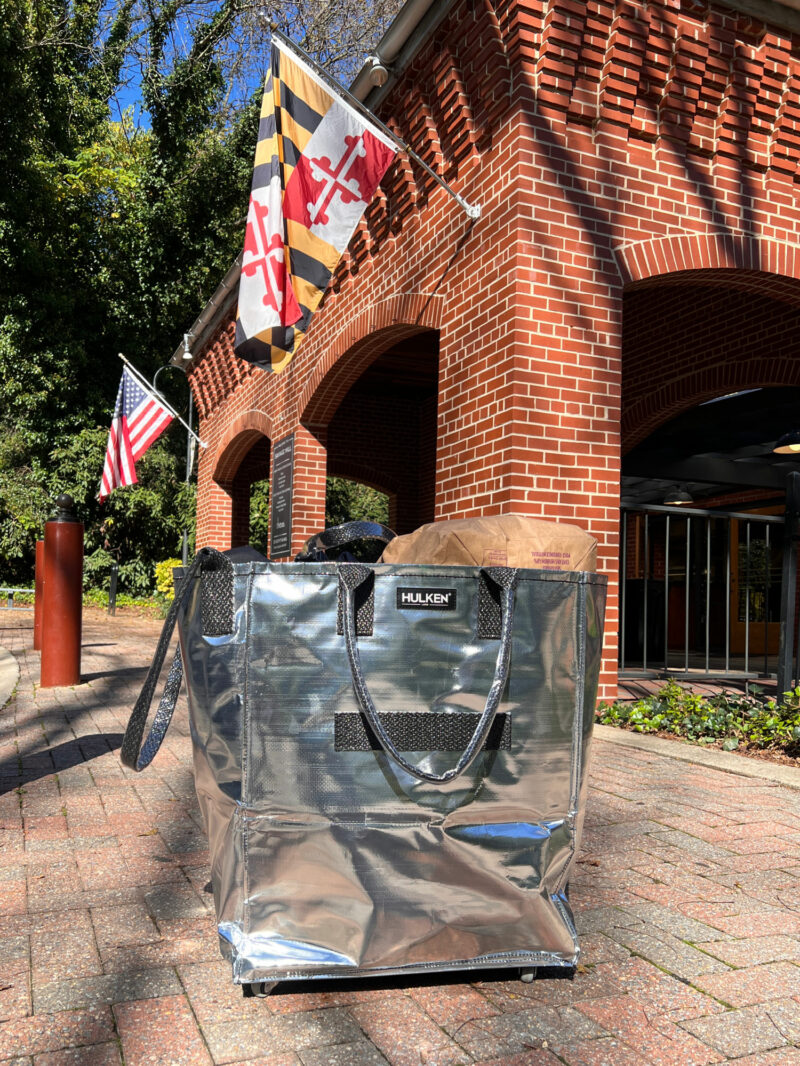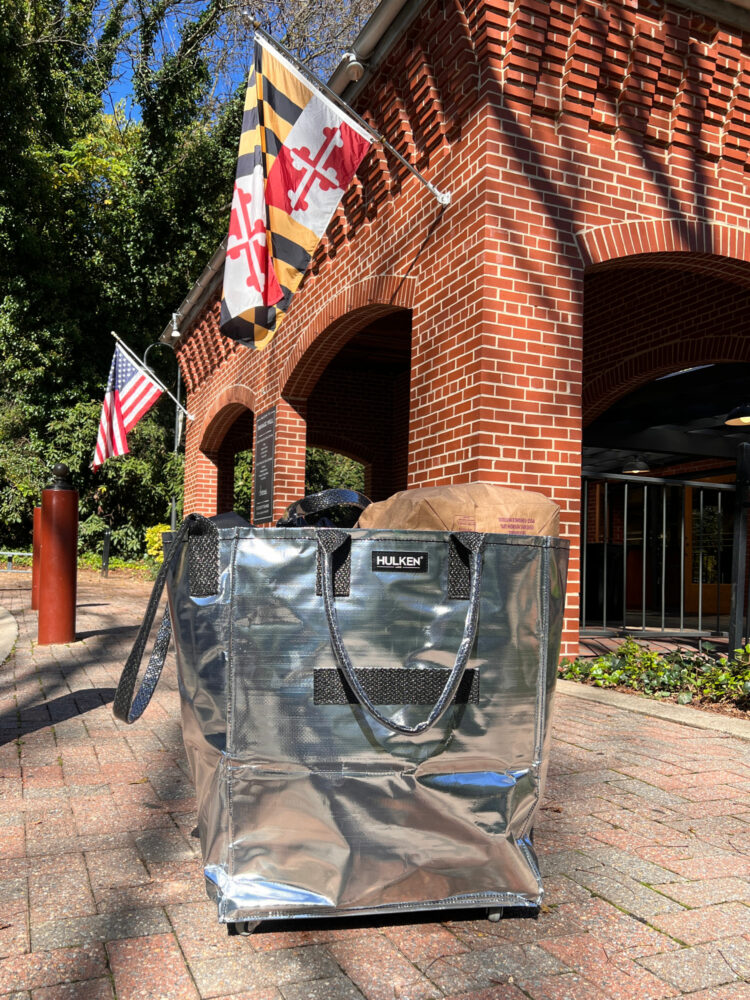 Holding Rack until Confirmation
So you received your purchase but you haven't had time yet to try it on. Or you aren't sure and are waiting to try on to have a friend give you a second opinion. Or you know you don't want it but you don't have time to pack it up to return just yet. You need a holding rack of some sort to keep these items separate from your everyday wardrobe, keep them looking nice and new, and have it somewhere that isn't so hidden away that you forget about it and miss return windows.
For me, it's the ottoman of an armchair in the corner of my bedroom. I fold the items carefully and place them there, out of the way of everyday traffic, not a place used by others to hold things, but still visible enough that each time I enter my room I think, "I need to take care of those."
For you, it may be a basket or Hulken bag (I'm a big fan and own one), or it may be an actual rack (I had this one in my office and just gifted to my mom; it's a good option, super lightweight and the rack on the bottom can hold boxes and non-hanging things).
Third Step: Schedule Returns Like a Doctor's Appointment
It's easy to put off returns, and it's easy to be overwhelmed by them, especially if you are doing a lot of shopping for a specific event or trip. I recommend scheduling an hour (or even two) dedicated just to processing and packing up returns, and another appointment (or a longer single appointment) for any returns that need to be taken to Whole Foods/Happy Returns/UPS Store/post office/FedEx drop box.
I think, okay I placed all my orders for what I need for back to school/summer vacation/high school reunion/friend's destination wedding. Everything will arrive within the next two weeks and the event is in four weeks. That means Week 3 before I am in packing/getting ready mode, I need to send back my returns so they arrive before the return window closes. Tuesday from 6:30-7:30 is open. I'm going to put this return time on my calendar, notify my family I won't be available for dinner/activity pickup and do it just like I would for a doctor's appointment.
It can feel superficial, but all that stuff taking space in your house and money from your bank account is important. Get it gone, get it gone on time, and be professional about it. Schedule it, make it happen, and then you're not scrambling last minute.
Fourth Step: Follow Up
This is the step I am the worst at, but am glad when I do it. When I get that email confirmation that the retailer received my return, I put it in that same folder. And when I get the email (or check my account) knowing the money is back in my account, I delete all the emails from the folder. This way, I can easily see what is outstanding (maybe my return got lost in the mail) and I also still have the emails of what I bought so I can see when I got them, the style name, etc.
Tips to Reduce the Need for Online Returns
The best way to help the planet, help your style, and help your sanity is to reduce the need for online returns. I know this isn't easy in a time when retailers aren't consistent with fit, quality, color, descriptions matching what you receive, etc. But these are ways to attempt to reduce the chance and simplify your online shopping experience:
Know Your Measurements
I sound like a broken record, but there is no point in ordering online based on a clothing size. Sure you're a 14, but for some retailers, a 14 is a 32″ waist, for some it's 33″, for some it's 30″. And let's not get into the varying rises, inseams, hip widths, and how this can change not just between retailers but between styles from the same exact retailer.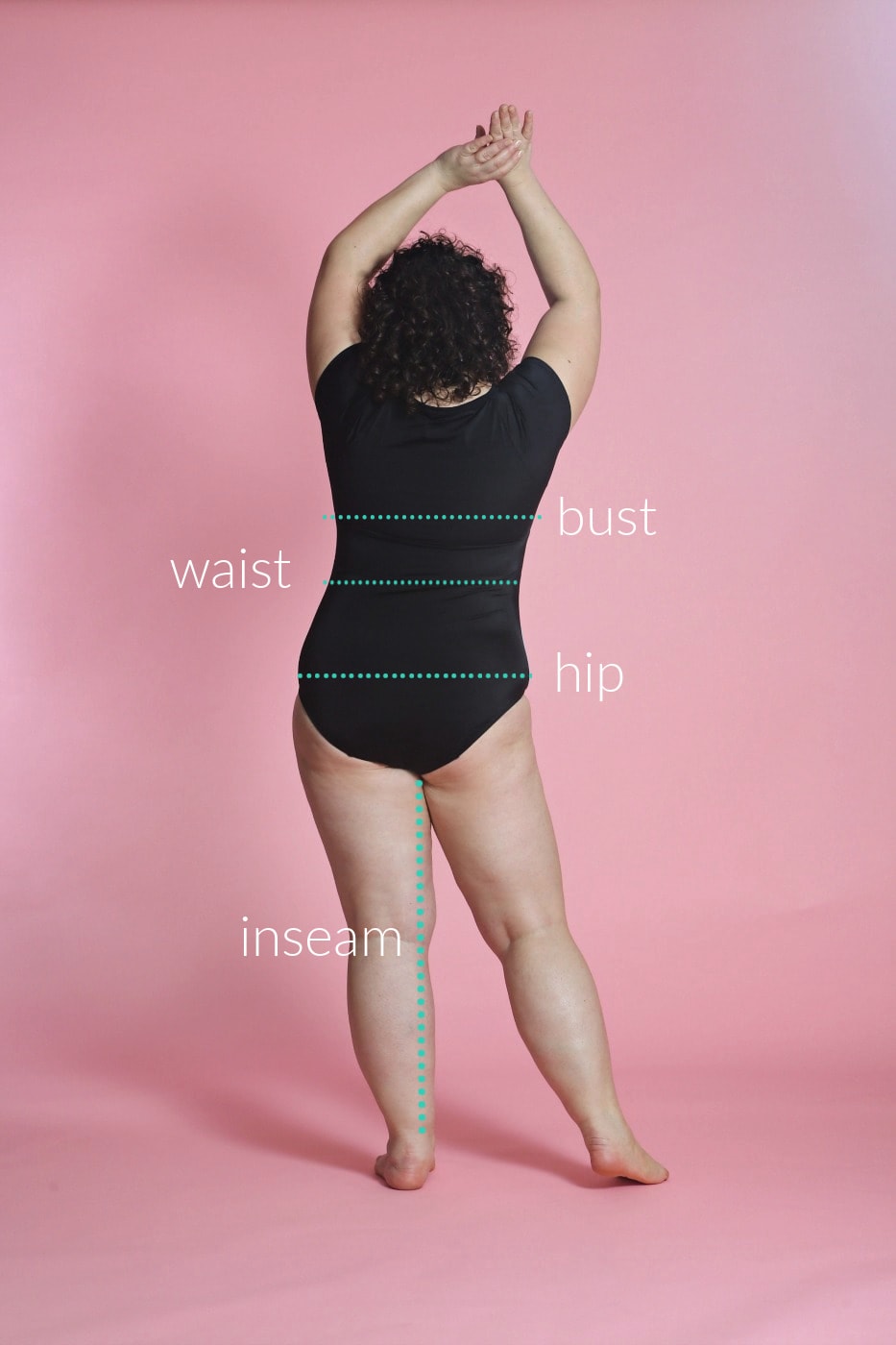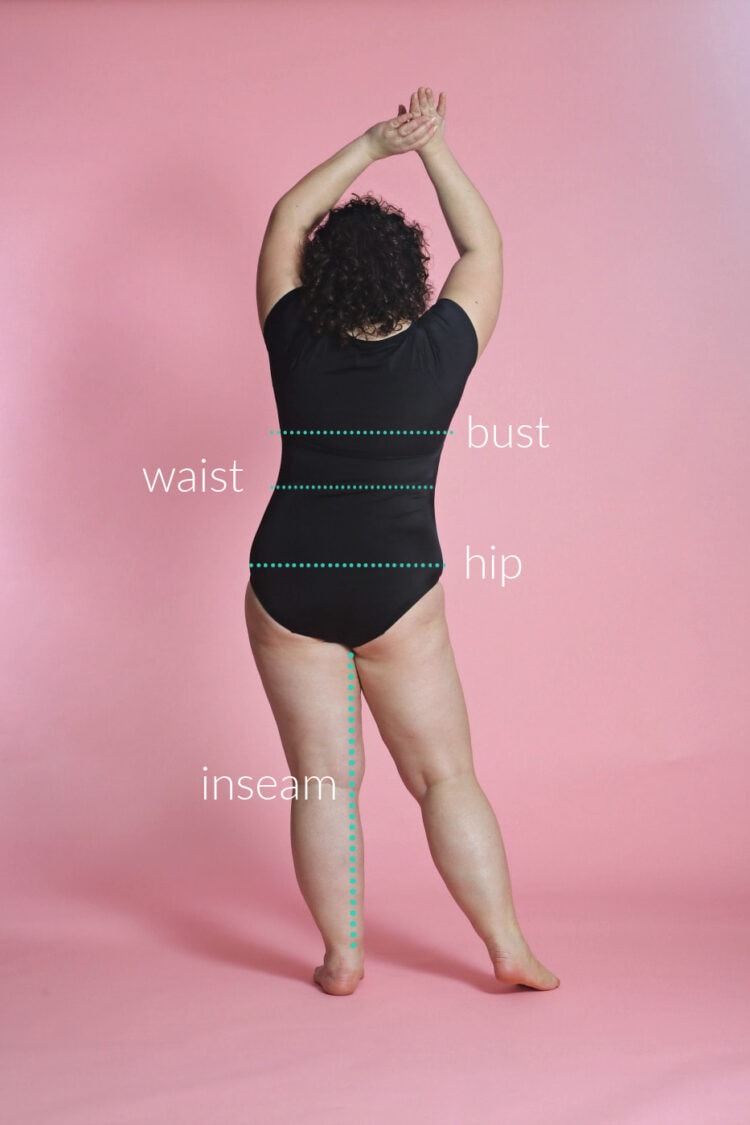 It's near impossible to measure yourself, so grab a spouse, a sibling, your kid, or your bestie and a flexible tape measure. At a minimum, you need to know your bust, your waist, your hip, and your inseam:
Bust: While wearing your regular everyday bra or underpinnings, measure around the widest point.
Waist: This isn't where the waistband of your favorite jeans sit, but where your natural waist is. To find your natural waist, bend to the side and place a finger where your body bends. Do not suck in and place the tape measure that point, again making sure the tape measure is even and horizontal around your body.
Hips: Standing upright with your legs together, measure at the fullest part of your hips and rear, again making sure the tape measure is flat and horizontal around the body.
Inseam: This is the measurement where it really requires a friend. Measure from your crotch down the inside of your leg to where you wish your pants to end. If you try it yourself, you will have to bend to reach your ankles, which will alter your measurement.
When you know your measurements, you're empowered to go beyond arbitrary sizing numbers and letters and you find what fits you. Thinking "I'm a 16" will only increase your chance to have online returns; knowing your waist and hips will fit in those jeans, whatever "size" they are, means you will have a more positive experience at your bedroom mirror when the package arrives in the mail.
Read ALL the Details
Oooh, that dress is gorgeous, it would be perfect for my friend's wedding! But did you read the fine details that say the straps aren't adjustable and you're 5'1″ and it's not a petite cut? How about that video of the model moving in the dress showing there's a cutout at the small of the back? Reviews say this runs really narrow in the bust and you're a 38 F. It's a linen dress, but a polyester lining that will have you sweating at an outdoor ceremony in Texas.
It can be thrilling to find what you think is a perfect buy, that you race to order it before it sells out. But take the time. Read all the details. Washing instructions, customer reviews, fabric makeup. Google the item to see if you can find other folks wearing it or reviewing it. Taking the time to gather as much information as you can before clicking "buy" will reduce frustration as well as online returns.
If It Can't Make Three, Let it Be
That blouse is gorgeous, and the color is so fun. But can you envision three ways to style it with your existing closet? Heck, can you think of even ONE pair of pants or a skirt you already own that will look good with it? Be realistic with yourself. No purchase will change your life, and any purchase that won't work with what is already happening in your closet will just add chaos to your everyday. If you love it but it can't create three different looks (say jeans, ivory ankle pants, and black wide leg trousers) let it be.
Be Cautious With New to You Retailers
An influencer you admire is wearing a dress from Dresses R Us. The dress is so pretty, and she looks fantastic in it. But you have never before shopped Dresses R Us. Before you click "buy" do a bit of research.
Google the Retailer. I will Google "[retailer] Better Business Bureau" first to see if this is some sketch fly by night fast fashion retailer, or if it's an established retailer with a decent track record. Also Google, "[retailer] reviews" and scroll until you find reviews that aren't at the retailer's site (or blog, or have some mention it was a review in exchange for a sweepstakes entry or for Influenster).
Ask a Friend (or Stranger). DM or comment to the influencer. Have you shopped Dresses R Us before? Did you find it fit true to size/TTS? The dress online looks more fuschia, did you find the color was accurate? Any professional influencer will reply, and hopefully, if they are professional, they will reply honestly. Also ask in any fashion-related groups you may be a member of. Subreddits, Facebook groups, and even groups for other retailers may have someone familiar with this online brand and will give you an honest opinion or direction to where to find more information.
Use Social Media. Go to this retailer's Instagram account and click "Tagged" on their profile and see photos and videos of other people wearing this brand. You may find others in the same exact garment, or at least find other shapes, sizes, and ages of people wearing this retailer to help you make a more informed purchase.
Know the Return Policy Before You Buy
How long is the return window? Do you have to pay for return shipping or is it free? If it's not free, do they offer a prepaid label or do you have to figure out returns? Do they work with a shipping company or returns program that is convenient to you or is it one that is not available in your area? Do they give you money back or store credit? Is there a restocking fee and is that fee reasonable? If the returns process is too much of a headache, it may not be worth it to make the purchase in the first place.
I hope my tips to manage online returns prove helpful. And I'd love to hear from you! Are there any tips you can offer to the Wardrobe Oxygen community that you use to manage online purchases and ensure returns are processed in a timely and stress-free manner? Share them in the comments below!