This article may contain affiliate links; if you click on a shopping link and make a purchase I may receive a commission. As an Amazon Associate, I earn from qualifying purchases.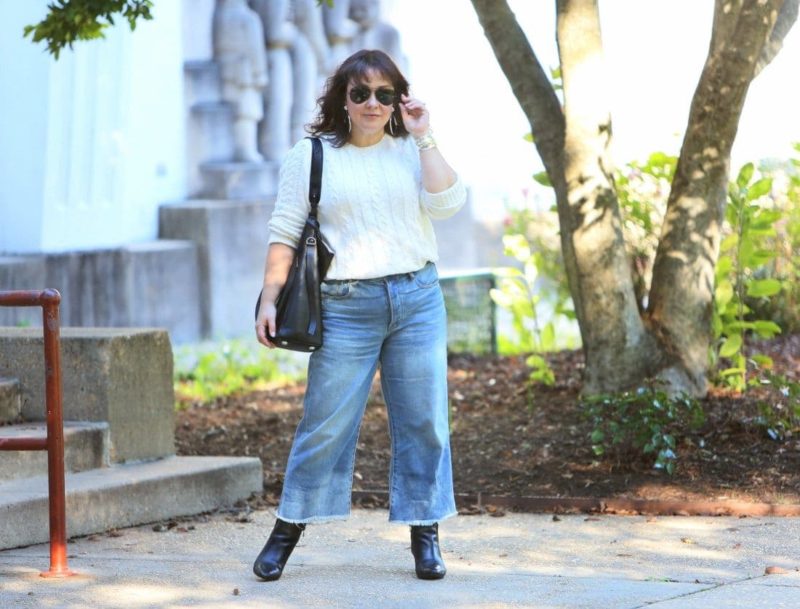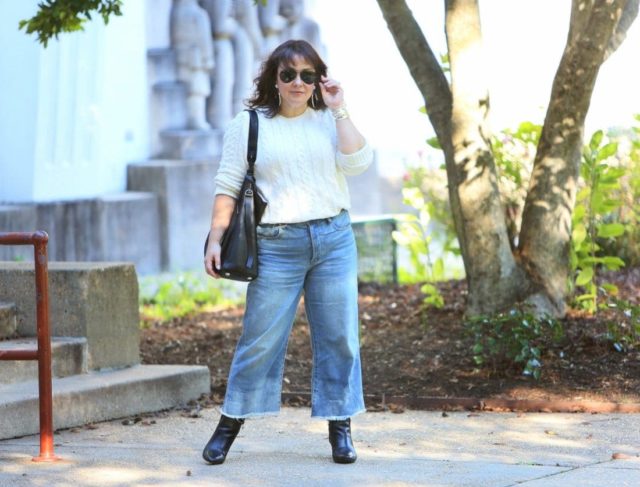 Just call me a hypocrite, or maybe a convert. Just a few short months ago I told a reader to get rid of a pair of high-waisted cropped wide-leg jeans and now here I am wearing a pair. These aren't the kind jeans that will make my legs look a mile long or my figure a smaller dress size, but the older I get the less I care about following the rules of fashion and the more I want to have fun with the contents of my closet.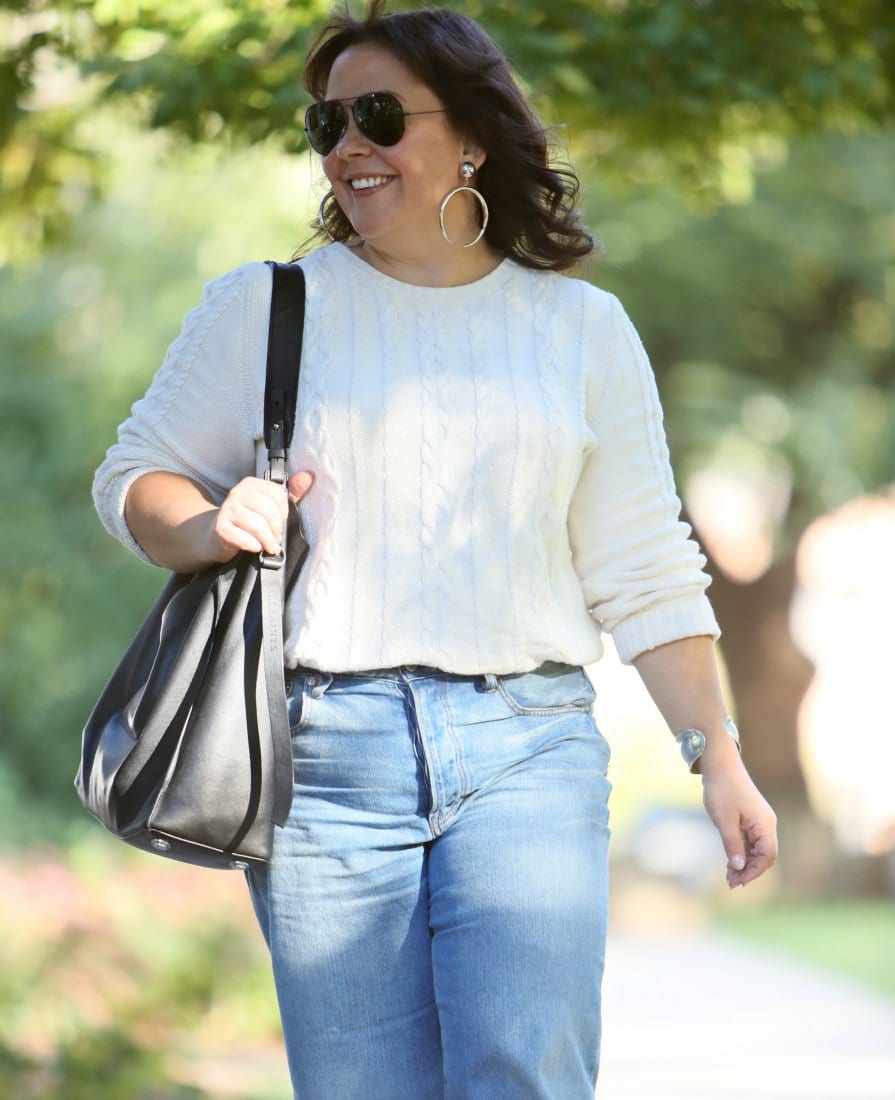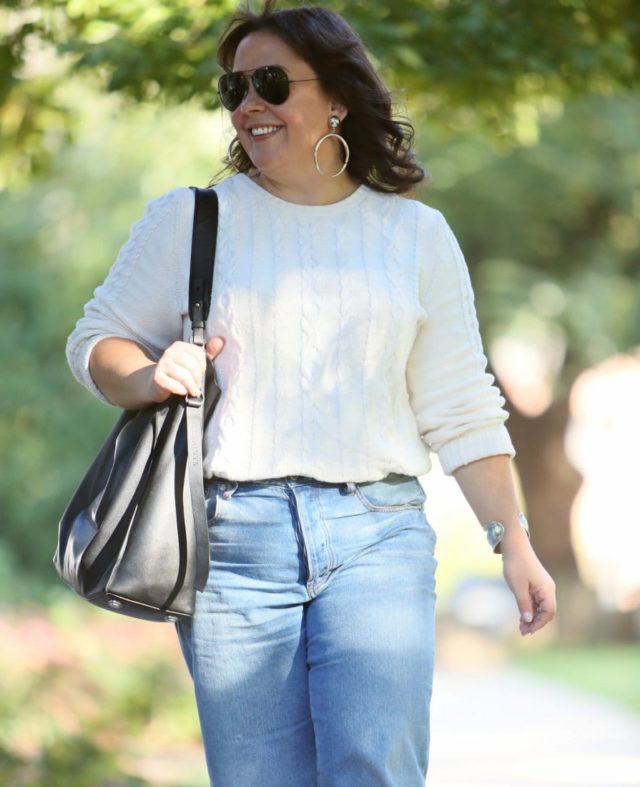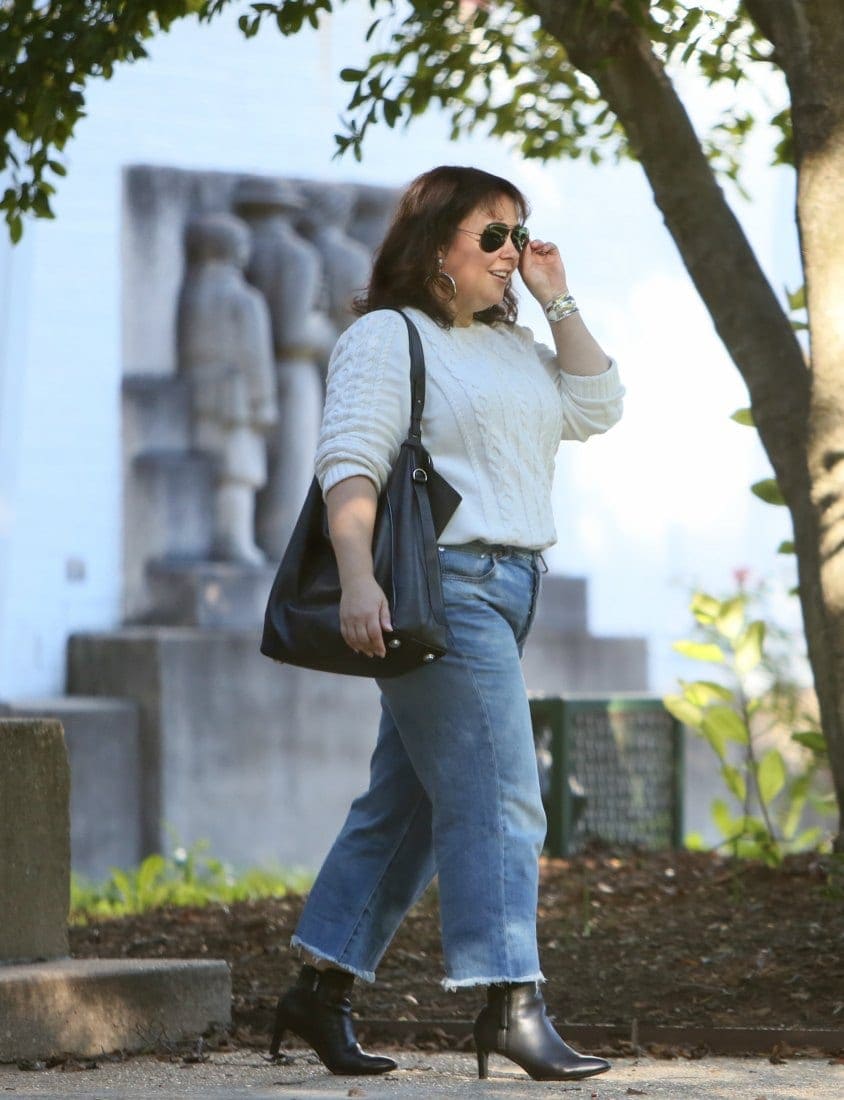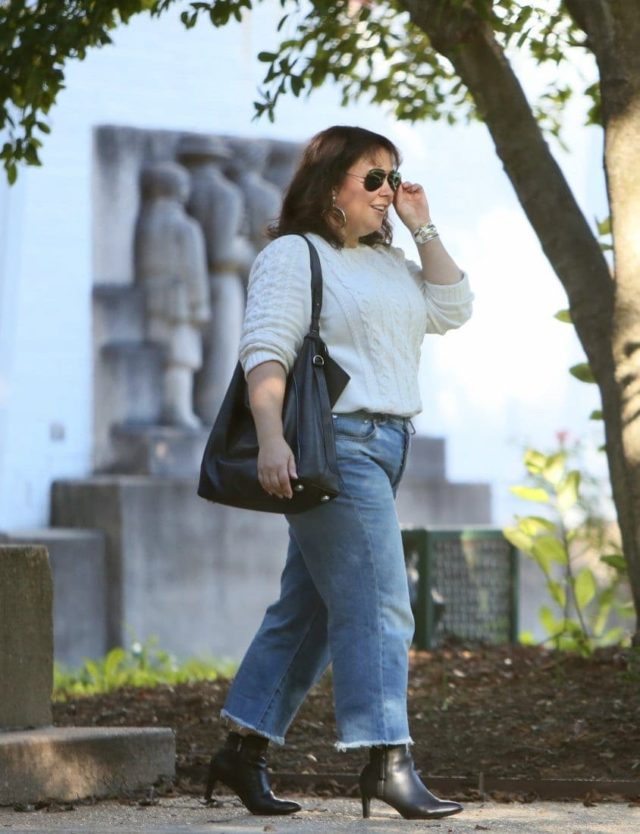 sweater | jeans | boots | bag | earrings | sunglasses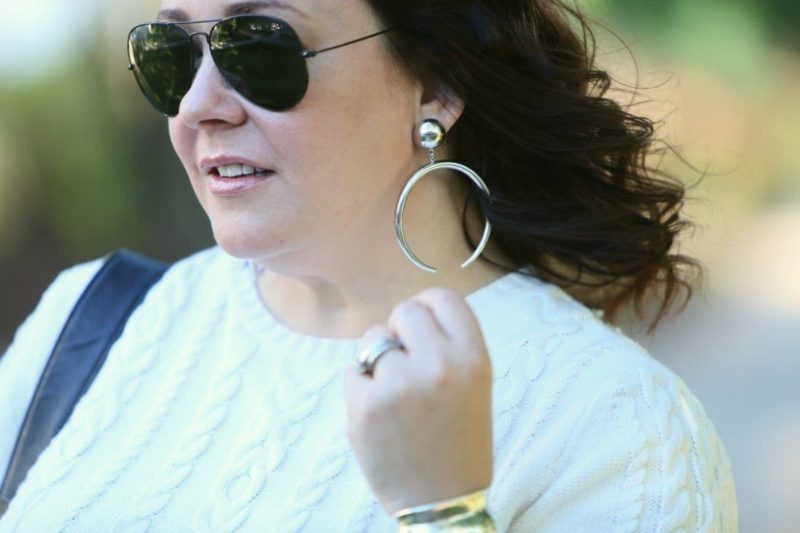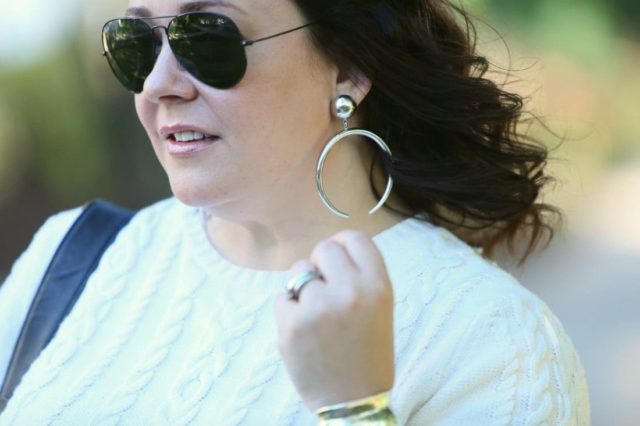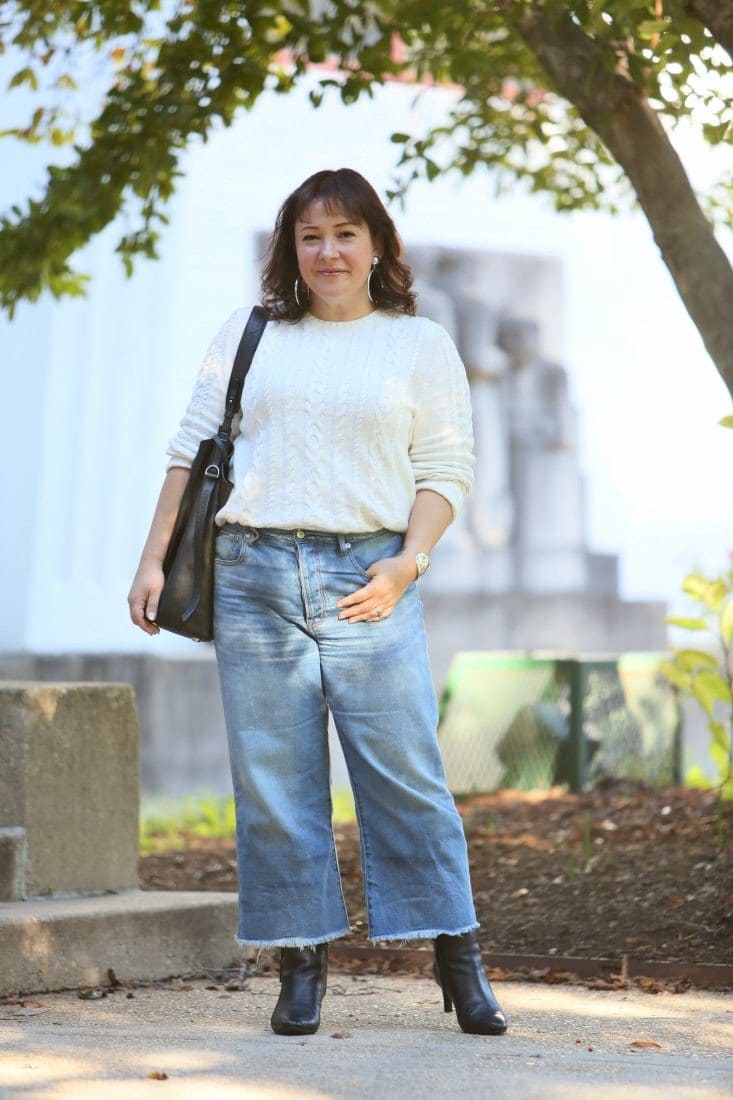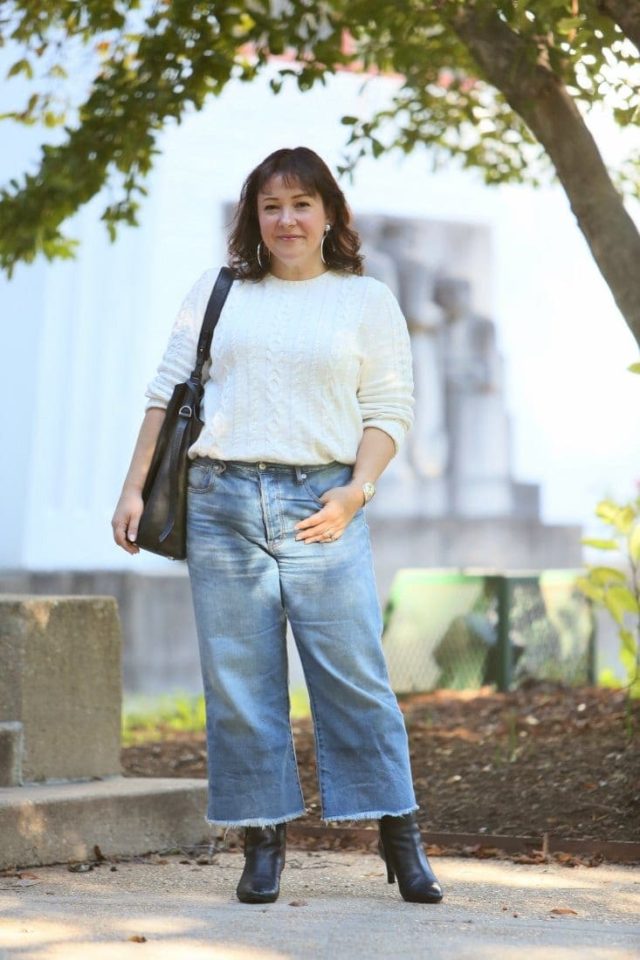 Sweater: Lands' End (XL) | Jeans: American Eagle (14 Short) | Boots: Clarks | Bag: ALLSAINTS | Earrings: Jenny Bird (no longer available, similar) | Bracelet: Had forever (budget-friendly alternative) | Sunglasses: Ray-Ban
I met model Maxey Greene through Dia & Co and love following her on Instagram. She was recently in an American Eagle denim campaign and the jeans looked awesome on her. I had heard great things about AE jeans for years but figured as someone old enough to be the mom of their core customer base they wouldn't fit my shape. But they had a sale where their jeans were all under $40 and several pairs under $30. I kept seeing cropped wide-leg jeans in my Instagram feed and wanted to try a pair and figured this would be a good retailer (and good pricepoint) for them. I didn't expect to like them as much as I do. As an FYI, as of last night, AE's jeans were on sale buy one pair and get the second 50% off.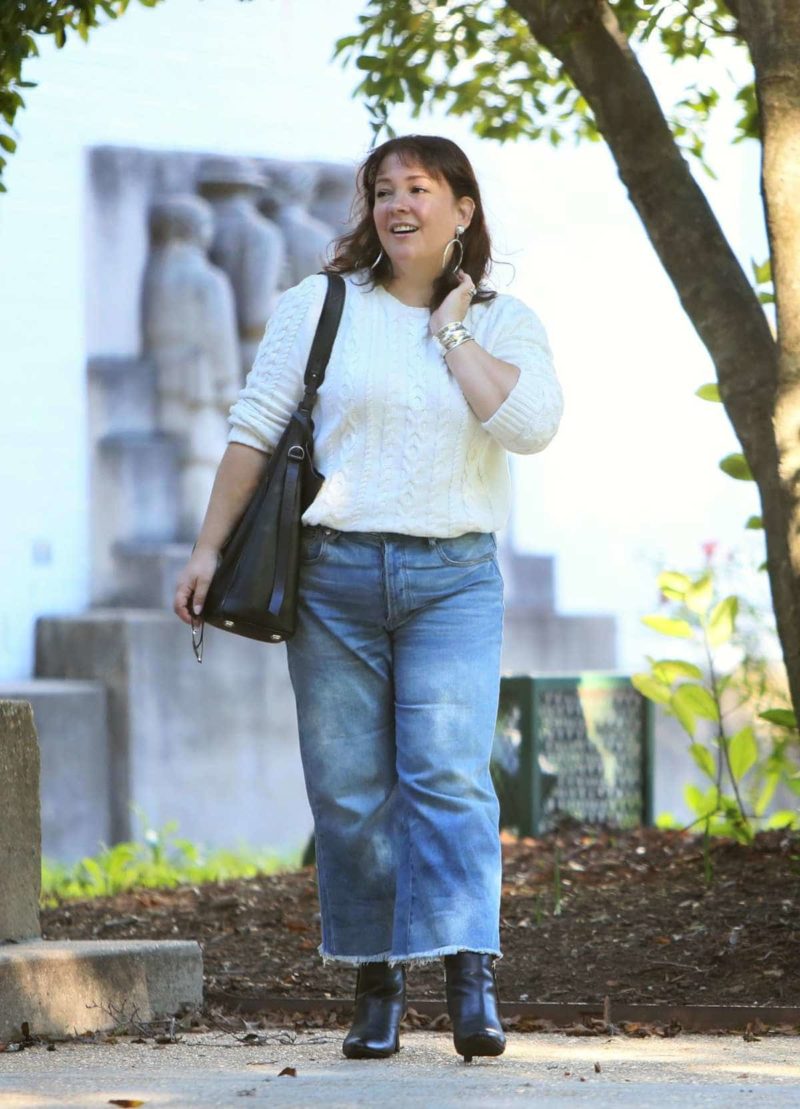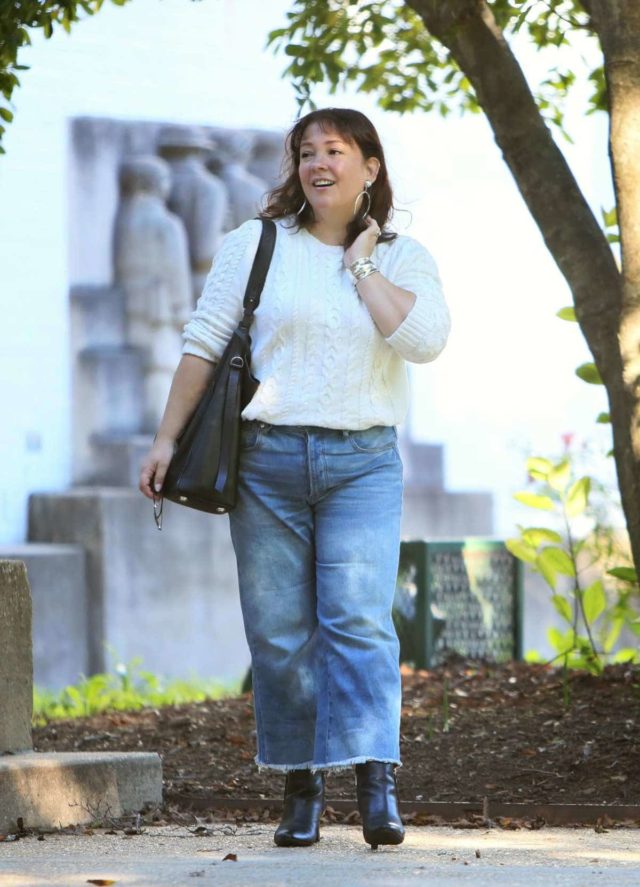 I bought these in the faded color as well as ivory. I wore the ivory last Friday with a black fitted tee, black belt bag, and flats to a concert. Sunday, I whipped the ivory jeans out again and wore them with this sweater. Earlier this week, I wore these faded jeans with a navy cashmere crewneck and black flats. And then the next day I wore them again as seen here with boots. The jeans don't stretch out a lot, they're a nice weight (the ivory is slightly heavier fabric), I'm happy to have found a new denim destination with a great size and length range!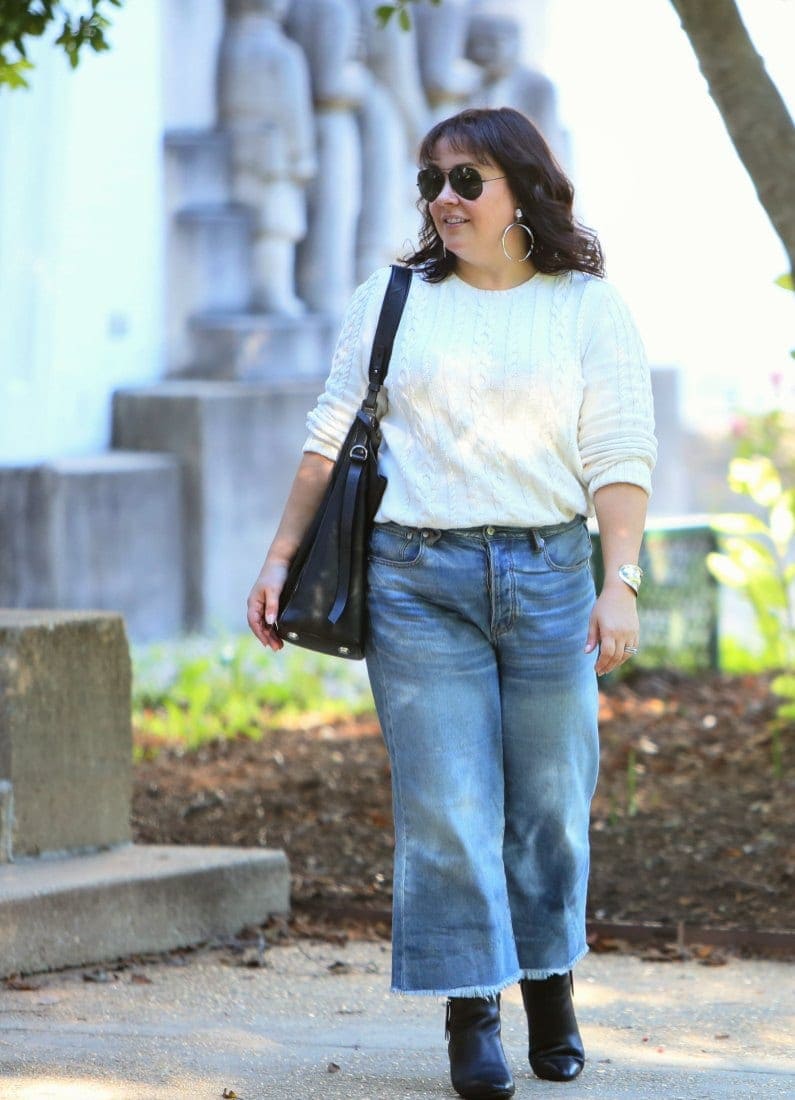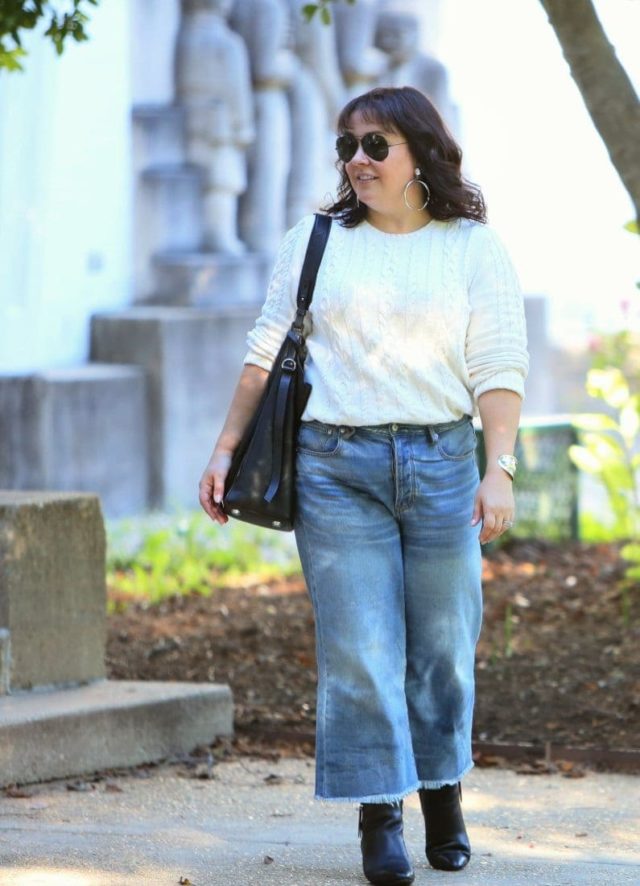 The sweater is several years old and a favorite. In fact, I have two ivory cotton cable-knit sweaters (the other has gold buttons up the back) and one up in the attic for if I ever get back to my pre-baby size or Emerson gets big enough to fit into it. It's such a classic that goes with so many personal style aesthetics. Since it's cotton, it's not super thick and can easily be tucked in or layered without feeling like the Michelin Man.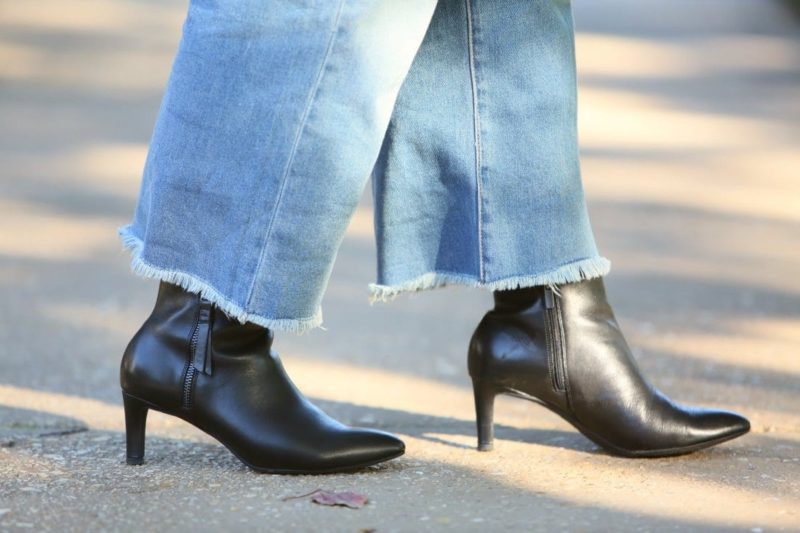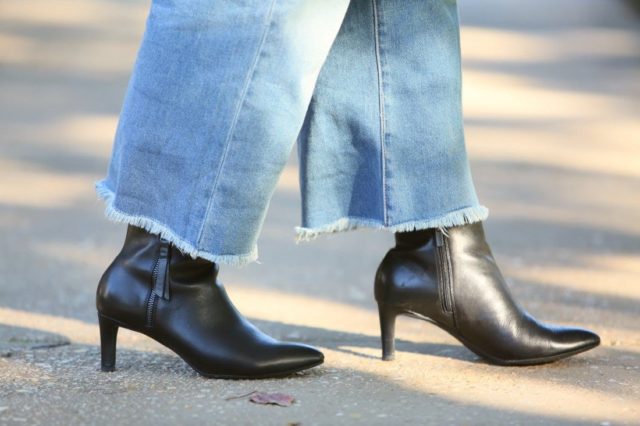 The boots are a new purchase. I have boots with a low block heel and a pair of black patent boots with a very pointy toe. I wanted something in between, with a slim heel that would look great with pants, jeans, and possibly even tights and dresses. I ordered ten different pairs of ankle booties, these were the third pair I tried and after wearing them on the carpet at home I boxed up all the boots, even the ones I hadn't opened and sent them back. Clarks does such a great job of making good looking quality boots that are also comfortable and these are no exception!