This article may contain affiliate links; if you click on a shopping link and make a purchase I may receive a commission. As an Amazon Associate, I earn from qualifying purchases.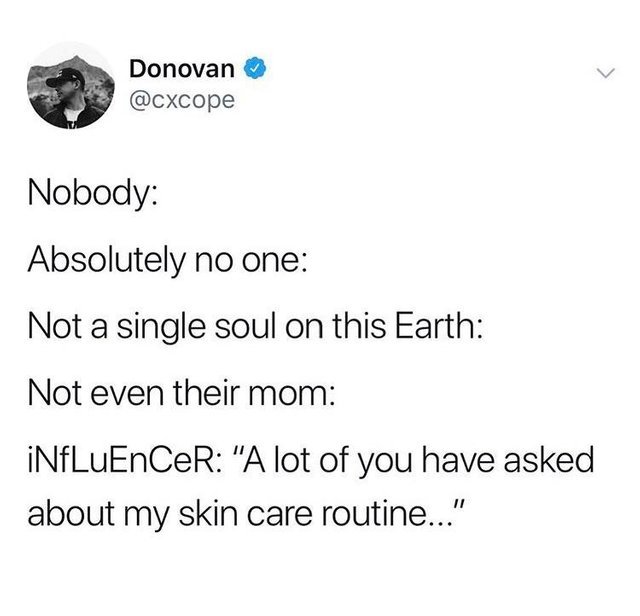 I play with beauty products all the time, it's literally my job. Sometimes this playing introduces me to new amazing products, sometimes it introduces me to breakouts, sensitive skin, and lackluster results. I recently tried a bunch of new products and few were good enough to even mention. It made me appreciate even more my current skincare routine. This is not a post sponsored by any brand. While I do receive free products from time to time, the products mentioned, whether bought or gifted, are ones I truly use and love.
Morning Skincare Routine
Wake up, drink at least 16 ounces of water. I have a 32oz. bottle next to my bed and I force myself to finish it before starting my day.
I then wipe face with Pixi Glow Tonic (gifted by the brand). I use reusable wipes for this. I wipe my face, neck, chest, tops of my hands, and then anything leftover I do under my arms. I've heard it helps kill odor-causing bacteria; it also helps prevent razor bumps.
Then I apply this Vitamin C serum from Kiehl's. My friend Chelsea mentioned in her feature that her dermatologist said applying Vitamin C before a workout is a good idea so I started doing it as well. I've been using this serum pretty regularly over the past few months and I swear it's the reason the sunspot on my cheek is 99% gone.
I don't put on any moisturizer before going to the gym, just this.
When I get home, I shower. Sometimes I wash my face with this aloe cleanser from Skincando (read my review in this post), sometimes I just rinse with water and then wipe down with Pixi Glow Tonic. It depends on how sweaty and greasy I feel.
After my shower, I sometimes reapply the Vitamin C serum, sometimes I don't. I then apply a moisturizer. If I will be in the house all day (the glamorous life of working from home) I put on Colleen Rothschild Sheer Renewal Cream (gifted by the brand). I love the consistency and it keeps me hydrated without getting greasy. If I will be going outside, I use SPF and it's usually Paula's Choice. The Essential Glow (first tube gifted by brand, second was purchased) has a luminizer in it plus SPF 30; it takes some rubbing in but that's normal for sunscreen and it gives a bit of a dewy glowy effect. If I need my makeup to stick around I use Paula's Choice Youth Extending (gifted by the brand) which has SPF 50 and a matte finish that my makeup loves.
Midday Skincare
I keep face mists all over the place – medicine cabinets, on my desk, my nightstand, my purse. I regularly spray my face when it feels sticky from sweat, dry from being outside or sitting in front of a computer all day, when I want a cup of coffee but it's 3pm and I know more caffeine will keep me up all night, and for no reason at all. They don't cause my makeup to run, in fact they sort of revive my face so it looks fresh. And they're great on bare skin too. These same mists can be used post-cleansing as a toner or sprayed on top of your final layer of moisturizer to "set" things or just because they smell and feel good. I'm not listing brands because I don't find one better than another. Get what smells good and doesn't have ingredients that will make your face upset.
In my bag, I keep this setting spray from Supergoop and this powder sunscreen from Tarte so I can do sunscreen updates on the go. I also have a tiny can of Coppertone SPF 50 spray I found in the travel section of Target so I can protect shoulders and such if I get caught outside.
When I go out and get sweaty and come in and don't have enough time to shower and properly wash my face, I often just wipe with Pixi Glow Tonic or Thayer's Rose Witch Hazel and slap on a bit more moisturizer.
I also drink more water than I want. I have a 32oz. bottle next to me the whole workday and I force myself to refill it at least once, consuming at least 64oz during the workday. This is in addition to any water, tea, sparkling flavored water, or other daytime beverages. This by far has made the biggest impact on my skin.
Evening Skincare Routine
When I write posts like this, I get a few people who share what I can do to improve my process, but more I get is people who find my process too complicated or time-consuming. Thing is… your face is what you wear every day for the rest of your life. How it is cared for affects how it feels, how it reacts, how it ages, and how it heals and renews. I've learned that spending extra time and yes, extra money on my skin has made it so I look less tired, have less winter flakiness and raw spots, fewer hormonal breakouts, am less likely to have a flare-up with new products, and can get away with wearing less makeup. For the first time in my adult life, I feel comfortable leaving the house without any cosmetics (except brows, I really do feel naked without filling in my sparse brows). I know a multi-step process is not for everyone. Not everyone has the time, the money, the energy, or the desire. But I believe that we get one body and how we care for it and what we put in and on it makes a major difference in how it performs and our relationship with it. And sometimes a more labor-intensive face cleanser can make other aspects of our life easier.
I learn so much from all of you; I tried Paula's Choice because of reader recommendation and now it's a favorite skincare line. A reader many years ago told me about how she uses almond oil for everything and she turned me into a convert. I encourage you to share your skincare routine or favorite products in the comments. Your favorite may be exactly what I or another reader has been looking for!
Shop the Products Mentioned: