This article may contain affiliate links; if you click on a shopping link and make a purchase I may receive a commission. As an Amazon Associate, I earn from qualifying purchases.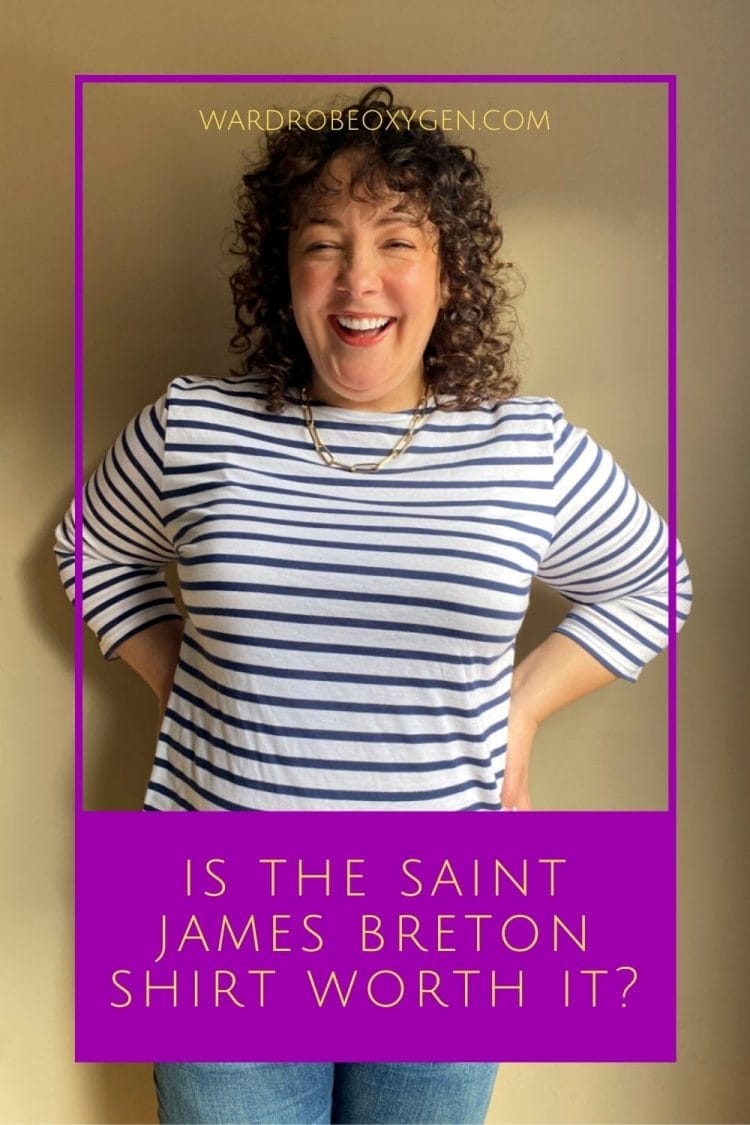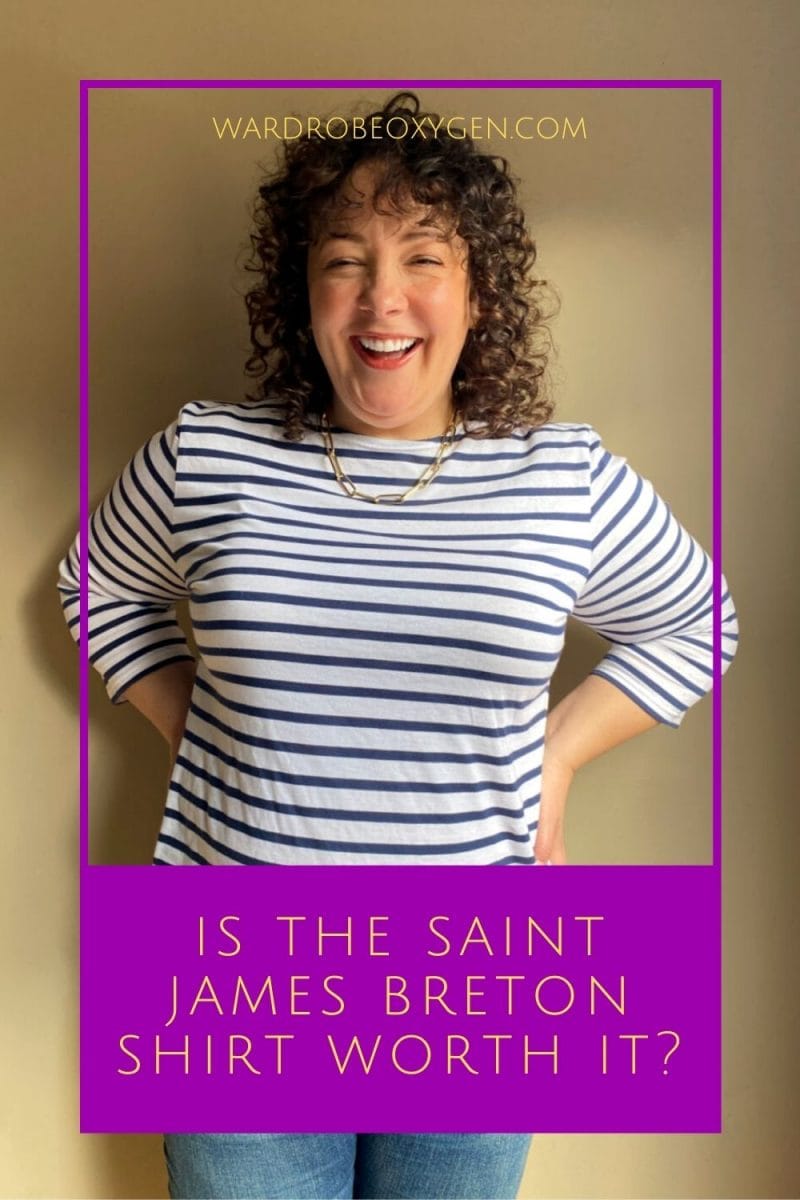 I love a Breton striped shirt, it's a classic and really pulls a wardrobe together. Go through my capsule wardrobes and you'll see almost every single one includes a Breton. Stripes are a neutral and add interest that a solid cannot. They can dress up or down, work for multiple seasons and multiple occasions. I always have at least two Bretons in my wardrobe, but had never tried the iconic Saint James Breton.
That is until now. Now that I have owned two shirts from Saint James, laundered them, and seen how they have held up. Is the Saint James Breton worth it? How does it compare to other Breton shirts? Below I share my review.
The History of Saint James Breton Shirts
As early as 1067, the village of Saint-James on the Mont Saint-Michel bay in France has bred sheep that provide the ideal strain of wool for knitting sweaters, hats and nautical gear. In 1850 the village of Saint-James became a brand, providing dyed and weaved wool to dry goods and hosiery shops.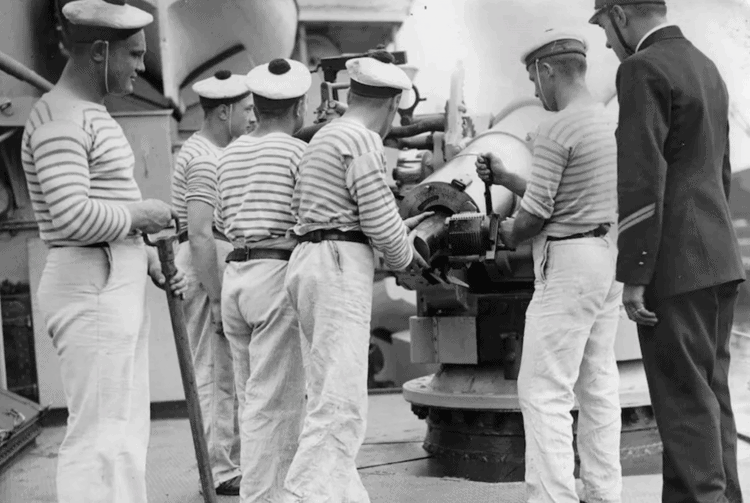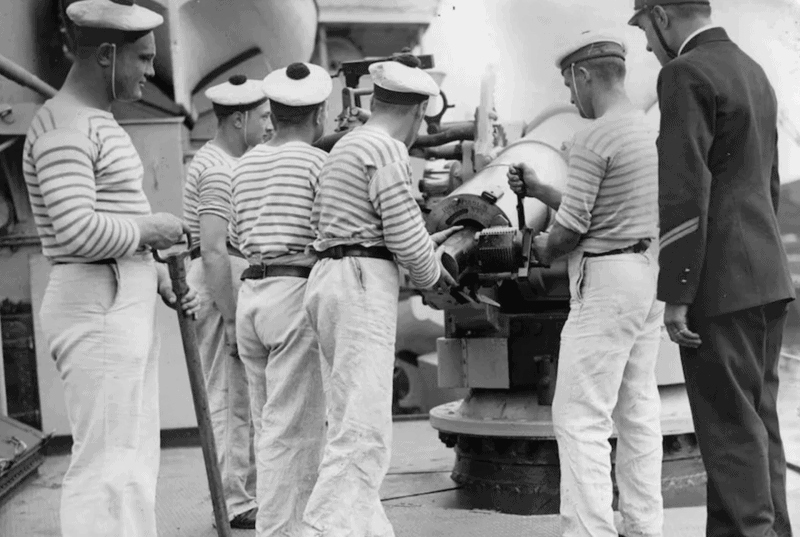 In 1858, the striped Breton shirt became the official uniform of the French Navy. The original Breton shirt design featured 21 stripes, one for each of Napoleon Bonaparte's victories. The stripes also made it easier to spot wayward sailors who had fallen overboard. Saint James still provides the French Navy with their sweaters.
In 1950, Saint James changed their focus to making sweaters and cardigans, among which the "Vrai Chandail Marin Breton", knitted with pure wool. In the 1960s, the French national paid vacation increased one week per year, and seaside holidays, and with it, seaside-inspired fashion, gained in popularity. Saint James became THE brand for those looking for classic nautical knitwear.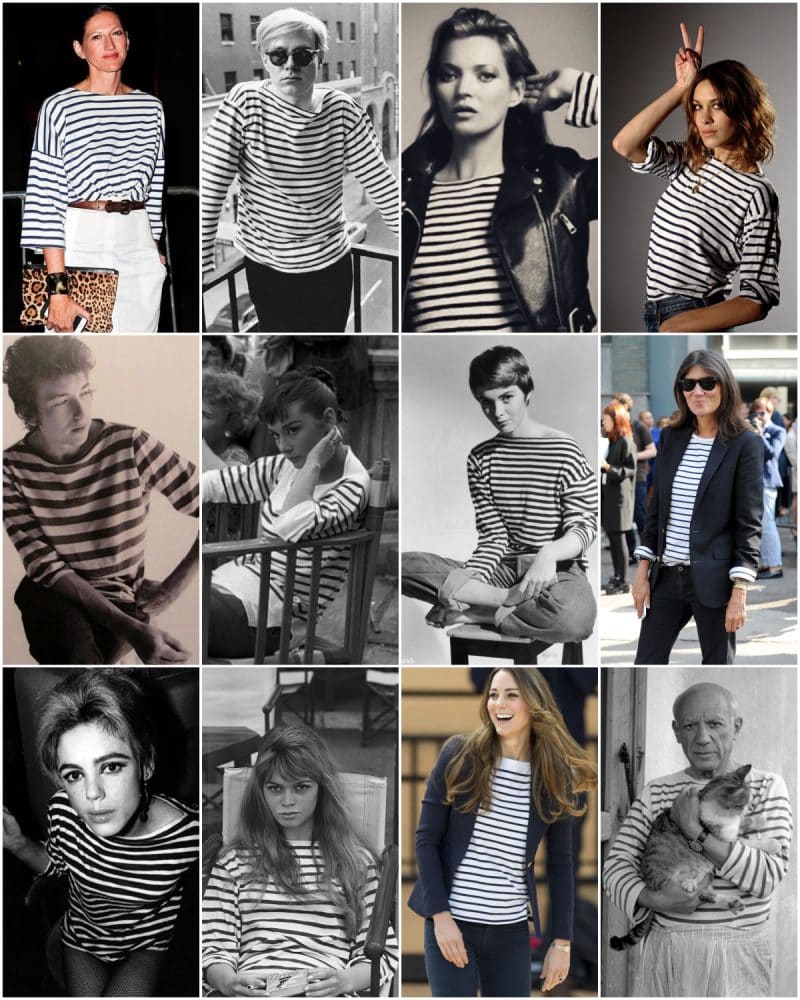 In the 1980s Saint James expanded across the globe, starting with Tokyo and eventually reaching all major cities. Saint James products are officially included in diplomatic gifts given by the French government to foreign ambassadors.
Is Saint James an Ethical Company?
Since the 1970s, Saint James has looked for ways to create their quality goods with low waste, and keeping the majority their manufacturing in-house. The items they have made outside of Normandy are crafted in factories known to excel in such products and they are kept to strict standards for not contracting out work and treating their employees with the same care and respect as the ones in the Normandy factory.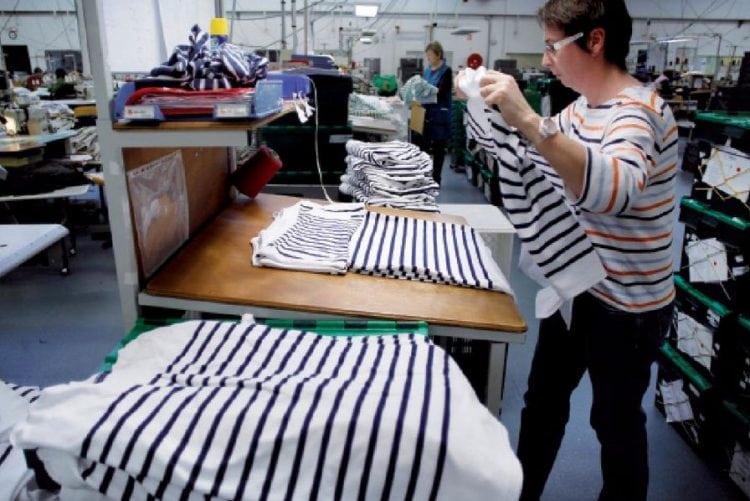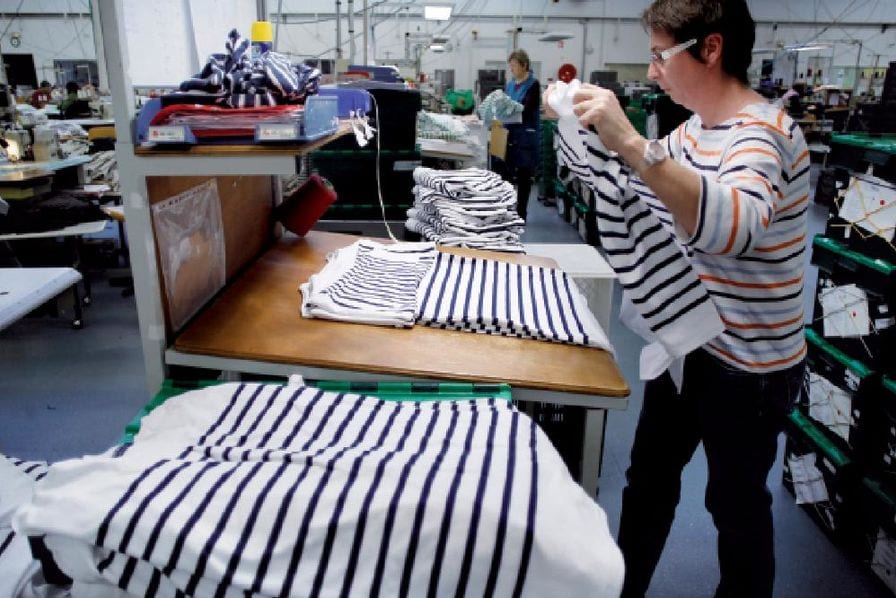 For those wanting to know more about the ethics of Saint James, the site Ecocult has a fantastic piece where they visited the Saint James factory and share a lot of history and current manufacturing practices of the company.
Is Saint James Size-Inclusive?
Saint James offers their women's and unisex-sized pieces up to XXL which is equal to a US women's size 20. Men's items are available up to 4XL.


Saint James has four fits for their merchandise which in my experience, determines what size you may need. For example, I am usually a size 14 for tops. I have this unisex top from Saint James in XL and find it very relaxed in fit; if I could do it over I would have sized down. However, I have this top in size 14 and it fits perfectly for a trim, tailored look.
My Size for Reference
For reference, I am 5'3″ tall and usually wear a size 14 on top, 14 petite for jackets, blazers, and pants. I usually choose regular, not petite, for tops due to the fullness of my chest, shoulders, and upper arms. I am in my mid-40s, have a 36 F-cup chest, and up until the 'demic was weight lifting five days a week.
Saint James MINQUIERS Review
A year ago, desiring some cheer in my at-home wardrobe, I bought the PRIDE version of the Saint James MINQUIERS MODERNE Authentic Breton Stripe Shirt. Offering the same classic style, but with the stripes in rainbow colors, the MINQUIERS PRIDE shirt is made with seven colors in the Saint James factory in Normandy. $15 of each of the MINQUIERS PRIDE shirts sold is donated to the Born This Way Foundation.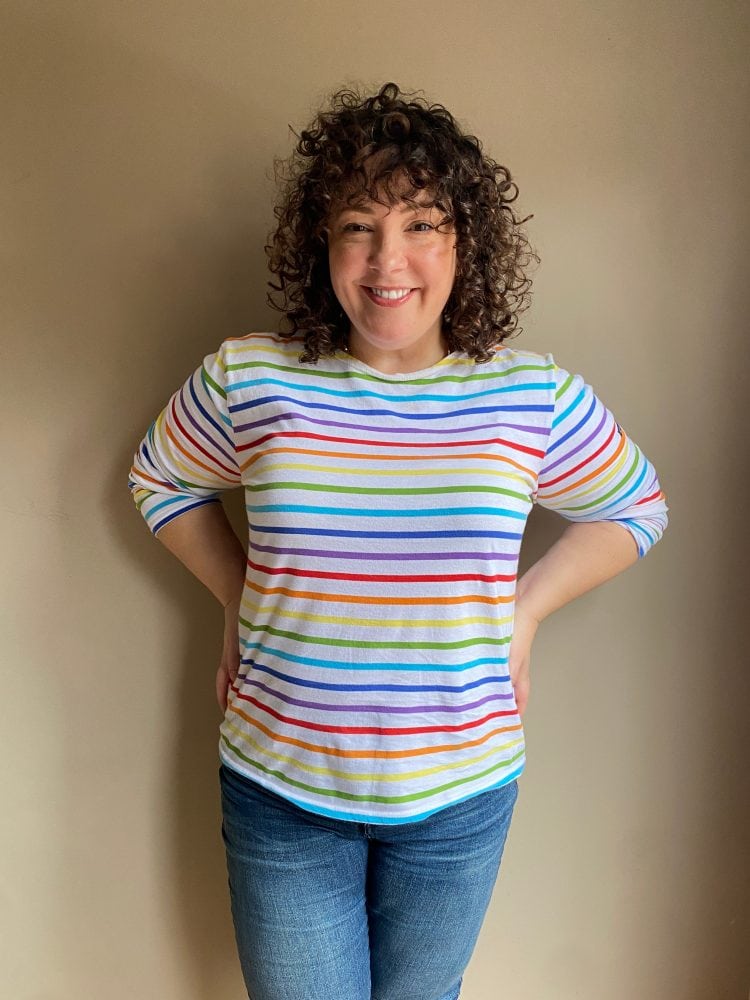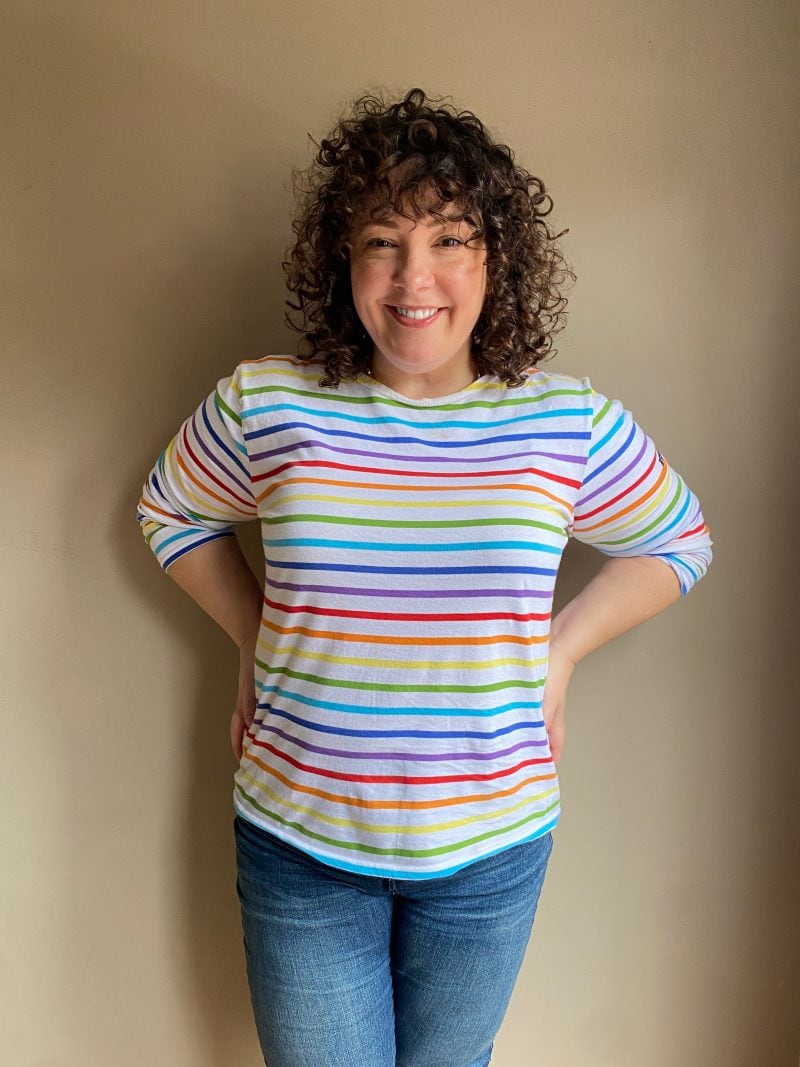 The Saint James site says a unisex XL is equal to a woman's size 14. As this is my standard size for apparel, I bought an XL. As I mentioned above, I wish I sized down.
The colors are just as bright and beautiful in person, the white crisp. The knit isn't especially thick, but tightly woven, soft, and durable. The instructions say to not put this shirt in the dryer, but because I wanted it to shrink, I tried washing it on hot and drying it on hot. This shirt didn't shrink an inch, it didn't cause it to fade, pill, or get misshapen.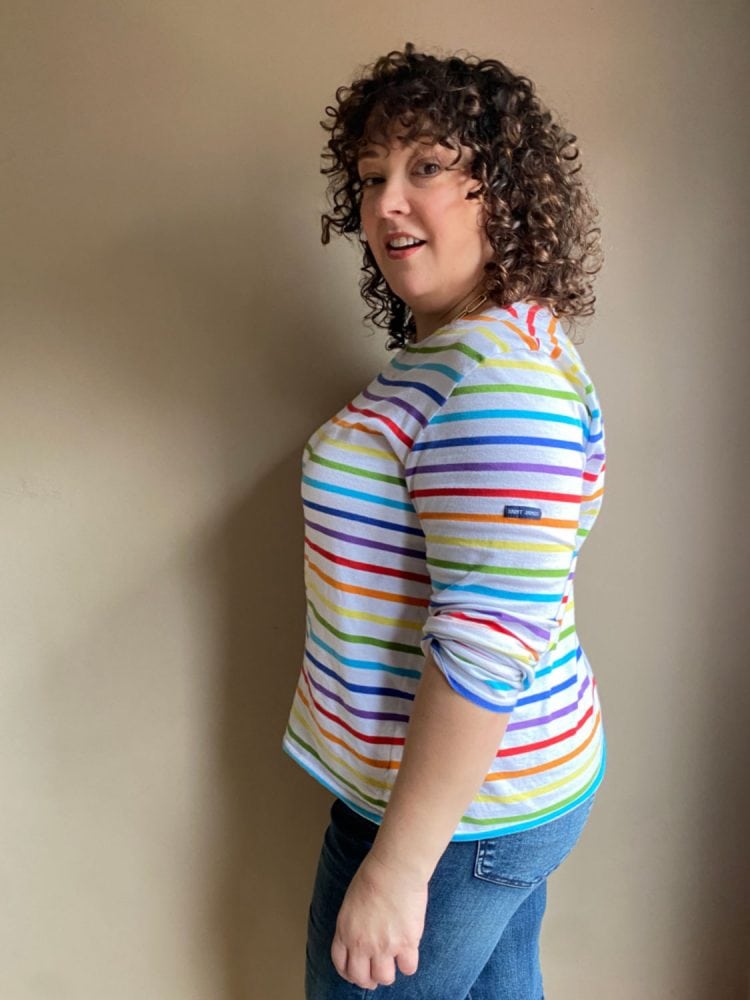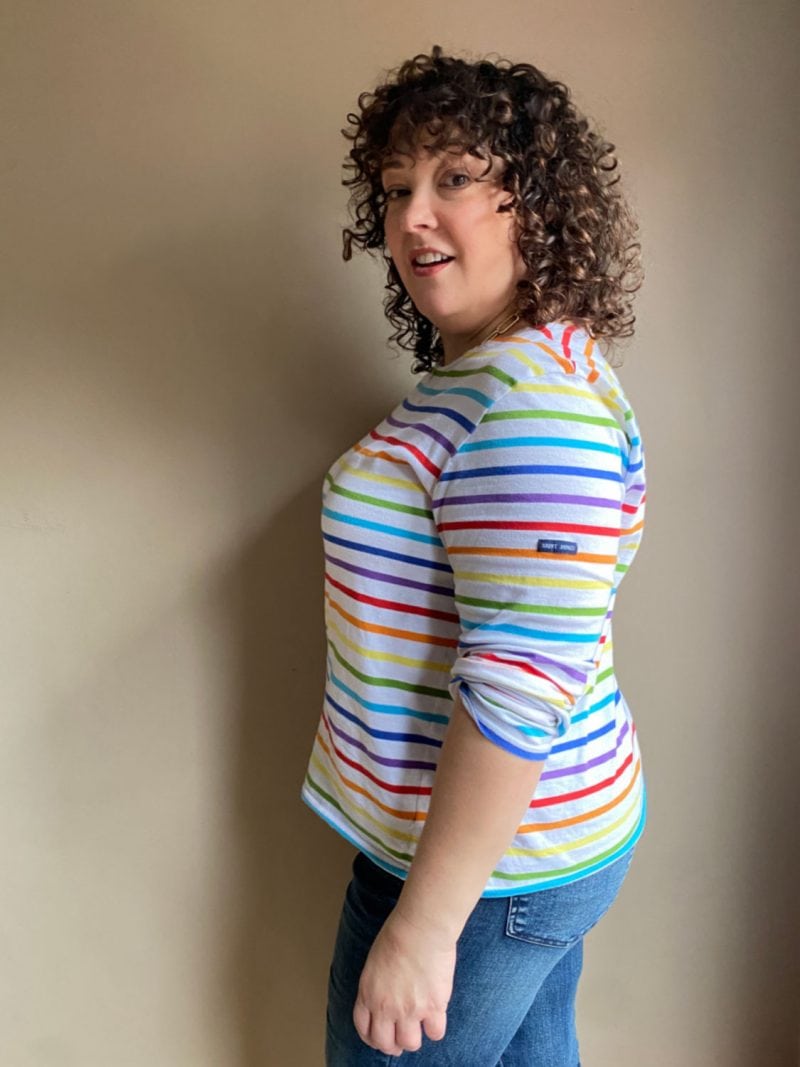 I have since washed and machine dried this shirt dozens of times. I'll be honest, I haven't been precious with this shirt. It has been washed with towels, with activewear, with kitchen rags. It has been forgotten in the washer and had to be re-washed to get out the mildew, it has been left to crease in the dryer, it has been thrown over the side of the deck to dry after hosing down the dog and part of myself, worn over swimsuits at the beach, and been through a lot.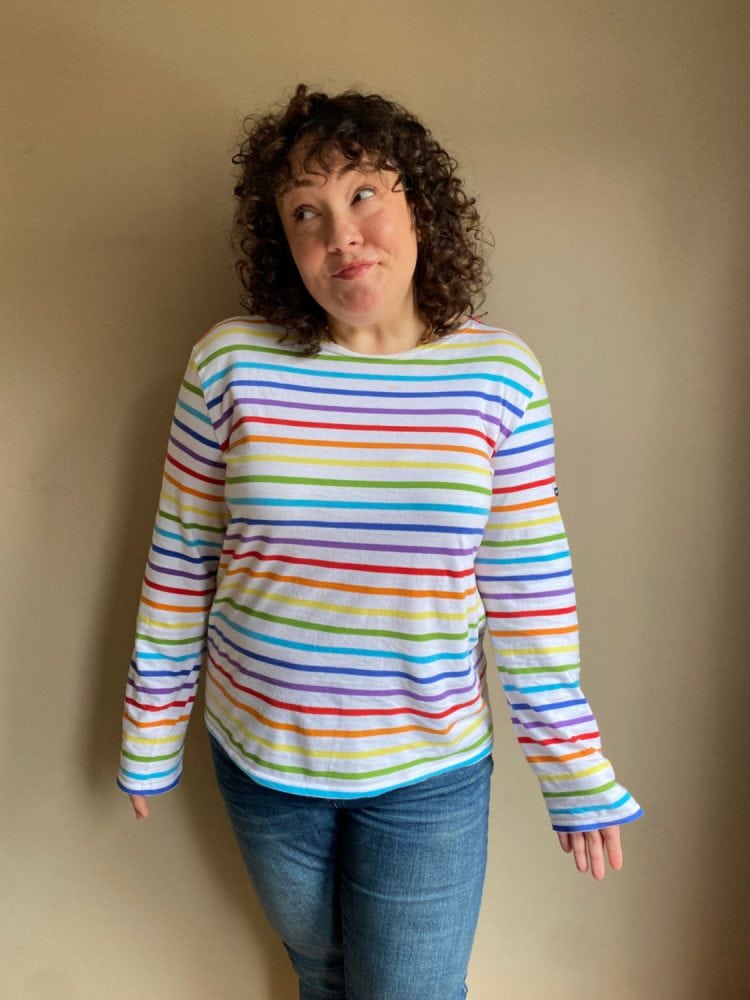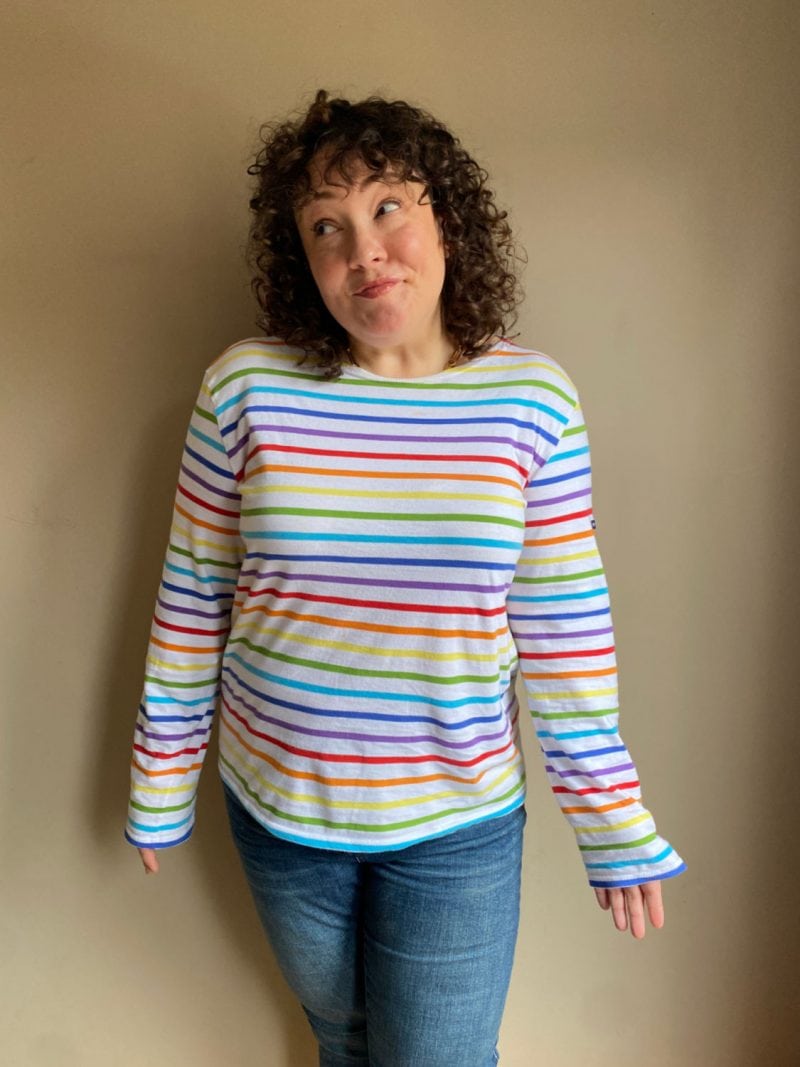 I think if I had gotten the Large I would have been kinder to it as it would have been a more polished fit and something I would wear as part of a nicer ensemble. Instead, it became a favorite throw on and go shirt. When the world opens, even though I have abused it, I will take it to my tailor to shorten the sleeves to bracelet length as I think it will make it even more enjoyable to wear.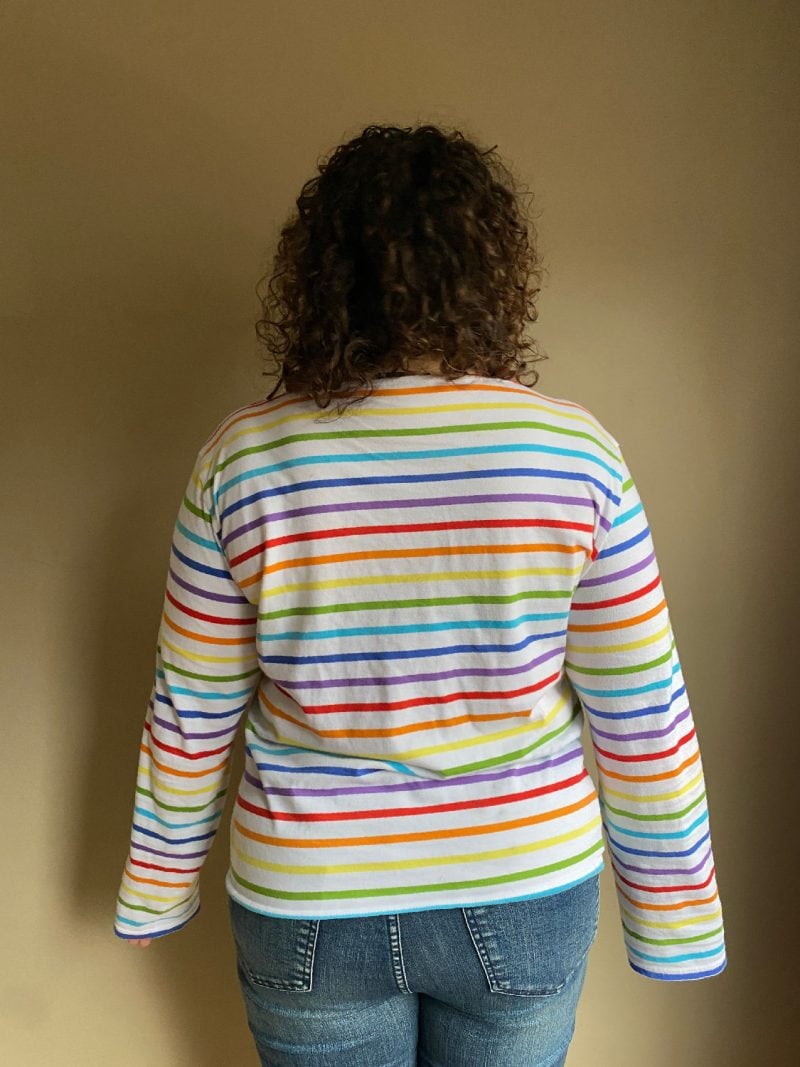 I have owned t-shirt weight Bretons from J. Crew, Talbots, Armorlux, L.L. Bean, Lands' End, Halogen, ALLSAINTS, Boden, and more and none of them would have been able to withstand the abuse I have given this Saint James Breton and still be something I'd wear and not cut up and turn into cleaning rags.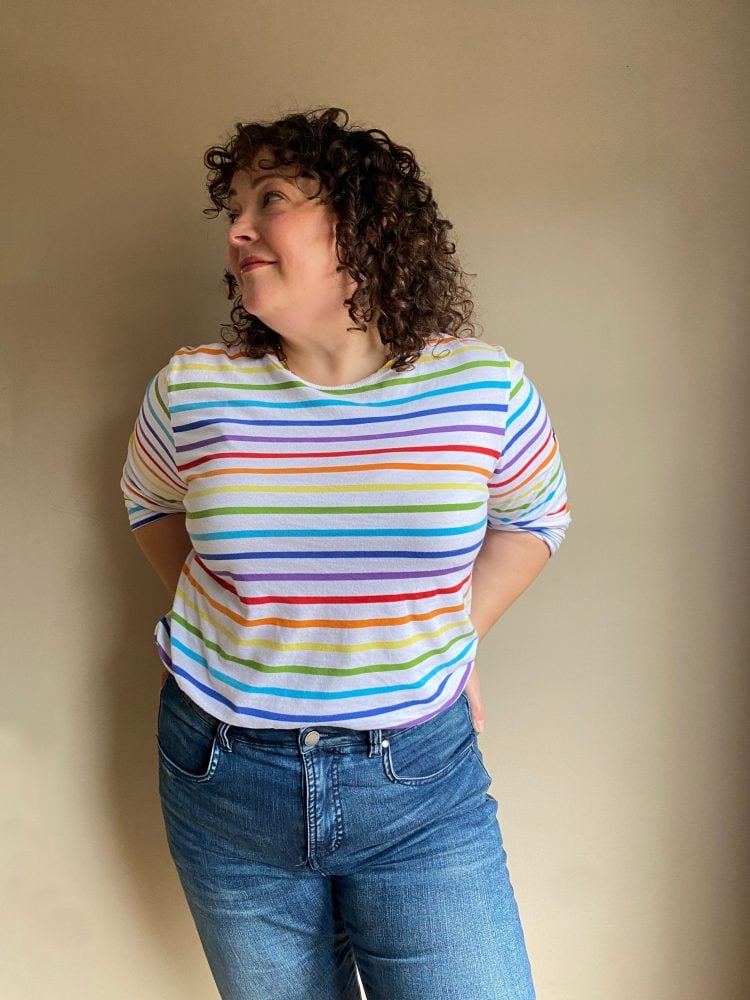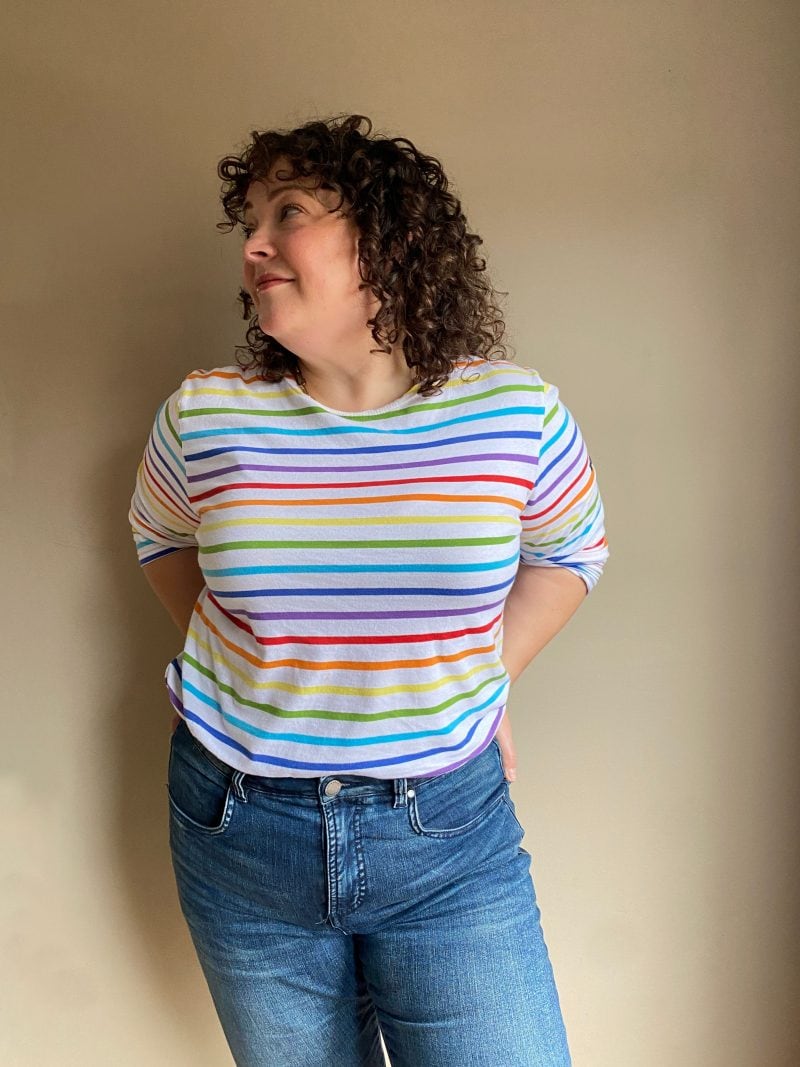 I don't recommend such abuse to any shirt you plan on wearing beyond dog washing and beach bumming, my situation is extreme but it does prove this simple striped knit shirt is high quality. It isn't as crisp as it was when new, but still nice enough condition for casual wear outside the home. You'll get the most mileage by following the washing instructions.
Saint James GALATHEE Review
I think the best Christmas gift is one you wouldn't buy yourself. While I wear Breton striped shirts on the regular, I rarely invest in a high-priced one, knowing how much they are worn. I buy on sale, I buy low price, and know at the end of the season they will end up in the rag bin. But after experiencing the quality of the Saint James MINQUIERS I added the GALATHEE to my Christmas list and was excited to find it under the tree.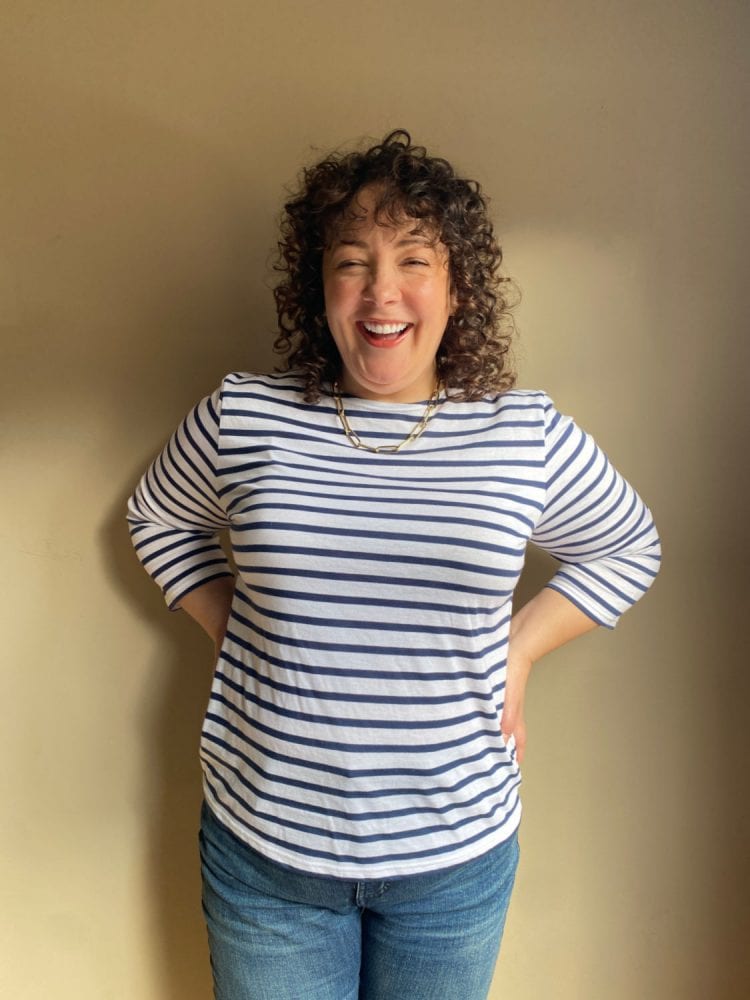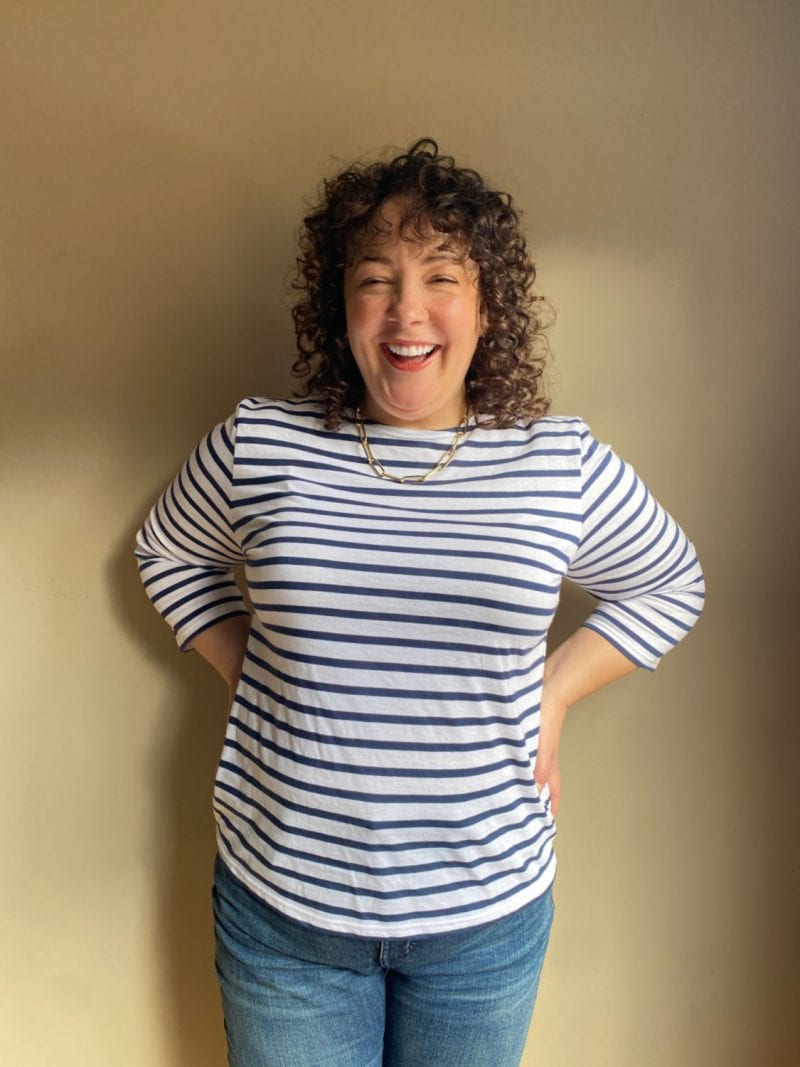 I received a size 14, and the fit of the GALATHEE is completely different from the MINQUIERS. Going back to the four fits of Saint James shirts, this shirt is clearly the cut on the far left of the graphic. There is no way I could rock a smaller size; that being said this is the perfect size for me, even with my full bust and shoulders.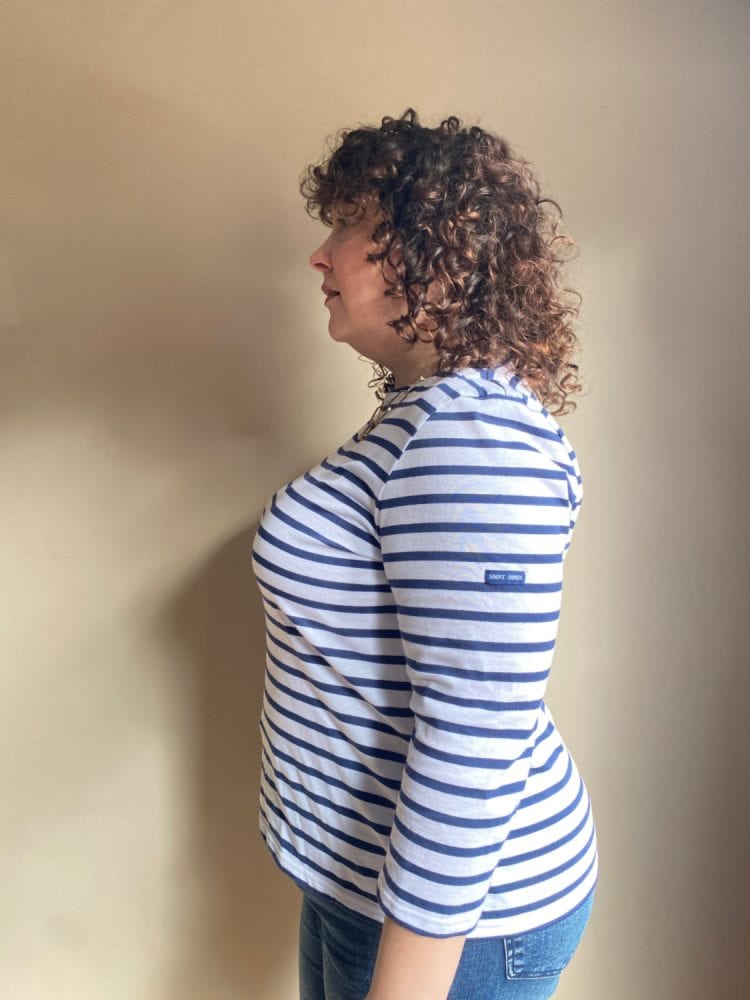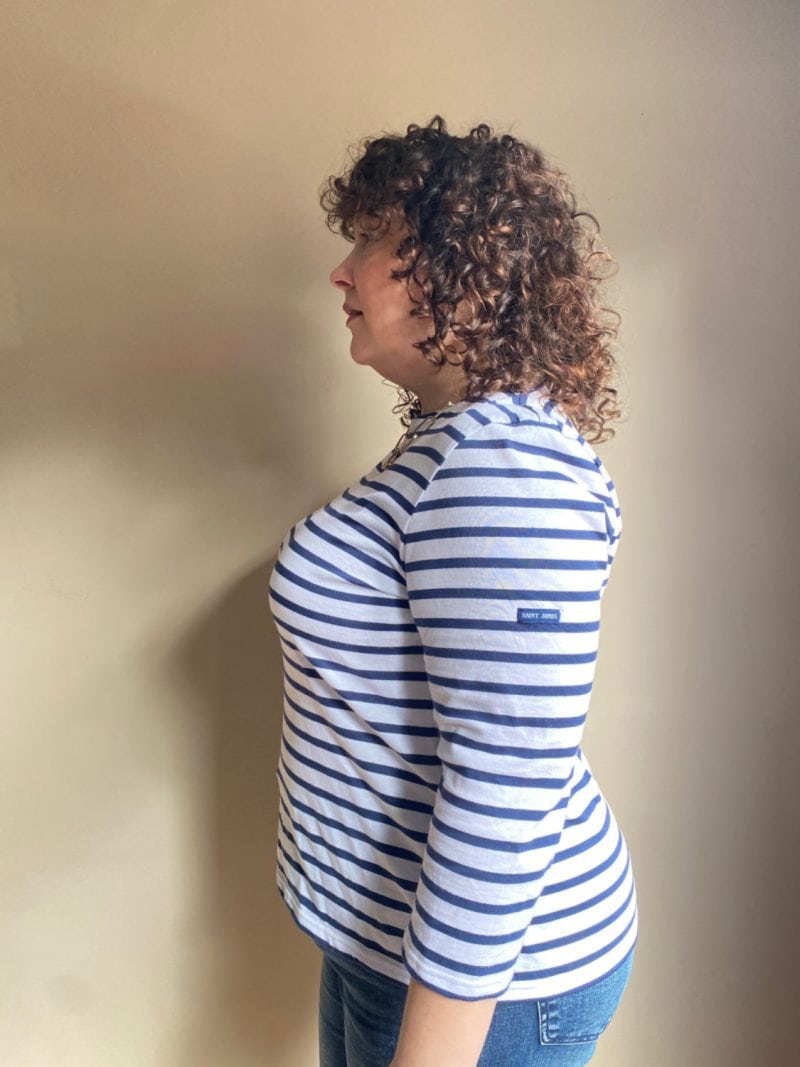 This is a more tailored fit than my go-to J. Crew striped boatneck. While I love that J. Crew shirt, it is a boxy/square fit that reads more casual. While I have worn the J. Crew Breton under blazers, it's still a more casual effect.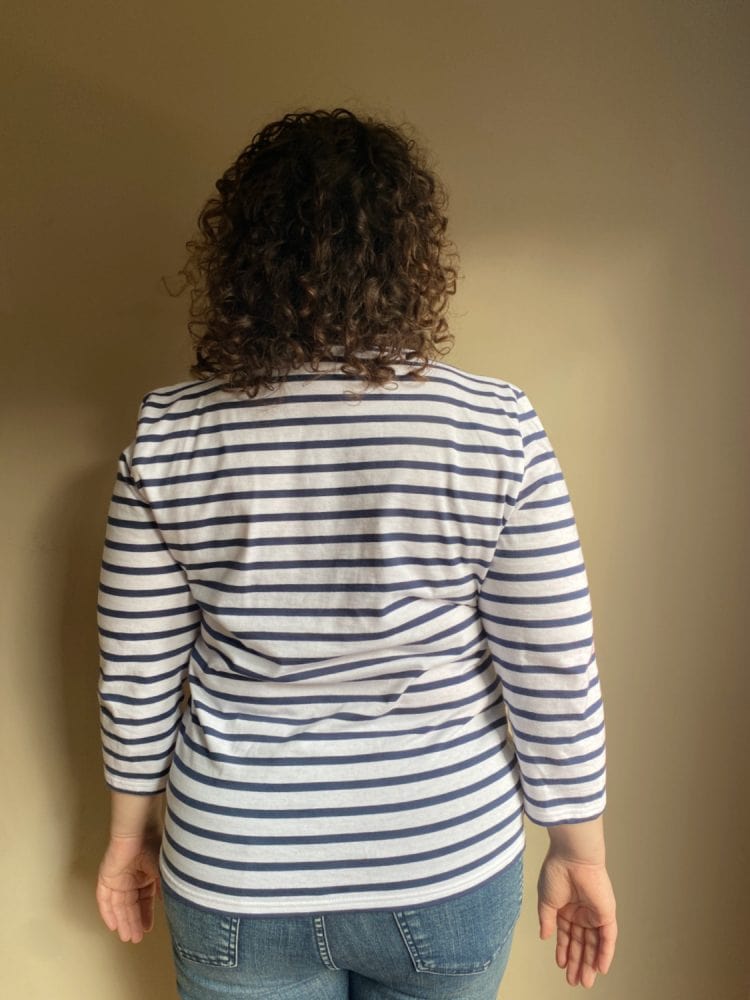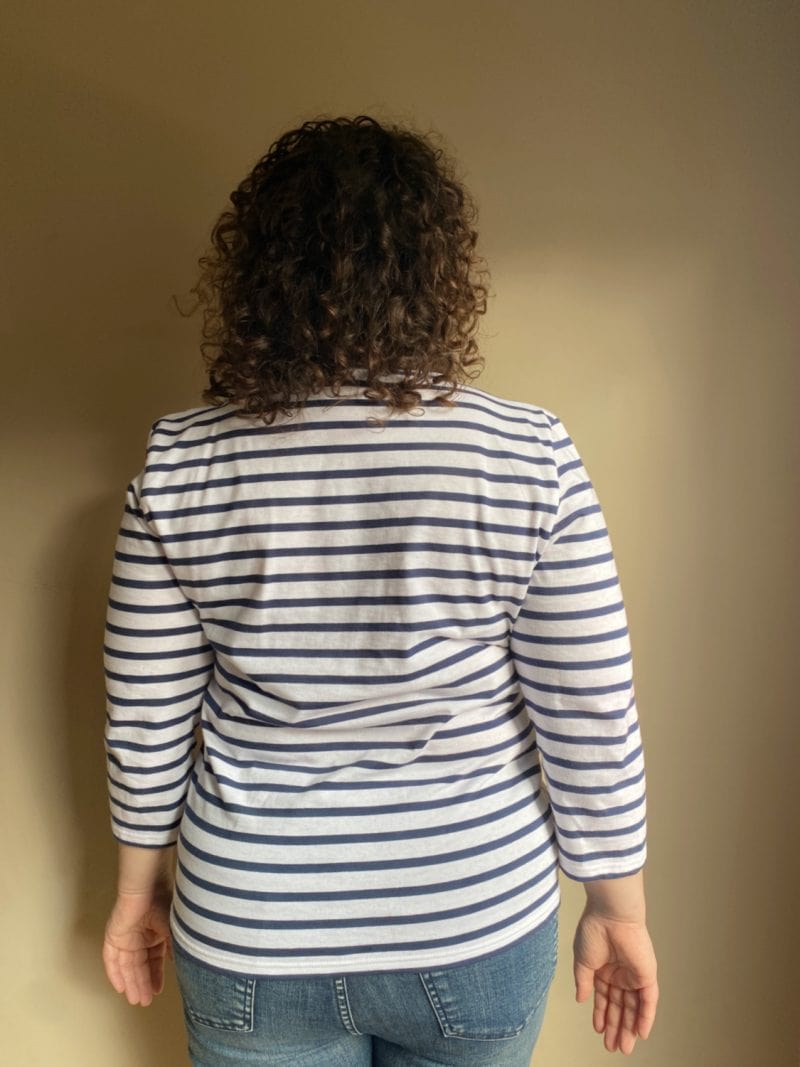 The Saint James GALATHEE is the kind of shirt that you could wear under a blazer to work. It could be styled with some tweed trousers or a pencil skirt and silk scarf for the office and more polished and professional situations. That being said, it's still super cute with joggers and jeans.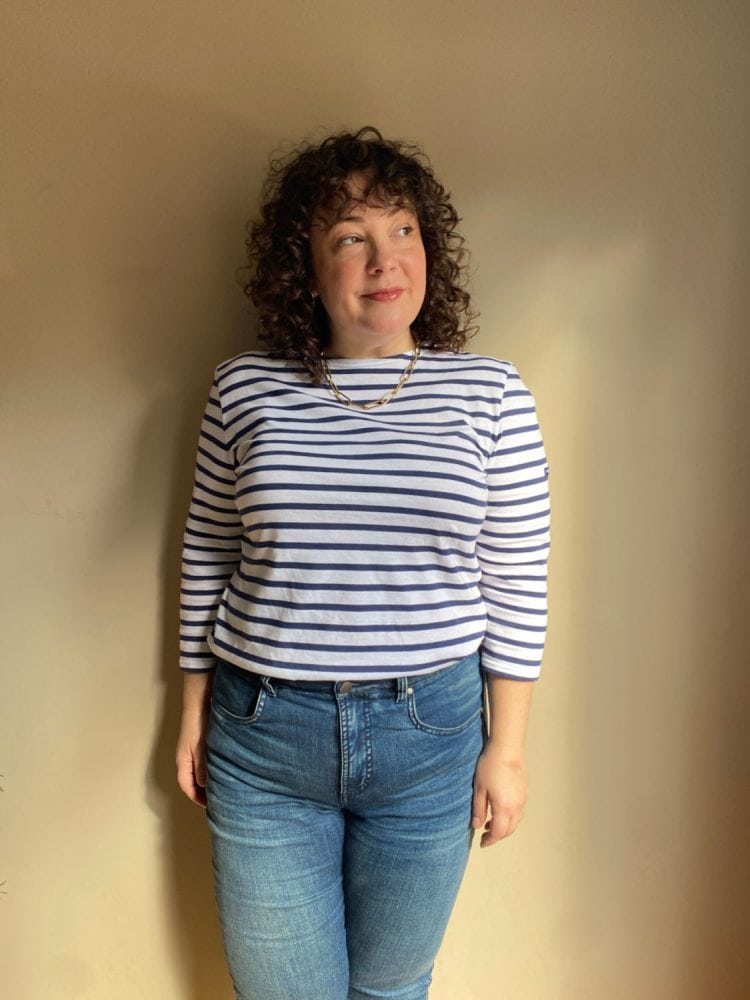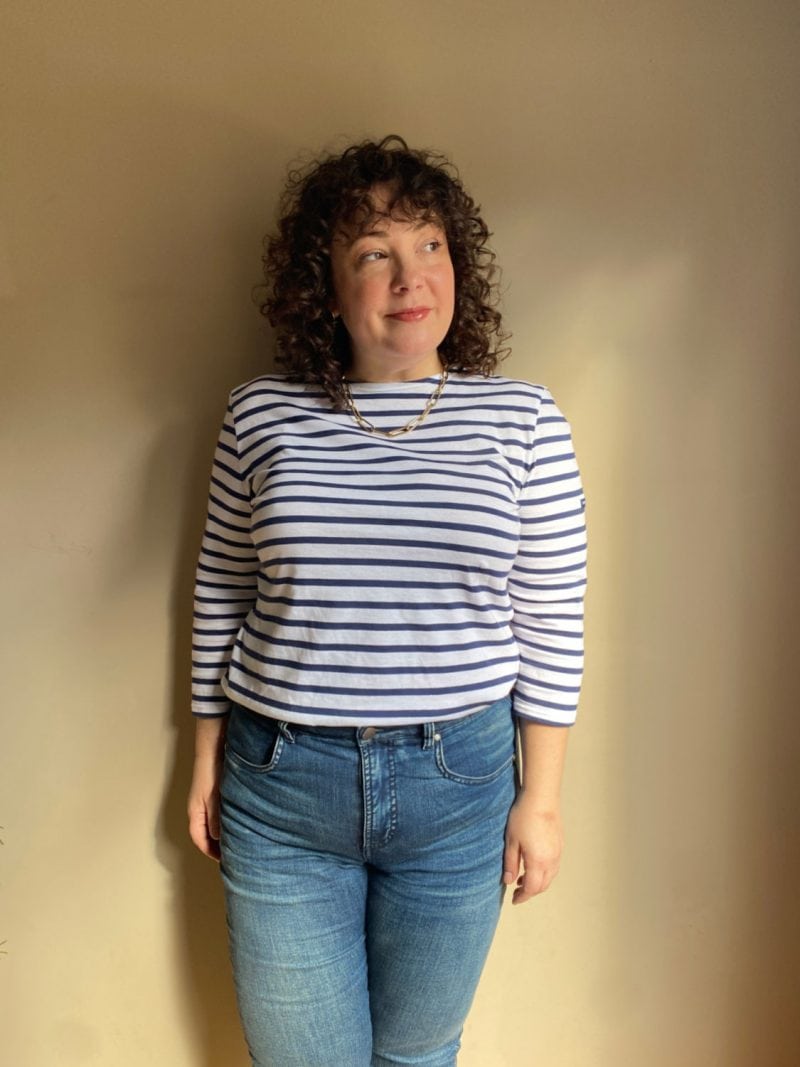 I have washed the GALATHEE four times in the machine and line dried and it still looks and fits like new. It is the same weight and weave of the MINQUIERS, made in the same Normandy factory, and I can only assume that with a bit more care than I have given to my rainbow Breton, it will provide way more seasons of style than my cheaper striped shirts
What About [Enter Other Brand Here]?
Each time I mention my love for Breton shirts, I receive comments about brands I have not tried that are excellent. And I believe you. But as someone who has been plus size and is right on the cusp of standard and plus sizing, I cannot support a brand that does not at least cater to the average sized American woman.
I once had an Armorlux Breton that was quite lovely, though I found it ran small and narrow and not catering to a bust, full arms, or even slightly broad shoulders. A.P.C. may be great but their XL is equivalent to a US size 8/10. Petit Bateau is another classic French brand that makes Breton shirts but isn't size-inclusive.
In general, French brands run smaller and more narrow than US and even UK brands. Doesn't make them bad, but makes them impossible for me and many of you to comfortably wear.
As for brands I have tried, the two other t-shirt weight Breton knit tops that I have really been impressed with are Boden and Lands' End. Lands' End no longer makes the shirt I loved, and Boden is great but I find them too snug along my bust (or else too wide in the shoulders) and the sleeves and torso too long for my 5'3″ self.
If you desire a heavyweight Breton, I have found great ones at L.L. Bean (currently sold out in classic colors and not available beyond size XL) and Talbots (which has different colors each season and are available in misses, petite, plus, and plus petite), both which have survived multiple seasons and multiple trips through the dryer.
So, is the Saint James Breton Worth It?
I don't believe that price equals quality, and have found high quality at big box discount retailers and crap from higher-end designers. But factoring in the manufacturing process with the results I've found from their shirts even when they've gone through a beating, I do think the Saint James Breton is worth it.