This article may contain affiliate links; if you click on a shopping link and make a purchase I may receive a commission. As an Amazon Associate, I earn from qualifying purchases.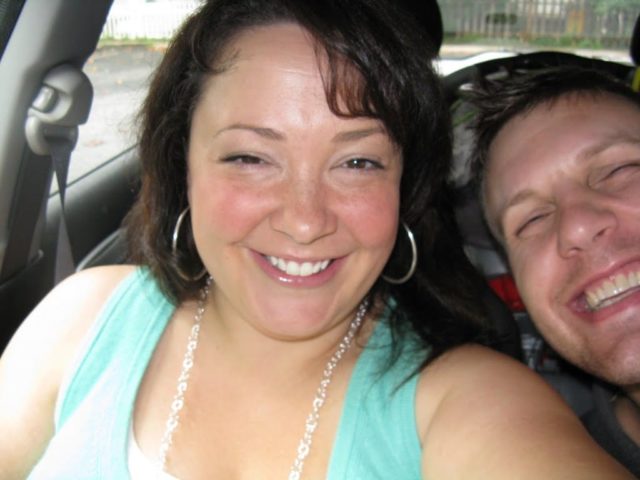 Friday I had the day off. As you can see by the picture, my husband was pretty happy about it! This is a super casual outfit – we started the day by having breakfast with my mom (and Emerson of course!). We then ran a couple errands but spent the rest of the day together really low-key at home.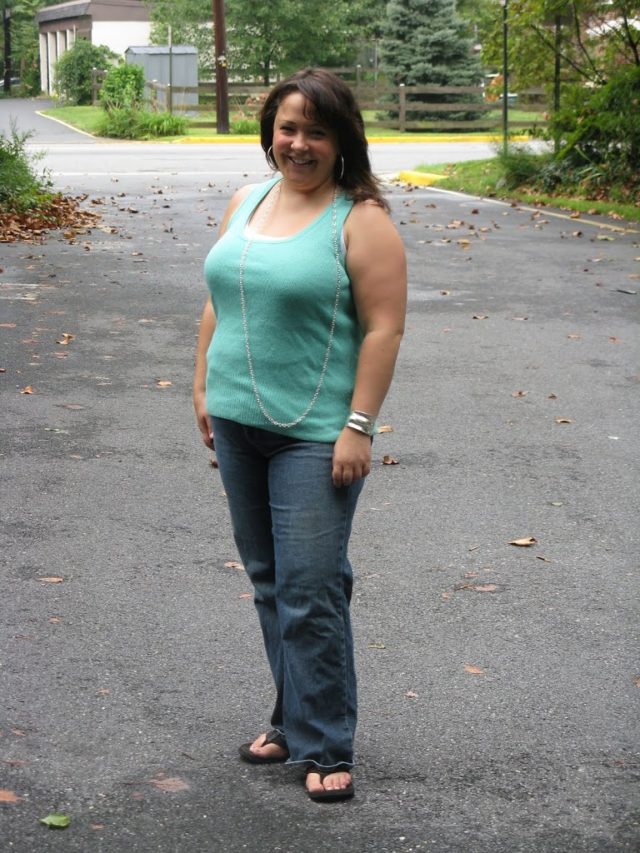 I am wearing an all-Gap outfit here. A white ribbed tank from this summer, a seafoam green cashmere tank that I bought on the clearance rack at Gap a couple years ago, and my Gap Essential jeans. Silver chain from Ralph Lauren, Reef "Sandy" flip flops.
Hair is next day, just brushed and done. Makeup is pretty basic – Cargo Matte BeachBlush in Tenerife, some Cover Girl LashBlast mascara in Rich Black, Stila Lip Glaze in Fruit Cake.
It was a much-needed brak to have the day off. Life has been so hectic, I can't remember what day it is, and if something I remember is part of a dream, a book I read on the train or reality! Luckily this coming weekend is a five-day one for me. It also is the weekend of my dear friend's wedding and I am looking forward to it! 🙂
Please forgive any spelling errors – Blogger did an upgrade and no longer seems to have a Spellcheck function (UGH). Also the photo upload feature is different so layouts will be a bit different as I play around and see what works for this blog!