This article may contain affiliate links; if you click on a shopping link and make a purchase I may receive a commission. As an Amazon Associate, I earn from qualifying purchases.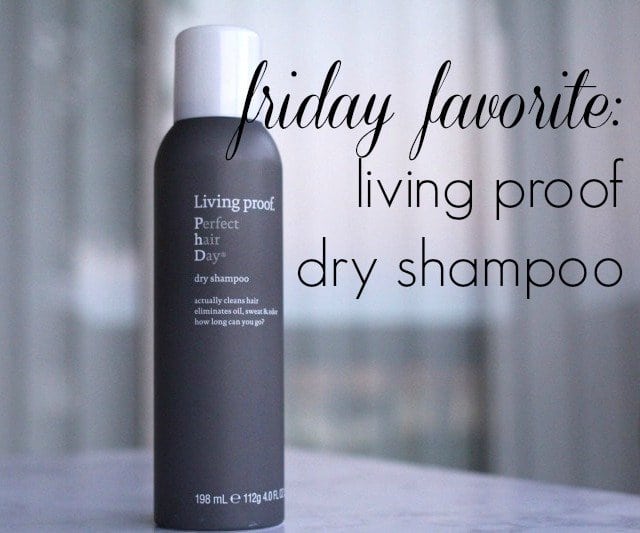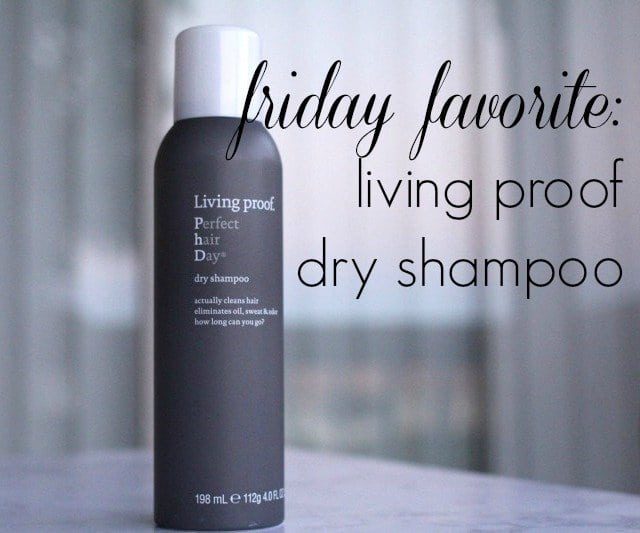 I've written about dry shampoos before. I've said I found my holy grail, but it was because I figured it was as good as it gets. But honestly, I hardly ever use it. I'll use spray wax, I'll shower, I'll do anything to not deal with the weird sticky, tacky, dull, overly scented, ashy hair that comes from using dry shampoos.
I've used Living Proof shampoo and conditioner before and love it. I'd use it every day if it didn't cost an arm and a leg. Karl also loves it, so much it's a go-to birthday and Christmas present for him and he gets as excited to open it as he does a pack of brand new Smartwool socks (dude loves new socks) or a band tee shirt. I kept hearing Living Proof's dry shampoo was amazing. And likely it was, but it's just a pricey as their shampoo and conditioner and I've already tried all the Allure's best of, highest rated, award winning dry shampoos and all of them have left me desiring a shower.
I received an Amazon gift card from my boss and decided to use it on Living Proof's Perfect Hair Day dry shampoo. If it wasn't anything special, I knew I could return it and get something else.
Well, good for my hair but bad for my wallet, it is something special.
Unlike other dry shampoos, it has hardly any scent. If I shake it properly and keep it a nice distance from my head it doesn't get ashy, and it doesn't make my hair feel gummy. You shake, spray a good 8" from your head, let it sit for 30 minutes, then rake your fingers through your hair to distribute. It adds some body but what it really does is make your hair look and feel clean. Not dry, not flat, not sticky, not heavy, just clean.
When I do my hair curly, Day 2 is when the magic happens. I revive my curls by misting with a spray bottle of water with a generous dollop of conditioner mixed in. Day 3, things start going awry and I've learned I just need to wash it again. My hair is fine, so dry shampoo would usually make the roots so heavy I'd lose my curl and the bottom would end up looking dry and frizzy. However with Living Proof Day 3 can look super cute in a messy beachy sort of way.
When I do my hair straight or wavy, Day 2 is rough. While my hair won't be greasy, it will be limp and too soft and fine to hold any shape and my hair forces itself to part in the middle and droop on the sides of my face. With Living Proof's dry shampoo, I can look just washed and fluffy on Day 2 and even Day 3. Not only that, I can run my fingers through my hair and it feels like just washed hair.
I hate styling products. I like my hair to feel like hair. Dry shampoo always feels like there's something on my hair and this does not.
Cons: it's pricey, and it's not like it's a product where a little goes a long way and you'll have one can for a year. Nope, you use as much as with any other dry shampoo. If you spray too close you will get ashy, though it rubs in better than other brands. If you use it more than two days in a row, your hair will feel gummy and heavy and like other dry shampoos.
It's hard to spend over $20 on dry shampoo but it is radically different and has made me stop hating on dry shampoo. If you are a fan of other dry shampoos, I say don't waste your money. But if you're like me and dry shampoos feel grody or look odd on your hair but you wish you could shampoo less often to keep your style/color/fine curls, you may wish to dry this.
Living Proof's Perfect Hair Day Dry Shampoo can be found at Ulta, Sephora, and I've found the cheapest price on Amazon.