This article may contain affiliate links; if you click on a shopping link and make a purchase I may receive a commission. As an Amazon Associate, I earn from qualifying purchases.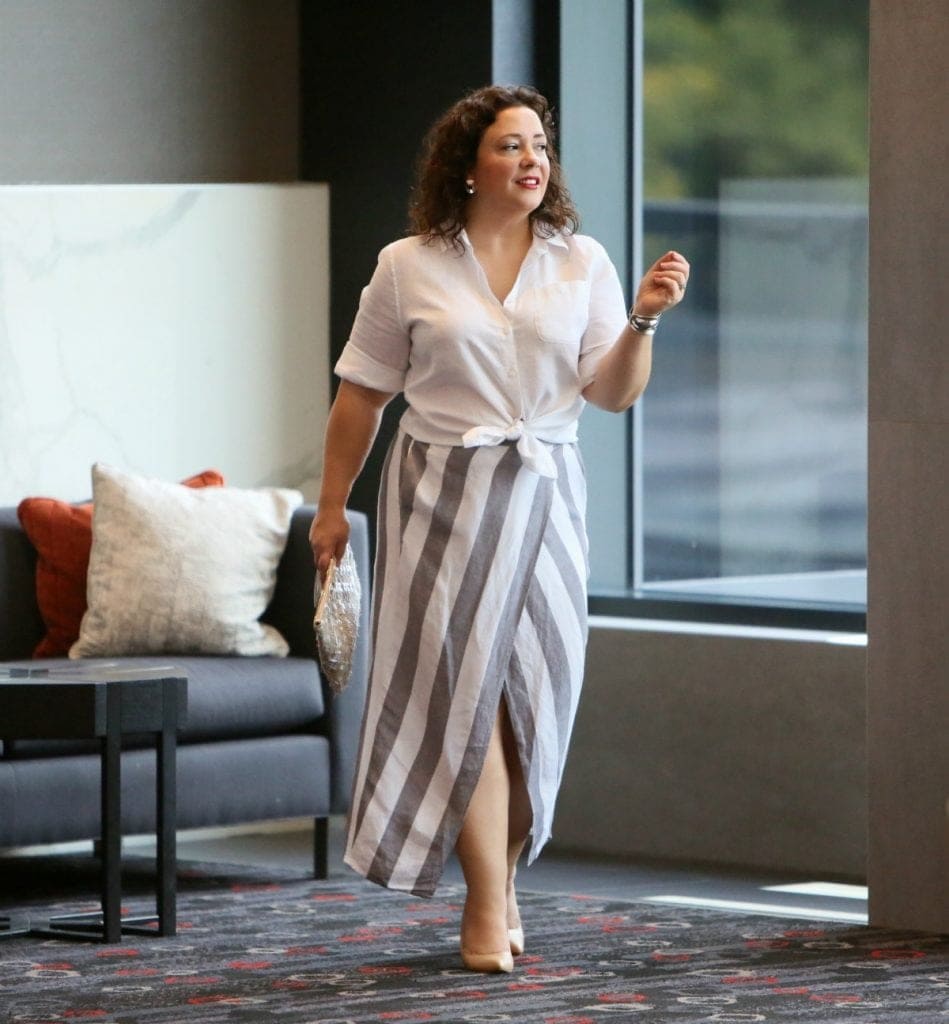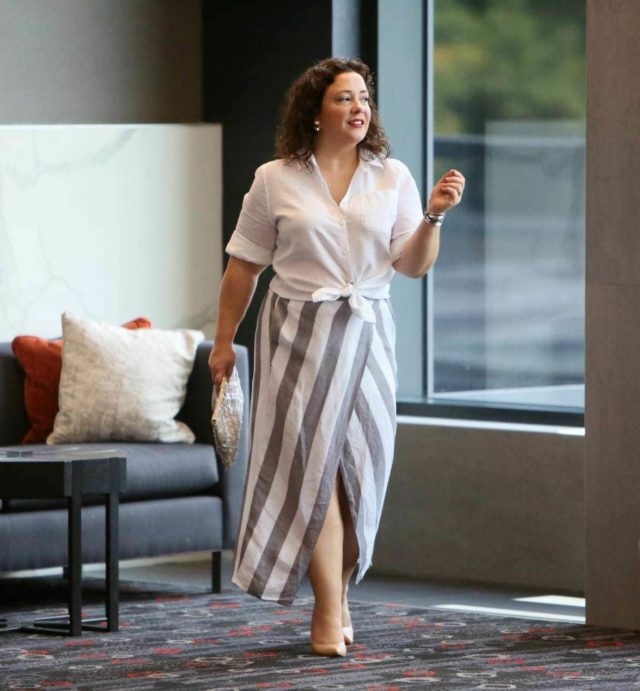 Summer is the season when you need to relax a bit. Accept the wrinkles, the sweat, the rumpled result of a day in the heat. It's a lot easier to bear when you're wearing breathable clothing, and clothing that is socially acceptable to be wrinkled. Hello linen, but this linen look has a bit of assistance built in to keep it looking like a crumpled paper bag.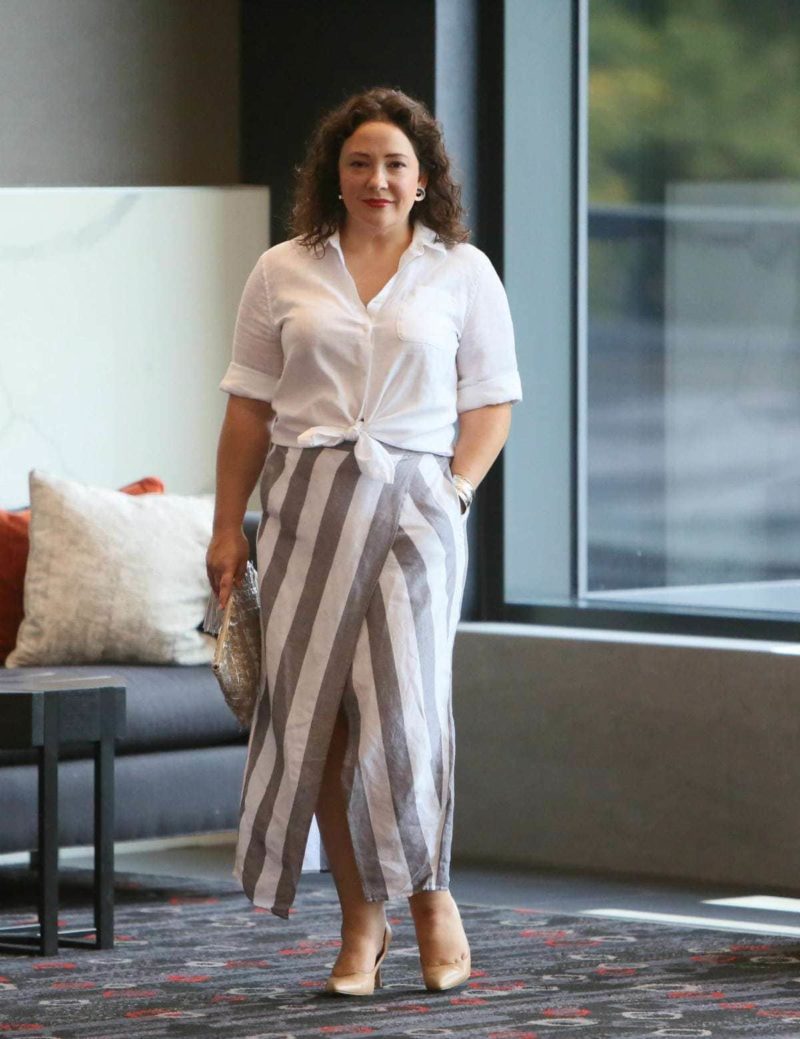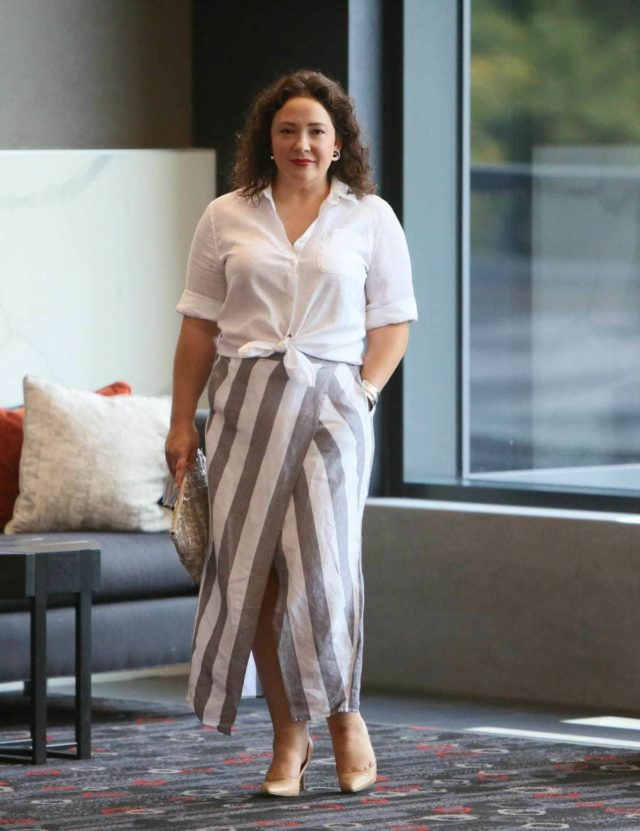 Linen Shirt: No-Iron Linen Shirt c/o Chico's (Size 2) | Linen Skirt: Madewell (L and on sale; plus size alternative, similar concept skirt) | Shoes: Nine West | Bag: Monserat De Lucca (old; similar concept from same brand) | Earrings: Jenny Bird | Bracelet: Had forever (budget-friendly option)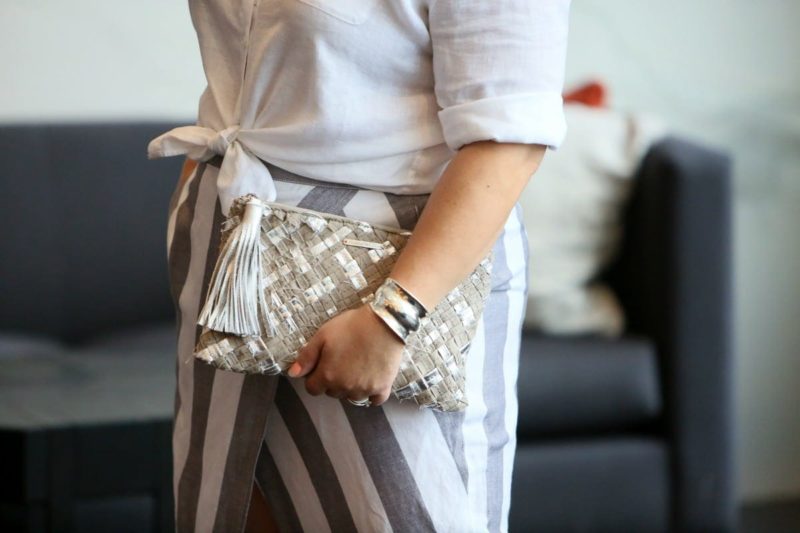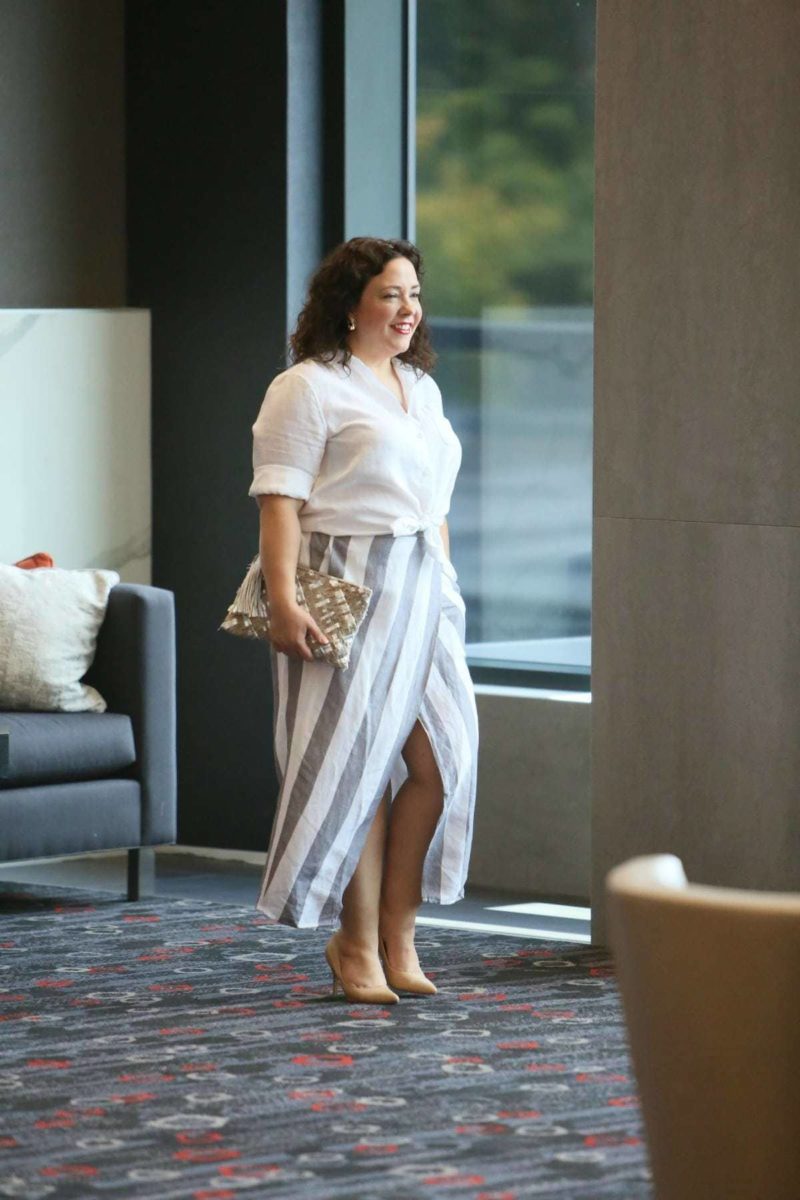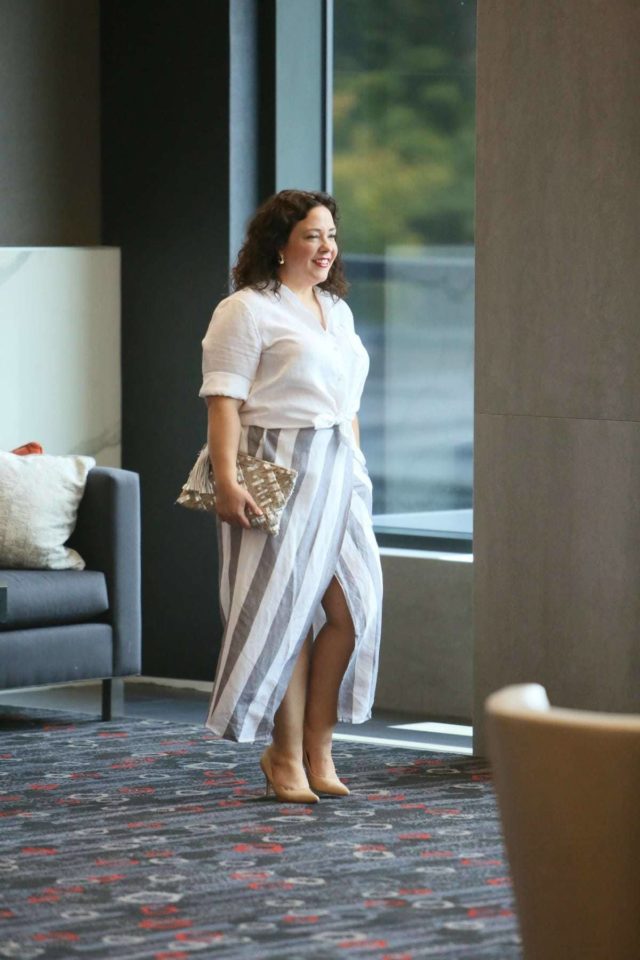 You've seen this shirt before in this blog post, and if you know me in real life you know I wear it quite often. Like regular linen, it has softened with each wash, but has remained relatively wrinkle-free. These photos were taken after about four hours of wearing this shirt, running around town, driving to errands, all in the Maryland summer heat and humidity. One look at my hair and you can tell what kind of weather we had that day!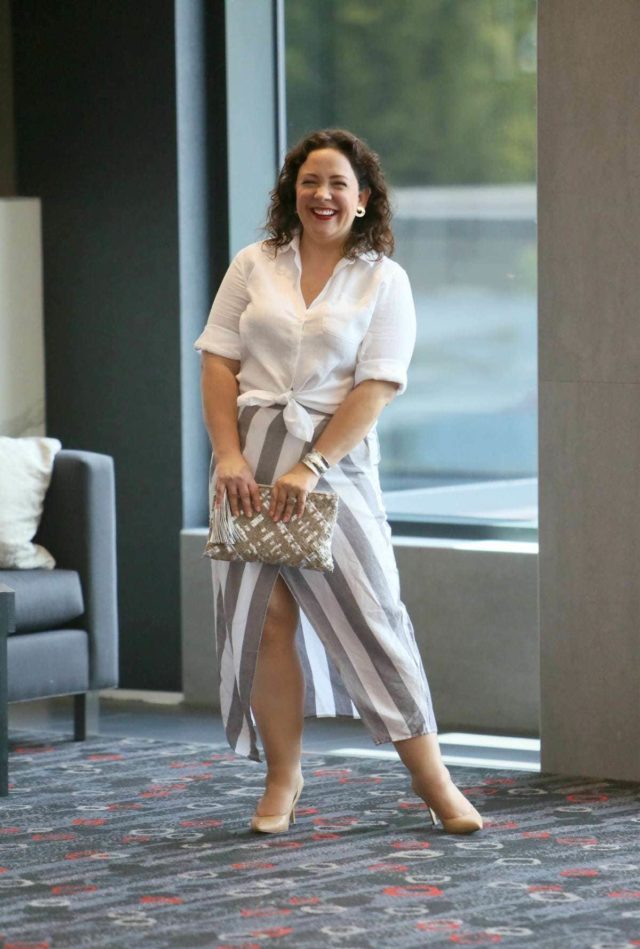 I bought this Madewell linen skirt a while ago from Nordstrom; it's sold out there now but I linked to it on the Madewell site. I bought it thinking it would look cute with a t-shirt and sneakers. I don't like it with that combo. The skirt is a higher slit than I expected, and the pockets kind of bow out a bit. I wore it this day… and I am not sure how often it will be worn again. It's not what I was really looking for to wear on casual run around days. Below I've made a gallery of the kind of skirts that I do think are good for casual summer days, paired with a tank or tee and sandals or sneaks.