I bought a knit biker jacket from Gap last fall; when I saw they had a similar version for kids, I just had to get one!
She wanted to wear her helmet – but only without the foam interior…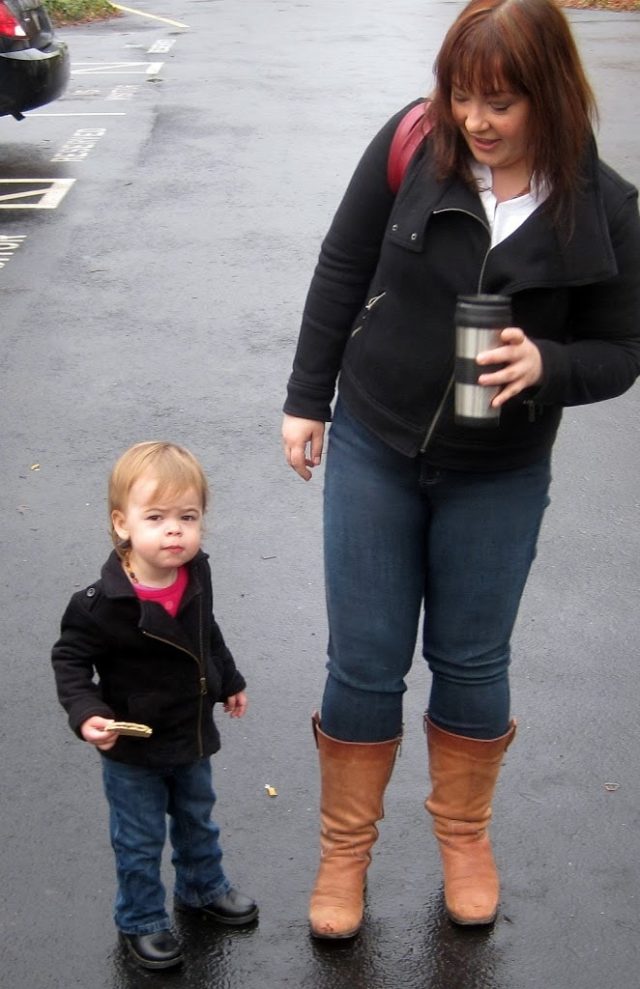 Not sure whether she should trust Daddy with Mommy's camera…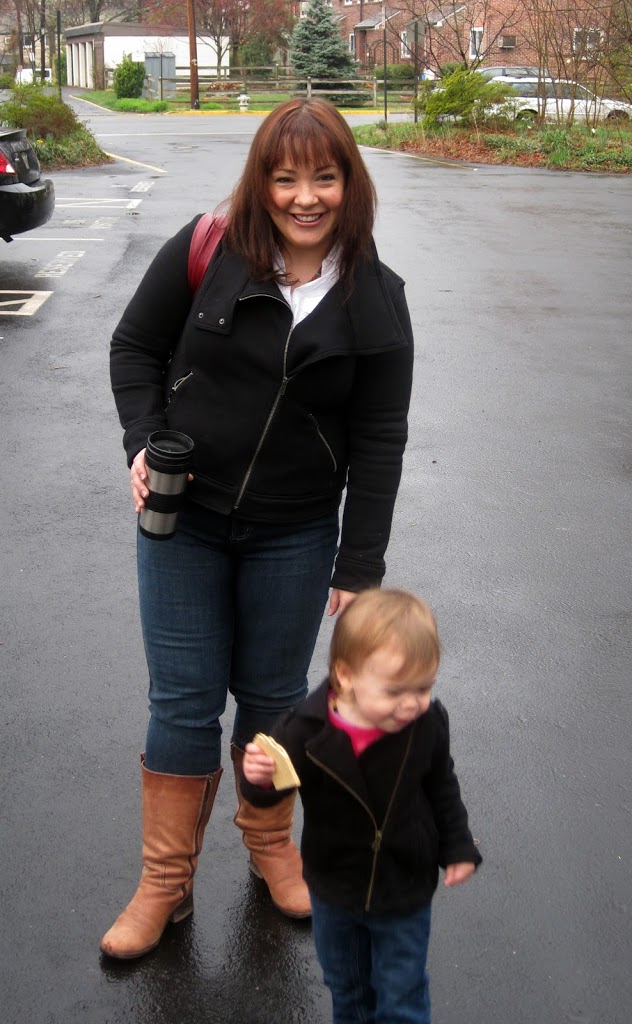 At this age, you have to be quick with the trigger or you miss your shot!
Hope you all have a great weekend!
Follow Me | Twitter | Facebook