This article may contain affiliate links; if you click on a shopping link and make a purchase I may receive a commission. As an Amazon Associate, I earn from qualifying purchases.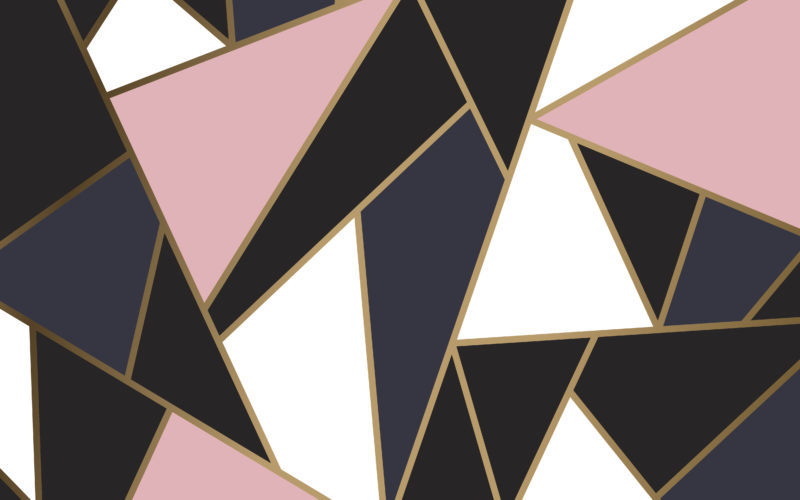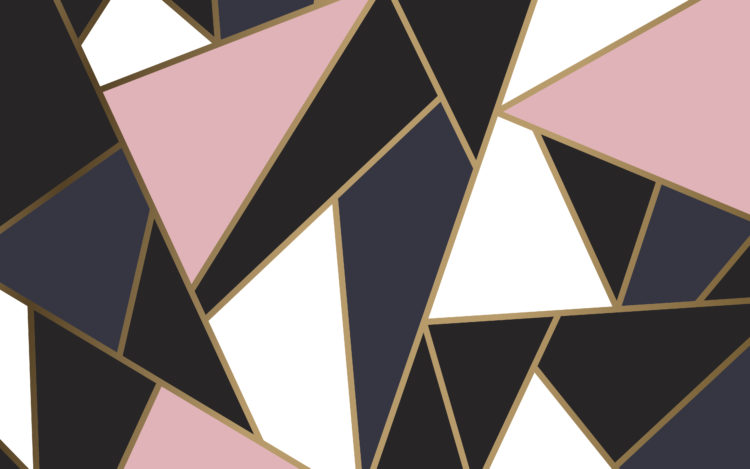 Tamara reached out on Instagram and let me know that the #amazonnightgown dress I featured earlier this week was a direct copy of a 2016 dress made by the Australian brand Spell. She was right, and it is something I learned about an hour after the post went live when I saw a photo of Miley Cyrus wearing the dress in a different color combination. I went down a bit of a rabbit hole from feeling guilty about promoting not just China fast fashion, but one that is a blatant copy of a designer piece and found that the Spell dress is an exact replica of Indian gauze dresses that were quite popular in the '70s, though the cheap copy I bought exactly imitated the prints from Spell.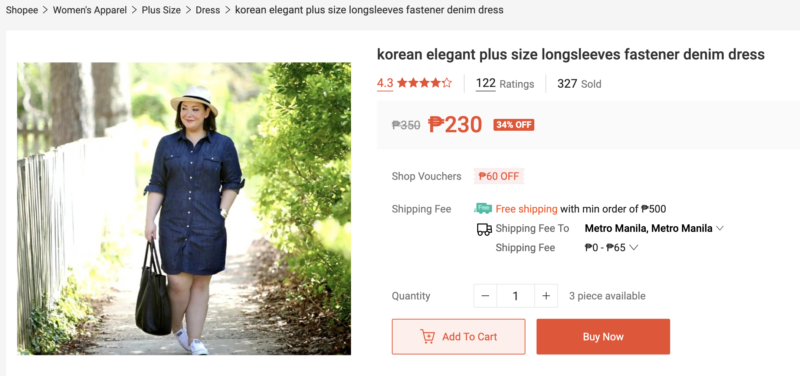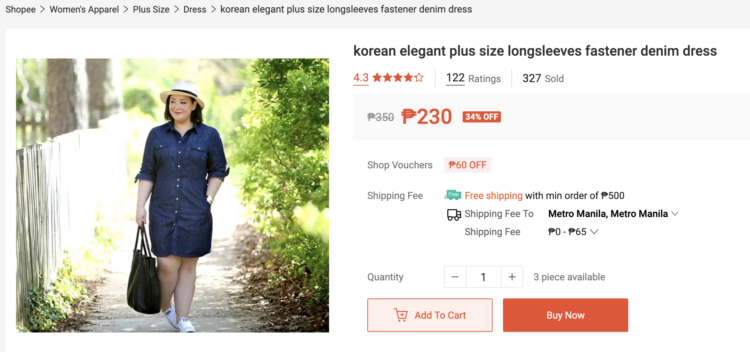 I've seen blatant fast fashion copies, heck I've had pictures from my blog of me in clothing from brands stolen and used on fast fashion sites to promote their fakes. I love following the fashion watchdog Instagram account Diet Prada for this very reason, yet I somehow let all this knowledge fly out the window when I ordered this dress. But fakes of designer clothing isn't limited to these Made in China fast fashion brands on Amazon and popping up on websites with Rose and We in the name. Zara, H&M, Steve Madden, Misguided, Victoria's Secret, Nasty Gal, and a good percentage of the blogger and influencer collaborations in Nordstrom blatantly steal complete looks from other designers. When we shop at TJ Maxx we rarely realize that $39.99 blouse is last season's copy of a Fall 2015 piece from Prada. When I started working at Express in the late '90s, the store was full of satin button-front shirts and matching low-slung jeans a la Madonna at the VMAs rocking Tom Ford for Gucci. And remember the famous cerulean scene from The Devil Wears Prada?
I'm not saying oh everything is a copy so buy that blatantly fake Louis Vuitton bag and rock it, far from it. What I am saying is that your purchases have a story. Especially when you choose to buy budget, it goes beyond the price to how it was made, where it was made, if it is a copy and whether it's a copy from a high-end designer's collection from a decade ago or a small business from last season. We can't all afford designer, but we can choose to make fewer purchases with more thought behind them. We research cars before we buy one, we research couches and refrigerators and face serums. We can also research our clothing. If I had done a bit of research and didn't just get influenced by a hundred girls in beachy locales in this dress I would have quickly found the history, the dresses by Spell, and the dresses that came before them. And then if I made a purchase, I would have been an informed consumer.
Each year, I have a goal for Wardrobe Oxygen. Last year was to not partner with any brands that don't go up to a minimum of size 16. This year I started with trying to have a better range of price points. I've found that incredibly difficult for so many reasons it deserves a separate blog post. But as the year has continued a new goal has emerged – to help you all be informed consumers. So expect discussions like this more often. We deserve to know where our hard-earned money is going, we deserve great style without sacrificing our ethics, we deserve to have great style no matter our dress size, we deserve to know who is profiting off of our clicks, scrolls, and purchases. So thank you again, Tamara, for starting this discussion, one I plan to continue.
Sale Alert
I haven't done a sale alert in a while. But we're heading into back to school season and while most reading this aren't going back to school, we all could be looking for a wardrobe, beauty, or home refresh for the upcoming season. And refreshes are always best when on discount!
Sephora is having a sale, 15% off with promo code SUMMERSAVE. You may have already hit this sale, especially if you're a VIB with the retailer. If not, I highly recommend checking it out!

I got a mini of the Gen Nude Patent Liquid Lipstick from Bare Minerals in a recent order and like it so much I got the full-sized tube during this sale (I have "Everything" which is a my lips but better color). It's like an opaque gloss, thick so it stays in place and doesn't look juvenile or sparkly, just sophisticated. It was the only lip color I wore when on my trip with Soma and looks great with just bronzer and lashes.
I'm a bit weary from all the CBD products on the market, but Lord Jones lotion really works. Sore after a workout or a long day? Have weird foot pain that seems to get achy when it gets rainy? For all those minor aches and pains, this stuff really does reduce it without ingesting anything and I think works better than anything I found at the local health foods store. I prefer the Fragrance Free which doesn't have a weird chemical scent like many "unscented" products.
Other recent Sephora purchases eligible for this sale that I love are this blotting powder from Fenty Beauty, these acne dots (they really work!), the best dry shampoo I have ever used, and the vitamin C product that when used daily for a few months made my age spot disappear.

If Sephora isn't your jam, Dermstore is celebrating their 20th anniversary this weekend with discounts of up to 25% on hundreds of brands. Use promo code CELEBRATE at checkout. This includes some awesome brands such as Paula's Choice, Sunday Riley, Bioderma (read my Atoderm review, I also love their micellar water), Dermalogica, and Stila. Oh, and my hairdryer which I LOVE.
Banana Republic has $75 dresses, $49 button-down shirts, and $40 sweaters this weekend plus up to 40% off other items; you can shop all the items part of this promotion at this link. There are some great items part of this promotion such as my favorite work pants in washable wool and the matching washable wool blazer, these skinny jeans I owned and loved for never stretching out and being uber comfy, this snakeskin cami I bought last month to add the skin print trend and some softness under blazers and heavier cardigans, this fab graphic tee for only $20, this rainbow-striped tee, and this uber chic and classic bag in the perfect selection of colors. As a reminder, Banana Republic goes up to XXL or size 20 and many styles come in petite and long.
Saatva Mattress is offering $100 off any of their mattresses! Click here to see the different types and click here to read my Saatva mattress review. While I did get the mattress for free, I am LOVING it. Like sleeping on all these hotel beds this past month people saying at the nicer establishments, "isn't your hotel room bed comfy?" and I'm like it's okayyyy but it's no Saatva. Coming home and sleeping on my own bed did more for my body comfort than the massage I got last week. This sale is through 9/3.
Chico's has 40% off your purchase with promo code 99308. I think their Juliette Pants are near perfection and great for work, nights out, but also comfy enough for weekends (see them on me in this post). I have this shirt in two prints, love it, it washes well, and each time I wear it people stop me to ask where I got it. This is an elegant and work-friendly way to do the skin prints trend. And if you wear readers, you need these sunglasses!
Macy's has their fall preview event through this weekend with an additional 25% off everything at this link. And there is some goood stuff at that link such as these red snakeskin booties, this chic maxi dress available up to size 18, this elegant shirtdress available up to size 16, This pretty petite maxi shirtdress available up to 16P, and this simple but chic dress for work, day weddings, funerals, date nights, and many other situations (two colors, sizes up to 18).
Anthropologie is celebrating Anthro Day this weekend with 30% off home and apparel! Their clothes are so pretty but usually outside my pricerange so this is an awesome time to shop. All picks are available in regular and plus sizes. I love this maxi dress – the colors are so on trend for fall but perfect for late summer. Wear now with sandals, come fall with a denim jacket and ankle booties. This plaid sweater coat is so cool; I would not style it like they have it on the site. Envision with a graphic tee, dark ankle jeans, and sneakers. Or with a black turtleneck and black pants or leggings. Or over a shift dress with knee-high boots. Or with a Breton striped tee, colorful jeans, and ankle booties. This t-shirt is a perfect way to embrace the snakeskin print trend without going overboard – wear now with white jeans and metallic sandals, come fall wear under a blazer or long cardigan. And this jumpsuit… swoon! Talk about making a statement without saying a word!
Bloomingdale's has 20% off your purchase this weekend. And I was just talking about Bloomies! Visit this link for all the women's clothing part of the promotion and use the code BLOOMIES at checkout. Included in this sale is Eileen Fisher, which rarely goes on sale. Loeffler Randall is also part of this sale, and they have some fabulous shoes and bags for now and into fall and winter. There is also a good amount of cashmere, something I love buying during sales like this (and at this time of year when there are still selection and sizes). I'm partial to this cashmere sweater with balloon sleeves (up to size XL).
Colleen Rothschild is having a flash sale with some of their products 50% off. None of my beloved Radiant Cleansing Balm, but still some winners which can be found at this link.
Modcloth has 30% off dresses and jumpsuits, and this promotion is even on their sale pieces! You can shop all the looks on sale at this link. I'm partial to this Boden-esque wrap dress (available up to 4X) and this fit-and-flare frock that gets great reviews from customers (and comes up to size 28).
Kohl's has 15% off with promo code HEATWAVE. Get your work and weekend basics for less – these bootcut pants get great reviews as do these ponte leggings. I have never been disappointed with pieces from the Simply Vera Vera Wang collection and am digging this jumpsuit (available up to XXL), this pleated dress (also up to XXL), and this caftan that would make Blanche Deveraux jealous (plus size only).
Weekend Reads
This piece about unfluencers... I have thoughts. First, it's easy to hate someone on Instagram. I know many people in real life who I adore and think are the coolest and I have muted on Instagram because I despise the persona or brand they have created. And I know there are people who have done the same to me. And as an influencer, it sometimes seems like the most inane, cliche, and basic crap is what people love the most. It's hard not to be sucked into the likes and comments and continue down that inane, cliche, or basic road and not share what really makes you you. And so often when I tell people my job they ask if I follow a certain person or account that they LUUUURRRRVE and I don't. I say, "yes, they're great!" because I know they are great… for someone else. When I begin "hate following" or "hate reading" someone, whether they are a stranger or an IRL friend, I stop. It's not healthy even if it seems it's teaching you something about yourself, because it's doing it in a negative light. Sure, I've written about embracing what you hate to define your personal style, but social media is a high-intensity world, one you can access waiting in line, sitting on the toilet, when you're supposed to be sleeping or cooking or spending time with loved ones. Filling that time with someone that grates your nerves will color your whole world. And if I am an "unfluencer" to you, I won't be offended if you unfollow or mute me. (The Cut)
Have you heard of Fabscrap? It's a non-profit that sorts and resells textile waste from over 350 New York City clothing labels, designers, furniture companies, and costume studios. This article shares a woman's experience volunteering at the organization. (Vogue)
Since my post about what to wear to a movie premiere, I've received many requests for advice on what to wear to social situations. One of my best hacks for dressy situations is a jacket like this. Wear it with matte jersey wide-leg pants and a shell, with a silky cami and dark skinny jeans, over a black jumpsuit, with a white tank and distressed jeans, over a black maxi dress… it's an easy way to glam up staples already in your closet.
This is a longread, but one I really enjoyed on a recent flight about the creation, history, and transformation of a women's shelter. (The New Yorker)
So… Universal Standard, my retail BFF, just came out with boots. They have a bootie and a tall version and they look pretty awesome. I ordered the bootie and will have a review soon!
Yeah, if I knew such a thing existed when I went to summer camp, I likely wouldn't have developed into as independent and sure of a teen as I did. There's something magical about being away from almost everything and everyone you know when you're a kid, it's a chance to try on new personalities, take risks, fail and not have it follow you back to school. (The Washington Post)
I've seen this come up in the WO2 Community, it even came up when we were at Soma headquarters talking about future collections – longer shorts for sleeping. Short shorts can ride up or feel too short in front of family (or the UPS man), long pants can feel constricting. Well, Soma has a sleep Bermuda short in their amazing Cool Nights fabric and I loooove them. They can work for loungewear and I love that they have pockets. I find they run big; I usually wear a large but my pair is super comfy in Medium. I don't think people see them on the site so I had to call them out as they may be exactly what you're looking for.
The Amazon is burning, and it's not just a natural phenomenon. It can feel very far away, but the results of this natural disaster will impact the whole globe. This article offers simple and doable ways to help the Amazon Rainforest. (The Cut)
For Your Entertainment
Missy Elliott has been a fave of mine for decades. Her sound, her style, and her iconic videos. In fact, she's receiving the Video Vanguard Award this Monday at the MTV Video Music Awards. Well, she just dropped her latest album, 'ICONOLOGY,' this week and this is one of the videos from the album. In typical Missy style, it's a gorgeous riot of color, style, dance, and totally fresh and new with a fabulous song behind it.