This article may contain affiliate links; if you click on a shopping link and make a purchase I may receive a commission. As an Amazon Associate, I earn from qualifying purchases.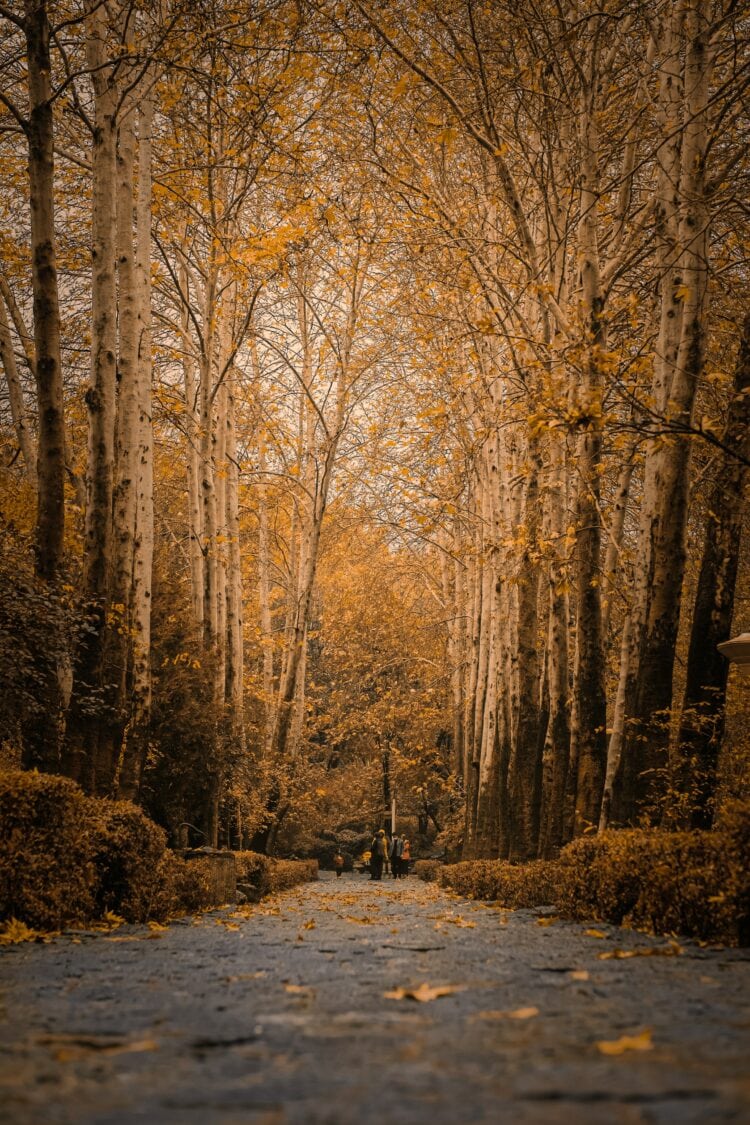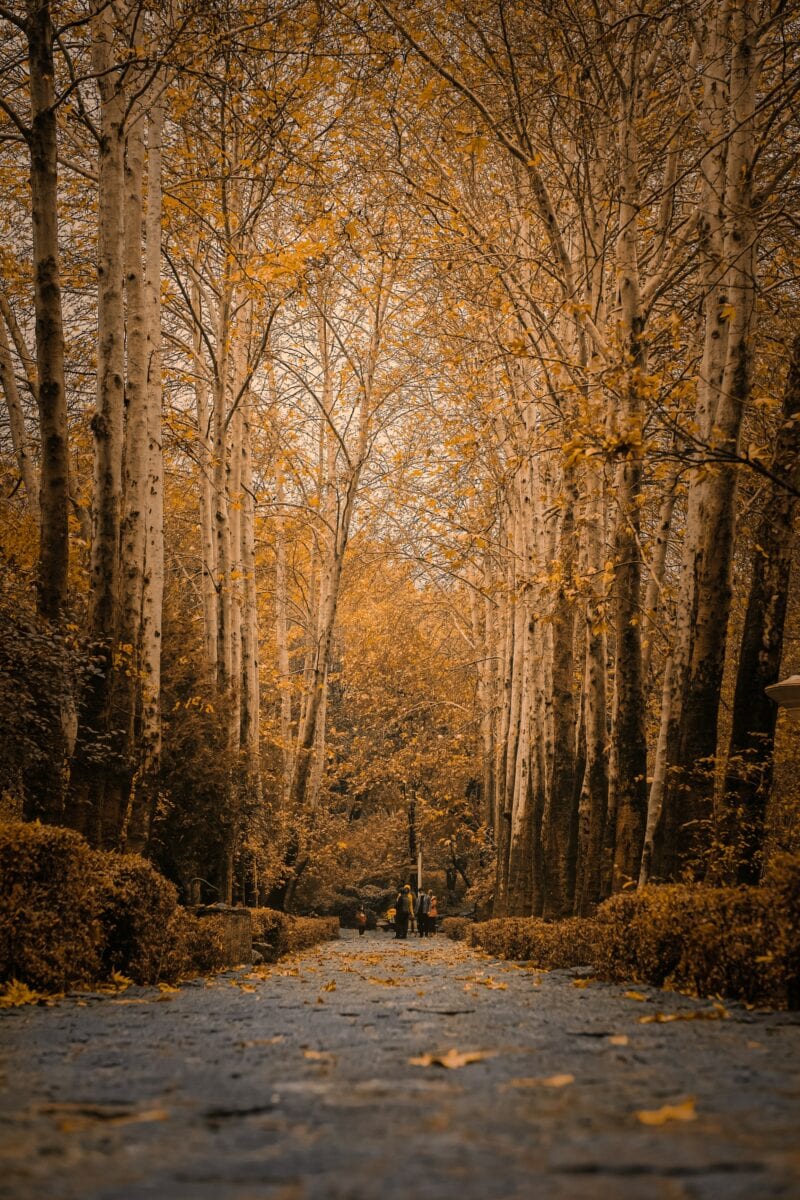 There will not be a Weekend Reads next weekend. We are hosting Thanksgiving and the next day heading out of town and I won't have time to pull all this together (or procrastinate by reading randomness on the internet). However, this Weekend Reads is a bit longer than usual so hopefully it will tide you over until the first weekend of December. OMG, it's almost December!!!
---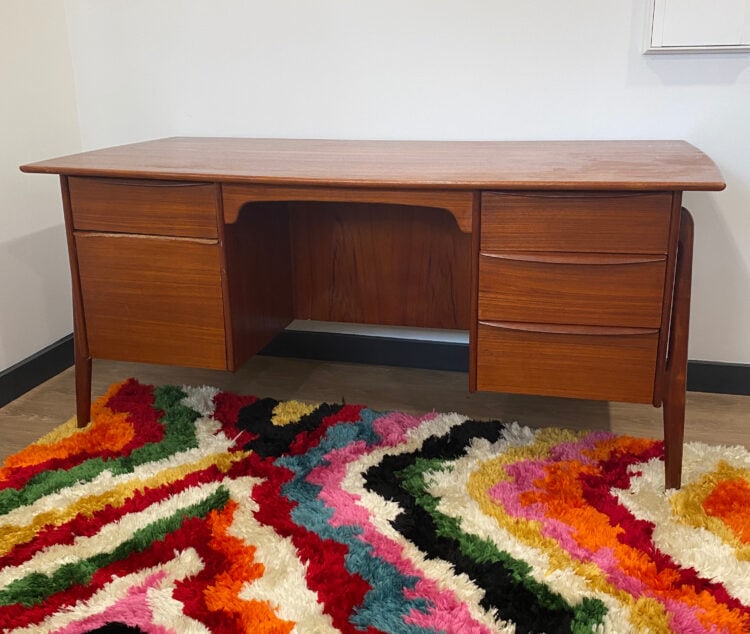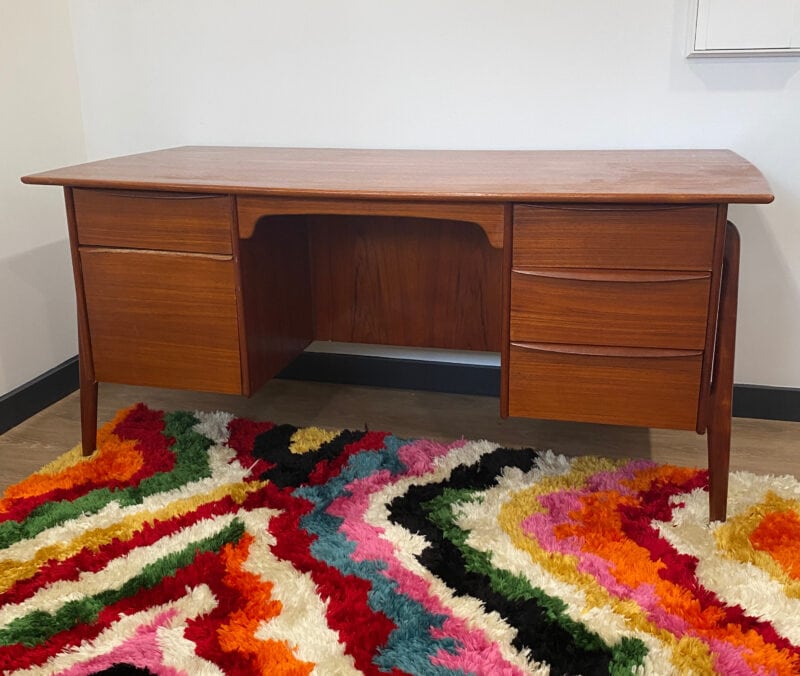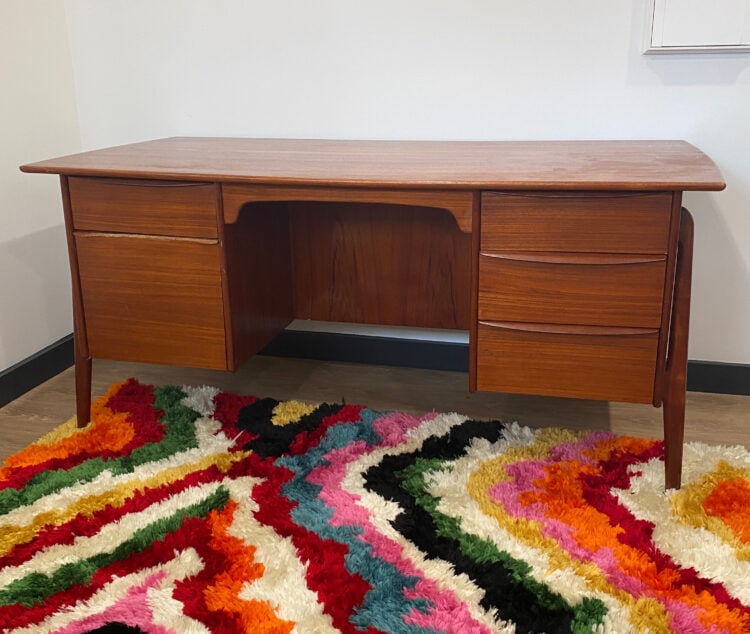 Thank you all for your awesome suggestions for where to find a desk similar to the one I mentioned last Saturday! After writing that, a friend sent me a Craiglist listing for a teak desk in a city just a half-hour away. The listing had measurements and some poorly-lit photos but I could at least tell it had a bit of damage but was the size and style that looked pretty perfect. AND it was only $90. The owner said while there was damage it was primarily cosmetic and it was sturdy and all the drawers were functional.
My husband and I went to check it out, and it was a teak desk by Svend Åge Madsen, a Danish architect who made some furniture in the late '50s and early '60s. The family who had it needed to move it out of their adult kid's bedroom to make room for a bigger bed to make it a guest room. It was so big we had to remove their door from the hinges to get it out. We padded our roof rack with towels and with some straps secured it on the top of our Kia Soul and drove slowly home via back roads.
A drawer pull was broken off and there was some "undercarriage" damage but adding teak oil and using wood glue and clamps got it in working order and it looks great in my office! I found the exact same desk on Etsy so you can see what it's supposed to look like in excellent condition. I will have a full tour here on the blog soon!
Weekend Reads
I doubt you missed it, but Kyle Rittenhouse was acquitted (Reuters) and I am positively disgusted and devastated. I fear the precedence this sets. I am writing this only a few minutes after finding out and have not been able to properly process all the feelings that are coming up. Fear, disappointment, shock, anger, sadness, horror, and this feeling that I knew this would happen and I shouldn't be surprised.
In Oakland, California, when it comes to Black homelessness and dispossession, dystopia is already here. (Places Journal)
A Herculean task: How do we save ourselves from social media? (Medium, by my friend Dana Williams-Johnson)
The eccentric dog breeds that vanished. (BBC)
Meet the grassroots movement of women fighting to open up surfing to a more diverse range of body types. (Outside)
Cis people have perhaps never been more aware of trans people than they are right now. How is that helping? (Them.)
The art of Botox: How facial muscle paralysis insinuated itself into our emotional and creative lives. (New York Times)
This week I wrote about the beauty of a single sparkly piece in your wardrobe. And then I saw this and was thinking it could be a fun wardrobe addition. I could see it year-round, and be a bit more kitchy than glam but still being a ton of fun and festive.
How drop shipping, a decades-old business model became part of a side-hustle trend that affects nearly every shopper on the internet. (Vox)
How your family tree could catch a killer. (New Yorker)
It's like being a fly on the wall of the HOA meeting for NYC billionaires. (New York Times)
The Texas pastor preaching about abortion rights. (The Cut)
A flood of unknown products is making online shopping impossible. (Washington Post)
Looking for a gift for a kid under 8 you don't know super well that isn't another stuffed animal or clothes? This camera from VidTech is for kids 3-8, comes in two colors, is under $40 and looks like a ton of fun.
Athletes don't have pregnancy protections. Here's why that could finally change. (The 19th)
Instagram is a minefield of hormone scams. (The Vagenda)
Looking for a badass and unique gift for a friend? How about these leather keychains from a woman-owned company here in the DC area?
Perimenopause can trigger high anxiety. Nobody told these women that it's normal. (The Lily)
Victoria's Secret's media manipulation has been too easy. (Back Row)
Inside Death Valley Junction, the forgotten California town with two residents and an opera house. (SFGate)
I used to share news of celebs, visionaries, and artists who have passed but in the past two years I stopped because it was just too much. But I heard of the passing of Mick Rock (Rolling Stone that at least for now doesn't have a paywall on it) and it made me sad because I brushed shoulders with Mick Rock back in 2012 when there was an exhibit of his work here in DC.
The claw clip's comeback. (Vox)
The strange history of the worst sentence in English literature. (Mental Floss)
My daughter and I text in drastically different ways. I honestly don't care and I'm not going to change, but in case you're trying to decipher a younger person's texts this article is for you. (Bustle)
Hear/See/Read
Sometimes, I struggle to have something to share in Hear/See/Read and then there are weeks like this one where I have a lot. But hey, there won't be a Weekend Reads next weekend (we all deserve a holiday weekend) so here are some extras so you can entertain yourself when the relatives are fighting over football or vaccines or the best way to cook a turkey.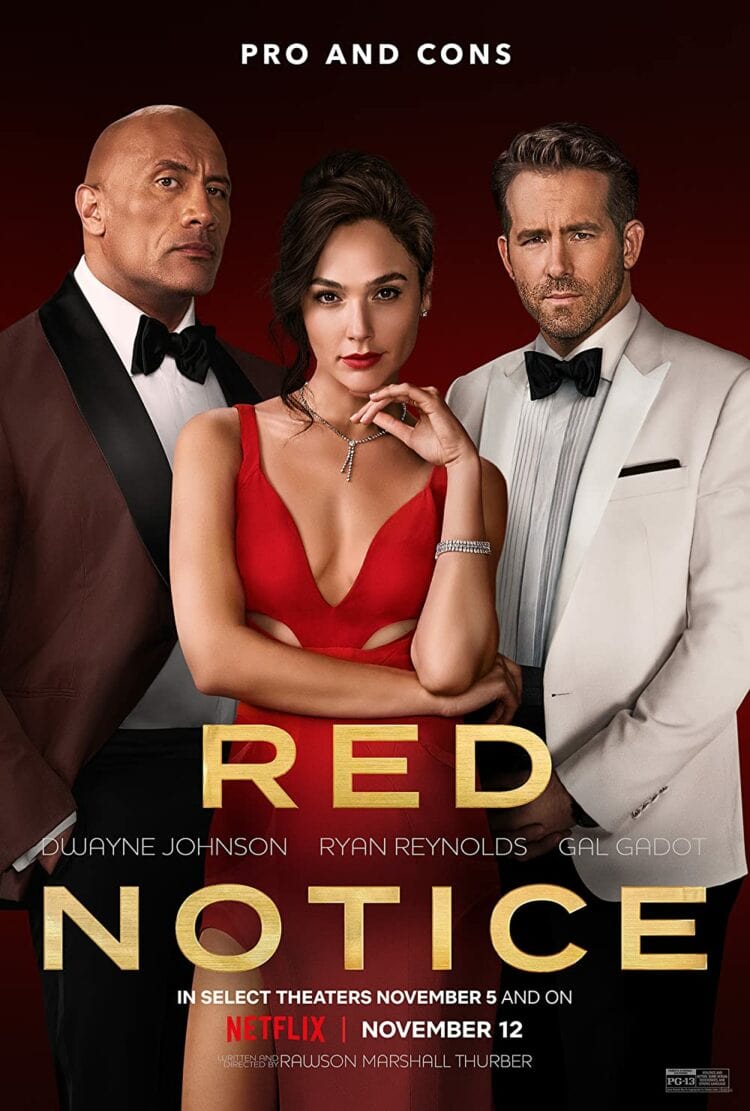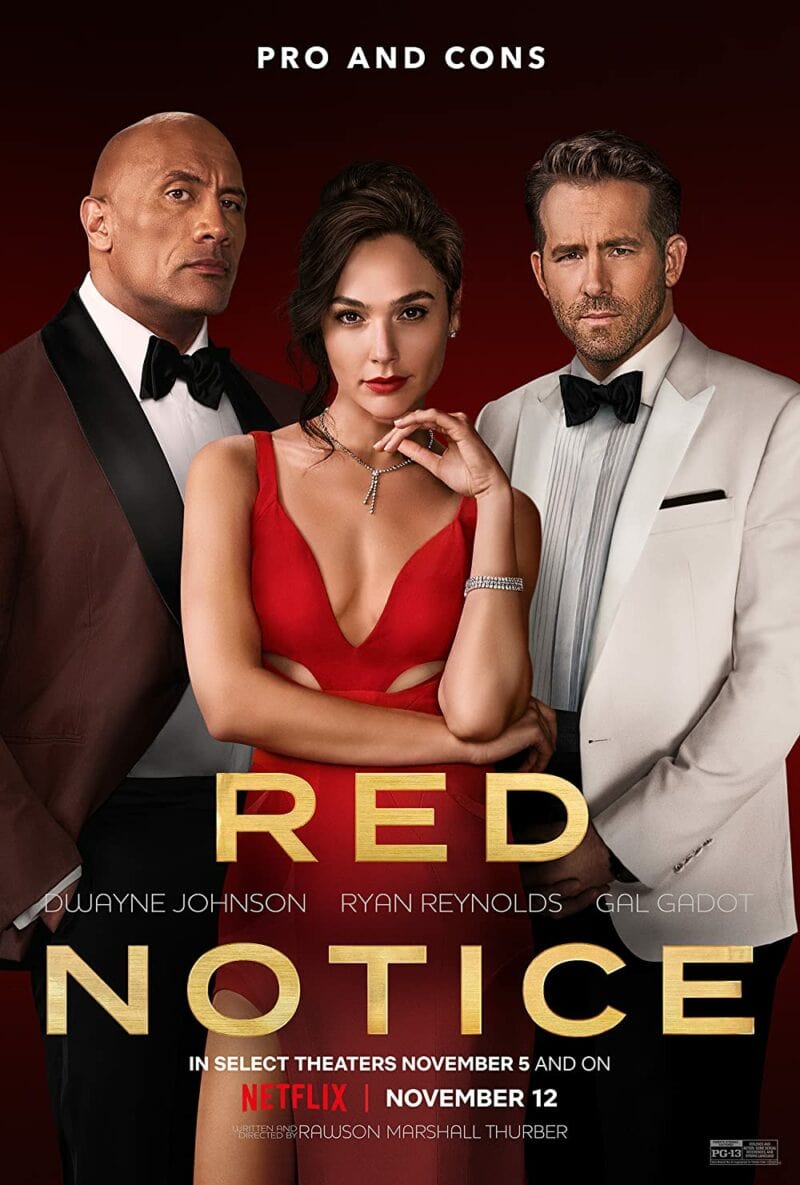 Last Friday, I finished work early and our kid was off for an activity so we had a little afternoon date. We blew up the air mattress and decided to watch a movie that was fun, engaging, but not too intense. We chose Red Notice, a new film on Netflix starring Gal Gadot, The Rock, and Ryan Reynolds. It was perfect.
Don't get me wrong, this isn't an award-winning film. It's corny and hokey and many times I was rolling my eyes at the ridiculous and unrealistic parts but I still enjoyed it. It was fast and fun, not too violent, not too complex of a story, a happy ending that set up for a sequel, beautiful people sometimes in beautiful clothes in beautiful settings. Red Notice felt very much like films from the late 20th century: funny with fast witty banter and lots of folks falling from high heights onto awnings or in dumpsters, brushing themselves off and heading back into the chase.
If you aren't expecting to be surprised or thrilled or shocked but want to be entertained, check out Red Notice. For those with kids, there's no sex (but there are sexual innuendos and jokes), there's violence but no blood or obviously dead bodies, no nudity, no drugs. Those who are fans of the History Channel may recognize the narrator at the beginning; there are also a few other nods to history buffs, Indiana Jones fans, and other things that folks who watch Red Notice would notice!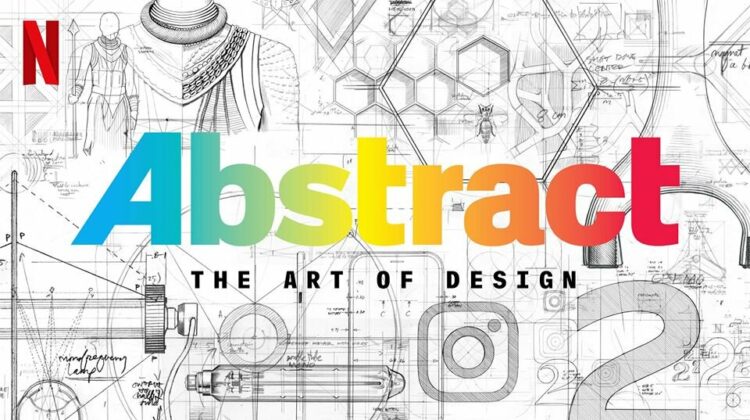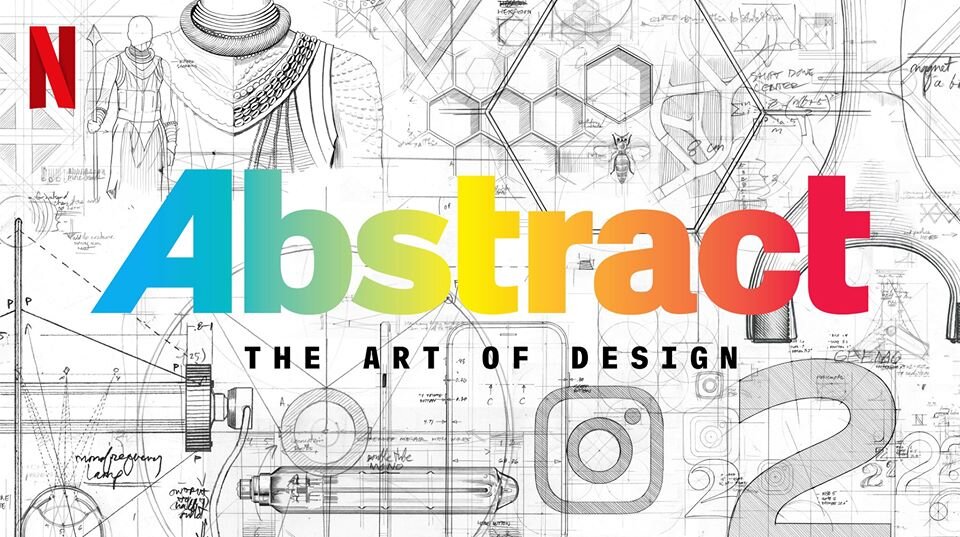 There is a series on Netflix called Abstract and it's pretty awesome. Each episode focuses on a different designer. Computer art, architecture, color, costume, all aspects of design, and not only are the designers fascinating, the series is beautifully filmed. So far I've seen episodes on Olafur Eliasson, Neri Oxman (mentioned in that NYT HOW article linked above), and Ruth E. Carter, and I look forward to enjoying more. In fact, my whole family loves this series and it has spurred a lot of research on these individuals and their revolutionary work.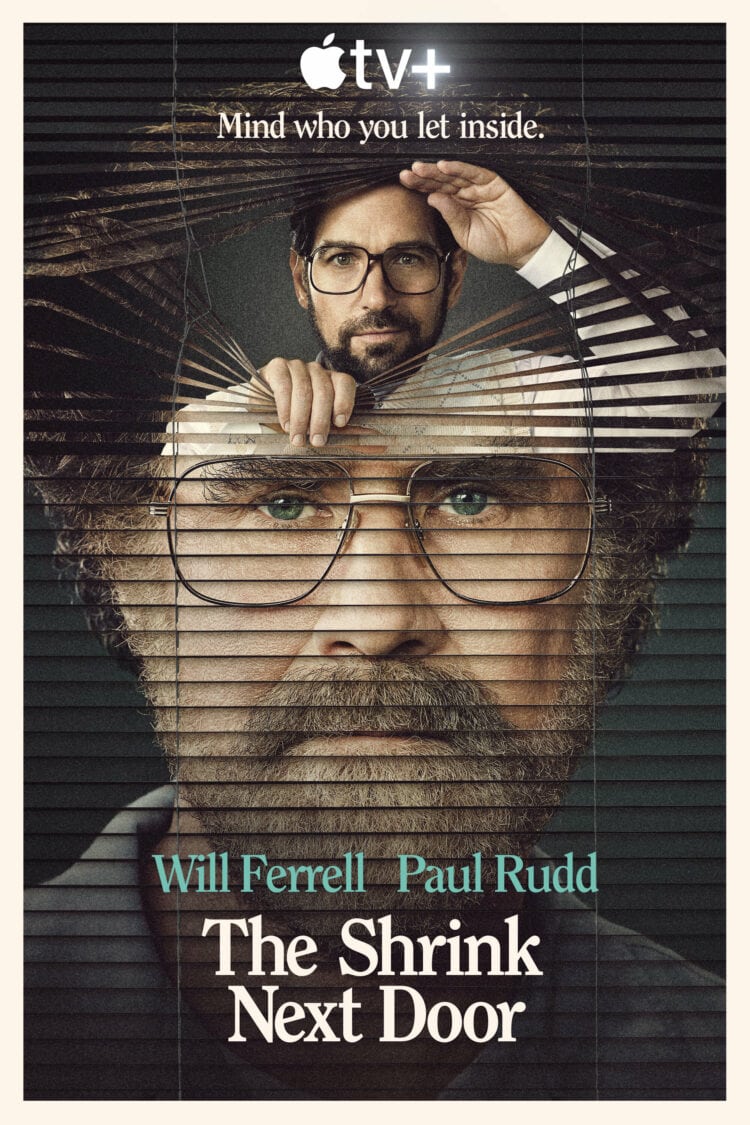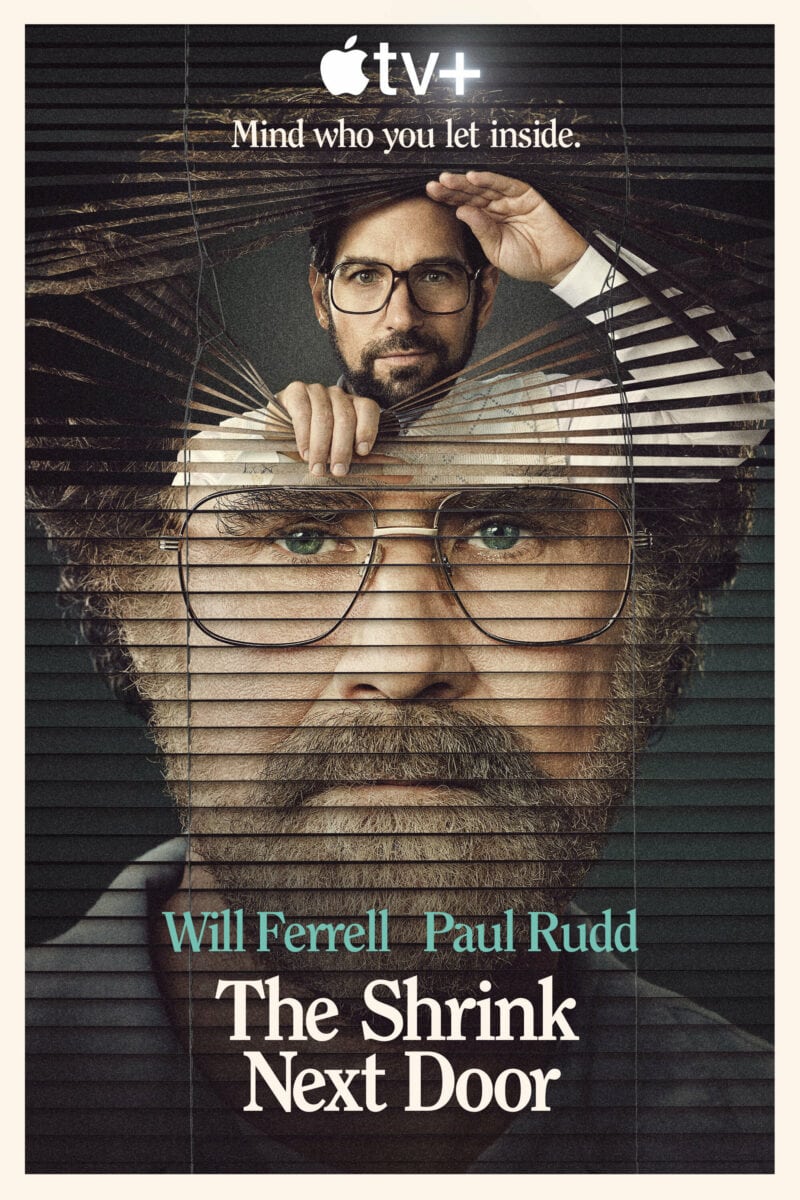 Knowing I like Will Ferrell, my husband suggested we watch The Shrink Next Door, a limited series (in my day we called them miniseries) on Apple TV that stars Ferrell and Paul Rudd and costars Kathryn Hahn. Just that casting piqued my interest; I knew nothing about the plot. But by the time we finished the third episode I was done and had no desire to finish.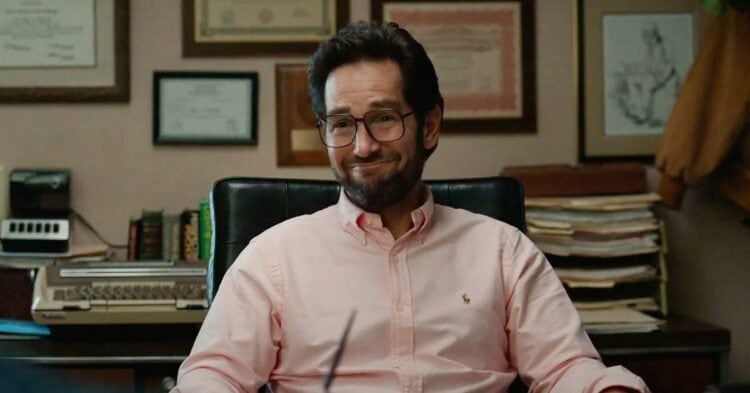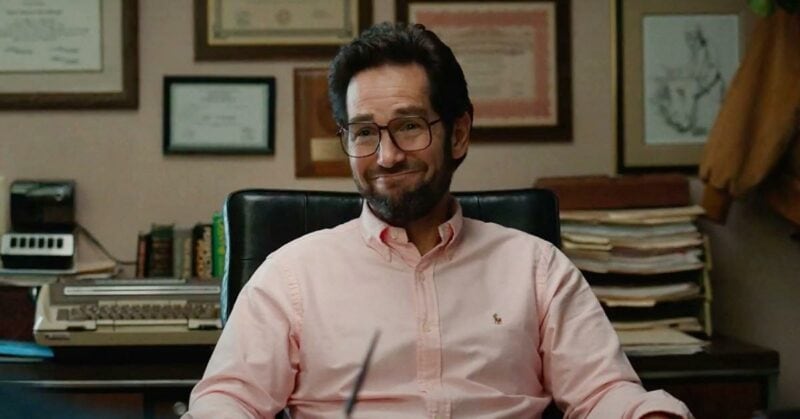 Ugh, these actors with these horrible accents. They were SO bad, it made me for the first episode think this was some sort of campy dark comedy. They had to be bad on purpose, right? And Paul Rudd's frown smile, it was a caricature of a similar expression worn by many of my relatives who grew up in Brooklyn. My dad's side of the family is Jewish and I was offended for all of them by these non-Jewish actors doing them dirty. (Paul Rudd is Jewish, I didn't realize that at the time.)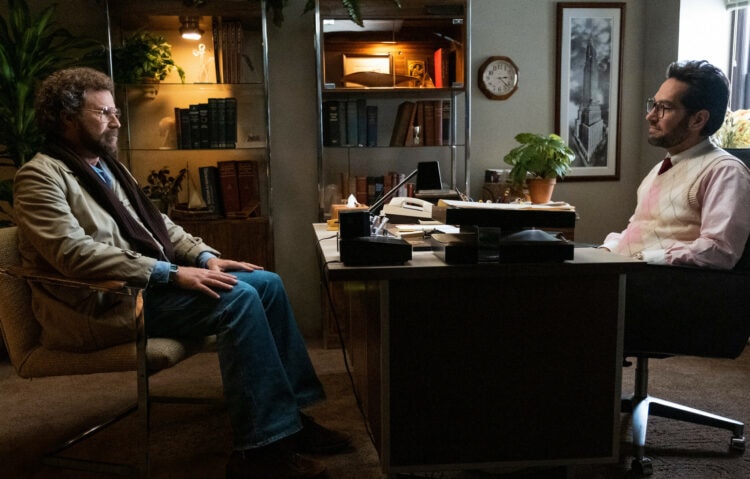 And I can just do another movie with Will Ferrell being so naive and sad. I get not wanting to always do comedy but this is like watching a puppy being tortured and I don't find that entertainment. This series made me so uncomfortable. Maybe if I stuck around to find out how Ferrell's character took back his life it would have redeemed itself, but knowing this is based on a true story (and a podcast about it) and this horribleness went on for three decades… I am okay with noping out and not learning the outcome.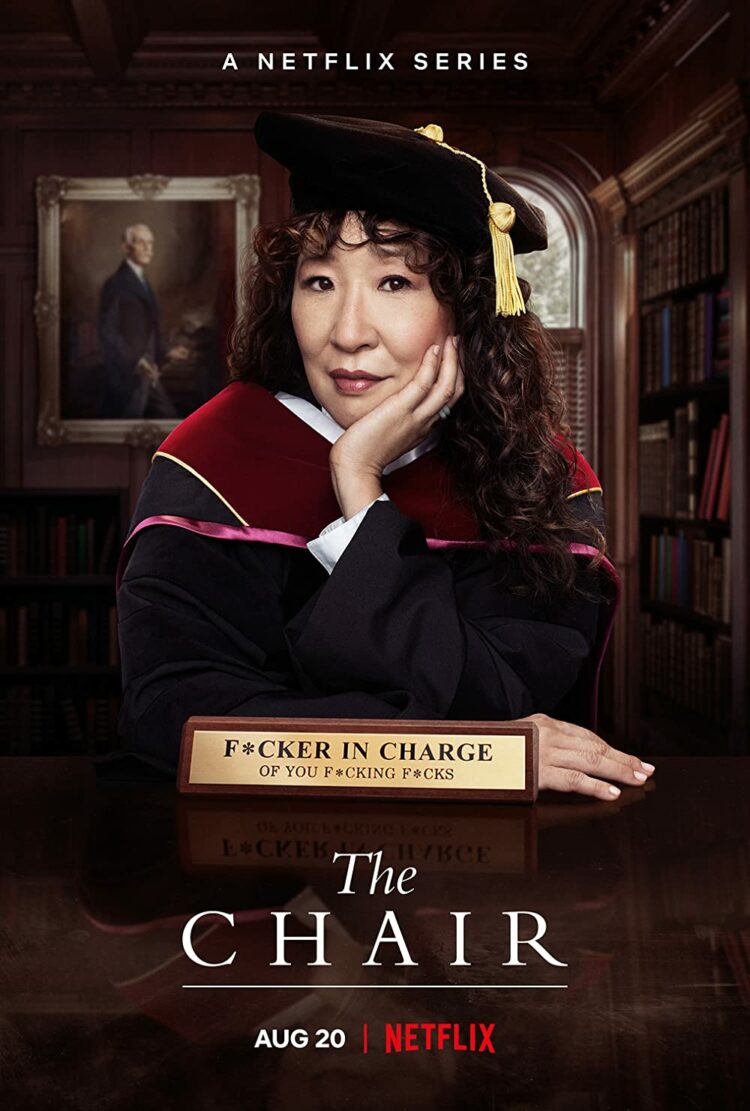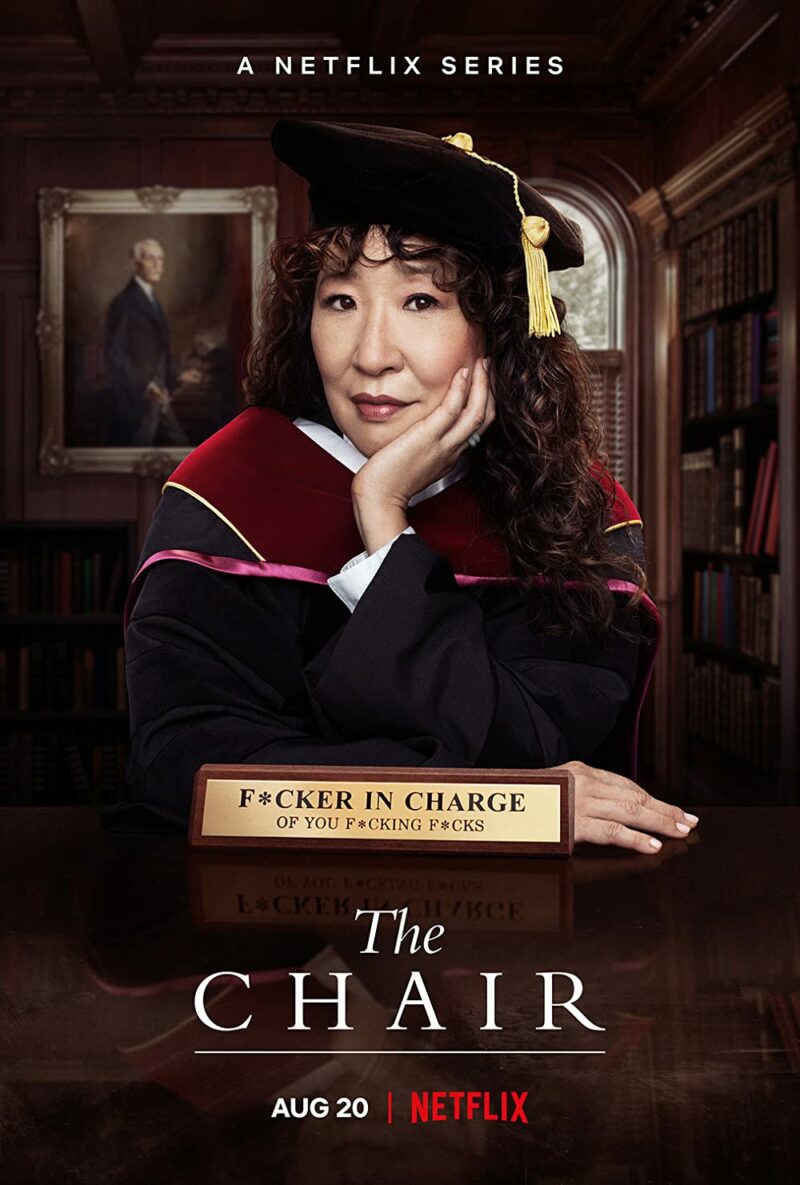 Looking for a series to replace The Shrink Next Door, we decided to check out The Chair, a limited series on Netflix starring Sandra Oh. This was very popular a couple of months ago but we never got around to seeing it. I'm so glad we finally watched it!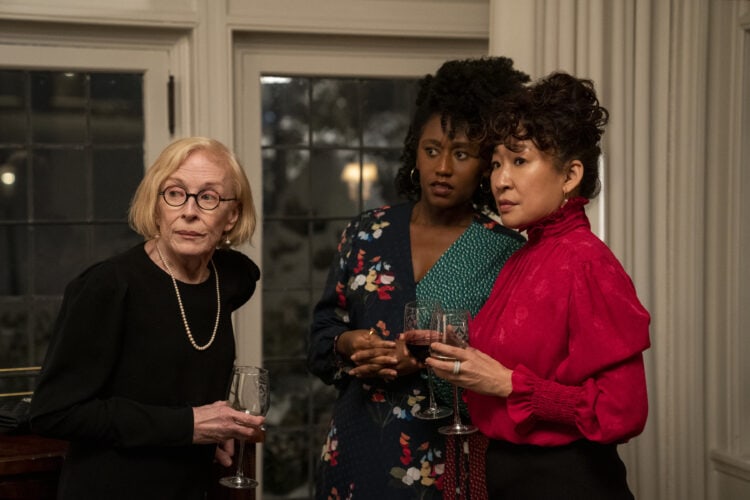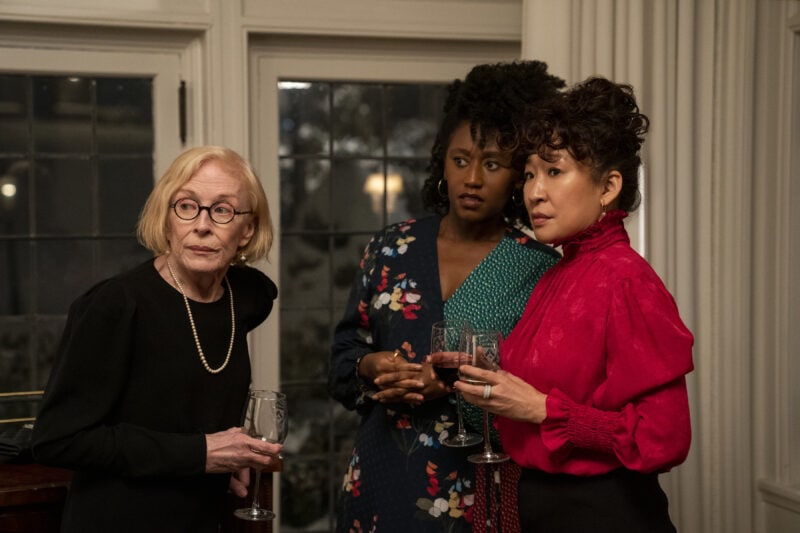 Each episode is only a half-hour in length and there are only six episodes. We planned to watch just one… and we ended up watching all six episodes in one sitting! It is witty and the characters are great and the actors that play them are great and it's such a great study on age and cancel culture and sexism and grief and so much more.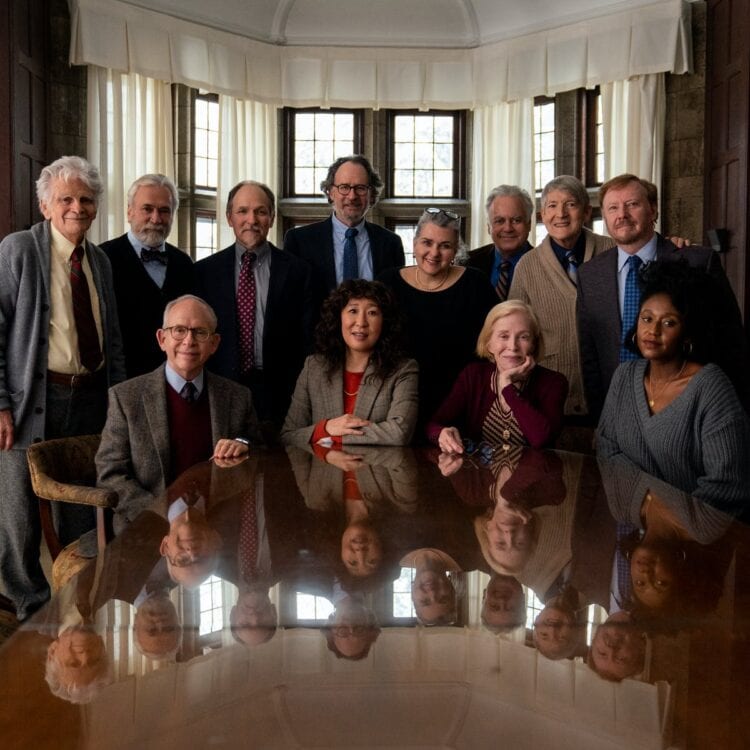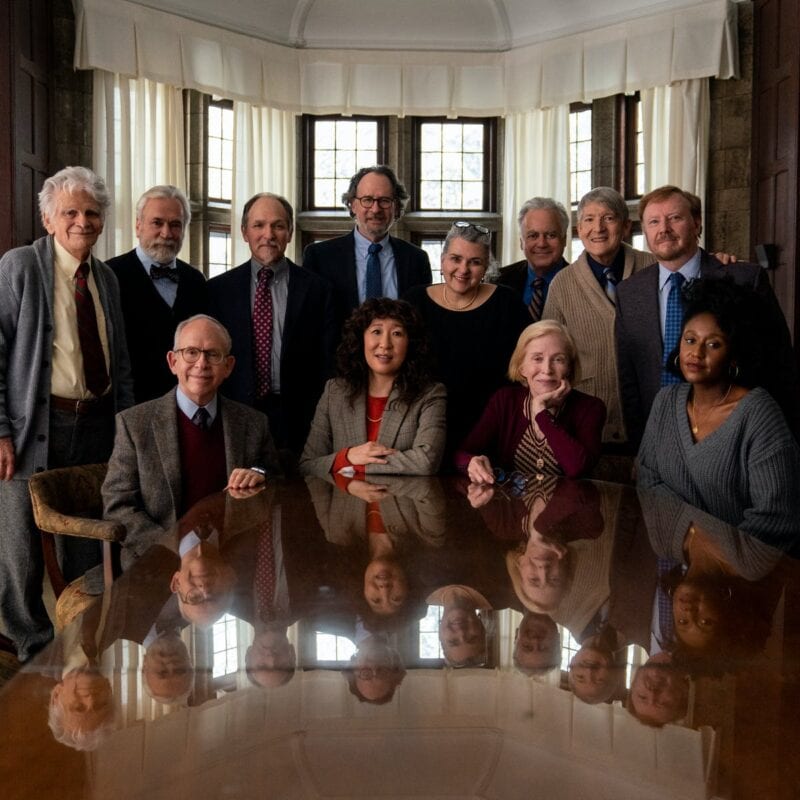 Oh is amazing, but she always is. Holland Taylor is a delight, but she always is. Everly Carganilla who plays Oh's daughter Ju Ju deserves an award. To have a child, a woman in her 40's and a woman in her 70's all in the same film all playing strong female characters you emotionally connect with is special and sadly rare. The Chair is the kind of show that you will think about and press your friends to also watch so you can discuss it.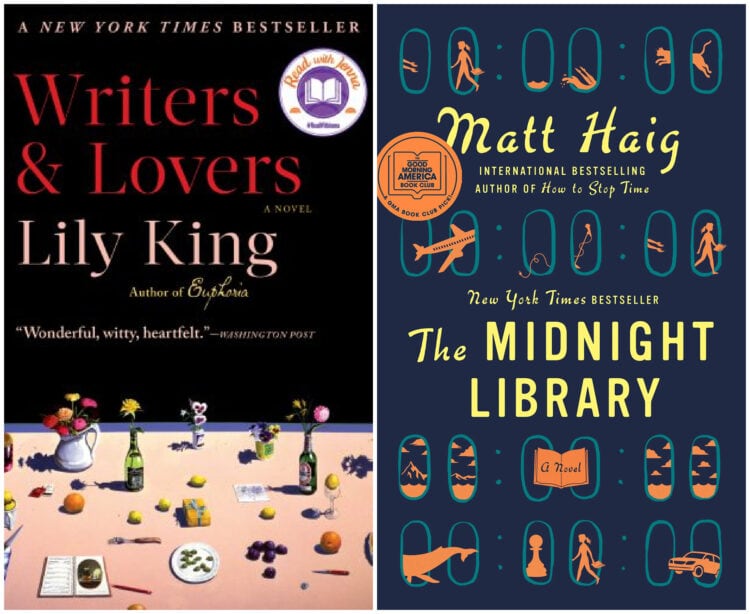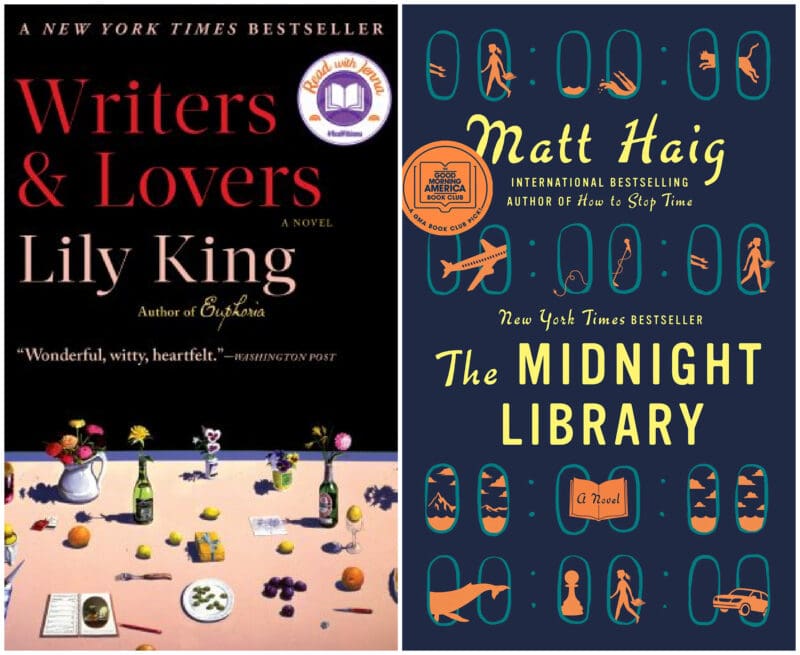 Like many of you, I have been struggling to read books. I can read multiple articles online and in magazines, but whole books end up being dog-eared and left to collect dust on my nightstand. Last week I had insomnia and went through my Kindle to see what I had in there I hadn't yet read and one book was Writers & Lovers by Lily King. I started reading it this summer and dropped it and can't recall why. Well, I finished it within a week.
It is the kind of book where you can read a few pages and then turn off the light and you're not lying there in the dark wondering what happened next or are mulling over what transpired on those pages. It's not the kind of story where you catch yourself reading until 2am even though your alarm is set for 5am. It was the perfect book for me to digest in small portions. And if you're a writer or are friends with writers and/or lived in the Boston area at any point but especially the late '90s you may especially like it. It was a hot novel of 2020 and to be honest, I didn't think it was that groundbreaking or wonderful but I was glad to have it because it got me back to reading.
When looking for books that I read weren't too sad or violent or intense and could be consumed a few pages at a time before bed I saw The Midnight Library by Matt Haig recommended. A very popular book for 2020 and 2021, I expect it to be made into a movie (supposedly the rights were purchased before the book was even released). I am not finished with it; Kindle says I am 49% through, but it's a good fit for my needs.
This book is hella cliche, as soon as you start you know how it's going to end but that doesn't matter. It's like a Hallmark Christmas movie but instead about death and second chances. It's very easy to see this story in your mind. Have you read it, and if so, if you were casting the film, who would you have play Mrs. Elm?
For Your Entertainment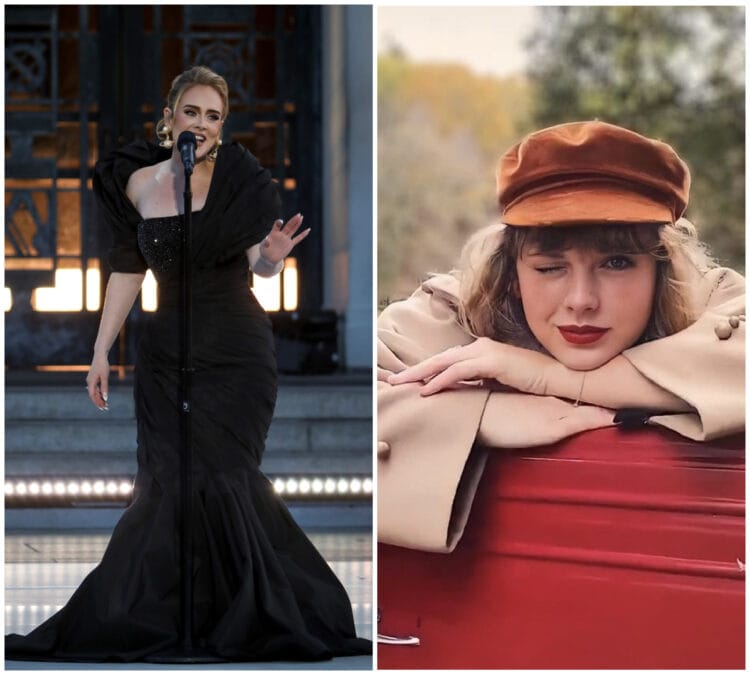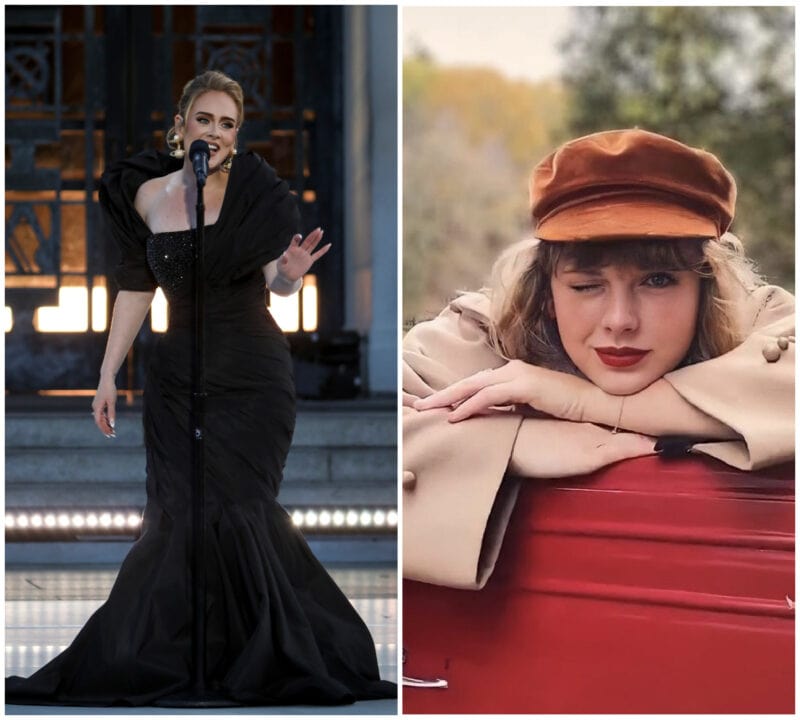 Before we get into my video for the week, there are some responsibilities that us grown-ass women need to complete to be able to participate in discussions that may be around the table, the office kitchen, or at happy hour this holiday season:
Taylor Swift is re-releasing her old music and last week she dropped her new version of her 2008 album Red. In case you don't understand why she is doing this and she's rehashing her breakup to Jake Gyllenhall, it's not because she's not over him it's because she wants to own her music. Here is a link to her post on her Tumblr breaking it down, and here is an article from Variety explaining what happened. Here's another article from Billboard. You do not need to be a "Swiftie" or even recognize one of her songs playing in the grocery store, but you need to understand why she re-released Red, and how it's pretty badass that she has built such a fanbase and has such talent that she can re-record decade-old albums and have them be so successful. There's a 2019 Rolling Stone article that is behind a paywall (honestly think it's effed up that I have a print subscription yet I too can't access behind the paywall and there are no X number of free articles before the paywall goes up) where they invited three men who were "experts" in this field to discuss her re-recordings and they didn't think it would go well. This whole thing is revolutionary and changing the game and kinda feminist too. I encourage you to know what's up before Thanksgiving, especially if you will be dining with folks under the age of 30.
Adele's latest album, "30," dropped this week. It's worth a listen. Also, if you didn't capture Adele: One Night Only on CBS where she performed in front of the Griffith Observatory at sunset and got interviewed by Oprah, it's available on demand/streaming and it's positively perfect in every single way. It's a great watch for the whole family; my tween who is "meh" about Adele was rivited. I also enjoyed this interview with Adele in Vogue. And if you're curious about the couple featured in the show, here's an interview. (O Magazine)
If you're going to be spending the holidays with a mixed crowd that includes younger Millenials and Gen Z, hit your favorite trusted news source (AP, NPR, BBC, CNN, Reuters, etc.) and search for Astroworld and Britney Spears conservatorship and get caught up. Less about music and more about the artists so I won't break it down here but both I think will change laws and regulation in this country for the future.
I saw this video from Kacey Musgraves a few weeks ago and didn't like it. It seemed so slow and I kept waiting for something to happen. Was it another part of a story being made with her videos? The women seemed to be similar but not the same as the ones in this video. I decided not to share it in Weekend Reads even though I liked the song and think Musgraves' latest album is worth listening to in its entirety.
And then I saw the video a second time, and then a third. And then I got its beauty, its purposeful slowness to turn it into art. Each time I saw a different small detail, and the pace let me absorb the lyrics and connect it to the beautiful video. If you don't like this video, try it again in a few days when you're in a different frame of mind.
Update: I didn't realize this and all her recent videos were from a film by Musgraves available on Paramount+.