This article may contain affiliate links; if you click on a shopping link and make a purchase I may receive a commission. As an Amazon Associate, I earn from qualifying purchases.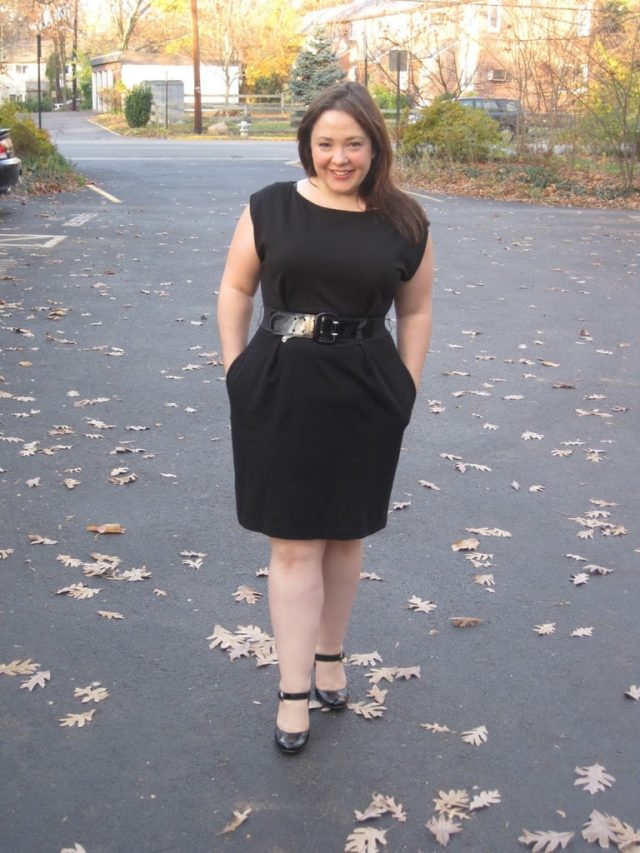 Black Knit Moto Jacket – Gap (no longer available online but you may find in their stores in black or gray)
Black Ponte Dress with Exposed Back Zipper – LOFT (no longer available online which is a shame because I LOVE LOVE LOVE this dress!)
Belt – Ann Taylor (bought a couple years ago)
Black Patent Mary Janes – Nine West (see below)
Shop your closet, folks. Shop your closet!
I have been spending this week doing a hardcore closet clean-out. I dumped everything out of my bureau and only put back that which I like. I made one bag of things to donate, and one bag of things to put on eBay. Now I am working on my closet. I took everything out that is too small, too big, too ugly, too worn. There's a pile of items to repair, and then I added to my two bags.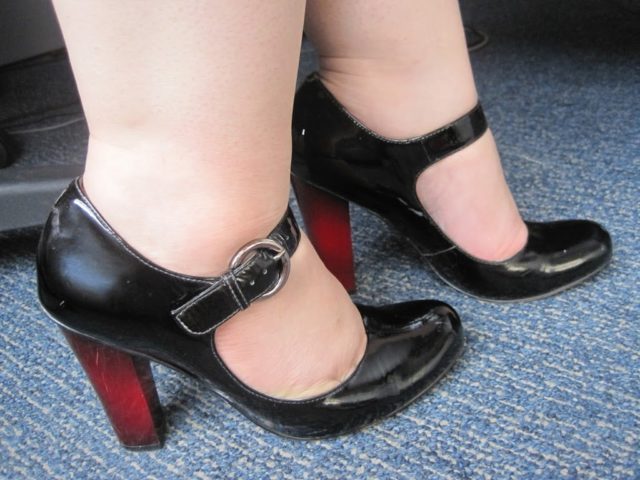 I am putting all my shoes in boxes on the shelf, because the floor of the closet it a bit of a No Mans Land. My dogs sometimes like to take a nap in there, my husband uses it as a place to throw things and close the door when people come over, I often find Emerson's books and toys hidden in corners… anyway it's a bad place to keep shoes. I opened each box to ensure the shoes inside match the label on the outside… and found these shoes!
Long-time readers may remember them. I saw them at Nordstrom a couple years ago and HAD TO HAVE THEM. They only had them in 7. I ordered them, and they were far too small. I started searching online for these shoes from another retailer and found then for half the price of Nordstrom, but only in an 8. I ordered them anyway… and they were too big. I think I wore them twice, both times bad experiences with rubbing, blisters, and carefully shuffling from Metro to office. After that, I shoved them in the box, stuck them in the back of the closet and figured I would eventually put them on eBay.
Well last night I found them and tried them on… and now they fit! Not only do they fit, they are pretty comfy! I am so excited because on my shopping list I had a pair of patent Mary Janes. Granted, I wanted all black with a pointy toe and a slimmer heel, but these are pretty stellar. I had a stranger stop me on the street and ask me who made my shoes and two coworkers said they are "Fierce." Hooray!
Tonight I hope to finish the closet and this weekend hope to tackle the attic. After that I will be posting even more stuff on eBay – check it out!