This article may contain affiliate links; if you click on a shopping link and make a purchase I may receive a commission. As an Amazon Associate, I earn from qualifying purchases.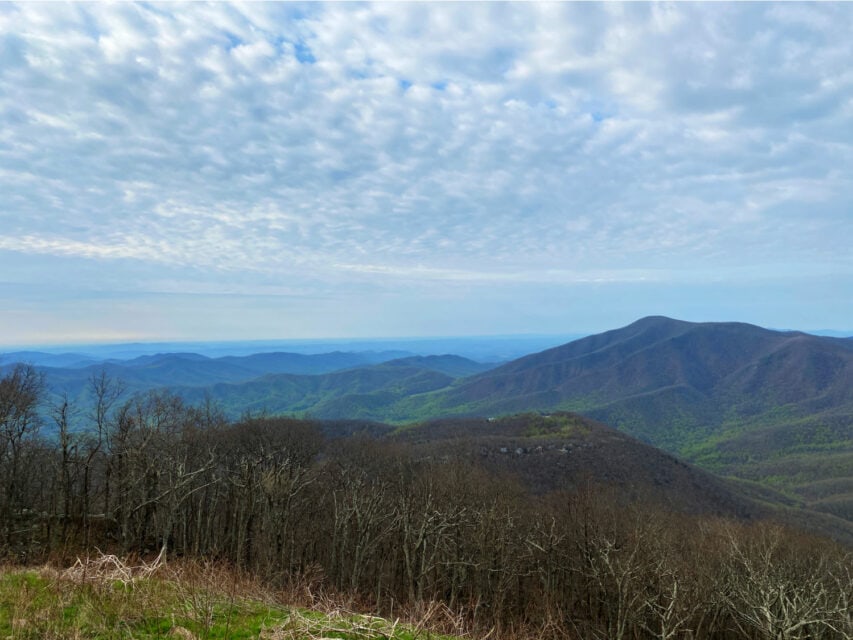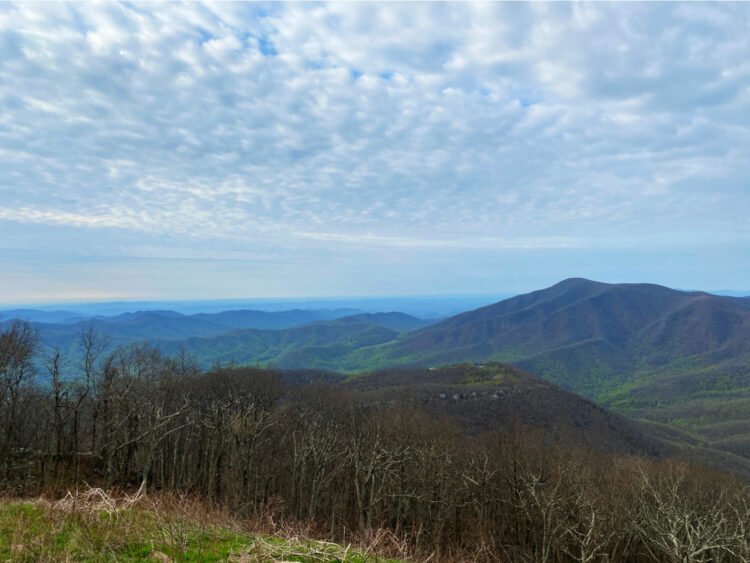 Last year, when it seemed there was a tragedy each week, I began the "How to Help" section in Weekend Reads. Showcasing charities and organizations striving to do good, and donating profits to it made me feel like I was doing something.
Last year, Wardrobe Oxygen donated thousands to these organizations and I feel now… that it is all hollow. It's not pointless, that money will go to help, but when donating to major organizations, especially when you don't have a lot of money to give, it gets really watered down. Just funding those beautiful websites and offering a variety of payment options costs a small fortune, let alone staff, marketing, etc. etc. etc.
But donating to people, and GoFundMes and mutual aid groups… that's money that makes a major impact, no matter how small.
It's 2021 and tragedy keeps coming. Gosh, almost 1,000 people have been shot and killed by the police in the past year (Washington Post) and more than one mass shooting per day has occurred in 2021 (Forbes). Natural disasters keep coming (Center for Disaster Philanthropy), and no matter what some states think, COVID is still a thing and is still destroying businesses, families, and communities (UNCTAD).
We're often hesitant to do donations to mutual aid groups and individuals. What if the money isn't really being used for good? Can I trust this? And the big one… such donations can't be deducted from your taxes so there is no personal benefit.
But let's think about this… if your cousin was going through a hardship, would you give them money? Let's say a neighbor's house burned down, would you provide them with clothes from your own closet to cover them? A woman at church had a baby; did you make a casserole or two for her meal train? Have you given money to a busker who rocked a song in the city center?
Online donations are no different. You can't guarantee that busker isn't secretly a millionaire or your neighbor won't sell your clothes on Poshmark to buy something else. You're not looking for a return on investment, you're helping your fellow person. And in this day and age, such help is sent virtually.
This is the route I am going this year, and because it is more personal, it's hard to do a "How to Help" section. I give to creatives that inspire me, writers that made me FEEL, activists on the ground making a difference, families of those killed by police and affected by natural disasters, those who can't afford hospital bills, and more. And I encourage you to do the same.
How do you find these people? Social media. It's all about who you follow. I don't just follow those who have pretty clothes or pretty homes or pretty furbabies, I also mix in activists and politicians and journalists. Twitter and Instagram are the best IMO for finding out which mutual aid groups and individuals can benefit most.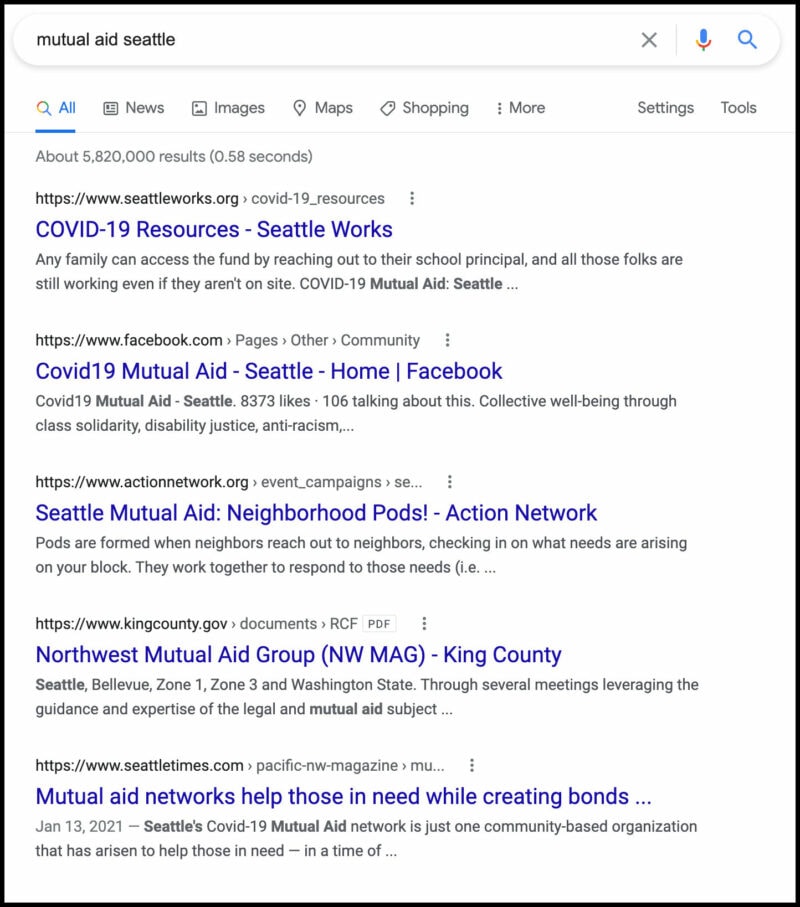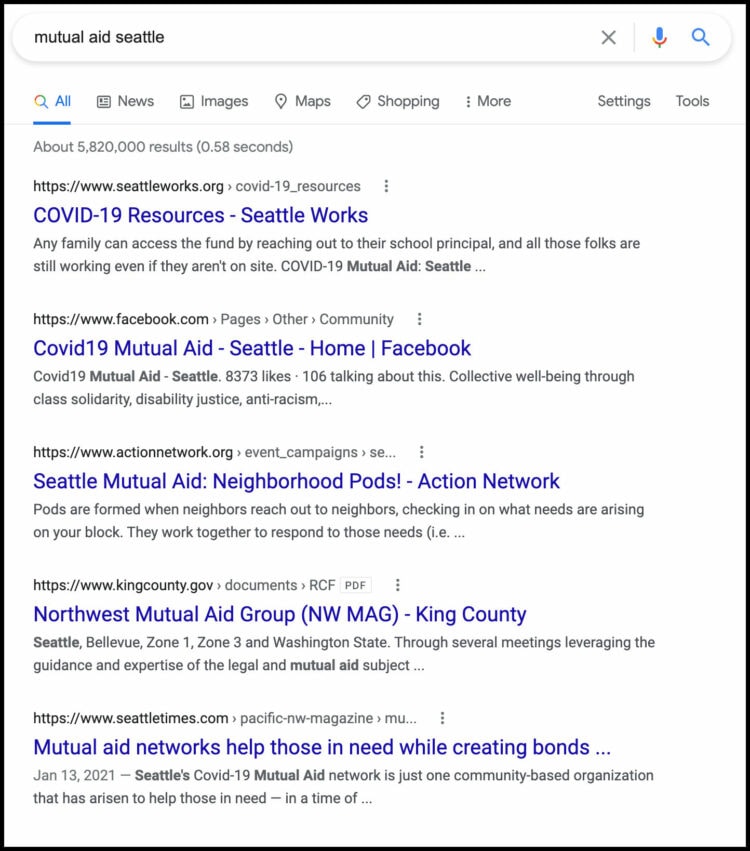 Not finding that yet on social or not on social? Head to Google and type in "mutual aid" and your city. For example, I Googled it with "Seattle" and above is what I found. When Googling my own city, I found mutual aid groups I wasn't even aware of existing.
As for taxes, you know if you filed already it's a max of $300 per person or $600 for family. It's a green light to continue giving, even though it won't be deducted. But also… after this year we need to stop thinking about how giving will benefit us. We need to stop being so self-focused, it is the cause of a lot of the strife so many are experiencing.
We don't worry that we won't get an ROI on that new-to-us bottle of wine the guy at the market recommended, or that romance novel we picked up before our cross-country flight. We've given our kids' teachers gift cards at the holidays without knowing what they are spending them on. Giving without receiving anything in return is pretty powerful.
"[Mutual Aid] doesn't just work as a short-term support system. When successfully implemented over time, mutual aid can supersede the importance of institutions within a community. As Nonprofit Quarterly explains, 'Well-resourced, empowered communities don't need well-endowed institutional gatekeepers.' By redistributing wealth within a community instead of allowing an external charitable organization to do so, people can more effectively target areas of need and improve the overall quality of life."
– Emily Eaton, The Minnesota Daily
Weekend Reads
When we say learn history so we don't repeat it, I often think of DDT. Because I can see our society forgetting and thinking mosquitoes are such pests and we deserve as humans to enjoy our decks and gardens and beaches this summer. So I am sharing this to help remind us all. DDT's toxic legacy can harm granddaughters of women exposed, study shows. (LA Times)
White people, black authors are not your medicine. (The Guardian)
No, TikTok is not just for GenZ. Meet the real moms of TikTok. (OneZero for Medium)
And while we're on this topic… TikTok provides insights on how older users are engaging on the platform. (Social Media Today)
"Work hard, play hard" and how capitalism tricked us all. (Nisha's Internet Tote Bag)
Have a Peloton or any other workout equipment and not sure how to keep it clean? Many say wipes which are just creating waste; we use this spray and I just use the non-sweaty edge of the towel I used for my workout with it. It's also great for yoga mats, athletic pads, and other things that get funky and you don't want to use harsh chemicals to clean.
Some young women embraced their gray hair during the pandemic. They might not go back. (Washington Post)
The high-priced hustle of financial domination, where "pay pigs" send tributes to their cash masters. (New York Times)
On the heels of a Biden administration announcement that temporarily allows telehealth abortion, a new, first-of-its-kind telehealth service, Abortion on Demand, opens to help women get care. (Marie Claire)
I say I don't need it because of the price, not because of the gorgeous colors and silhouette. But then I bought this dress last summer and wore the heck out of it and put it on this year and still love it… should I get it?
Telfar Clemens, an American fashion designer who is likely best known for his iconic bags (so iconic Guess tried to make their own version) is also known for something else pretty cool – he designs the White Castle uniforms. (High Snobiety)
My hair hasn't done well with non-liquid shampoos and conditioners, so I am looking for other body products to swap out. Looking for ways to reduce water, I found Bawdy Wash. Bawdy is clean, cruelty-free, and vegan. Have any of you tried it?
In Australia, men's sheds became a global model for helping "old boys" continue living meaningful lives. Now, women are starting their own. (New York Times)
Meet the Black women pioneering clean beauty in 2021. (Coveteur)
The return of my garbage self. (New York Times)
A longread that I found riveting: Two women gave birth on the same day in a place called Come By Chance. They didn't know each other, and never would. Half a century later, their children made a shocking discovery. (Atavist Magazine)
Hear/See/Read
My sister and I went to a cabin for a few days to get away. Internet and cable were spotty, so we resorted to watching movies from the Airbnb's extensive DVD collection. No surprise, there weren't any relatively new movies in the collection, but plenty of ones my sister and I saw together originally in the movies, that we loved with our mom, that we've seen many times and happy to see again.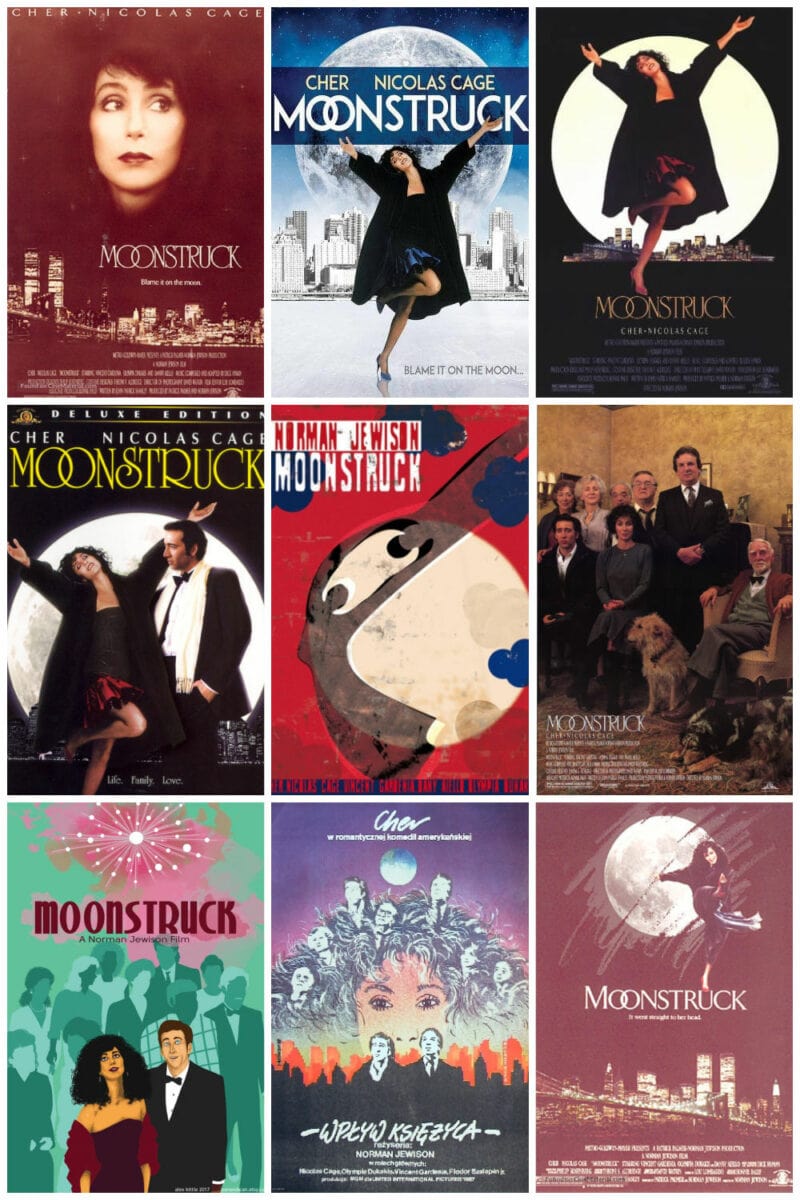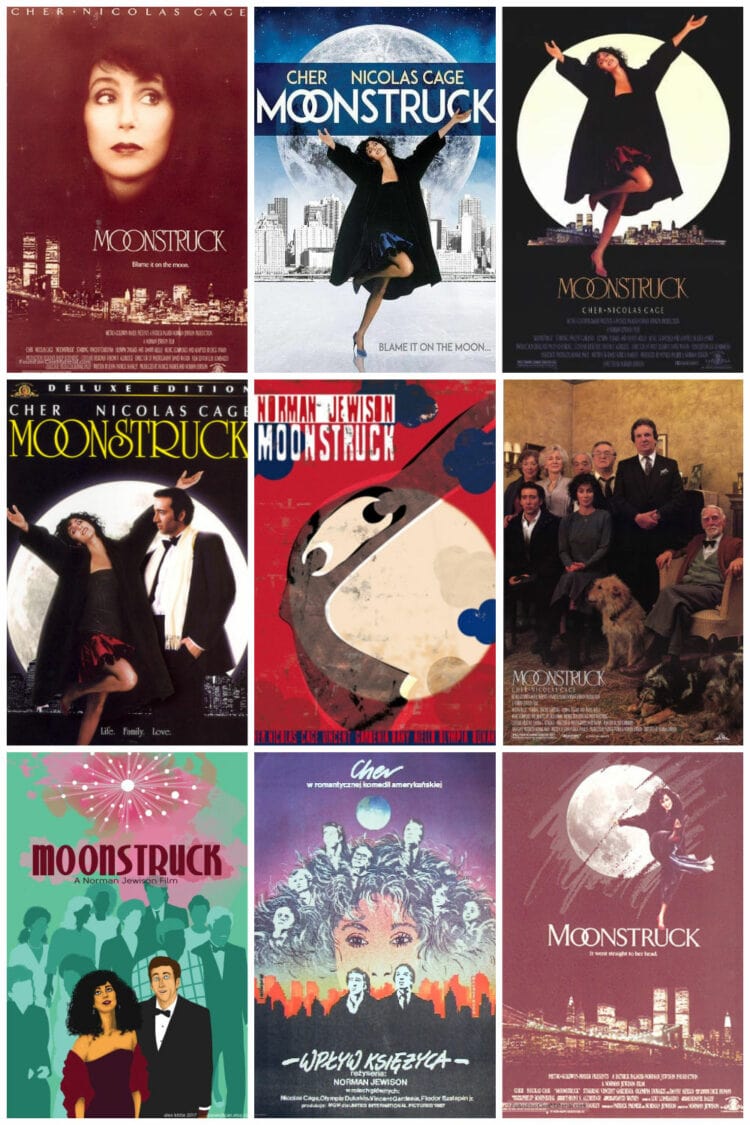 First night: Moonstruck. Still holds up. What a great film, and relatively timeless too (enough time has gone by that her makeover doesn't look dated and her at-home fashion looks a lot like what I've worn this past year). And what a phenomenal cast!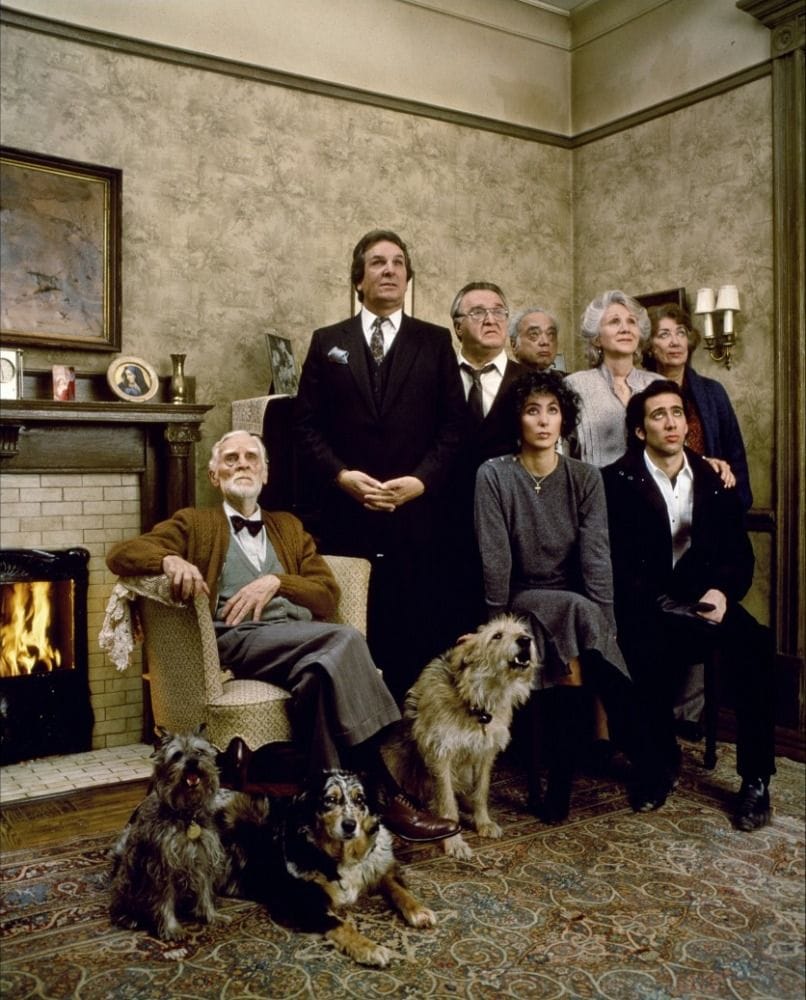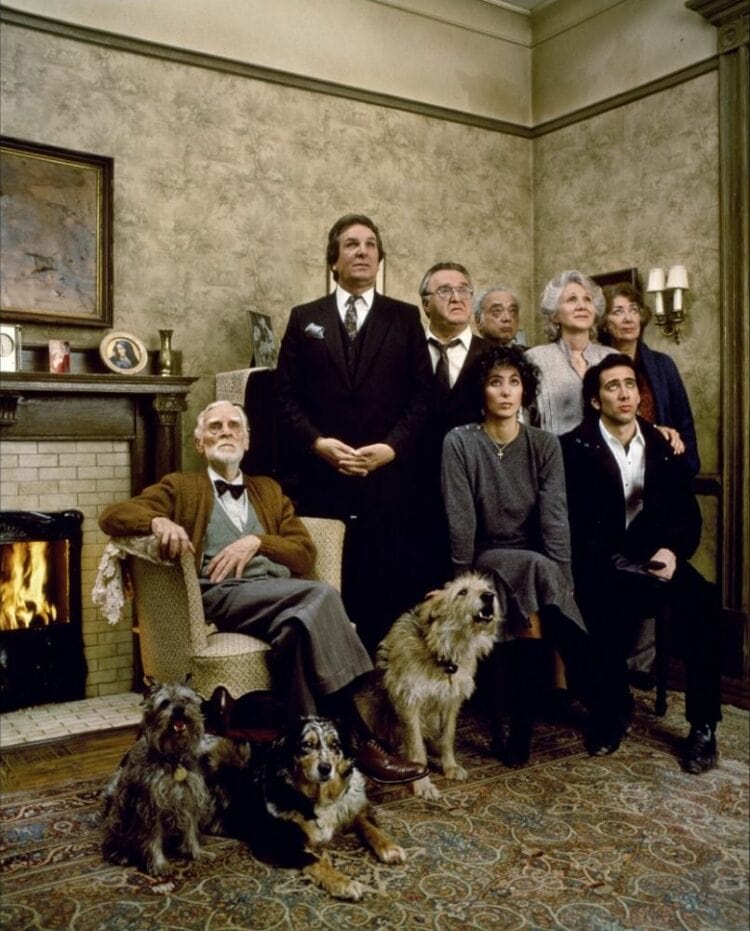 One thing I said to my sister is how there weren't any OTT (over the top) characters. The grandfather with the dogs didn't have so many dogs he was comical, he wasn't goofily senile. No OTT fight between Johnny and Ronnie (and in fact Jonny all happy and smiling at the end is so lovely).
It made me realize how extreme movies these days can be – sweeping landscapes, powerful soundtracks, slapstick comedy from one actor, crazy action to keep your attention, etc. Yet this movie had us riveted and I'd want to see it again and again.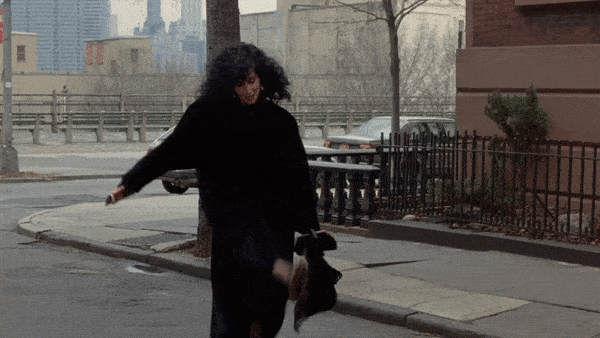 Also, if you are working on growing out your gray, do NOT watch this movie. Wait until the process is complete or like me, you'll end the movie and immediately make an appointment for a root touchup!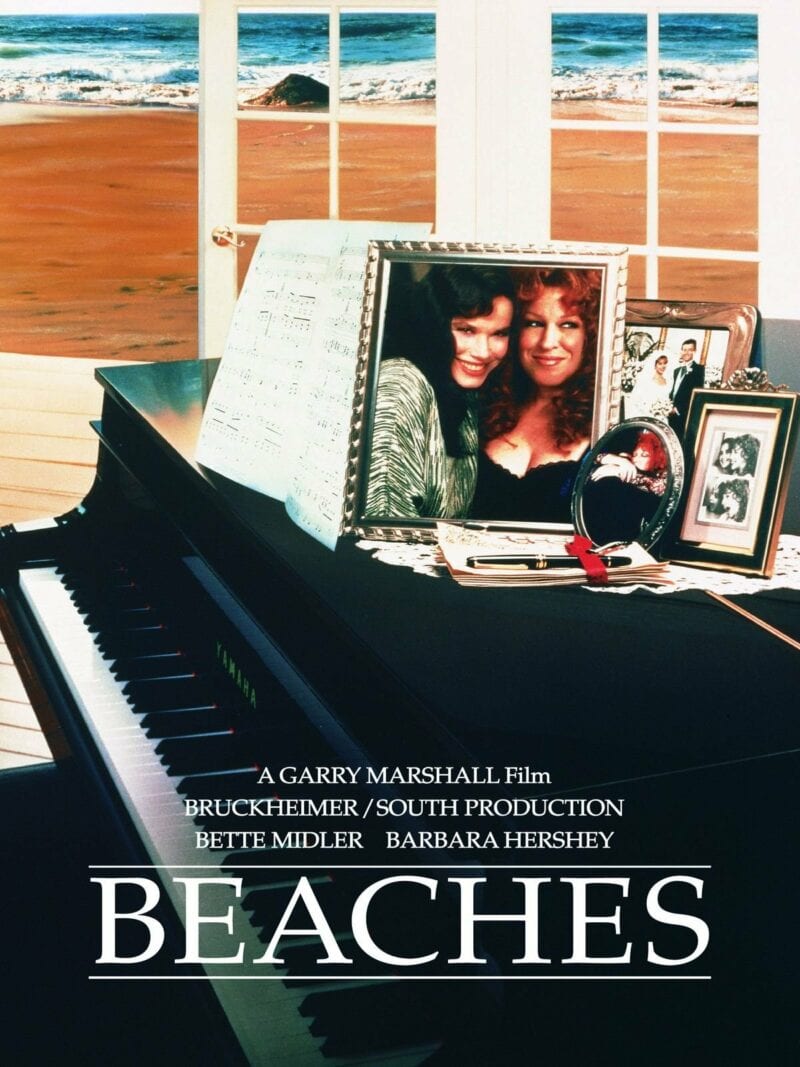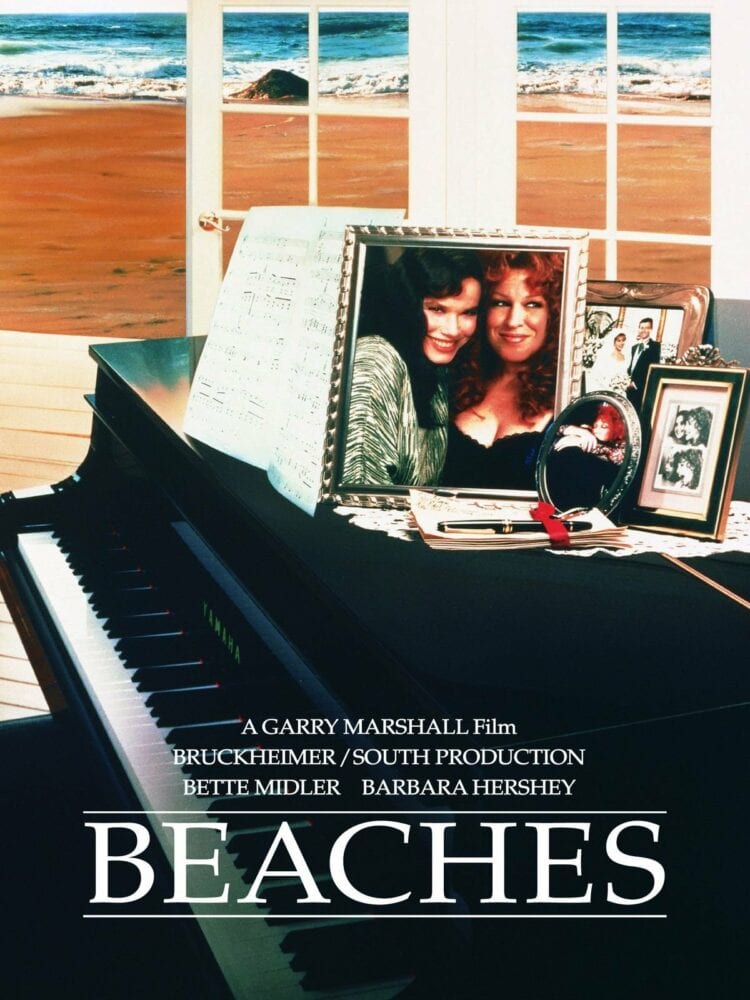 Night 2: Beaches. SOB! This is also a great movie, and I need to share it with my kid. It reminded me of how I played the soundtrack on repeat; when "Oh Industry" came on I was shocked I still remembered all the lyrics!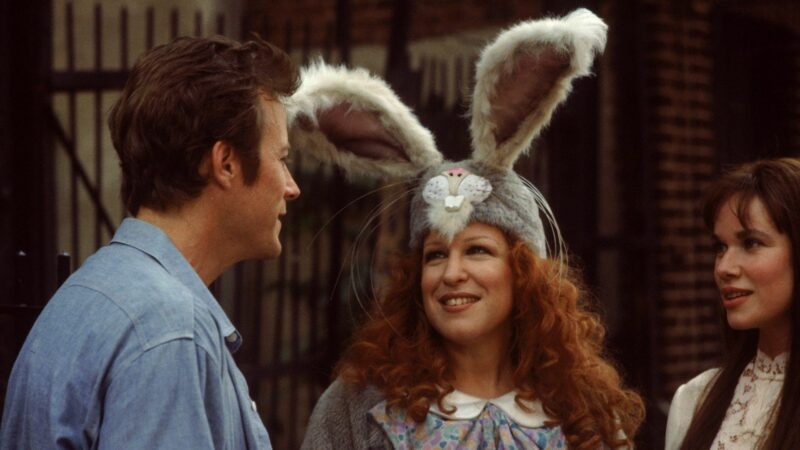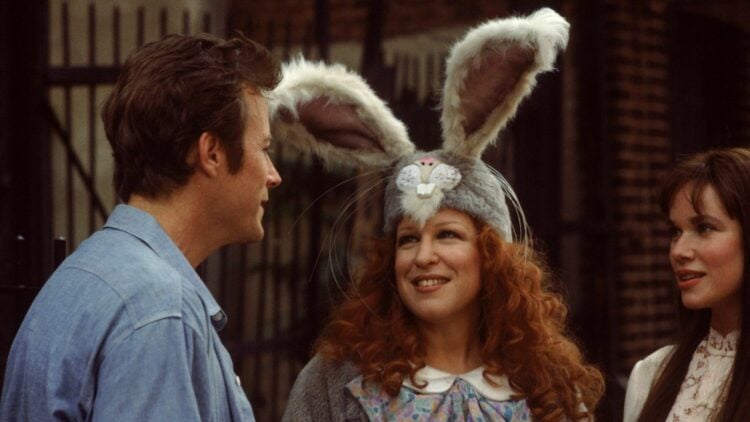 And if like me, you're curious about Hillary's beach house, I found this article from IAMNOTASTALKER about it. IAMNOTASTALKER has a bit on the mansion Hillary lived in, too. I have to say I did a lot of Googling during and after this film – which actors have died, what they have done since, the properties used in it.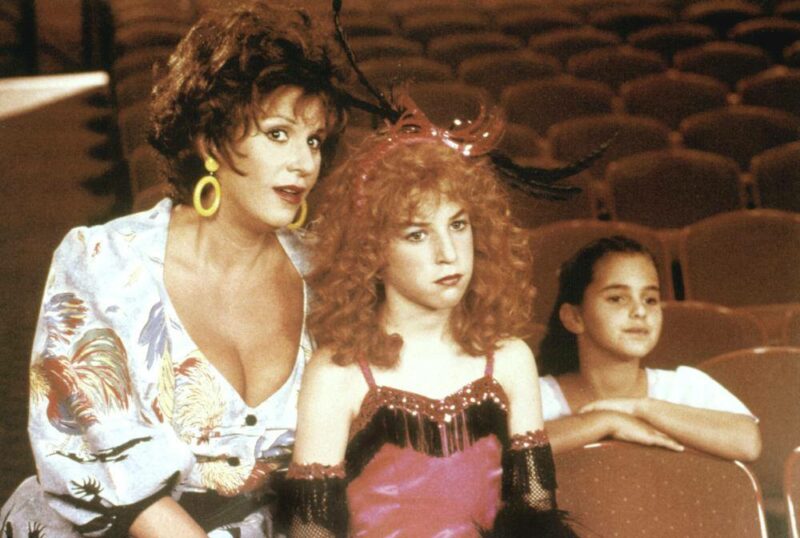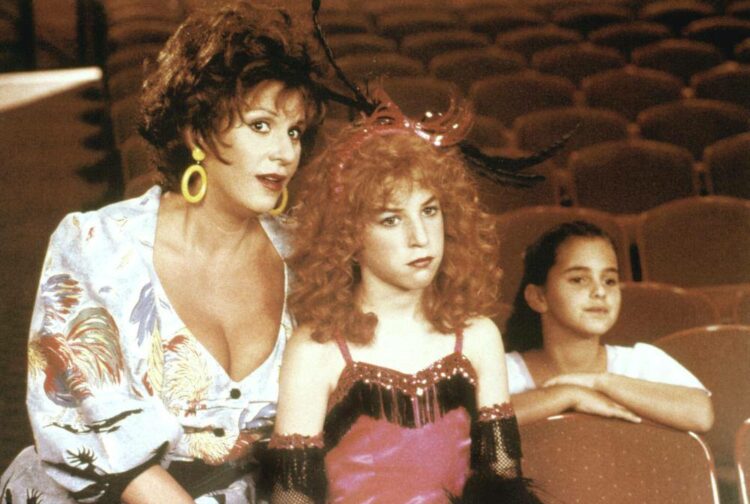 If you haven't seen Beaches in a while, it will be quite the stroll down memory lane.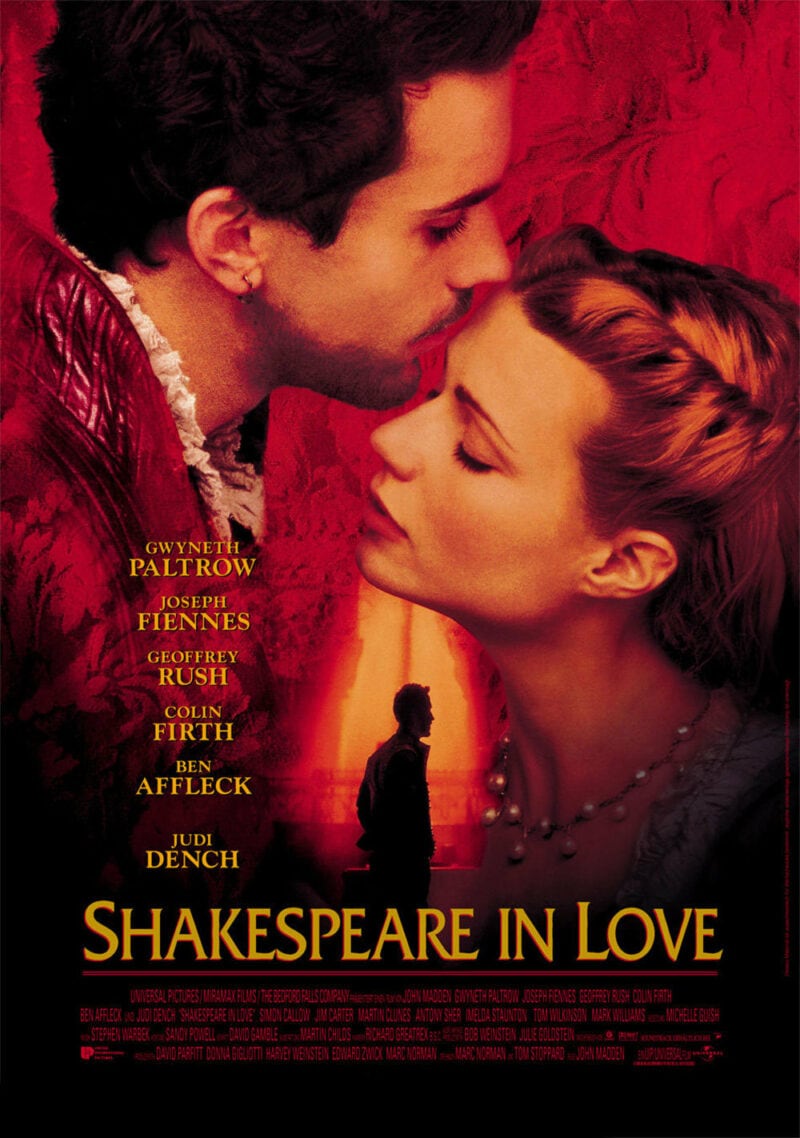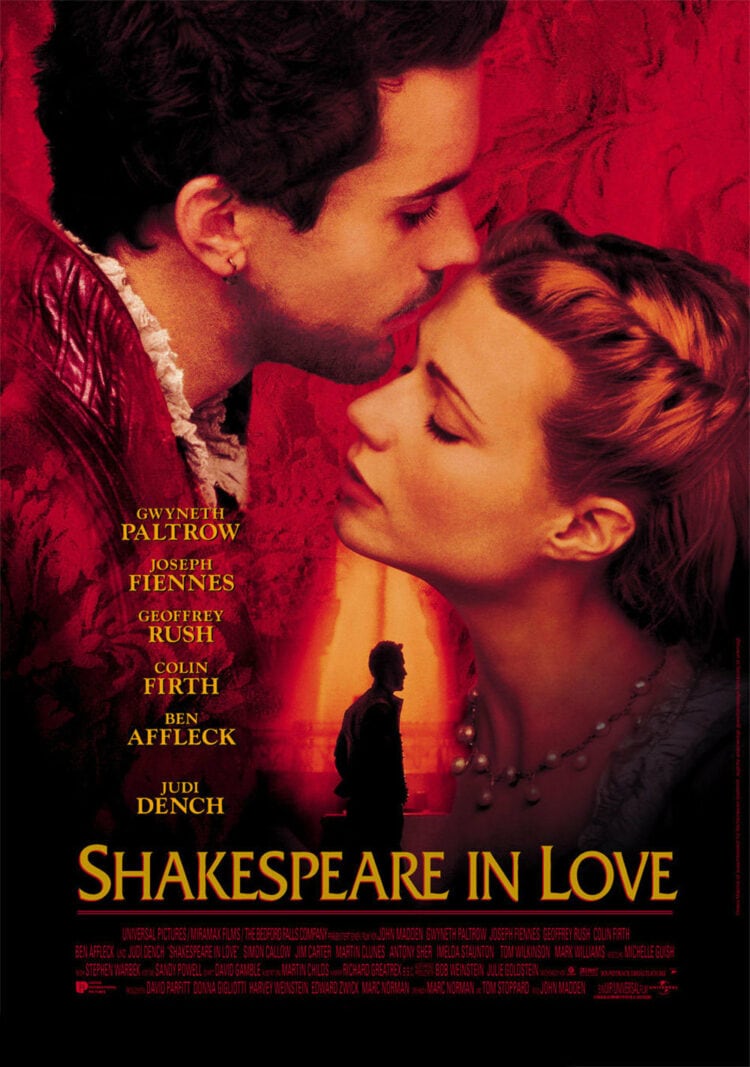 Night 3: Shakespeare in Love. Wow, Joe Fiennes and Gwyneth Paltrow had great chemistry. This film is cute, but it didn't wow me like it did when it first came out.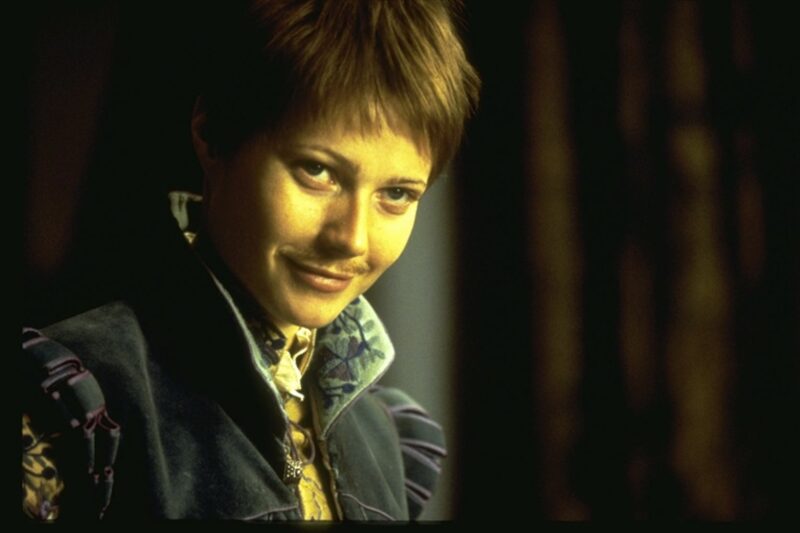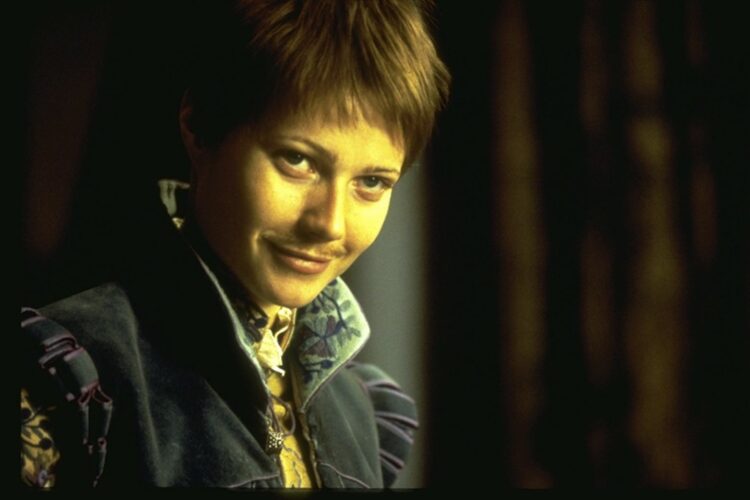 However, I have a newfound respect for Paltrow as an actress, who I think did a phenomenal job. There was a lot of scandal about her, that she didn't deserve the role, she didn't deserve the awards, that Weinstein essentially bought her Oscar. But now watching this movie? She was excellent. And I get why this movie jumpstarted her career.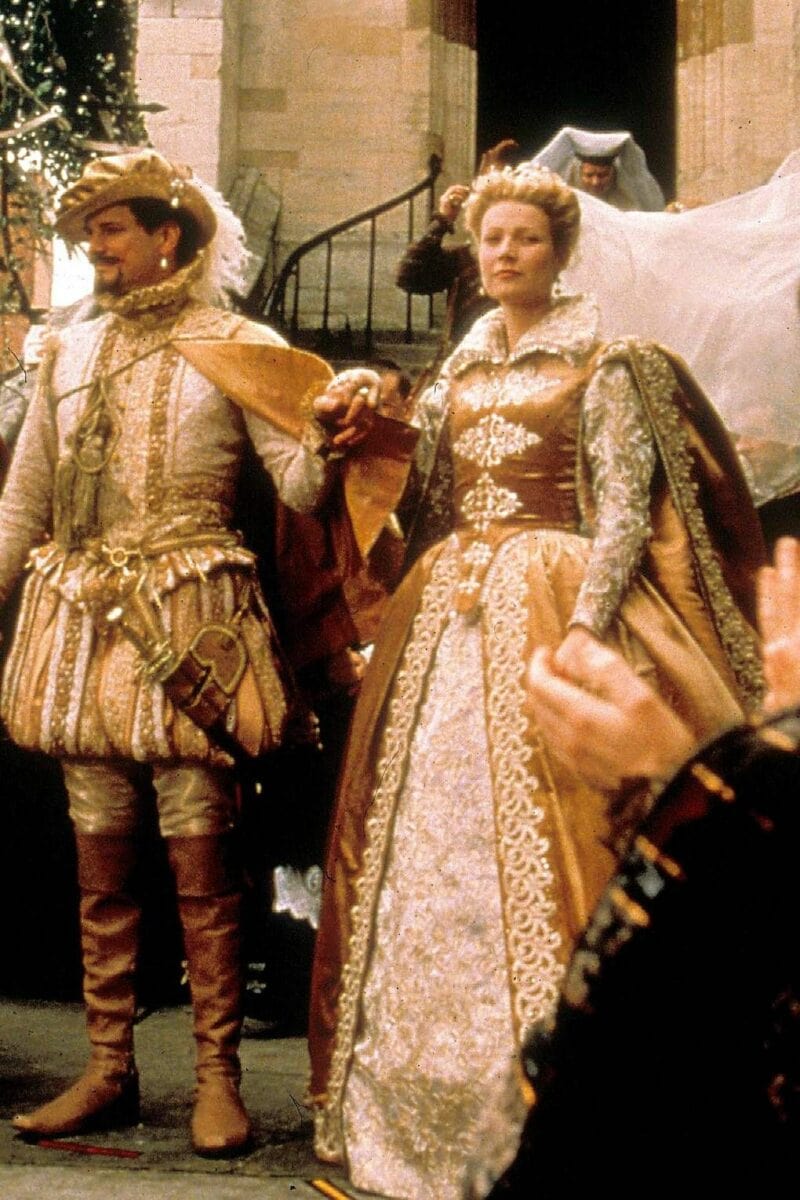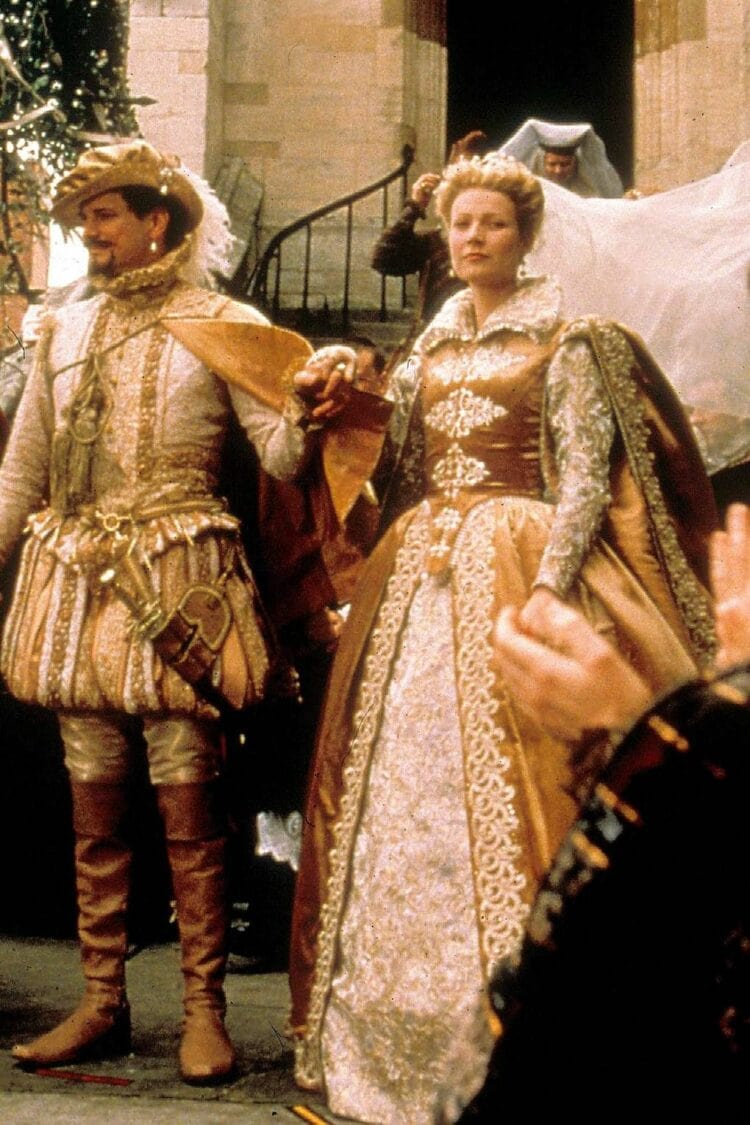 The costumes were fun, seeing all the famous people in the movie was fun, and it was an enjoyable rewatch of this film, but I am not pressed to add it to my kid's movie bucket list.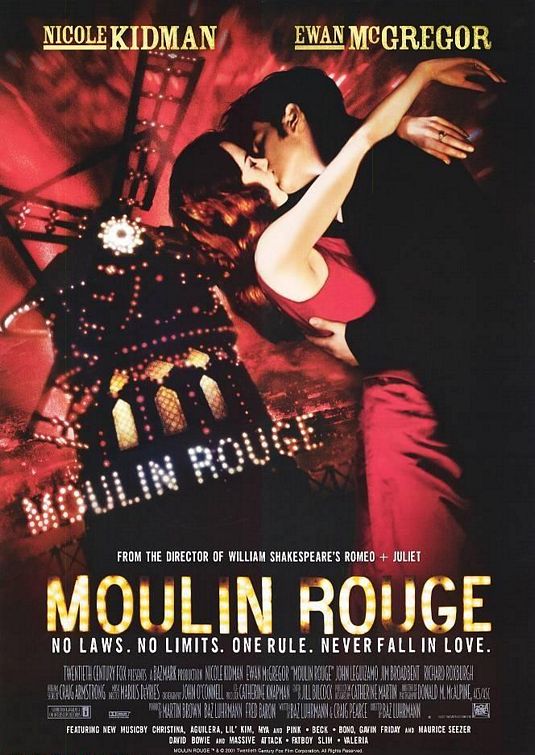 Night 4: Moulin Rouge. This movie is amazing about 75% through and then you're exhausted. I could never recall exactly how the movie ended and now I know: it's because I always end up falling asleep. But what a fabulous film for the 75% I stay awake to watch. I too will be sharing this one with my kid.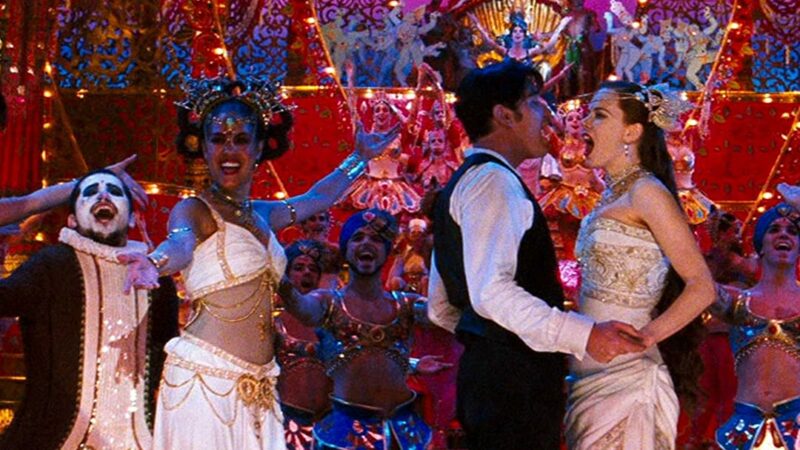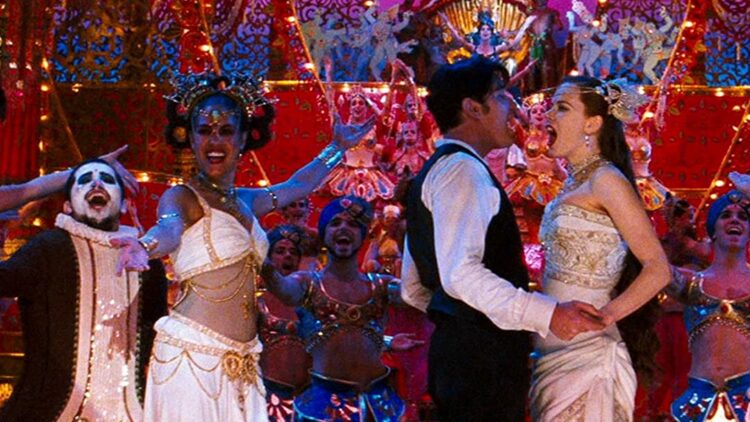 The colors, the songs, the acting, the everything… but I love many Baz Luhrmann's films for this exact reason. It's a colorful, musical, trippy experience.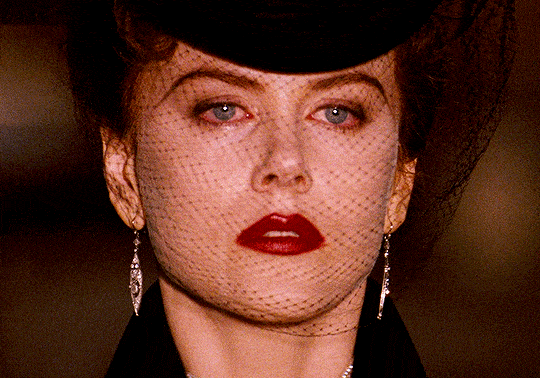 Nicole Kidman has been in some amazing movies, but this one really put her on the map and it's deserving. I didn't love the chemistry between she and Ewan McGregor (they're both soooo good and I can't imagine anyone else but they weren't my favorite pairing, after watching steamy Paltrow and Fiennes the night prior) but gosh she rocked this movie.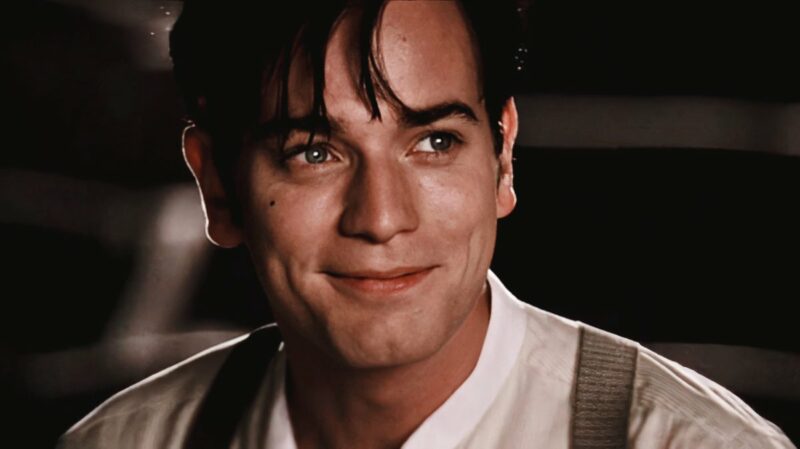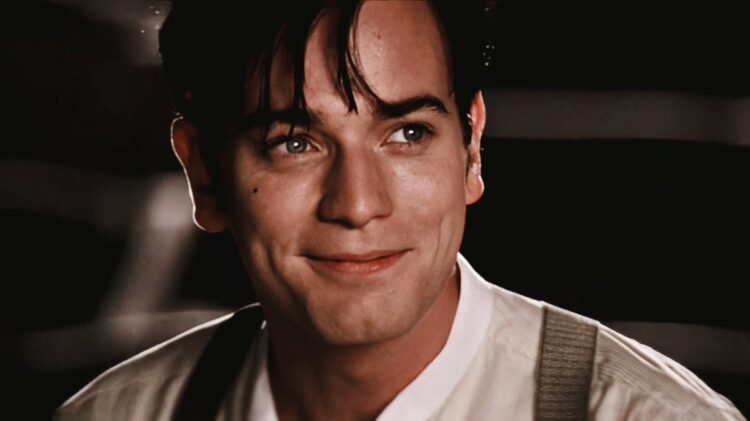 Oh Ewan… this movie made me love you. I now see you singing, "We could be heroes…" no matter the movie you're in.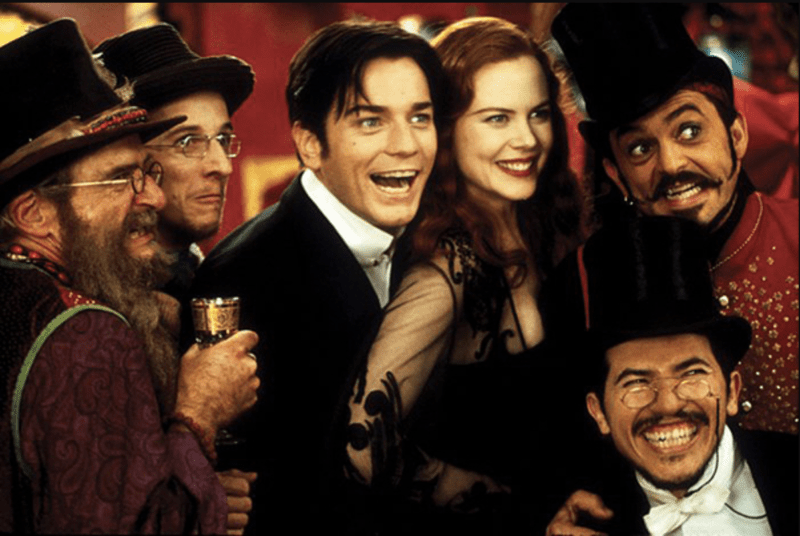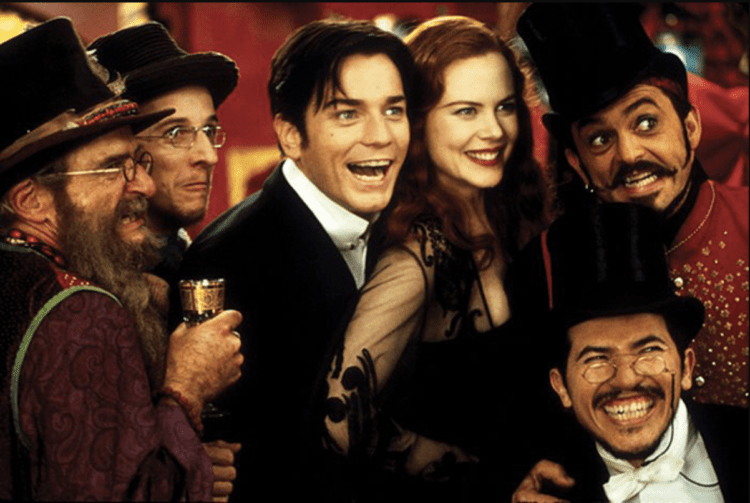 I remember when I was pregnant, I watched a lot of movies, especially at the end when I was on bedrest. My husband one day went to buy me the DVD of Moulin Rouge knowing I loved the film. I unwrapped the DVD and inside was… Moonstruck!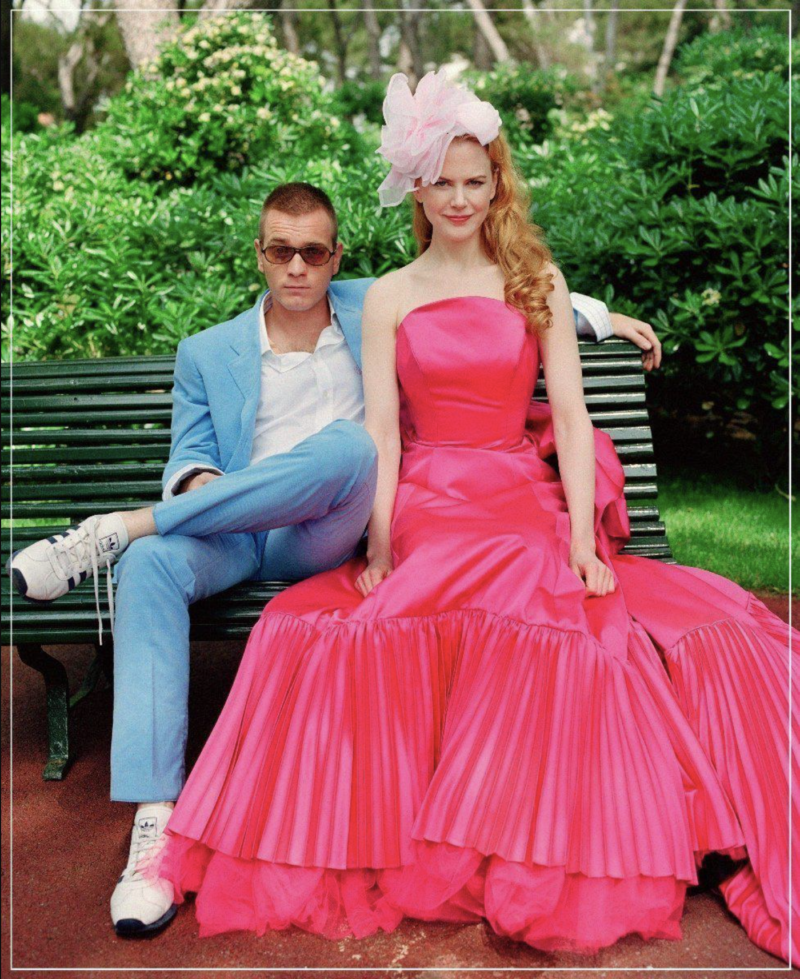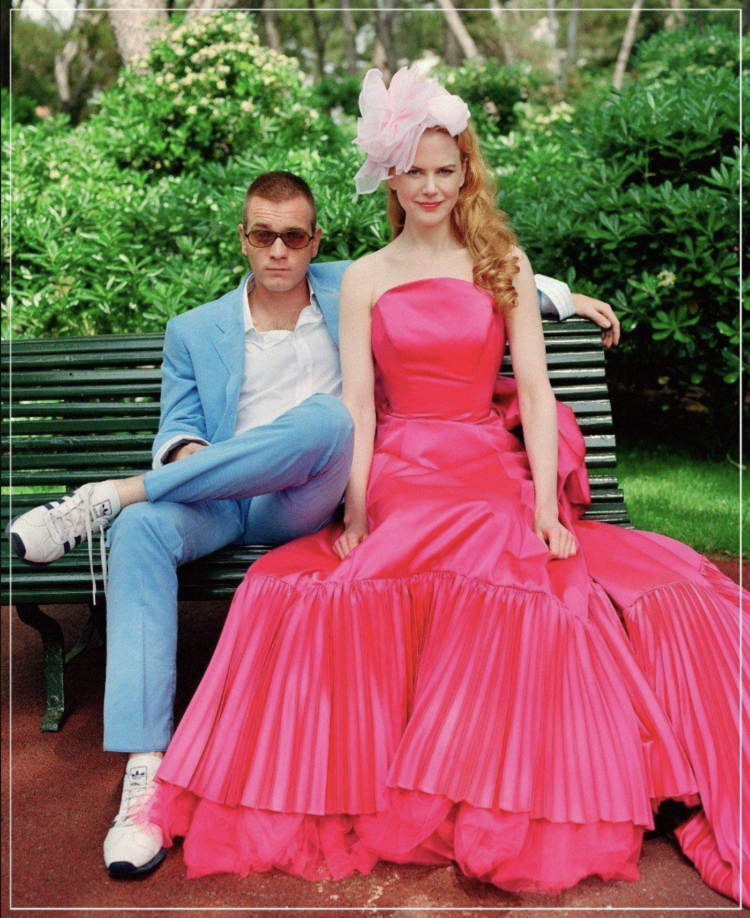 While searching for these graphics I found this one of McGregor and Kidman and it was just too pretty to not share!
For Your Entertainment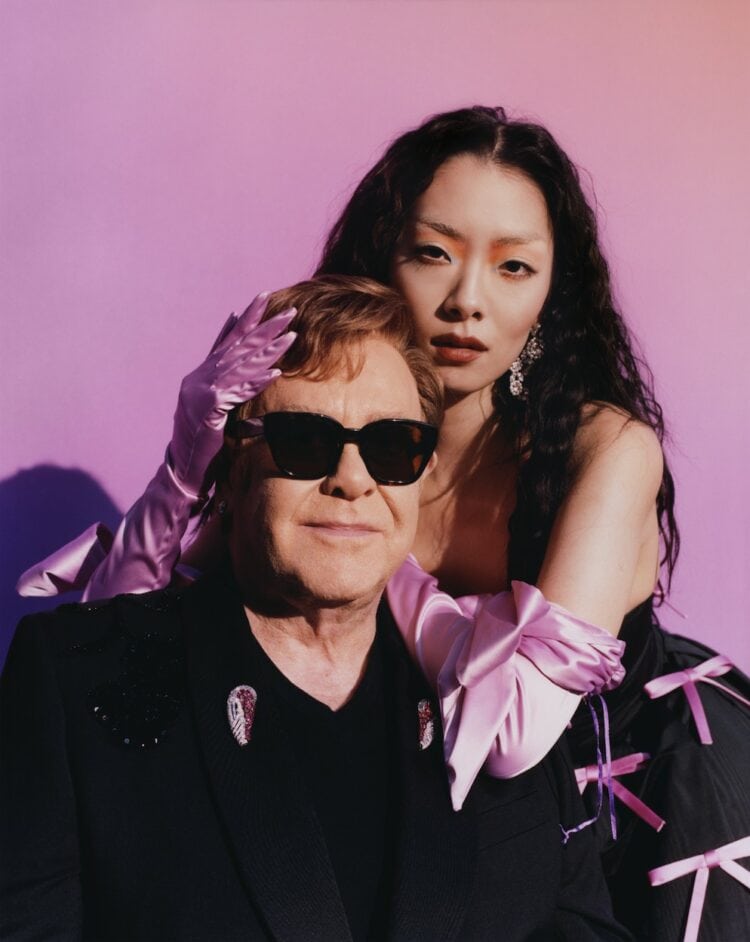 I first shared Rina Sawayama back in December 2019; since then she has released her album, Sawayama, in 2020 to critical acclaim. In fact, last summer she went to Twitter to complain that she was ineligible for any major British music awards due to her lack of citizenship (she was born in Japan, moved to the UK when she was 5, and holds an IRL visa).
Thanks to her tweet, the hashtag #SawayamaIsBritish began trending and caught the eye of Sir Elton John. He tweeted about the fact, and the BPI ended up changing the rules to let anyone in the UK, resident or not, be eligible, and Sawayama is nominated for the BRITs Rising Star award at next month's BRIT Awards.
On Sawayama's latest album, she has a song called "Chosen Family" that is an ode to the her LGBTQ+ family, highlighting the concept of a "chosen family" for those who've been "ostracized by their family, friends or community after coming out."
John clearly is a fan of Sawayama; he shared her single, "Comme Des Garçons" on his Apple Music Radio show Rocket Hour. In a press statement, he shared, "Rina doesn't just represent the cross-cultural mix of inspiration from which the best music always thrives, but a generation who have grown up with the internet and the entire history of music at their fingertips and mix together whatever they please with real love and understanding, unconstrained by old ideas of genre or boundary. To my mind, she's the brightest embodiment of this: a brilliant, confidence-oozing, endlessly fascinating songwriter and performer."
To have the two partner on a remake of "Chosen Family" makes sense and adds another beautiful layer to this beautiful song. This video of the two of them incorporates the lyrics. Enjoy.