This article may contain affiliate links; if you click on a shopping link and make a purchase I may receive a commission. As an Amazon Associate, I earn from qualifying purchases. 
This LISSOM flats review has been updated several times over the years. When I first encountered LISSOM flats, I became an instant fan and felt a connection with the founder. Thanks to this LISSOM flats review and me wearing the shoes all the time, I sold thousands of pairs and had many of you write me, thanking me for introducing you to these revolutionary shoes.
But LISSOM was a small business started by a woman who wasn't from Silicon Valley, didn't have an MBA, but had a brilliant idea and made it reality and learned as she went along. And while she had a great product, her business ended up failing and those of us who supported her were also affected.
Honest LISSOM Flats Review
This LISSOM flats review was updated in 2020 to share my experience as a promoter of the brand and how I was out thousands of dollars in affiliate revenue because the company filed for bankruptcy. But the founder paid me all that was owed to me, and found new investors to re-launch LISSOM with the same great style and comfort.
I understand how hard it is to have a successful business, and how to scale when your business grows faster than you expected. I appreciate that the founder paid me what was owed from her own pocket, making things right. And I appreciate that she is so passionate about LISSOM that even with such a difficult experience, she relaunched the line, so I updated my honest unpaid LISSOM flats review.
However, in 2023 I received word from the Lissom founder that she was no longer associated with the brand so I felt it was time to again update this review. I will keep my review below but want to give information about LISSOM flats and the state of the business as fas as I know:
What's Going on with LISSOM?
LISSOM was created by Jennifer Markham, who is a creative and passionate entrepreneur that created a pair of revolutionary shoes I own and love, years after getting my first pair. However, she is no longer with the company. Per an email I received from Markham in September 2023:
"Just wanted to give you a heads up that for personal reasons I have left the company that owns Lissom. I have been on board with them for 3 years now as an employee. I wanted to let you know as I know you are still kindly recommending the shoes and did a great update post for us which I very much appreciate.
As I'm no longer there I can't give you any updates on the co so I just wanted to let you know that in case there are any changes with the business then I won't be able to keep you and your followers updated and I won't be there overseeing it any longer. Thanks again for your part in our journey and best wishes to you, Jennifer"
Markham has been my point of contact with LISSOM since the beginning. She was wonderful in keeping me abreast with changes with the company and reimbursed me backpay for affiliate sales from her personal bank account. I have found her ethical and caring about her customers and wish her the best in her future endeavors.
I no longer have contact with LISSOM, and as I have two pairs of these shoes that don't look as though they will be worn out any time soon, I do not plan to update this LISSOM Flytes review again. However, I encourage others to use the comment field below to keep others informed of ahy experiences good and bad with these shoes, the website, and customer service.
LISSOM was available on Amazon, but I checked my links and they are no longer available there so I have switched all links directly to the LISSOM site.
LISSOM Flats Review
Back in 2018, a reader reached out asking me if I had tried LISSOM flats. To be honest, I hadn't even heard of the brand. I visited their website and was intrigued enough to purchase a pair to provide an unsponsored honest LISSOM flats review. Now in 2022, I have owned three pairs of LISSOM flats and am a true fan.
What is LISSOM?
LISSOM was started after the founder Jennifer Markham left Pilates and realized how her shoes undid all the good from her class. She shared, "I realized the shoes I was wearing outside the studio were dulling my senses and core connection from the ground up. In ballet flats I felt myself clawing my toes to hold on, flip-flops made my back hurt, and sneakers felt over-padded and restrictive."
Markham desired a shoe that allowed her feet to be grounded, thereby improving communication with her core and helping her move better. She couldn't find anything on the market that did all that and also looked cute so she took it upon herself and in 2017 LISSOM Flytes (the name of their style of flat) was born.
Fun fact: LISSOM is an old English word that means flexible, nimble, agile
I liked the modern, almost space-age style of LISSOM flats, loved that they were vegan, extremely lightweight, and washable. Unlike other flats I had, these were designed in the shape of a foot, with just the right amount of cushioning. I have wide feet, short toes, and am prone to pronating. That combination isn't great for flats.
I regularly deal with stretching flats out because my feet aren't the same shape. I have so much toe cleavage my pinky toe pops out or gets mangled. Often flats with cushioning look frumpy; these looked cool in a forward-thinking style that would be right at home with a wardrobe of clean, modern basics with an edge.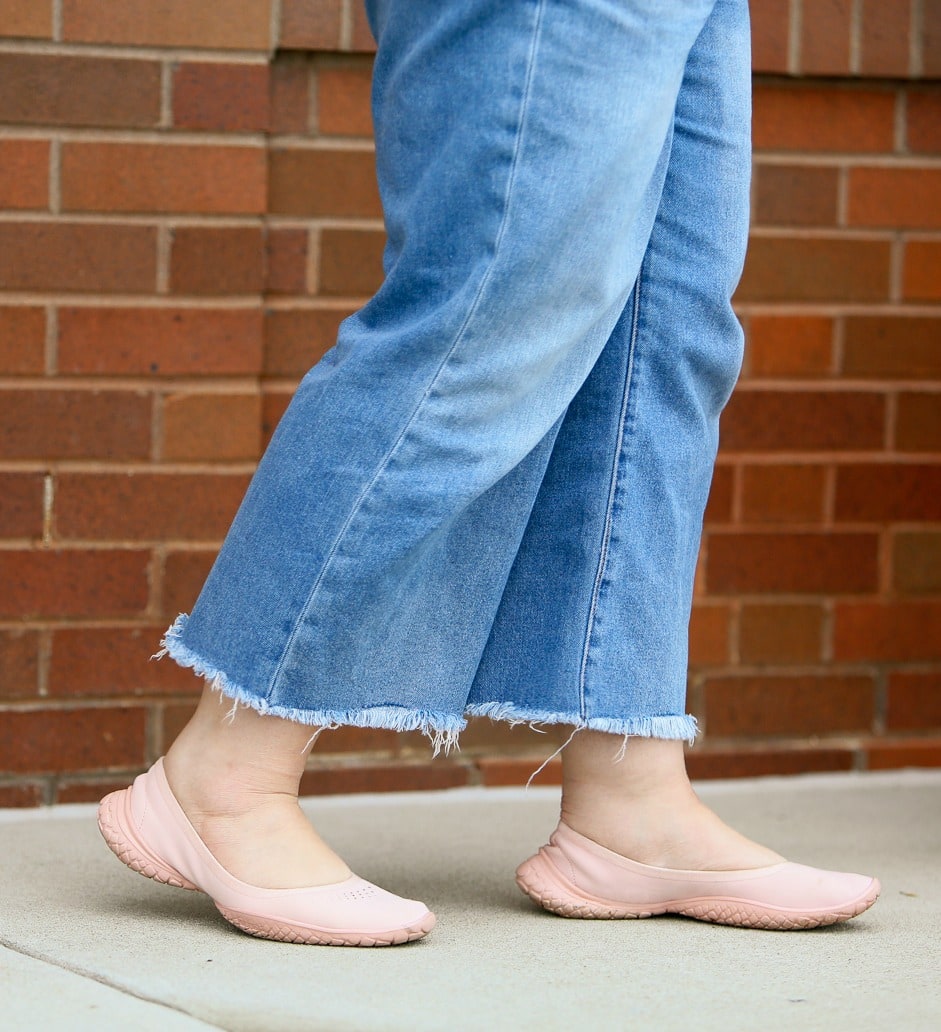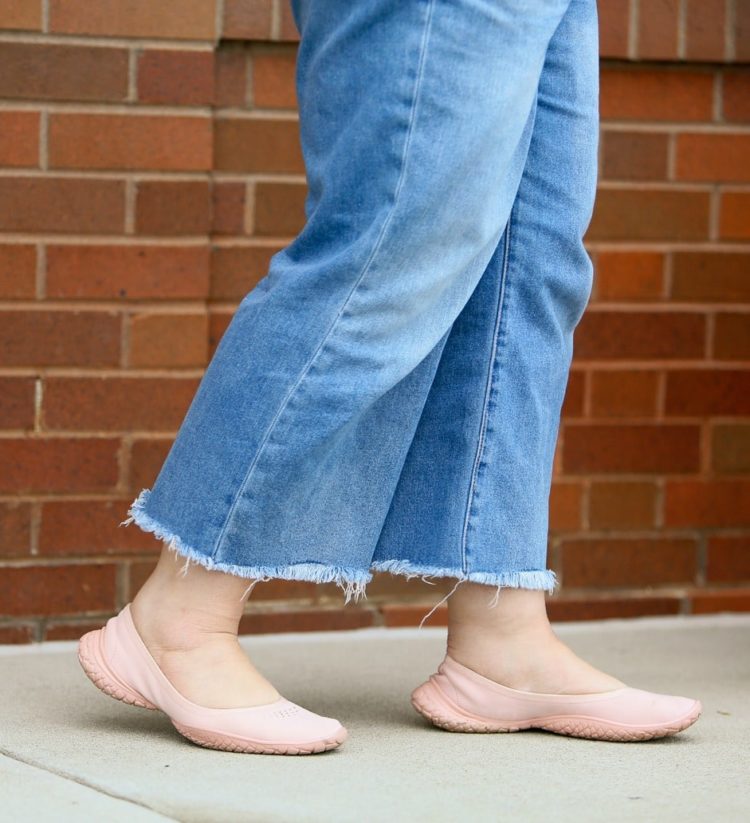 The uppers of LISSOM Flytes are made from several stretchy layers of Lycra and other activewear fabrics. The ultra-lightweight, high-grip, super flexible outsole is made of a patented blend of rubber and other traditional running sole synthetics. The insole is removable, the rise of the shoe high enough to accommodate some orthotics and insoles. LISSOM has a 30-day money back guarantee so you can truly test drive their shoes to be sure they're great for you.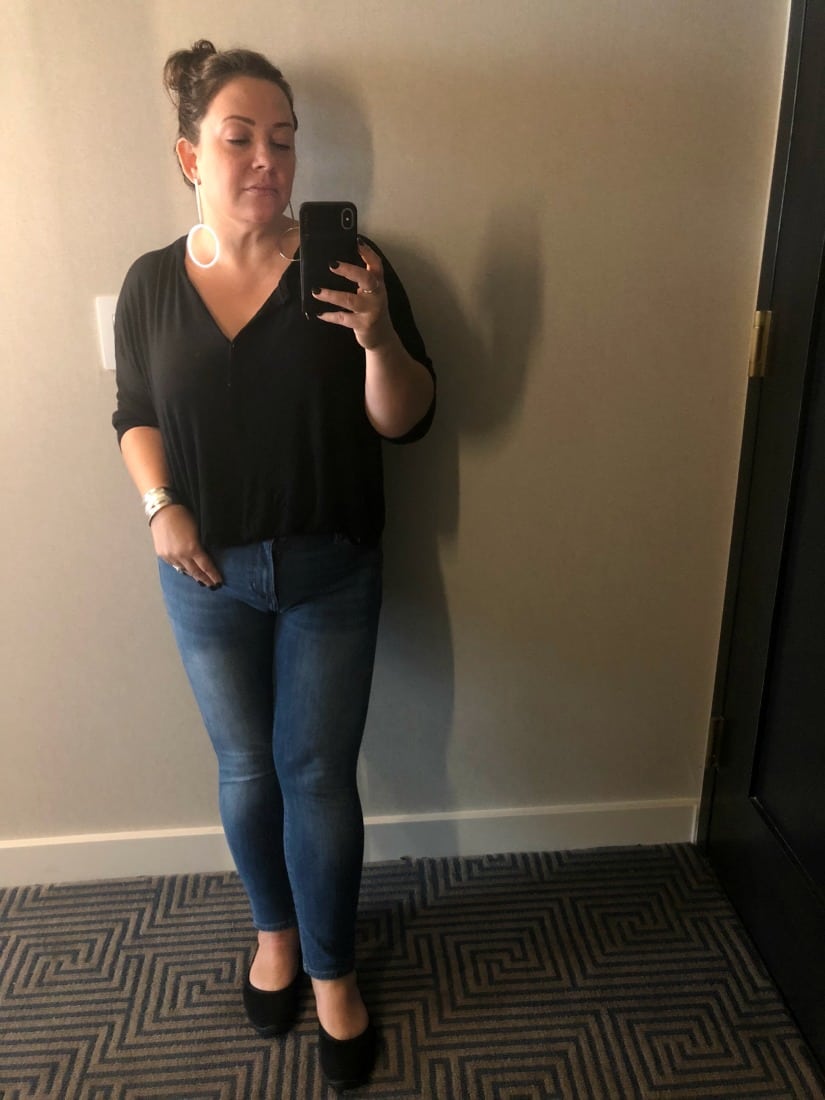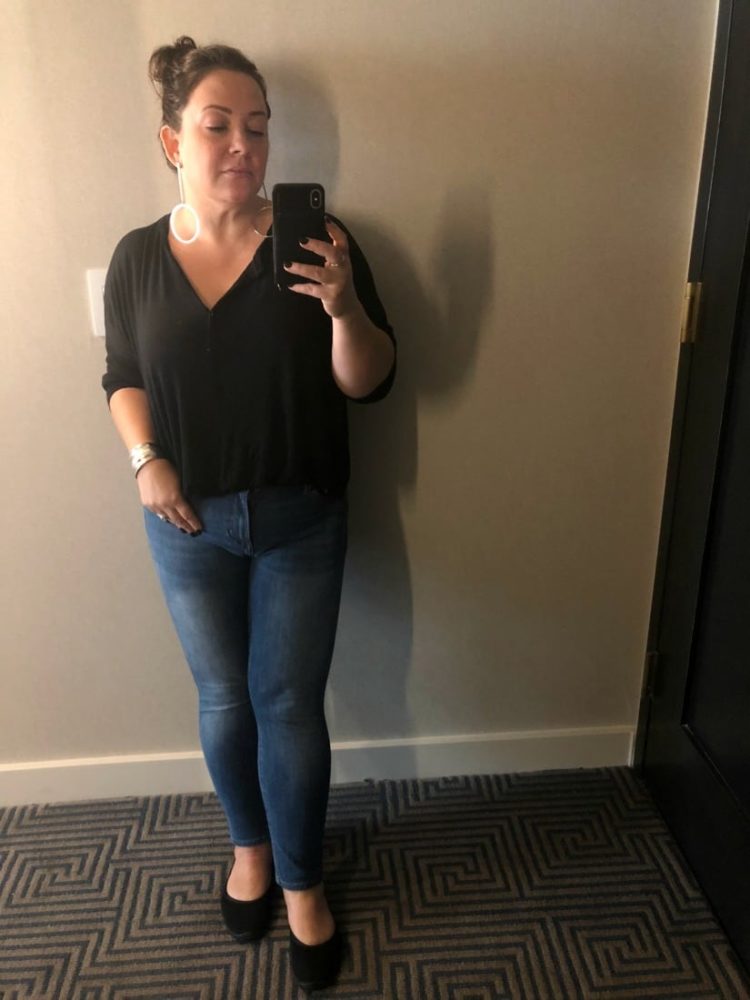 Ordering my First Pair of LISSOM Flats
I ordered a pair of LISSOM Flytes in Black with Black Sole in size 8, my regular shoe size. The shoes arrived quickly, in a beautiful box, carefully packaged. The shoes looked exactly as they did on the website. They are like a lined neoprene fabric with a seam around the foot opening and a flexible grippy sole.
LISSOM recommends wearing the shoes a couple of hours at a time to get adjusted to them. I put them on and they were instantly comfortable… yet felt weird. You'll see from the photos that the sole sticks out a bit from the back of the foot. This is to bring greater control to the foot while accommodating lots of different foot types, and it takes a bit of getting used to.
Also, the sole of these shoes are drastically different from any other shoe I've worn; it's not rigid and its shape goes with the shape of a foot with additional padding in the sole and the ball of the foot. It's a unique feeling walking in LISSOM flats, sort of like being barefoot yet protected. You can walk on gravel and hot asphalt but you also feel the shape of the ground beneath you.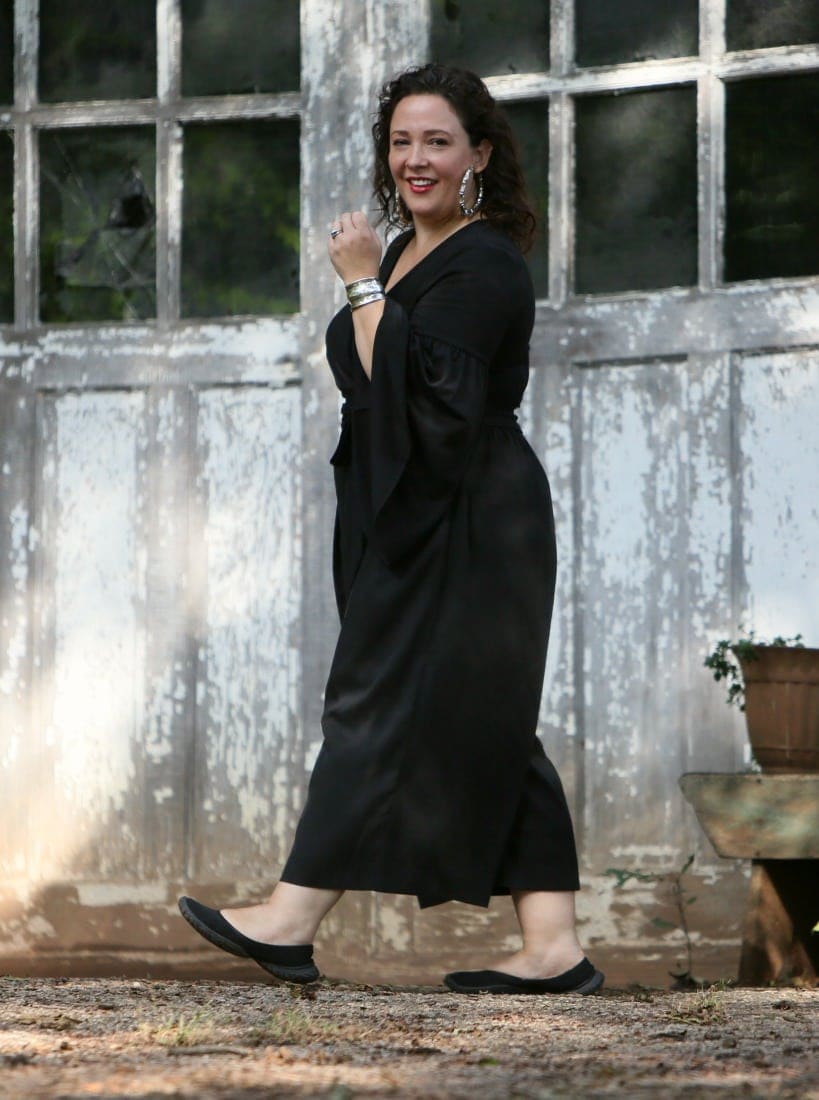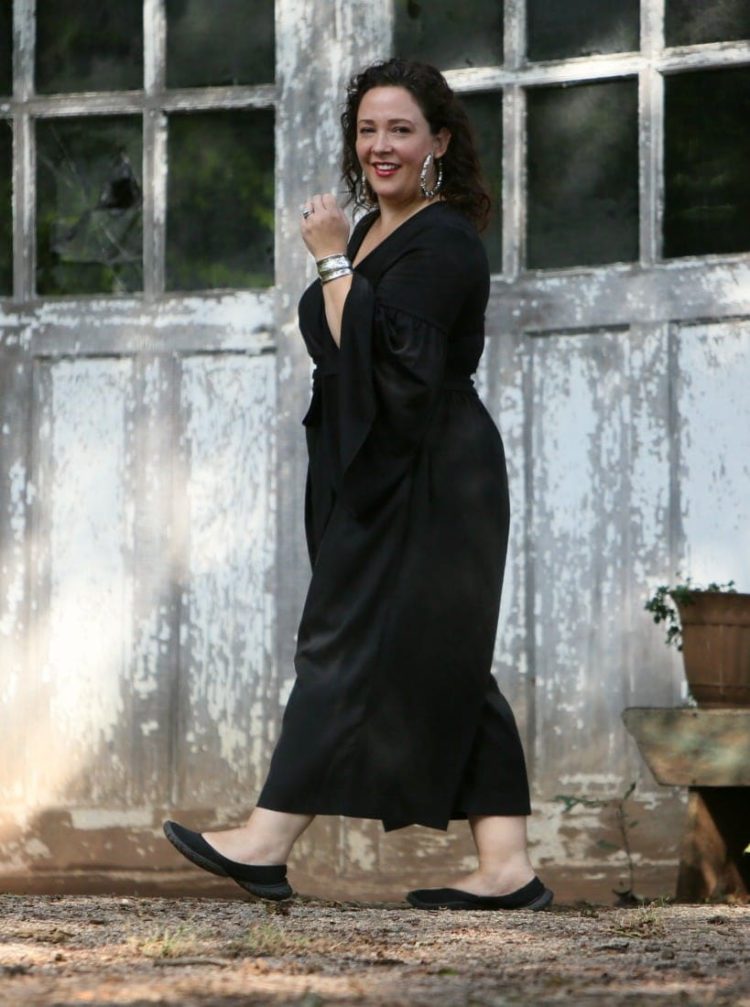 The Lissom Flats Break-in Period
I didn't wear these for little bits at a time to get used to them. I was taking a flight and wanted a super easy shoe to slip in and out of at TSA that would also work with a variety of outfits I packed. I grabbed the LISSOM Flytes and my inaugural wearing was on a flight.
My LISSOM Flytes survived a frantic dash to my gate, a long trip to baggage claim, and activities before I could get to my room. I wore them several times throughout the trip and used them as slippers when padding around my room. They felt like a hybrid between ballet flats, sneakers, and slippers and I was a mega fan.
My mistake with LISSOM flats is I didn't give them that break-in period. Yes, they were super comfy but because I didn't give them much time to cool off and bounce back, I stretched them out a bit. I wore them here and there for weeks after the trip, running to the market or to take my kid to school, not long trips and they seemed fine.
Then I had a weekend getaway and took them as the primary shoes for the whole weekend and that's when I realized I stretched them out. My feet were sliding around and the shoes made a squeaking noise when I walked. I walked off a step and the shoe gripped the ground while my foot went another direction, twisting my ankle.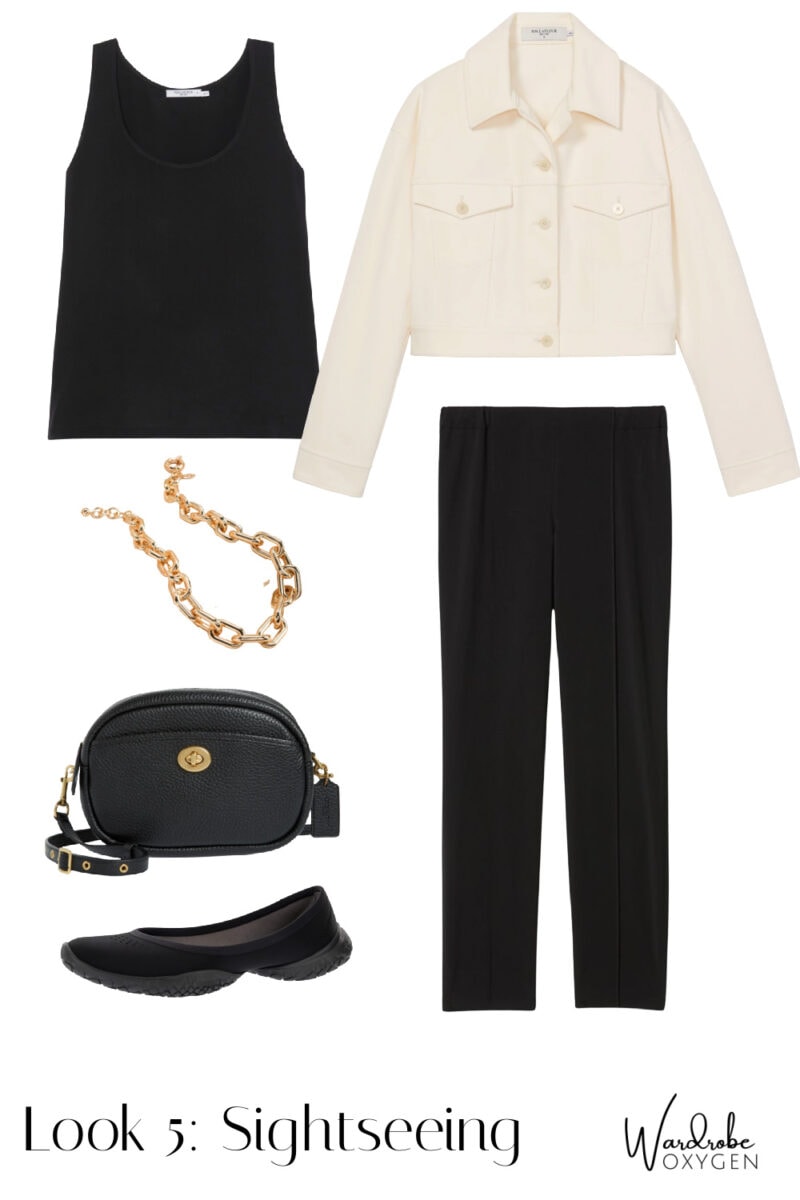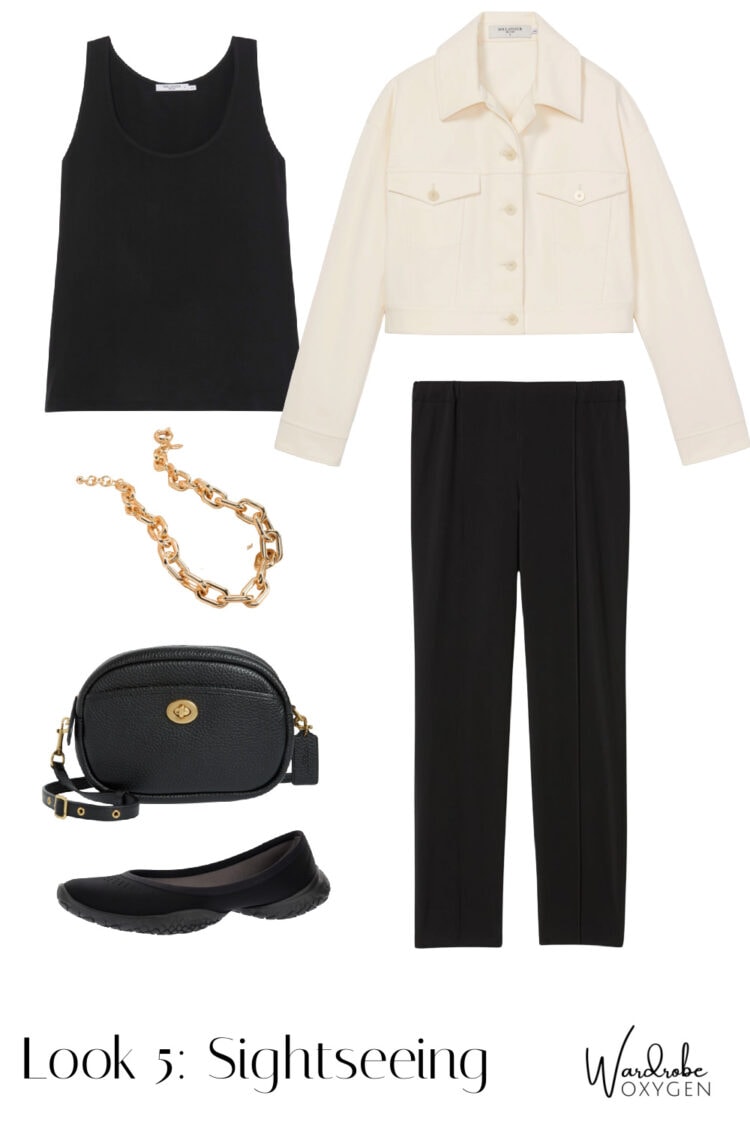 Washing LISSOM Flats
Once home, I decided to wash the shoes for the first time, thinking it would help them bounce back. That it did! I removed the insoles, and to be sure the shoes didn't get damaged in the washing machine, I put everything in a lingerie bag, washed on gentle, cold water, liquid detergent. The shoes came out looking great… and the washing seemed to do the trick! The shoes fit again like they did when I got them. I began wearing them regularly and continue to do so four years later.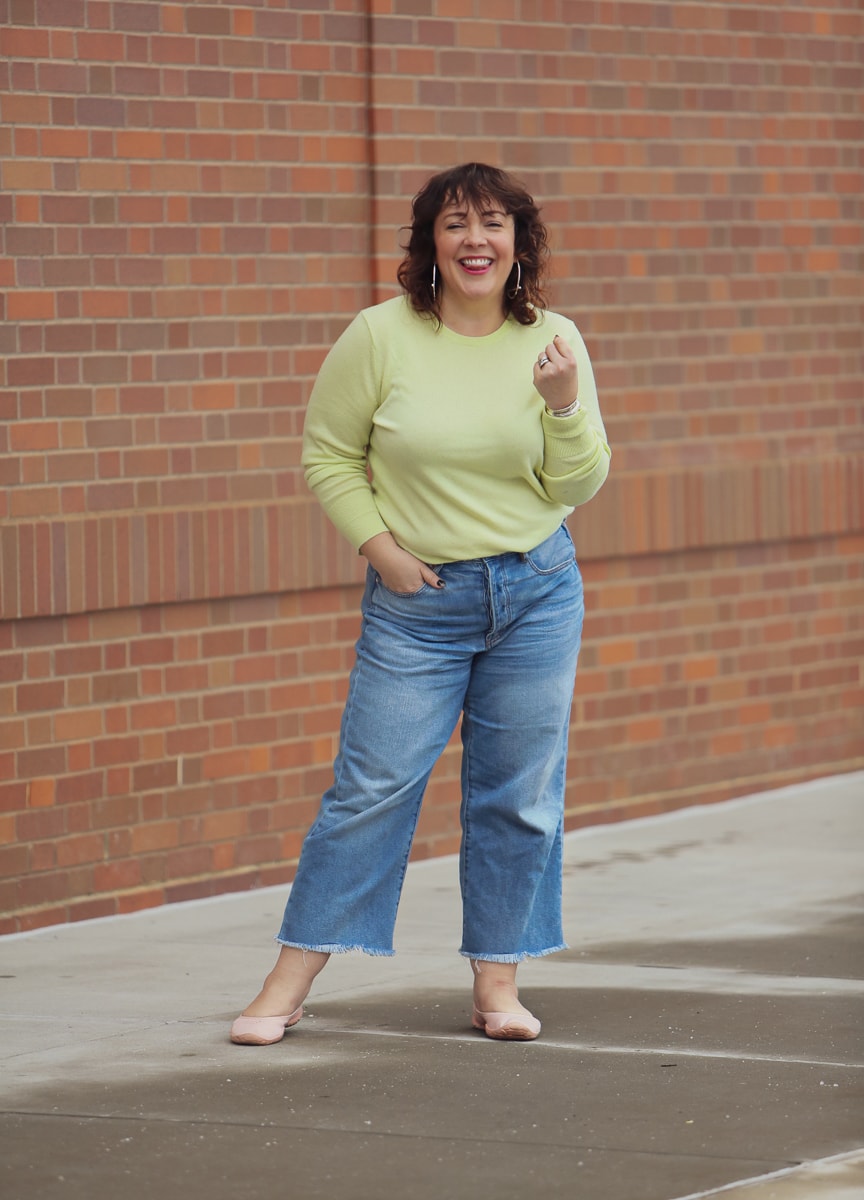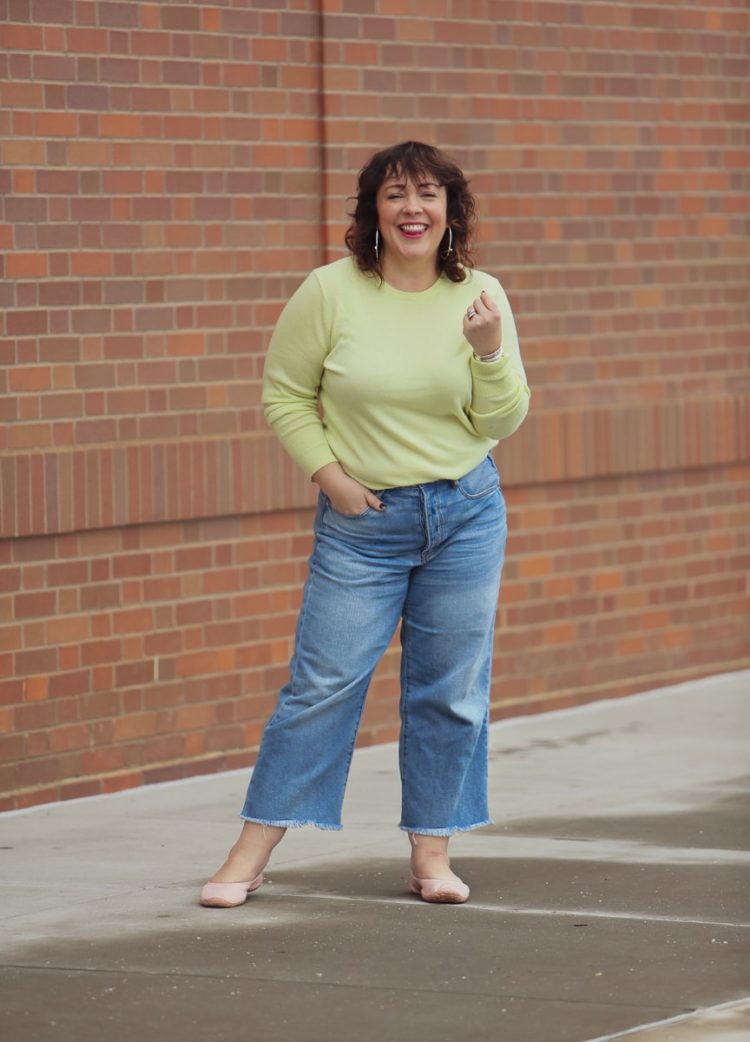 My Second pair of LISSOM Flats
LISSOM saw a decent amount of traffic from my site after I first featured them in 2018 and offered to send me another pair in thanks. This time I chose a pair in Blush, figuring they would be a low-contrast neutral that would work with a variety of outfits. This time I followed the instructions. I wore them for two hours around the house, waited a day, wore them again for a couple of hours, waited a day, and then wore them for a bit longer. This "breaking in" period seemed to "train" the shoes to mold to my feet and seemed to help them better handle my pronation.
I love the blush color as it's low contrast with my skintone. I've worn them with dresses, with ankle jeans, with cropped wide-legged pants. I find them to be far more stylish and versatile than a classic ballet flat, and kinder to my feet for long periods of time than my Rothy's flats. In fact, after getting two pair of LISSOM flats and liking them so much, I donated my Rothy's flats.
While I would likely stick to a supportive sneaker or boot for hikes and long days of sightseeing, my LISSOM flats have become a must-pack for every trip and from spring through fall they're the most worn everyday shoes in my closet.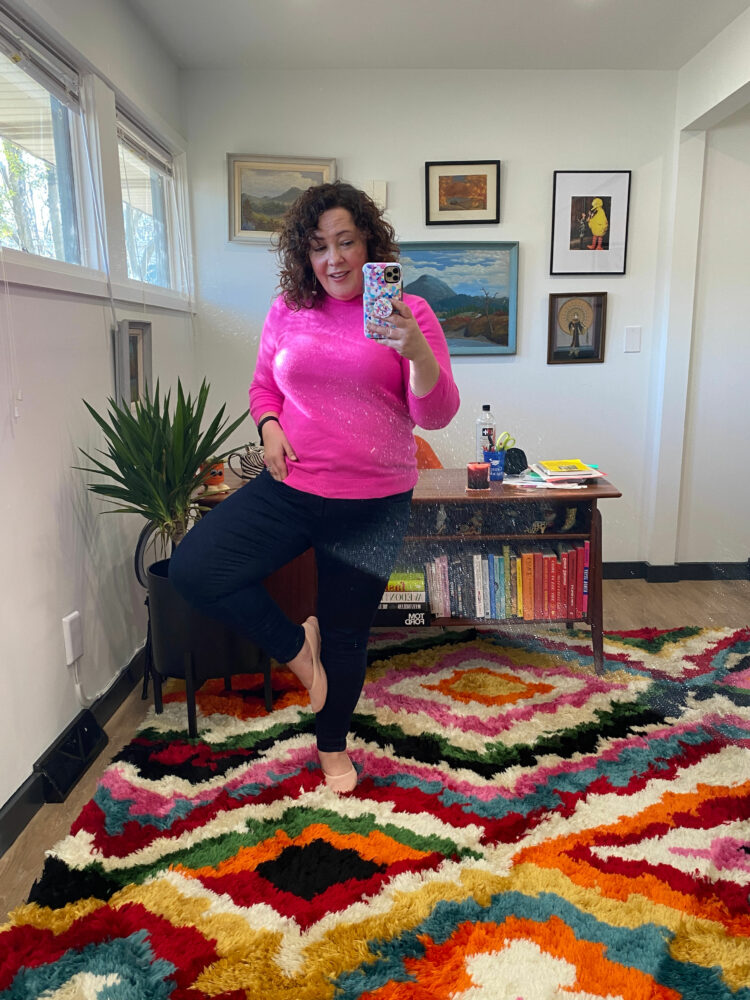 My Third Pair of LISSOM Flats
As I mentioned at the top of this LISSOM flats review, I had some issues with the brand. In 2020, the UK company filed for bankruptcy, ceased communication with me, and failed to pay thousands of dollars in affiliate revenue I earned from promoting the shoes through this review and times I wore the shoes.
But in 2021, LISSOM returned with a new business model (including a US-based warehouse for quick shipments to us outside of the UK) and the founder paid me any outstanding revenue. She also sent me another pair of LISSOM flats in the color of my choice. I chose black with black, just like my original pair.
I chose black with black not because my first pair failed me, but because I failed them. I took these shoes on travel and somehow the insole of one shoe fell out and I lost it on the trip (likely forgotten at the bottom of a hotel closet). I was devastated as while I was frustrated with the brand when this happened, I still wore the shoes all the time and they just aren't comfortable without the insole.
I was happy to find that in 2021 with the relaunch of LISSOM, the shoes are exactly the same fit, same quality, same design, same great packaging.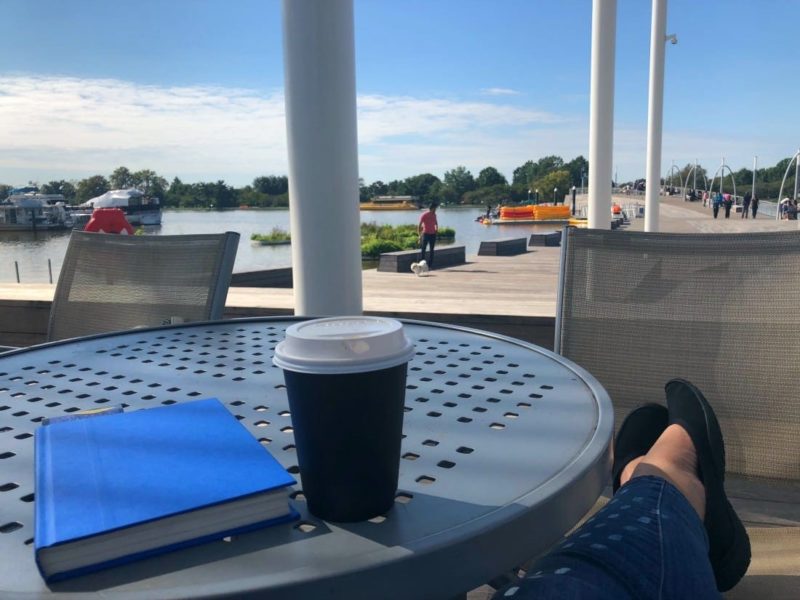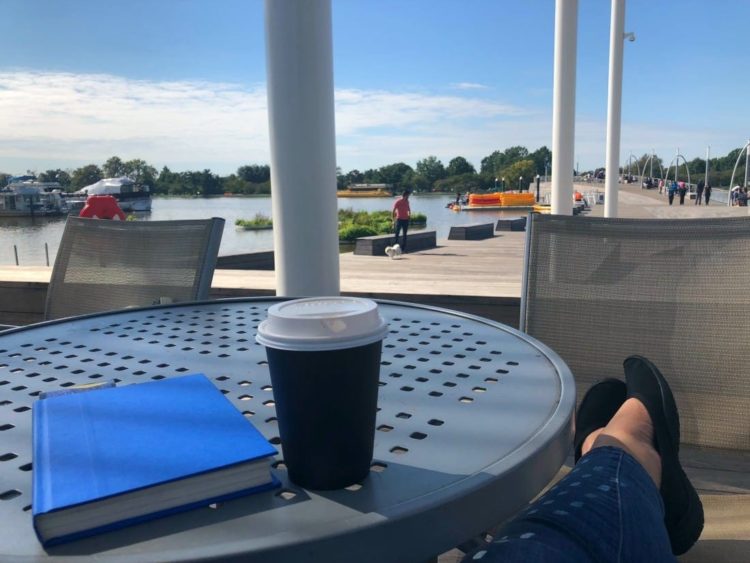 My Honest Thoughts on LISSOM Flats Four Years Later
I have fussy feet. My feet are wide, high volume, and I have short toes. I have stretched out so many pairs of leather flats, have had my pinky toe escape from low vamps, and often can't fit all my toes into a strappy sandal. If a shoe is too flat, I will have pain for days after wearing yet arch support is often in the wrong place for my shape of foot. I own shoes that are comfortable, shoes that are cool looking, but few that are both.
And LISSOM flats, in my opinion, are both. I think they look really sharp with cropped wide-leg pants, with midi dresses, ankle pants, and even leggings. They're so lightweight, they feel like you're not wearing anything, but the sole is really grippy and offers stability.
I love LISSOM flats for travel. They are comfortable on a plane, even if your feet swell, and are easy to slip on and off. They're a good option as a slipper when at your hotel. They are so slim and lightweight, they don't add weight to luggage and can be tucked into a tote for a quick change when walking back from an event or other destination.
I keep my black LISSOM flats near my front door because they are the perfect slip on and go shoe with most any outfit from spring until fall. And I love how if I do hit a puddle or dribble my coffee, I can wash up my LISSOM flats and have them back to looking like new.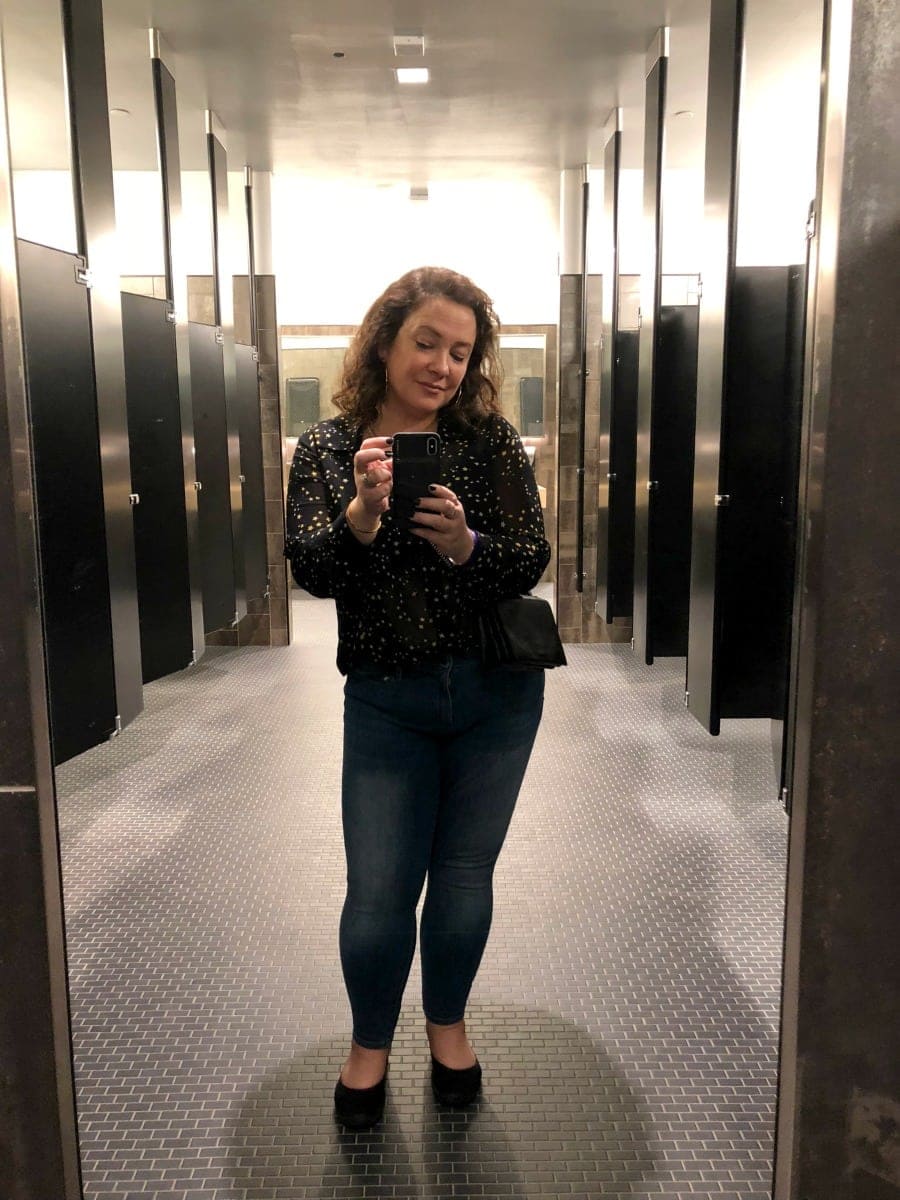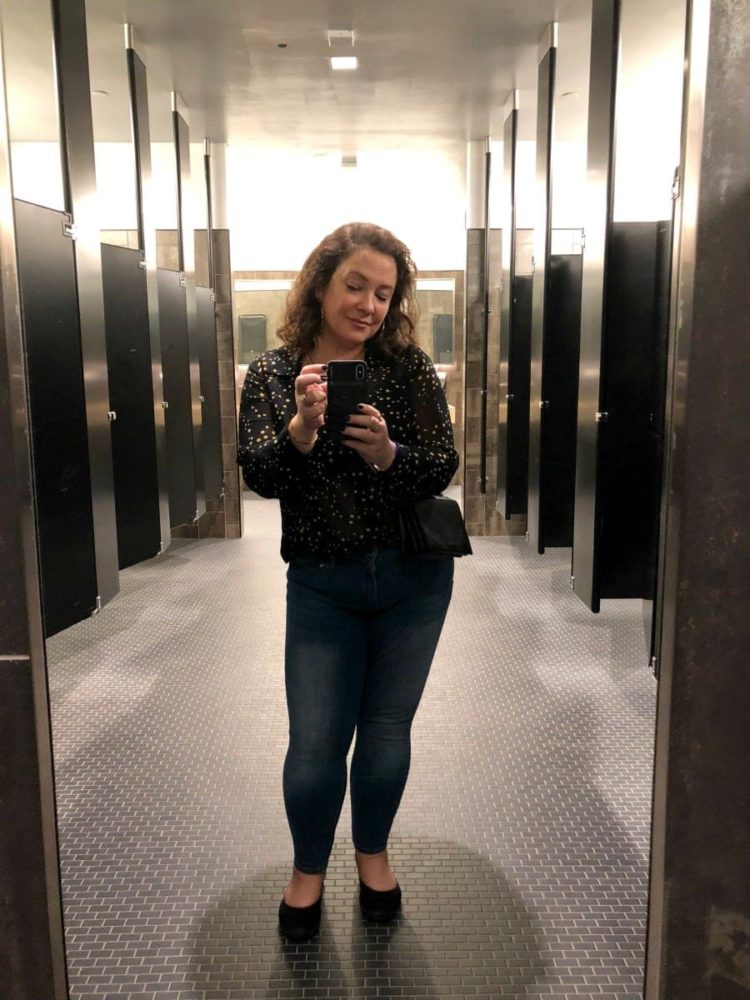 LISSOM Flats FAQ
These are the questions I get most from people when they ask about my LISSOM flats:
Are LISSOM flats machine washable?
Yes, though I don't recommend doing it often. The fabric is sort of like neoprene, so it's easy to spot clean (I do quite often with Bac-Out). I have washed the insoles more than the actual shoe to keep the shoe in great condition.
Do LISSOM flats work with insoles?
Technically yes, and far better than my other flats, but I find it awkward. LISSOM shoes are very stretchy, and I found insoles didn't sit quite right. That being said, I absolutely need insoles in other flats to be comfortable for long periods of time standing and walking. I don't have that need with my LISSOM flats. I also saw in Amazon reviews a few folks wear LISSOM flats with insoles and have great success.
Do LISSOM flats fit wide feet?
Yep, I have wide feet and they're great. A reader let me know she also bought them. She has very narrow low-volume feet and also finds them a good fit.
Can you wear LISSOM flats on cobblestone, sand, or gravel?
Yes, though I wouldn't wear this shoe sight-seeing in a city that has predominantly uneven ground. They provide more cushioning than bare feet, but they are just flats. I'd recommend a more structured shoe for such situations.
Do LISSOM shoes give you toe cleavage?
No, and that's another reason why I like these shoes. I have such short toes I have cleavage in most flats and pumps but not in LISSOM. Woot!
Do LISSOM flats smell?
I have smelly feet, but I find LISSOMs smell less than the other flats that I own. I just don't seem to sweat as much in them. They have air vents right above the toes, and LISSOM offers bamboo sock liners on their website, which also help. Also unlike insoles in many other shoes, when I wash these they truly get the funk out.
I have plantar fasciitis, can I wear LISSOM flats?
LISSOM discusses plantar fasciitis, pronation, and other foot issues in their FAQ. I do have pronation and a fallen arch. I find LISSOM more comfortable and for longer periods of time than any other flats. However, I am not a doctor and I don't know your body. I recommend you discuss it with your podiatrist.
Will LISSOM fit if I have bunions?
I don't have bunions but the uppers of these shoes are so stretchy, soft, and comfy. They may be a good choice depending on the type and size of your bunion.
Considering how often I wear my LISSOM flats, I felt it was time to update my LISSOM flats review. If you have purchased these shoes, do share your thoughts in the comments to help fellow Wardrobe Oxygen readers determine if these are a good purchase for their feet!