This article may contain affiliate links; if you click on a shopping link and make a purchase I may receive a commission. As an Amazon Associate, I earn from qualifying purchases.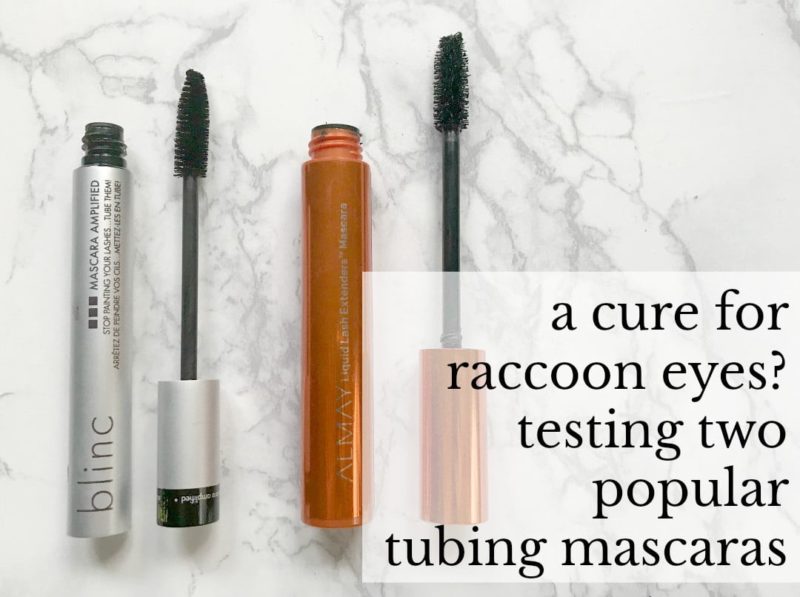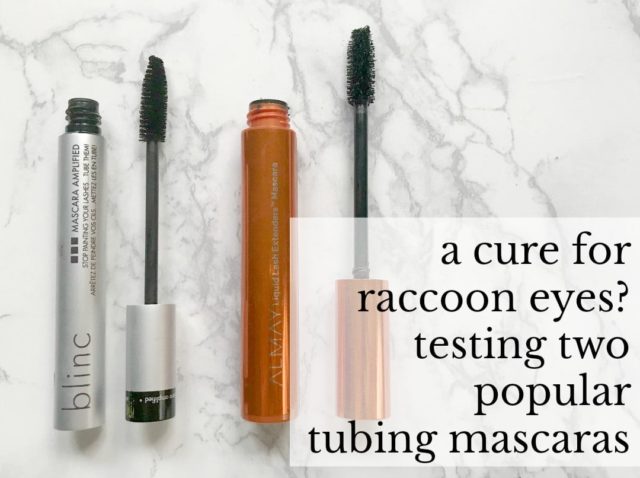 It doesn't matter what brand of mascara I use, even if it's waterproof I end up with it smudged under my eyes. Even if I don't put mascara on my lower lashes I still experience it. Not only that, it's usually more under my left eye than my right. Once at a concert in the bathroom I complained to my friend about my raccoon eyes and another concert attendees said it's because as we get older, we lose fullness and elasticity under our eyes which makes it even easier for our mascara to touch and smudge under our eyes.
As I've gotten older, I've found my skin looks better if I don't wear a lot of foundation or powder. I've found an under-eye concealer that doesn't wear away, but it's dewy which makes the raccoon eyes happen even faster. I don't want to have to resort to powder and regular touch-ups, and I don't want to go without mascara so I've been trying to find some sort of solution.
Last weekend while I was in Charleston we stopped in Pink Dot Beauty Bar, an all-natural cosmetics boutique, makeup application salon, and lash bar. This is an adorable shop with friendly, down to earth staff that's worth a visit when in the city. While perusing their selections, I saw Blinc mascara. I remembered Blinc, I used it over a decade ago.
The original Blinc mascara was created in 1999. Unlike most mascaras which are like a paint, Blinc creates tubes around the lashes. I remember I liked how it stayed in place all day and night, but ended up moving on to other mascaras that provided more lengthening or volumizing properties.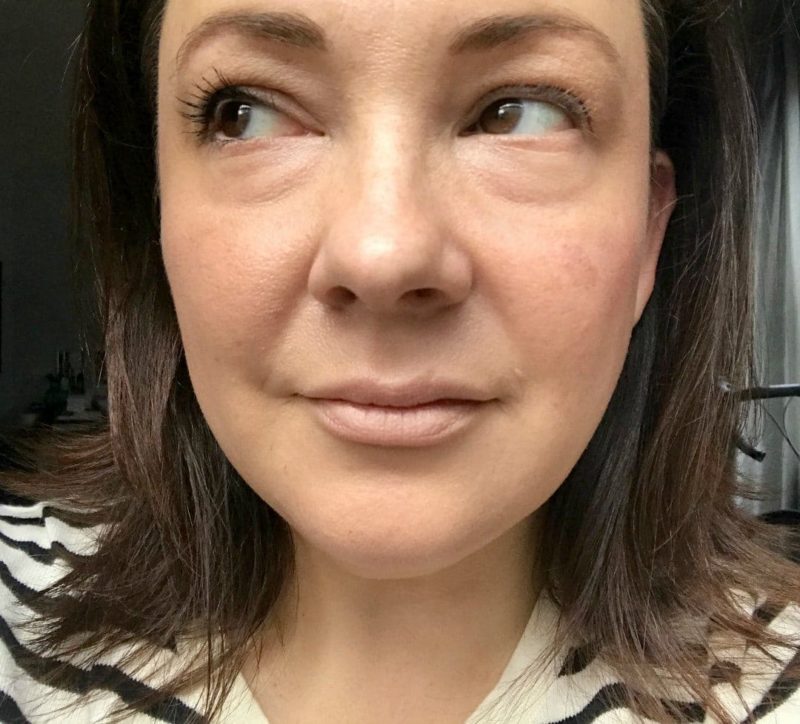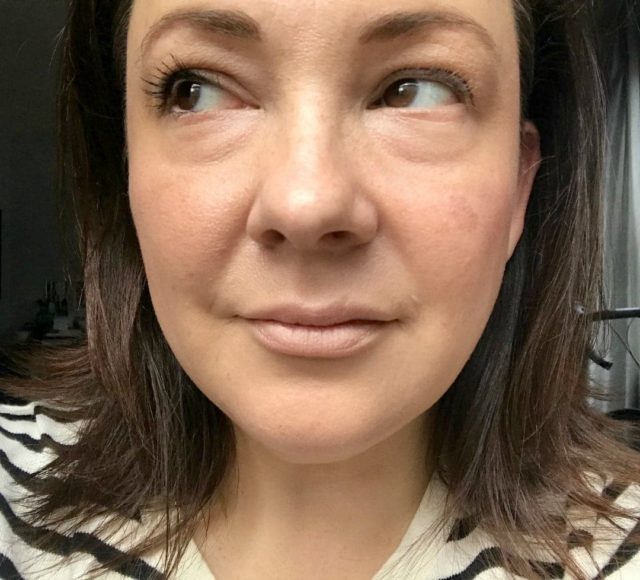 Blinc now comes in more than one formula, and one of those new formulas is Mascara Amplified, which is volumizing. Since using Rodan + fields LashBoost I don't have as much of a need for lengthening mascara so this sounded great. I bought a tube and used it that very evening. The formula is dry, easy to apply, and easy to layer without it getting clumpy. However, I didn't find it very volumizing. This is what I would call a "day mascara," one that will make your lashes more defined, dark, and thick, but nothing super glam or dramatic.
Blinc mascara can flake a tiny bit, but that's easy to brush away. Reviews online say that when it starts flaking more than usual, it's time to replace your tube. But with sweating, laughing so hard I teared up, and rubbing with allergies, I haven't had raccoon eyes. Blinc says it can be worn when running marathons and even after a 16-hour plane flight you won't have smudged eye makeup.
A primer can add thickness to any mascara. I asked the woman at the store if Blinc mascara could be used with any primer, or just Blinc's primer. She admitted she's used it with other brands of primers no issue. When I got home I tried Blinc mascara with my L'Oreal lash primer… and it technically works. I found the best success was to wipe the primer wand to get rid of excess product before applying and let the primer dry completely before applying Blinc. Even then, I wasn't thrilled with the results – it did make the lashes look thicker but in a Tammy Faye way. However, someone who is more skilled with primer may be able to make this work better. I wonder if the Blinc primer would be more effective.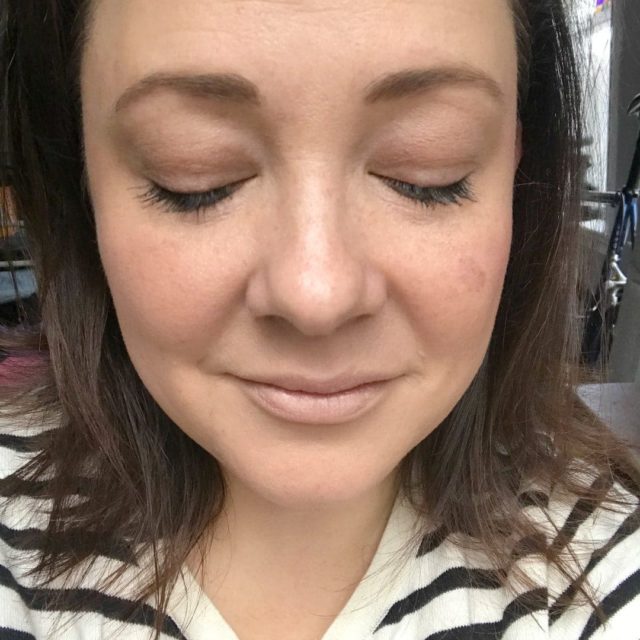 Almay recently came out with their version of tube mascara called Liquid Lash Extenders. I decided to get a tube of it to compare to Blinc, hoping for a positive result at a much lower price. When I took these pictures, I did both eyes with Blinc, then removed everything from one eye and did the Almay. And I hated the result. It seemed so wet, it didn't dry fast and smeared under my eyes when I blinked. I decided to try it again the next day in place of my makeup when doing my full face and the experience was far different. Yes, Almay Liquid Lash Extenders is wetter; it takes longer to dry and if you're not patient it could smear. However, I think the reason it was such a fail when I took photos was because there was still water or micellar water on my lashes. On dry lashes, this product is pretty fantastic… dare I say better than Blinc? It is a bit shinier when it dries, and I think it does a better job of lengthening and volumizing. Just like Blinc, this mascara didn't smear, didn't smudge, and easily came off with warm water.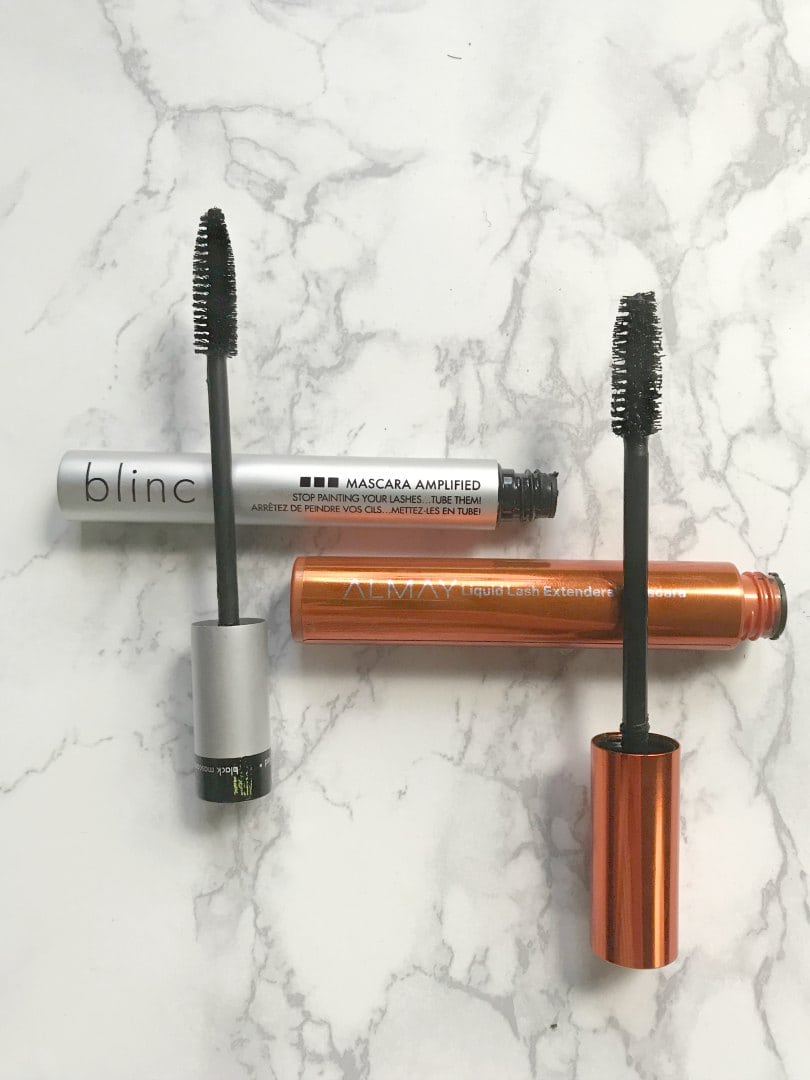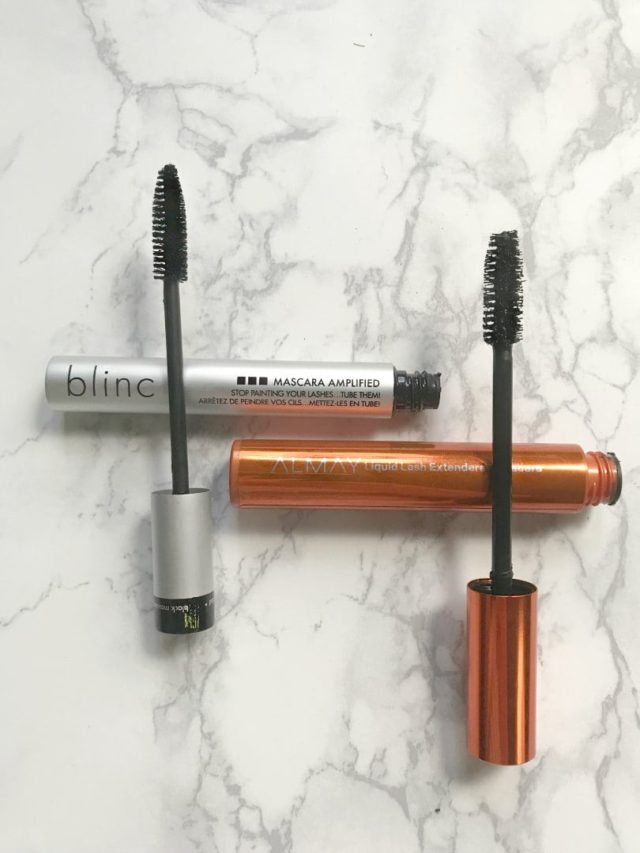 I've decided that I'd rather have less dramatic lashes if it means I have lashes that don't smudge and give me raccoon eyes. All week it's been only these mascaras and I have found myself not needing to check my makeup, wipe away smudges, and because of this my concealer is staying in place longer (and I'm tugging less at my under eye area).
Application Tip: Start right at the lash line and wiggle the wand as you swipe up the lashes. This way you get deep near the root and don't miss a lash. Wipe the end of the wand (more necessary with Almay than Blinc) and use it to touch any lashes missed. Do a final swipe on the outer lashes swiping towards your ears instead of out for a bit of a doe-eyed look.
All formulas of Blinc mascara and primer are $26 at Sephora. Blinc also carries eyeliner pens and a waterproof brow mousse that my friend bought during our trip and really likes (Sephora seems to no longer be selling it but I found it at Dermstore and Amazon).
Almay Liquid Lash Extenders mascara should be at your local big box retailer or drugstore but I wasn't able to find it near me. However, Amazon carries it for $8.99 (I got Blackest Black but there's three colors to choose from). It's also available at Ulta for the same price.