This article may contain affiliate links; if you click on a shopping link and make a purchase I may receive a commission. As an Amazon Associate, I earn from qualifying purchases.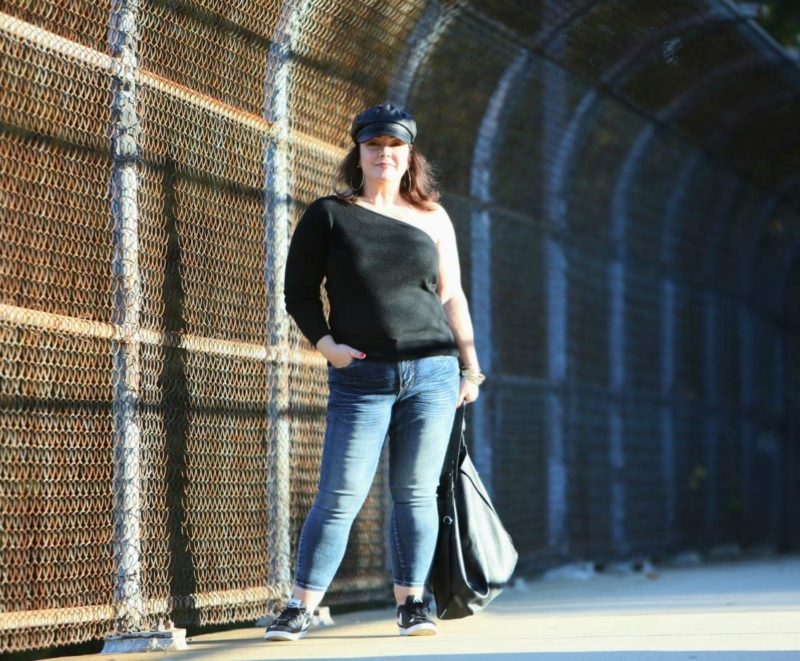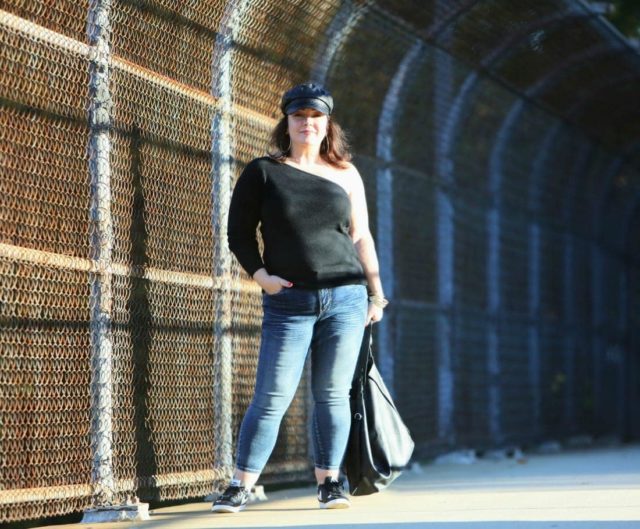 I already had the sleeveless version of this sweater and wear it all the time (it was even in my first real life capsule wardrobe). When I saw it came with a sleeve I had to have it (and shocker, added it to my latest holiday capsule wardrobe). I think it's a great way to dress up a look without showing a ton of skin. While it glams up nicely with a pair of trousers or a skirt, it's a fun look for a concert or night out when paired with jeans.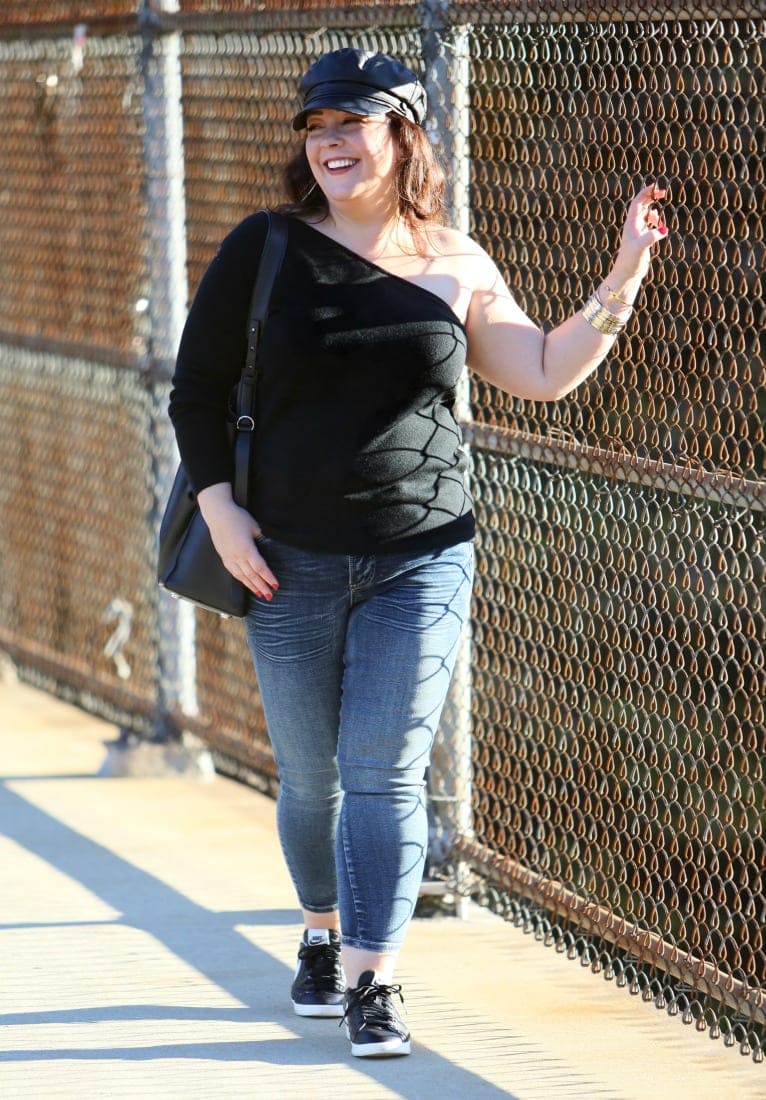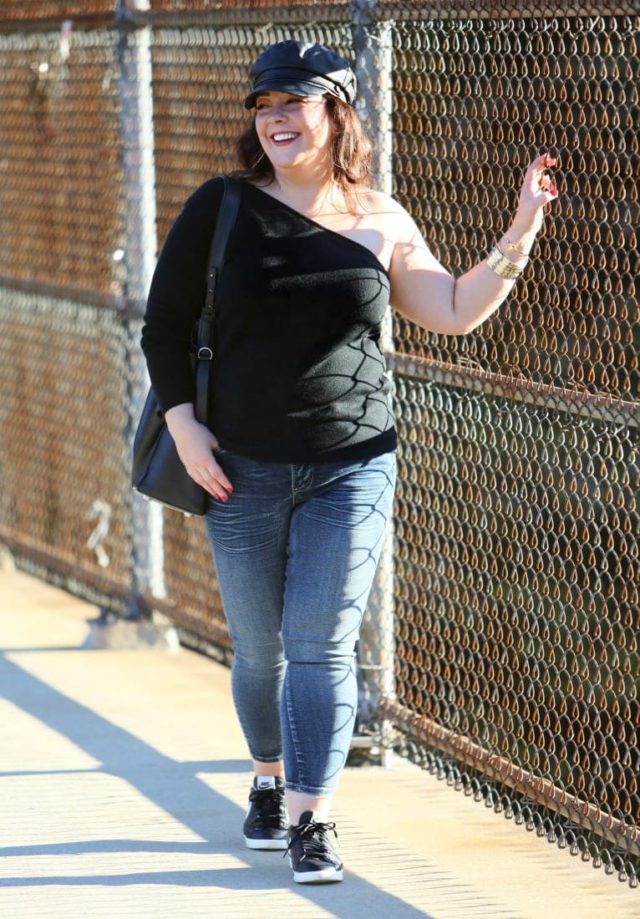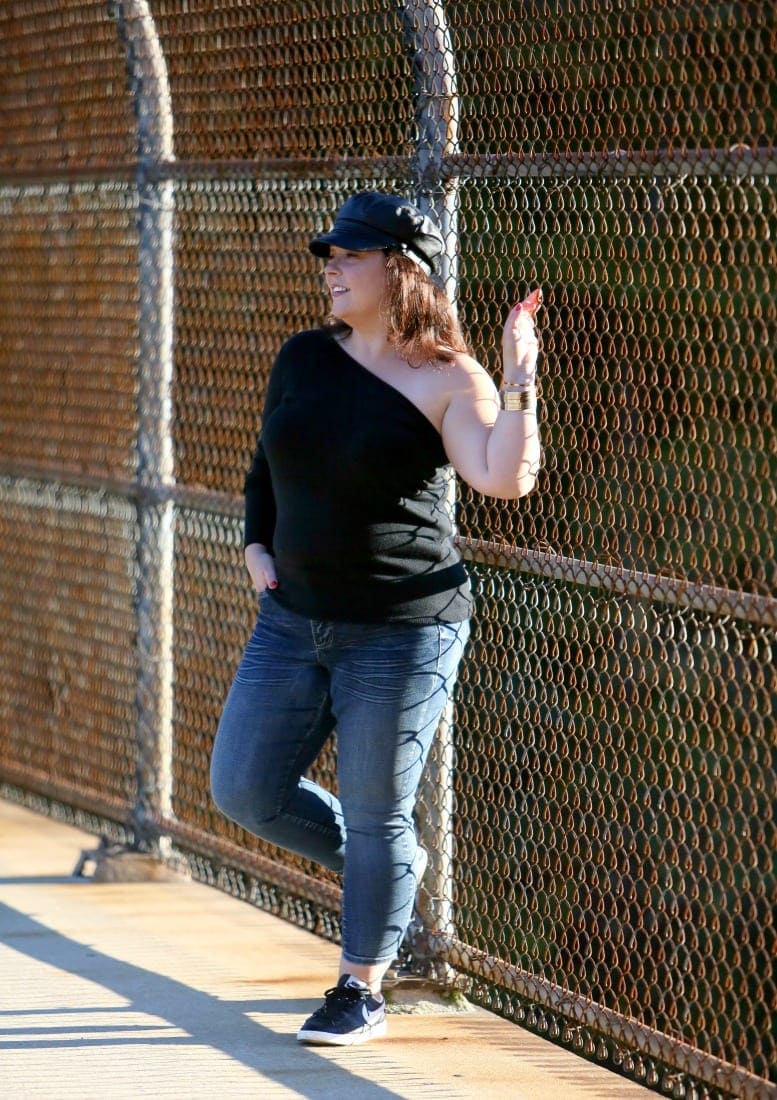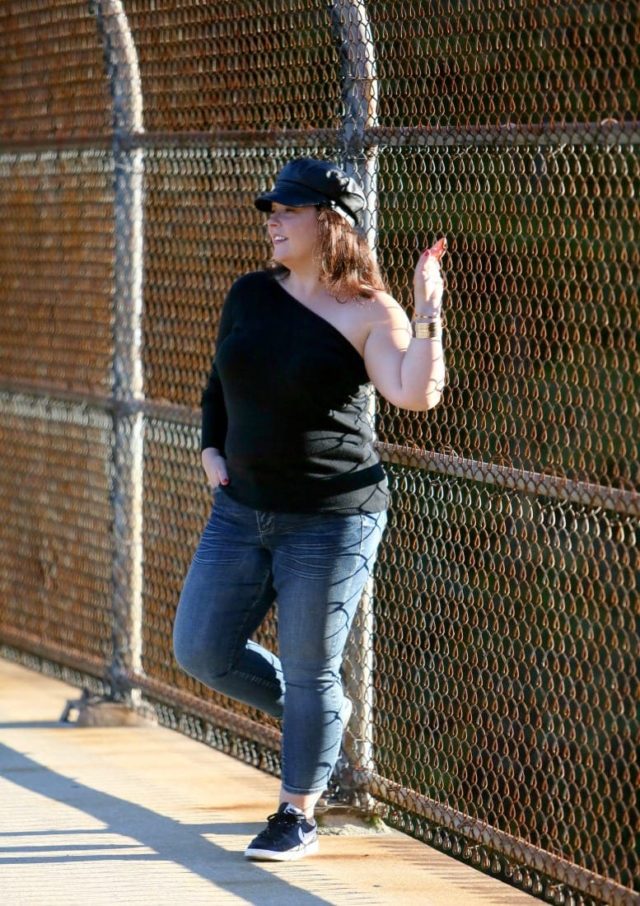 sweater | jeans | hat | shoes | earrings | bracelets | bag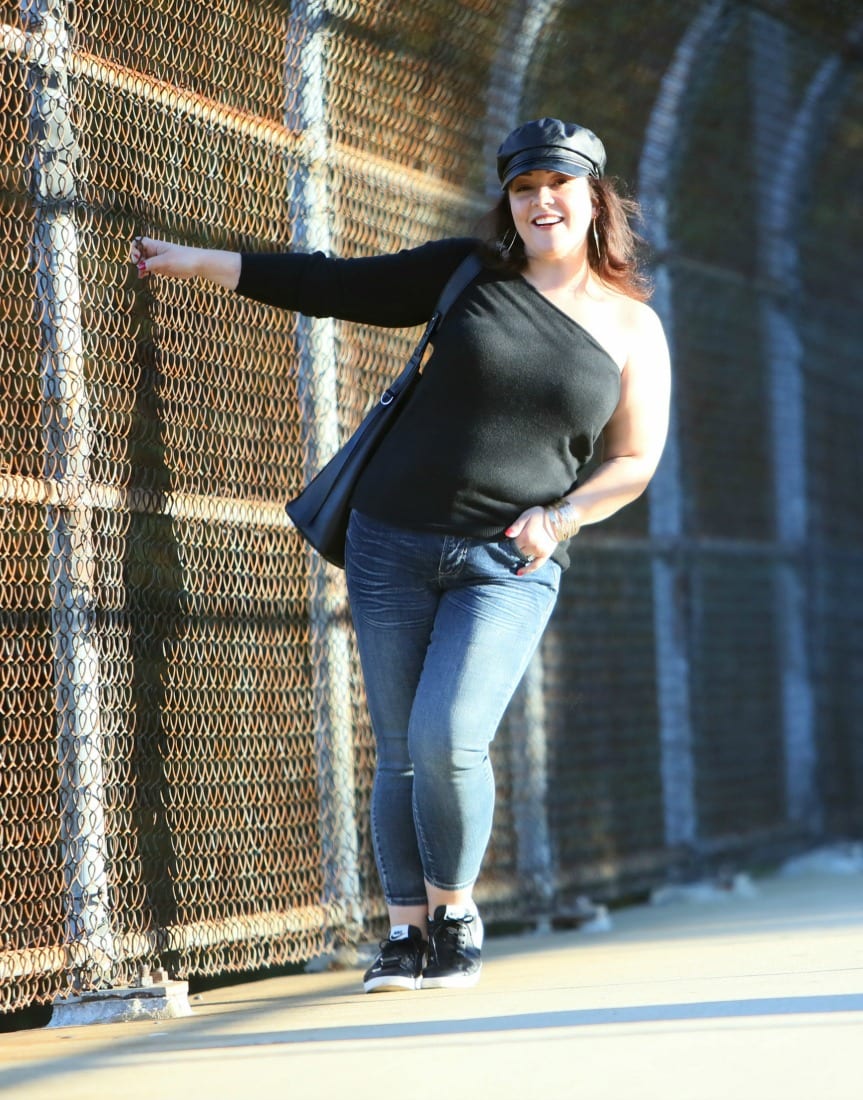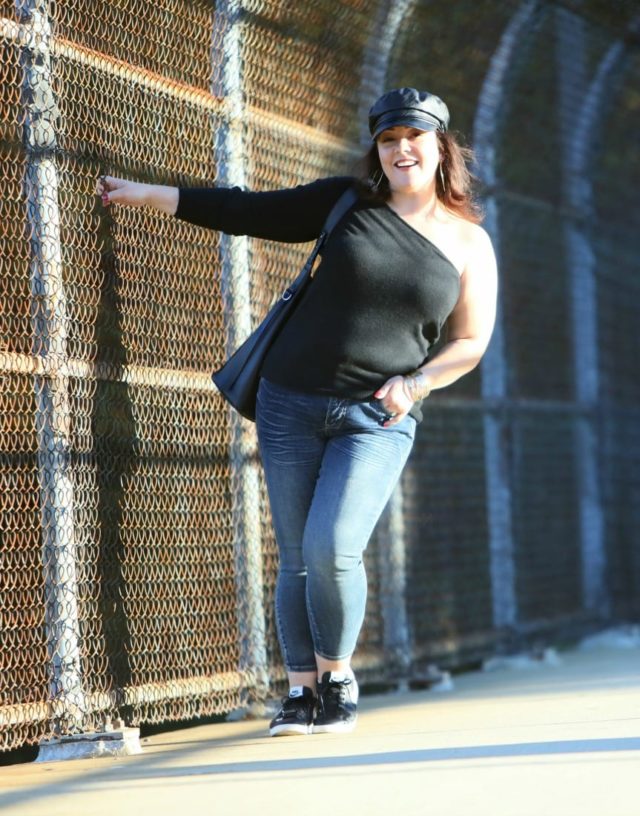 Sweater: Yarra Long Sleeve Shrug Sweater c/o Universal Standard (XS) | Jeans: Petite Siene Jeans c/o Universal Standard (10 petite) | Shoes: Nike (very similar) | Earrings: Large Faye Knockers c/o Jenny Bird | Hat: Topshop (old; similar) | Bracelets: old (similar) | Bag: ALLSAINTS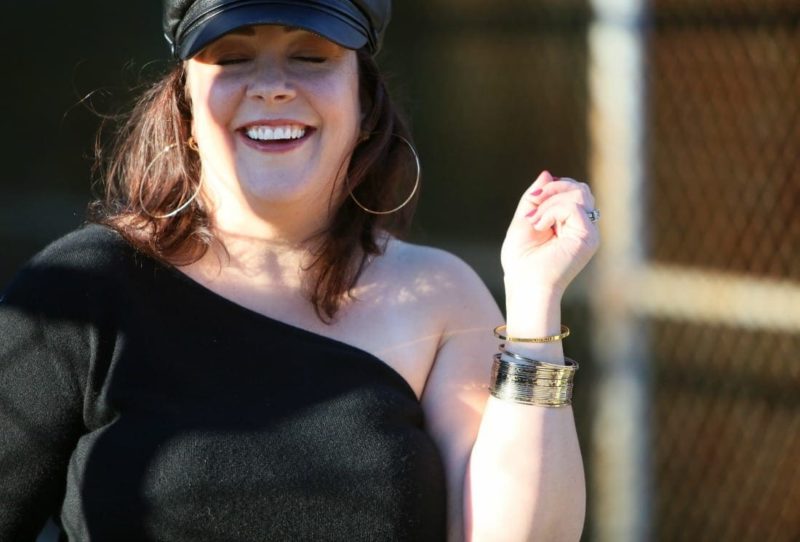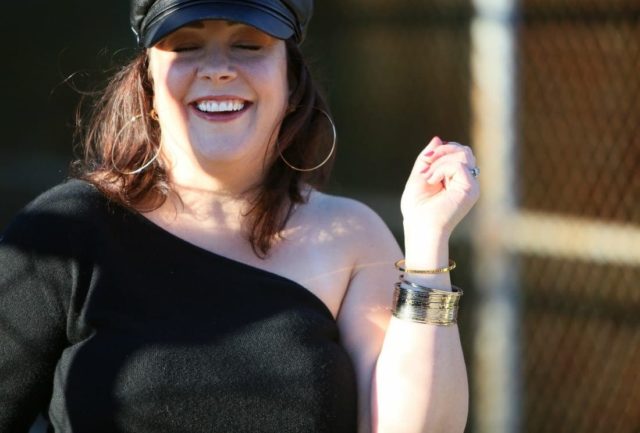 And I know a lot of you are wondering about what is under the sweater – my latest favorite strapless bra is this one from Soma. It's truly comfortable. Like I woke up Sunday and went to the convienence store to buy copies of the Washington Post and threw it on under my slouchy sweatshirt and then was still wearing it when I put on this look hours later comfortable. I have one in black and one in nude and love that they support without pain and look pretty too.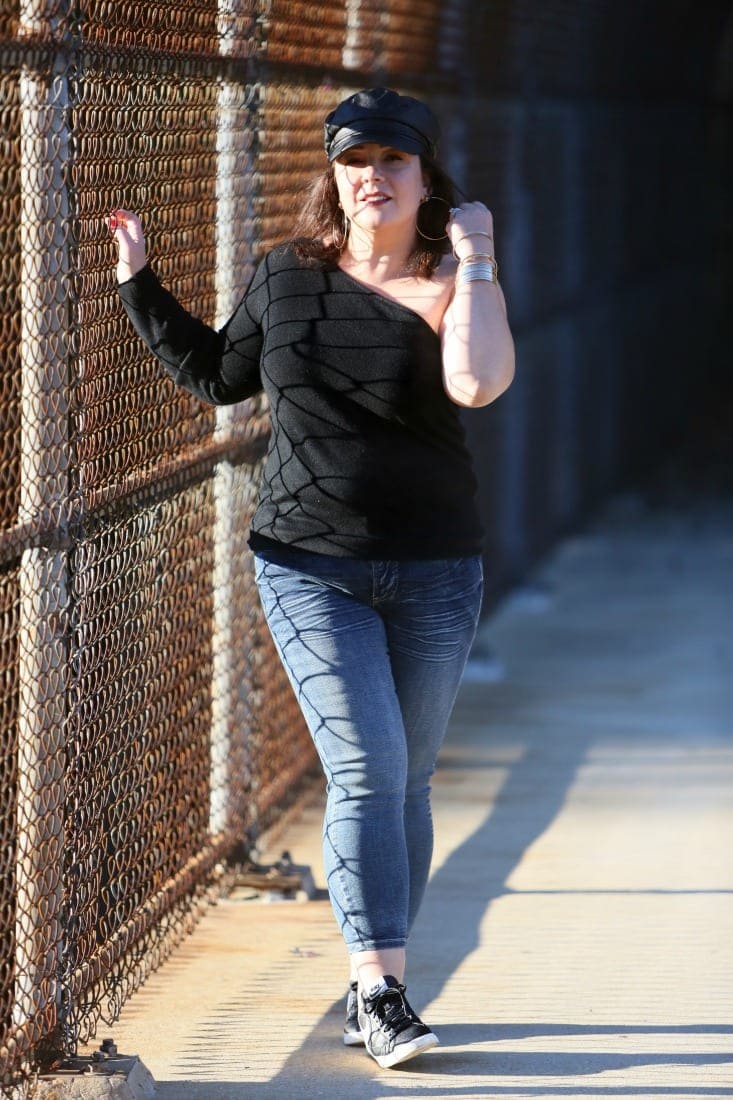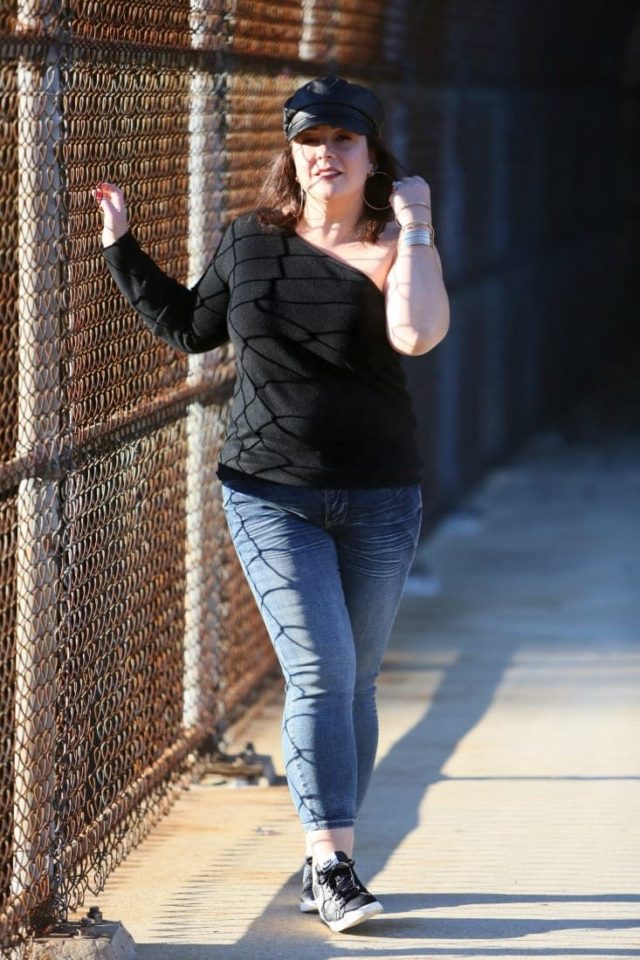 This hat was a purchase from last winter and it's still a favorite, especially when my hair is not cooperating and I just have no patience for it. Berets, beanies, and baker boy caps oh my! Not only do they keep your head warm they also hide overgrown roots, wonky bangs, and the need for a good shampooing.