This article may contain affiliate links; if you click on a shopping link and make a purchase I may receive a commission. As an Amazon Associate, I earn from qualifying purchases. 
I gotta admit, things have been hectic and I'm behind on blog content. So instead of a fab outfit or a carefully curated capsule wardrobe, here's a list of things I've recently purchased that are worthy of a mention. I will be back to regularly scheduled content very soon!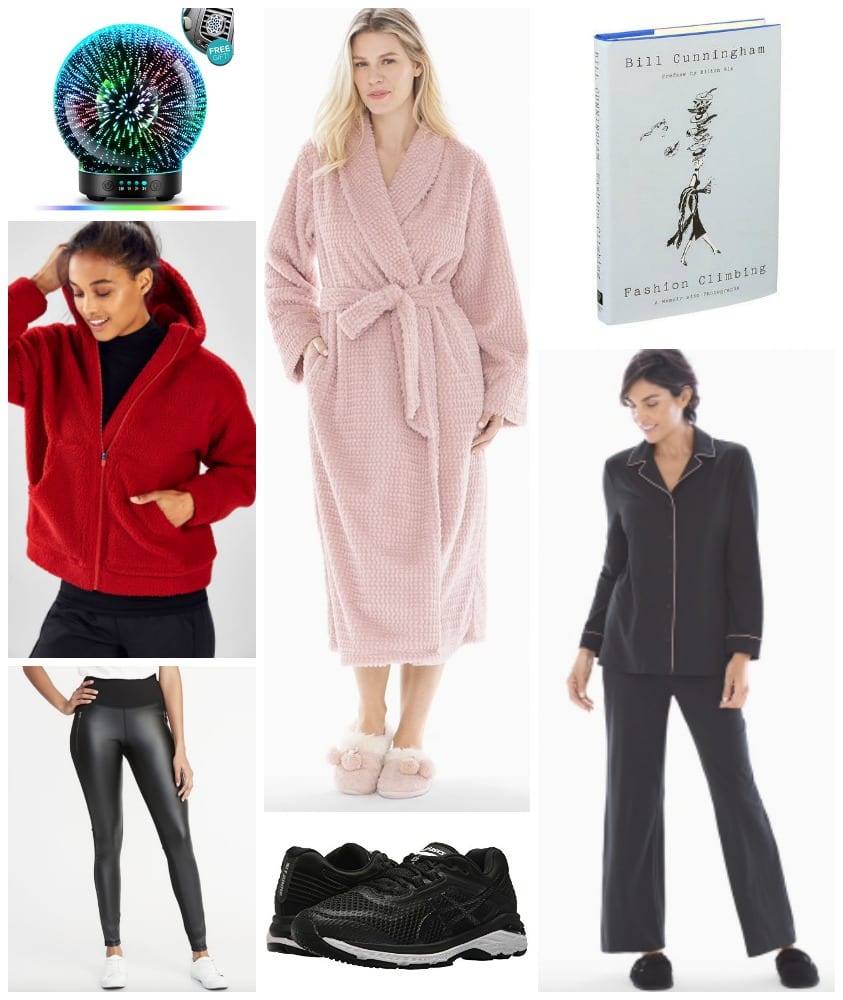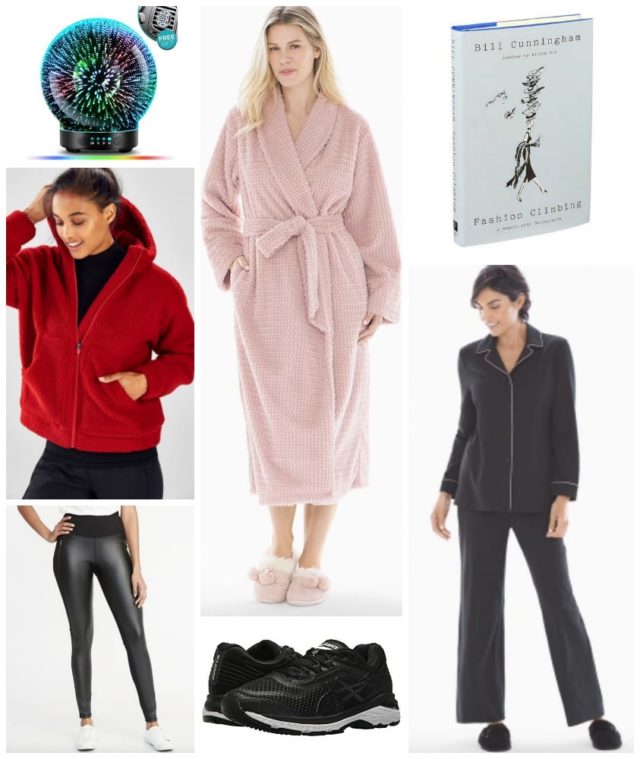 Earlier this year I thought I sprained my ankle. It hurt, especially if I walked a while or ran on the treadmill. I went to the podiatrist who informed me that I didn't hurt my ankle but I did have a fallen arch. And he was right, switching to primarily wearing shoes with arch support and sneaker took away the pain. But my ankle and foot started hurting even with "good" shoes and I self-diagnosed that the problem was the sneakers I wore to the gym. Doing some research I found Asics to be the very best sneakers for arch support and ordered this pair in all black. They're amazing. They stop most pronation and there's no pain even if I'm running on the treadmill. I feel so secure on the ground wearing them, and they don't look like "comfort" sneakers though they're uber comfy. Score!
I no longer fit in any of my faux leather leggings from previous seasons, and every pair I've tried at this new size are just too thin, too fake looking, too tight on the calves and ankles. Looking for some new activewear I found these from Old Navy. They're a thin ponte knit on the back, they have fake zipper pockets on the front, but dang do they fit nicely and for a nice price. While they're in the activewear section, they look pretty fab with a tunic sweater and pair of sneakers at Target or a boyfriend blazer and flats at brunch with your friends. FYI I got the Large Petite.
I did a sponsored Facebook post with Fabletics earlier this year and added a brief review in a post on the blog, but didn't really delve into the activewear brand. With my changing body, I need more workout clothes for the winter and went to check out the brand. I purchased a few things and will do a proper review soon, but in the meantime I love this hoodie. Karl says I look like Elmo in it and now my family calls it the Elmo jacket but it's lined in soft jersey and is fuzzy and warm and the pockets are so big I can fit my wallet and Bluetooth headphones and phone and keys and lip balm in there for the gym and the hood doesn't cover my eyes. And if Elmo Red isn't your thing, it also comes in black. It goes up to XXL, for reference I bought a Large and it was tad snug over my bum when zipped, but has stretched with wear and everywhere else it's roomy.
So Soma sent me this bathrobe and I am obsessed. It's super duper soft, and it's lined with Soma's legendary Cool Nights knit. Pockets, the little tie inside to keep it from slipping open, sleeves not too wide to fall into everything. It's perfect… except I wish it was a different color. Because, well I am almost the same color as the pink. And I think it's pretty but Karl calls it my flesh suit. I think if I had darker skin or lighter skin or warmer skin or any skin that had more of a contrast it would be elegant. And even so, I don't care. I freaking love this bathrobe and as one of the reviews on the Soma website states, wearing it is a form of self-care. I see on the site it also comes in a soft gray. Soma if you're listening, this robe is utterly fantastic and I'd love to see it in navy, maybe teal?
Speaking of sleepwear, I also asked Soma to send me their Embraceable pajamas and they are my new favorite. While their Cool Nights fabric feels amazing, sometimes I want something less drapey and silky. These are still jersey, but a bit thicker, more like traditional pajamas. However, the fabric still feels amazing against the skin and they're comfy to sleep in. The pants come in three lengths and have pockets. I have both pieces in Large and got the short length for the pants. They've been washed a dozen times and are still rich black. The subtle pink piping is elegant, these are the kind of pajamas you don't mind being seen in. Oh, and the pink piping perfectly coordinates with the bathrobe I love.
I read to keep your hair from getting bedhead while sleeping, put it in a loose topknot with a silk scrunchie. The article I read linked to a silk scrunchie that cost more than a week's worth of groceries. Yeah… no. But I found this one on Amazon that's less than $10 and it comes in a bunch of lovely colors and it's well made and nice and silky and gets the job done.
We've burned Palo Santo wood as a form of incense and home fragrance for a while but lately have been interested in trying other scents. We decided to get an essential oil diffuser and try different combinations. Libby from Living Colorfully recently shared on her Instagram Stories this trippy light-up diffuser that looked like a crystal ball so I went to Amazon to find a similar one and got this. It's bigger than hers, but does the same thing. And it's easy to use, fill up the inside reservoir with water and a couple drops of oil and turn it on. It has a self-shut off when it runs out of water as well as a timer. You also get a free gift of a thingie to clamp on your air vent to use essential oils in your car too. We've had a hard time keeping the diffuser, Emerson loves it and uses it like a nightlight in her room. We may have to get another one for ourselves!
I can't believe I haven't yet written about this book. Black when Karl and I had our DC Wharf weekend getaway, we picked out a book for one another. Karl hit the mark with Fashion Climbing by Bill Cunningham. I always loved the street photographer, and I positively adored his memoir. You don't need to be a fashion expert or even a fan to love this book. I hated for it to end, I read it in bits so it would last longer, it was so delightful.