This article may contain affiliate links; if you click on a shopping link and make a purchase I may receive a commission. As an Amazon Associate, I earn from qualifying purchases. 

My name is Phyllis, and I'm a hard-core beauty junkie.
An overflowing cosmetics bag and make-up littered vanity attest to this fact. Yet, most days my face does not.
I feed my addiction regularly. There's nothing I love more than filling department store and online shopping carts with flawless foundations, eye shadow palettes and mascaras promising extraordinarily long eyelashes. In my mind's eye, I see myself in front of the bathroom mirror gliding a new liner across my eyelids to form a sultry cat eye. I imagine brushing on a limited edition bronzer-blush duo to give myself the prettily flushed cheeks of the airbrushed models in magazines.
Sigh.
Then my alarm clock goes off. After hitting the snooze button several times reality sets in. All I have the time or the energy to do most mornings is grab a lip gloss from my overwhelming mountain of make-up and hurriedly swipe it on.
Every year I vow to do better, but like most New Year's resolutions my intention to paint on a perfectly made-up face each morning rarely lasts beyond the first week of January. However, I started this year prepared. I've pared down my make-up collection to my favorite items, reducing a mountain of make-up to a hill, a very big hill.
Next, I selected five products – tinted moisturizer, concealer, lip gloss, mascara and blush. Together they're what I call my good enough face. The result can't compare to the flawless looks of social media make-up divas, but the products take less than five minutes to apply, cover a few flaws and leave me looking fresh and polished.
Again, good enough.
As a multi-published author with looming deadlines and hundreds of blank pages to fill, I've learned that sometimes I have to let go of little picture perfection and embrace big picture good enough to get the job done.
So this month consider giving a five product, five-minute face a shot. I'll bet when you catch a glimpse of your reflection during the course of the day, you'll find your good enough face – got the job done.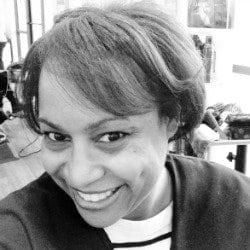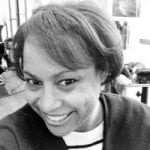 A Harlequin romance author and former newspaper crime reporter, Phyllis Bourne writes to feed a growing lipstick addiction. When she's not at the computer, she can be found at a cosmetics counter or her favorite hair salon spending the grocery money. She lives in Nashville with an understanding husband, who in one kiss can discern the difference between department store and drug store lip gloss. Check her out online at www.phyllisbourne.com.