This article may contain affiliate links; if you click on a shopping link and make a purchase I may receive a commission. As an Amazon Associate, I earn from qualifying purchases.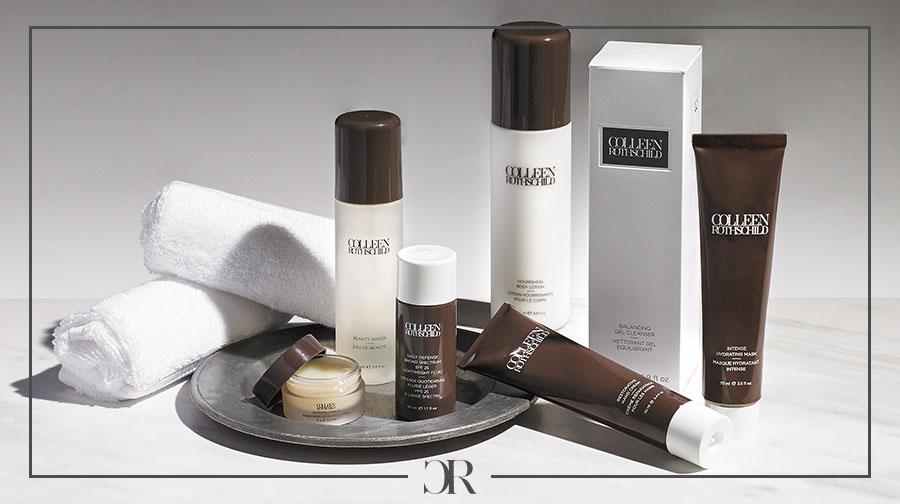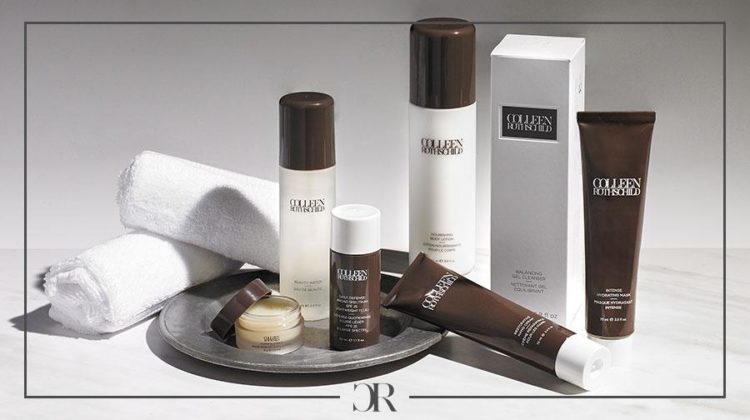 If you've been reading this blog for a bit you know I am a fan of Colleen Rothschild Beauty. At this link you can read all my Colleen Rothschild Beauty reviews. I have been using the brand of skincare for years and since I started my skin has never been better. Colleen Rothschild Beauty is luxe skincare, each piece a treat, making it a fabulous gift for a loved one (or to treat yourself!). Colleen Rothschild is a real person, I've had the pleasure of meeting her and she is a lovely woman. She has been in the skincare business for over 30 years and started her eponymous brand almost five years ago. Right now, Colleen Rothschild Beauty has 50% off select gifts and everything else 20% off! In partnership with Colleen Rothschild, I'm sharing what I think would be the best gifts from the beauty brand.
This post is sponsored by Colleen Rothschild Beauty
The Best Beauty Gifts from Colleen Rothschild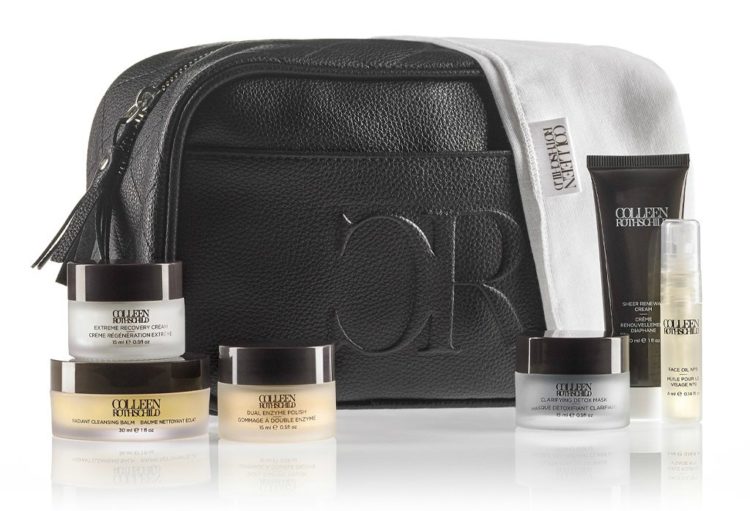 If you are new to the brand, the best way to try it is with the Discovery Collection. This seven-piece kit has five of the Colleen Rothschild bestsellers in TSA-friendly packages paired with a muslin cleaning cloth and a chic toiletries bag. I have used every single product in this kit and love all of them. I don't use masks as often as I like but love the Detox Mask as a treat on travel. The rest of the products are in my regular skincare arsenal, some used consistently for years. I love this kit because, besides the tube of Sheer Renewal Cream, each container is refillable. I use these containers for travel, refilling from my full-sized ones at home in my medicine cabinet. Whether your friend is a regular traveler or someone looking to start a new pampering skincare routine, this is a great gift choice!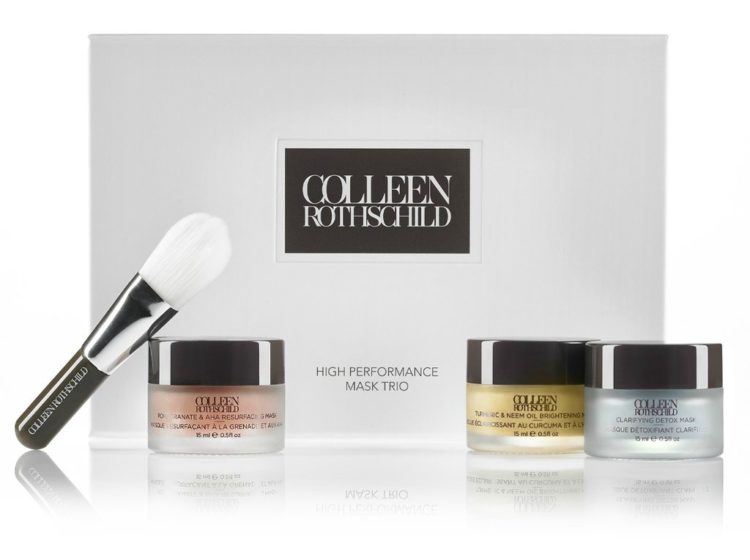 When I was younger, I used to do masks on the regular and my skin thanked me. As I have gotten older I have forgotten about them, and often think I don't have time to do one with my busy schedule. This may sound familiar for yourself or a loved one. A great way to get back into the routine is with this trio of face masks. These face masks only need to be left on for 5-10 minutes, making it a great way to get the spa experience even with a super busy schedule. One for exfoliating, one for brightening, and one for detoxing, these masks can be used individually or applied to specific areas of the skin per the instructions. The masks come with a brush so there's less mess and you also have less product waste. The trio comes in a beautiful box making it gift ready!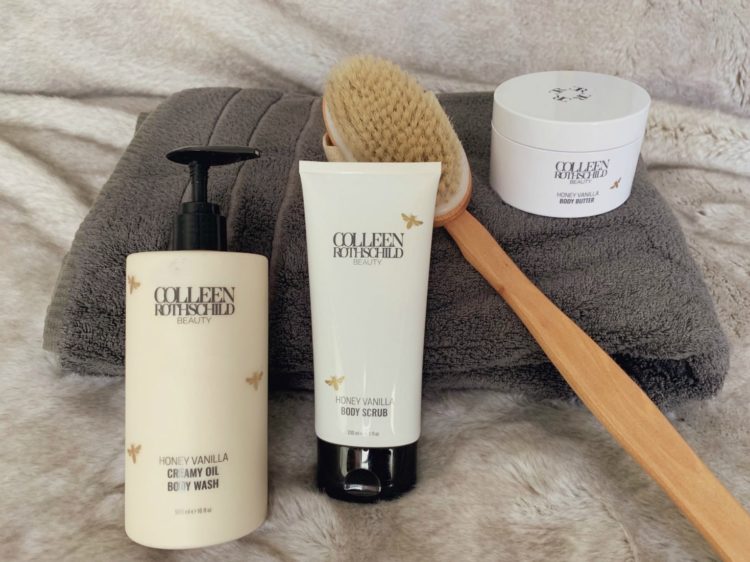 I had the pleasure of reviewing this Colleen Rothschild Body Care line earlier this year and became obsessed with the light fragrance, the richness of each product, and how amazing it left my skin feeling! I use the Honey Vanilla Body Scrub once a week as a treat to leave my skin soft and super hydrated. Now that winter is here I am slathering on the rich but not greasy Honey Vanilla Body Butter under my favorite body oil for double the defense against alligator skin. The Creamy Oil Body Wash is utterly decadent and my daughter is constantly stealing it because she loves how it makes her skin feel (and she's in love with the smell). This trio would be a treat for most anyone on your list; if you're looking for a singular gift I think the Body Butter would be a very sweet treat.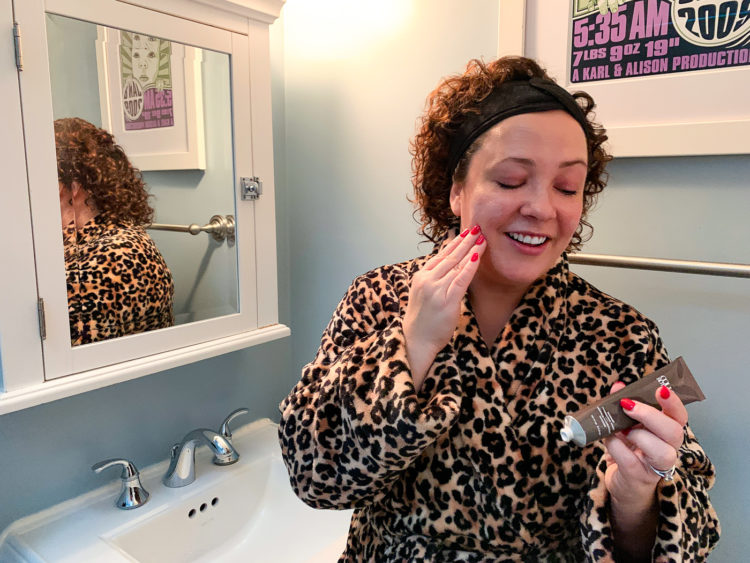 Oooh, this is a good gift, and s product I swear by. I travel often for work, and find airplane air so drying. Especially for long flights, I will slather this mask all over my face before takeoff. It acts as a barrier, but also offers intense hydration. At the end of the flight, I will tissue off anything leftover, but much of it soaks into my skin leaving my face glowing and hydrated. This is also a fantastic sleep mask that I use about once a week in place of night cream. When I wake I just cleanse my face with a toner (this is a great one) and my skin is sooo happy! This mask always sells out because it is THAT good; it would be a wonderful treat for many on your gift list!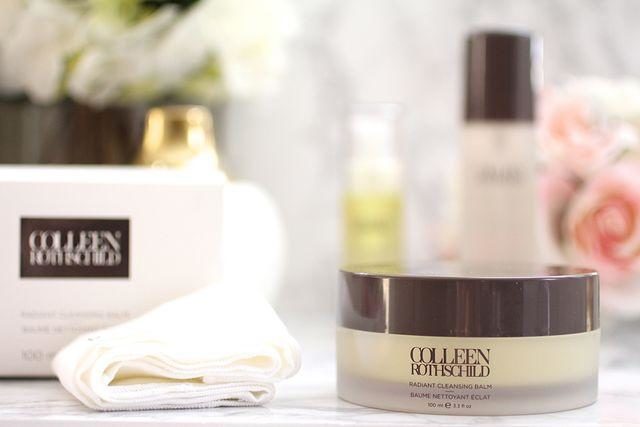 This is the product that initially got me hooked on Colleen Rothschild Beauty. Click these links to read my initial Colleen Rothschild Skincare review and my unsponsored Colleen Rothschild skincare review. I use this cleanser every night without fail. It cleans my skin of all makeup, sweat, and the day but never leaves me feeling tight, dry, or with any filmy finish. Applying it is a treat; massage it gently onto DRY skin; it will dissolve makeup and impurities. A little goes a long way – one jar lasts me months. Then take the included muslin face cloth, wet it with hot water and place over your face. Let the cloth rest there until it cools then use it to wipe the cleanser off your skin (my favorite part of the process). You'll see how it takes everything off your face! The Colleen Rothschild Radiant Cleansing Balm comes in three sizes – Jumbo (what I have in my medicine cabinet), Original (what I started with), and an adorable Mini size (great for travelers or those new to the product).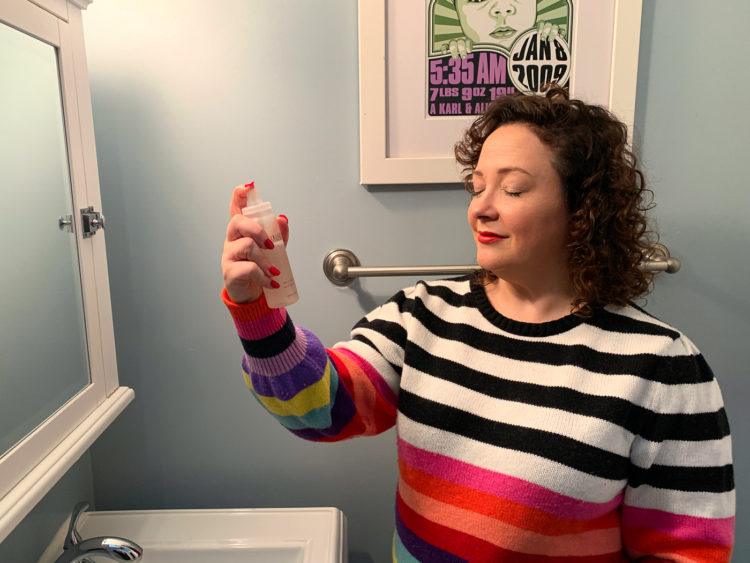 The best gifts are the things that seem like an indulgence but are actually quite useful. That is how I would define Beauty Water. With a delicate spa-like fragrance, this is one of my favorite beauty products. Made with coconut water, hyaluronic acid and watermelon extract it keeps cells plumped with moisture for up to 24 hours, so skin appears smooth and youthful. In the morning upon waking, mist the face to wake it up and use like a toner to wipe away any residual creams worn overnight. Spray on the face before using a separate hyaluronic acid to keep the face hydrated all day. Spritz over the face to set makeup. Keep next to your desk for mid-day spritzes to both hydrate and to refresh makeup. Pop one in the fridge during the summer for a quick pick-me-up on sweltering hot days. Use after cleansing to ensure your face is completely clean. All this in a super elegant bottle that looks beautiful on a dressing table or on her office desk.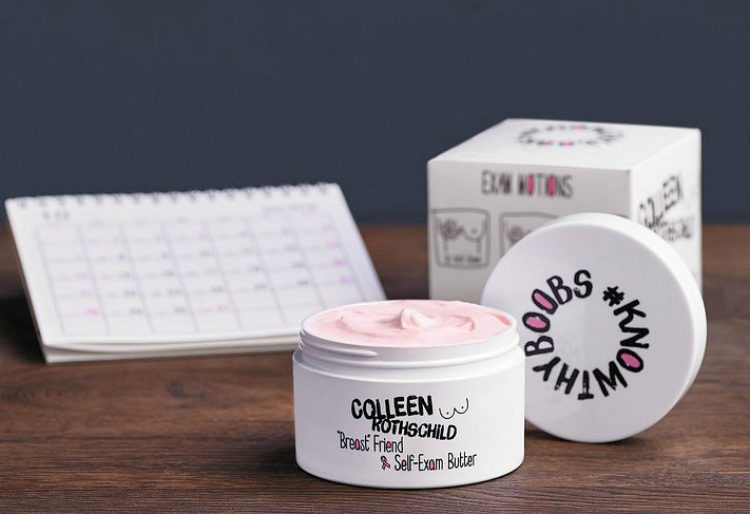 About five years ago Colleen had a breast cancer scare and ended up getting a lumpectomy. What she learned from this experience is how important it is to do regular breast self-exams. This rich moisturizer helps with the slip, slide, and glide to have a more effective breast self-exam. It has a delicate fresh and feminine scent, making the monthly experience less of a hassle and more of a pampering treat. Colleen Rothschild also donates jars of "Breast" Friend to local women's shelters. This is a lovely gift to a friend to show you care about her and her health.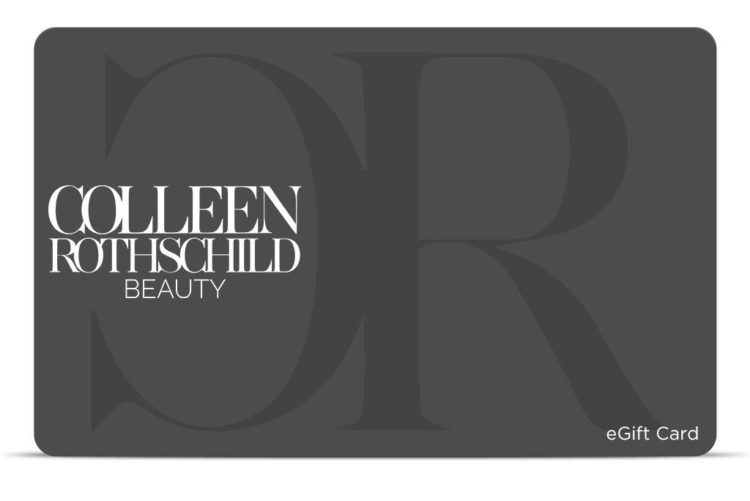 Unsure what to get someone? Give the gift of choice with a Colleen Rothschild eGift Card! These eGift Cards start at $25 and come in $25 increments. They are delivered by email and contain instructions on how to redeem at checkout. This is an especially good last-minute gift or one to send to a colleague or loved one that lives far away. Everyone enjoys a gift of good skin and pampering!
Shop this Beauty Gift Guide:

Thank you, Colleen Rothschild, for partnering on this post. I truly love your skincare, it has transformed my skin and how I care for it. Happy holidays everyone!