This article may contain affiliate links; if you click on a shopping link and make a purchase I may receive a commission. As an Amazon Associate, I earn from qualifying purchases.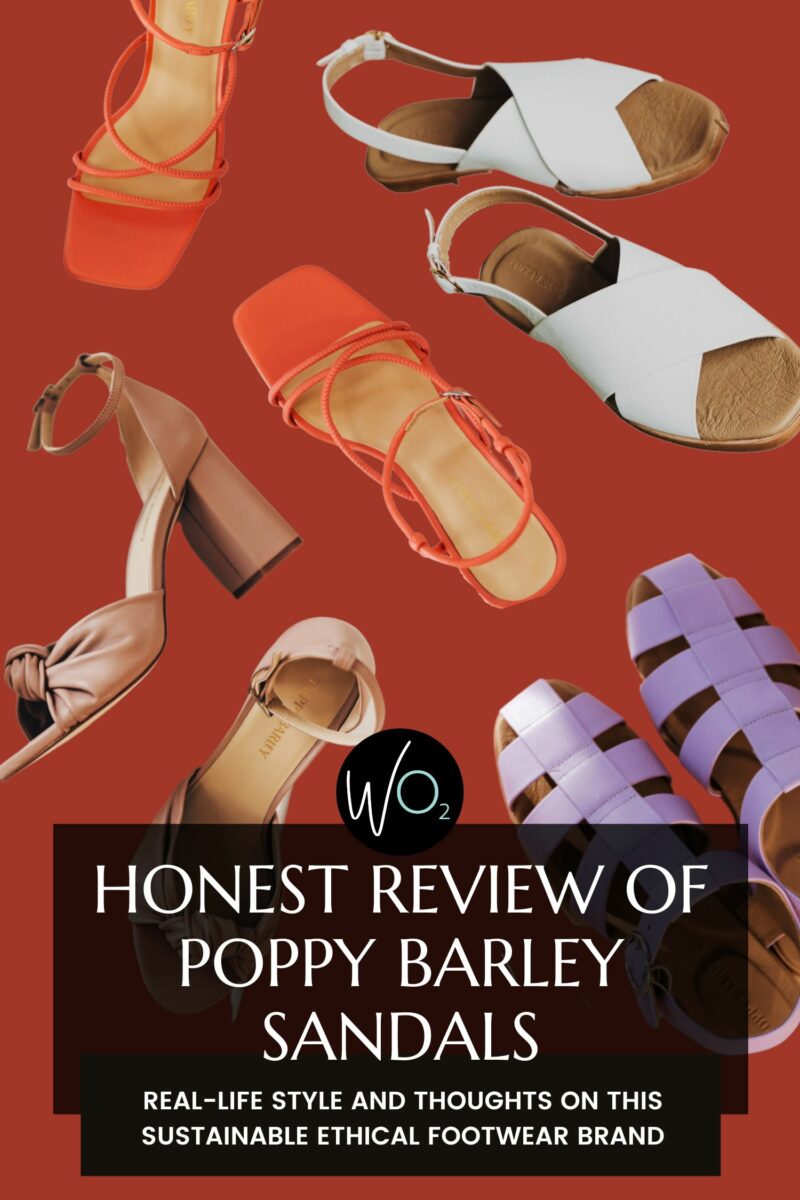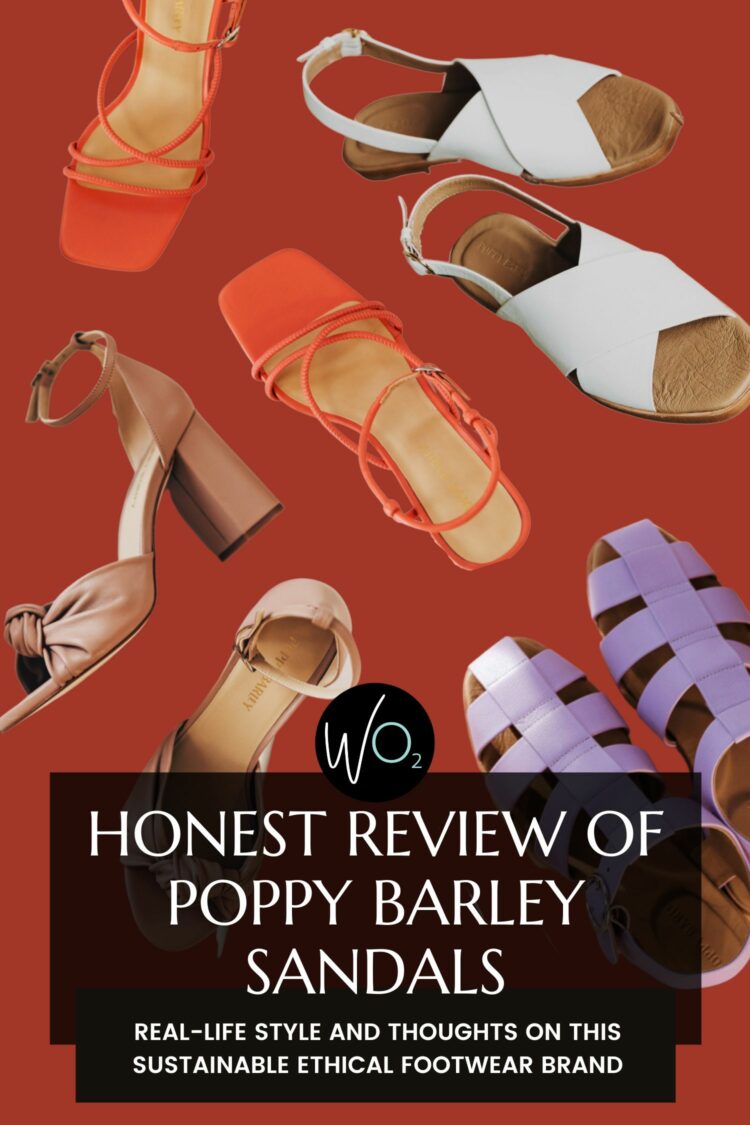 I have been intrigued by Poppy Barley footwear for a long while. An online retailer offering high quality and ethically made footwear, Poppy Barley sounds like a great retailer for the Wardrobe Oxygen community. With summer here, I was especially curious about the brand's sandals but with my hard-to-fit feet, I didn't know if I could provide a quality review. So I reached out in the Wardrobe Oxygen community to see if one of you would be willing to write an honest Poppy Barley sandal review.
From the dozens who applied, Jackie was picked by random and I think she did a fantastic job! In exchange for this honest Poppy Barley sandal review, Jackie was able to order any pair of Poppy Barley sandals that appealed to her, and was paid a fair rate for this post. To get the true customer experience, Jackie was provided a promo code to use as checkout so they were free, but still went through the traditional customer experience.
Thank you Jackie for this detailed and helpful review of Poppy Barley sandals, I know I am not the only one who appreciates you sharing your experience to help us become more informed consumers! And thanks to your review, I may have to try out some of the wide width styles of Poppy Barley footwear!
Click here to read previous footwear reviews and shoe advice on Wardrobe Oxygen!
Poppy Barley Sandal Review
My Quest for Stylish Sandals for Mature Professional Women
How does a mature professional woman find affordable sandals that will last more than a season? And by "mature," I mean a woman in her mid-forties hovering right at the top range of "straight" sizes who has sworn off Target footwear forever. A pair that I could keep in my closet for years and wouldn't aggravate that nagging case of plantar fasciitis but cute enough to wear to a summer wedding.
I don't consider myself a particularly elegant dresser, but if I'm going to invest in a pair of shoes, I want classic. Timeless. No ruffles or flowers or beads or anything that looks destined to disappear after a few wears. I need to be able to wear them with pants and a range of dresses, and when I try to wear anything like a stiletto or kitten heel, I get wobbly. I love the smell and feel of real leather, but I don't love a sweaty foot, especially living in the Baltimore, Maryland area, known far and wide for our sultry swampy climate.
Building a Shoe Wardrobe
Beyond investing in a single pair, I'm also trying to build a solid inventory, aiming for the day when I feel like I already own a good pair of shoes for every occasion and don't need to make a last-minute assault on my local department store when invited to an evening event. My go-to flat shoe is usually the Allbirds Tree Breezer, which I own in black, sand, olive, and brown, but I've also noticed that they aren't quite as durable as a leather shoe might be and I wouldn't call them dressy either.
Check out Alison's review if Allbirds fit wide feet
What Makes Poppy Barley a Great Shoe Brand?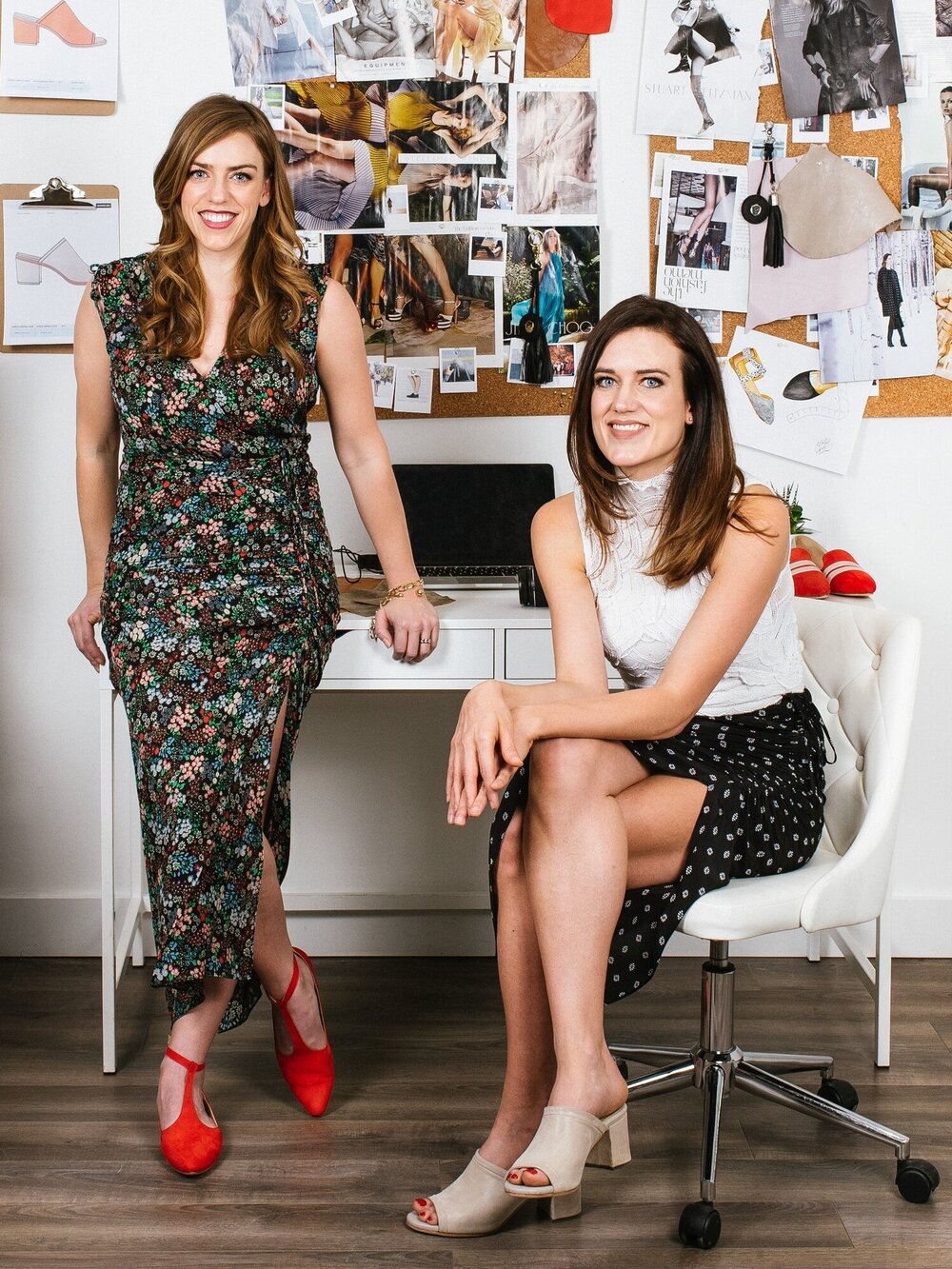 A Canadian brand with certified B-corp status, Poppy Barley was co-founded in 2012 by Justine and Kendall Barber to offer a range of shoes and accessories that they aptly call "luxury for the people."
I was pleasantly surprised to see some standards and policies I had never seen from an apparel brand before. Each of their three Mexican factories is profiled on their website, including owners, demographics and number of employees, and the Poppy Barley Factory Code of Conduct Tool is highlighted as well and based on standards from the International Labour Organization core labor standards.
They believe in "reformed pricing," avoiding the higher mark-ups commonly practiced by both luxury and mass market brands, and their Poppy Perks and referral programs reward loyal customers while also making it easier to build your collection. Throw in free returns for a brand that clearly knows how customers today want their online shopping experience to perform.
While this review focuses on sandals, Poppy Barley carries a range of footwear in sizes 5-12 including made to order tall boots in a range of calf circumferences to fit most anyone. Poppy Barley also carries accessories like backpacks, handbags, and other small leather and vegan accessories made as ethically as their footwear.
Poppy Barley Sandal Review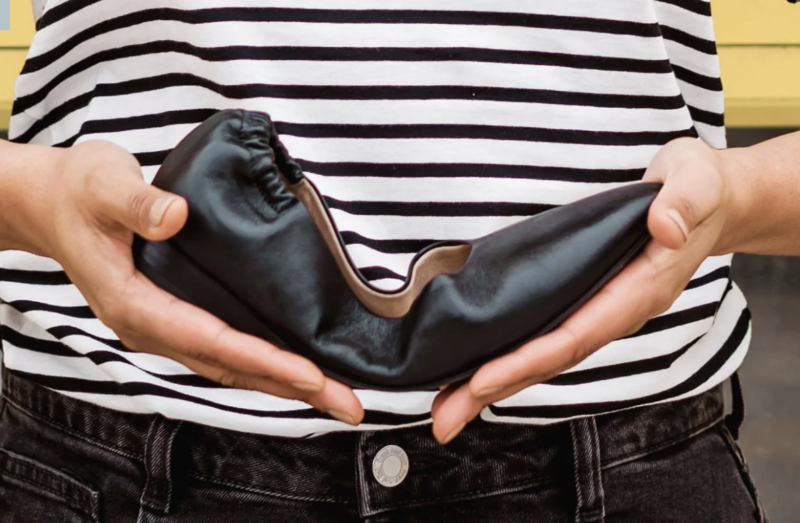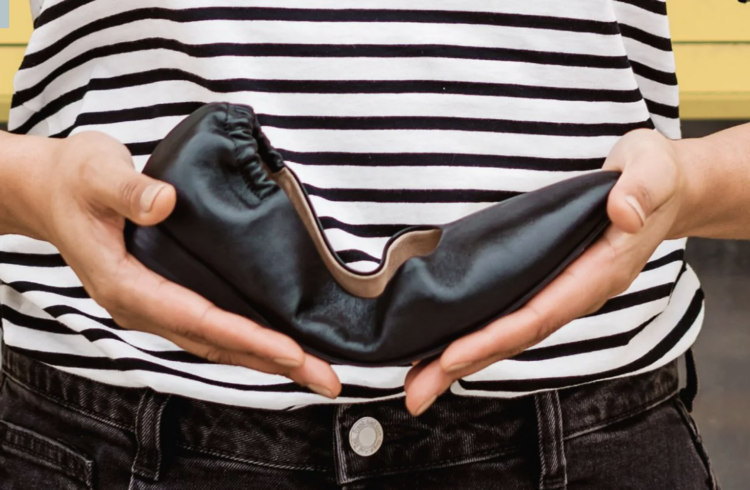 Poppy Barley advertises their EverEase comfort technology, promising that their shoes will be comfortable immediately, without needing a breaking-in period. This was especially enticing to me, as I'm the kind of shopper who wants to be able to wear her purchase out of the store (or package) and get some instant gratification. I went to check out what style and color of Poppy Barley sandals I wanted to review.
Choosing the Cross Town Sandal from Poppy Barley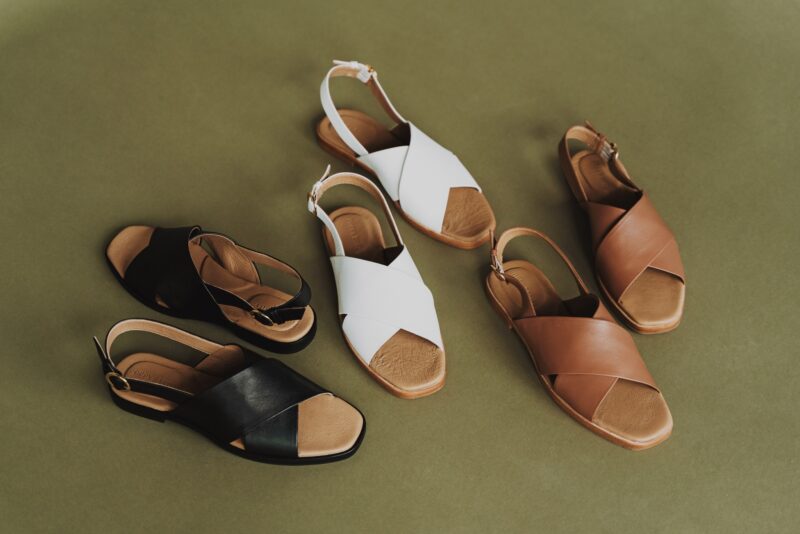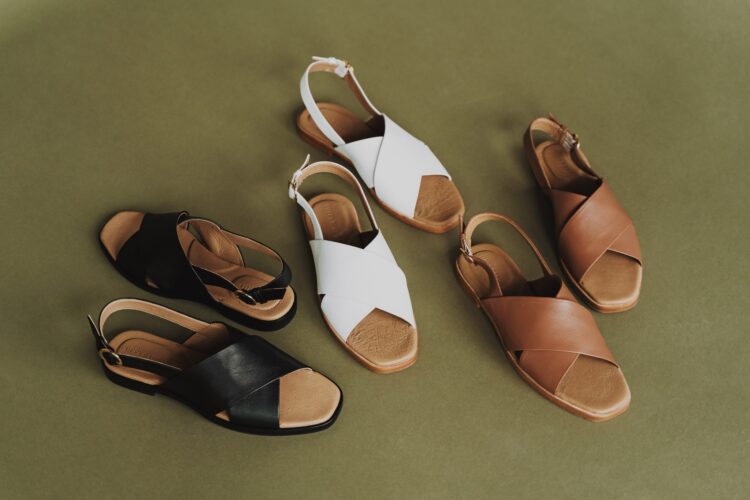 Knowing that I wanted a black leather option, I also thought carefully about what I've loved in sandals in the past. The streamlined look of the Poppy Barley Cross Town sandal appealed to me, as did the adjustable strap at the heel to keep the sandal securely on my foot. The toe is somewhere between rounded and pointed for a shape that naturally follows the foot, and the touch of gold at the ankle buckle was just enough for me.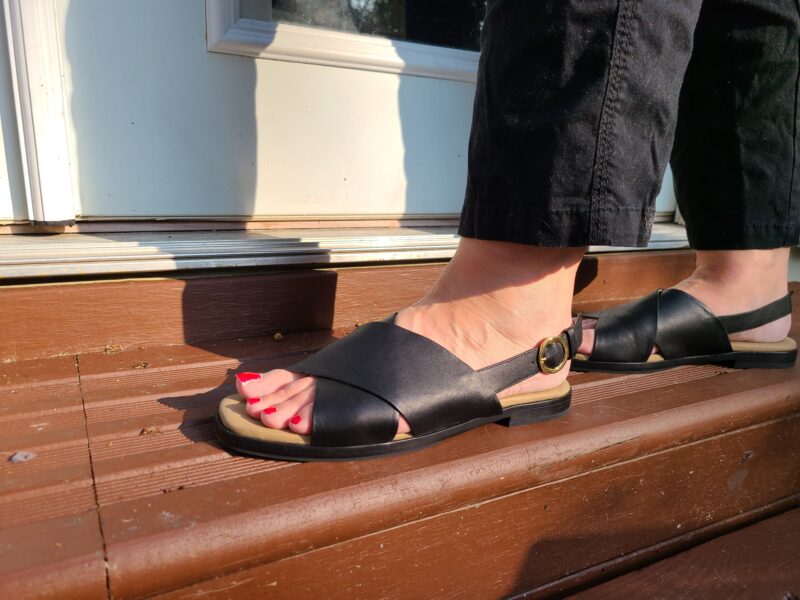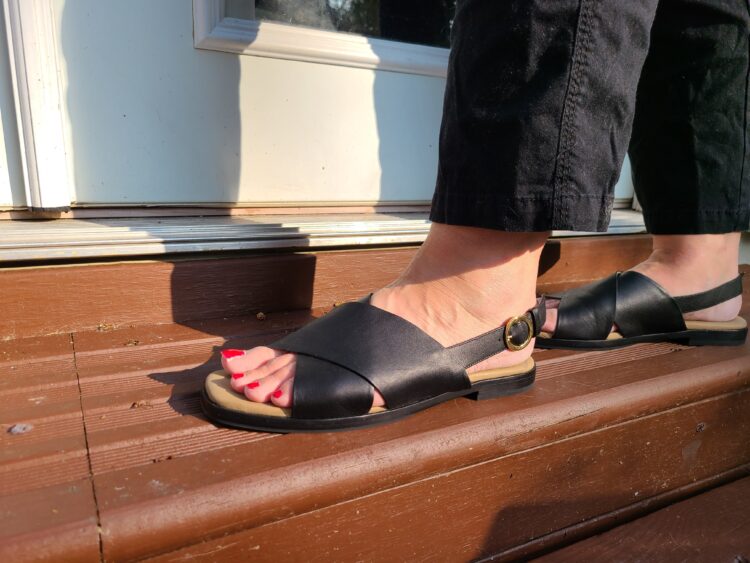 Once the sandals arrived, I did need to adjust the strap to fit my somewhat narrow ankles, and I was happy to see that the strap did allow for this function instead of being secretly elasticized as many such straps are.
Styling Poppy Barley Sandals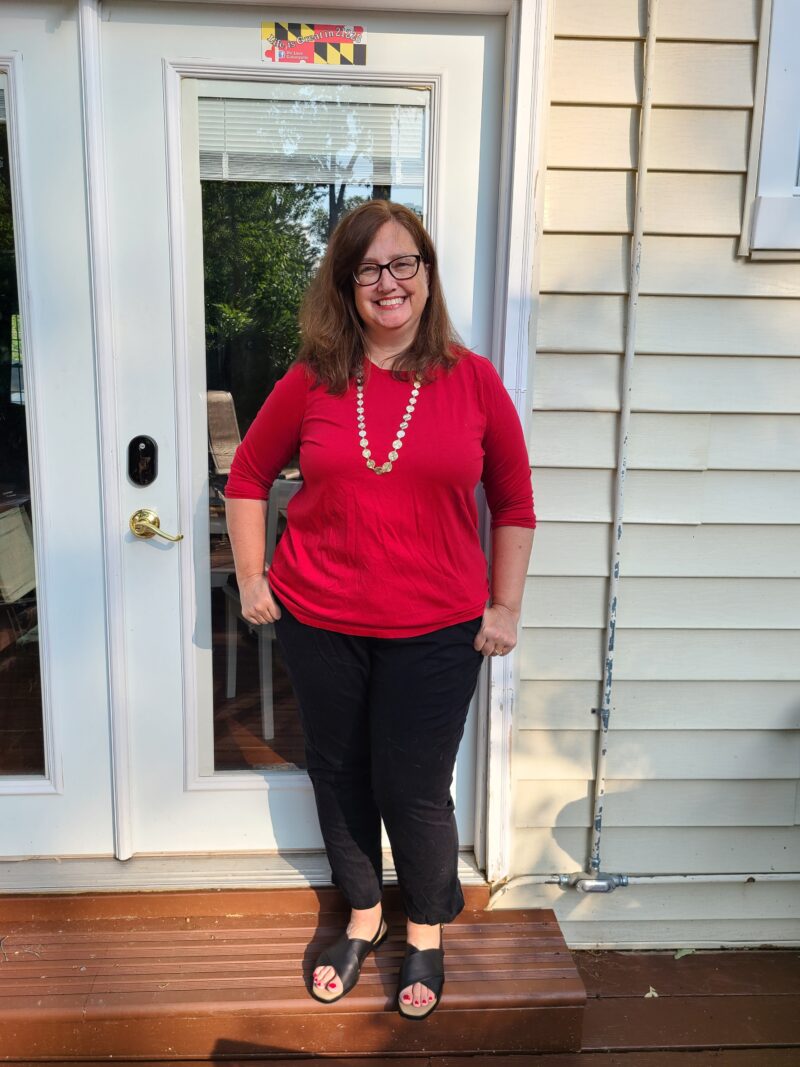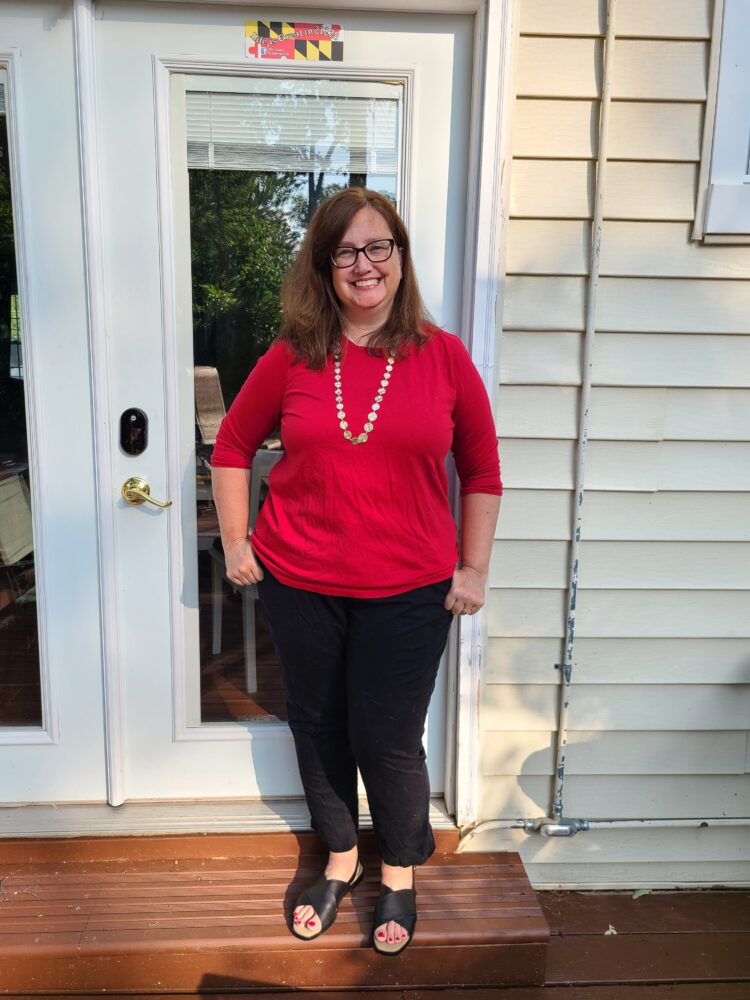 For a work ensemble, I chose to pair the Poppy Barley Cross Town sandal with some summer-weight cropped black pants, red top, and long gold necklace. On this day, I crossed campus a number of times and gave several presentations to different groups of students, and the Cross Town sandals felt like I'd worn them a dozen times before in the best way.
Styling the sandals with this knee-length black dress and denim jacket, I could feel comfortable heading out to dinner or in a casual work setting indoors or outdoors, no small feat in a mid-Atlantic summer.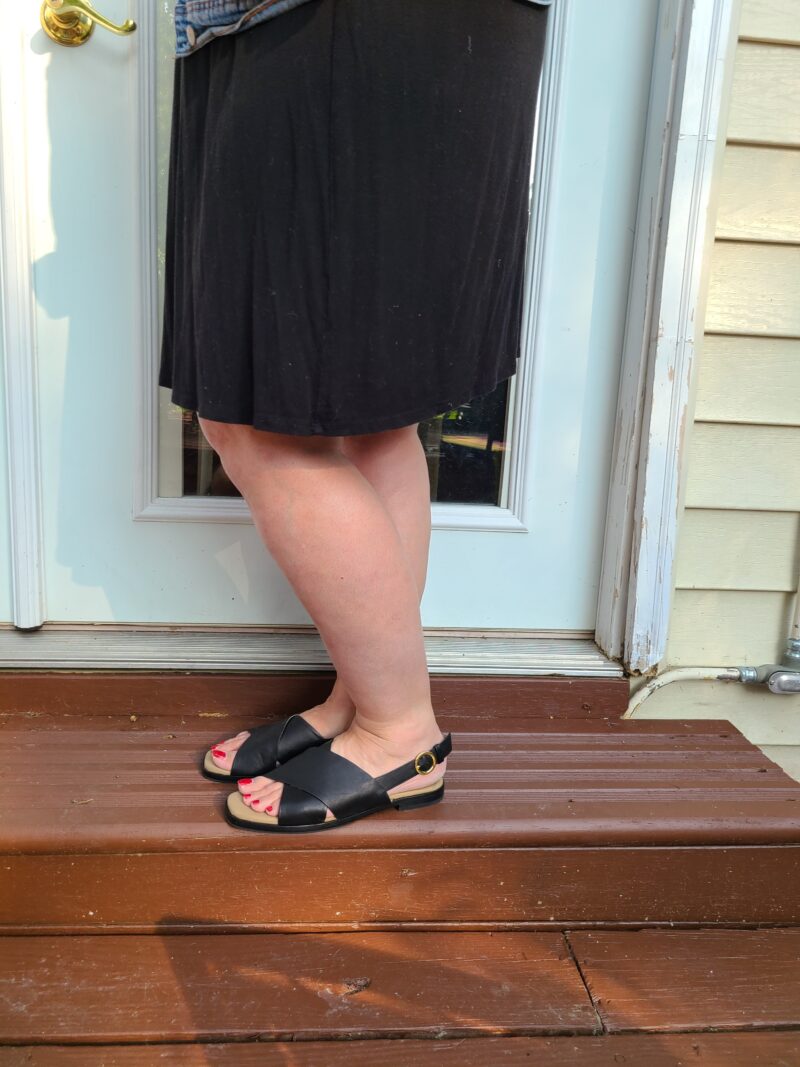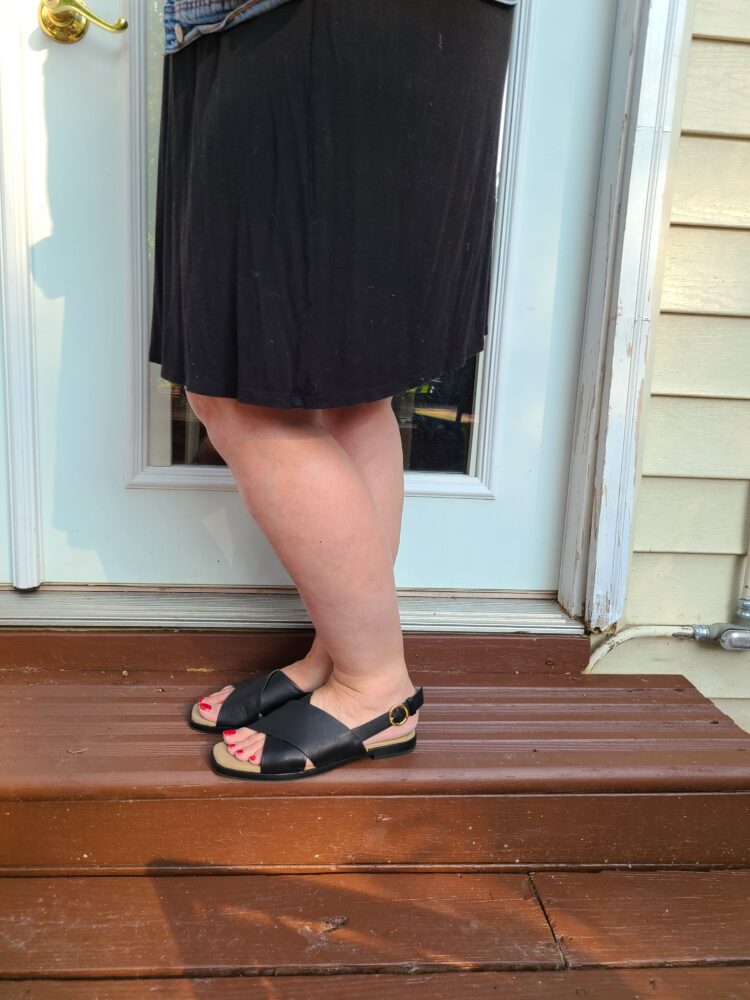 Another time, I styled the sandals with a longer skirt and more casual t-shirt to wear the sandals for a walk through the historic district of a neighbor town to mine.
Would I Order from Poppy Barley Again?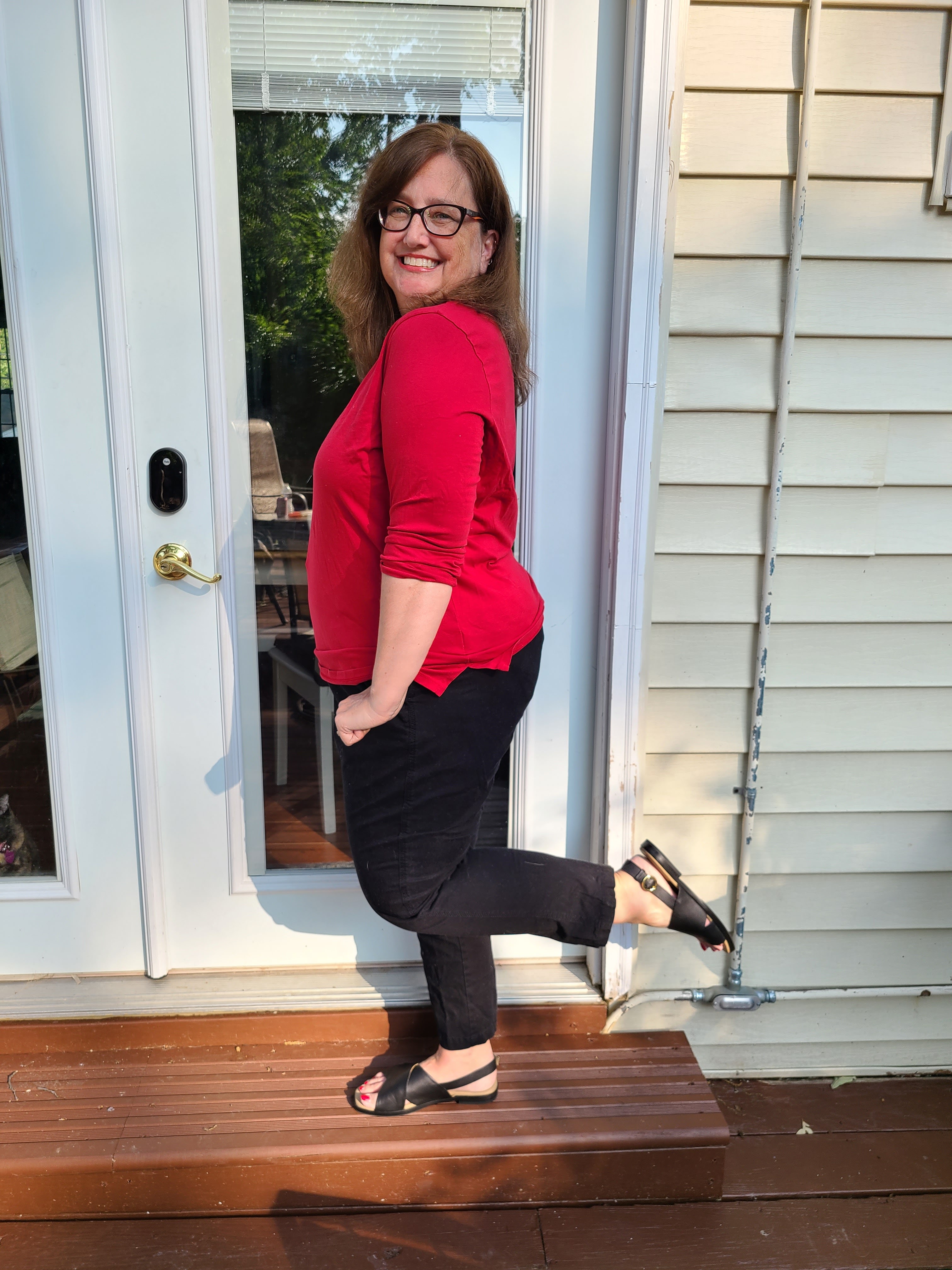 Would I shop Poppy Barley again? In a word, absolutely! I almost chose the Patio sandal in Terracotta micropebble for this review, and I've been thinking about them ever since. For a closed-toe option, I've also been a little obsessed with these gorgeous Eyelet Oxford 2.0 in the Poppy pink pebble.
Poppy Barley shoes are definitely investment pieces, but in my experience, being able to feel satisfied both ethically and fashionably is worth the price.
Poppy Barley Promo Code
I asked Poppy Barley if they would provide the Wardrobe Oxygen community with a promotional discount code. These shoes are a bit of an investment, but have been reviewed by many beyond Jackie as being well worth the price. But it may be easier to budget with 10% off!
Use promo code WARDOBEOXYGEN10 at checkout for 10% off your order at Poppy Barley. This promotional code is only valid until August 31, 2023.