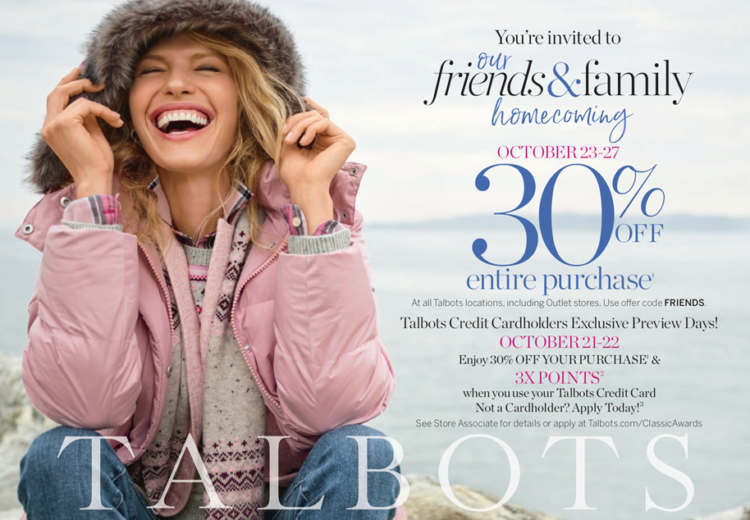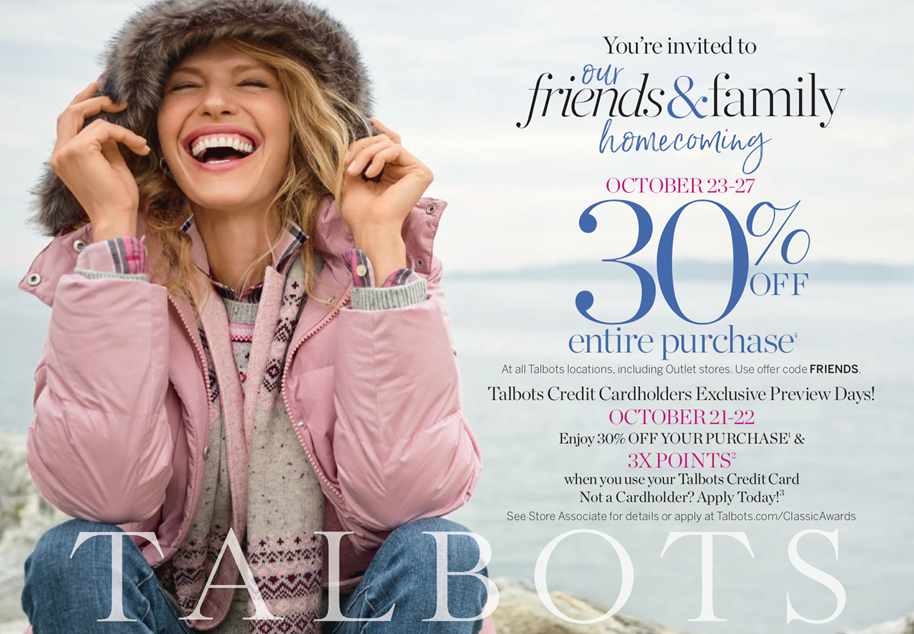 From October 23 – 27 2019, Talbots is having their Friends and Family sale where you can get 30% off your entire purchase with promo code FRIENDS.  I am a big fan of Talbots; I love their size range (Misses, Petites, Tall, Plus, and Plus Petite).  I think their quality is great.  Also, I think many have a dated view of Talbots. I find much of their clothing stylish and modern, it's all about styling it and making it your own.  Click here to see all my outfits featuring Talbots.  See?  Great stuff, and some of the longest-living pieces in my wardrobe.  Below I am sharing my picks from the Talbots Friends and Family sale, but also with styling tips and why I think they're worth a look.
My Picks for Dressing Up and Holiday
I know, Halloween hasn't even happened but you know how this time of year goes.  Once Halloween is here it's like a holiday train out of control.  It rolls down the hill until it's New Year's Day and you don't have the ability to catch up. With this sale, you can buy pieces now to be ready for Thanksgiving, Christmas, holiday parties, and when the ball drops at midnight New Year's Eve.  For the past few years, most of my holiday looks have been from Talbots so I feel I can share these picks with a bit of authority!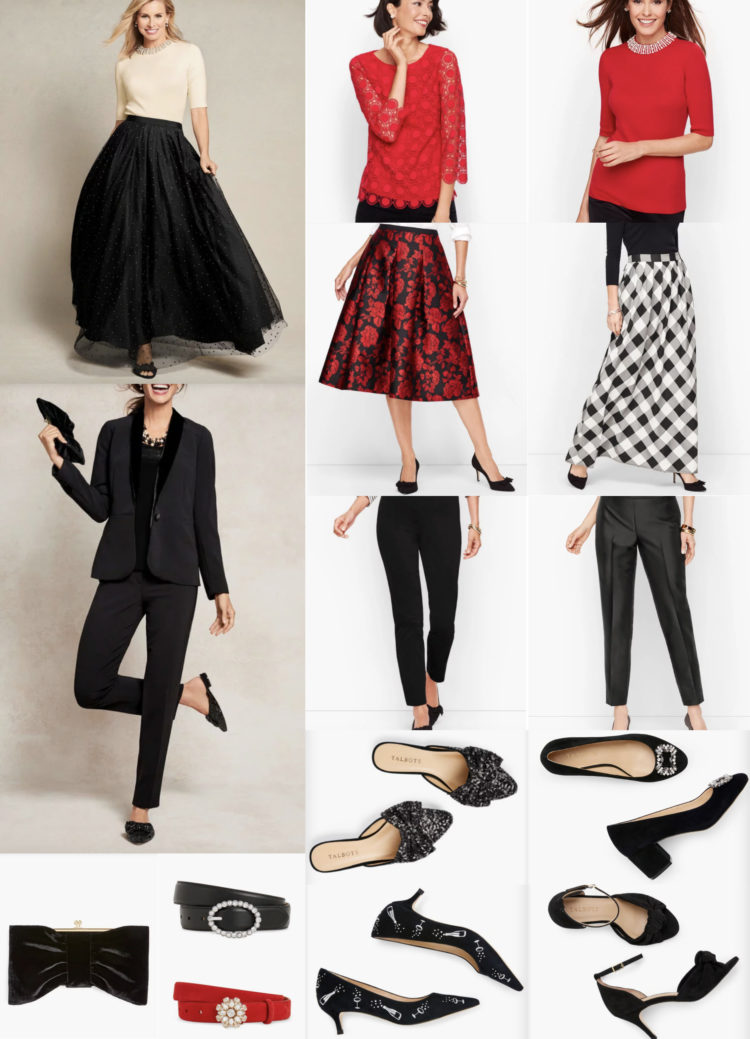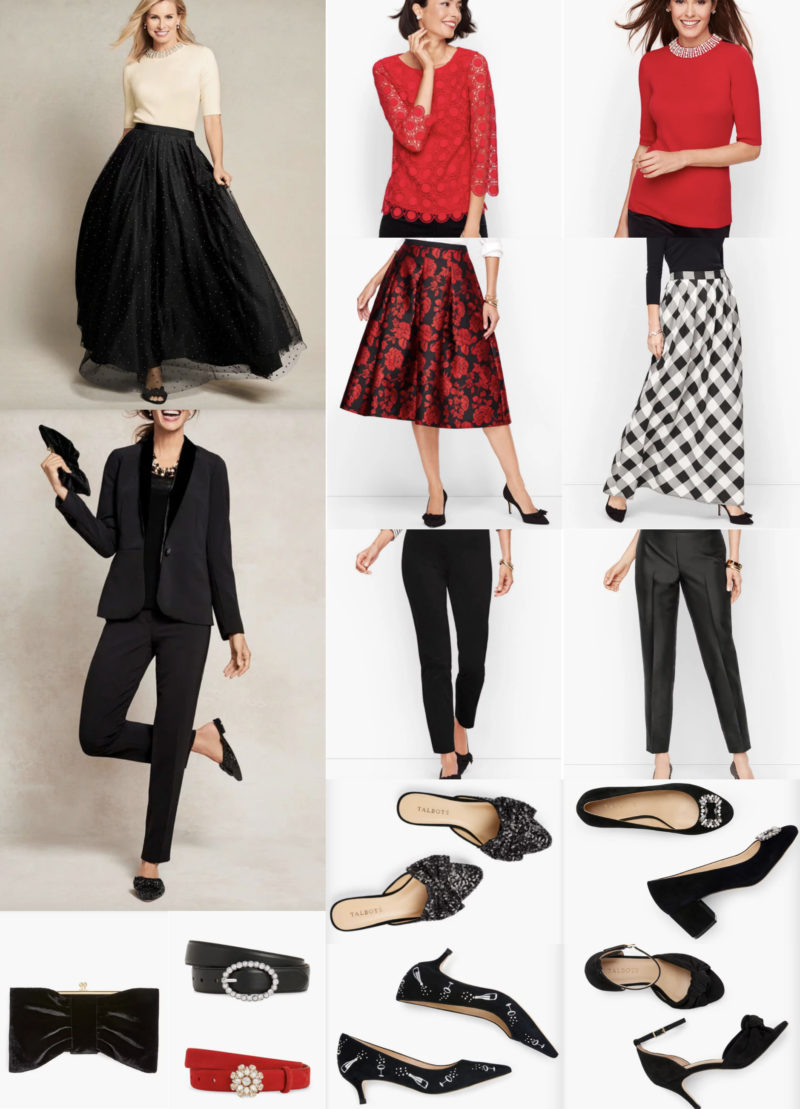 My Picks for Shoes
I already shared four dressy shoes, but Talbots also has great shoes for work and for weekend: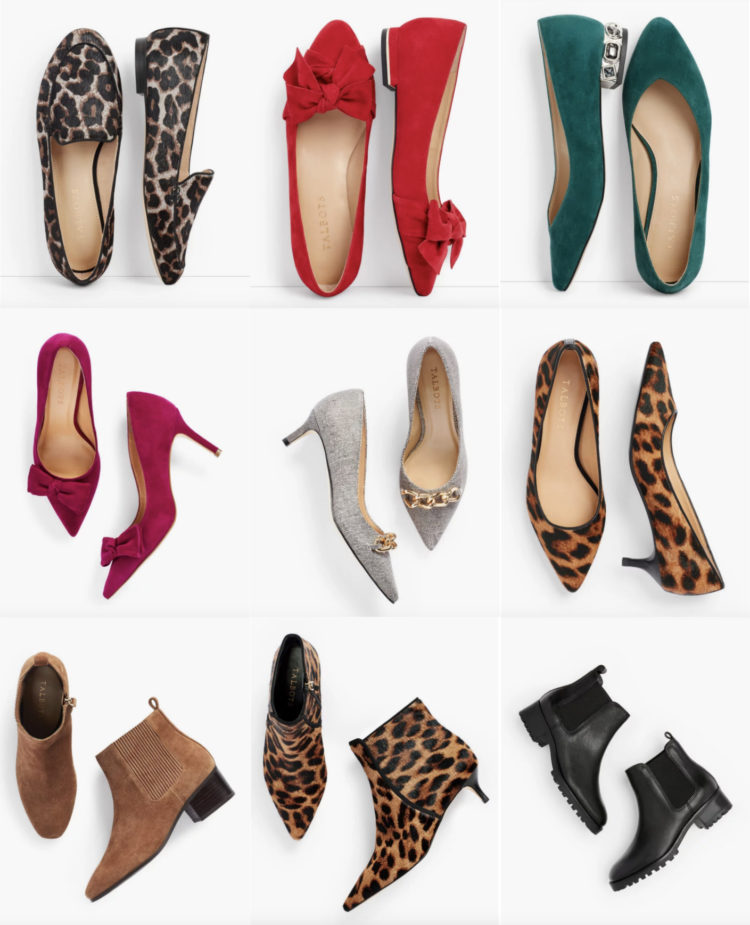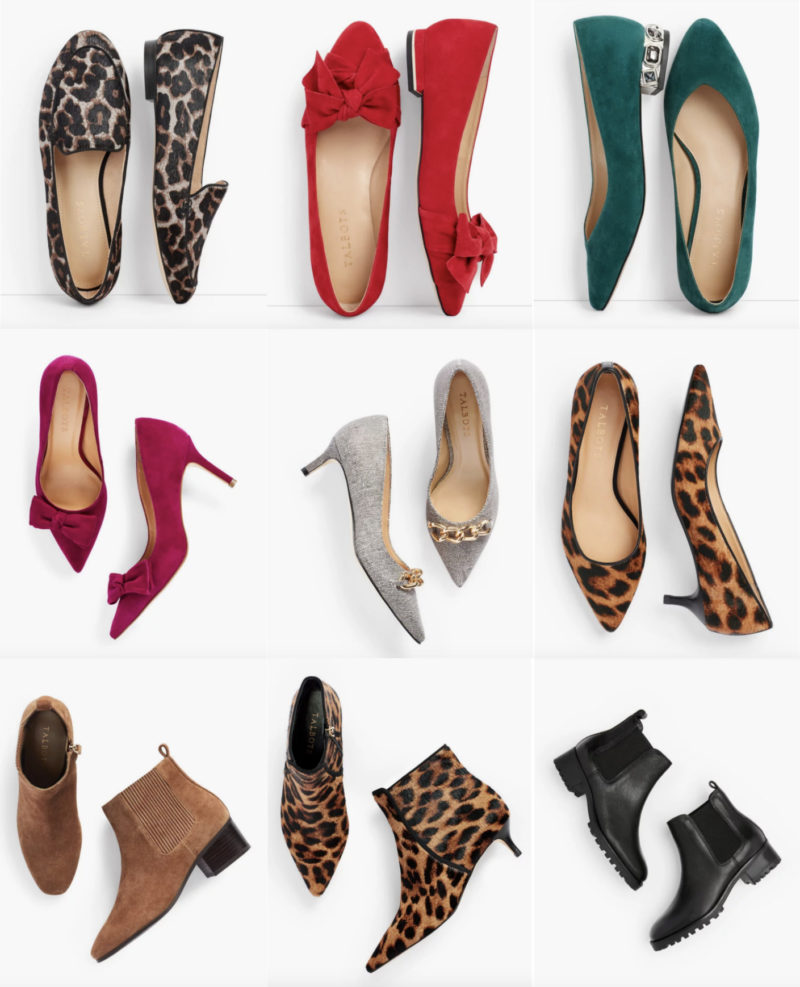 My Picks for Outerwear
I love Talbots for outerwear, they create pieces that are elegant and timeless yet so chic.  I've worn them before on the blog in this post, this post, and this post.  Whether or not the cooler temps have arrived where you live, they will be here soon so it's smart to buy them while there is selection and a great sale.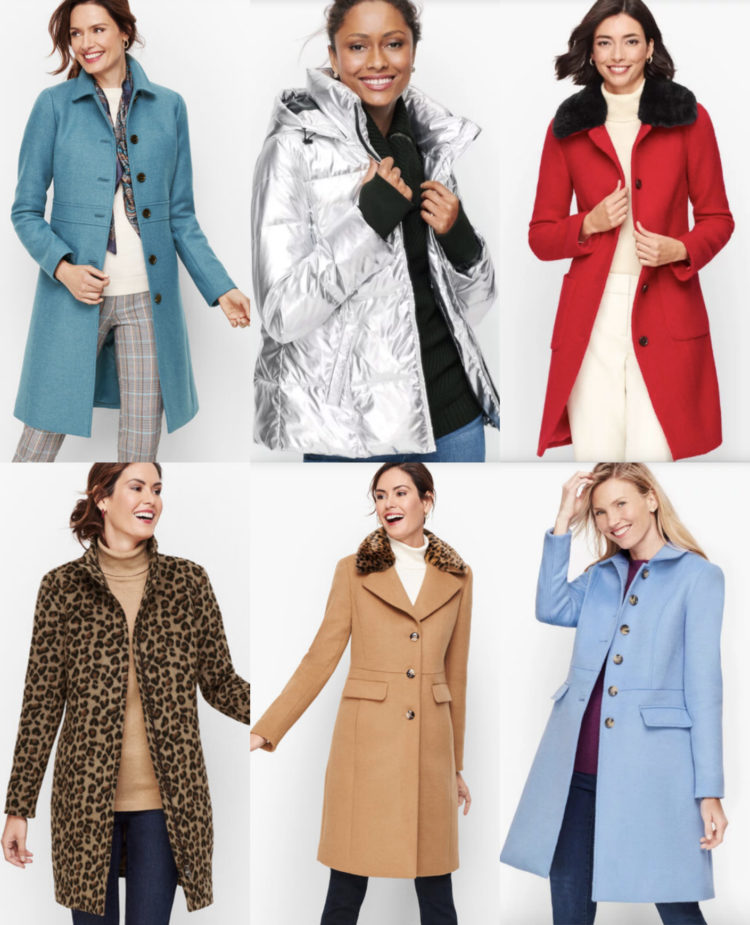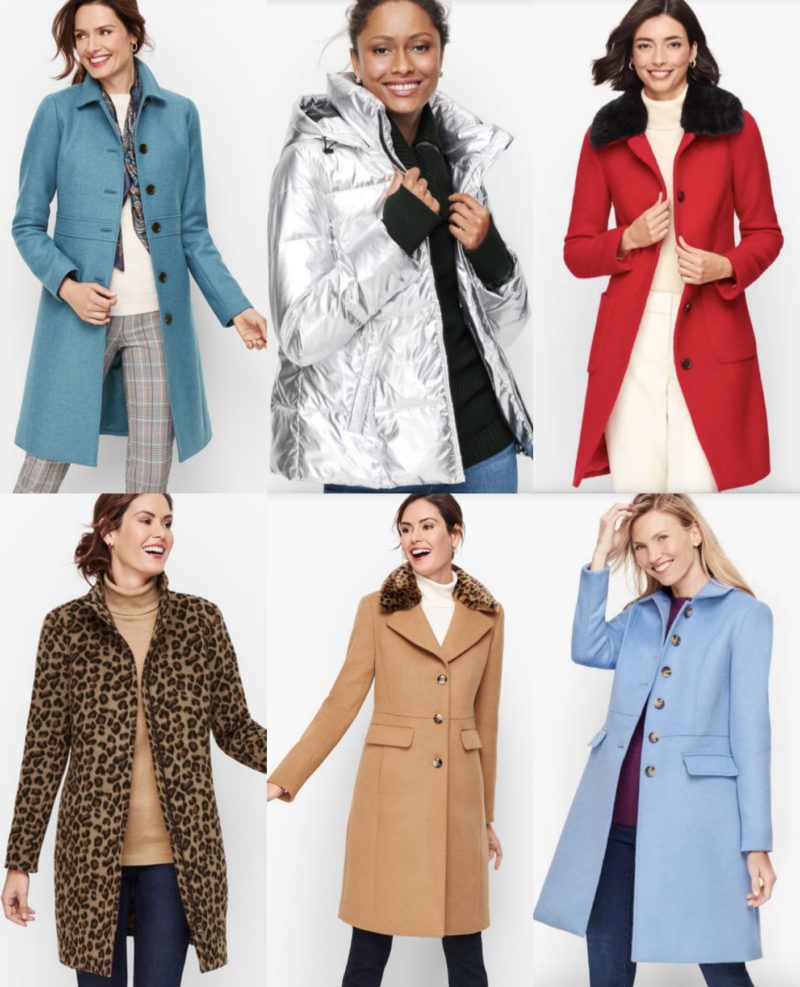 My Picks for Fashion
And now for the meat and potatoes: apparel for work, weekend, and everything in between.  Several of these items I own and can attest to the fit and quality.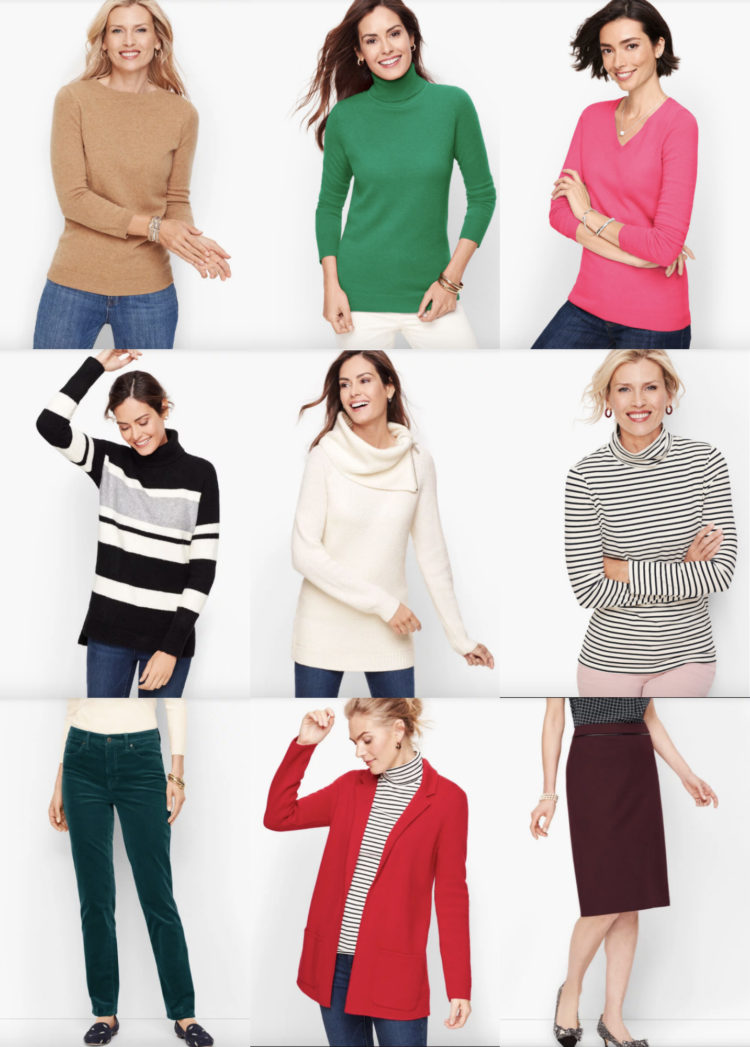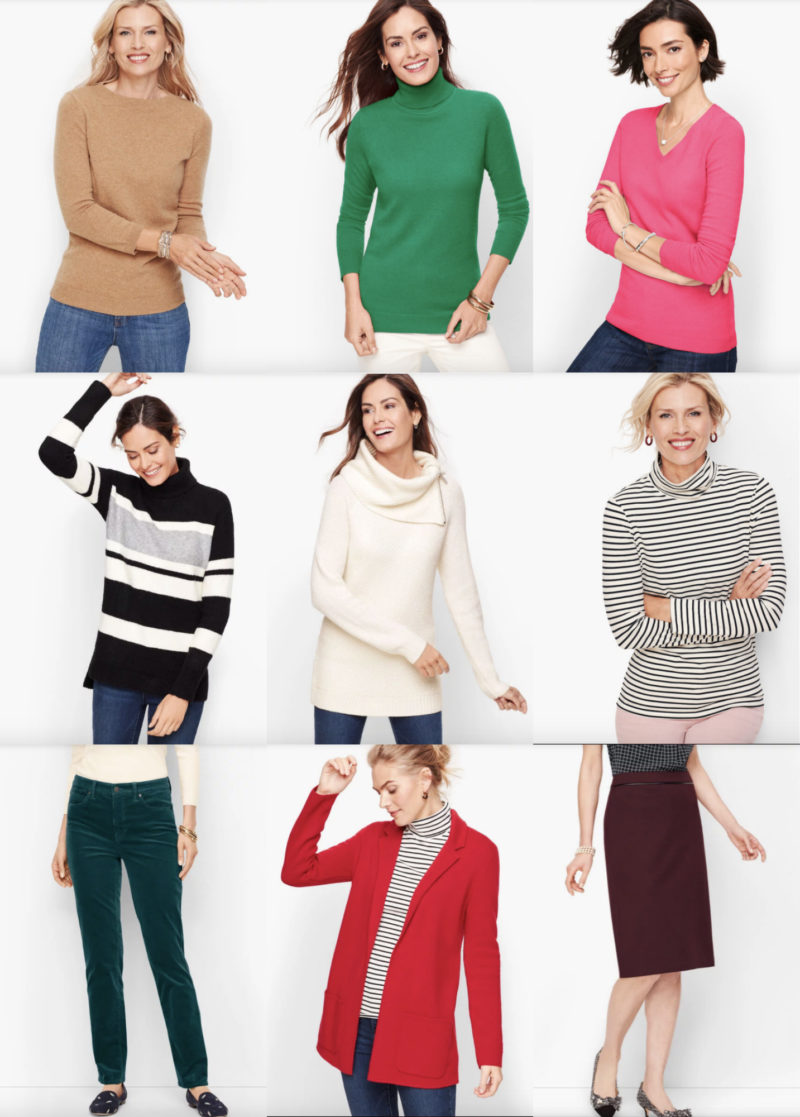 Shop my Favorites from the Sale:

There are many many more wonderful items at Talbots this season.  If you make a purchase, do let us know in the comments what you get.  And if you own any of these pieces please share your review, positive or negative, to help the rest of us!