This article may contain affiliate links; if you click on a shopping link and make a purchase I may receive a commission. As an Amazon Associate, I earn from qualifying purchases.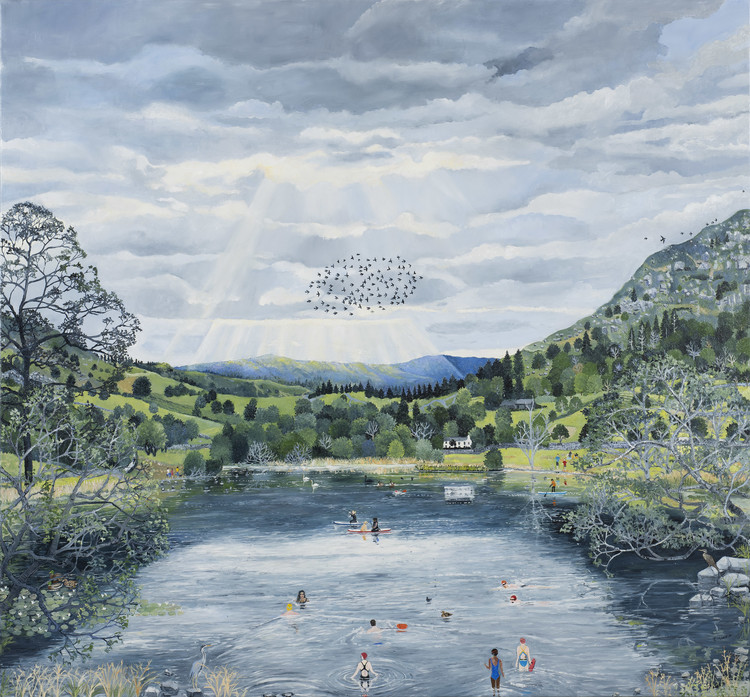 Weekend Reads #252
Push to include Puerto Rico in SNAP faces uphill battle. (Axios)
TIME to make its trusted journalism free and accessible worldwide on Time.com. (Time)
Is it time to do away with "good taste"? (Architectural Digest)
Taylor Sheridan breaks his silence on 'Yellowstone' ending, Kevin Costner's exit, the potential Matthew McConaughey spinoff, his battles with studio suits, and how he's become a powerful mega-rancher straight out of his own show: "There is no compromising." (The Hollywood Reporter)
Women in leadership face ageism at every age. (Harvard Business Review)
What abortion funds saw after Dobbs. (Mother Jones)
After months of negotiations, the IBEW's Railroad members at four of the largest U.S. freight carriers finally have what they've long sought but that many working people take for granted: paid sick days. (IBEW)
Short daytime naps may keep brain healthy as it ages, study says. (The Guardian)
In every universe, Ice Spice is a star. (Teen Vogue)
'Highly unusual': lost 17th-century portrait of black and white women as equals saved for UK. (The Guardian)
In The Bear, food is the language of love and grief. (Bazaar)
Tanya Taylor has an extra 30% off their sale selection. I love this apparel brand, which has extended sizing to 22 on many of its selections. While I often find higher-end apparel brands run too small and narrow for my body, I am a 14 or XL in Tanya Taylor. The sale has a lot of wear-now looks like the Brianna dress and the Lonna dress which I have previously featured on Wardrobe Oxygen, the Jordan top which I really like and am considering getting, and the York dress which I personally own (see it on me on Instagram).
Young people have no idea what we used to do after work. Let me regale you. (Slate)
The unexpected joy of going to a concert on my own. (The TueNight Social)
The rise of extreme tourism. (Axios)
Supreme Court rules against Navajo Nation in water supply case. (CNN)
How Arizona squeezes tribes for water. (High Country News)
When your friend starts posting like an influencer. (Embedded)
Pink lemonade's origin story begins with a disgruntled circus clown. (Washington Post – gift article)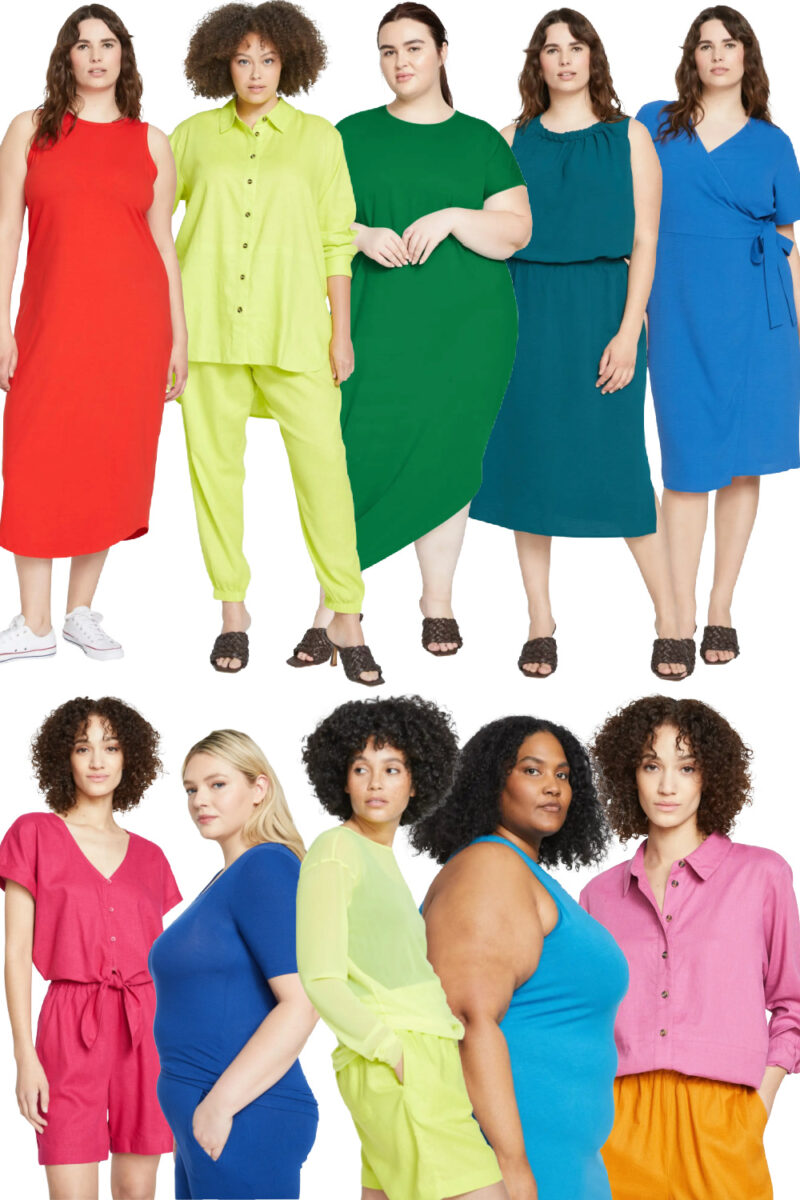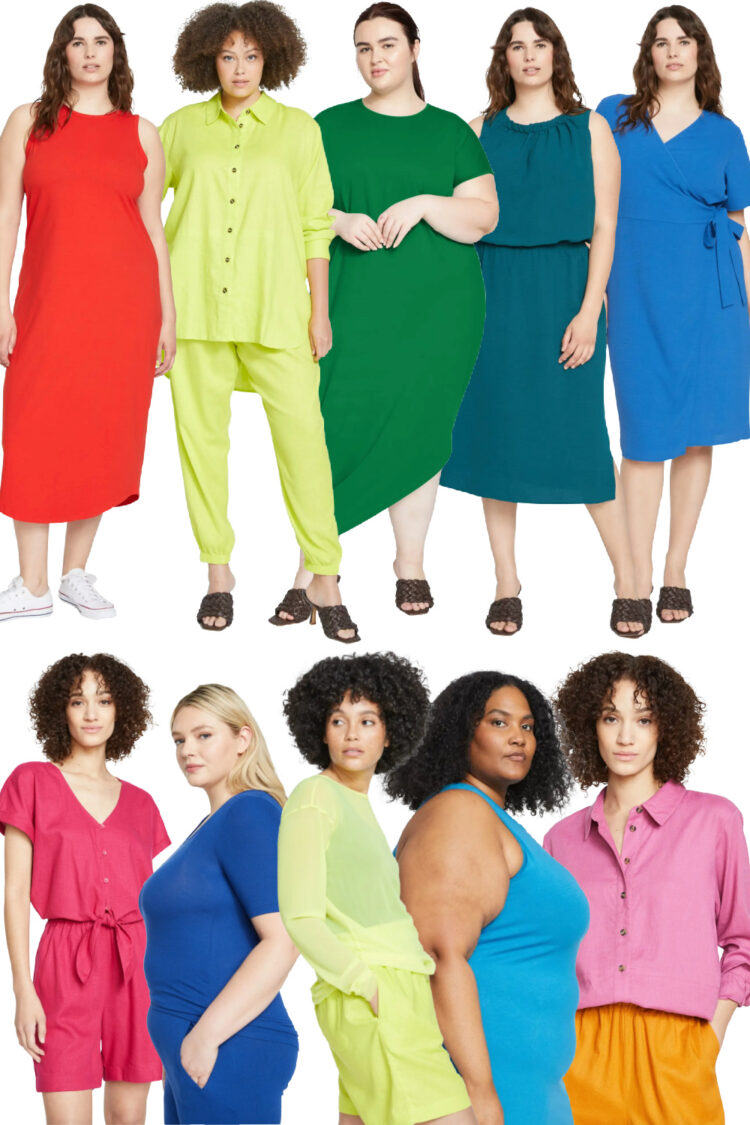 When I shared on Instagram that I had a curated collection of items at Universal Standard that were 30% off, a few replied that they swore off the brand because of the lack of color. As someone who also was frustrated by the Universal Standard PostPan palette of neutrals and muddy colors, I could relate… until this season. Seriously folks, have you checked out their New Arrivals? So many bright, clear, fun, and very on-trend colors.
Bright Melon is a highlighter yellow color I now own in the Fog Top, The Swimsuit, Sunny Shorts, and the linen tunic, joggers, and shorts. Sanguinello is a blood orange color (an orangey red) that perfectly matches my tomato-colored Birkenstocks. Jardin is the rich green color of plants after a good rain; I have one of the linen dresses in this color and am considering trying the bikini in it too. Lapis is the clear cobalt blue that so many of you wish was available at more retailers, and I hope US creates even more pieces in this color. Anyway, if you haven't checked US lately due to the lack of color, it's worth checking them out again.
See/Hear/Read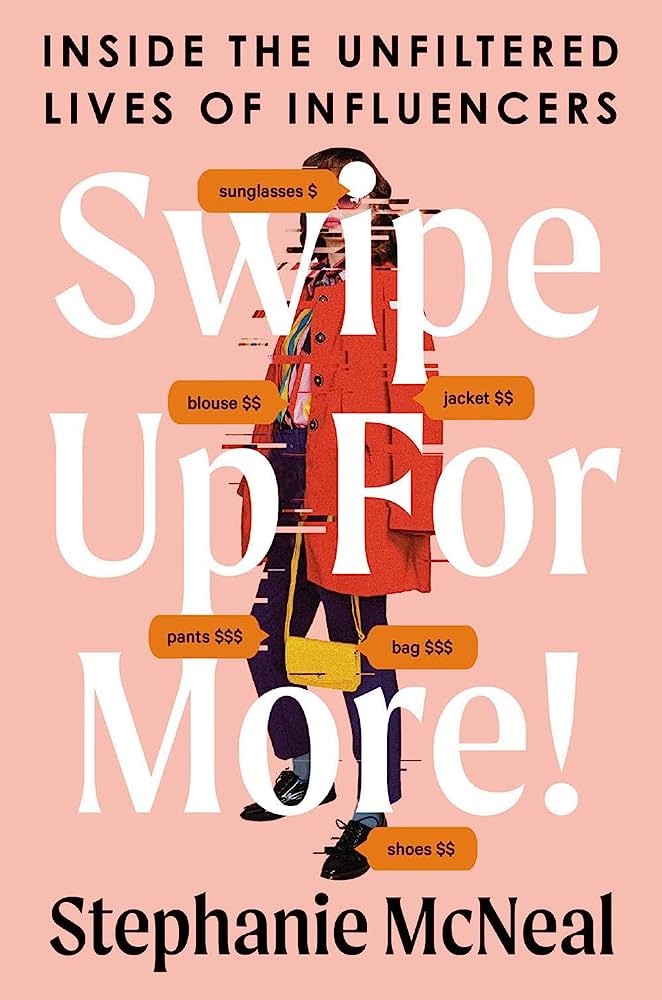 If you follow my Instagram Stories, you know I am reading Swipe Up for More!, a book on influencing by Stephanie McNeal. (link to the book on Amazon and link to the book on Bookshop) I followed McNeal's work at Buzzfeed and the newsletter she did with Tanya Chen (I was even featured by Chen back in 2020). So when I saw that McNeal was writing a book on influencers, I preordered a copy. And this week I finally dove in. I am a little over halfway through the book and… I don't know how I feel.
I am an influencer, but I also follow influencers, including one of the three featured in this book (Mirna Valerio). I have followed some folks for over a decade, from their Blogspot blogs to Instagram, to TikTok, to Substack, and have supported their brands and businesses. I have followed folks, seen them change, and unfollowed. And yes, I hate to admit it, in the past I "hate followed" a few folks. And being in the industry, while I may not "follow" a lot of better-known influencers (including the other two featured in this book), I still know quite a lot about them and their business model.
That being said, reading this book is like reading an analysis of Taylor Swift's business practices by a die-hard Swiftie. McNeal gets pretty fangirl about some of these influencers and it clouds the facts and causes biases. I feel she didn't really push the influencers for details and true feelings because she wanted them to like her. I think it also is why this book, more than 150 pages in, still feels very surface.
If you know little to nothing about the influencer business, you may find this book fascinating. But even if you have read my blog posts over the years about the business of blogging, you likely will find this book to just scratch the surface and focus only on one very specific kind of Instagram influencer. And that may not be the kind of influencer you are even familiar with or interested in.
I will finish this book, and I must admit once I hit page 150 when McNeal discusses trolls, haters, and the toxicity that comes with being an influencers, I was intrigued. But I feel there is more to be said on this career, and I wish she had more diversity in the folks that she followed (race, gender, age, niche) as she did when she had the Buzzfeed newsletter.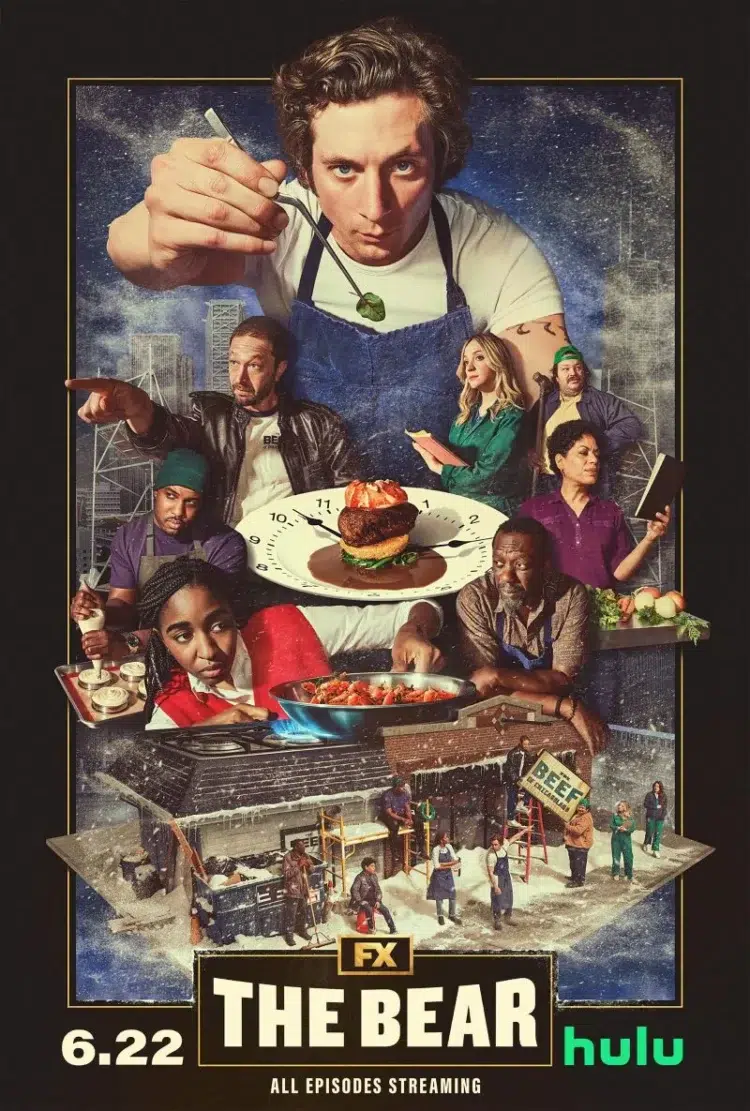 The Bear is back for Season 2 on Hulu, and my husband and I binged several episodes Thursday evening but haven't yet finished it. And gosh, I love this show. The heart, the deep dive into restaurant culture, the relationships… it's so beautifully done and the acting is stellar. If you didn't catch Season 1 I recommend starting there, and I think it's worth it to watch this show. It's the kind of show that reminds you that TV shows can truly be a work of art.
For Your Entertainment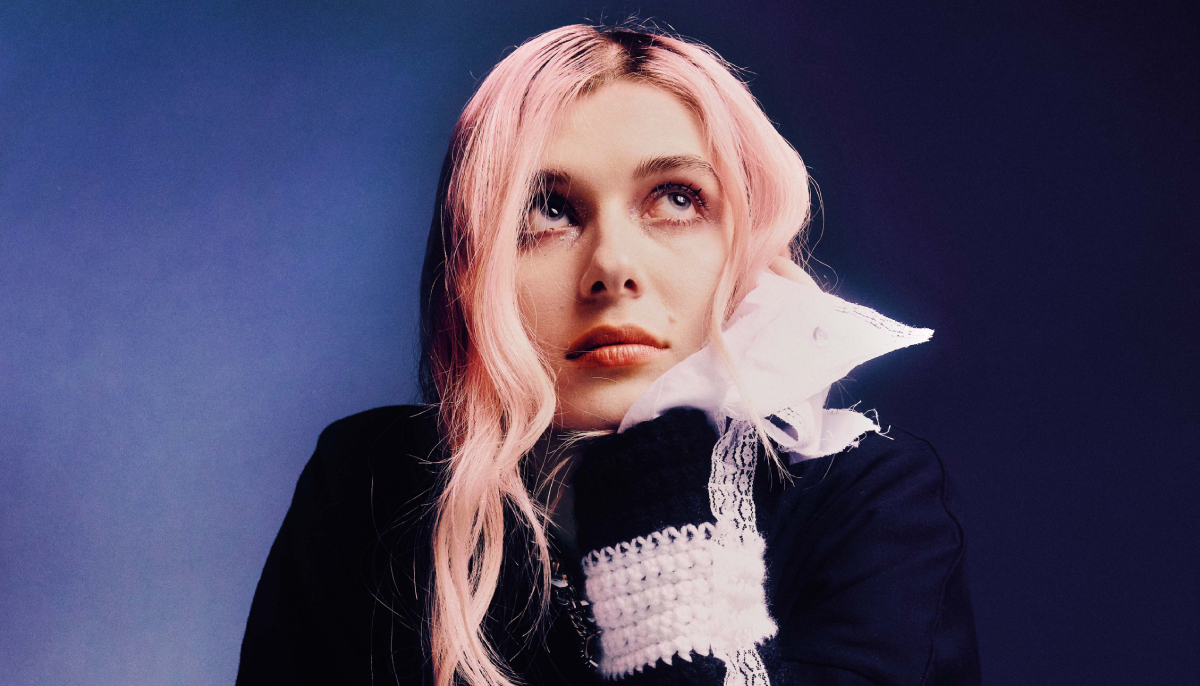 Baby Queen is the stage name for Arabella Latham, a 25-year-old South African singer/songwriter who like many GenZ artists, got a record deal during the pandemic. I learned about her through my daughter who is positively obsessed with the Heartstopper books and Netflix series ("omg omg the next season is coming out in August"); Baby Queen's song "Colours of You" was used to promote the series. Baby Queen is working on a new album, and dropped this video for the first single off it, entitled "Dream Girl". With lyrics and a video that may transport many of you to high school or college, "Dream Girl" is a sweet song that makes you feel like you're in a movie.