This article may contain affiliate links; if you click on a shopping link and make a purchase I may receive a commission. As an Amazon Associate, I earn from qualifying purchases.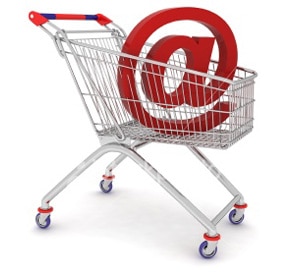 Everyone is getting on the Amazon
bandwagon and I couldn't be more thrilled about it. Everywhere I look, another online retailer is offering customers to rate and/or review previous purchases. The trouble with shopping online is that you can't touch, feel, or try on your item before purchase. Even with easy (and sometimes free – hello Zappos!) shipping and return policies at many retailers, returns are still a hassle and take time.
Enter the beauty of customer reviews. Reading them, you can see that a fellow pear-shaped woman found the trousers flattering, but a fellow tall woman found they ran short. And look, that dress you are considering to wear to your friend's wedding? Well some other woman bought it and admitted it was perfect for such an affair, and wore it to one recently garnering many compliments and feeling perfectly dressed.
One big reason Amazon
is so successful is because not only do they have customer reviews, but they have so many. When I was searching for a convertible carseat for my daughter, I was able to weed through literally hundreds of reviews for each brand and style – reviews organized by rating, by date submitted. Reviews were rated by fellow shoppers for their helpfulness, and many reviews had comments on them providing additional insight. I had narrowed down my choice to two brands, and these reviews on Amazon helped me make the final decision – a decision I have been happy with for months.
Do you practice shopping karma? When you make an online purchase, do you return to that retailer to offer feedback? Often we read the reviews, make purchased based upon the reviews, and then never go back to offer our own feedback. Give that which you wish to have in return – lots of constructive feedback on your purchases.
Speaking of constructive feedback, think about your review before you hit the 'submit' button. When saying the dress was tight in the bust, did you also mention your shape, your size, and what size you purchased? If you think the pants run long, please be sure to mention your height and if you believe yourself to be long- or short-waisted. Did you end up having to pin the neckline or wear it with a camisole? Was the hemline too short for work but perfect for drinks with friends? Did the color state it was emerald green but you found it to be more of a muted leaf color? Let other people know. Your detailed, constructive feedback may encourage other shoppers to do the same. And their detailed review may be the very one that helps you pick that perfect something that has been missing from your wardrobe!