This article may contain affiliate links; if you click on a shopping link and make a purchase I may receive a commission. As an Amazon Associate, I earn from qualifying purchases.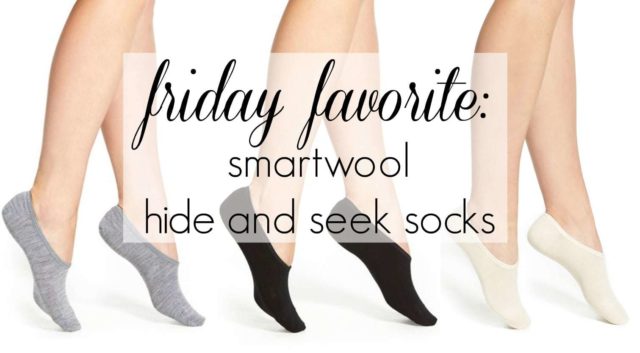 Come on Allie, can a pair of socks really be so badass that you're going to dedicate an entire post to them?
YES. YES THEY CAN.
Seriously, yes. I wrote about these socks in this post, but since the temperatures are rising and ankles are started to be bared, more and more are reaching out asking how I get away without socks with my brogues, slip-on sneakers, and such. Well I don't. I wear SmartWool Hide and Seeks. They're low enough of a profile that they don't show at all with my shoes, yet they don't creep or slip or slide. Not only that, because they're made from wool they prevent summer swamp feet and also help with odor. Come winter, the wool will keep your foot warmer than traditional socks. And though they're wool go ahead and throw them in the washer and dryer, they can handle it!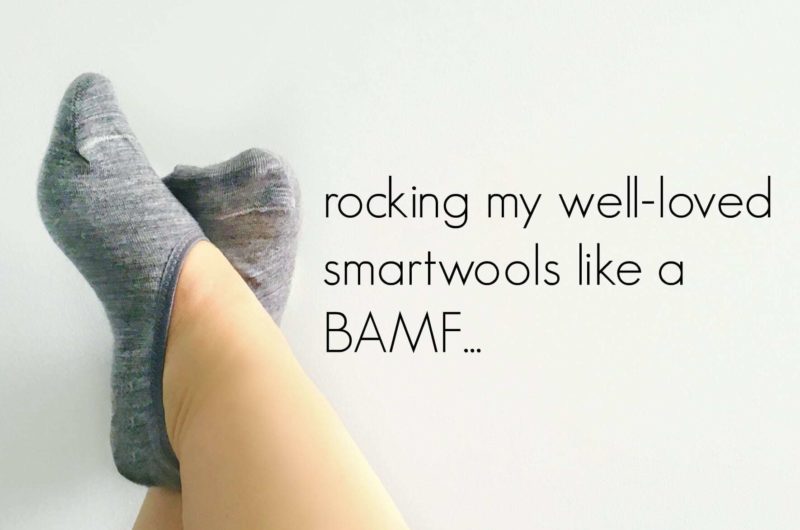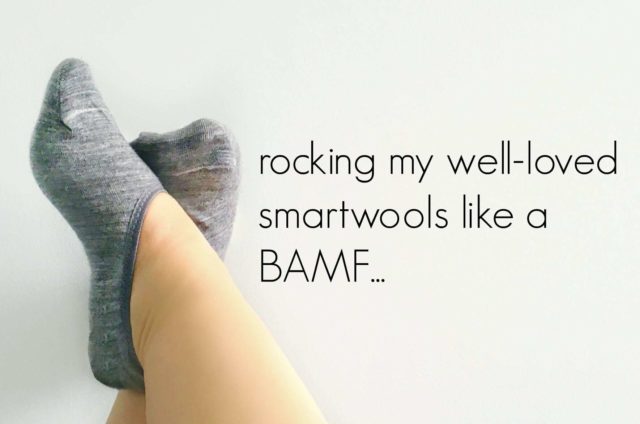 I wear a size 8 shoe and buy these in a Medium. While they are low enough profile for my silver brogues (I'm wearing them in this post) and Superga sneakers (also wearing a pair of the socks in this post), they're not low enough profile for traditional flats. However SmartWool has a style called Super Sleuth that gets good ratings for being low enough for flats and the sock comes in a ton of colors in case it does peek out a bit.  These socks are also great for ankle booties that dip down in front or have cut-out details like my sand suede Clarks Spye Astro booties and I like that they don't add a lot of bulk.
SmartWool was founded in Colorado in 1994 by ski instructors Peter and Patty Duke; in 2005 it was acquired by the Timberland Company. SmartWool says their products are itch-free, resistant to shrinking; have moisture-wicking performance, and odor-reducing and anti-microbial properties. In 2005, SmartWool implemented the requirement that its New Zealand wool suppliers no longer practice mulesing and 2010 the company signed a contract to exclusively source its Merino from the New Zealand Merino Company.  As a family we've been wearing SmartWool socks for over a decade and find the quality impressive and agree they're soft, they don't shrink, and they help with sweaty and stinky feet!
SmartWool socks aren't cheap, but they're well made to last a long time and they will make you wonder why you've been trying to get by with cotton or synthetic peds or no-see-ums all this time!