This article may contain affiliate links; if you click on a shopping link and make a purchase I may receive a commission. As an Amazon Associate, I earn from qualifying purchases.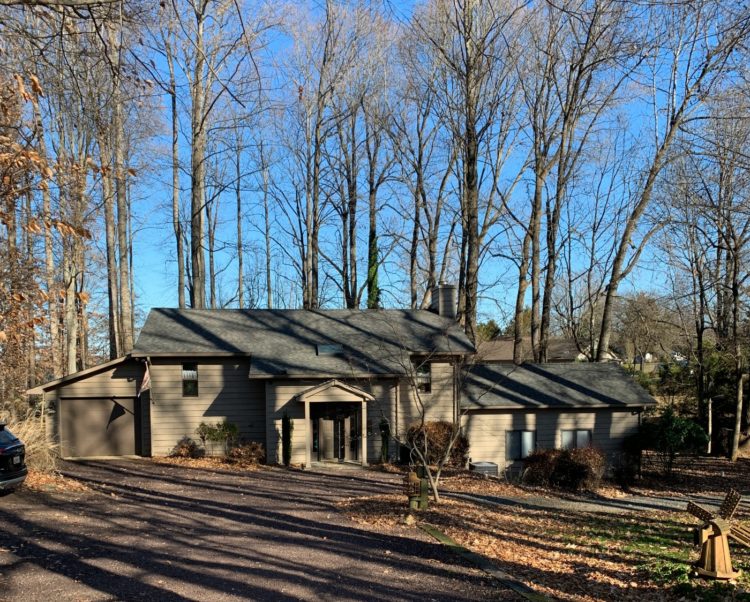 I love to travel, and I am the one who books our family's travel. When I travel for work, I prefer a stipend over travel being booked for me so I can get what I want at the price I know I can find. I love staying in a good hotel; it's a treat to have someone else make my bed and clean my bathroom, I like room service and lots of pillows and good water pressure with plenty of hot water. Before having a kid, I used to book annual friends' getaways at Dewey Beach, Delaware through VRBO. They were places we picked on location and number of beds not style or comfort and they got the job done. I've stayed in Airbnbs with friends and for work and had mixed experiences, but I've never used Airbnb before… before this New Year's Eve!
Last New Year's we partnered with WhyHotel for a DC staycation as a family. It was fun to get away and the hybrid apartment/hotel experience was perfect for us. This year I was working with a hotel for a family staycation and it fell through… and I was glad. No shade to the hotel, it's an amazing one but I didn't really want to start the year with a work trip. Because no matter how fun a sponsored trip looks on Instagram, it is work and I just liked the idea of vegging out, unplugging, and enjoying those I love.
In 2019 we reconnected with a family we're friends with. We've known them for decades but as life happens, it took us on separate journeys. This past year we found our journeys brought us back to the same path with kids around the same age, similar interests, similar lifestyles. It was after Thanksgiving, they MUST have New Year's plans, right? But if they don't, maybe they'd like to go away somewhere not too far away with us? In the DC area, the most popular weekend getaway is Deep Creek Lake. I checked out Airbnb for the first time and the only houses left for rent at Deep Creek Lake were either a kazillion dollars a night or looked only slightly nicer than my college apartment (hey University of Maryland folk, remember the Knox Boxes? Yeah, that's what I was envisioning!).
Finding the Right Airbnb at Lake Anna, Virginia
I Googled lakes in Virginia. Lake Anna came up. Only 72 miles from DC, Lake Anna is a reservoir created by the Lake Anna Dam on the North Anna River. I had never been there, nor had my husband. I looked at houses for Lake Anna on Airbnb and found far more at the price we were comfortable with (we wanted to stay below $300/night) and a house and location that fit our needs. I narrowed it down to three houses that looked like a good fit for two couples and our elementary to middle school-aged kids and reached out to the other family. They too had no plans and were up for the trip! Woot!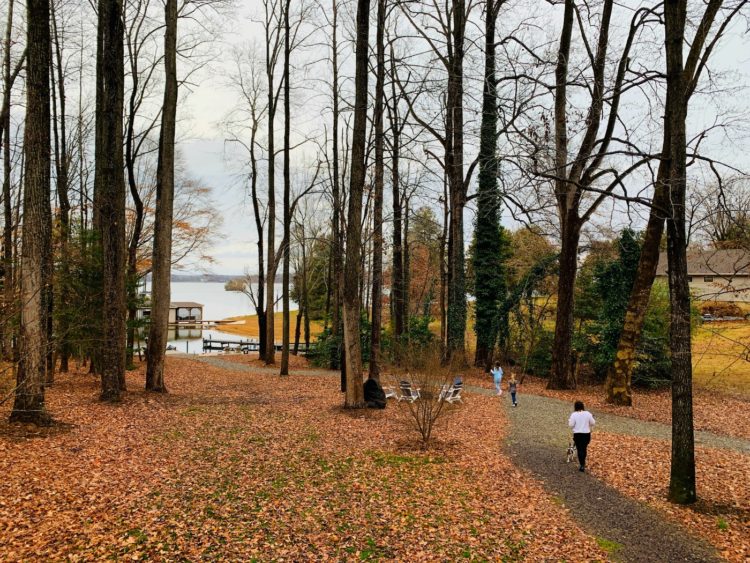 I was partial to one of the three houses but sent them all three to review and see what appealed to them. They too liked the same house so I created an Airbnb account. Since I had never used Airbnb I didn't want to look sketchy to hosts so I connected my Facebook (after being sure it was locked down, this post is old but it's a good start to find out ways to make your Facebook account secure), wrote a bio mentioning my family and small dog, and added a photo that I felt showed I was a responsible adult who lives a stable life. And I booked the house!
First Time Using Airbnb
Airbnb lets you pay all upfront, or half now and half a little before your trip. As we got closer to the trip, the hosts reached out and provided additional detail – how to get into the house, that there would be a binder with full details on how to work everything in the home, how to dispose of trash, and more. They shared the details on the linen service, and I paid the pre-negotiated fee for bringing a pet. It was so easy, dare I say easier than a hotel stay?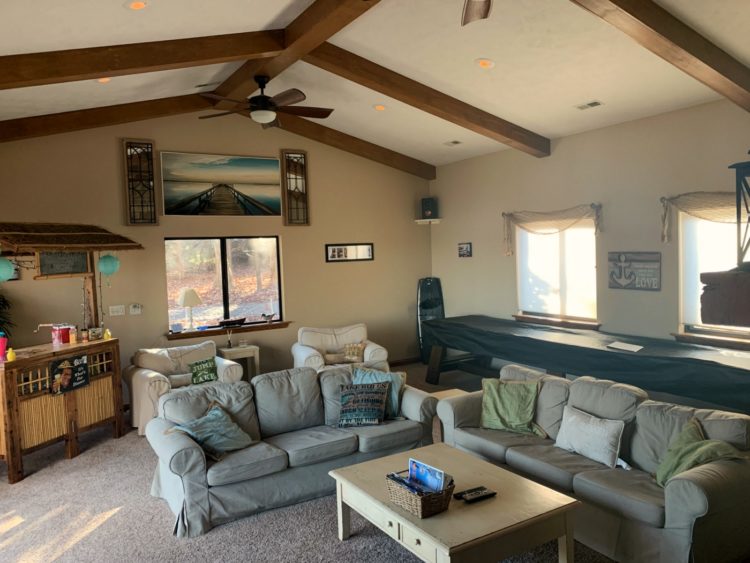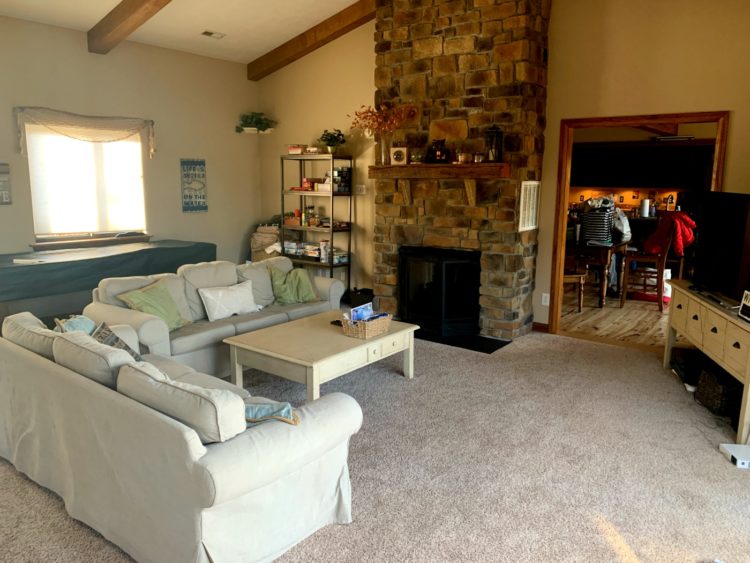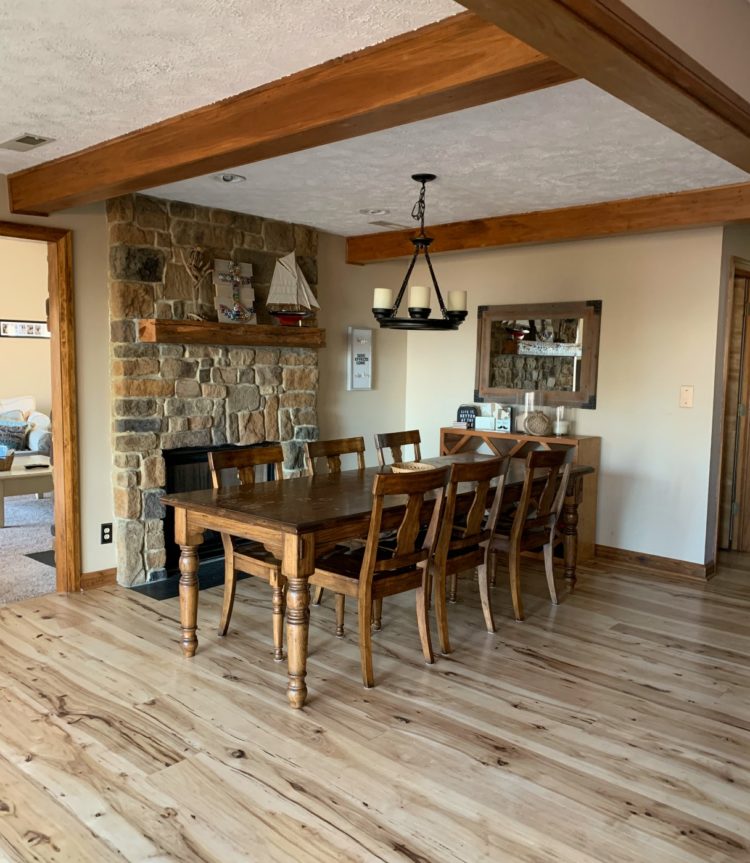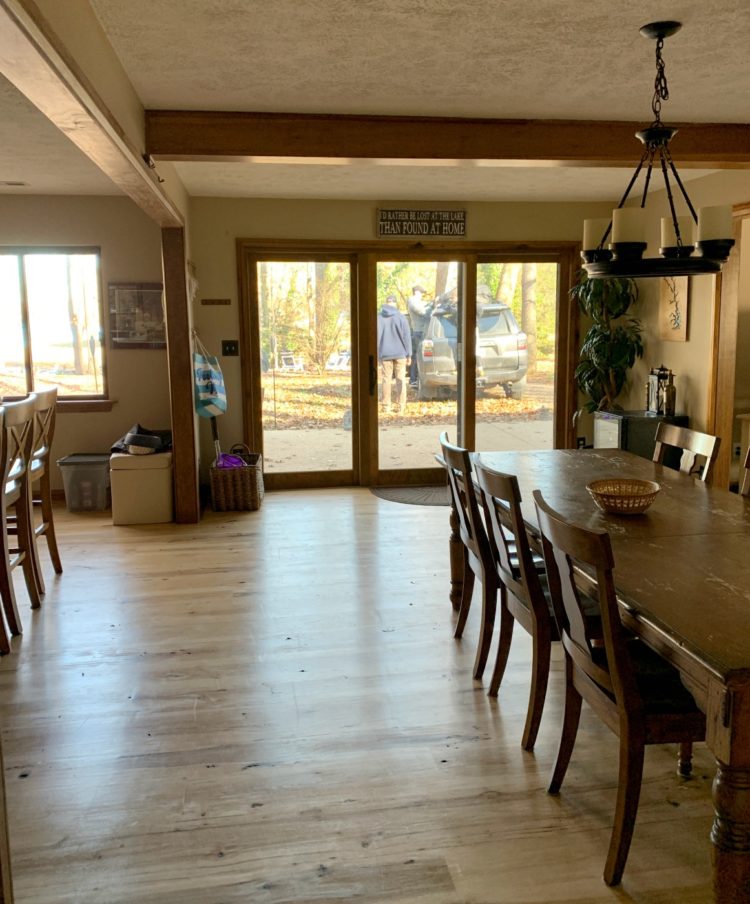 The house was easy to find and had a keypad lock so we didn't have to coordinate a meeting with our hosts to get inside. And the house looked exactly like the photos in the listing. It had two bedrooms with a king-size bed, and two bedrooms with two sets of bunk beds, making it great for up to 12 people, or like us – two couples, two kids who looked forward to a sleepover and giggling past their bedtime and one tween who loved having his own space. There were three bathrooms, a spacious kitchen and dining area with a table to hold all of us, a big living room with a gas fireplace, comfy couches, and even a shuffleboard table. There was outdoor seating directly outside the glass doors in the dining area, a fire pit in the yard surrounded by Adirondack chairs, and at the end of the backyard was a seating area and a dock that went directly into Lake Anna.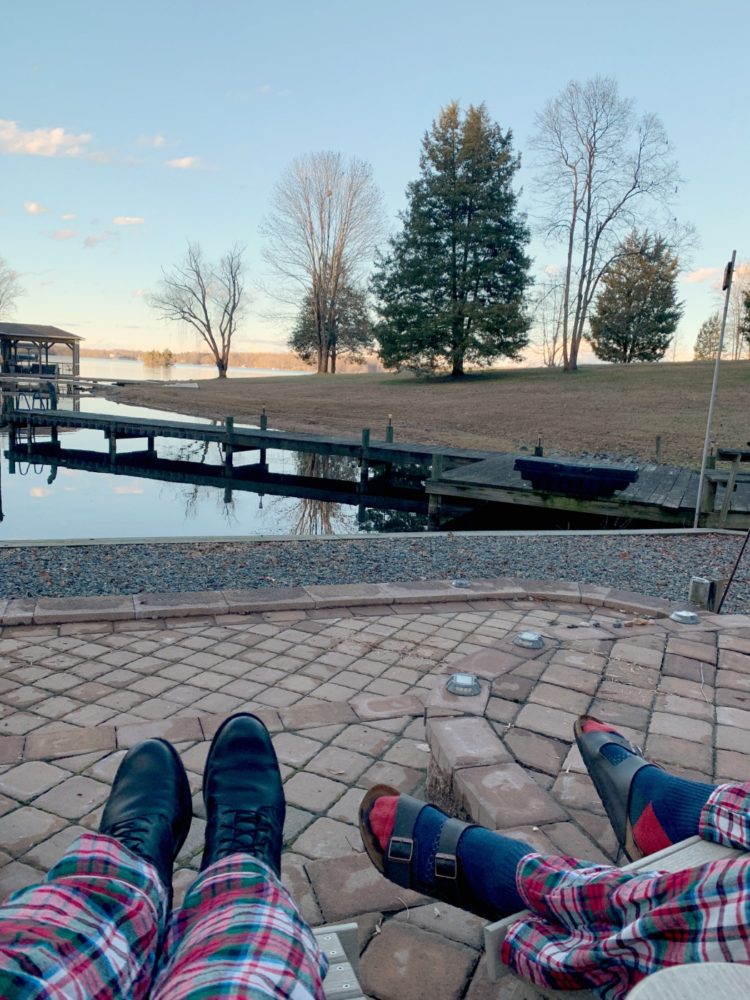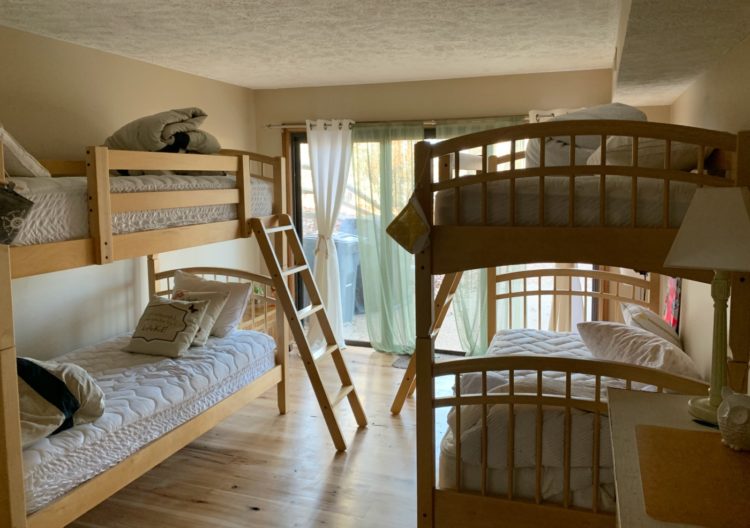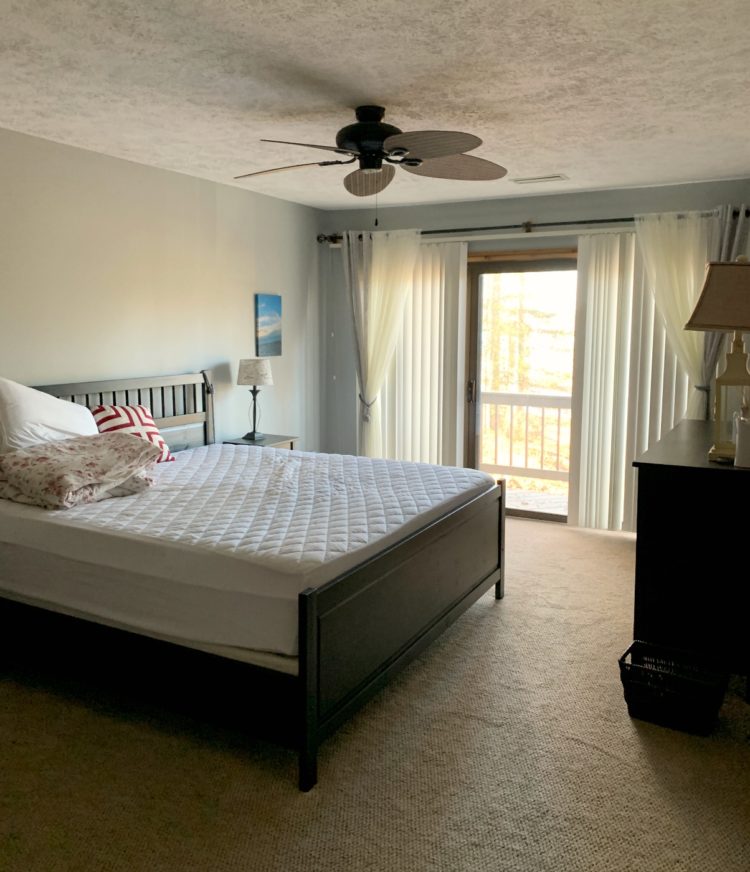 The house came with kayaks, lifejackets, board games, a Wii, DVD player, cornhole, and a huge modern kitchen better stocked than ours at home.  There was a yard big enough to play in or have a game of touch football or tag. It was possible to bring the car to the back of the house which would make it easy to offload kayaks or canoes or enter the home if stairs are a problem (there is a full bath and one of the double bunk bed bedrooms on the main floor). The house was super clean and each room came with multiple sets of sheets.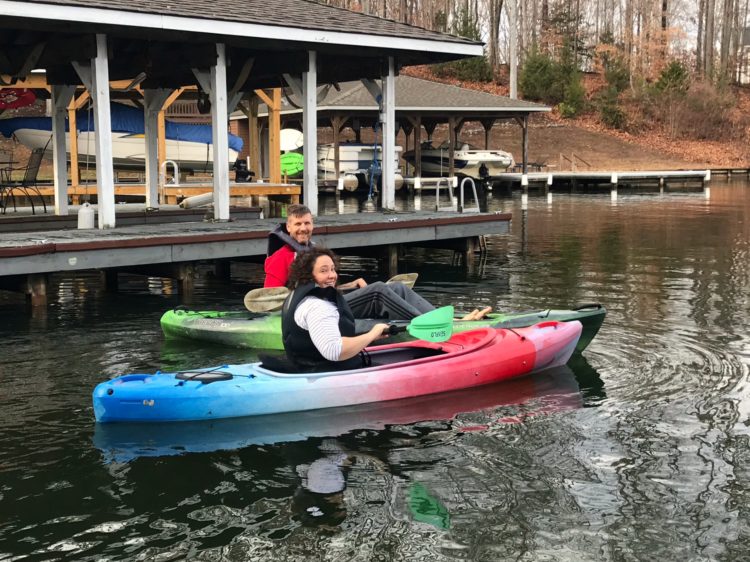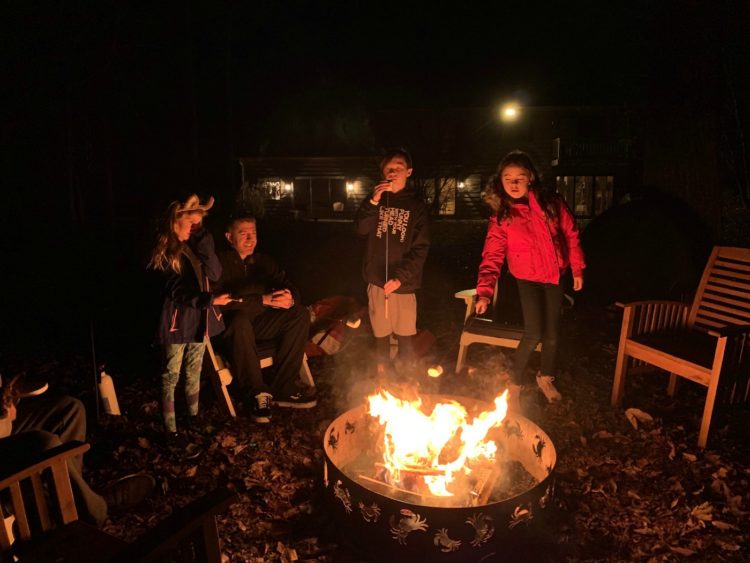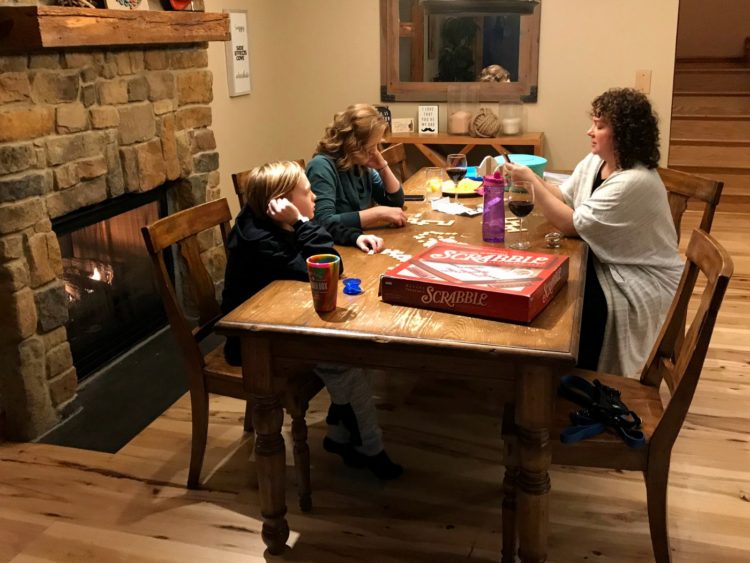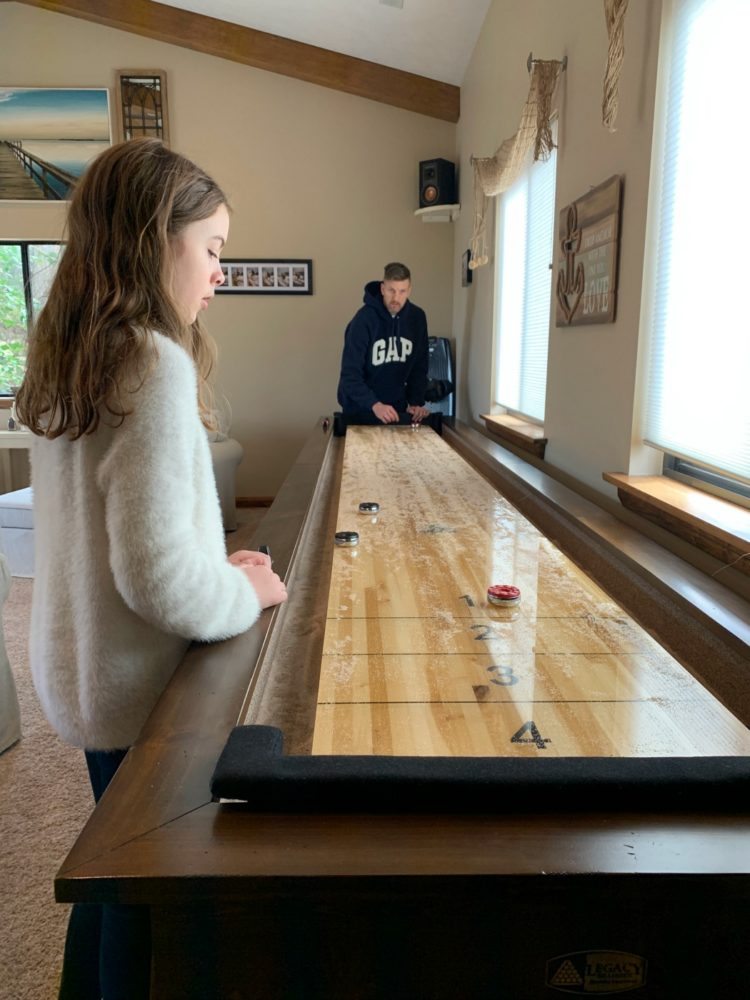 We ended up having surprisingly warm weather for the end of December and enjoyed making s'mores at the fire pit while admiring the stars, kayaking, and just chilling outside in the many seating areas. We made all our meals, though the house came with plenty of menus for local delivery and takeout places, played several games of Bananagrams, and hooked up Apple TV for the kids to watch some movies. Naps were had, no alarms were set, and we all stayed comfy in sweats and loungewear. The house was so well set up and so well-appointed we lacked for nothing and were able to truly relax and decompress. I can't think of a better way to start a new year!
Cleaning Up at the End of an Airbnb Rental
I don't know why I felt this was so daunting.  I always imagined ending the vacation on my hands and knees scrubbing but that's not what happened at all.  We're not college kids doing beer bongs and we cleaned up after each meal we prepared so there wasn't a lot of mess.  The house had a linen service and provided drawstring bags for us to place any used linens into.  So all I did was strip the beds, throw the sheets in, and before we left grabbed all the towels from the bathrooms and the kitchen.  Each bathroom and the kitchen had all-purpose spray cleaner so I did a quick wipe down of surfaces and made sure there weren't any spills on the floor.  We ran the dishwasher early enough that we could put back the clean dishes before we headed out.  We dumped the bathroom trash into the kitchen and drove it to the local trash collection location per the instruction binder.  And that was it, not too difficult!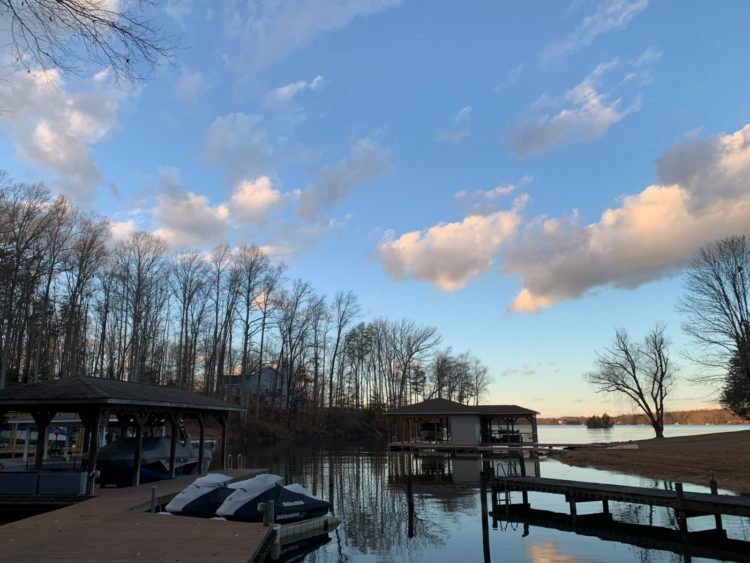 I had such a great Airbnb experience I booked another one for my trip to Palm Springs. Again, we were able to get an entire home with separate bedrooms, a pool, and a hot tub for less than the price of a double queen hotel room in the same zip code.