This article may contain affiliate links; if you click on a shopping link and make a purchase I may receive a commission. As an Amazon Associate, I earn from qualifying purchases.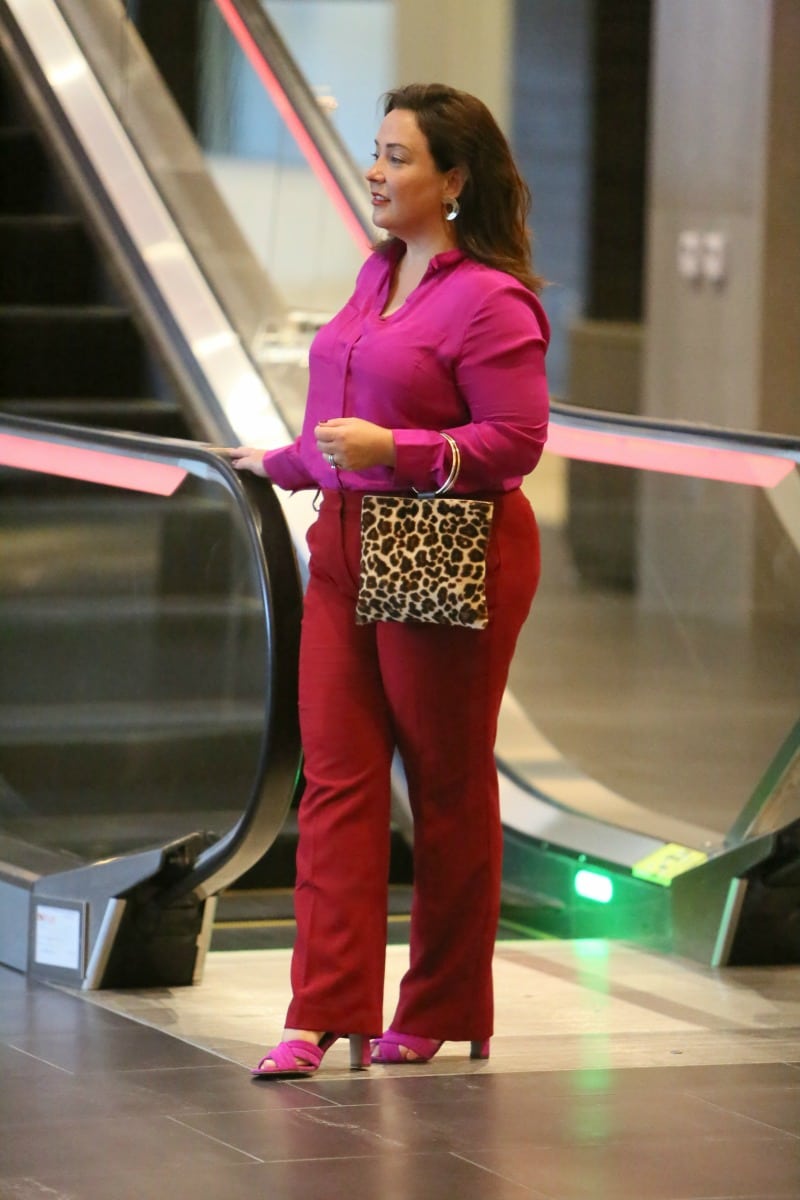 This summer one of the hottest color trends was partnering red with hot pink. When I saw these pieces in Talbots' New Arrivals I wanted to pair them together for a fall version of the color trend. Instead of pink and red, how does magenta and merlot sound?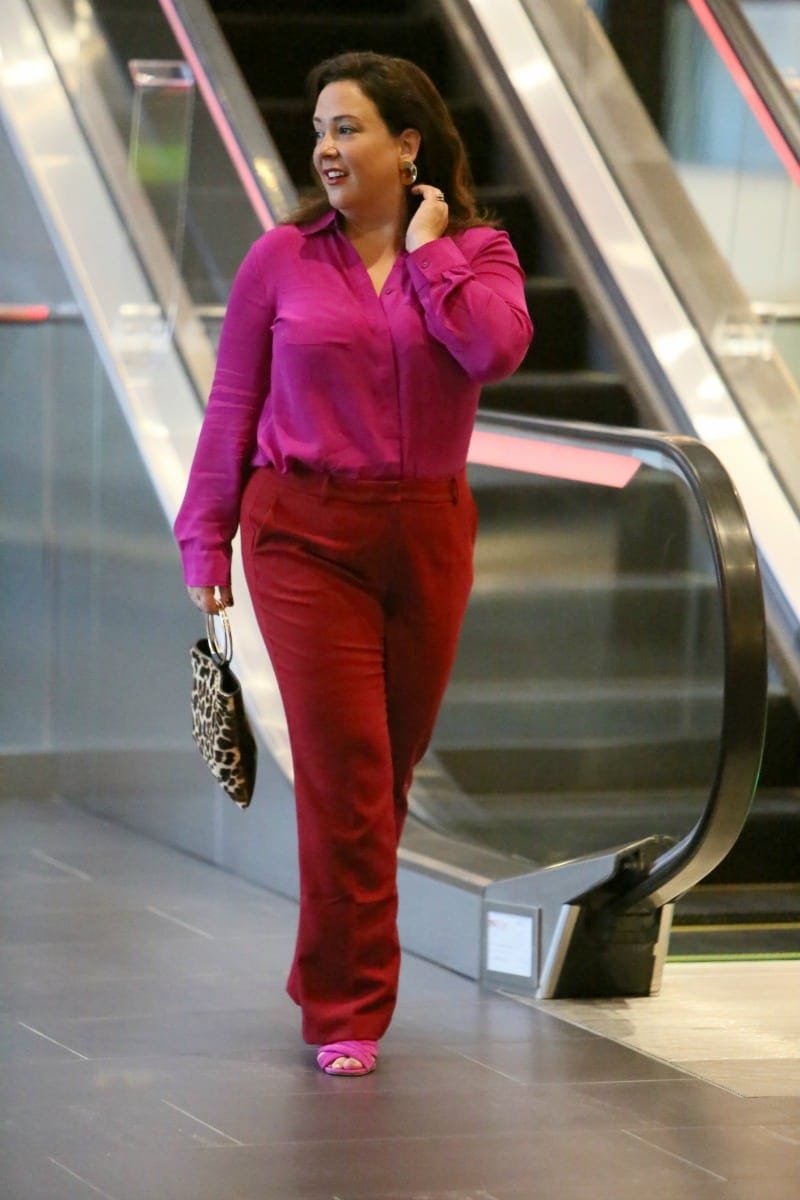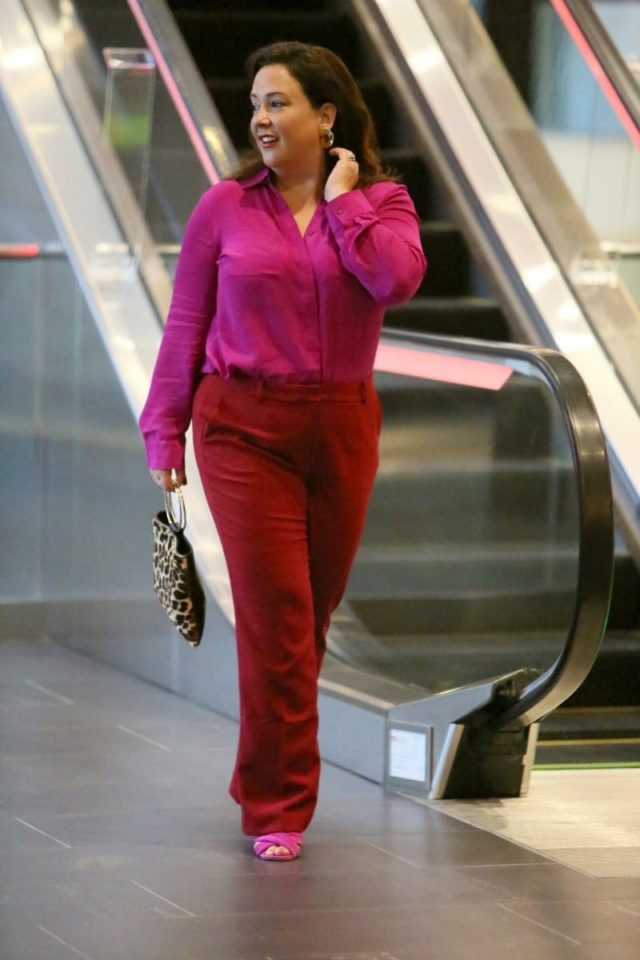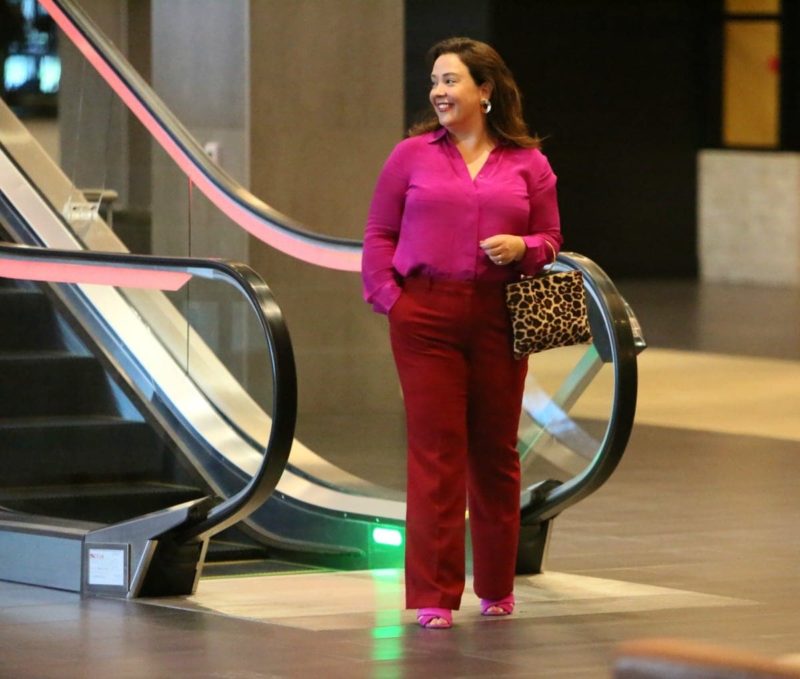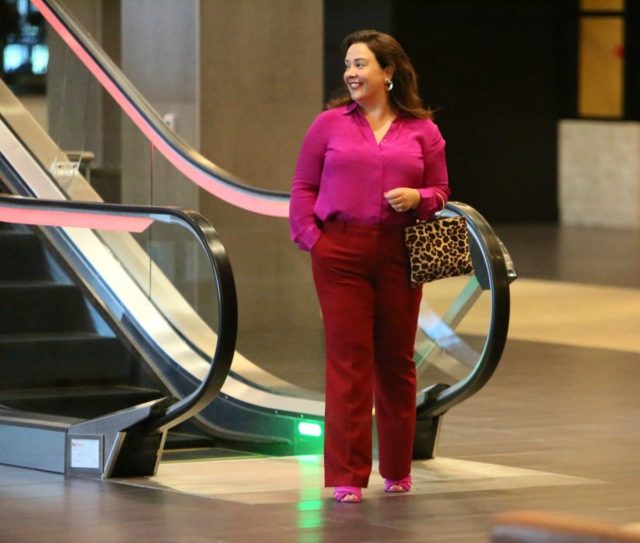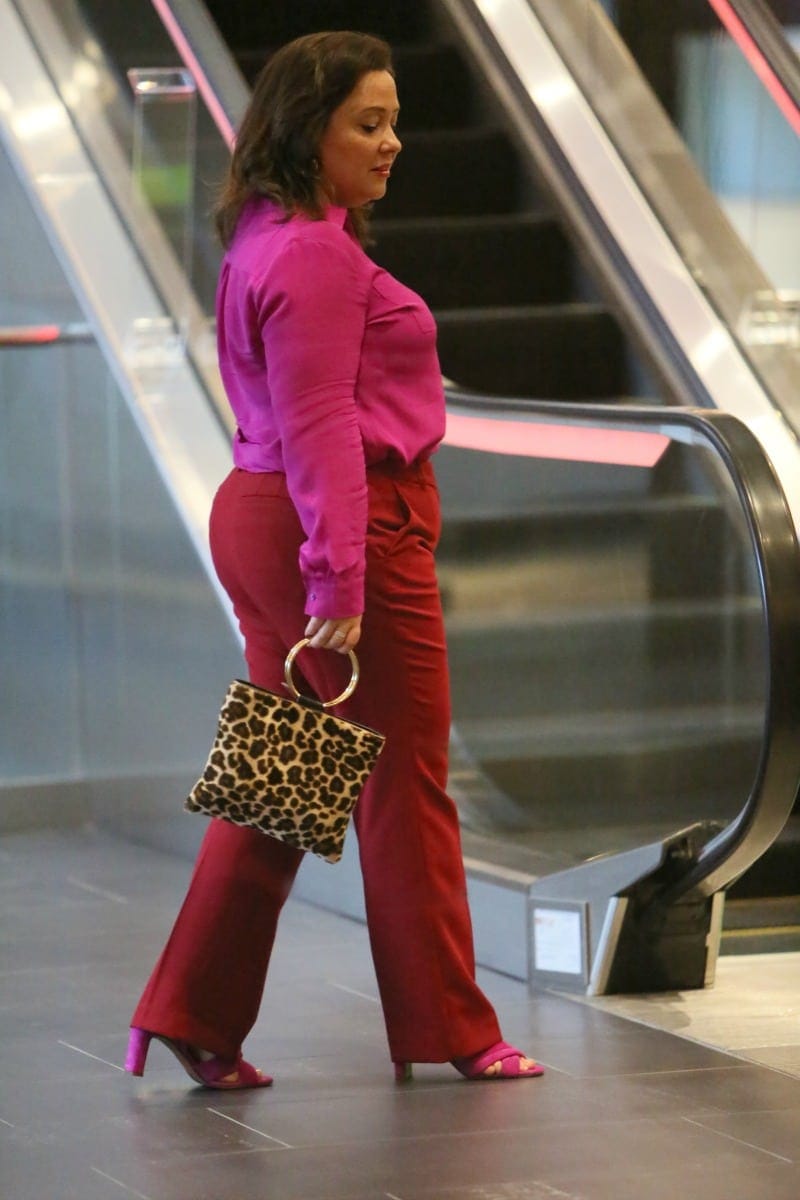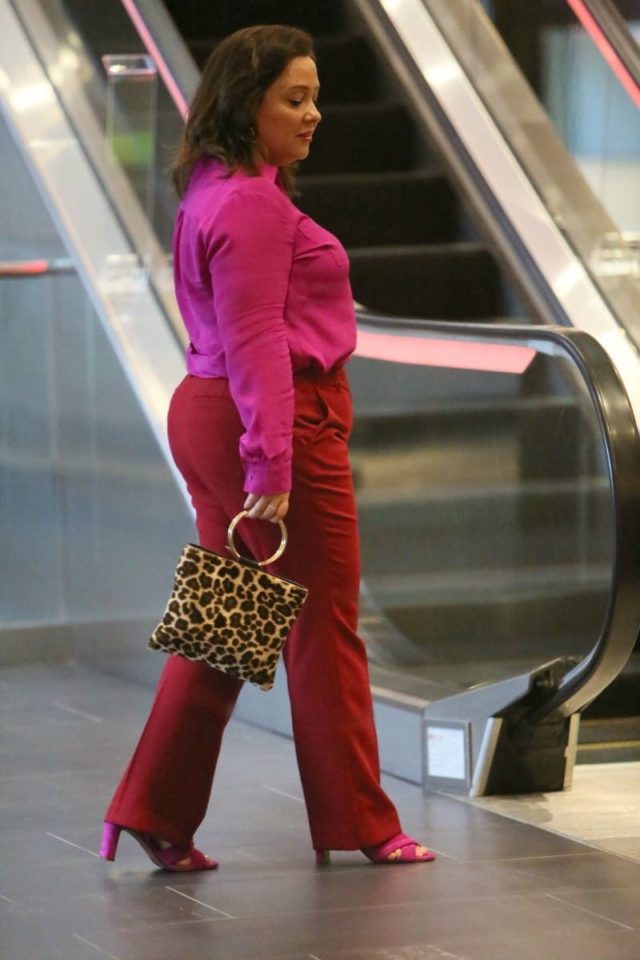 Blouse: Washable Silk Top c/o Talbots (L) | Pants: Italian Luxe Double-Cloth Barely Boot Pants (14P) | Bag: Thacker | Shoes: SARTO Franco Sarto (on sale!) | Earrings: The Carmines Large c/o Jenny Bird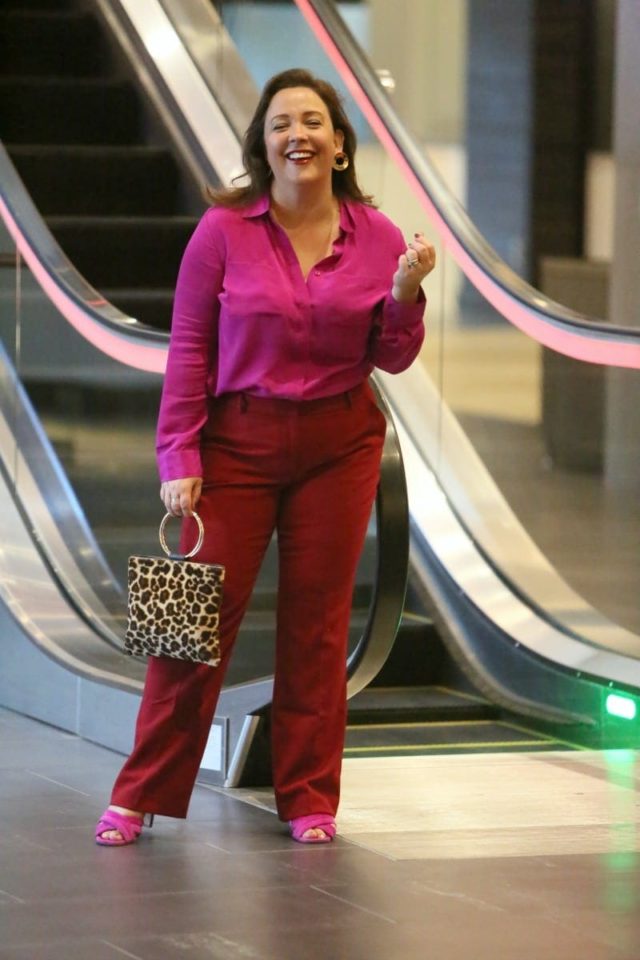 I swear I wasn't trying to match this blouse with my hot pink sandals but it ended up working out. Seems this is my signature color this summer and into fall! As for the pants, all wine shades are hot hot hot this season and this is the perfect red that isn't too bright, too dark, and not gloomy or drab. I also got the matching blazer (as an FYI I got a 12 regular based on reviews and it works but kind of wish I got a 14P for a bit more room in the shoulders and a better sleeve length), and plan to wear them together some time in the future.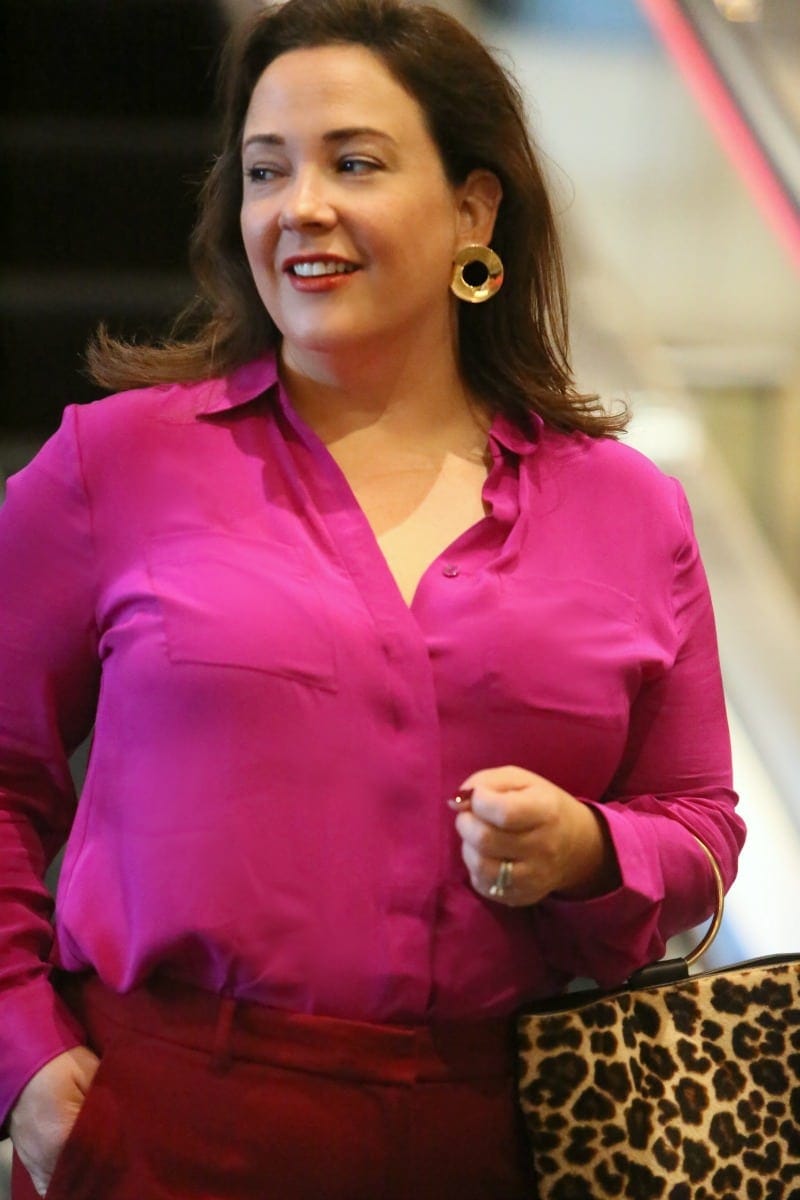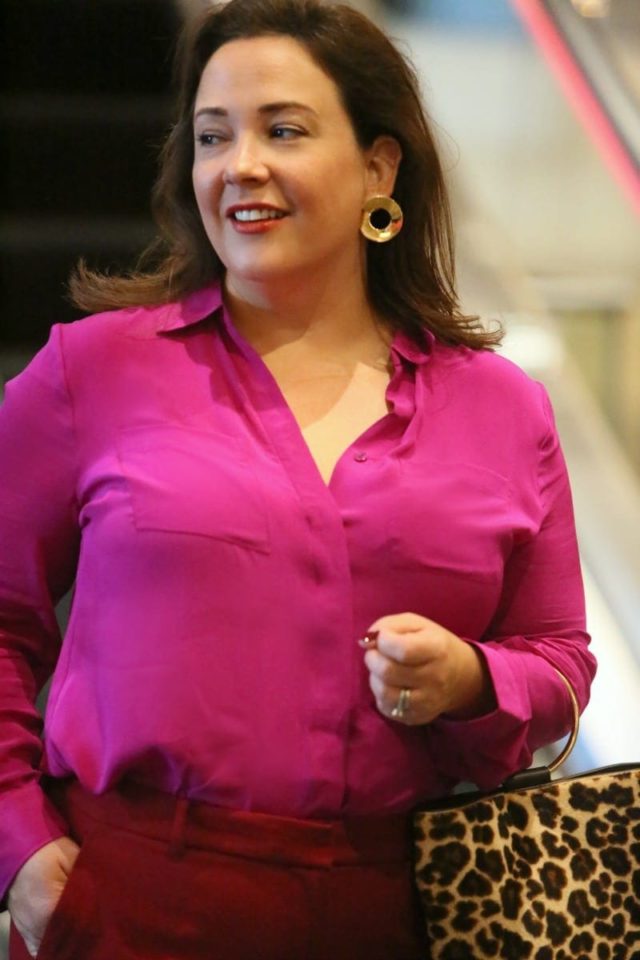 The blouse is washable silk. It appears a tad sheer on the hanger but on with a nude-to-you bra, it's perfectly appropriate for even the most conservative office. I find it's a bit snug in the bust for me, I had to put a safety pin in between the buttons to keep it from gaping a bit (but then I deal with that on most shirts). The blouse has a beautiful sheen and also looks great untucked with a slim ankle pant or skinny jean. As a reminder, Talbots and therefore this whole look comes in Regular, Petite, Woman, and occasionally Woman Petite; it's a reason why I continue to love, wear, and promote this brand. I also rock Talbots because I think they make some pretty great clothes!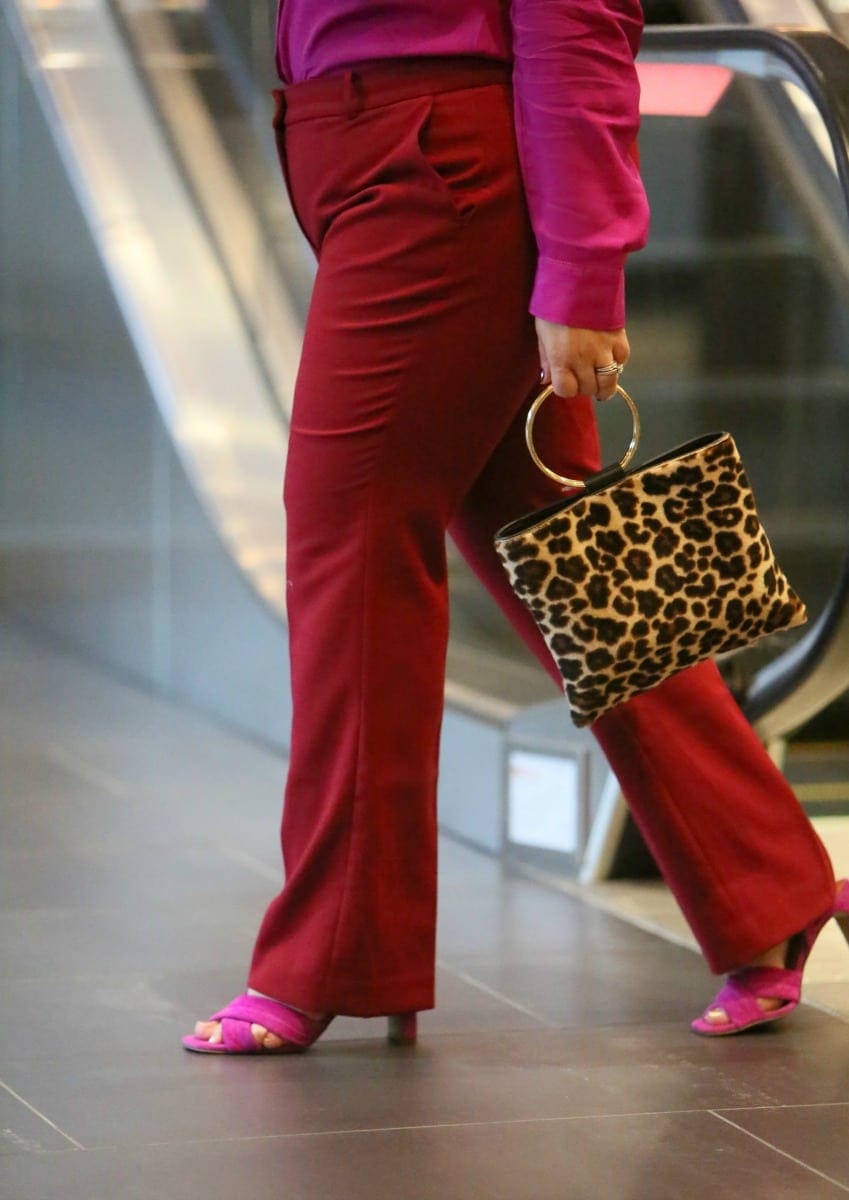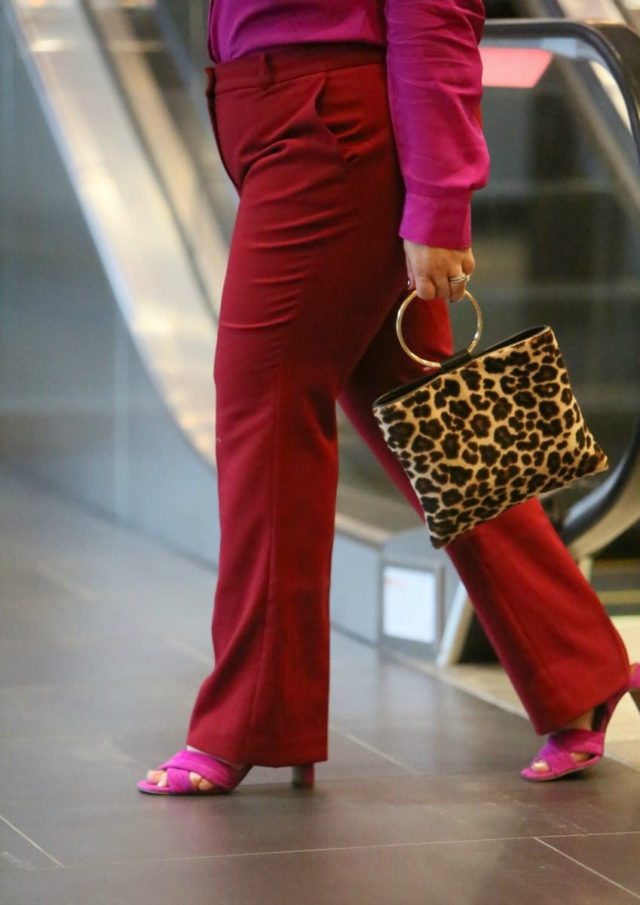 I just got this bag from Nordstrom. It's now out of stock there so I've linked to the same bag, same price but at Bloomie's. The bag has an optional crossbody strap and the back side is black leather (a smart choice as the shearling would get matted when pressed against the body). I love ring handle bags and it's a trend that's continuing into fall. Leopard is also a hot fall trend so I expect this bag to get plenty of wear this season!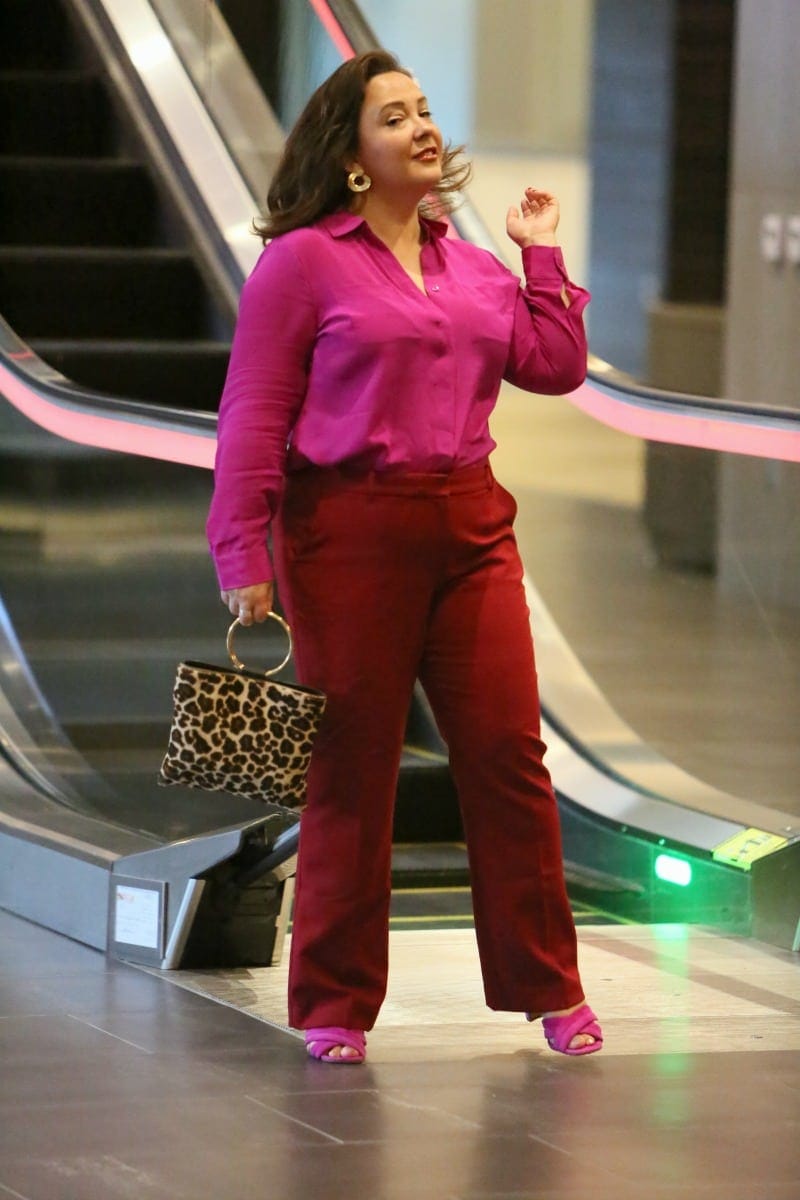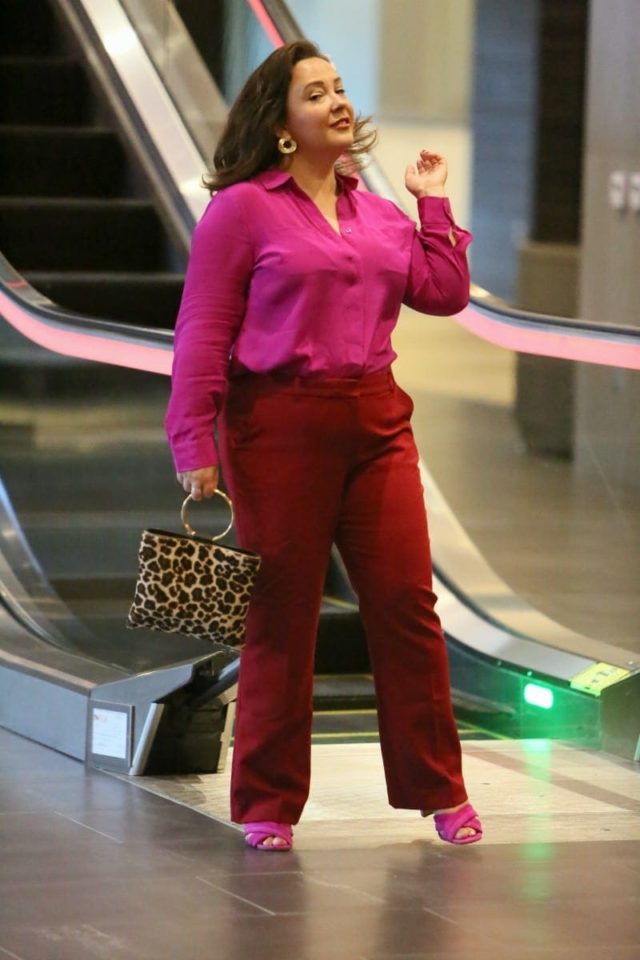 I often share my outfit shoot outtakes on my Instagram Stories. The wonky eyes, the weird poses, the crazy hair. For this shoot there were several of me flipping my hair out of my face because I had a bit of static cling. Most of these shots ended up with my eyes closed (or one half closed and one looking anywhere but at the camera). This one was the only one where I didn't look demented and I liked the movement so decided to share it! I'm trying to have a bit more movement and different angles of the clothes so you can see how they truly fit and move. I'll also let you know how the pieces wear (I'll admit the day of this shoot was ridiculously hot and humid hence the shoot inside and the look was taken off as soon as I got home. However, I will wear this look again and be sure to report back with how it held up!). Thanks to your feedback I will continue to make these outfit posts more informative!