This article may contain affiliate links; if you click on a shopping link and make a purchase I may receive a commission. As an Amazon Associate, I earn from qualifying purchases.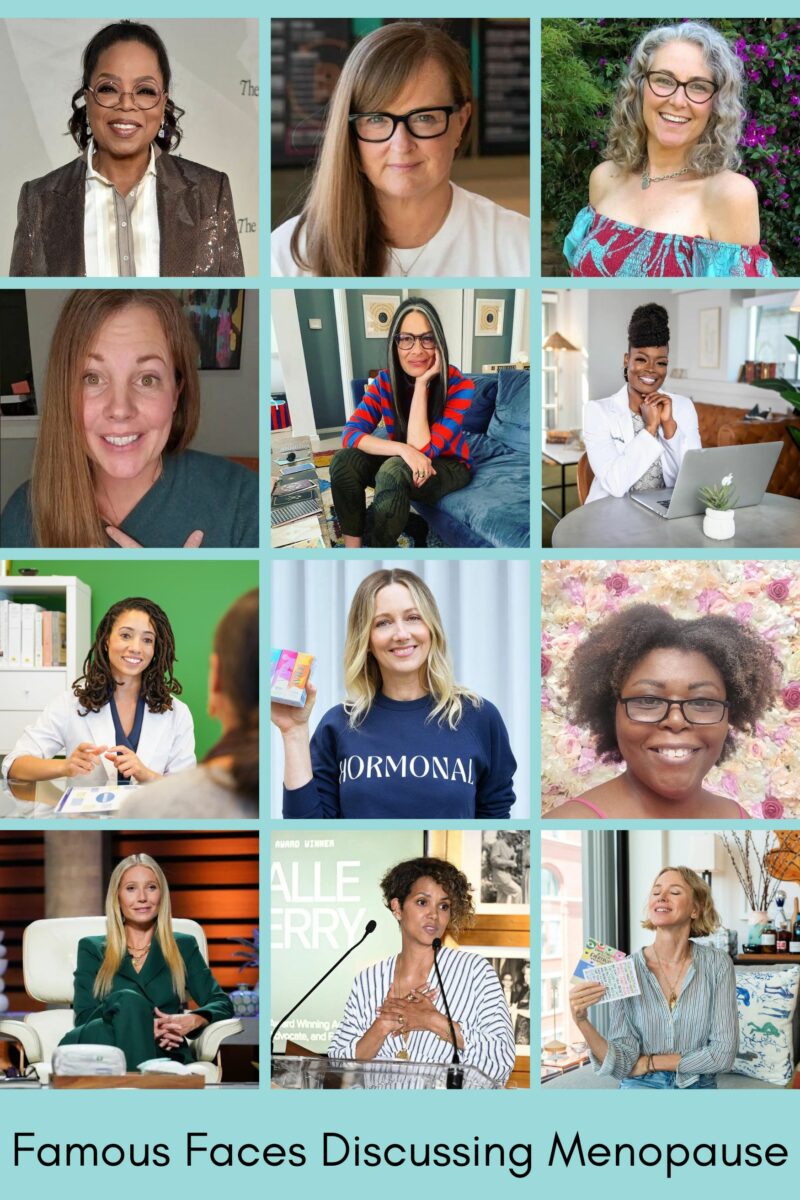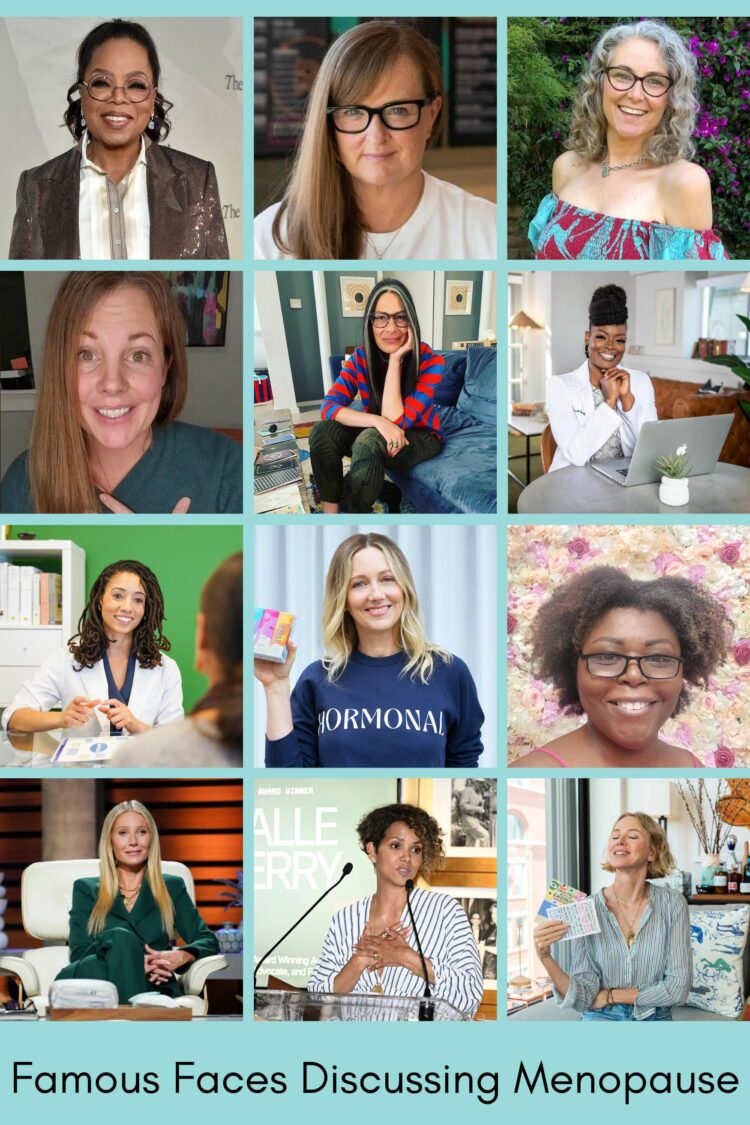 Thank you Gen X for the Menopause Discussion
Menopause is having a moment and I think the reason is because Gen X is going through it. My generation has never been one to keep quiet when they are annoyed, frustrated, angered, or disgusted. And we're annoyed, frustrated, angered, and disgusted that previous generations suffered in silence and didn't share their true experiences with us. We're horrified that doctors who specialize in women's health, consider themselves menopause or hormone experts, they know nothing about perimenopause symptoms beyond hot flashes. We're furious that insurance covers ED medications but often won't cover HRT. And we're speaking up.
Gen X is Making Menopause Mainstream
Celebrities like Stacy London, Naomi Watts, Halle Berry, Judy Greer, Oprah Winfrey, and Gwyneth Paltrow are speaking up about their experiences with menopause and finding ways to monetize it. Some of their businesses are helpful, some are a cash grab. Social media stars like Dr. Mary Claire Haver, Dr. Ashley Alexis, Dr. Jen Gunter, Dr. Kerry-Anne Perkins, Marcella Hill, Carol King, and Ann Marie McQueen are a mix of trusted advice from experts and folks with a bit of advice and stars in their eyes. The New York Times is writing about menopause, and books like What Fresh Hell is This, The Menopause Manifesto, Hot and Bothered, and Magnificent Midlife are on bestseller lists.
Menopause happens to about half the world's population. It may happen due to a medical procedure, it may happen due to age, it can be a blip in a person's life or it can be years of torture. Because previous generations have been so silent and because doctors are taught very little about the subject, not until now are we realizing how much menopause can affect a person's body, brain, and life.
Symptoms of Perimenopause
Migraines, tension headaches, and aural migraines. Body aches. Muscle tension. Allergies. Vision changes. Voice changes. Libido changes. Vaginal dryness. Mouth dryness. Dry eyes. Itchy skin. Brittle nails. Hair loss. Itchy ears. Burning tongue. Metallic taste in your mouth. Incontinence. Teeth sensitivity. Breast sensitivity. Foot pain. RLS. Feeling like bugs are crawling on you. Little electric shocks all over your body. Night sweats. Insomnia. Fatigue. Lack of concentration. Racing thoughts. Irregular heartbeat or racing heart. Panic attacks. Changes in body odor. Dizzy spells. Vertigo. Depression. Anxiety. Yep, these are all symptoms of menopause.
And there's a good chance if you've experienced any of these symptoms and went to a doctor for any of these issues, the doctor didn't connect it to menopause. You could get blood tests, CT scans, MRIs, and the doctors will still not know the reason and possibly prescribe medications that don't really help the situation, not knowing what else to do. That, or you may be told it's in your head, it's just stress, you just need to lose weight or lose stress or change your life somehow because your lifestyle is at fault, not the normal progression of life for those who were born with internal reproductive organs.
Why is Menopause So Unknown?
Because previous generations haven't spoken up much about menopause beyond hot flashes and insomnia, because a misrepresented inaccurate study scared the pants off the U.S. in regard to hormone replacement therapy, and because doctors are taught close to nothing about menopause in medical school (YouTube), we're just scratching the surface on what menopause is and how it affects the body.
Cashing in on Menopause
What concerns me is how many folks out there are cashing in on menopause. And I don't wish to be added to that list. I don't want to be seen as some sort of expert, but my Gen X self refuses to stay silent. I have received more DMs, emails, and comments about my experiences with perimenopause than any capsule wardrobe I have ever created.
Wardrobe Oxygen began as a fashion blog, but over time it became a destination to find ways to live a stylish life on your own terms. Style goes beyond the closet. Style is how we navigate life, from travel to activism, to caring for our bodies and the world around us. Menopause can wreak havoc on our lives. Beyond what it does to our bodies, it can affect our relationships, our jobs, our ability to do the things that bring us joy or even everyday necessary tasks.
I believe sharing my experience with perimenopause and menopause can inspire others to dig deeper and find ways to be more comfortable through this period in life. And style is confidently embracing comfort and joy.
My Experience on HRT for Perimenopause
I've been on HRT for over six weeks. It is not a miracle cure. I am still experiencing some menopause symptoms, but others have been reduced or have disappeared. For reference, I am on Estradiol 0.05 mg/day patch, progesterone 100mg/day, and 1% testosterone gel/day.
Menopause symptoms that have been reduced or alleviated:
Joint pain and slow recovery.
I was in such pain, I could hardly walk when I woke. A 30-minute Peloton bike ride would leave me out of commission for days and I seemed to be injuring myself every few weeks. I stopped weightlifting because it took so long to recover from a workout. Now I wake a bit stiff and my joints need a bit of time to get lubed up and moving, but I am functioning and recovering far better.
Insomnia, poor sleep quality, and night sweats
I used to fear travel because not only would it take a toll on my body, it would take a toll on my sleep. Without my creature comforts like my Eight Sleep mattress pad, travel sleep was full of night sweats, insomnia, and frustration. I have slept in six different beds that are not mine this summer, and except for a latex mattress in Savannah with a struggling A/C unit, each night was night sweat free.
Irritation, anxiety, and temper
As I mentioned in this post, my husband breathing on the other side of the couch could drive me batty. Grocery store lines, rude drivers, DMs from followers asking questions, my daughter not hearing me because she has in her Airpods, catching my seatbelt in my door… everyday things wouldn't just irritate me, they would send me spinning for DAYS. HRT, along with a low-dose of Wellbutrin XL has really helped me keep my cool.
Brain fog and lack of focus
Not remedied, but a bit better. Heck, I am writing this which is proof it's helping. I still have dozens and dozens of half-written blog posts that need some TLC. I have seen enough of a result that all the hacks to stay focused (calendars, checklists, timers, etc.) are actually working a bit. Previously, I had such issues I couldn't even find my checklist and I'd open my calendar app and immediately forget what I was going to add. It's not back to my pre-menopause self but it's enough that I feel I can function again.
Menopause symptoms I am still experiencing:
Aural migraines
I know I am not the only person this age who is experiencing weird symptoms and just chalking it up to age. In the corner (well actually, below) my eye/vision and when I close my eyes I sometimes see what looks like white lightening strikes against darkness. No pain, just this weirdness, and I usually get it late in the day when I am tired or during an unusually busy or stressful day. Googling, I saw it could be an aural migraine or a detached retina. I went to the eye doctor, the retina is fully attached, ad the conclusion is it's likely an aural migraine, which can be caused by, you guessed it, menopause.
Hair loss/Thinning hair
Six weeks of HRT hasn't done a thing for my hair. It's not thicker, more hydrated, stronger, anything. I didn't expect it but this is a question I get a lot from readers. Nope, HRT didn't suddenly give me a luscious mane.
Dryness
While some dryness has improved, I still have dry eyes, dry ears (which causes itchiness), drier skin, and while it has improved, I still experience a bit of vaginal dryness from time to time. Sea buckthorn helps a lot with dryness (especially itchy ears and runny nose from dryness). I carry eye drops and lip balm with me everywhere, went back to Atoderm body wash from the pretty scented stuff that isn't as gentle, use coconut and almond oil down there as well as my hair and face, and after my shower I put on a lotion before applying body oil, like it's the middle of the winter.
Foot pain
Loss of estrogen can affect so many things, including our feet. I have been dealing with foot issues for about a year. Not having plantar fasciitis since after having my daughter, it has returned with a vengeance. I tore my Achilles' which was months of pain and rehab and it's still tight and sensitive. I also get cramps and spasms in the same foot where I tore my Achilles, which is likely due to reduced muscle strength from lack of use while I healed from my injury. Being on HRT has improved general foot pain, magnesium and hydration alleviate some of the cramping, but I still dream of stylish comfortable shoes and foot rubs on the daily.
Tingling/Shocks/Bug crawling sensation
I still get the occasional feeling that an ant is crawling up my leg, someone poked me with a needle in my calf, or an electric shock/tingle but it doesn't seem to be as bad as before. I think keeping my body and skin hydrated has helped along with HRT, but I still feel it, especially when I have to sit for long periods of time (hello car trips this summer).
Let's Keep the Discussion Going
HRT isn't a cure-all, but it has lifted a bit of the fog from pain, confusion, and anxiety to help me navigate this period of life. I will continue to share my experiences, and encourage you to share yours in the comments. Your experience or your resource may be exactly what another member of the Wardrobe Oxygen Community needs. You can also access all my articles about perimenopause at this link and check out the comments there for more support.
Our generation needs to speak up. We can change the way the medical profession sees menopause, we can push for more studies and testing and education, and we can ensure that the generations after us have the information and tools we lack to better navigate midlife.