This article may contain affiliate links; if you click on a shopping link and make a purchase I may receive a commission. As an Amazon Associate, I earn from qualifying purchases.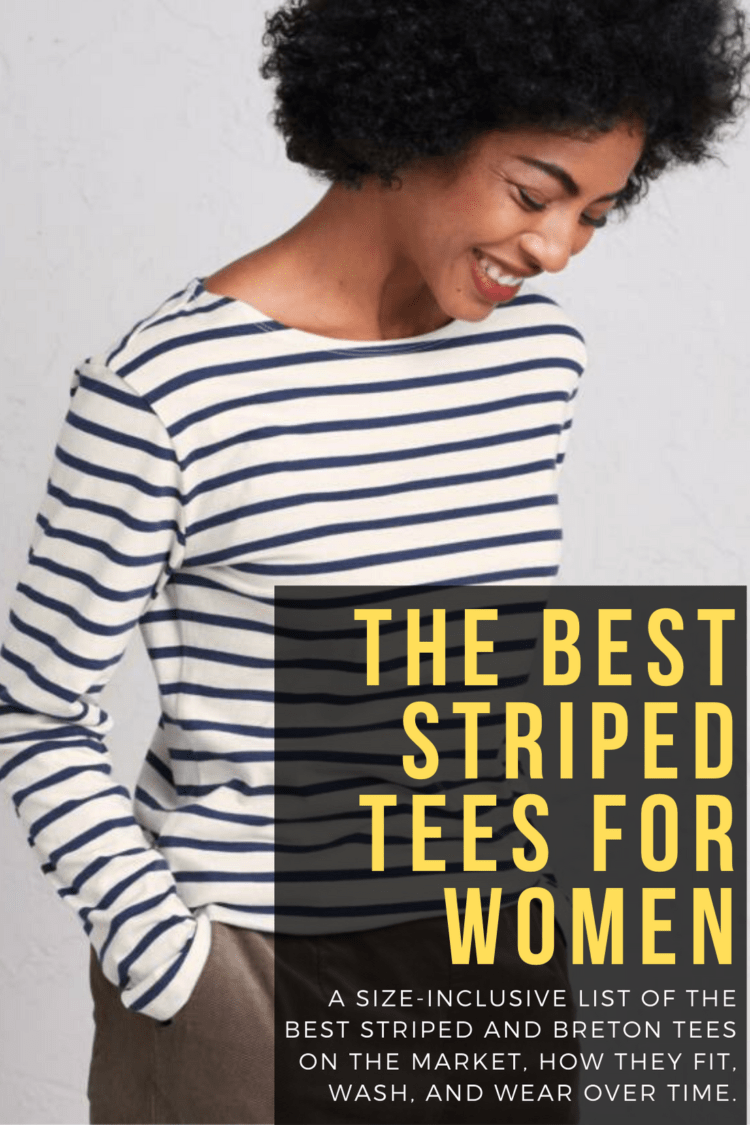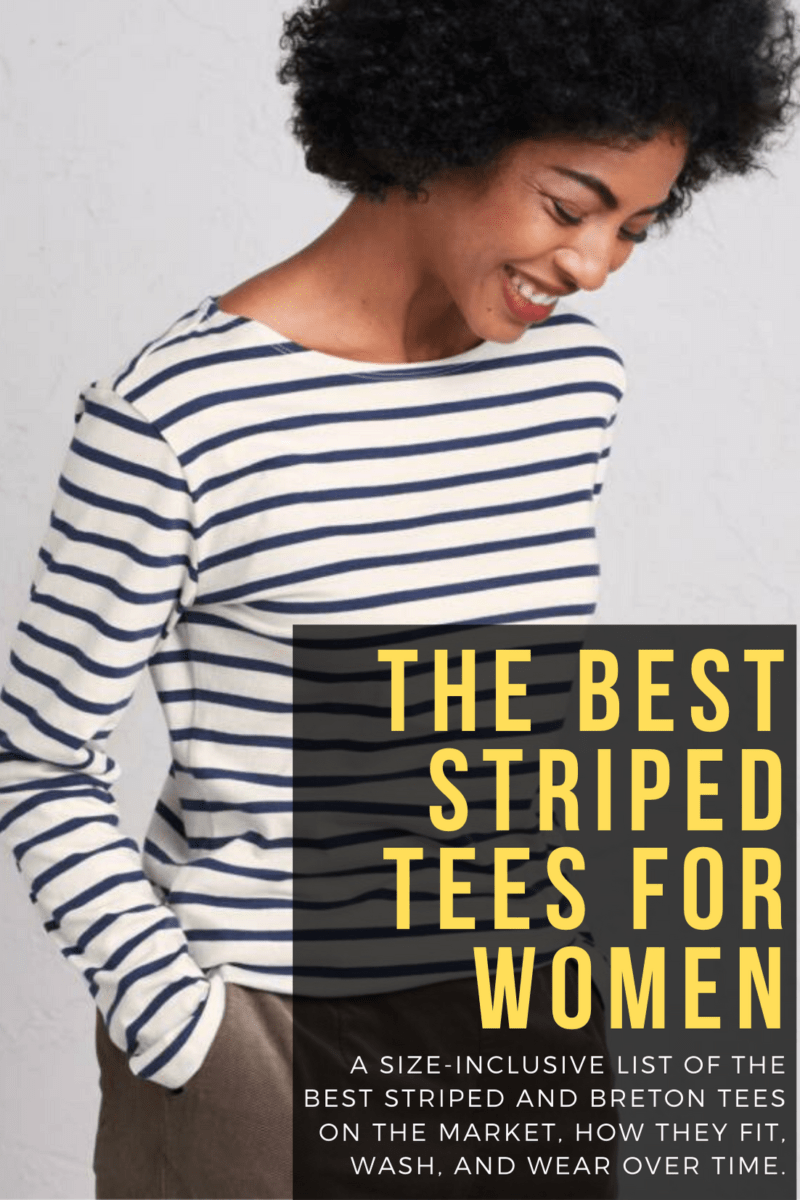 I love a Breton striped shirt. It's as easy as a solid t-shirt, but has more style. More polish than a graphic tee, more relaxed than a button-front, and transcends trends better than any other print in your closet. Yes even leopard print. But not all striped shirts are created equal. I know, I've bought a crap-ton of them.
What is a Breton Shirt?
Before I continue, I want to discuss the term Breton shirt.  In 1858, the French Navy introduced a heavyweight indigo-striped shirt for its uniform, otherwise known as the Breton.  The stripes were chosen so sailors could be easily seen if they went overboard.  The 3/4 sleeves and boatneck were so the shirts could be easily removed and waved as a flag during an emergency. Originally made in Bretagne, that is how the shirt got its name.  The original Breton shirt had 21 stripes to represent Napoleon's 21 naval victories over the English.  The Act of France which instituted this uniform stated, "The body [of the shirt] shall have 21 white stripes, each twice as wide as the 20 or 21 navy blue stripes." Many in the apparel and fashion industry have taken the name for the original Breton shirt and use it for any two-color striped pullover knit top with sleeves but it is important to know where this term came from and why some shirts have that name and others do not.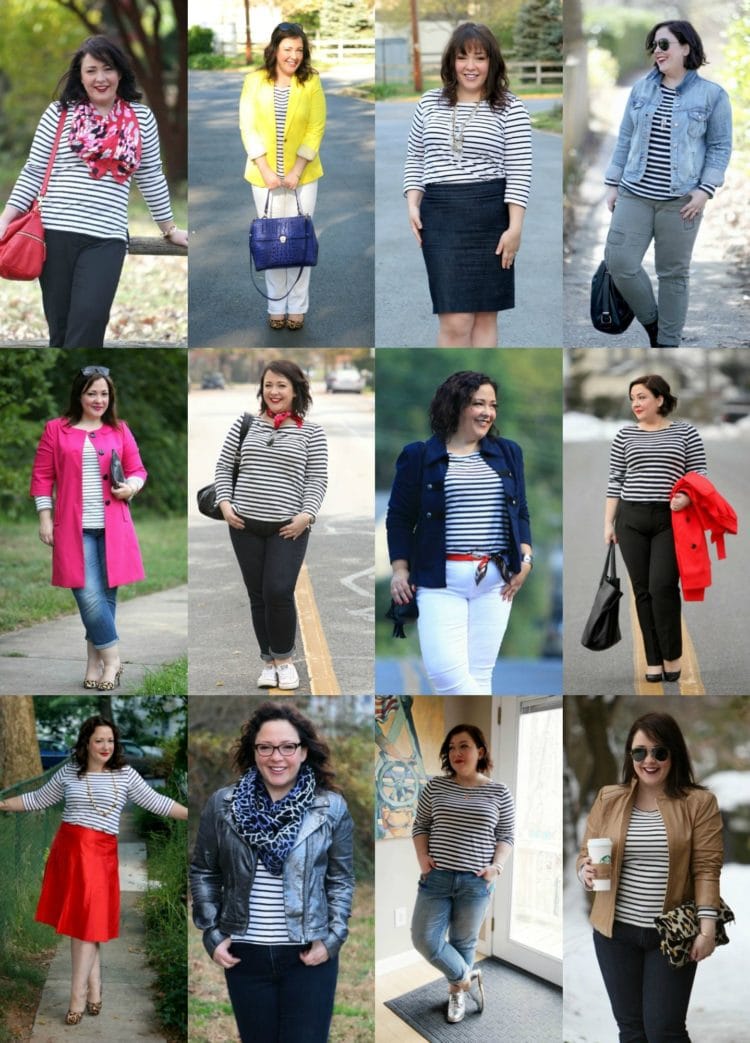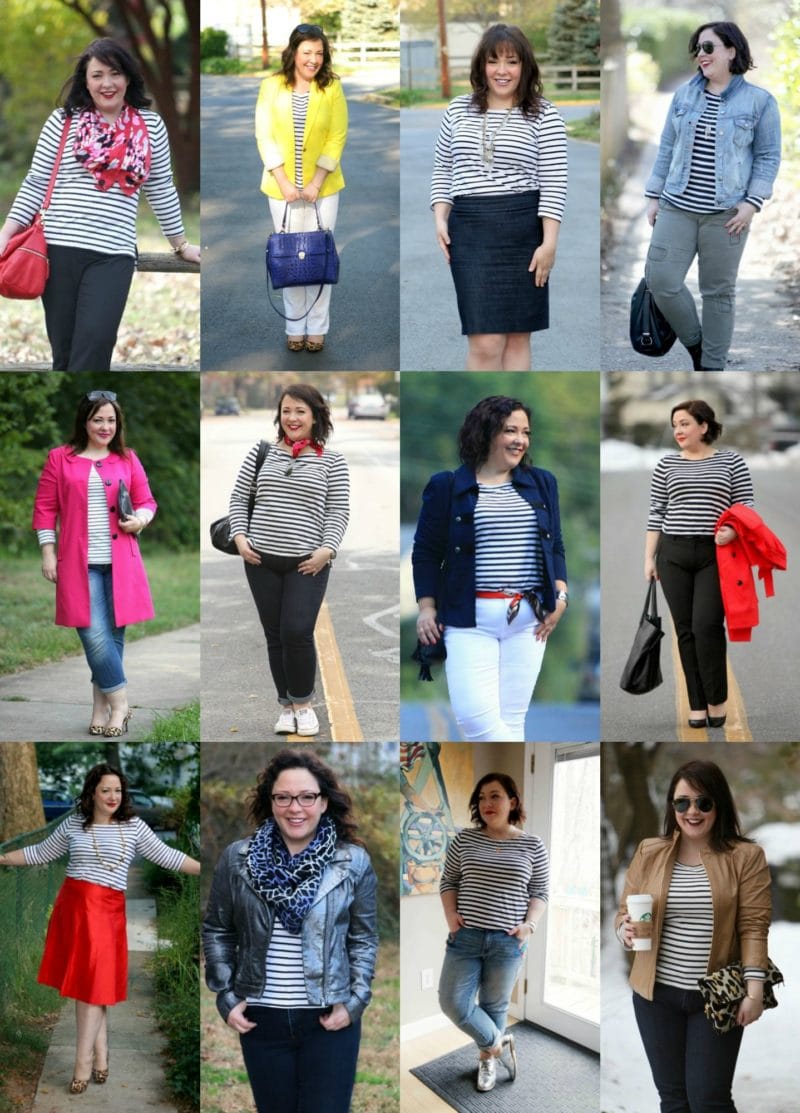 My Favorite Type of Breton or Striped Shirt
The Breton striped shirts I buy look good at first glance. Navy or black or maybe a kicky magenta or teal stripe on a crisp white or ivory background. But then the little details determine whether it's a keep or return, a wear again or donate, and how long it's worn before I'm cutting off the sleeves and neck and turning it into cleaning rags. I think any striped shirt fan has a list of what they like and don't like, and even with that list we will make mistakes when adding to our collection.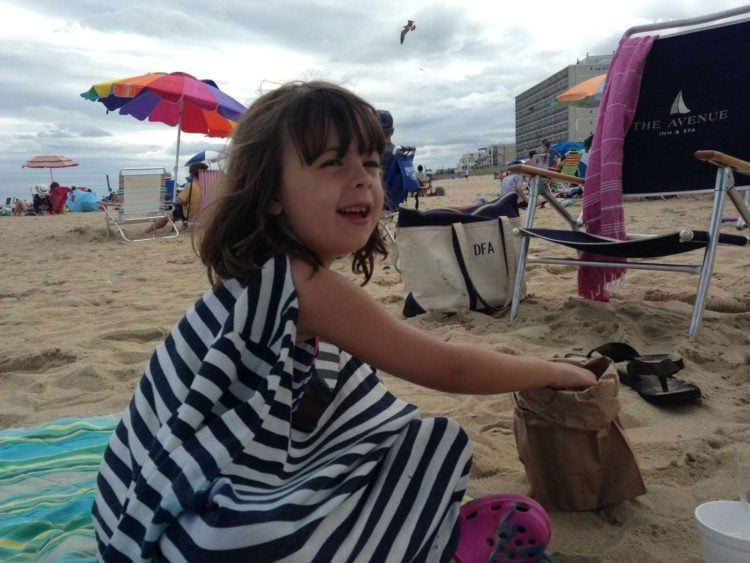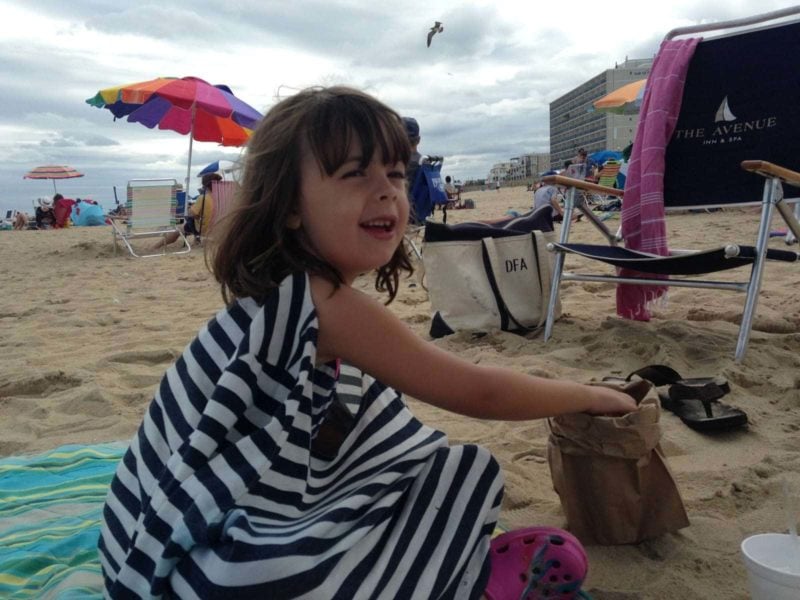 I wrote about my search for the perfect striped tee back in 2015. It was not a Breton as the navy stripes were almost as wide as the white ones. It was from J. Crew Factory and it ticked all the boxes for me and I wish I bought more since unfortunately, it had J. Crew Factory quality (sometimes good, sometimes not). Since then, I've found this shirt from J. Crew which is close to perfect but not quite right. But it has stopped me from constantly buying and being disappointed by striped shirts that just aren't right.
But I can't stop thinking about my beloved striped tee. I finally had to retire it, the bleeding under the arms and the holes made it look slovenly, not Kate Moss distressed. I use it to wrap up a ceramic Christmas tree we put on display for the holiday, not being able to completely let it go. Since then, I have been on a resale site search. I have bought two shirts since then from resale sites that I thought was the same shirt only to be disappointed when it arrives and isn't quite right. But I keep searching.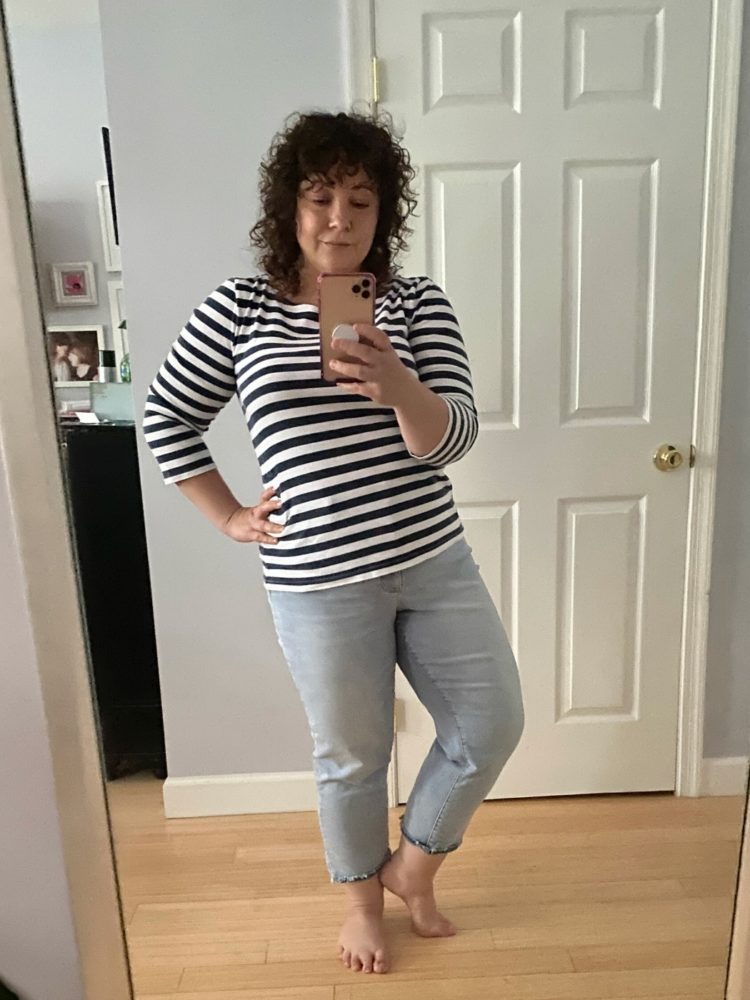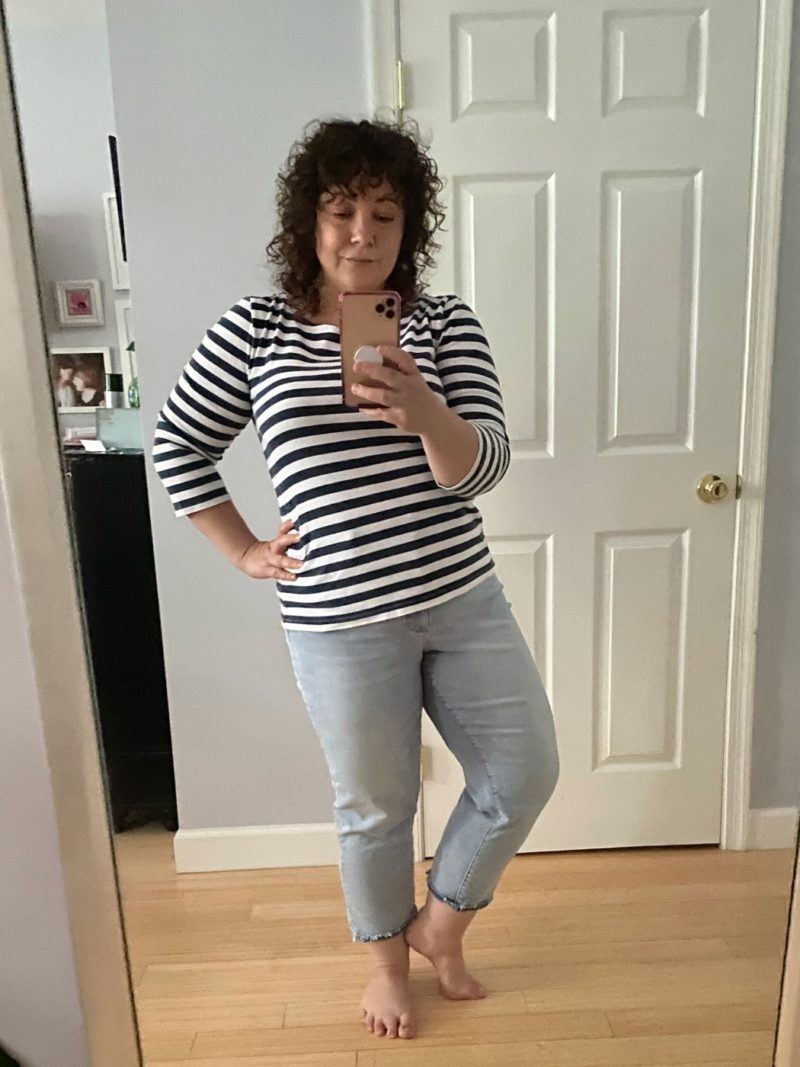 And last month, I found it. It was at Poshmark, it was my size, it was $14. I almost didn't buy it, I knew it was worn, and $14 seemed like a lot. But then I thought of all the striped shirts I've bought in the past few years. The ones I returned, the ones I wore and regretted, the ones that were sold and donated or are now being used as cleaning rags in our home. I knew this was the one, and $14 was a small price to pay to have it again.
The Best Breton Striped Shirt: My Reviews
This is my "Holy Grail" striped tee, but that doesn't mean there aren't other great striped shirts on the market. Below I share striped shirts I have bought that are still available and my thoughts on them: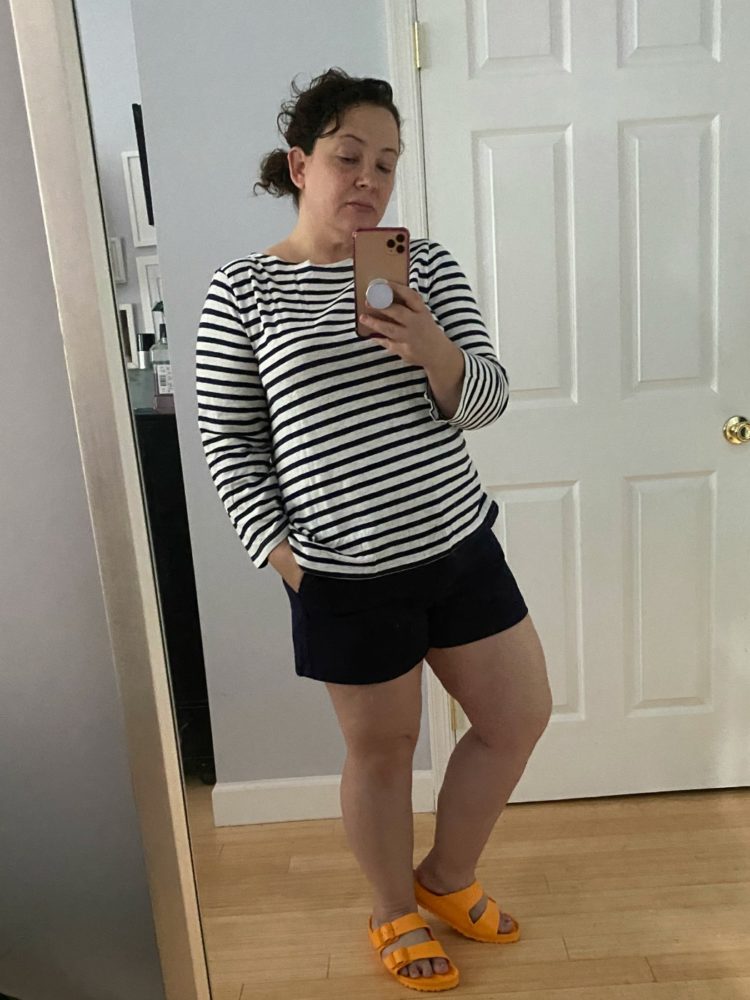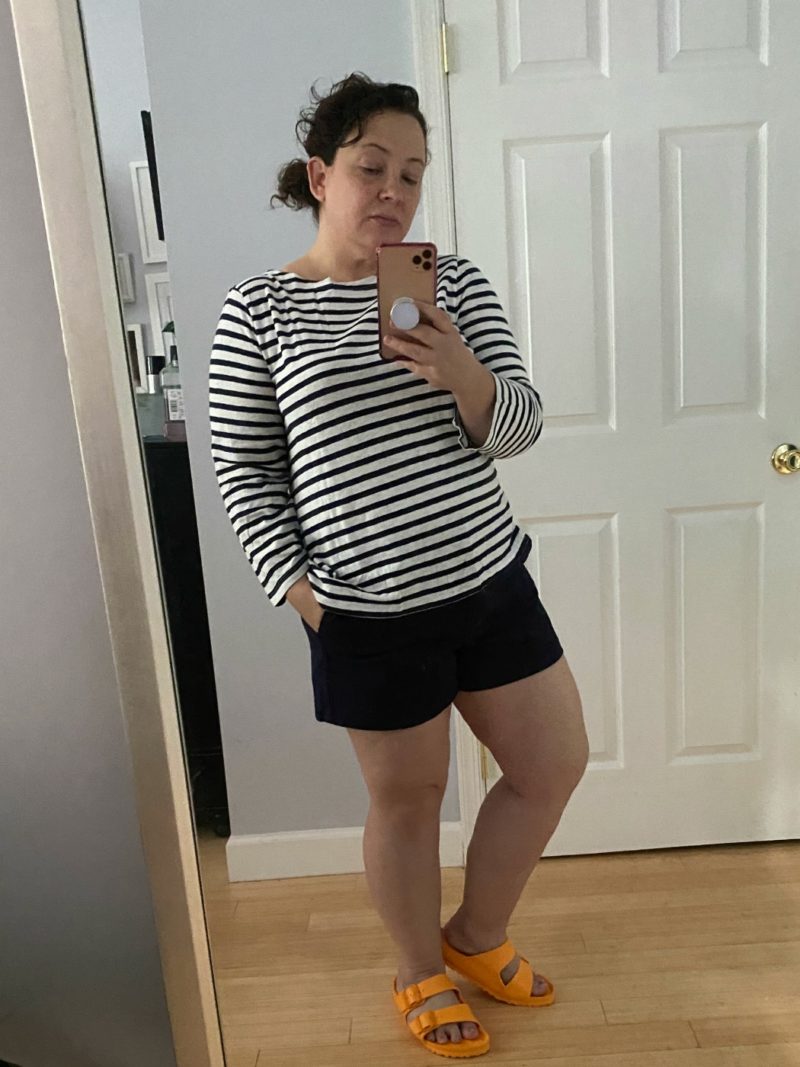 Shop My Picks for Breton and Striped Shirts:

As always, I welcome your recommendations!  If you've found a fantastic striped tee, do share in the comments and help out fellow Wardrobe Oxygen readers!  Also, many of the best items in my wardrobe are from your suggestions.  We all benefit from honest reviews from those we trust!