This article may contain affiliate links; if you click on a shopping link and make a purchase I may receive a commission. As an Amazon Associate, I earn from qualifying purchases.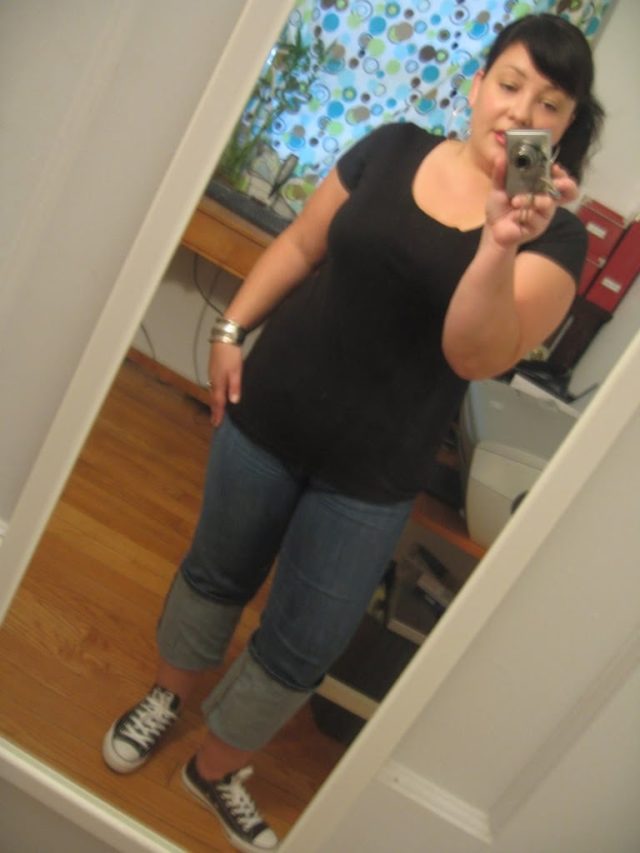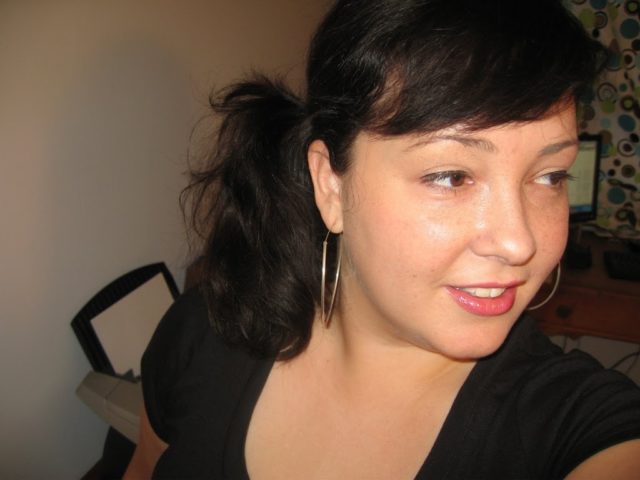 Friday night I got home and immediately changed to go to a favorite dive bar for Happy hour to begin the celebration for the husband's birthday. We were meeting up with a bunch of his buddies from his old neighborhood.
Black scoop-necked tee from Gap, my Joe's Jeans, just cuffed, black Converse "Chucks," silver cuff and hoops.
Hair was brushed into a side ponytail, held with black elastic and two bobby pins.
Makeup was the same as I had all day, a slight touch-up of powder and lipstick.
Saturday started off with yoga. Teal scoop-necked tee from Gap, berry ribbed tank from Old Navy underneath, black yoga pants from ProSpirit. After we grabbed lunch with my mom at the local co-op eatery.
The rest of the day was spent doing a few home chores, drinking a lovely bottle of Sav Blanc (thanks Mommy) on the deck with a fire in the pit, and then a walk tot he local lake where we lay on the grass and looked at the stars.
Sunday, I put on black yoga pants from Old Navy, a coral ribbed tank from Old Navy with a white scoop tee from Gap over it, and my Chucks, and started the day with yoga on the back deck. I then did a bagel bakery/Starbucks run and came back to have birthday breakfast on the deck, watching nature (saw a few eagles!). We then went on a two-hour hike through our community's woods. I love how we live right outside the Nation's Capital but have such dense woods we didn't see but one human being during the entire time, no homes, no cars. Utterly lovely. One thing we did find was a structure made completely of fallen wood. It was built over a recess, had a peaked roof and inside was the remnants of a fire pit. Not sure if it was built by an industrious homeless person (if so it had been abandoned for there was an old spider web across the entrance), a few creative and handy teens looking for a place to drink and not be caught, or if it's part of some community organization… anyway it was very interesting, well built and roomy. Made me want to go home and build something with my own hands. After the hike, we hung out – spent more time on the deck, took a nap, listened to music and then the hubby said he would want nothing more than thin crust cheese pizza and beer for dinner – can do! Love having such a no-frills husband, it made for a very lovely weekend for both of us and jsut NOW do I realize I spent the whole time in the same shirt, just different colors! Too funny!