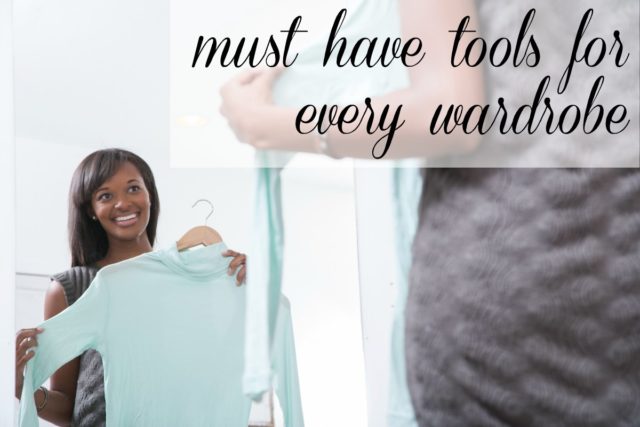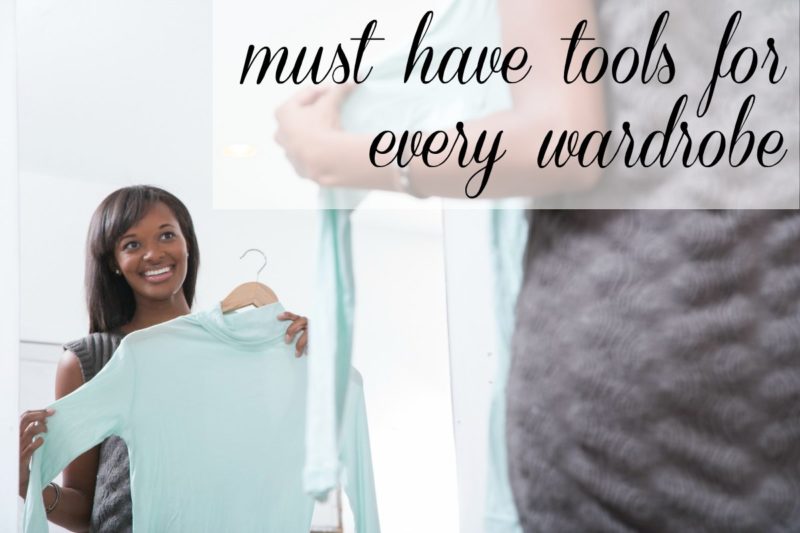 So you have the clothes, but how to you keep them their best to last you for years, look fresh each wearing, and maintain their quality? A few tools for every wardrobe need to be purchased by each woman – these are low in cost but high in return. A few dollars spent at the local grocery, Container Store, or Bed Bath and Beyond will make your clothes last for years.
1. Woolite
Any wool sweater, any trousers with lycra, any item that says it needs to be hand washed can be tossed in the machine on the gentle cycle with Woolite. This will save you lots of time and money when it comes to the dry cleaner.
Pants with lining, suits, winter coats and linen should still go to the dry cleaner to maintain their shape and quality. However most sweaters, oxfords, cardigans and pants can handle multiple rides of the gentle cycle. Make sure to not overstuff the washer and only use Woolite. They even carry a Woolite Dark for a load of completely black and dark clothing (do not slip in anything light in color or it will be permanently stained purple – only black, navy, purple and charcoal clothes). The Woolite Dark will prevent your black clothing from turning gray or greenish as quickly.
Lingerie (bras, fancy slips and panties) can also be washed in Woolite and then hung to dry. This will maintain the elasticity and shape of these delicates.
2. Lingerie Bag
Lingerie bags are mesh bags that close with a zipper; they come in a variety of sizes. These bags protect bras and delicates by letting them be cleaned without them twisting around washer parts or other garments, causing them to stretch or to snag another item.
Bras should be clasped shut before being put in the bag. Make sure not to overstuff so that they can get fully washed and rinsed.
Lingerie should only be washed in cold, in the gentle cycle and then hung to dry. Warmer water, more forceful washer cycles and dryer heat will break down elastic and lace and cause underwires to poke out and bend.
Lingerie bags can be found at a variety of retailers and sometimes even at your local grocery where they sell ironing board covers and other homegoods. No bag seems to be better than another, I got mine from Amazon years ago and it has held up nicely. I hang it up near the washer for it to dry between uses.
3. A Closet of One Style of Hanger
When you invest in a consistent style of hanger for your closet, clothes do not get lost.  If you have some that have longer necks or wider shoulders, they can hide other garments. Whether you prefer wood, plastic/crystal, or velvet it doesn't matter as much as the consistency.  I do not recommend the tubular style of hangers as they leave dents and clothing easily slides off of them.
4. Febreeze and/or Dryel
Sometimes your clothes are not dirty, they just smell gross. Father-in-law smokes cigars at Thanksgiving dinner, night out with the girls to a trendy new club full of smoke and stale beer, dinner at a barbecue joint, trip through the perfume department of Macy's… all these can make your clothes smell disgusting.
The more you wash or dry clean your clothes, the more you break down the fibers, causing them to fade, wear, fall apart. If you clothes are clean, and all that is the problem is a bit of smell, it's better to treat only that symptom. It's better for your clothes.
I am not a gigantic fan of Dryel – maybe it's years of college bars and working retail where I would Dryel pieces over and over to remove the stench of cheap perfume, Christmas-scented candles or Beast Light. I don't know, it does remove stinky odors, but has it's own very distinct "Dryel" scent. If this doesn't bother you, the product is good. It comes with a zipper bag. You throw a few pieces in, throw in a pre-moistened mesh cloth, zip it up and run it for 30 minutes. Very easy, no mess. Clothes come out ready to be slapped on your back.
I am a bigger fan of Febreeze. I find it easy, I like the variety of scents, and find the fragrance more subtle. I have a bottle in my car, I spray my sweater after a night out, or the car after leaving the window open on a rainy day. It's a product that's easily found at every Big Box retailer and local grocery, and it can be used on more than clothing.
5. Invisible Solid Deodorant and a Black Washcloth
Nothing looks grosser than white streaks under your arms on a black dress. There are many new deodorants out there that help prevent this mess, or at least reduce the appearance of it. I am a huge fan of Ban's new formula in a lime green package. The scents are subtle, and they are kind to my clothing.
For those moments when the dreaded white does appear, a black washcloth on dark clothing often can remedy the situation. Quick, brisk swipes to the fabric should get it gone without ruining the fabric's nap or sheen. When it's away from home, rubbing the fabric against itself does a decent job.
No need to buy a fancy product for removing deodorant streaks. Many are just sponges made of the foam on dry cleaner hangers – that foam that keeps the garment in place. I actually have removed some of that foam and have a piece in every evening purse I own. Free and easy to cart around!
6. Shout Wipes
These suckers really work! I have used Shout Wipes on a silk wedding gown, chiffon layered skirt, wool, satin, cotton… you name it. I never get a stain from the solvent, and it usually removes the entire stain on the spot – or at least makes it remove come time to wash the garment. I have three in every purse I own, a few in my glove compartment, some in the junk drawer in my kitchen. They are a lifesaver and a garment saver!
With these few wardrobe tools added to your home, you can ensure a longer and happier life for your wardrobe!