This article may contain affiliate links; if you click on a shopping link and make a purchase I may receive a commission. As an Amazon Associate, I earn from qualifying purchases.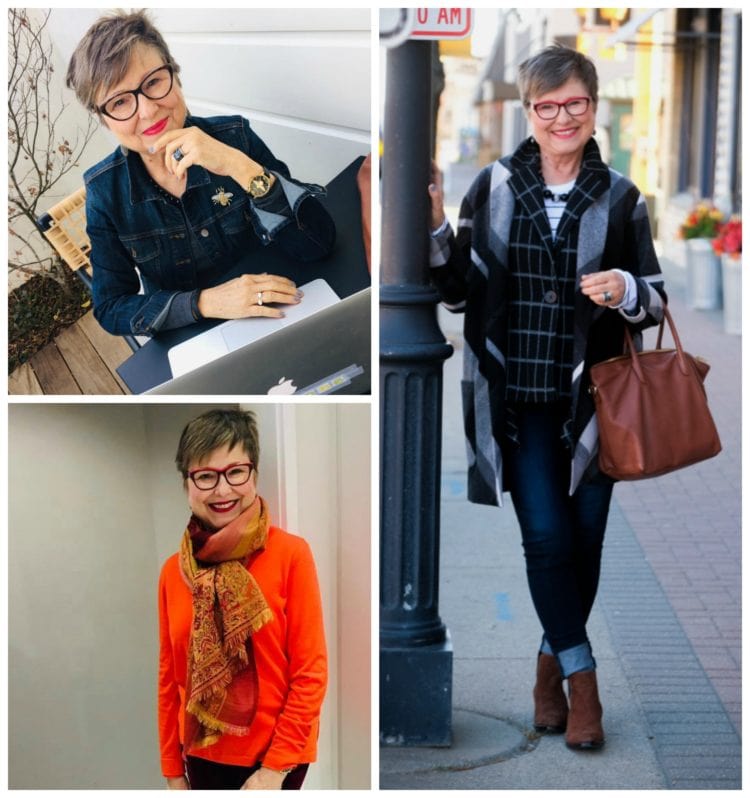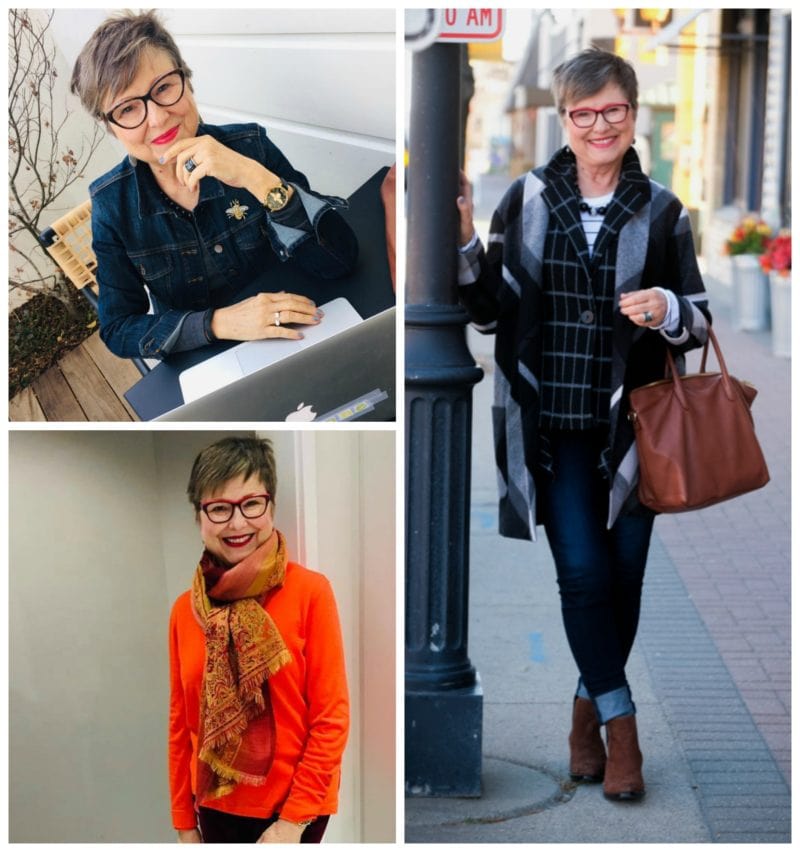 Even before I started my blog in 2005, I loved how the internet offered a sense of community, a way to connect with individuals across the globe who were kindred spirits. Through the internet, I was able to meet heroes and inspirations I only knew before from my books, magazine subscriptions, and the shows on my television set. One of these people was Brenda Kinsel. When I worked as a personal shopper, I read up on styling and image to be helpful and successful at my job. In my 20s, I read Brenda Kinsel's 40 Over 40 cover to cover to better understand and serve my clientele in that age demographic and fell in love with her voice, her humor, and her outlook on style. I never would have imagined that I would end up becoming a fashion blogger and through that, become friends with Brenda. In a field where my peers can be competitive and catty, Brenda was always so warm and supportive. She was talented, knowlegeable, and a true leader in her field. This week, Brenda Kinsel passed away unexpectedly. I know many of you also followed her blog, on Instagram, and were part of her Facebook community and feel heartbroken like me. The world was not only a more stylish place, but a more wonderful place with Brenda in it and she will be dearly missed.
Weekend Reads
How social justice slideshows took over Instagram. (Vox)
I read this piece and thought of my father, who was hearing impaired. He didn't like to admit it, hated his hearing aids which didn't work well enough and left ringing in his ears, and got by with a lot of lipreading, being charming and funny, and not diving into conversations in noisy and social situations. A great read for all of us about asking for what we need and realizing much of our population deals with invisible disabilities. (Forge by Medium)
What if we thought of emotional trauma the way we do physical: as a wide class of wounds whose healing is unpredictable, whose scars take different forms? (Catapult)
If you follow me on Instagram Stories you know yesterday I did a "who wore it better" with me and my husband. For reference, it was this sweatshirt in Large and these joggers in 14 and IMO I rocked the look! It was hard to see from the photos but it's a navy/black pattern and the sweatshirt has amazing seaming for this super cool shape. It's like elevated sweats and I'm all about that concept these days!
The Muppets are back! (New York Times)
How did the internet get so bad? (The Nation)
Did you know Lizzo collaborated with Quay for a line of her own sunglasses? Not only do they look cool, I find it extremely helpful to see her model them as most sunglasses are modeled on skinny young women with shrunken heads. These are the kind that look cool on a 22-year-old and a 62-year-old, someone who wears the latest styles and someone who prefers the classics. I linked directly to the Quay website because while their shipping is $5 right now they have buy one pair of sunglasses and get a second free. Also, Nordstrom is almost sold out of the collection while Quay's site has plenty of stock.
I dressed like Catherine the Great for a week. (The Cut)
83% of Etsy shops are run by women. Postal Service disruptions could devastate them. (The Lily)
Love Pinterest? This is worth a read. (Medium)
"Do we think our little white asses are the only ones that matter?" A fabulous feature on Dolly Parton. (Billboard)
I enjoyed revisiting this piece about Kamala Harris written by the incomparable Robin Givhan. (Washington Post)
And speaking of Harris… is she a Boomer or a GenXer? (Gen by Medium)
A can't-miss interview with Audra McDonald. (New Yorker)
Depression, heartbreak and then a reckoning: The rebirth of Katy Perry. (LA Times)
If you too are plant-based, vegan, or vegetarian and are struggling to find a halfway-decent alternative to fish sauce, we found this recipe to be the best choice. (Minimalist Baker)
And if you're wanting to know more about Douglas Emhoff, Kamala Harris' husband, here you go! (O Magazine)
See/Hear/Read
I am about 50% through Pachinko and I still wholeheartedly recommend it. Seriously, if you're looking from an escape that actually isn't an escape, this is a good choice.
I started watching the Netflix series, Dear White People, about a year ago and stopped. I don't recall why, likely lack of time. Well, guess what I have more of this year? Yep, time for TV. With the series I DVR off for the summer, I began this series again, am in the middle of the third season, and I have no idea why I stopped. So smart, beautifully filmed, incredibly relevant for our times, great acting, great script, and then you get the humor and drama and sexiness of a college TV series along with it. Highly recommend.
We've been playing the fifth album from Minneapolis-based band Poliça on repeat. When We Stay Alive came out at the beginning of the year, but my husband found it maybe a month ago on one of his Spotify deep dives as we hadn't heard of this band before. I didn't know until researching this that most of the songs on the album were written by Channy Leaneagh, the lead singer, after she had a horrible accident where she slipped off her roof, broke a vertebra, damaged her spine, and was left unable to walk. I need to listen to the album again taking this into consideration, but without this info, I still love the album. It's chill background/cooking dinner/driving to get the eff out of your house and decompress music. If you don't have time for a whole album, the first song from the album, "Driving" is great and I really dig "Fold Up."
For Your Entertainment
My daughter is now an age where not only does she learn from me but I learn from her. And from her, I learned about mxmtoon (which is pronounced just as you said it in your head: M-X-M Toon. MXMT are her initials and then she just added toon to the end for her Internet screen name). Also known by her first name Maia, she was a YouTuber who played her ukelele and did makeup tutorials as a teen and now has gained a major following with over 730,000 YouTube subscribers and her music streamed over 300 million times across multiple platforms. Her song, "prom dress" has been streamed over 30 million times on Spotify and has become a TikTok staple as well as a song my kid often sings to herself especially as she cleans her room. She self-produced her music until last year when she was signed to a record company and tapped by artist Lauv (an artist best known by this song) to join him for his concert tour of Asia this year, which was canceled due to the pandemic. Did I mention she's only 20? It's easy to stick to what you know when it comes to music. Remember when our parents used to cringe listening to our music and we swore we would never be like that? Well take a listen to some music of the current generation… you may be pleasantly surprised.