This article may contain affiliate links; if you click on a shopping link and make a purchase I may receive a commission. As an Amazon Associate, I earn from qualifying purchases.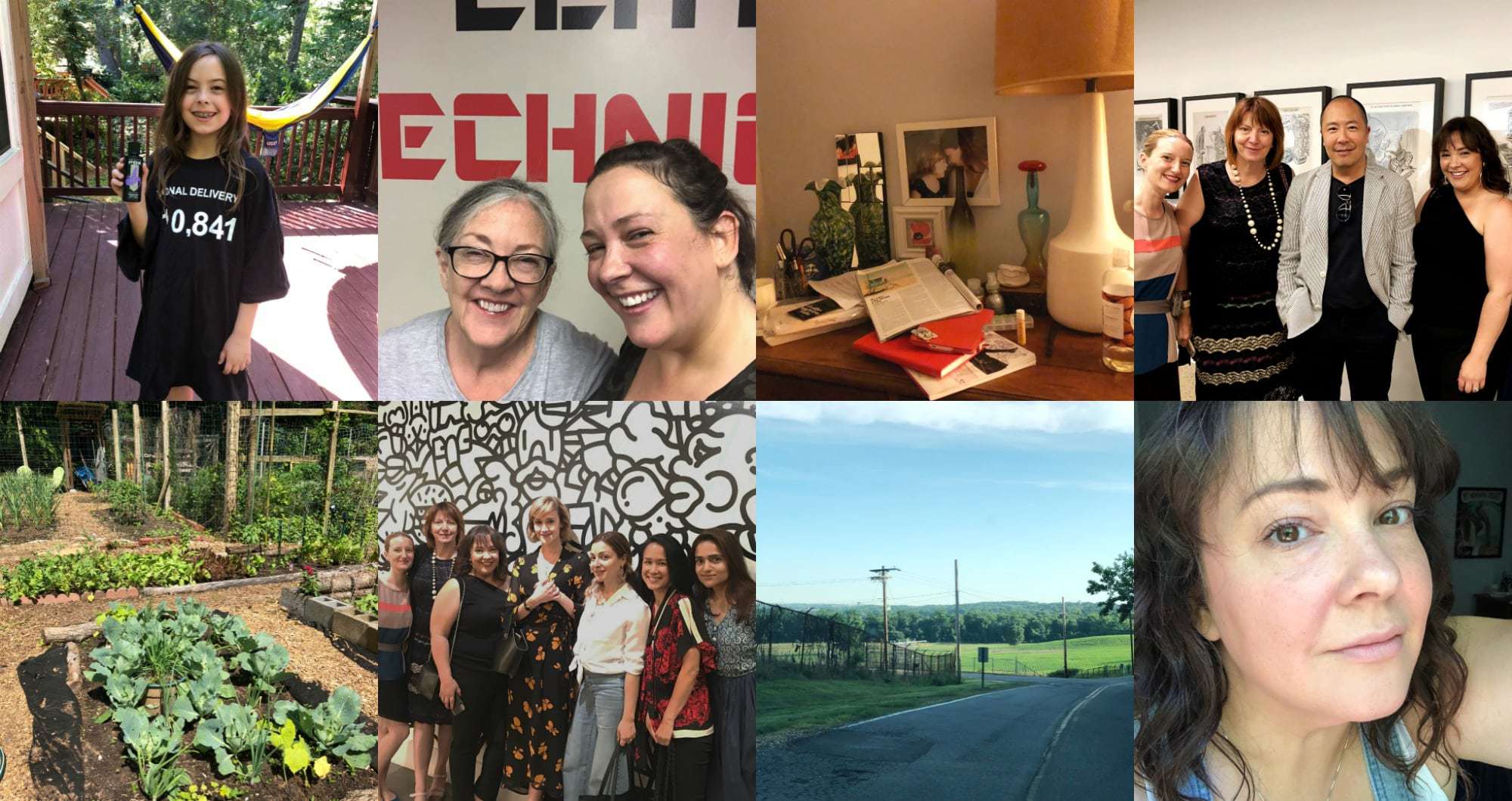 It was a bit quiet on the blog this week because I had the big web conference for my contracted work.  I have a bit more next week but in general, it's over and I can get back to being Blogger Allie.  Well, not quite.  I am writing two proposals to companies for a bit more side work, but it's more closely aligned to the blog. While the blog is doing fine, I don't know what the future holds for blogging and I want to keep myself marketable. I also would rather do some side projects than annoy the crap out of you with sponsored post after sponsored post.  Summers are always slow for blogging, so I'm using this time to try out new things, get ducks in a row, so things are rolling nicely in September. I will continue to strive for 6 posts a week, but sometimes it may be less.  Quality, not quantity right?
Have you ever been invited to a last-minute event and have nothing to wear? Wish you could whip out a sewing machine and pull together a gorgeous frock? Live vicariously through the fabulous Erica Bunker who made this gorgeous dress the same day as an event at a museum.
If you follow me on Instagram Stories you know I recently bought the SUPERGOOP! CC Cream. I don't tan any more, but I've started faux tanning (Dr. Dennis Gross Glow Pads for face and Jergens for bod) and Cicapair is now too pale for my skin.  I want something easy and with SPF for a simple summer face and this is highly rated.  I've only worn it a couple days but I like it.  It doesn't itch in the heat, doesn't melt away, and has SPF35. Sephora keeps selling out of it as soon as it gets in stock, but I found it on Amazon at the same price with free one-day shipping, and they also have it at Dermstore. While CC cream can technically replace moisturizer, I wear a lotion with SPF under it for extra hydration and sun protection. And for those wondering, I chose the color Light to Medium and the photo of my face in the collage above is me wearing just the product.
Did you see Oceans 8? I saw it last weekend when at the beach with my friends.  I felt it could have been so much more, and clearly was written and directed by men (one woman in the bunch). I'm toying with writing a whole piece unpacking all my thoughts about this film, but in the meantime enjoy this piece which shares all the badass fashion Cate Blanchett wore in Oceans 8. Seriously, her character Lou's wardrobe (and hair, and makeup) was the highlight of the movie.
I've been a social media manager for a company who occasionally dealt with controversy and managed accounts for small businesses that attracted quite a few trolls and gripers. This piece on LinkedIn was a good reminder not just to those who have social media managers, but those who engage with brand accounts online.
When I saw Judith's look on social media it made me gasp. The colors, the location, the HAT! This whole thing, including the gorgeous woman wearing the look, is perfection!
Finding quality, flattering, and well-fitting t-shirts is so tough. Darlene from Hourglassy reviews three sizes of a pretty fab t-shirt from Lands' End and finds it a great choice for those of us who are busty and petite.
I found this peek into the life of a fit model fascinating.
Way to go Baltimore! The city's Enoch Pratt Free Library is the first major urban library system on the East Coast to get rid of overdue fines. Not only does this help the 13,000 who were banned from the library for unpaid fines, it makes libraries a more accessible place for low-income individuals and those with limited transportation or accessibility.
Hrm, is Starbucks discriminating against older employees?
This blog donates a portion of its profits monthly to the ACLU as well as several other charities.  On top of that, I choose a different charity each month to send a donation. In honor of Donald Trump's 72nd birthday earlier this week, inspired by John Legend and Chrissy Teigen I made an additional donation of $272 to the ACLU.  If you also wish to do a donation, it could be even for $7.20 visit aclu.org/72.
And for your song of the week, this is one that you've likely heard on the radio or in your local cafe, it's been an earworm of mine for at least a week.  The video will make it even more catchy with so many awesome women featured.  Maroon 5 featuring Cardi B. – Girls Like You.  This piece from CNN lays out all the women in the video.