This article may contain affiliate links; if you click on a shopping link and make a purchase I may receive a commission. As an Amazon Associate, I earn from qualifying purchases.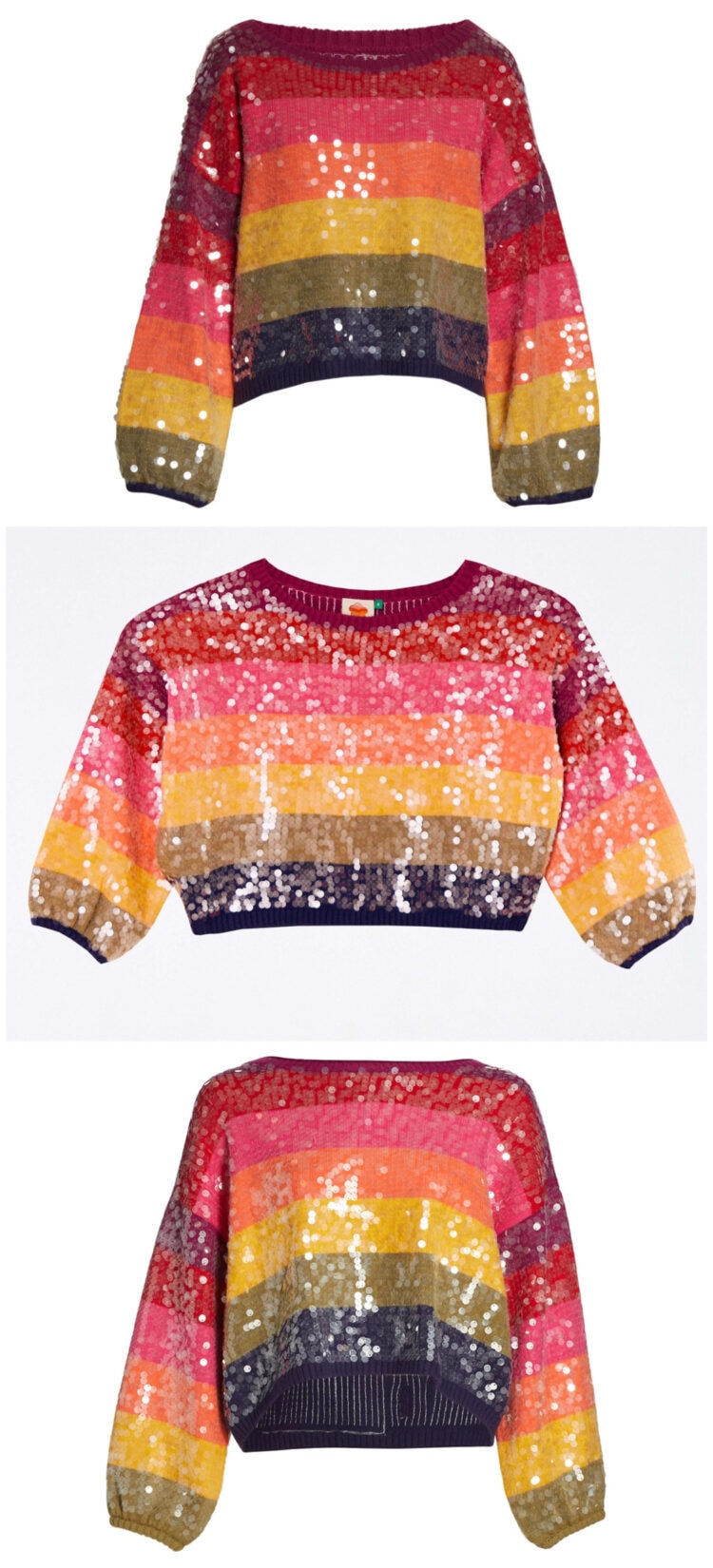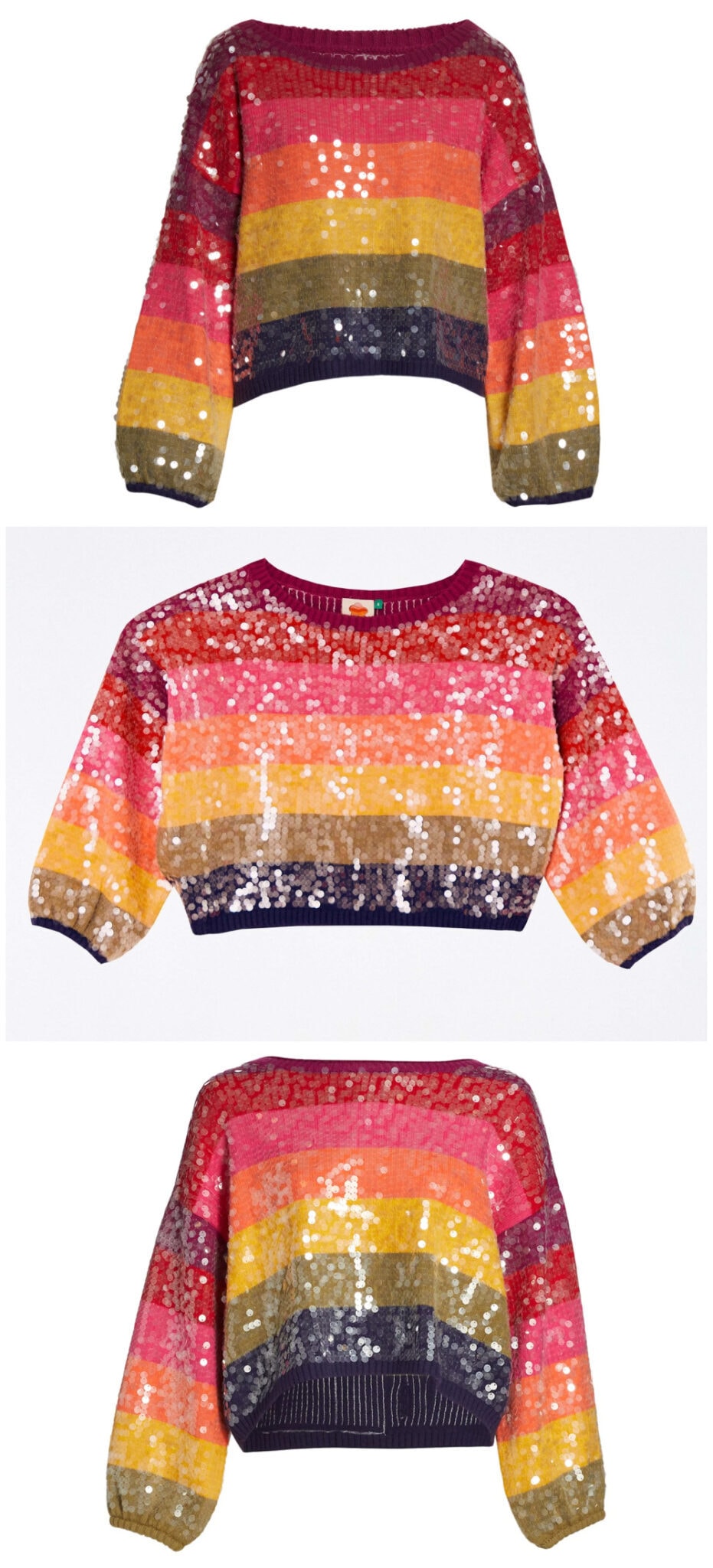 This post was originally published in 2021, but updated considering how many more articles about this topic have come out during this shopping season.
Apparel Bracketing and the Blame Game of Apparel Retailers and Consumers
I am going to continue a little rant I had in the Wardrobe Oxygen community. There are a lot of articles on reputable sites that are "hot takes" on how we as consumers are the reason for the problems with the supply chain, the reason retailers end up with so many returns they have to dispose of, the reason for a host of environmental and labor issues.
Sure, we consumers can shop less, shop with more care, and when it is possible (but not possible for many in this country for a whole host of reasons, and those reasons keep increasing) we can shop in person. We could reduce a lot of returns if we had up-to-date measurements for our bodies. But let's stop blaming ourselves for issues retailers could fix if they really gave a damn.
What is Apparel Bracketing?
My rant was inspired by this article in Business Insider about "bracketing." The thing is, consumers have done this for as long as there have been online shopping. If this is a logistical nightmare for retailers, it's because they haven't pivoted their business model to either accommodate for it or help prevent it.
Bracketing is buying more than one size or color and returning what wasn't needed. I have "bracketed" apparel purchases. Hell, I have been bracketing for over a decade. I have ordered two sizes of the same item, two different colors, or three different styles of a similar garment and returned the ones that didn't make the cut. And I know I am not the only one (hence having this article exist).
Why Consumers Bracket their Online Orders and Why It's Not Their Fault
But it's not like I want to do it, I am forced to because retailers don't offer enough information on their sites to make me a confident consumer. Considering shopping and researching apparel is literally my job and I struggle so much that I bracket orders, I can confidently say it's not a consumer problem, it's a retailer problem.
Vague product descriptions. Size charts that are inaccurate, missing, or too general for the entire site instead of individual products. Products on models that are twisted like pretzels, the clothes obviously pinned in back for better fit, the image filtered to the point you have no idea if that dress is black, navy, or dark green. And the name of the color is something like "Dramatic" or "Gloria" which doesn't help. Fabric stated as being 100% polyester, not giving enough information to know whether the fabric is matte, shiny, rigid, stretchy, transparent, or opaque.
Some sites try to help by saying, "Model is wearing size 6." That's great, but that model is standing in front of a white backdrop and I can't tell if she's 5'6″ or 6'5″ tall. What is her waist measurement? What is her inseam? What are the pants' inseam? And can we get a side and back view of that size 6 model without her wrapping her arms around her body or leaping in the air or squatting on the ground?
Example: My Research and Purchase of a FARM Rio Sweater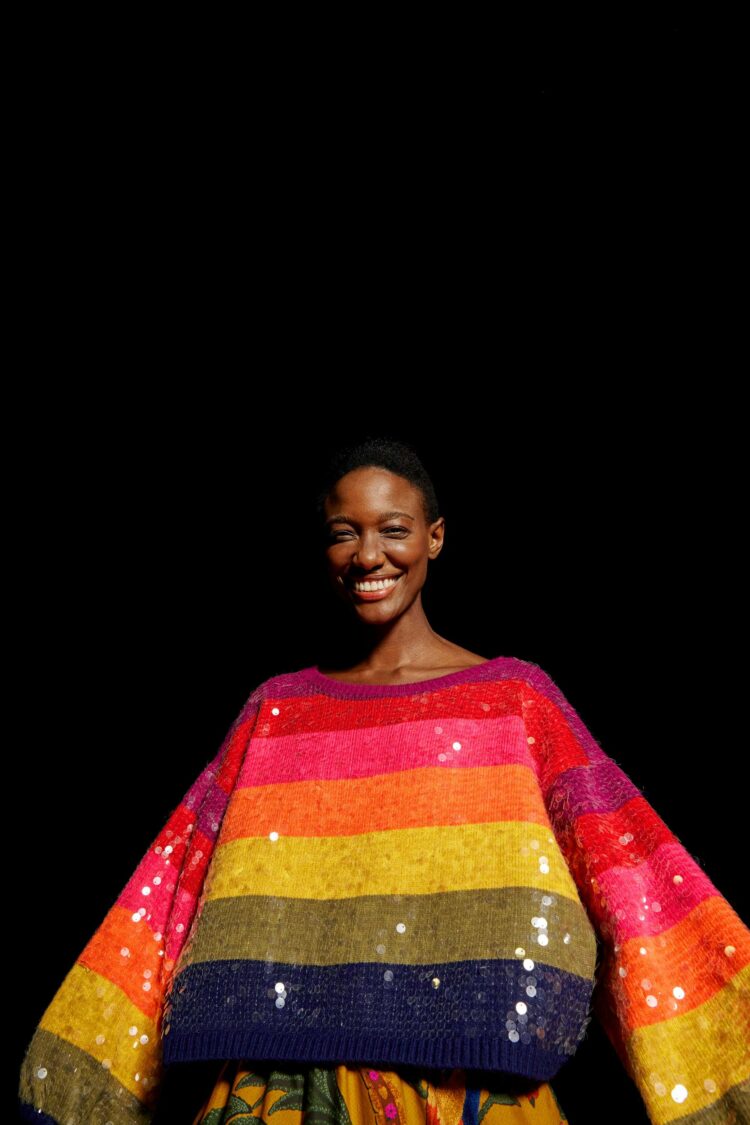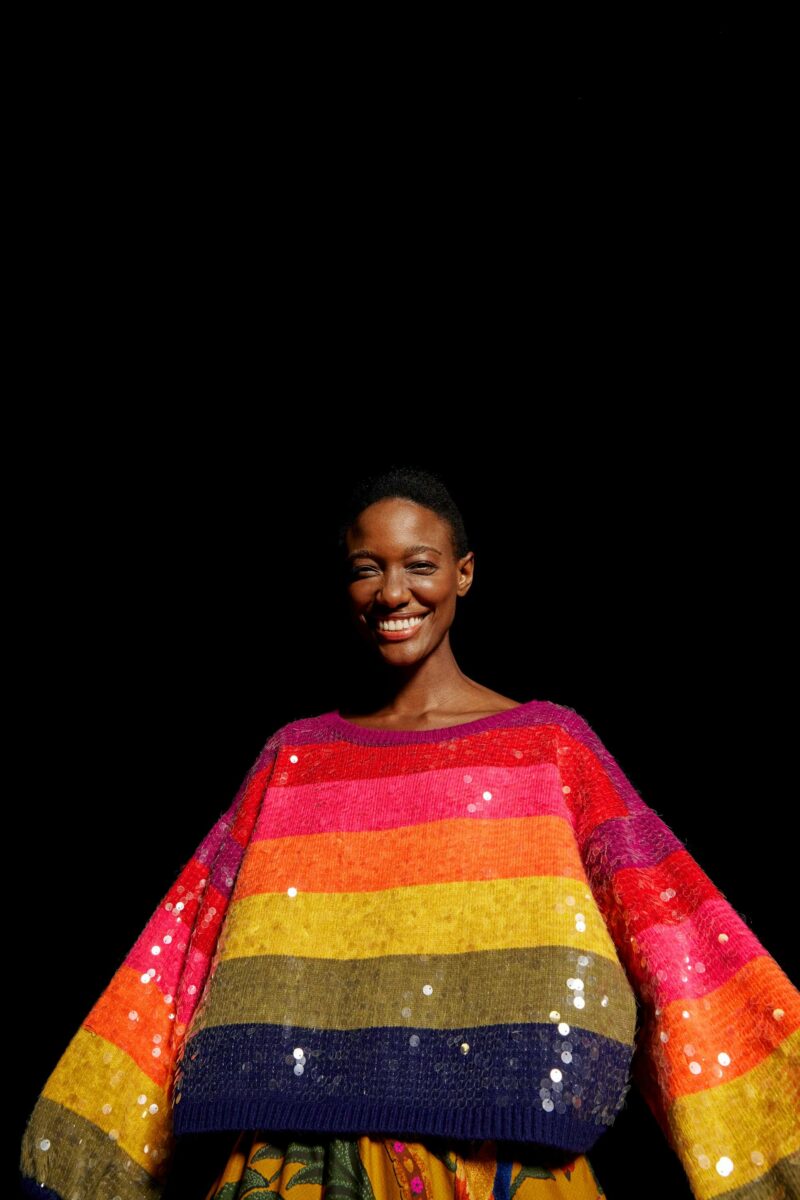 As a reminder, this post is from 2021 and these items are not still available. However, with recent shopping of this brand and these online stores, I know this issue hasn't been resolved. In fact, I think it is even more of an issue.
Let's take as an example, this sweater from FARM Rio. I first saw the sweater on Instagram with the image above. I was drawn to it, but I couldn't really tell how it fit, if the sequins were colored or the sweater, if it was a boatneck… so I went to the FARM Rio site to learn more.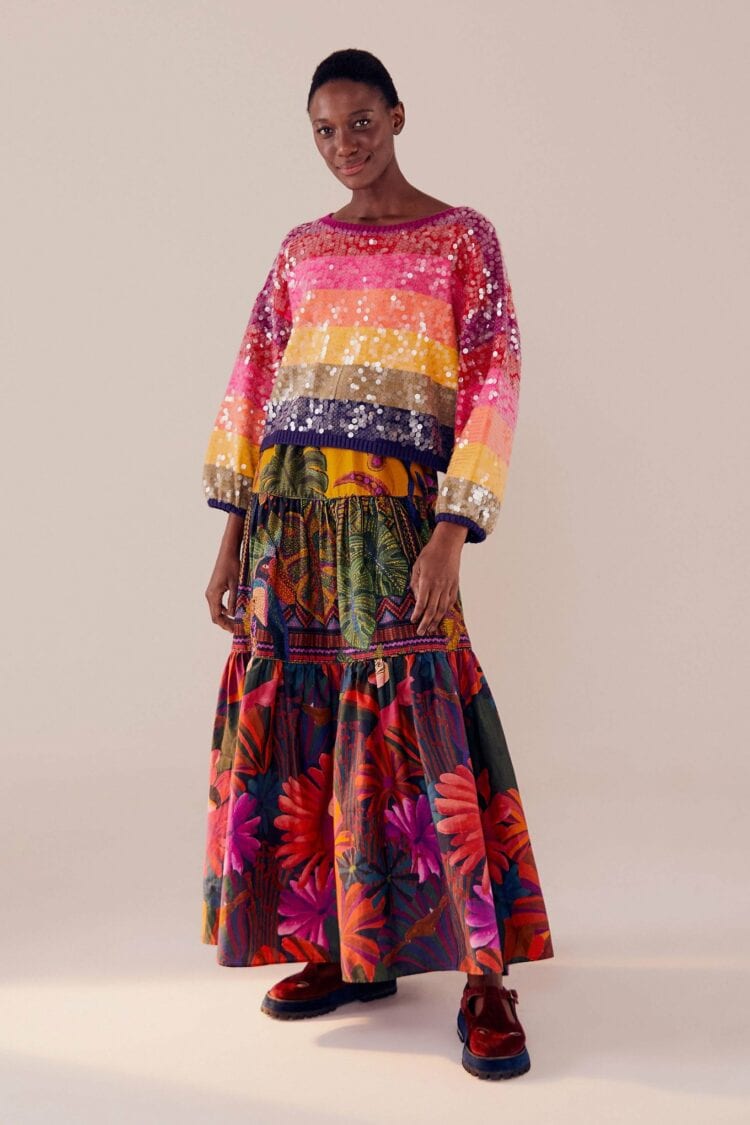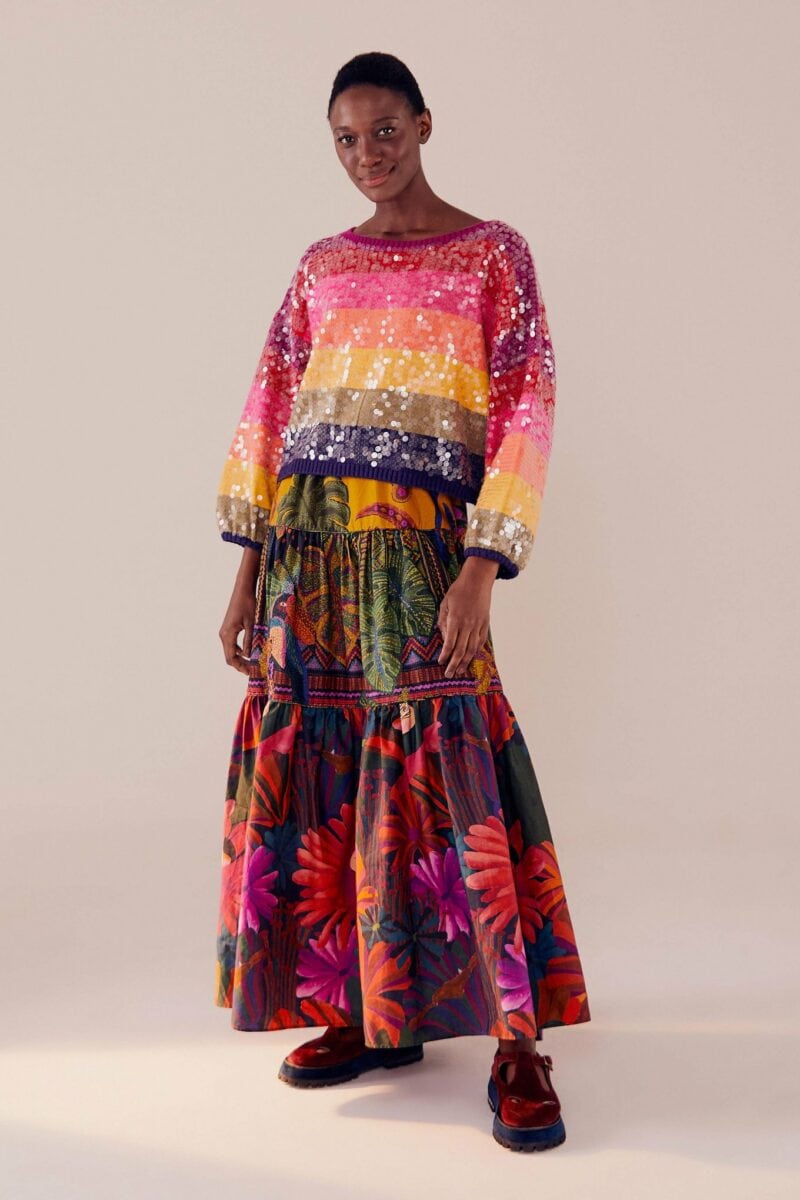 Along with the photo above, I also see this image above, which is the same model, in the same sweater, and even the same skirt. But the lighting is so different the sweater looks like a completely different garment. It also appears to have shorter and less full of sleeves. This angle in the photo shows the sweater is cropped and maybe not as slouchy of a fit. I am now really confused… do I even like this sweater? I find FARM Rio runs big but I want my sweater to fit like the first photo, not the second, should I size up? Will I even like this IRL?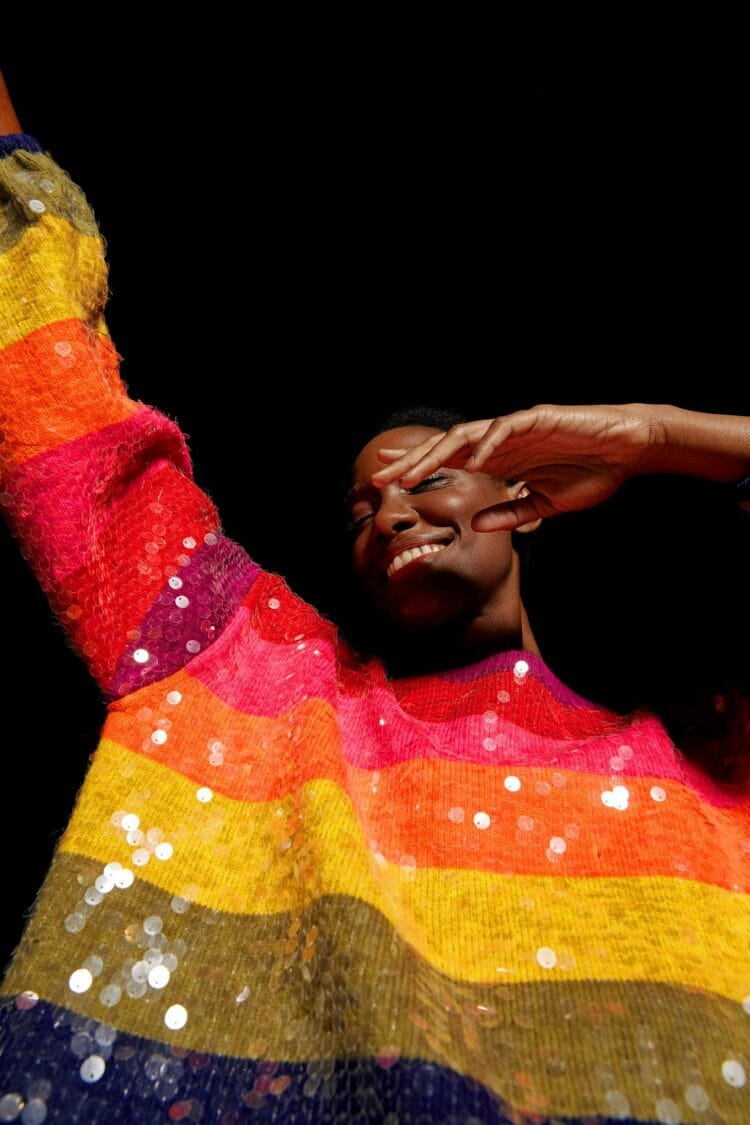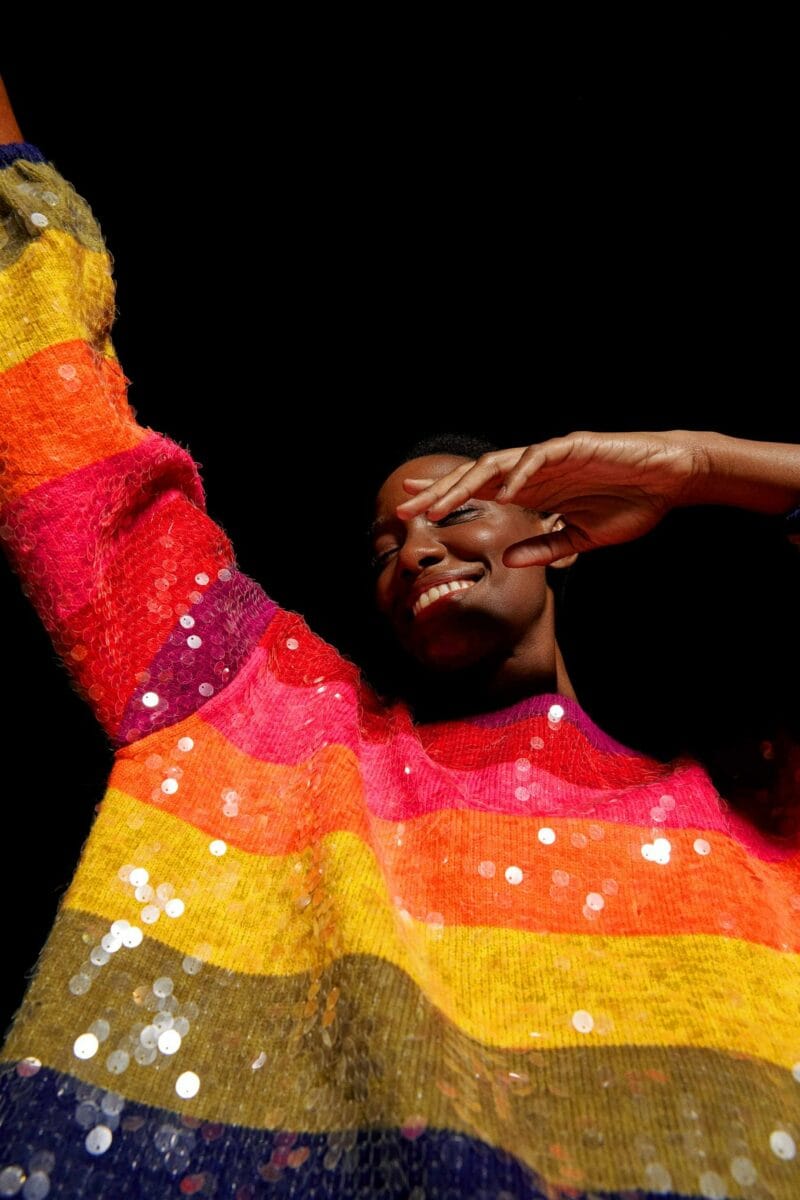 I check out the FARM Rio size chart and am informed that a Large is a 12/14. In the sweater product description, FARM Rio states this model is wearing a size Small, and it supposedly fits true to size. FARM Rio shares this 65% acrylic, 25% polyamide, 10% wool sweater embellished with sequins can be machine washed and tumble dried on low but it also says line dry? I really wish a year later I took screenshots of this confusing product description!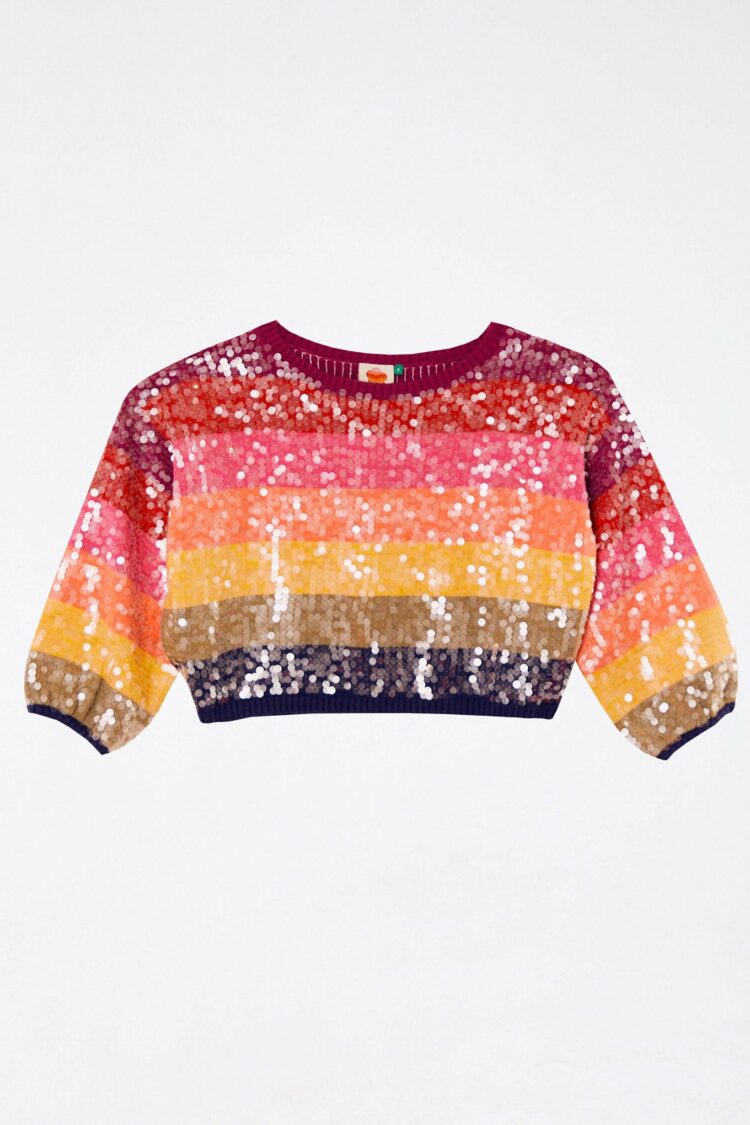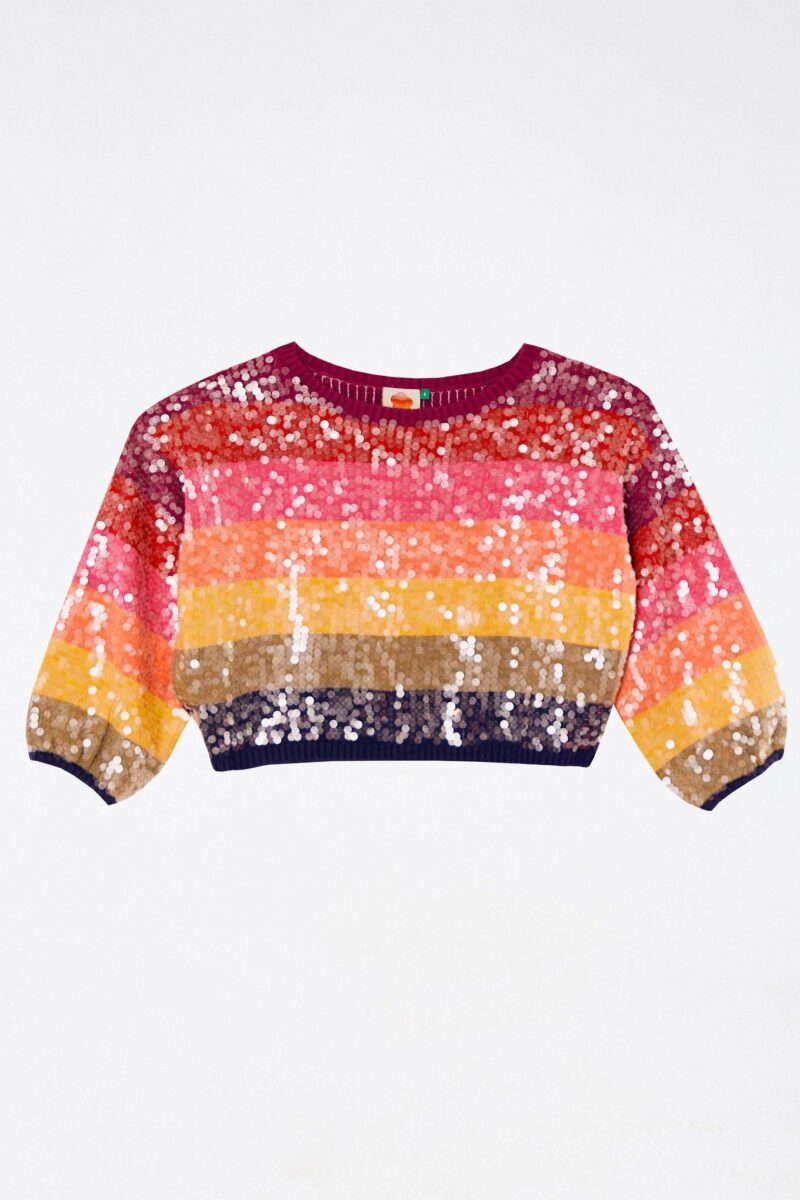 FARM Rio states this sweater has an "easy, relaxed fit", is cropped, and has a round neck. The size chart for the specific garment says a large is 20″ long and an XL is 20.5″ long. It shares bust and waist size, but that isn't super helpful since this is an "easy, relaxed fit" but at least it's something…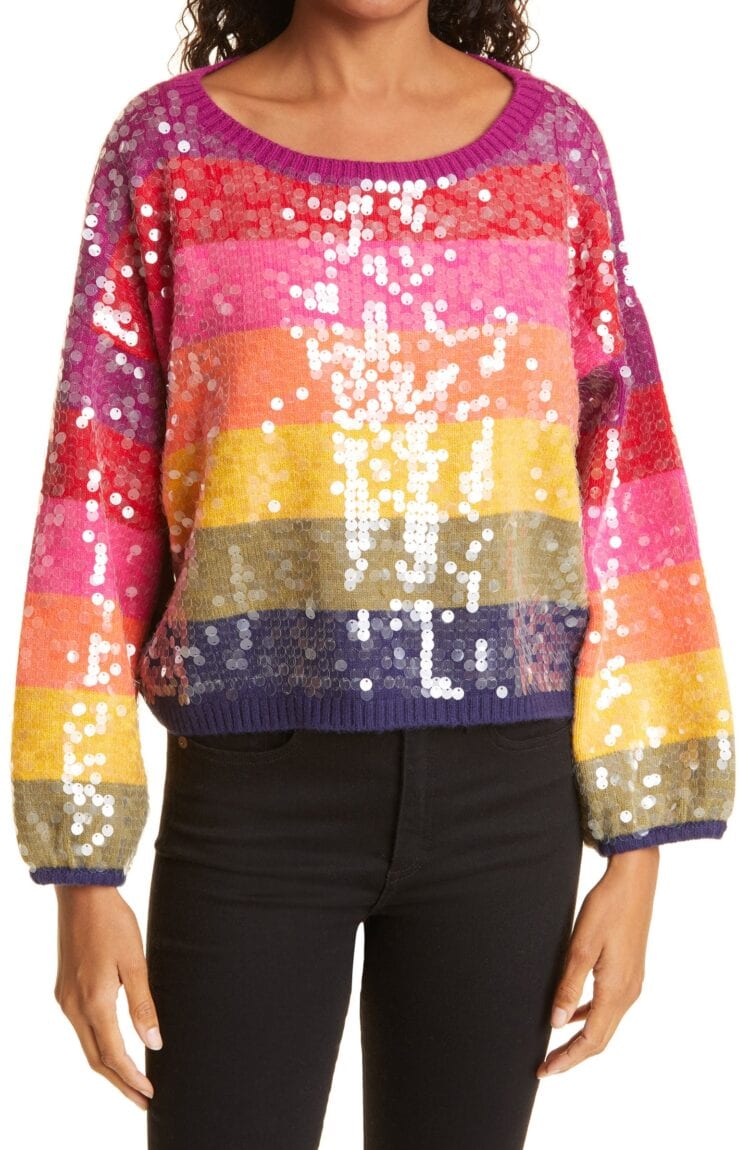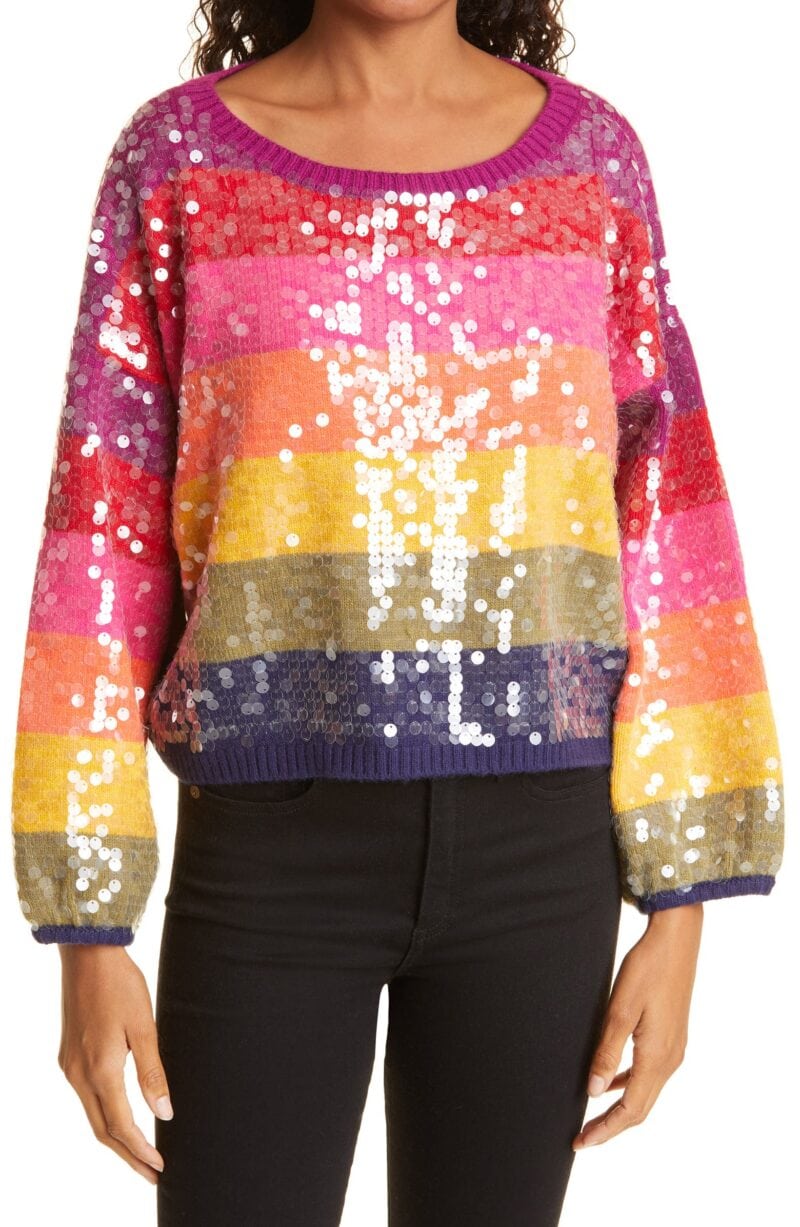 Then when writing this post about how to glam up your existing wardrobe for the holidays, I came across the same FARM Rio sweater on the Nordstrom site. Nordstrom continues to improve their online shopping experience, by offering multiple angles of garments both on and off models, videos of salespeople sharing the garment so you can see how it hangs and get styling tips, and plenty of customer reviews to get a better idea of how the garment wears.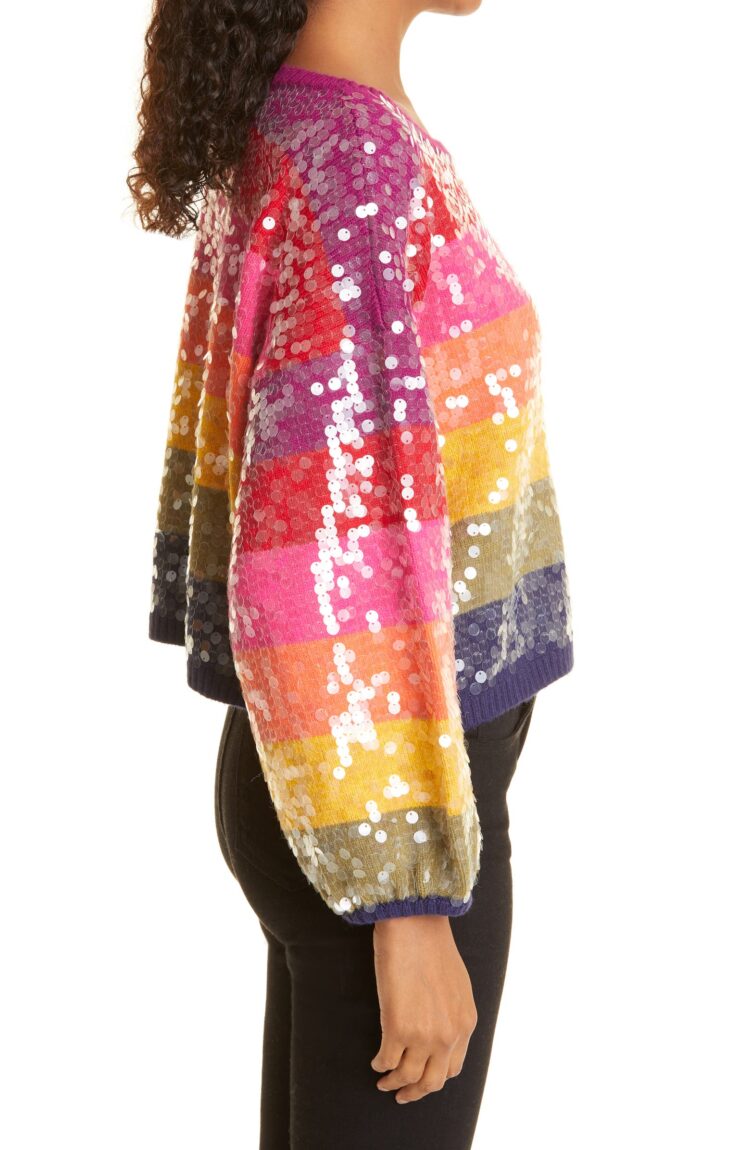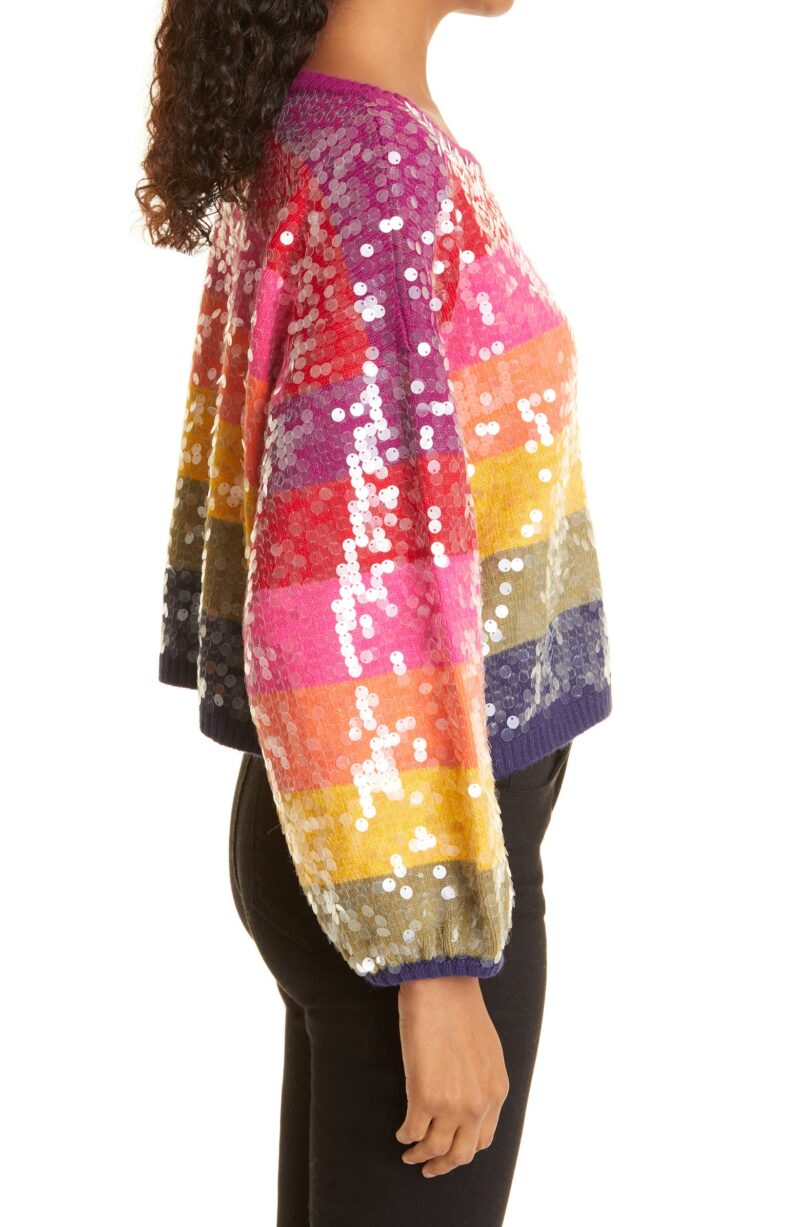 Anyway, this same exact sweater on the Nordstrom site is 65% acrylic, 25% nylon, 10% wool, and says to hand wash and dry flat. It shares that a size Medium sweater is 20″ long. But the FARM Rio site says a Medium is 19.5″ long. The video Nordstrom shares helps me realize the neckline is round, but it very well may end up off the shoulder or at least wide on most bodies. The photo above of the side angle helps me envision what length it may be on my shorter and curvier frame.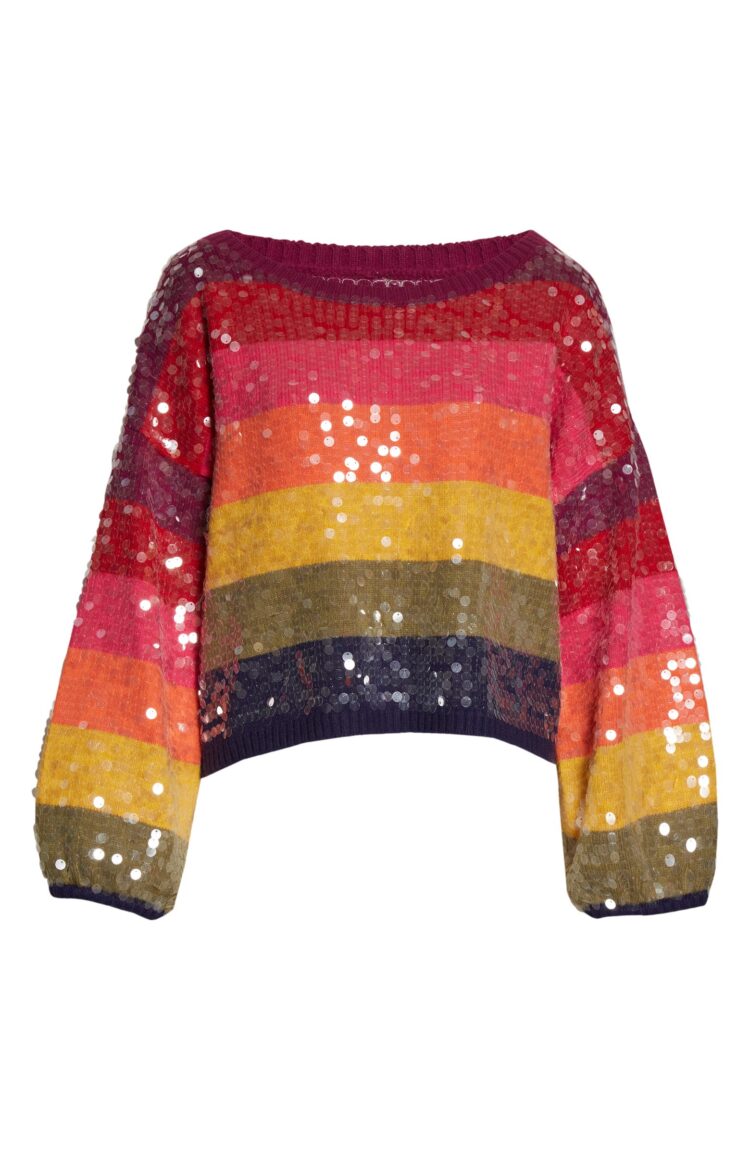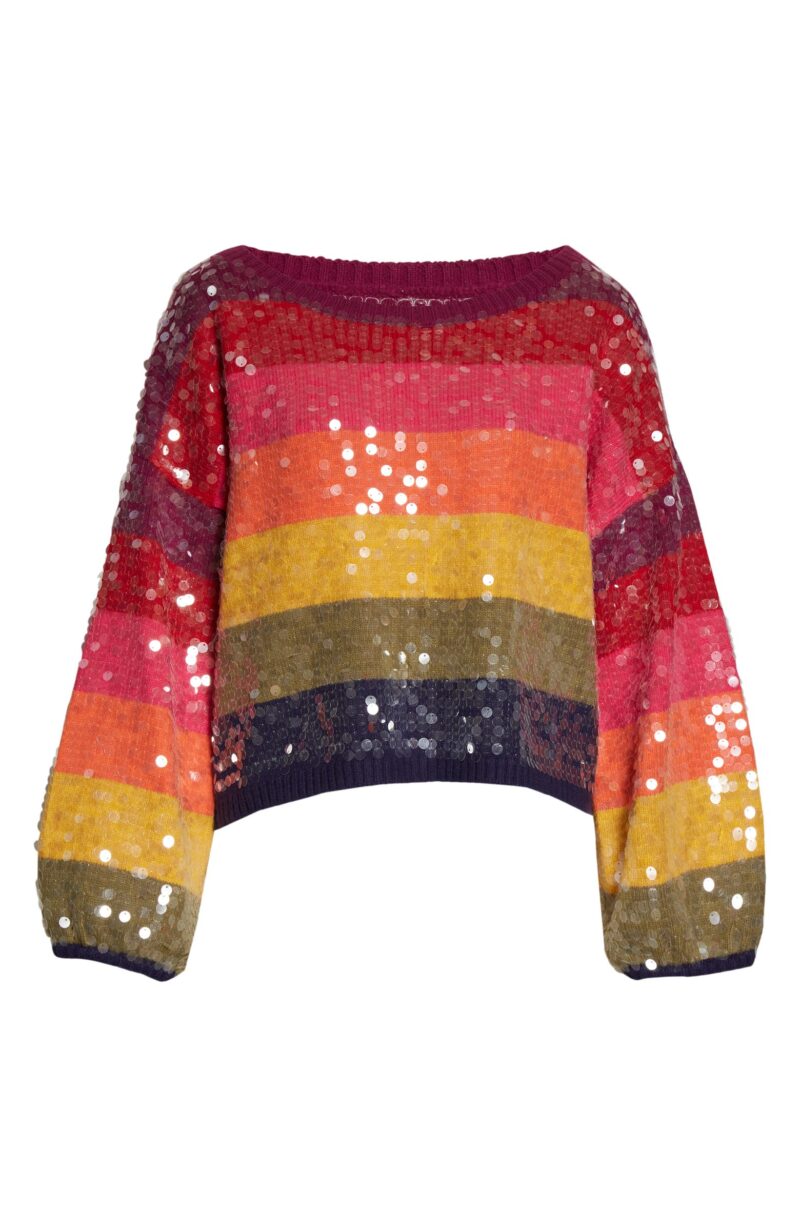 Nordstrom offered six photos and one video of the sweater, including back and side views and a closeup of the fabric so I felt I could be an informed consumer. However, I was still not sure about length and sized up to an XL just in case. After purchasing, I realized I likely would have preferred a Large. I seriously considered "bracketing" this order, but with a sweater so costly I didn't want that much temporarily missing from my bank account or on my credit card. I bought from Nordstrom, not FARM Rio because Nordstrom put more effort into informing consumers.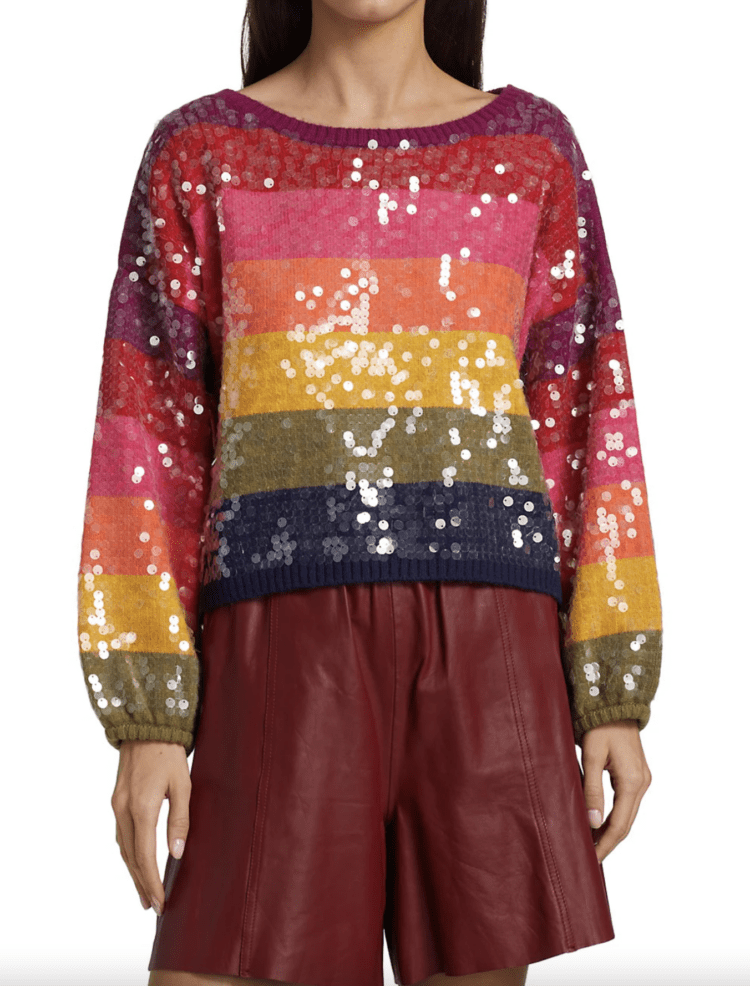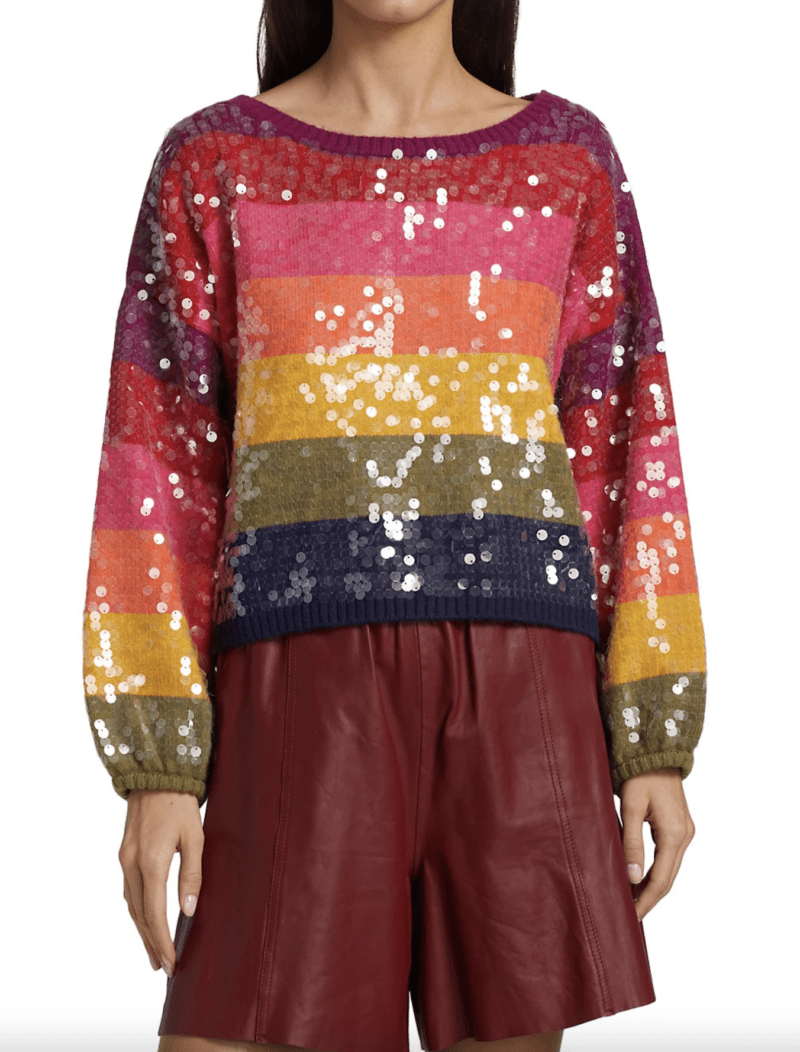 When I wore the sweater this week and shared it on Instagram, I went to see which retailer had the most sizes available. FARM Rio was almost sold out in every size; Nordstrom still had a full-size range but shared they were low stock for the larger sizes. I also found the sweater at Saks Fifth Avenue. While the retailer didn't have larger sizes in stock, it did have a completely different set of photos and a different description for this sweater.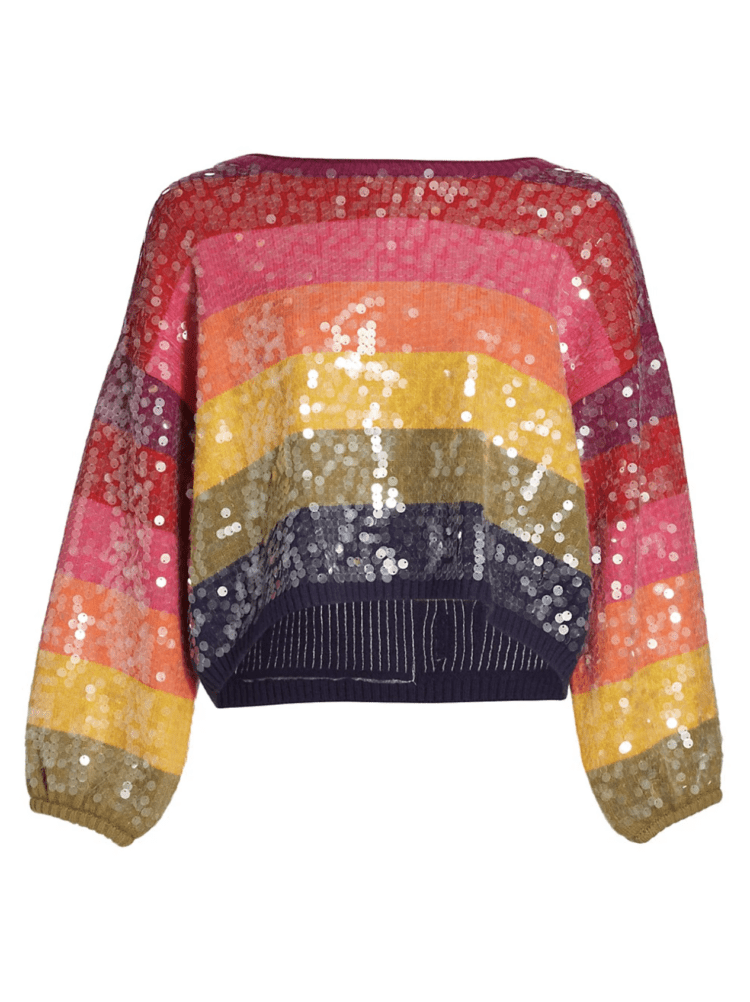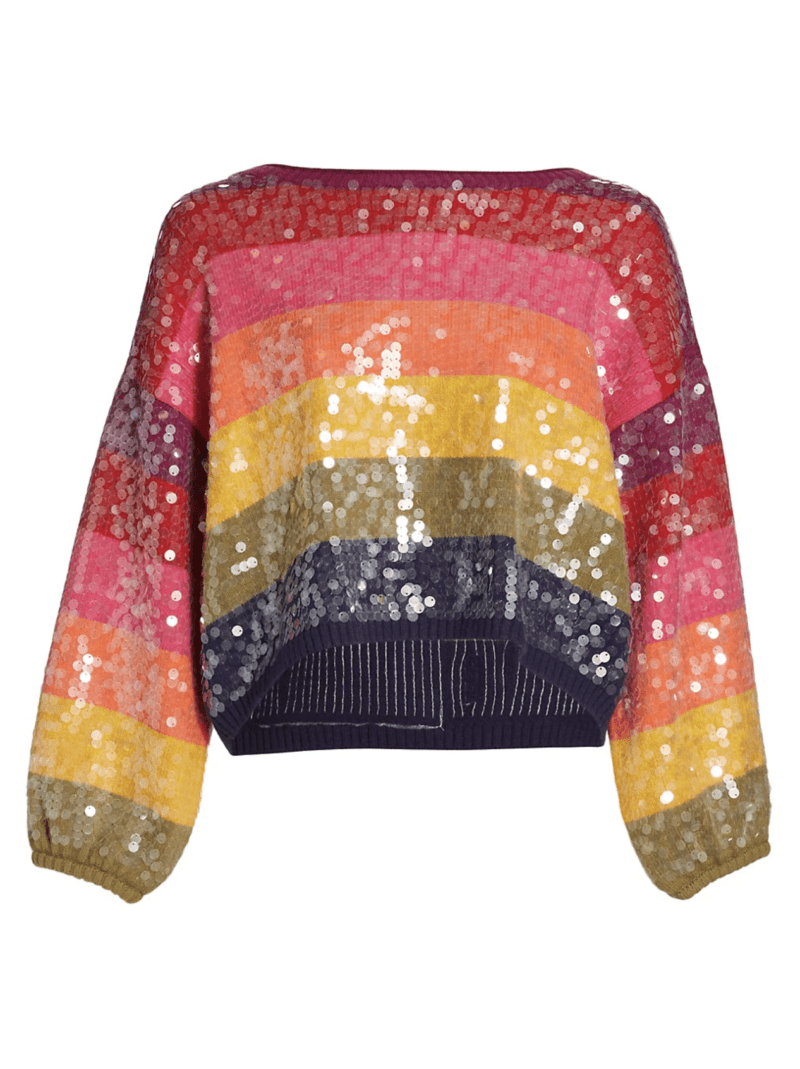 Saks called the neckline bateau which I think is a better term than what FARM Rio and Nordstrom used. Saks shared the model was 5'10" tall, wearing a size small, and the sweater was 19.5″ long (a half inch longer than the FARM Rio size chart states for this size). Saks also says this sweater should be hand washed. Saks offered seven photos of the sweater with lighting that looked a bit between Nordstrom and FARM Rio's black-background shots.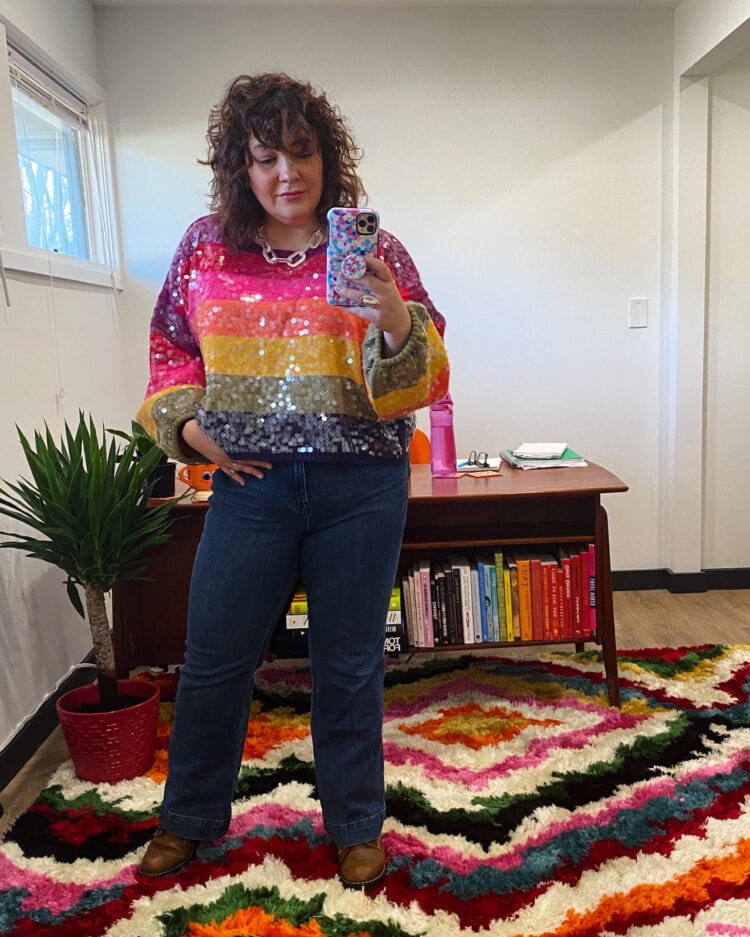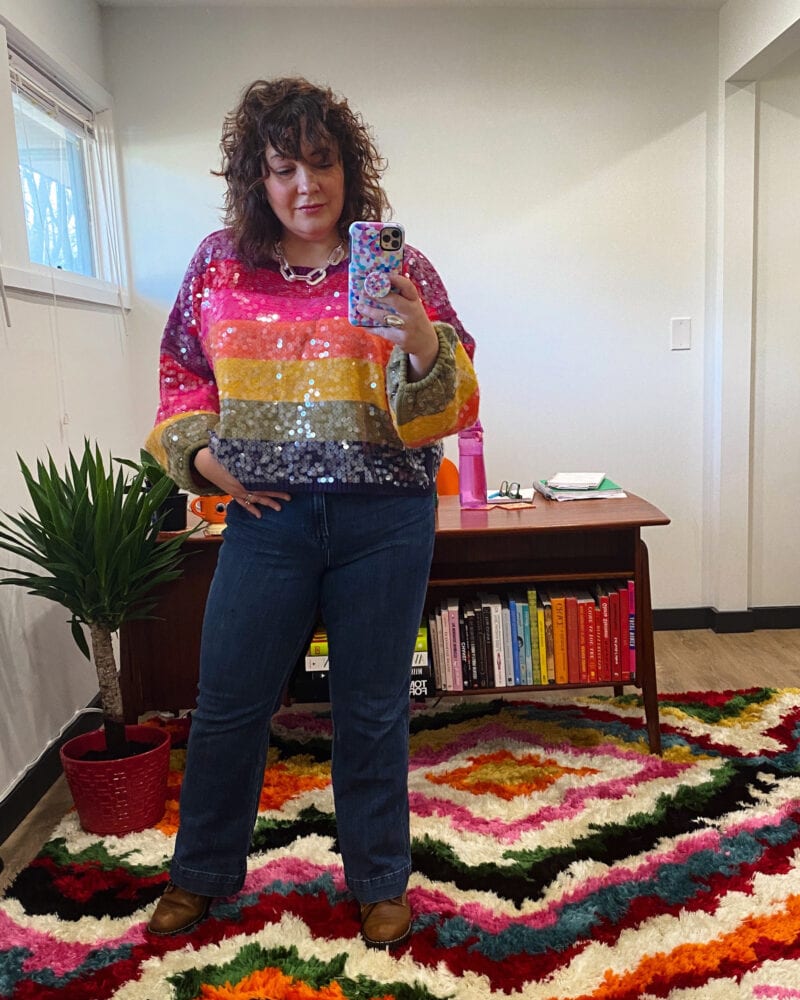 How to Reduce This Trend of Apparel Bracketing
If I found a novelty sweater this confusing to purchase online, imagine how difficult it is to purchase jeans, or bras, or swimsuits, or shoes. Shopping in person isn't possible for the vast majority of Americans due to location, transportation, ability, schedule, health, and many many more reasons. And if you are lucky enough to live somewhere with lots of shopping options, likely those stores don't carry the complete size range, color, or product selection.
If you feel that I link to Nordstrom a lot on this blog, this is why. Nordstrom's buyers may have switched their direction and now focus on "influencer fashion," but their site keeps updating to cater to those online consumers who follow influencers. I don't find benefit in linking to a product that you may return because you didn't get what you expected. Even "bracketing" hurts me financially because something will be returned.
I also link often to retailers like Boden, Lands' End, J. Crew, and Universal Standard which offer some styles for longer than a month. Having staples available beyond one season means that even if we consumers "bracket" our orders, the pieces we return are still of value to the retailers. It also means I can wear and re-wear an item, consumers can see the same garment on me as well as other influencers and different site models over the seasons to get a better feel for how it may fit on their bodies or how it will hold up over time.
Brands are dealing with the ramifications of bracketing because their sites aren't keeping up with customer demand. If retailers invested in their sites with detailed descriptions including sleeve and rise length, more photos and video, unfiltered customer reviews, live chat function with individuals who actually know enough to answer questions, and return windows that fit the turnover of their products, they'd have fewer returns.
But such changes cost money, and take time to see a return on investment. Considering how few companies are willing to make such an investment to extend their size ranges, I don't see most retailers making any effort anytime soon to fix the problems they have created and happily blame on their consumers.