This article may contain affiliate links; if you click on a shopping link and make a purchase I may receive a commission. As an Amazon Associate, I earn from qualifying purchases.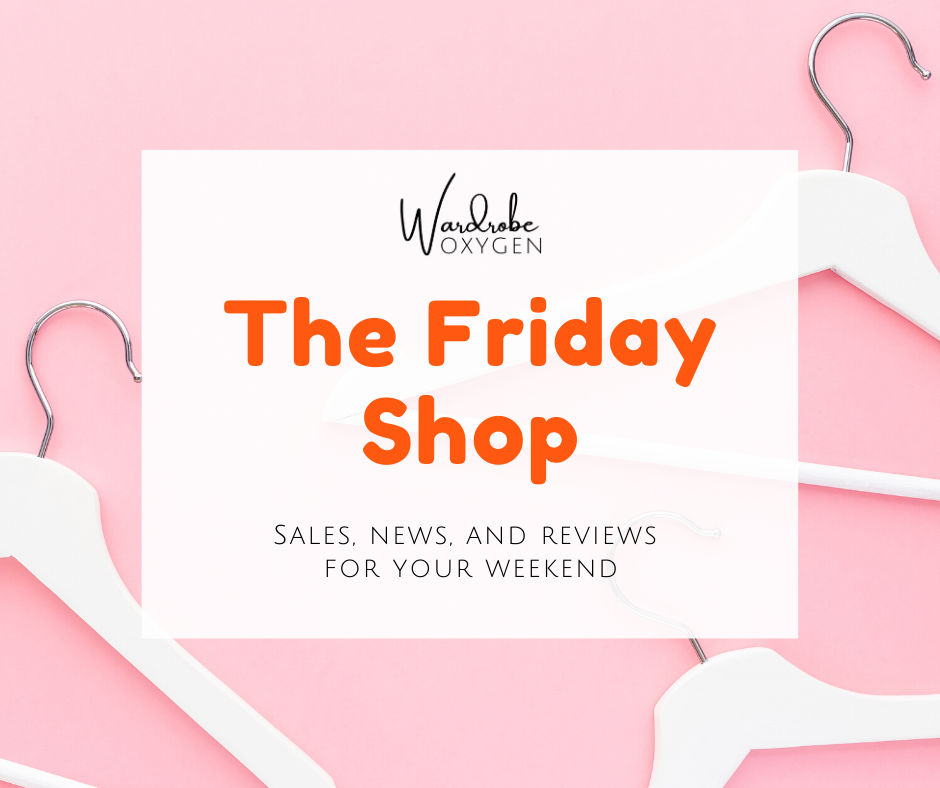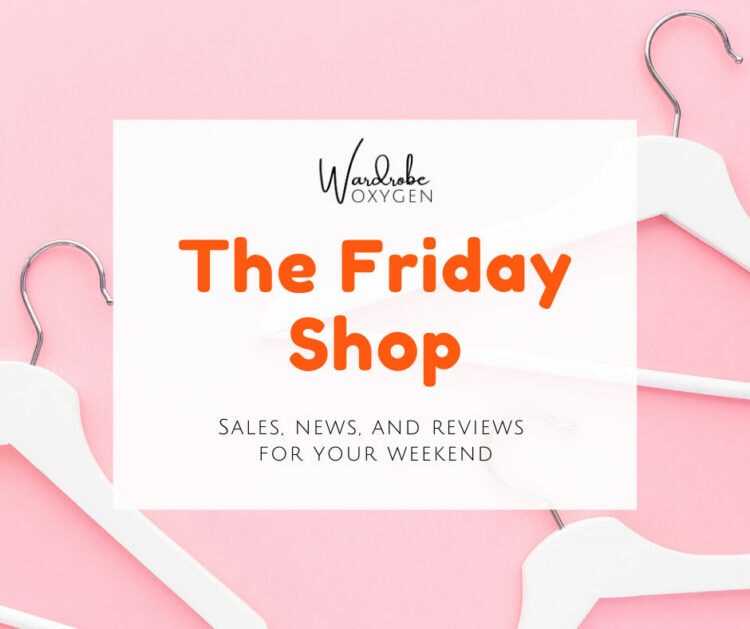 Sale Alert: Universal Standard Denim Drive
The Universal Standard Denim Drive is back and if you're curious about their jeans, this is THE TIME to buy! With sizes 00-40 and styles starting at just $35, you can get high-quality jeans for the price of denim at discount marts! Don't sit on this sale; it ends December 5th.
The reason this sale is called the Denim Drive is that you can add a Triple R Project bag (reset, recycle, refresh) to any order for free. Fill this bag up with old denim of any condition and send back for Universal Standard to recycle and you'll receive a promo code for a future Universal Standard order.
I own a lot of Universal Standard denim; below are my thoughts on the styles I've tried and if they may be right for you at this awesomely discounted price:
Universal Standard Joni High Rise Curve Slim Leg Jean Review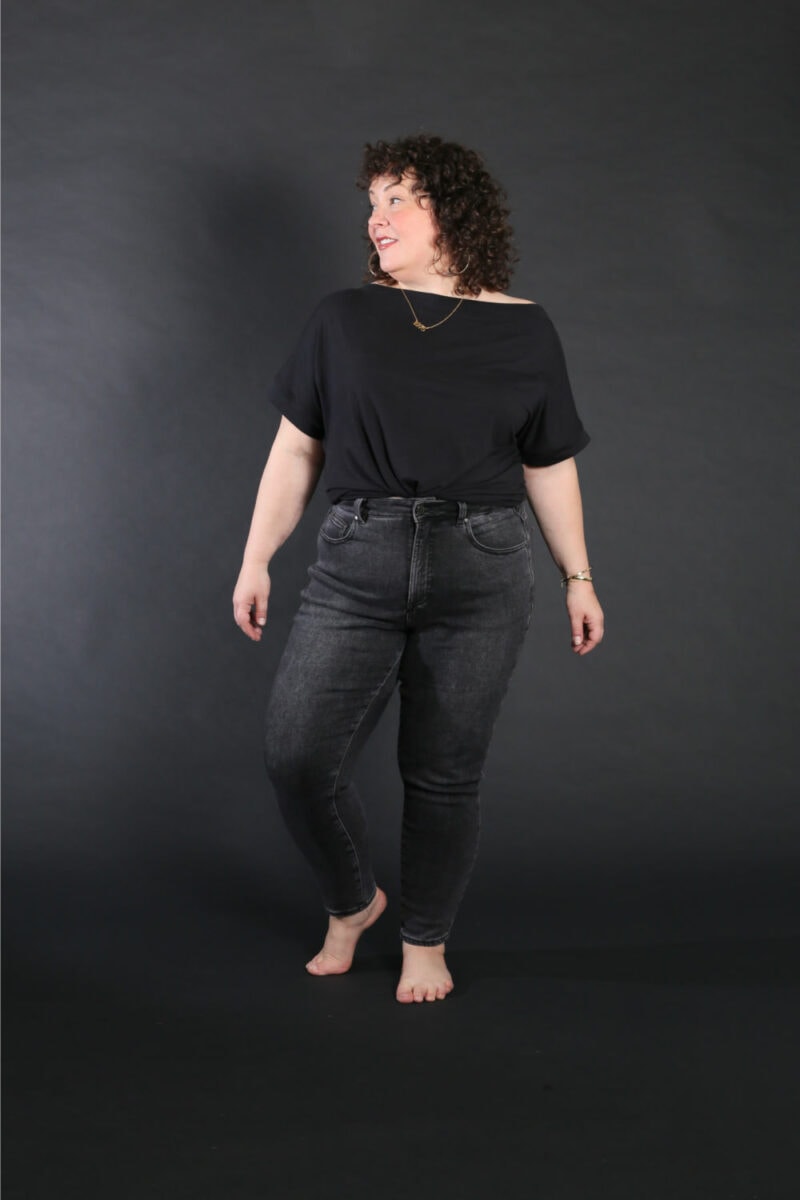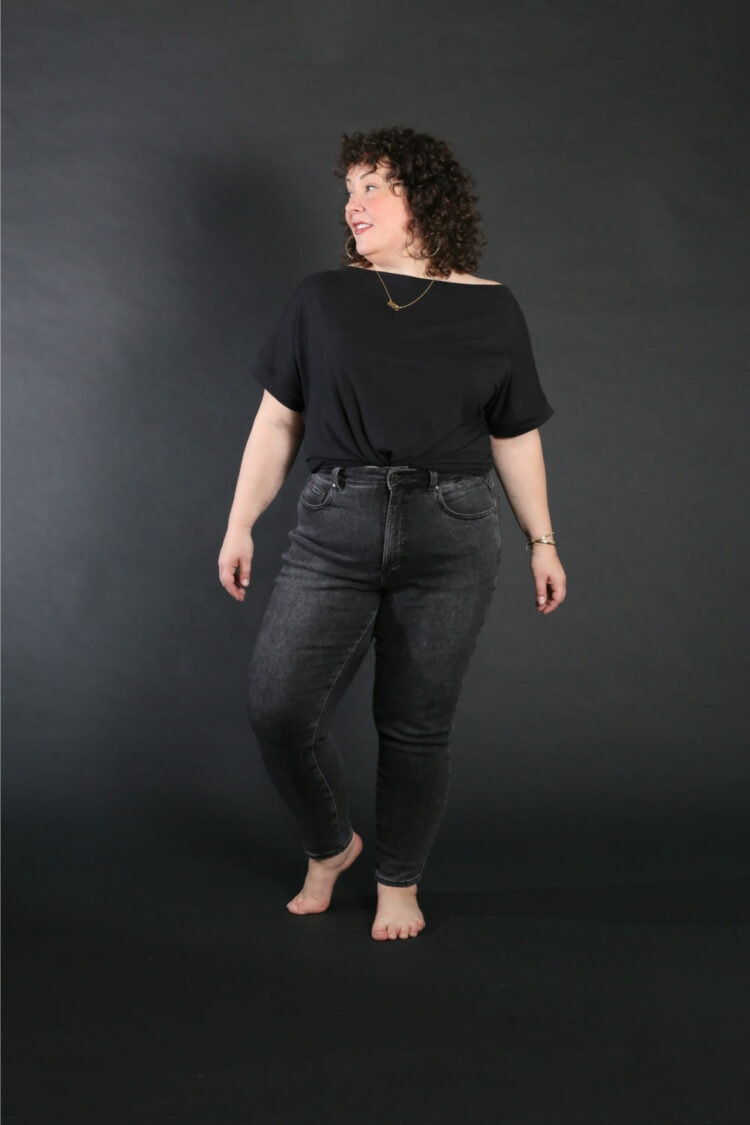 The Universal Standard Joni jeans are the jeans I wear more than any other from this brand. Here I am wearing a size 12 with the 27″ inseam. For reference, at Gap, J. Crew and Madewell I am a 32 (and sometimes 33), at Talbots I am a 14. These are not skinny jeans on me, but slim enough that they can slip under tall boots or look trim with a tunic sweater.
This photo was taken in March when these jeans were brand new. Since then, these jeans have been washed and dried a dozen times. I have been larger and smaller than I am in this photo, and the jeans have continued to be a favorite, fit well, be sturdy, same wash. The Joni jean comes in two lengths and three colors and is on sale for $55.
Universal Standard Etta Jean Review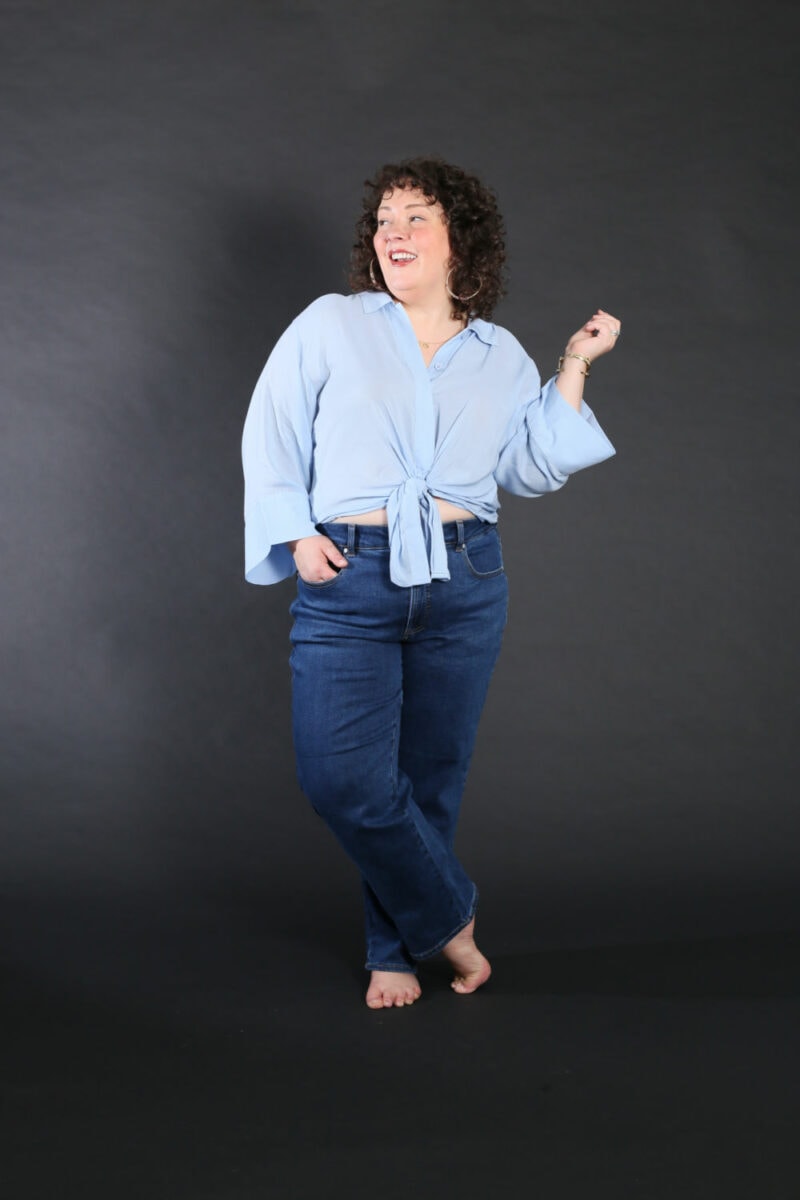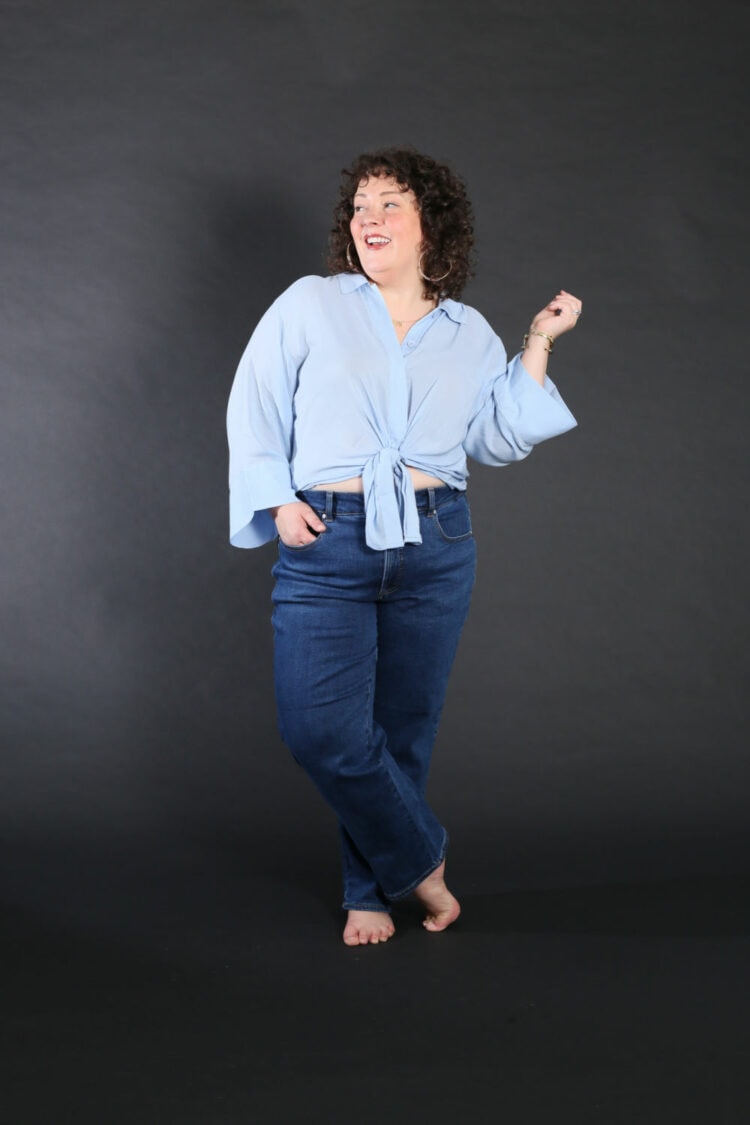 I no longer have my Etta jeans because as you can see in this photo, they didn't fit me well due to the wrong size. I am wearing the Etta jean in a size 12 with the 28″ length. I am thinking of getting the lighter wash in a size smaller for this sale because while these jeans look meh on me, I really liked the denim and silhouette.
These are a straight leg jean, but depending on your shape they may look a bit fuller of a leg. I would call this a relaxed jean, but without the 1980's pleating at the waist. The Etta Jean is also available in two lengths, three washes, and is on sale for $55.
Universal Standard Siene Jeans Review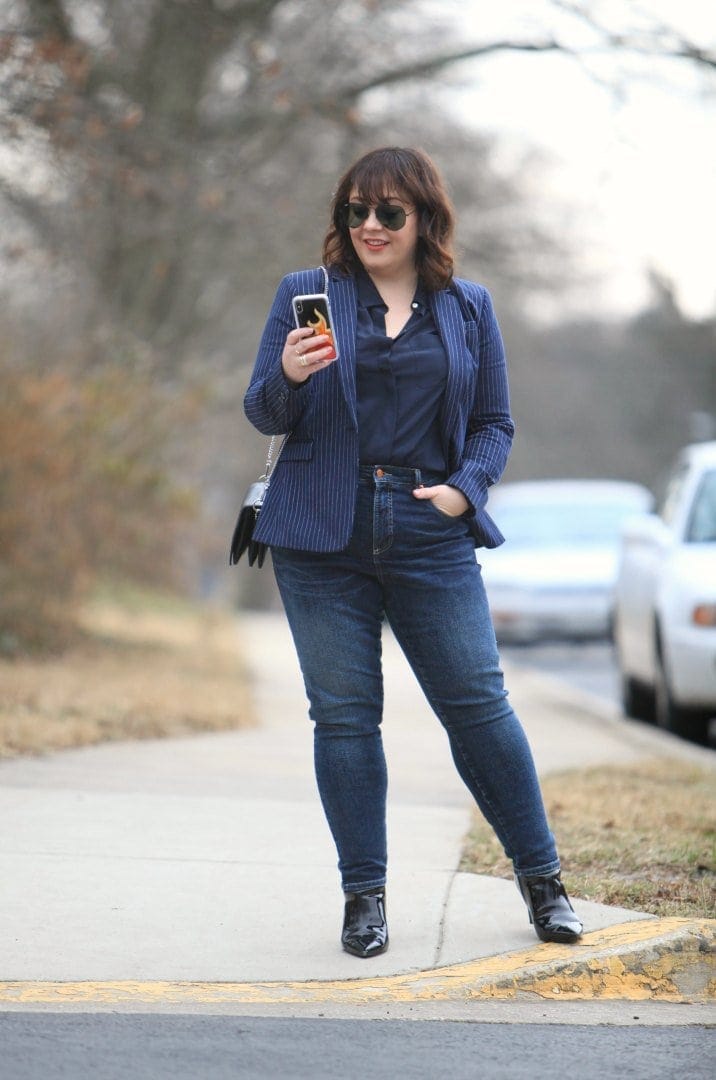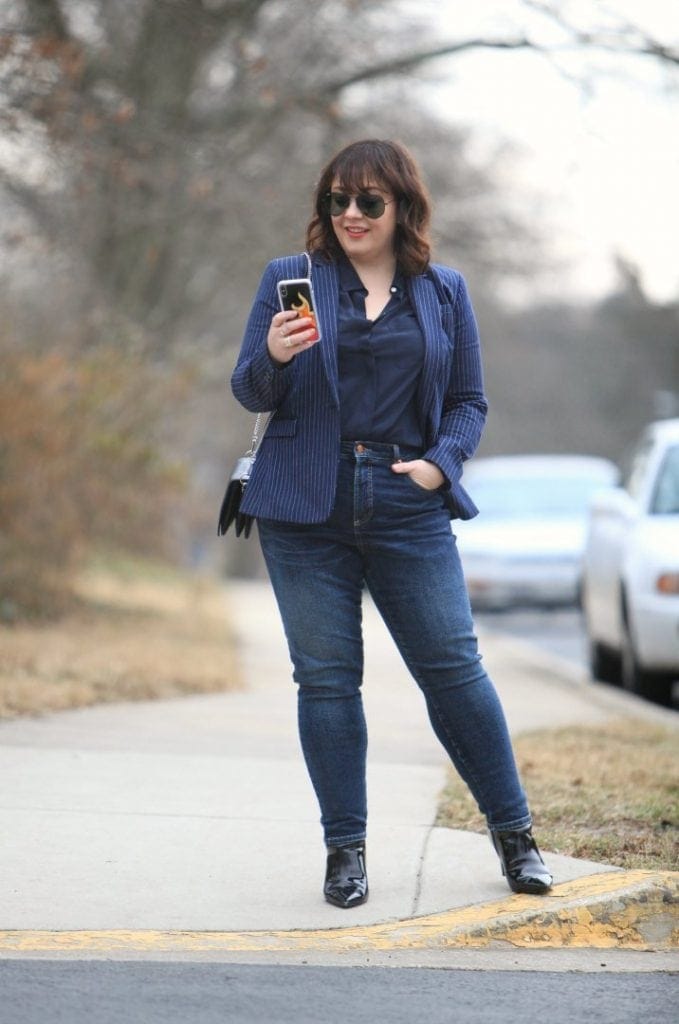 These are the first jeans I bought after having a kid where I really felt like they fit. They continue to be my absolute favorite skinny jean; in fact the only skinny jeans I've owned for a couple of years. I have them in most every wash they have come in, have the mid rise and the high rise, regular length and when they had it, petite fit.
I am a size 10 in the Siene jeans. Yep, a 10. I have bought 12 thinking that the 10 was a fluke and they were too big. The 10 is skinny but comfortable, molds to my body, and keeps its shape all day. The 12 will give me diaper butt by noon and they just don't make my body look as good as the smaller size. I am not the only one who will tell you to size down a lot with the Siene jeans. The only exception is the black denim: for those, the 12 is better for me.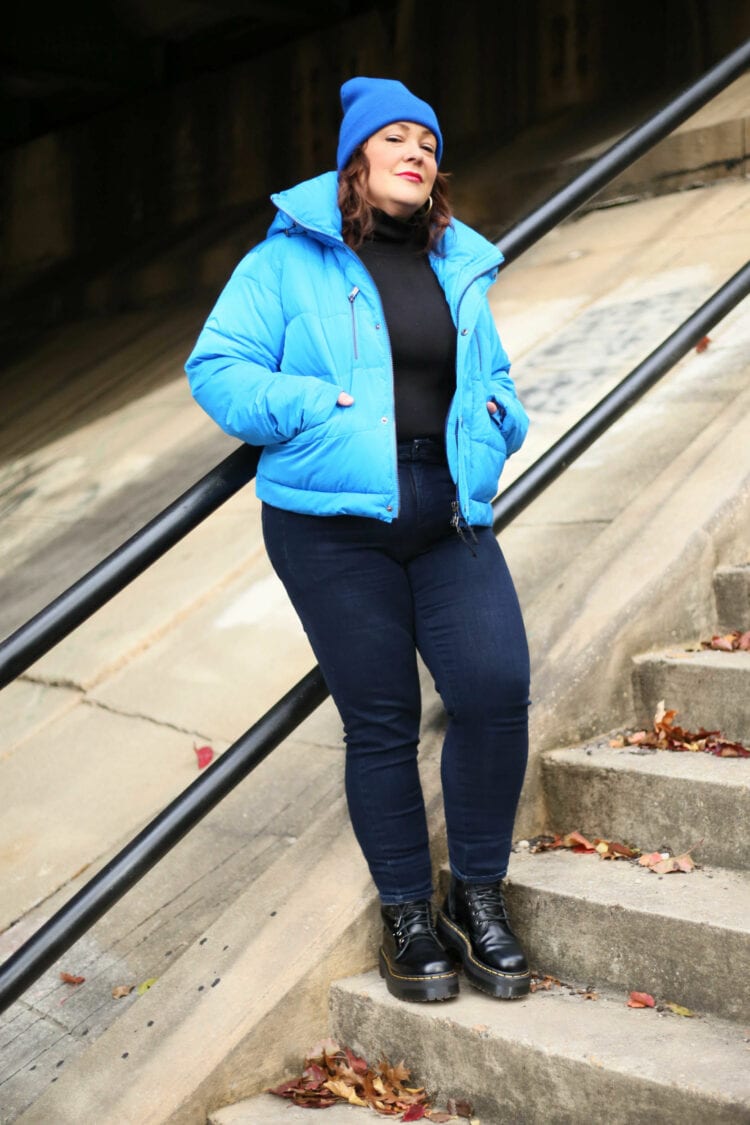 I am 5'3″ and you would think I prefer the midrise version of the Siene but I don't. It hits at my natural waist which is comfortable, but it also really ends up segmenting me. The high rise with the sizing down just gives a consistent yet comfortable line from rib to hip. If you are a different shape, you may prefer the midrise.
This is the first style of denim Universal Standard ever made and it continues to be a bestseller. Even though I said you should try other denim silhouettes this year, I still feel the skinny jean is stylish and especially in winter with boots and long coats and big sweaters, a skinny jean is a useful piece in a wardrobe. The Siene Jeans are available in two rises, two lengths, four washes, and are on sale for just $35.
Universal Standard Stevie Jean Review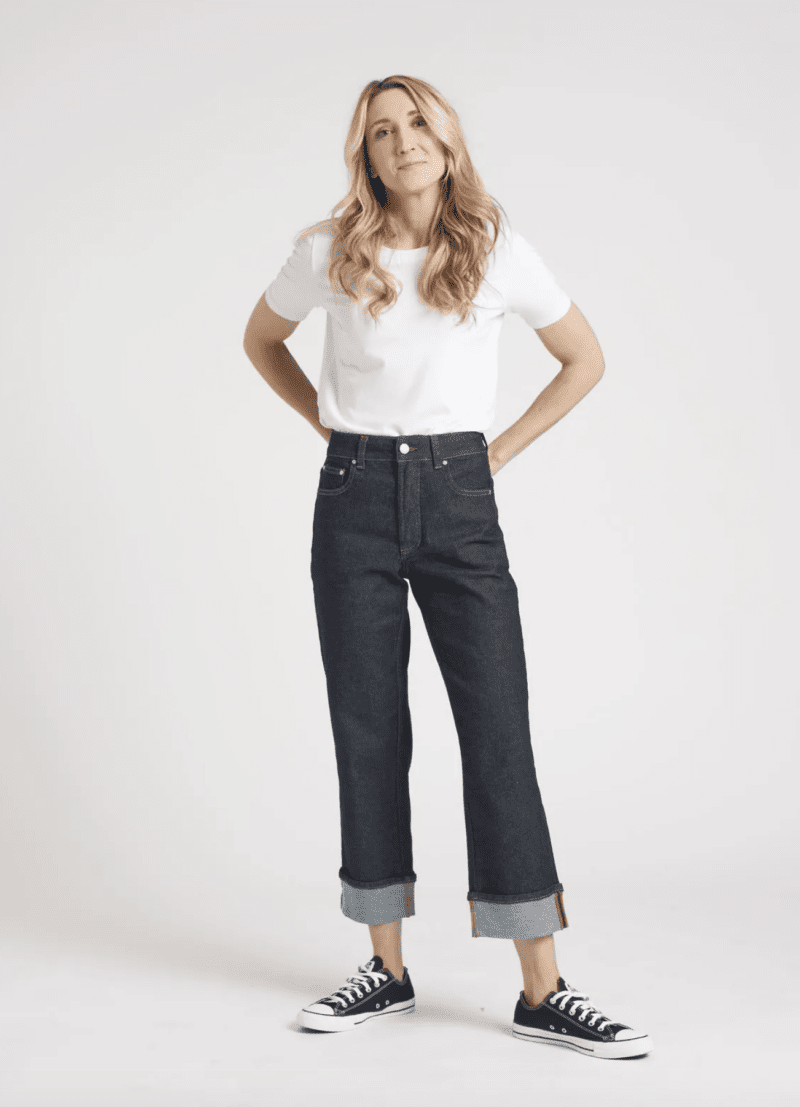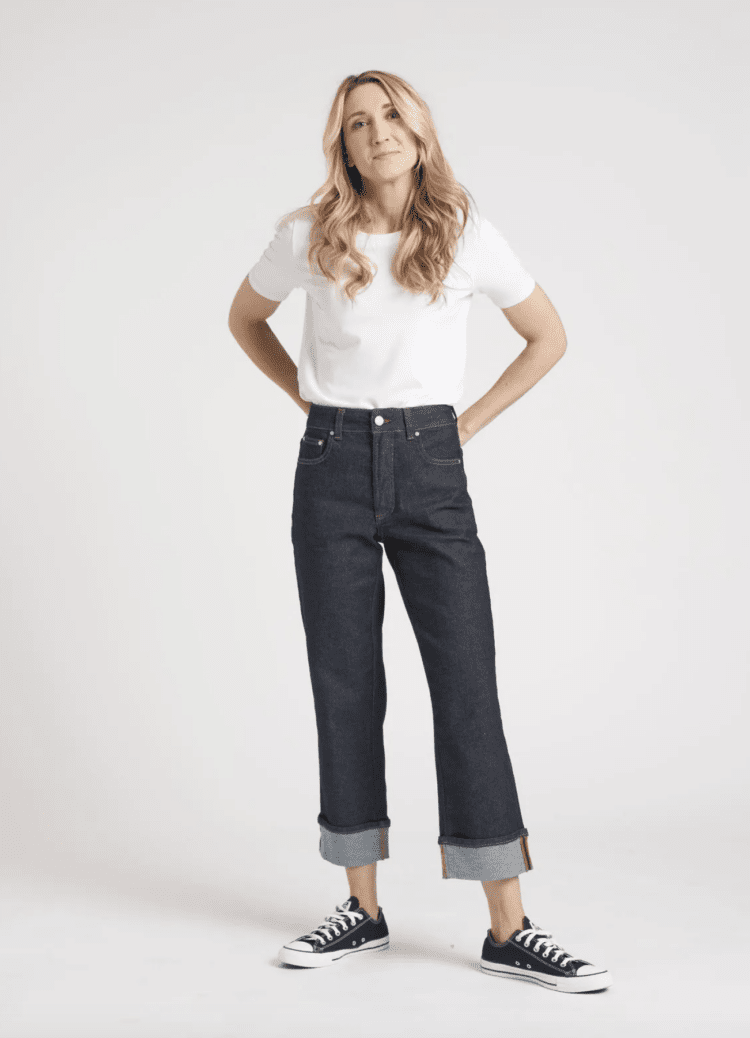 I received the Stevie jeans as a gift from Universal Standard earlier this year; they sent me a 12 in the Dark Indigo Selvedge. These jeans were too big and too long for my 5'3″ self (the cuff brushed the top of my feet). I wish they came in lengths because they were freaking awesome looking and fit well too.
Read the reviews, folks love these jeans and I can only assume they are taller than I am, or have longer legs. Also many say they did go down a size. These are jeans that look expensive. The Stevie Jean is available in two washes and is on sale for $61.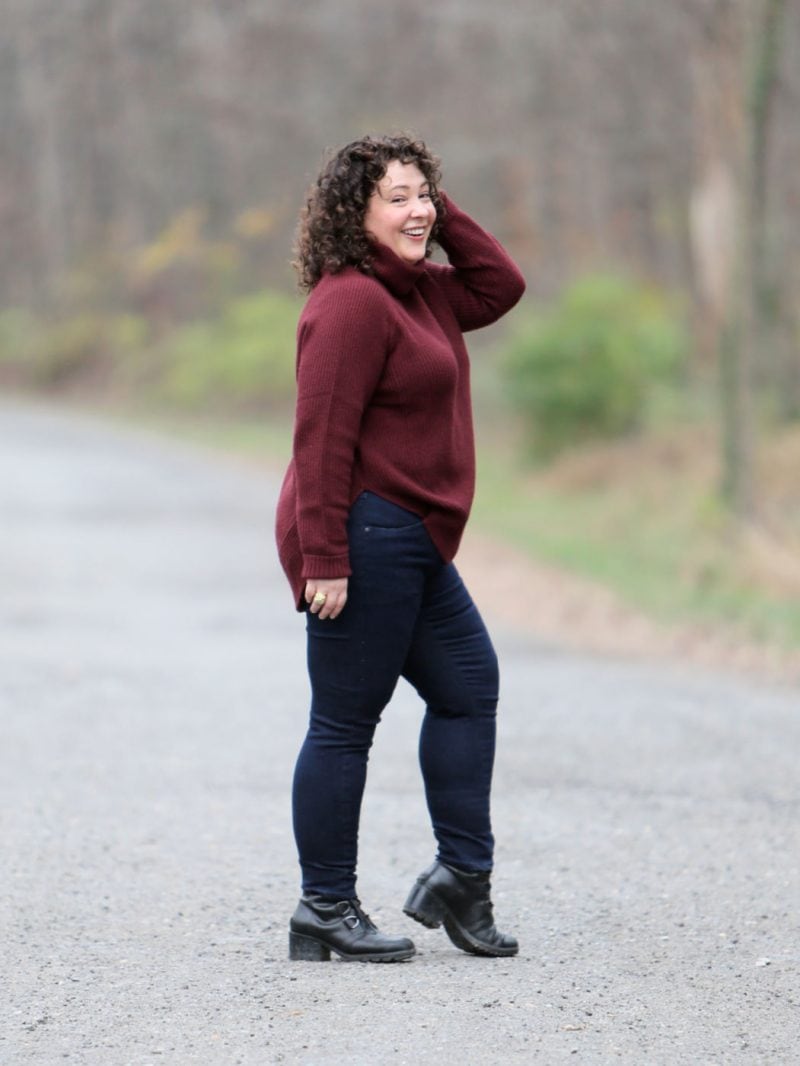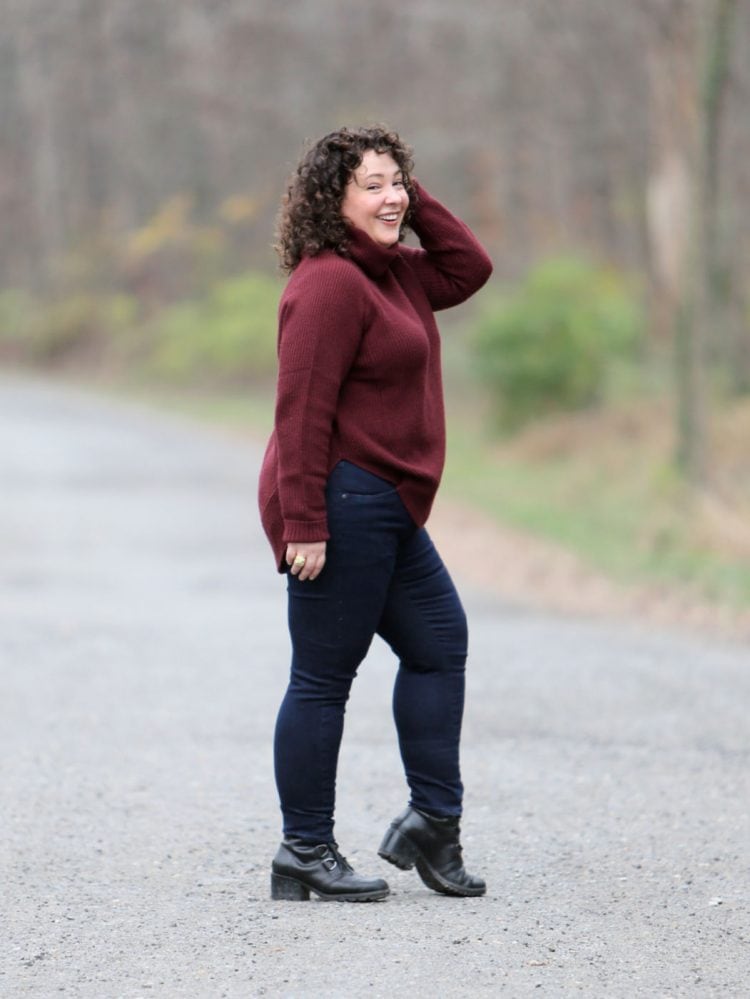 While these are only a few styles, Universal Standard has wide leg, skinny jeans with a cool seam down the front, bootcut jeans, button fly, distressed jeans, raw hems, trouser jeans, and much more!
I know many of you have tried some of the other styles of Universal Standard denim; do share your thoughts in the comments. I reviewed new styles of Universal Standard jeans earlier this year but to be honest, haven't acquired any since. But this sale is inspiring me to get some that are a bit different of a silhouette!
Shop Universal Standard Jeans: