This article may contain affiliate links; if you click on a shopping link and make a purchase I may receive a commission. As an Amazon Associate, I earn from qualifying purchases. 

It's Wardrobe Oxygen's 15th Anniversary!
This month marks 15 years that I have been blogging at Wardrobe Oxygen. That's a long time for any business, especially one that has changed so drastically over this time. Wardrobe Oxygen's URL, name, content, voice, and direction has changed so many times. It grew from a random hobby blog to one of the top 50 fashion blogs in America. It gave me the opportunity to speak at conferences, be on the Today Show, be the face of brands, travel all over this country, and even become my full-time job, supporting my family. I have learned so much over these past 15 years and I can't think of any better way to celebrate this anniversary than to share my knowledge.
I've updated this post with Google Forms in place of Gleam giveaways to better maintain privacy. Please know any information shared with me will not be used in any way other than for me to contact and will be trashed afterward. I am not planning to highlighting those who win unless they would like me to. This isn't about me or my business, this isn't a giveaway per se, it is my hope to just share what I have had access to with my privilege full stop.
Anniversary Gift #1: Work with Me
Each month through June 2021, I will offer two one-hour calls to a Black blogger looking to improve their blog (12 bloggers in total). They can be on the phone, FaceTime, Google Hangout, Skype, Zoom, whatever is easiest for you. I am no expert, but I have learned a lot and will use this time to understand your goals and provide what I know to help you achieve them. The first call we'll discuss your brand, your goals, the problems you are facing. I will have researched your site and brand ahead of time so I will be ready with helpful feedback so you can take immediate action. I will offer some homework, ways you can make quick updates and tips for longterm growth. We will then meet again a couple of weeks later on your time after you've have time to try some of the methods, learn more, and we'll discuss future action. And I will always make myself available for follow-up questions. I do not consider myself an expert, but if I can help others with what I know I can't not do this. I look forward to connecting with new-to-me creatives and deepening relationships with bloggers I already am familiar with.
How to Enter:
If you are interested, email me at alison@wardrobeoxygen.com and have the subject "Blog Chat". In the email let me know your blog and goals, or if you haven't started a blog yet, what you're thinking of. I am not selecting based on what you write, I just want to be sure I can offer the kind of assistance you need. I may not be able to help everyone who contacts me, but I will reply to every email and try to offer some sort of support or direction. If you know someone who may benefit from this and does not read my blog, feel free to forward this information; you do not have to be a Wardrobe Oxygen reader or social media follower.
Anniversary Gift #2: Work with Brittany Hennessey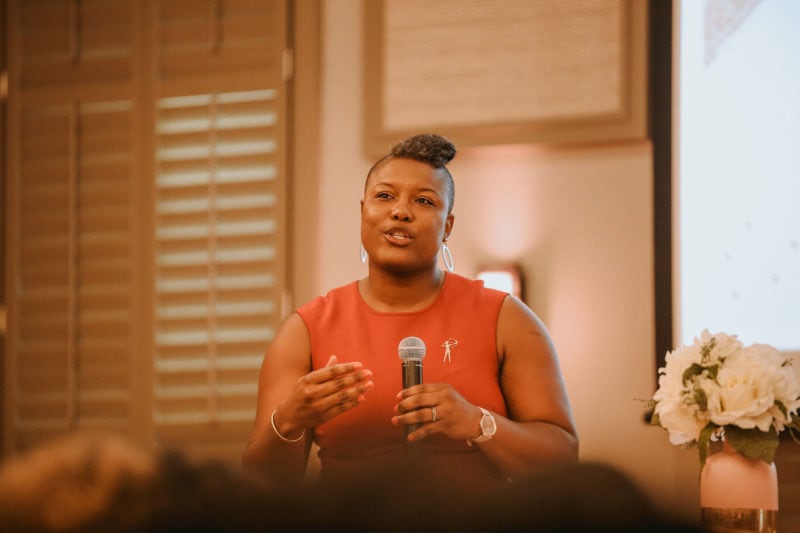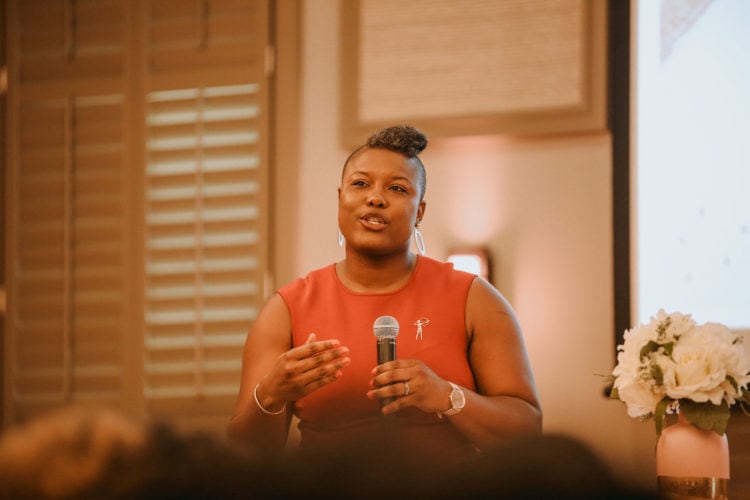 If you are looking for blogging and influencer advice from a TRUE expert in the field, I cannot recommend Brittany Hennessey enough. I read her book, Influencer, and it really changed my outlook on being a professional monetized blogger. Last year, I attended one of her workshops when she came to DC and what she taught me during it revolutionized the way I run my business. I learned more in that afternoon workshop than any conference or on-demand course costing hundreds I have attended. Her site Carbon August has plenty of resources for bloggers and influencers, and she offers a variety of support and consulting services.
How to Enter:
I will pay for one Black creative to attend Brittany Hennessey's Influencer Business Plan 2020. This is a 100-day course that begins July 6th. This is an in-depth course that will help you strategize and build your brand and is perfect for those who aren't sure of the next step or how to take what feels like a stagnant brand and take it to the next level. It's a course I have been wanting to take, click here to read all the details about it. Please use the giveaway form to enter; this giveaway is time-sensitive and ends June 12th, 2020.
Update: The person who was randomly chosen has been notified. Thank you all who entered.
Anniversary Gift #3: Work with ChloéDigital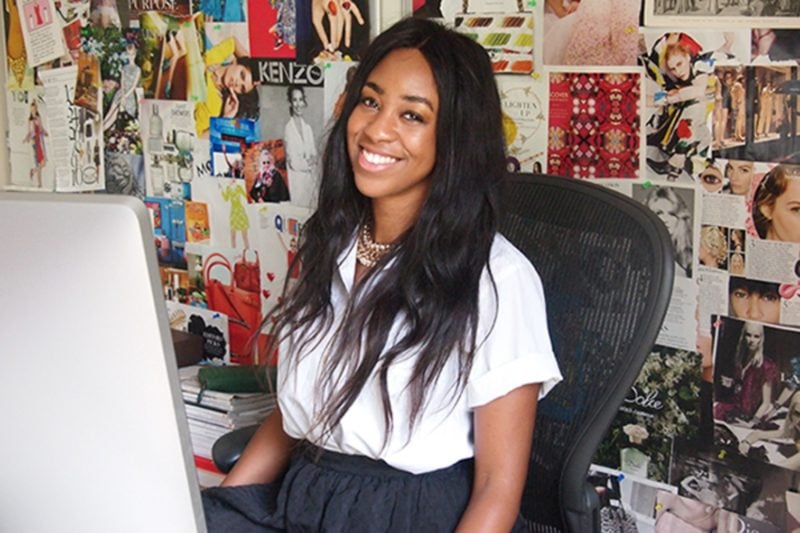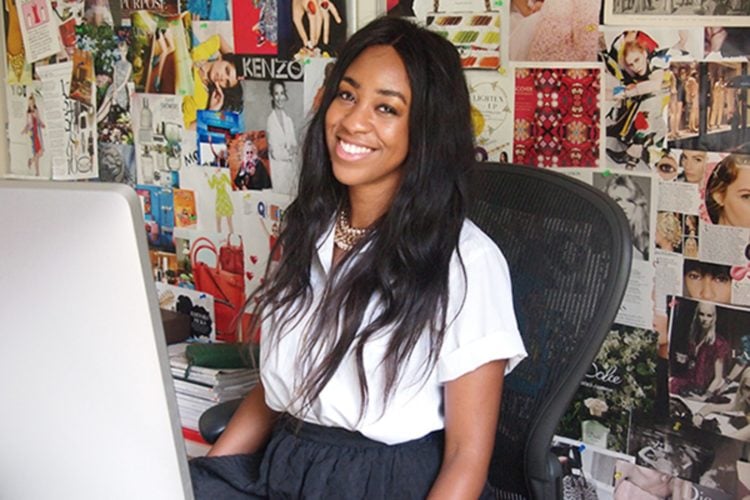 If you are looking for WordPress support along with tips on how to improve your reach, site appearance and usefulness, and more I have been a member of ChloéDigital for several years and it is by far the best money I have EVER spent on Wardrobe Oxygen. I started with the Premium program at $99/month. ChloéDigital did an assessment of my site and suggested several doable no-cost changes that I could do or they would do for me to immediately improve my site. CD was there for me when my site crashed, when it slowed to a crawl due to bots, offered advice when my site became too big for my hosting server, and showed me how to make my site more secure and easy to navigate for all of you. They also helped me through my site redesign a couple of years ago. I decided to upgrade to their VIP program… I think two years ago. I still have all the support from before but now I have a dedicated Consultant I work with to strategize to make my site and brand better specifically for my unique goals and audience. Chloé Watts, the founder and CEO of ChloéDigital taught herself to code back in the MySpace era and has created a world-famous company that supports some of the biggest names in the influencer sphere yet makes all of us members feel as though we are important.
How to Enter:
I will pay for one Black creative to have one year of the Premium program offered from ChloéDigital. This is a great choice for the WordPress blogger who isn't sure how to manage their site, has blog issues, is worried about security, and wants to know how to get their site to rank higher in Google and be more user-friendly for those who come by to visit. Please use the giveaway form below to enter; the giveaway will end at the end of June 2020.
UPDATE: ChloéDigital has offered the individual who receives the Premium membership to also receive a strategy kickoff with a one-hour call with a CD consultant and six-month analytics to help them get on the right path. This is an additional value of over $500. Thank you to Chloé Watts, the founder and CEO of ChloéDigital for this additional resource opportunity.
The influencer community has never been fair. Black influencers on average make 20% less than white and white-passing influencers, and that is often on the SAME CAMPAIGN. Brands continue to tokenize, feeling they've ticked off the diversity boxes by including one person of color in their campaigns and marketing. Many tools on the market to help content creators grow are created by white people and geared towards appealing to a white audience and brands that favor white influencers. We've seen how social media algorithms and even search engine optimization are inherently racist. I hope offering these tools while continuing to use my voice to promote Black creatives and demand the brands I work with to hire Black influencers and have truly diverse campaigns.