This article may contain affiliate links; if you click on a shopping link and make a purchase I may receive a commission. As an Amazon Associate, I earn from qualifying purchases.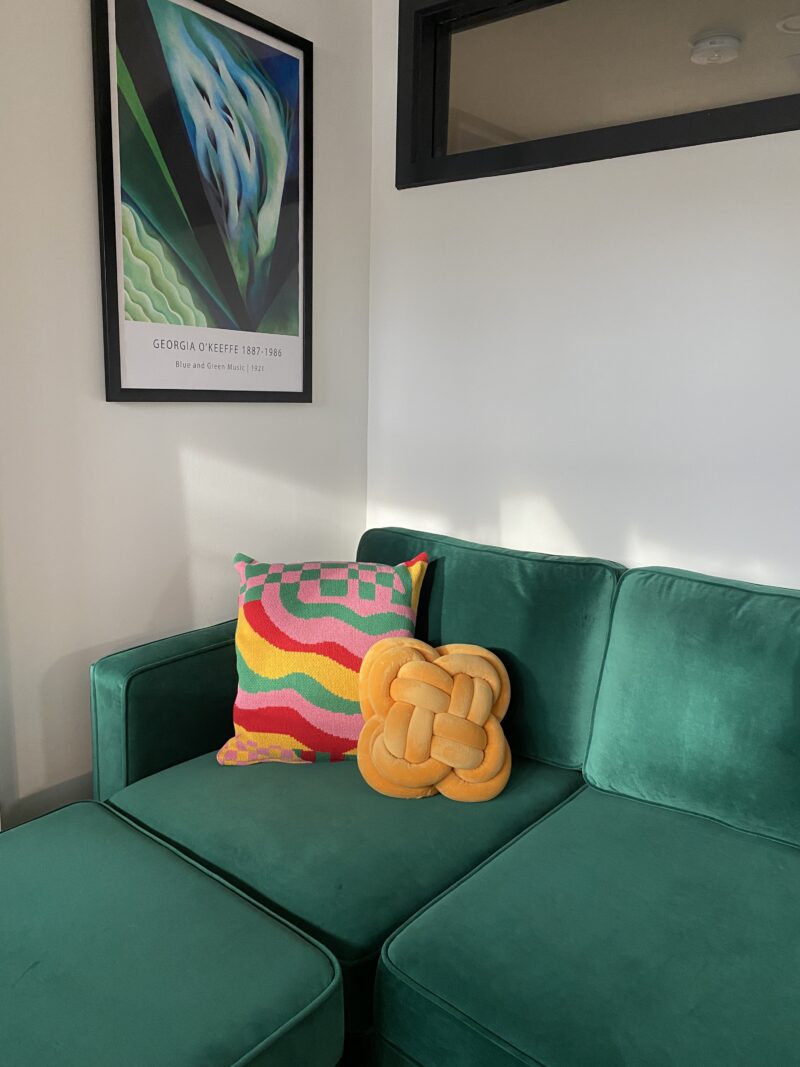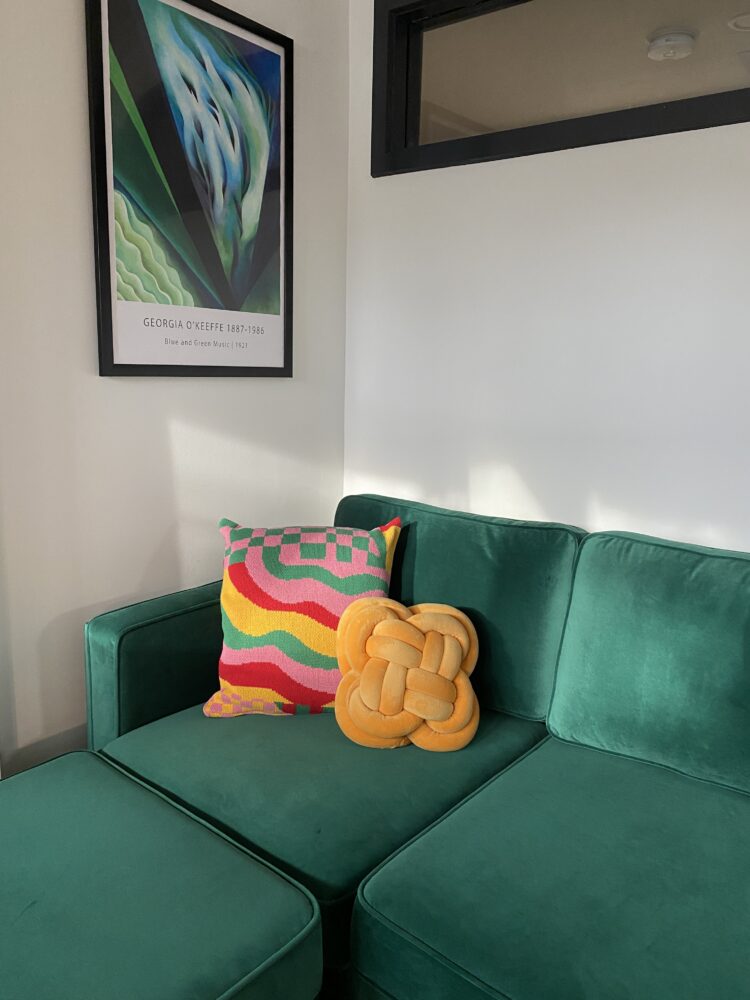 Weekend Reads
Mary J. Blige on navigating self-acceptance through beauty. (Elle)
Finding my personal style helped me embrace my Filipina identity. (Refinery29)
You do not always have to say yes. (The Atlantic)
Gender-based online violence spikes after prominent media attacks. (Brookings)
Welcome to invasivorism, the boldest solution to ethical eating yet. (Popular Science)
The internet is failing moms-to-be. (Wired)
Bill seeking to outlaw self-preferencing by Amazon, Google clears hurdle in Senate. (the Markup)
The rise and fall of Esprit, San Francisco's coolest clothing brand. (SFGate)
With fewer animals to move their seeds, plants are stuck in threatened habitats. (Smithsonian Magazine)
You are not owed a reason for someone's abortion. (Jezebel)
Inside this Maryland ICU (which is about a mile from my home), a depleted staff struggles to keep going. (Washington Post)
How a pearl necklace helped Amy Schneider make Jeopardy! history. (Elle)
The 100-year-old 'it girl': 'Picasso took the cigarette and touched it to my right cheek'. (The Irish Times)
Hear/See/Read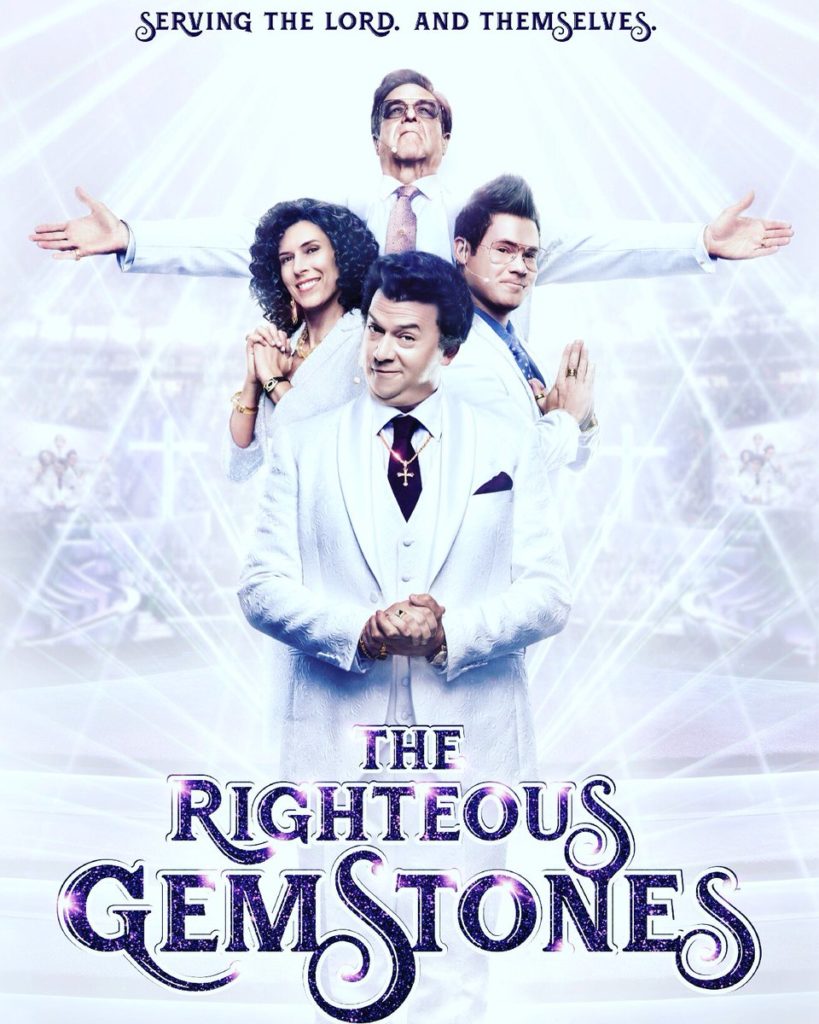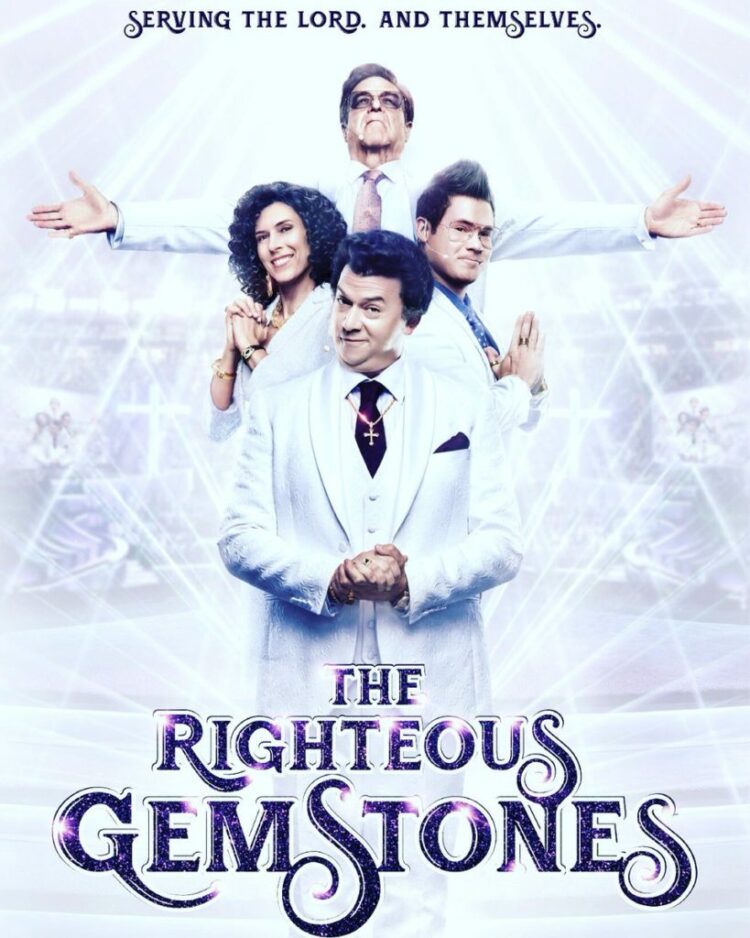 We finished the first season of The Righteous Gemstones on HBO Max (also available on Hulu). I had put off watching this series even though friends loved it because I just don't love Danny McBride. I tried watching his other shows and just can't deal with him. I know many love him, but I see him as a wannabe John C. Reilly who is really phenomenal in comedy, drama, musicals, you name it. And sometimes Danny McBride plays a part that feels very heavily influenced by a role John C. Reilly made famous. But looking for a new series for me and my husband, we tried The Righteous Gemstones.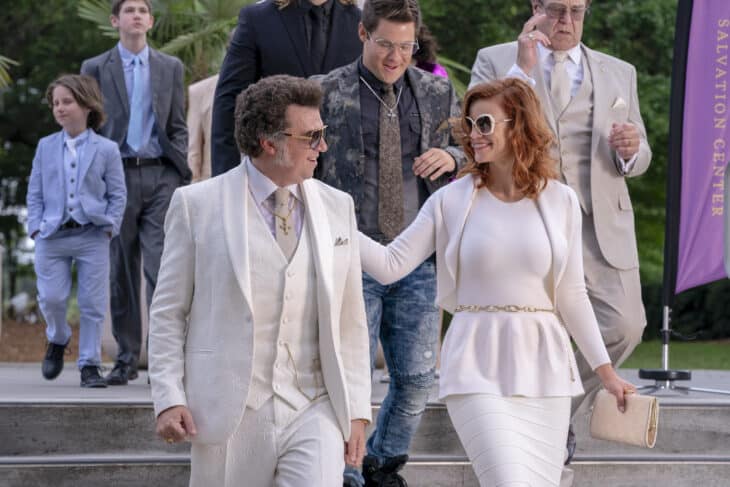 Woah, this show takes you for a ride! It's ridiculous and shocking and funny and gross and frustrating. Yes, Danny McBride is annoying AF the first couple of episodes but he really does come into his own and by the end of the season you can't imagine anyone else playing this role, or playing it so well. As you go through the season, you come to better understand each character and gain respect for the actors portraying them. But the one who I just adore is Walton Goggins.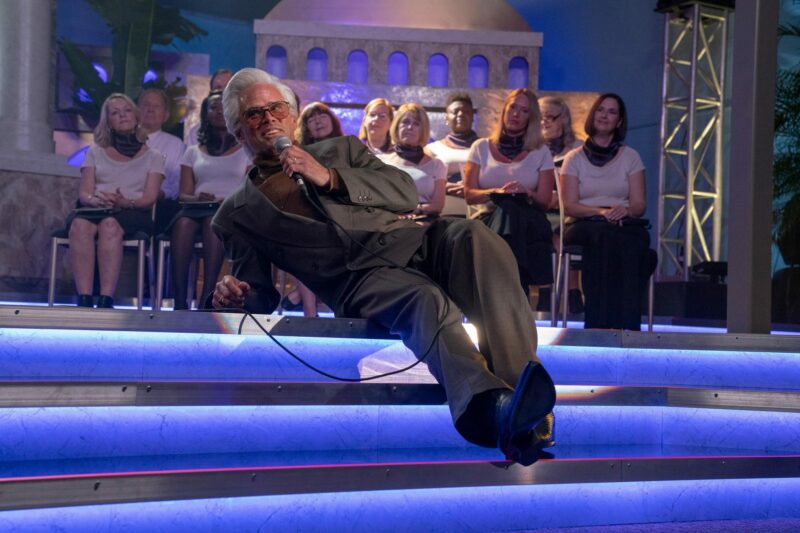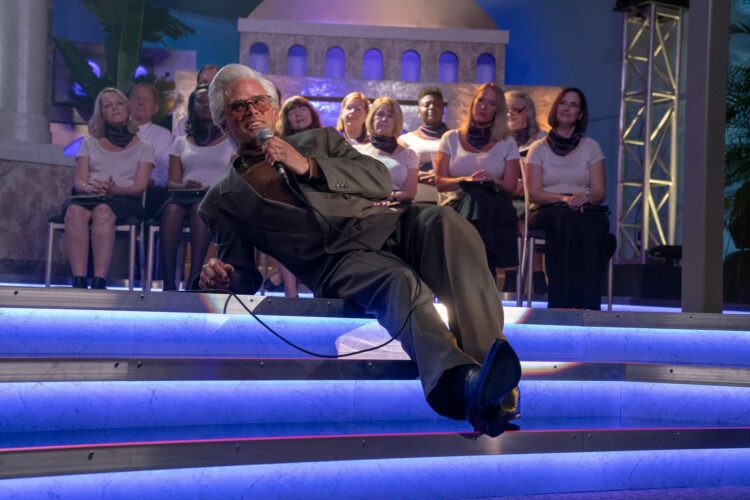 Oh my GOSH his portrayal of Baby Billy is phenomenal. The tan. The teeth. The clothes. The car! I think anyone who has lived near or below the Mason-Dixon line has known of a Baby Billy-like person. Maybe not as much of a gaslighting scam artist (or maybe he is), but the whole style is so reminiscent of a mix of people I knew in my community in the '80s. Goggins has been in a LOT, and he often plays a very similar character because he is a bit of a character actor, but this character of Baby Billy is awesome.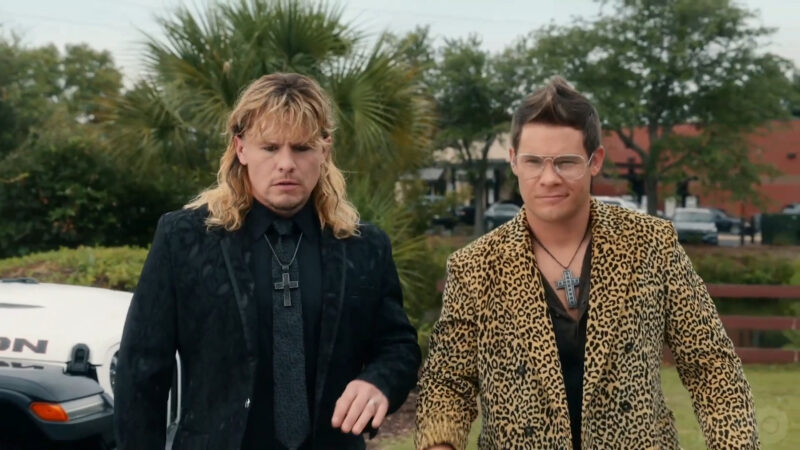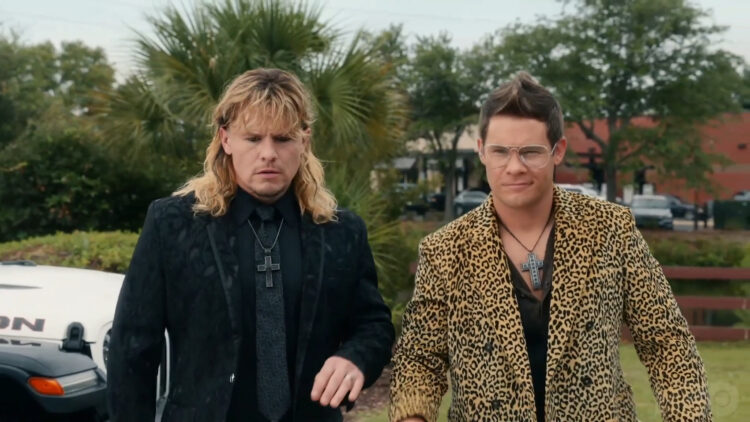 I gotta say the character Keefe is also pretty fascinating. I agree with this GQ article on the character that, "Not since Kenneth on 30 Rock has a pure, innocent rube of a man been so captivating." But be aware, there is a LOT of frontal nudity, and it's not just Keefe (who several times has just a bit hanging out). I don't think I've ever seen a show with so many different penises displayed, and for long periods of time on camera. And it's not gratuitous, it totally adds to the ridiculous humor of this show.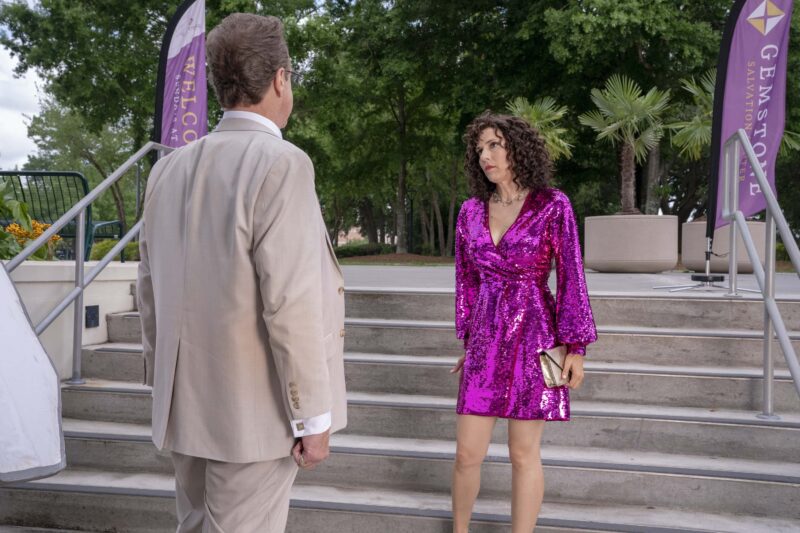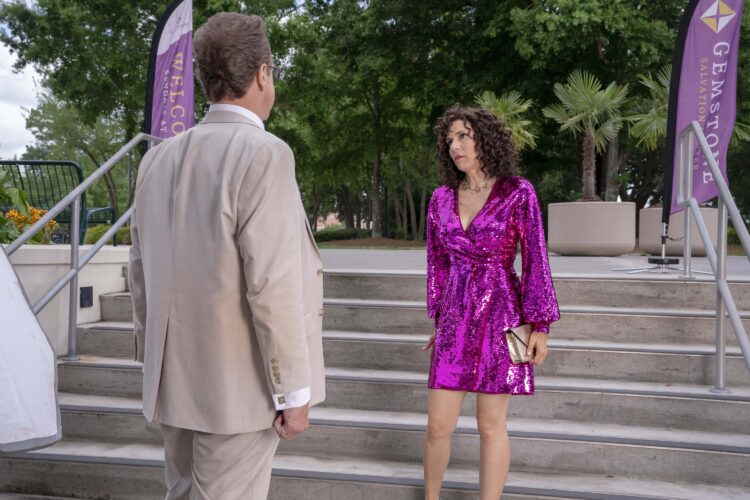 Oh, and I want Judy's Easter Sunday dress, though I have nowhere I would wear it. Maybe a Vegas vow renewal? For those curious about the costumes, they're thanks to Sarah Trost, Project Runway alum. (Decider). I'd just love to have it hanging in my closet! We plan to start up Season 2 next week!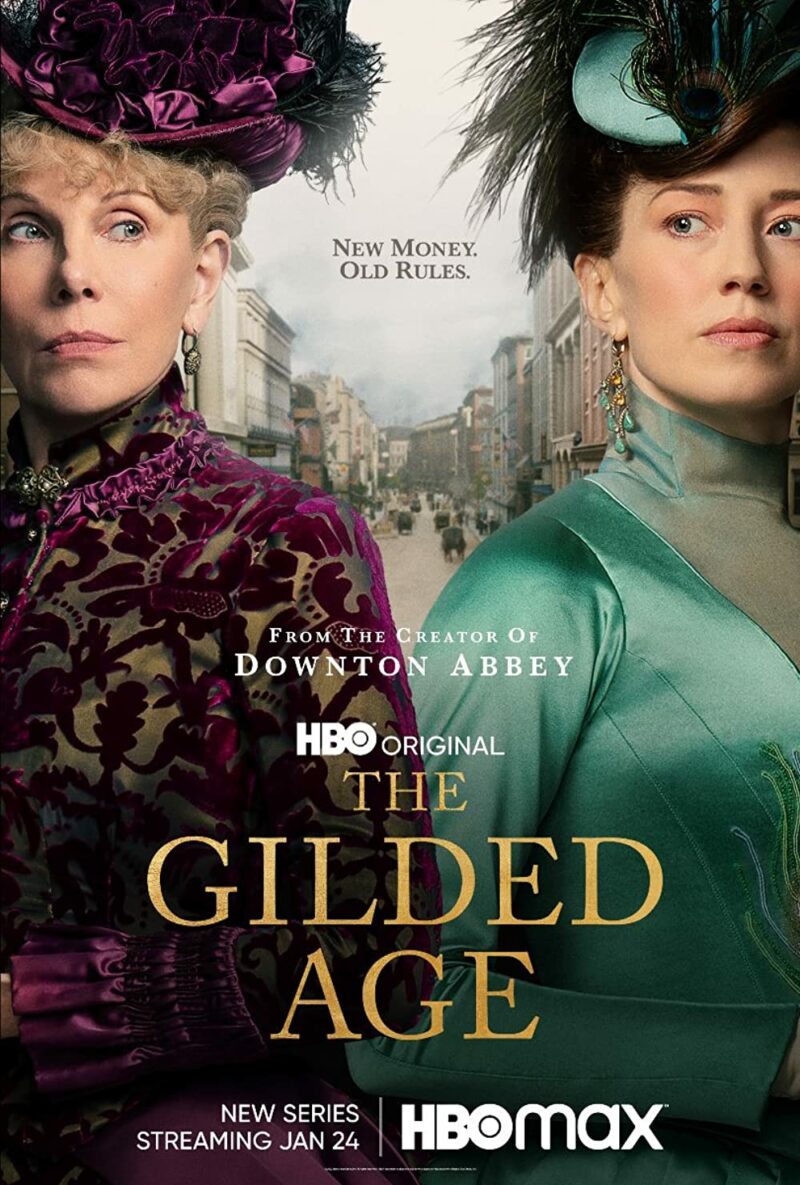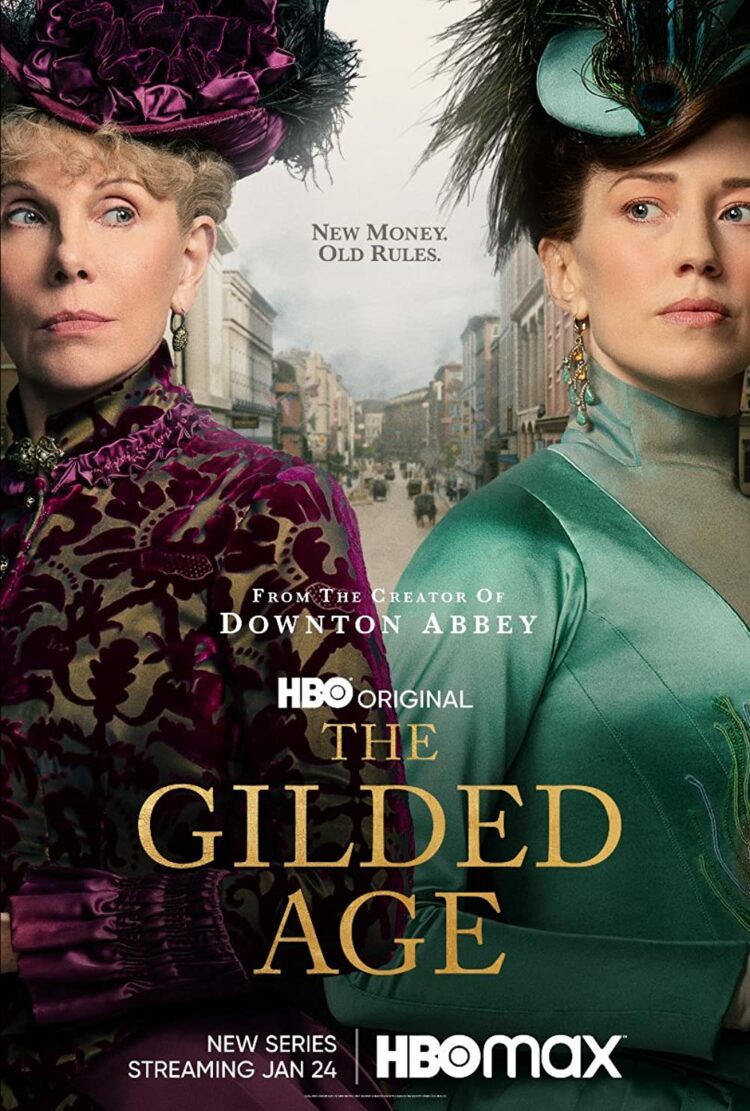 As a family, we watched the first episode of The Gilded Age on HBO Max (also available on Hulu). I'll admit I never watched Downton Abbey, which it is compared to. And I have to say I like this. It's not exciting, it doesn't have depth (at least not yet), a lot of it is terribly cliche but really… it's so nice to have something pretty to watch.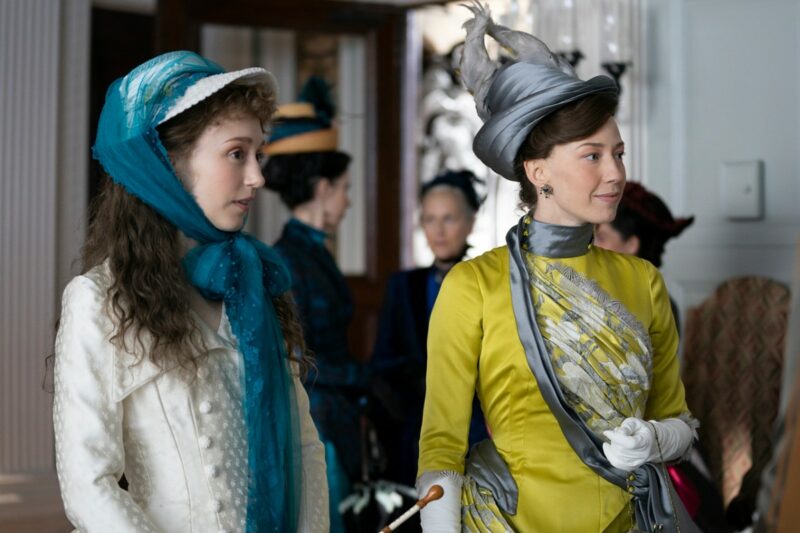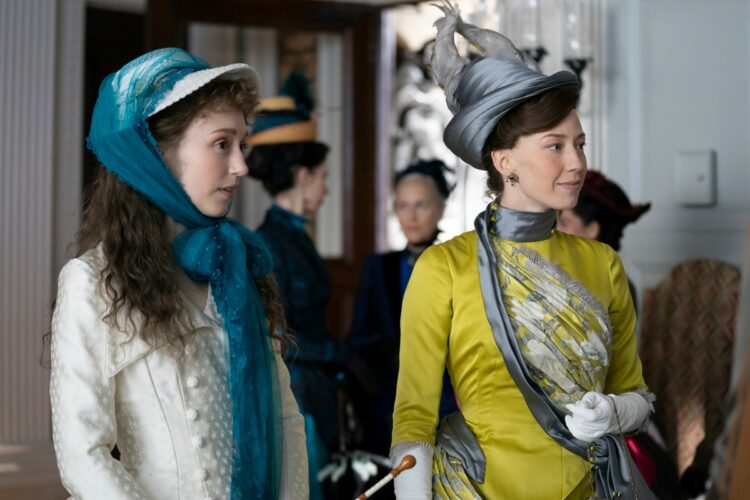 I keep thinking about that article I shared last week about why every TV show is so dark and dreary. (Vox) And The Gilded Age is anything but. Saturated color, actors walk purposefully into direct light, there is no trash or even horse poop on the roads. It's shiny and new and bright and colorful and it feels like a vacation. The cast is full of Broadway stars and well-known faces. It especially feels like a vacation because it's not about murder or lies or a dystopian future or the paranormal.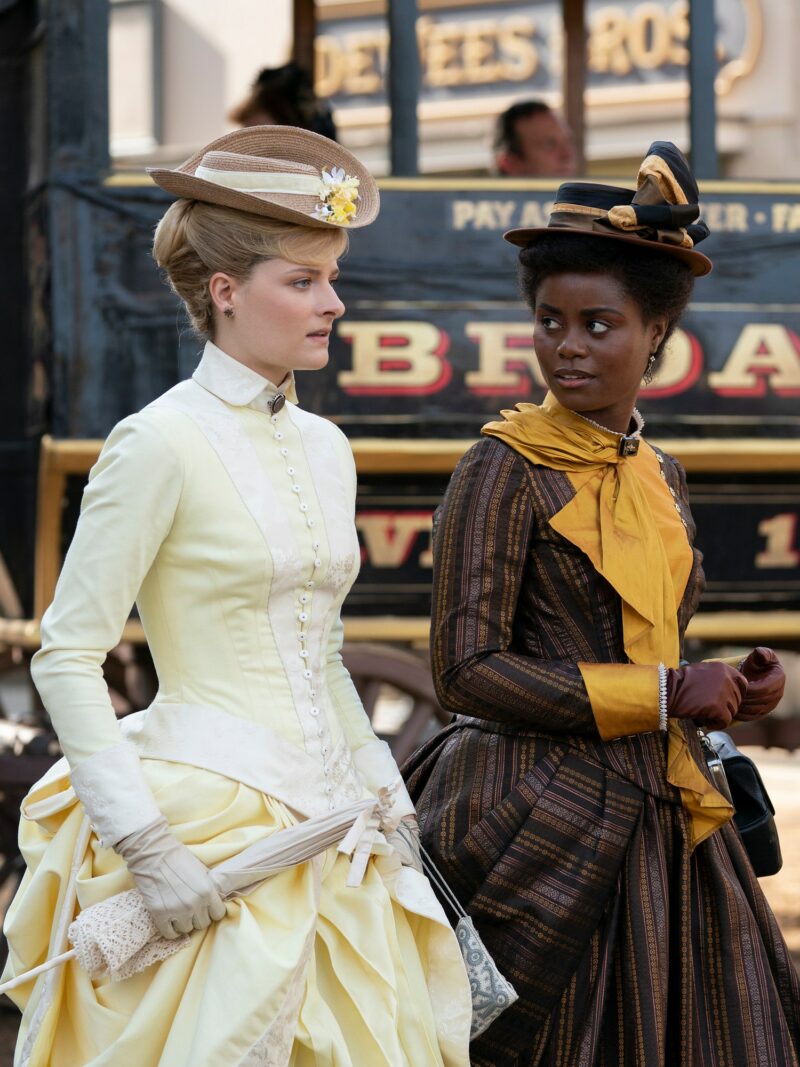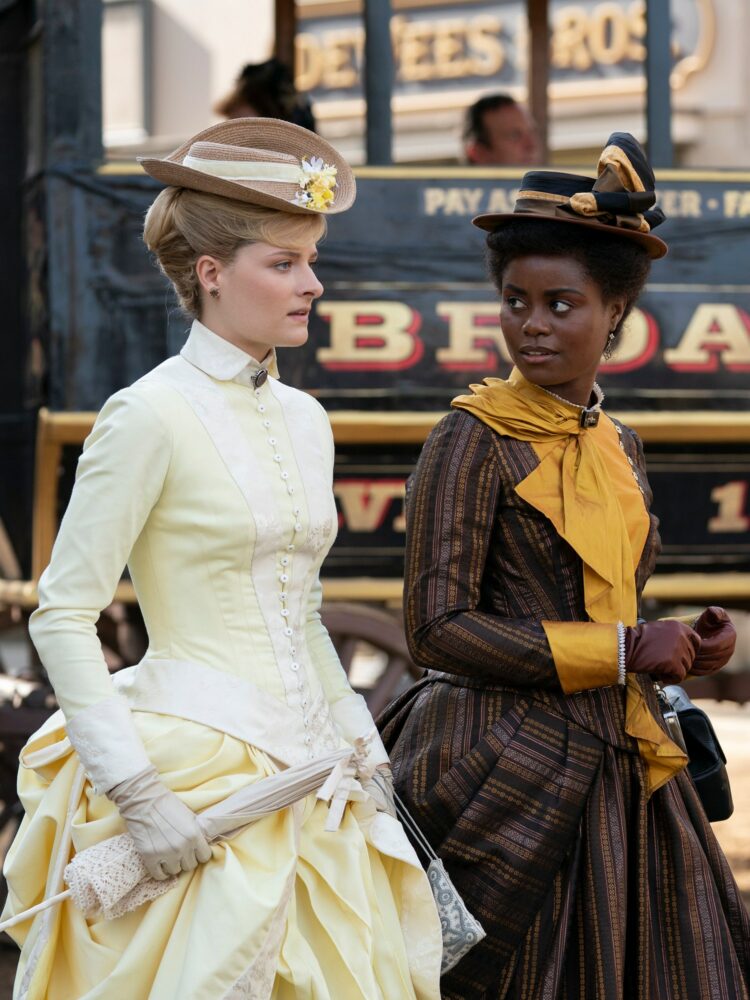 This isn't Edith Wharton, but I think that's okay. It's okay to not have every single show be the biggest and the strongest and the most powerful and most nuanced and most everything. And maybe this show will get more oomph as the season continues; it was originally to be on NBC so now that it's HBO there may be more to come. I am willing to continue and find out.
For Your Entertainment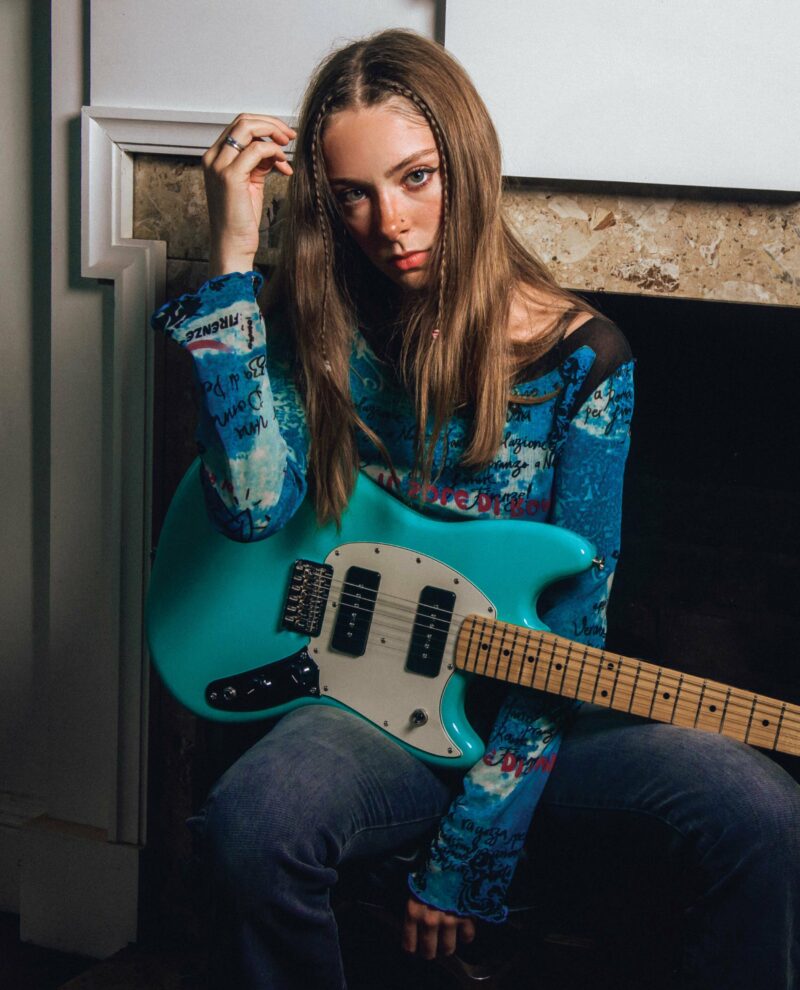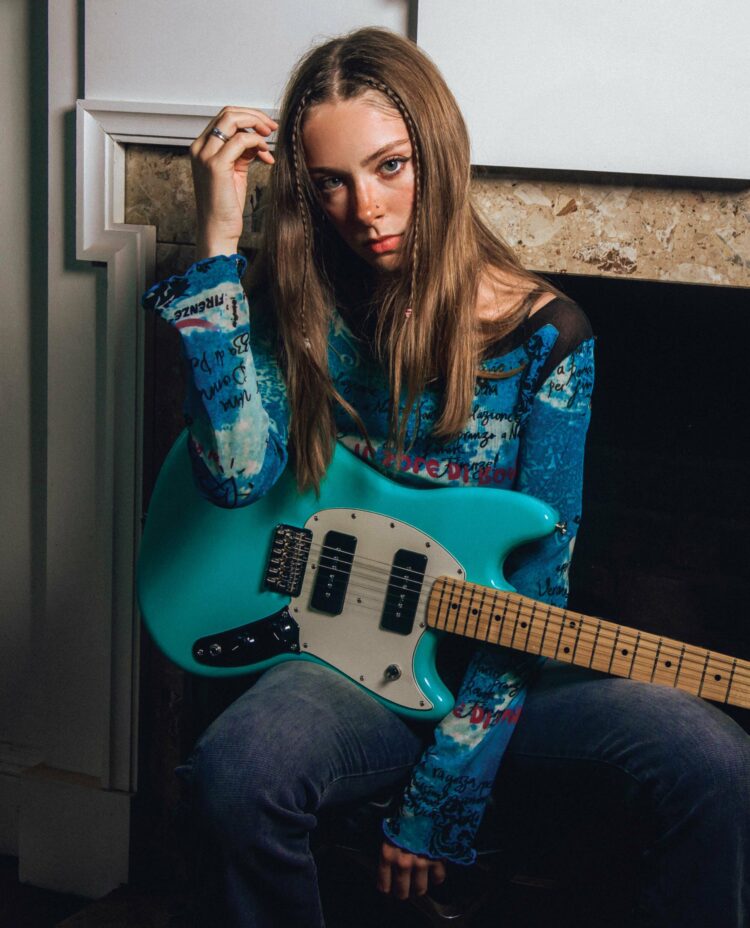 When I traveled for work pre-pandemic, I had a playlist on Spotify I called Planes, Trains, and Road Trips and it was full of the kind of music I could enjoy when looking out the window, or flipping through a magazine, lightly dozing. Think Cigarettes After Sex, Kacey Musgraves, Maggie Rogers, Leon Bridges. When I heard this song from Holly Humbertsone, it made me long for an early morning Amtrak ride to NYC.
At only 16, British singer-songwriter Holly Humberstone entered several of her songs into an online BBC music portal and one of her songs, "Hit and Run," garnered radio play and she was invited to play Glastonbury which was one of her first ever-shows. She played a couple of small solo sets and then was invited to go on tour with Lewis Capaldi performing in front of audiences up to 12,000 in size. Her first EP was ready to drop, and then the pandemic happened.
But in typical Gen Z fashion, this 21-year-old's career wasn't slowed down by COVID. Her music is the kind that is best heard through headphones, not necessarily speakers in a general admission club. Her lyrics can be described as oversharing, but during a period of time when many of us feel alone, Humberstone's music can feel like a kindred spirit.