This article may contain affiliate links; if you click on a shopping link and make a purchase I may receive a commission. As an Amazon Associate, I earn from qualifying purchases.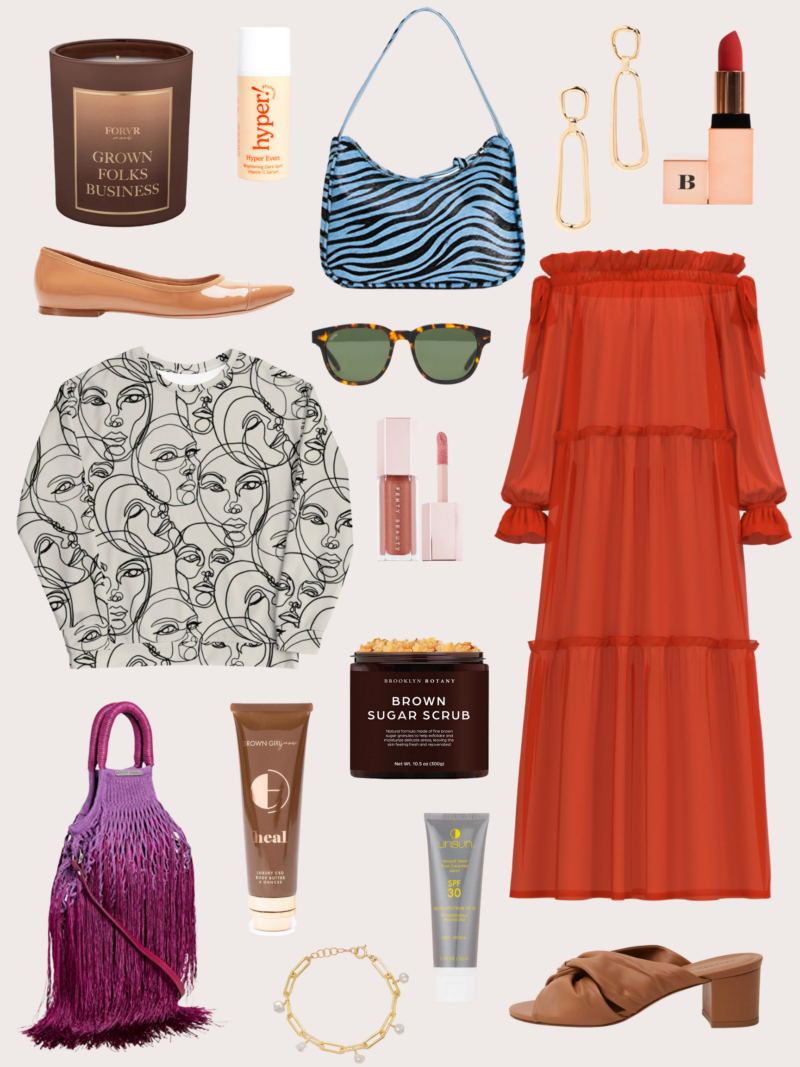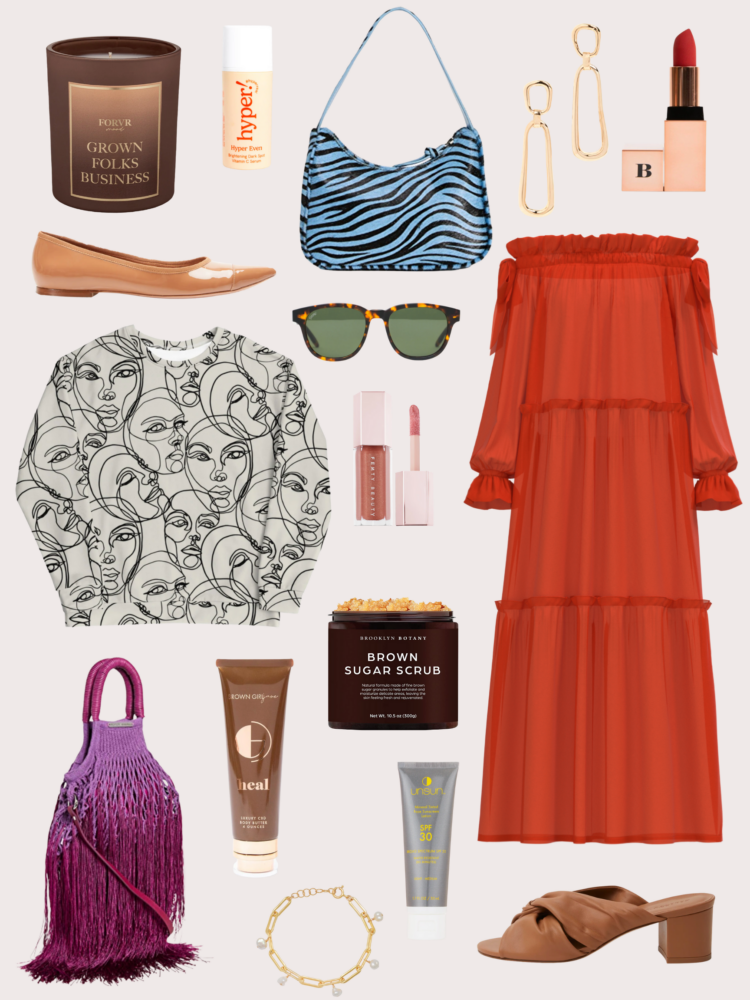 Grown Folks Business candle from FORVR Mood (as I wrote this I got the email that my order arrived at home) | Brightening Dark Spot Vitamin C Serum from Hyper Skin (I own and think it's great) | Blue zebra calfhair bag from Brandon Blackwood (see my Brandon Blackwood belt bag) | Gold plated dangle earrings from Soko | Vegan cruelty-free red lipstick from Bossy Cosmetics (I own "Unstoppable") | Glossy leather flats in skin tones from Rebecca Allen | Tortoise sunglasses from SWAV Eyewear | Orange off the shoulder maxi dress from Torlowei | Scribble art sweatshirt from Jolie Noire | IMO the best lipgloss from Fenty Beauty (I own several colors) | Brown sugar scrub from Brooklyn Botany | Magenta fringe bag from Petit Kouraj | CBD Body Butter from Brown Girl Jane | Gold-filled and freshwater pearl bracelet from BYCHARI | Mineral SPF 30 sunscreen from UNSUN | Block heel slide sandal in spring colors from Rebecca Allen
Weekend Reads
The woman who can see 100 million colors. (The Guardian)
Inside the murky world of "functional fragrance". (Allure)
Wondering what the heck is going on with these NFTs and celebs? If so, you may find this interesting. (Read Max)
If you're looking for some glamorous new pajamas, check out ÖFUURË an African fashion brand with sizes up to 4X.
How reading queer authors improved my relationships. (Avidly)
Fashion is just TikTok now. (Vox)
Is there such thing as a crochet machine? (Little World of Whimsy)
The radical woman behind "Goodnight Moon." (New Yorker)
What the conversation around the "Great Resignation" leaves out. (Bazaar)
I know I talk about these insoles all the time, but they're less than $20 and offer more support than the fancy brands. I just bought another pair to go into my Docs, I even have a pair in my Peloton bike shoes. My husband also has them in his bike shoes, his boots, and even his slippers!
If you're a Peloton-er, you may enjoy this profile on Tunde Oyeneyin. (Elle)
East And West Coast butter Is different, and we've all been living a lie. (Huffington Post)
For those who loved my orange organic cotton tote from Dagne Dover but didn't catch it before it was sold out, Nordstrom has some! You can see me carry this bag in this photo and this photo.
Even the best smart watch may be bad for your brain. (New York Times)
For those in this area wondering why that 95 pile-up happened at the beginning of January: How the East Coast's busiest highway unraveled: 36 hours of confusion and misery on I-95. (Washington Post)
The rise and rupture of Campaign Zero. (New York Magazine's Intelligencer)
The 1994 crime bill slashed higher ed for incarcerated people. Here's how that played out for one state. (Capital B)
I'm digging this top from J. Crew. Wear it untucked with white or cream jeans and Birkenstocks, tucked into wide-leg or flare jeans of most any color or wash, tucked into a midi or maxi skirt of linen, or floral poplin, or even pleated chiffon. Slip on with a pair of chinos, tuck just the front and wear a scarf as your belt. Pair over a sheer turtleneck with corduroy pants. Imagine it paired with high waisted belted faux leather pants like these. And if this top isn't your jam, think how many ways a classic denim, chambray, or linen shirt can be styled and styled again with your current closet. You don't need more to achieve new.
An all-Native American NFL team was founded 100 years ago — to promote a dog kennel. (Washington Post)
From vaginal laser treatment to spa breaks – it's the great menopause gold rush. (The Guardian)
When climate crisis came to a reporter's backyard, only music made it make sense. (NPR)
How insulated glass changed architecture. (Vox)
Hyattsville is a neighboring town to Greenbelt and our community is devastated: A beloved mayor's suicide devastated his city and left an agonizing question: Why? (Washington Post)
Hear/See/Read
Last weekend, my sister watched my daughter so I could have a bit of a birthday date weekend with my husband at home. And the wild and crazy 40-somethings we are, we ordered takeout and watched movies!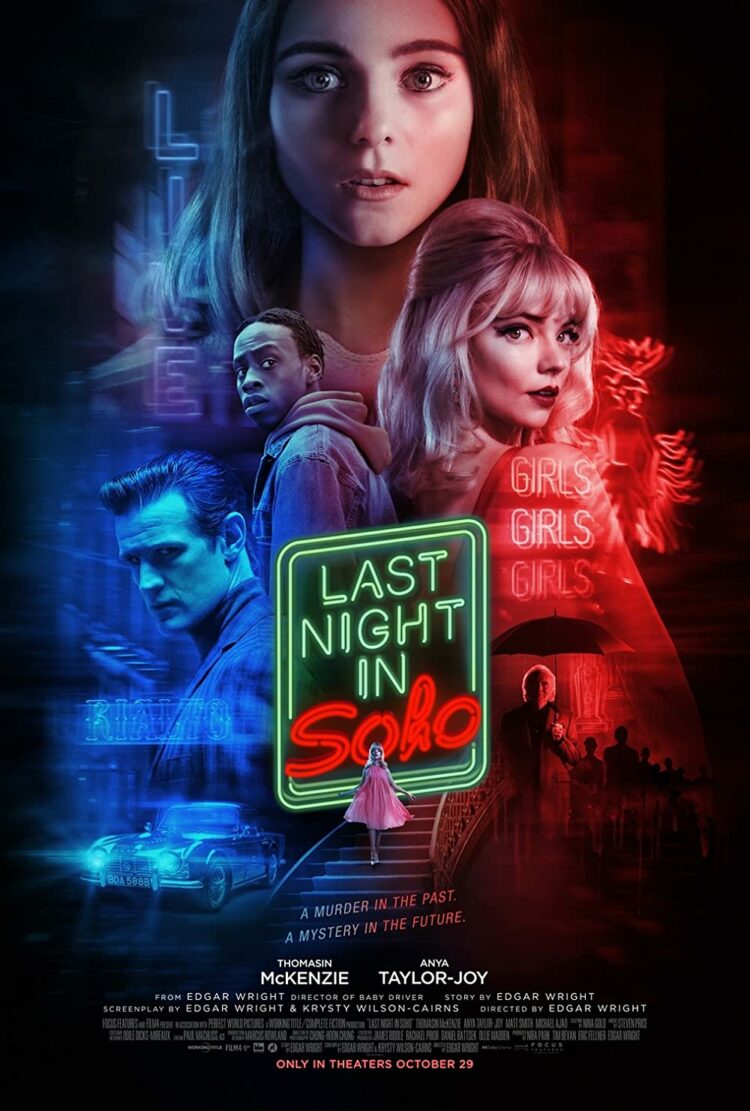 The first movie we watched was Last Night in Soho. I was looking for movies and said to my husband, "Okay, this stars Anya Taylor Joy from The Queen's Gambit and the synopsis is an aspiring fashion designer is mysteriously able to enter the 1960s…" and he said SOLD. And sold it was, because we had to pay $5.99 to watch this (available on Apple TV and Amazon Prime).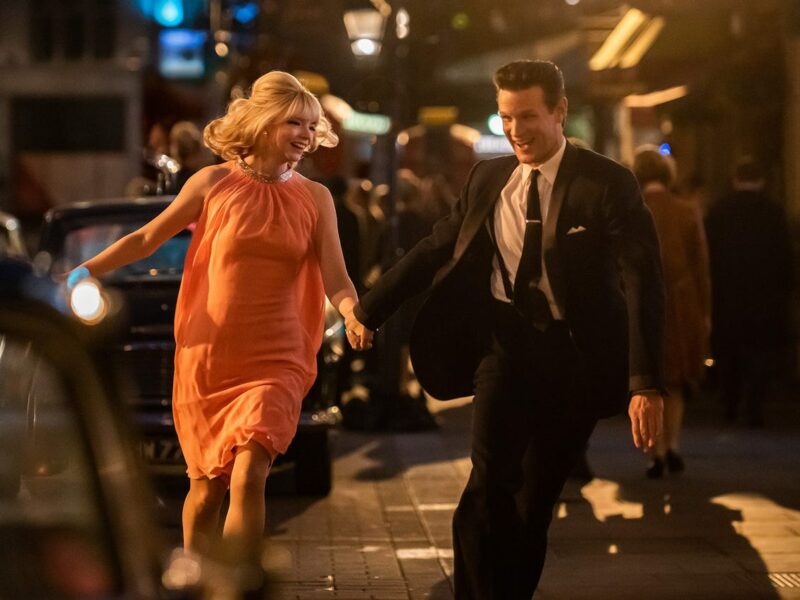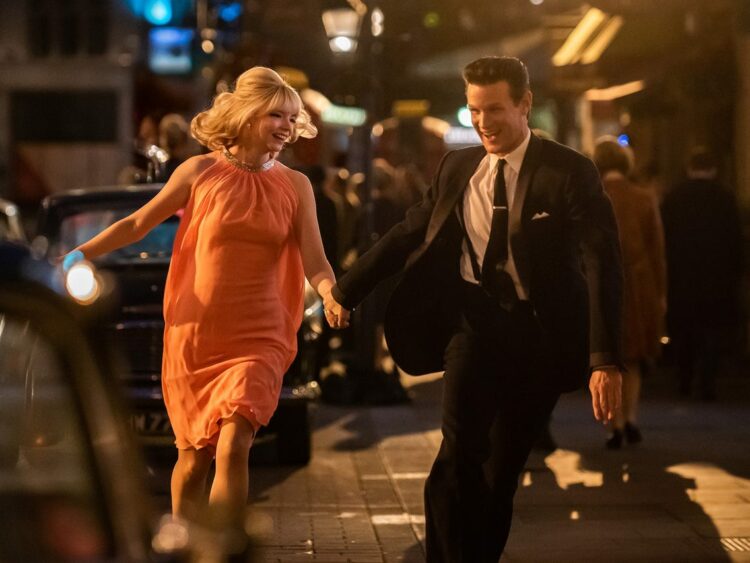 This movie is freaking weird, and the description above does NOT explain what it's about. Ellie is a sweet girl who lives with her grandmother in a small town and has a love for the music and fashion from the 1960's. She is accepted to a fashion school and heads to London where she is overwhelmed by the big city and the mean girls in her dorm. She rents a room in Soho that hasn't been updated in several decades… not since the 1960's. And this is where we find out how she is "mysteriously above to enter the 1960's" and in the 1960's is where we encounter both The Queen's Gambit (Anya Taylor Joy) and Dr. Who/Prince Phillip (Matt Smith).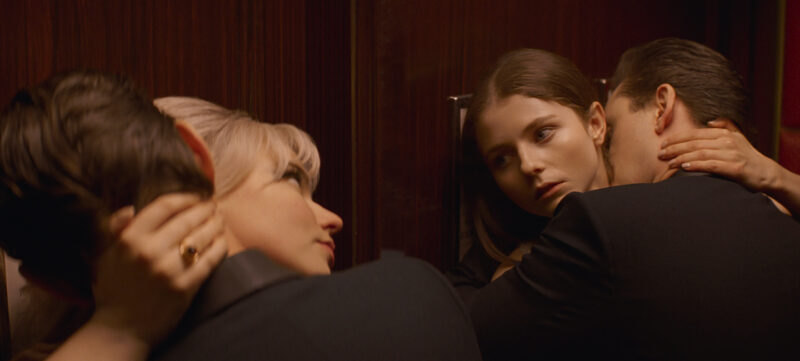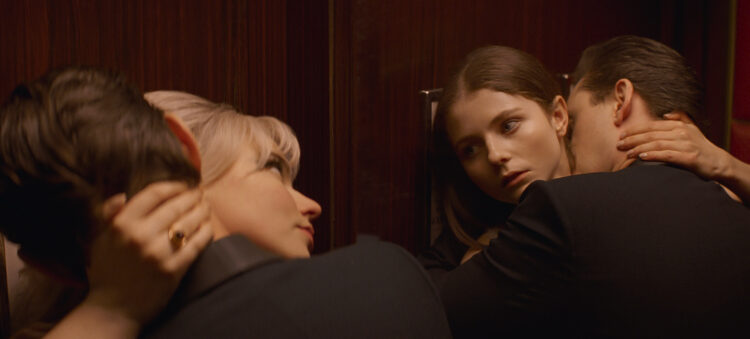 My husband hated this movie. His biggest gripe is the title. "It wasn't one night in Soho, it was several nights!" He's right. He hated the violence, he hated that the violence affected the protagonist's sleep (he's big on quality sleep), he hated how Anya Taylor Joy's story panned out, he was able to figure out the ending about halfway through the film.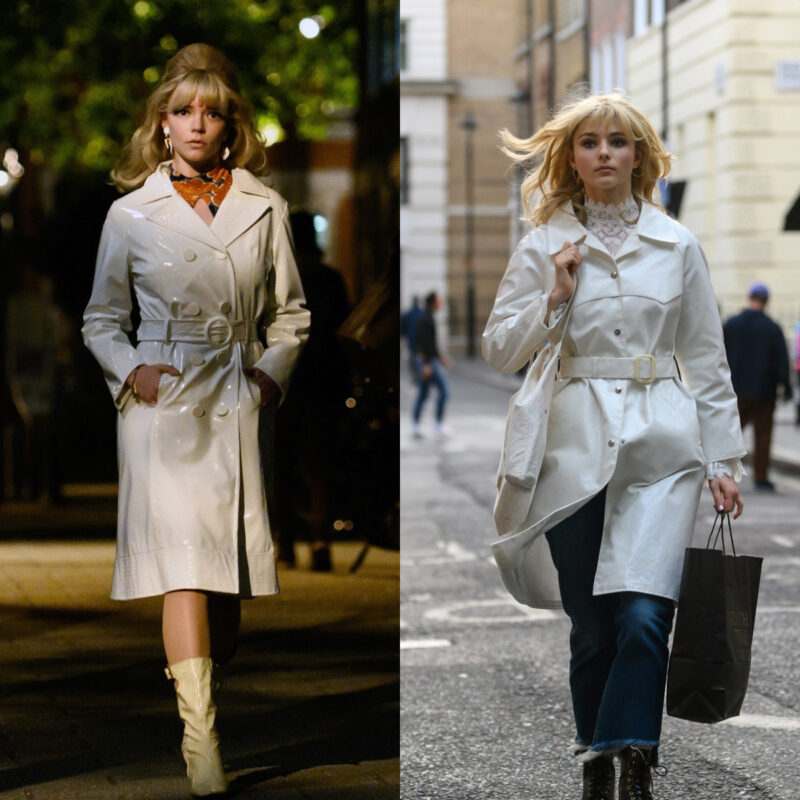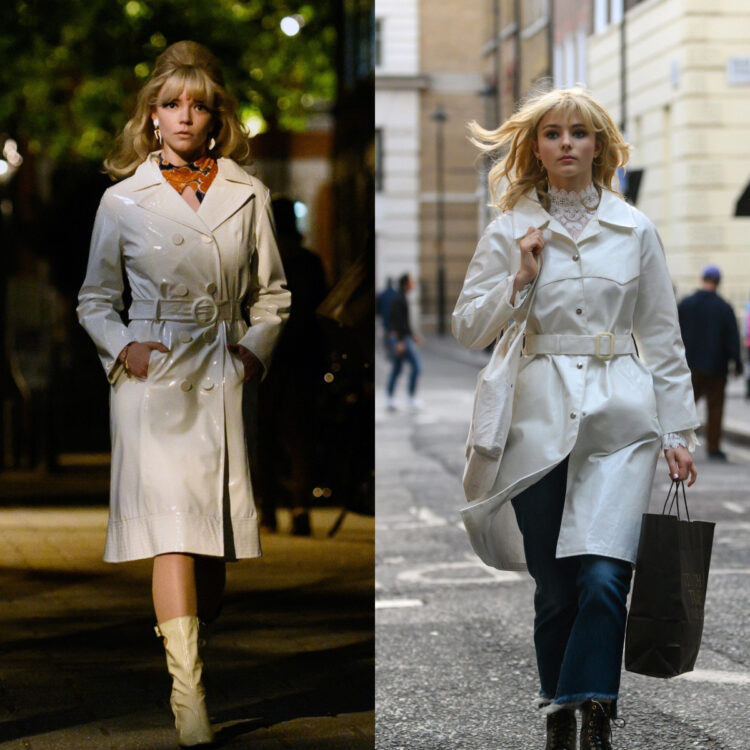 I, on the other hand, liked the film because it was beautiful and strange and had great fashion and style transformations and good use of color and lighting to evoke feelings and situations. I didn't love the end at all, it took a while to warm up to Michael Ajao (John) but that likely was on purpose, and I was surprised to find this more a horror movie than some psychological drama, but I found it interesting and worth watching.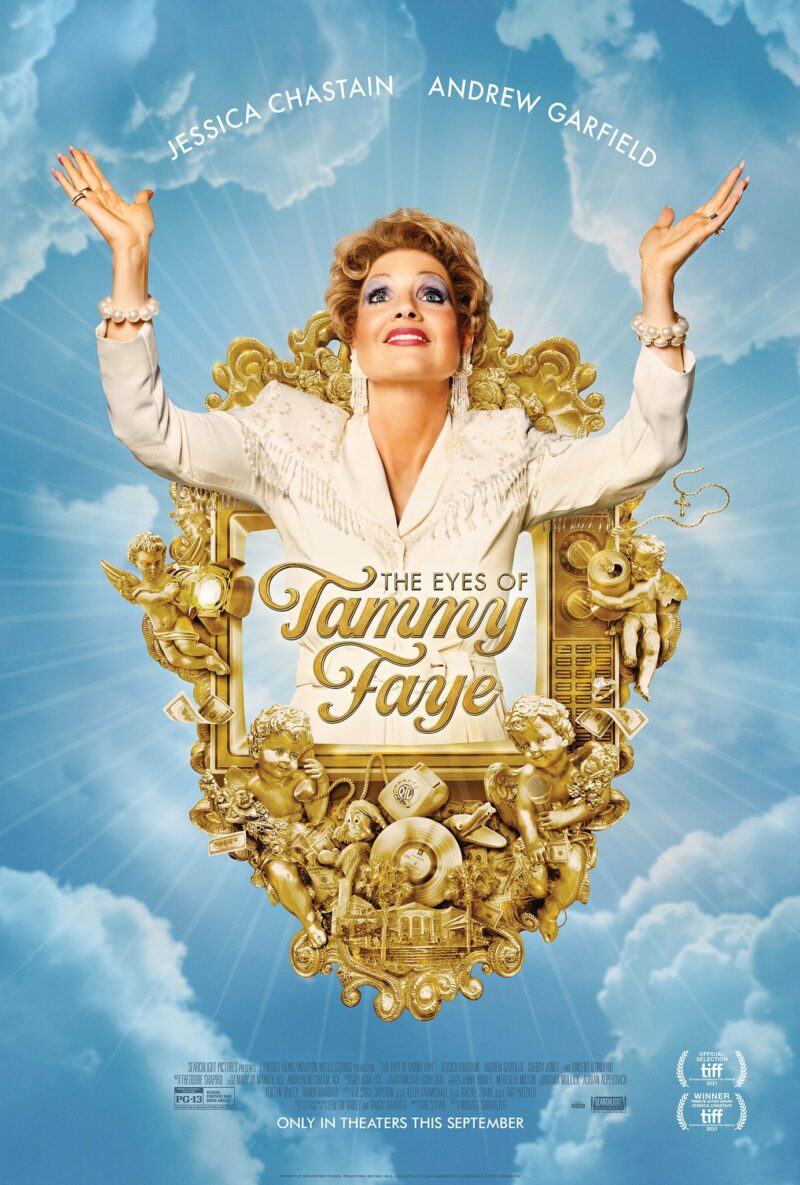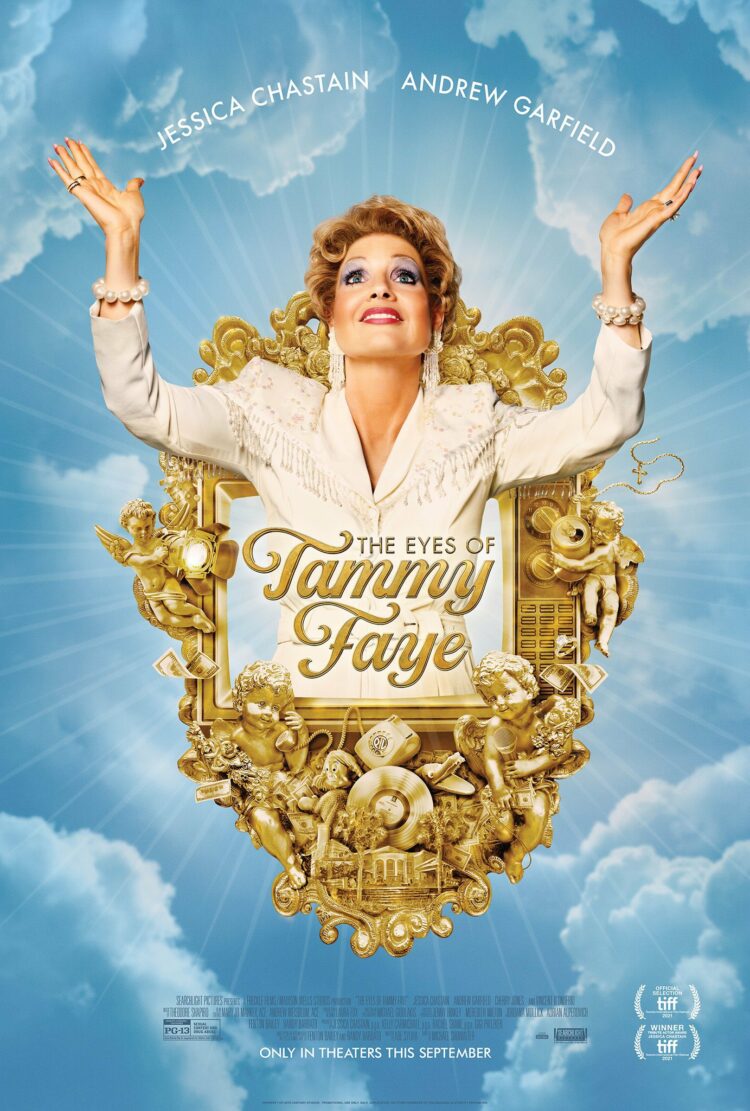 And the other movie we watched was The Eyes of Tammy Faye (available on Hulu and HBO Max). Starring Jessica Chastain and Andrew Garfield, this film tells the story of Tammy Faye Bakker/Messner from the perspective of Tammy Faye.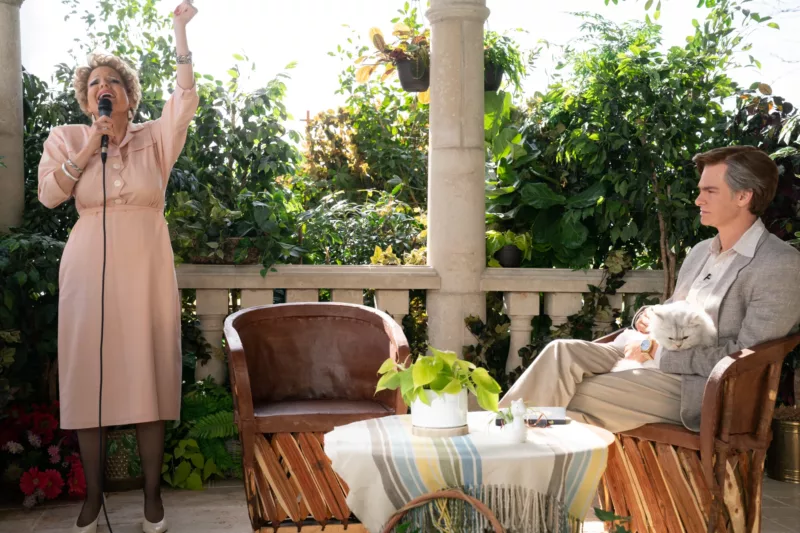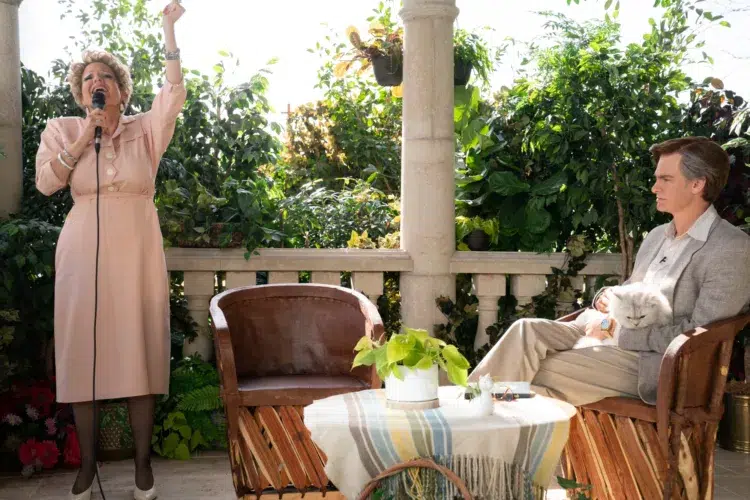 I grew up as a Unitarian Universalist, but like many Gen X kids, I watched a decent amount of PTL because there was little else on TV. And Tammy Faye fascinated me. She was so happy and peppy and shiny and it was so clear she really believed what they preached. And this film made me feel as though the Tammy Faye I remembered as a kid was pretty accurate.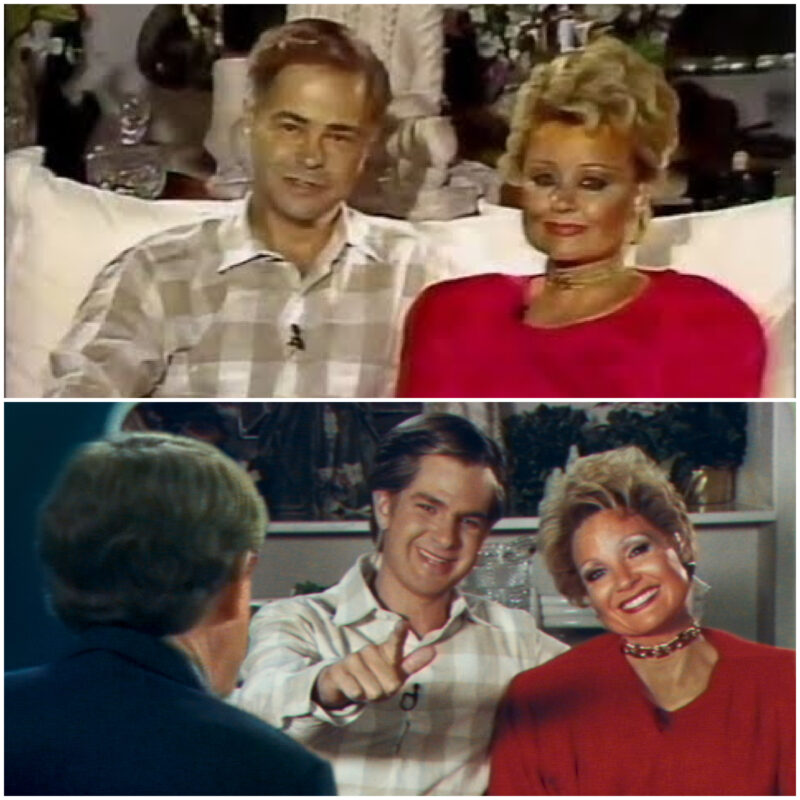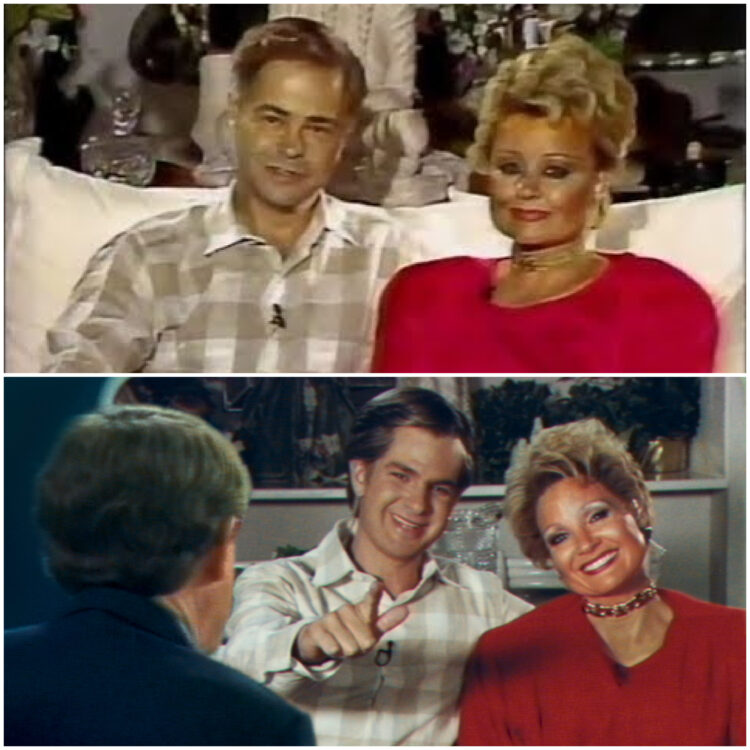 I read many pieces where Chastain and the makeup artist, Linda Dowd, were very serious about not making Tammy Faye look like a caricature. And in general, I think they did a good job. However, the silver slash of shadow under her brows really bothered me because that wasn't something Tammy Faye did. If you look back, she did a lot of shadow contouring, especially with brown shadow, but she blended and the only time it appeared she had silver up there was when the light hit it just so.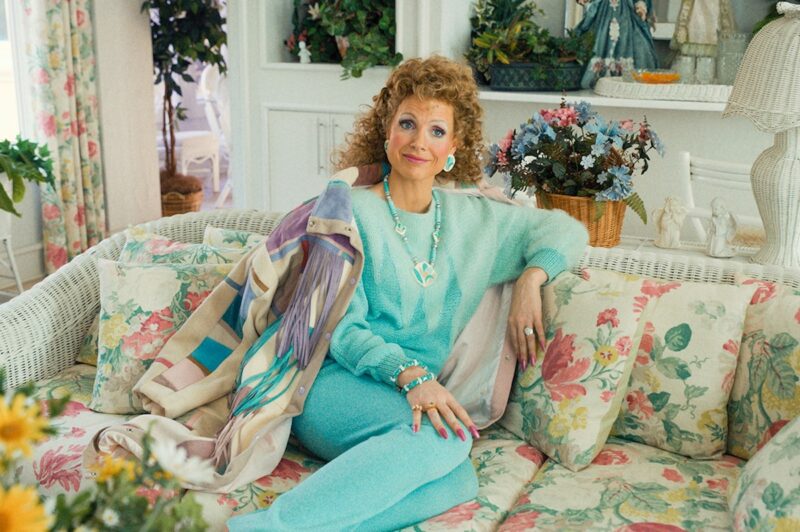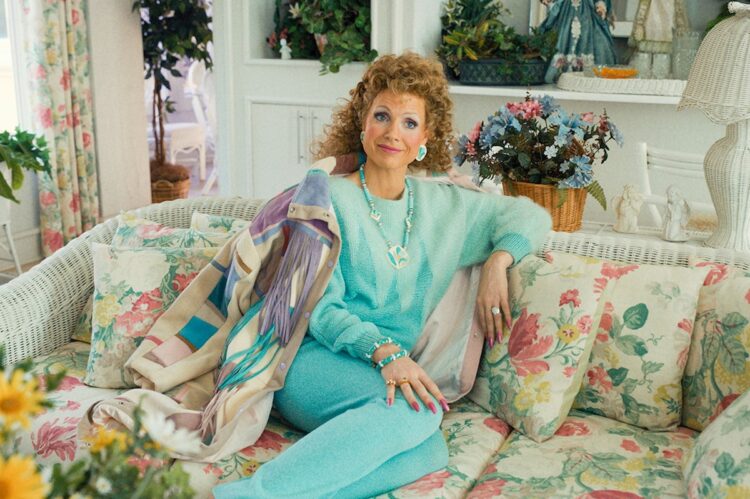 I really enjoyed this film, as did my husband. I think it did a good job of sharing the story of the Bakkers from Tammy Faye's perspective without glamorizing or making anyone look like a fool. It's a good reminder of how darn MEAN the media was back then to women. To Tammy Faye, to Jessica Hahn, Donna Rice, Anita Hill, Monica Lewinsky, and to all the other women that were deemed stupid or sluts or liars and how we all went with those generalizations.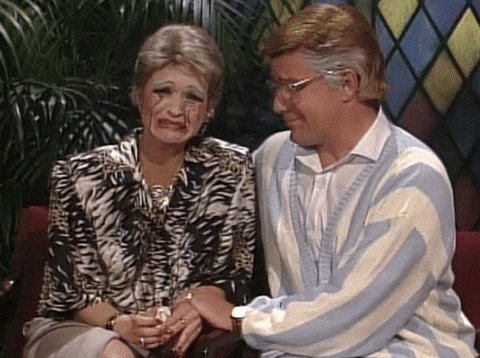 We laughed about them during late-night talk and improv shows, we bought the magazines that had it on the cover, we even bought the t-shirts at the mall mocking these women. We look back with a bit of shame, but still do it today with influencers and celebrities, making assumptions based on a few photos or short videos. This movie was a good reminder of how far we think we've come but really how things are the same, just in different packaging.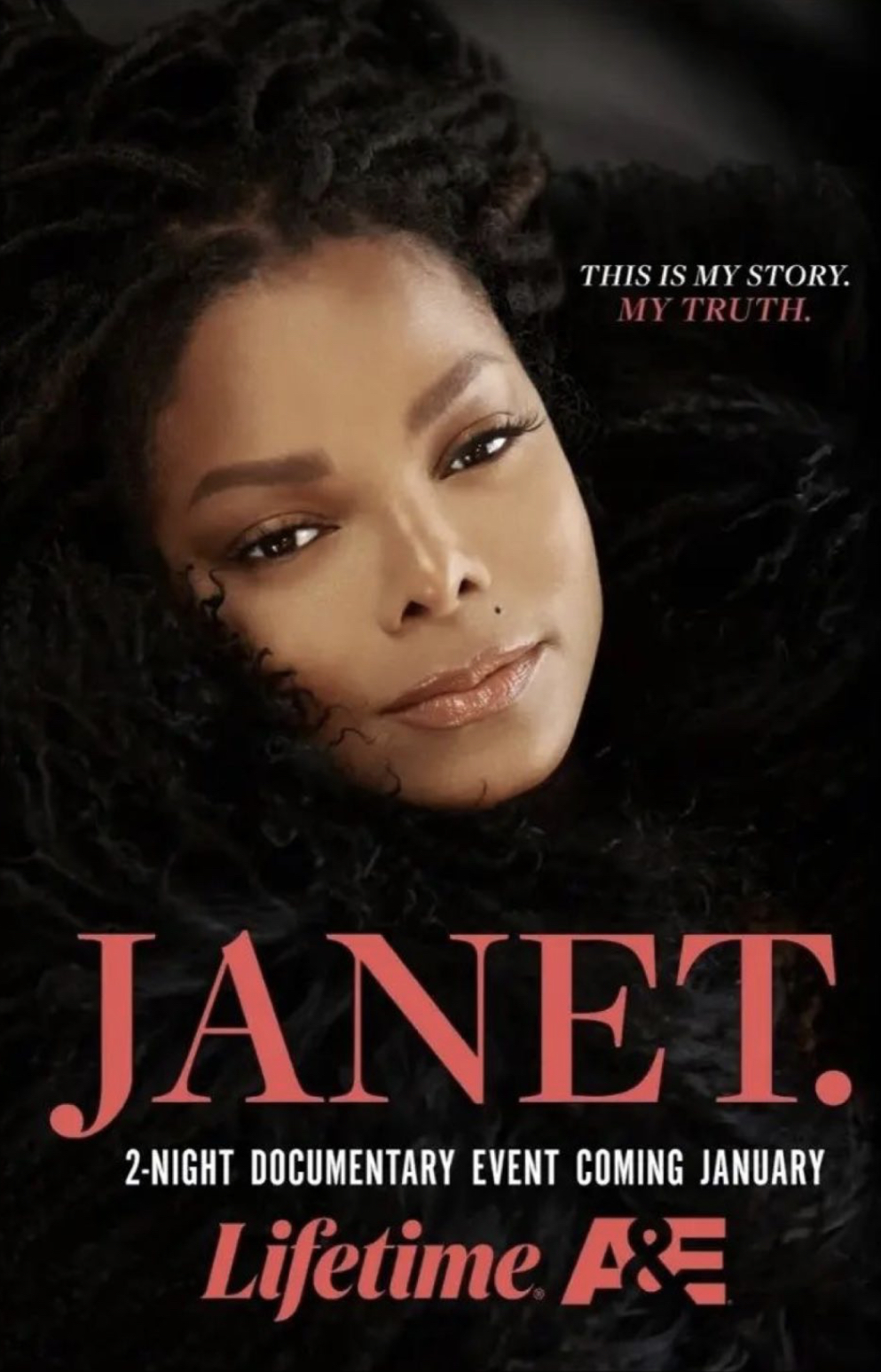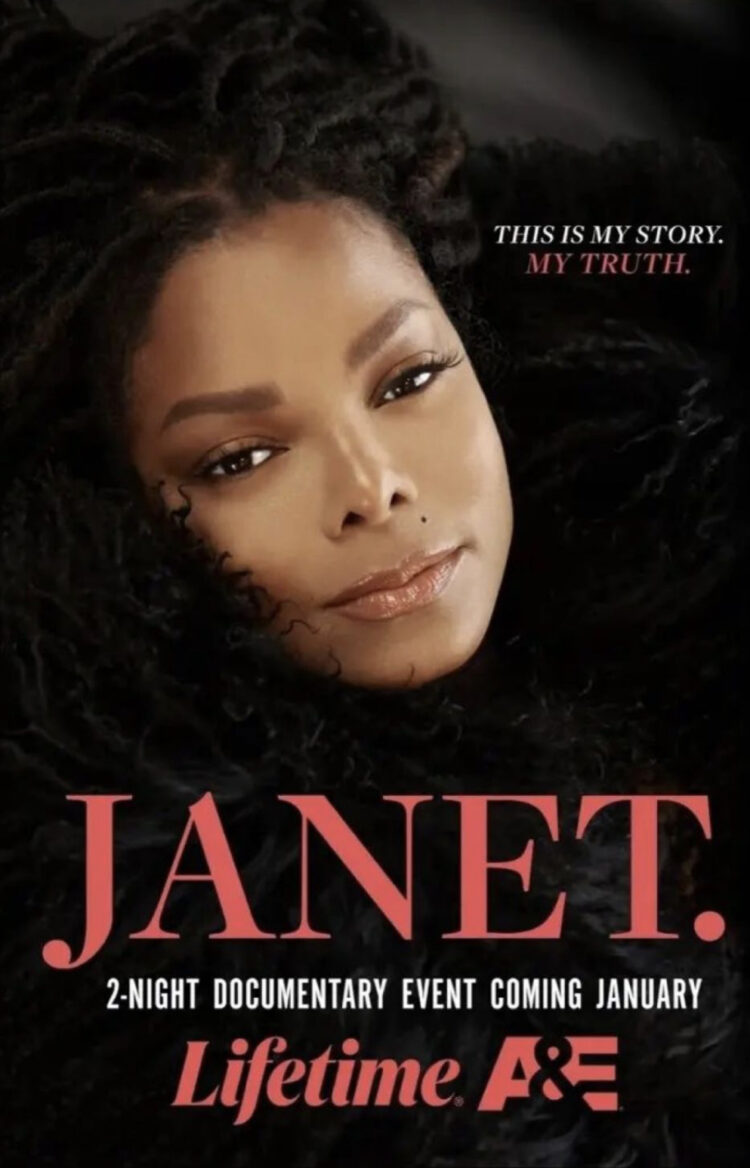 This week we also finished the four-part documentary JANET. (available on Lifetime). If you're anything close to my age, Janet Jackson was likely a major part of your life, even if you don't fully realize it now. Fashion, music, dance, movies, TV, you name it… Janet Jackson was influential.
Don't expect this documentary to drop any major bombs of info you didn't already know. She doesn't even mention her last husband, and everyone in her life was spoken about kindly and tactfully. However, read between the lines and you learn a bit more about Michael in his last few years and how she feels about Justin Timberlake after the Superbowl debacle.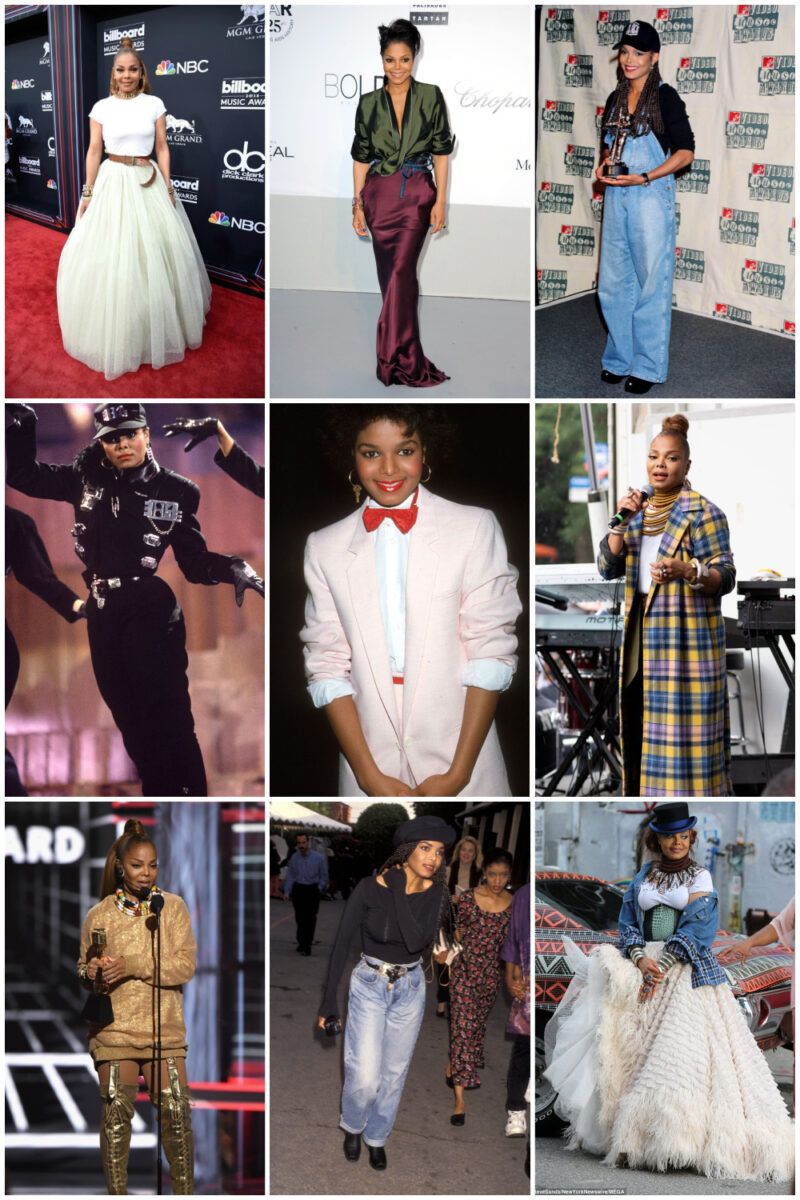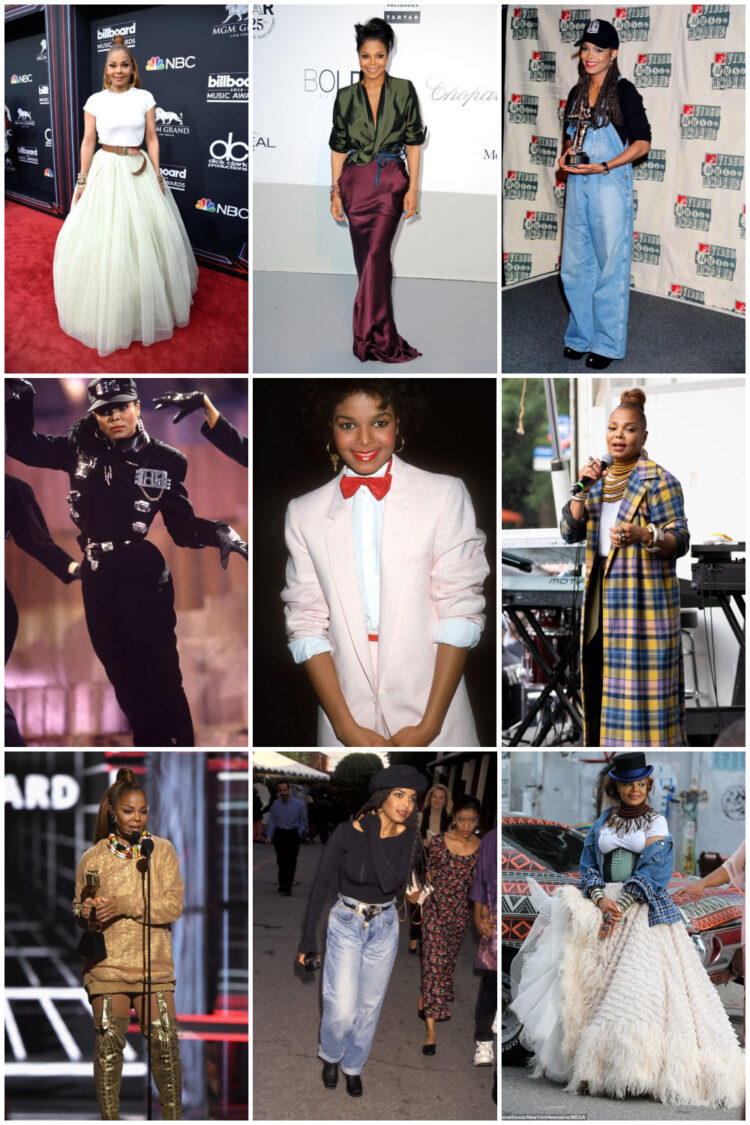 It was interesting and sad to hear how the "Scream" video went down, and to understand how the relationships in her life affected her iconic style. I didn't know much about her marriages and relationships beyond what was highlighted by celeb gossip destinations. To hear more about why her relationships ended, that no there wasn't some secret hidden baby with DeBarge, and how she just matter of factly discusses her body changes over the years from her… that was a gift.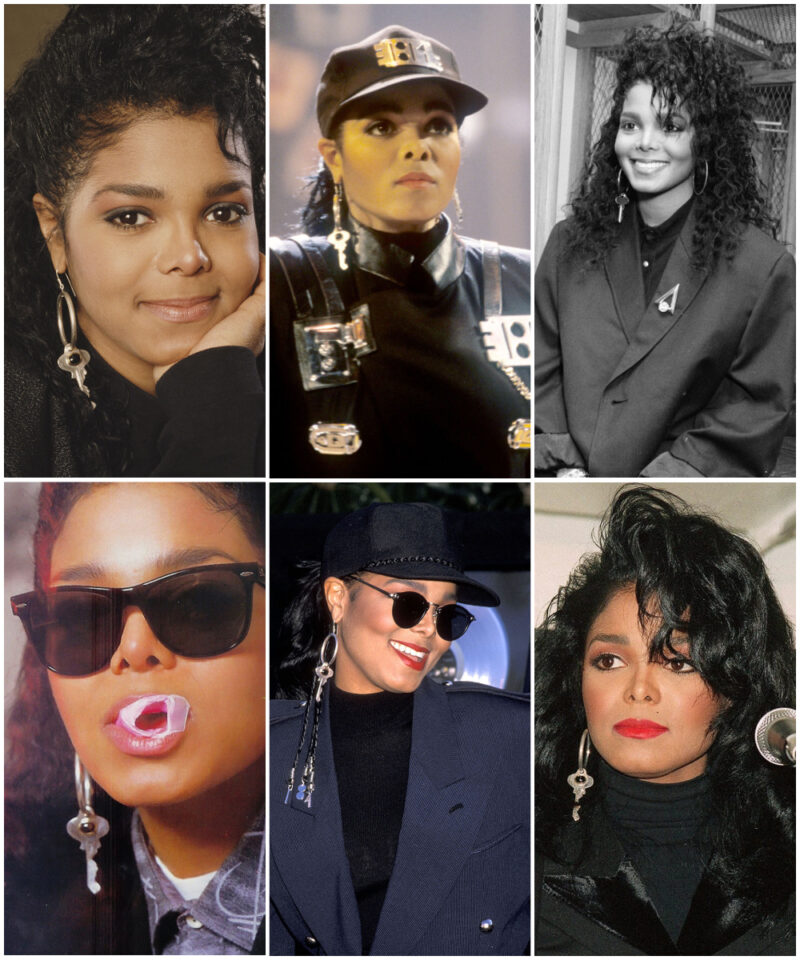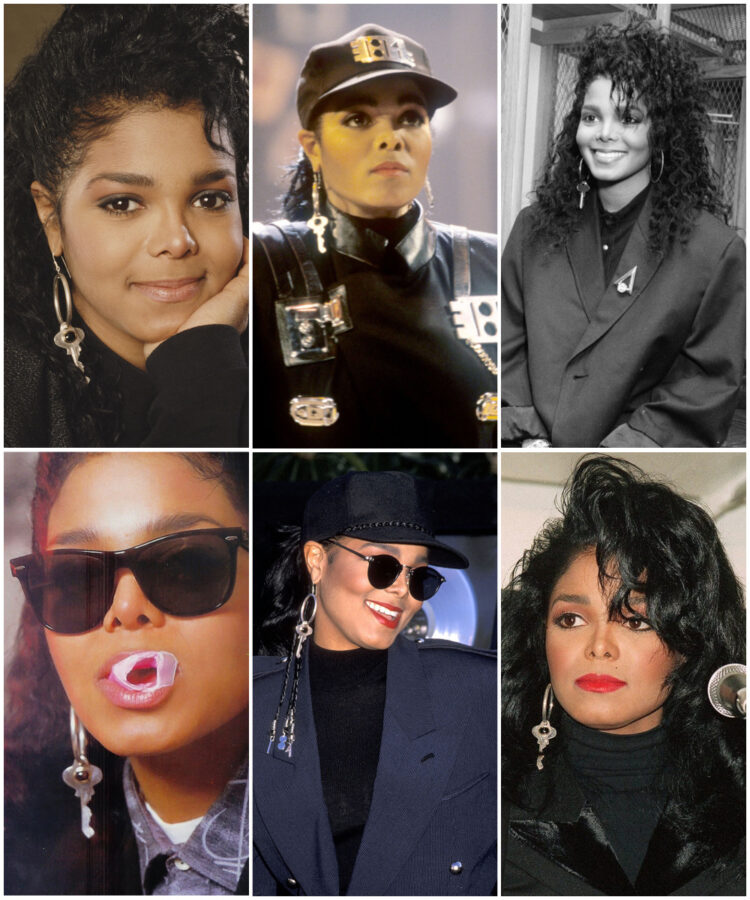 I saw Janet Jackson in concert twice in the early '90s. Control, Rhythm Nation, and Janet. were soundtracks to my young adulthood. So many times I was inspired by her style in videos and the red carpet and tried to replicate it (who else tried hanging a key from their hoop earring?). This documentary was a treat and a trip down memory lane; it was fun to share it with my husband who had his own Janet memories and my daughter who didn't know enough about this talented entertainer.
For Your Entertainment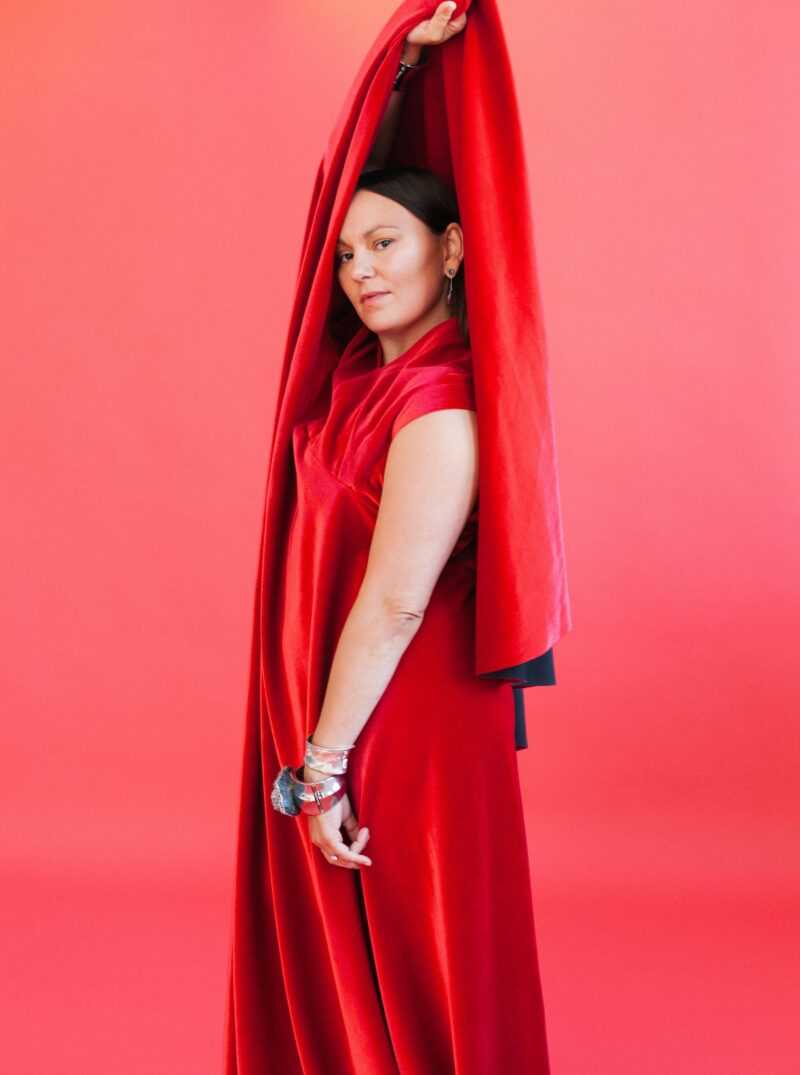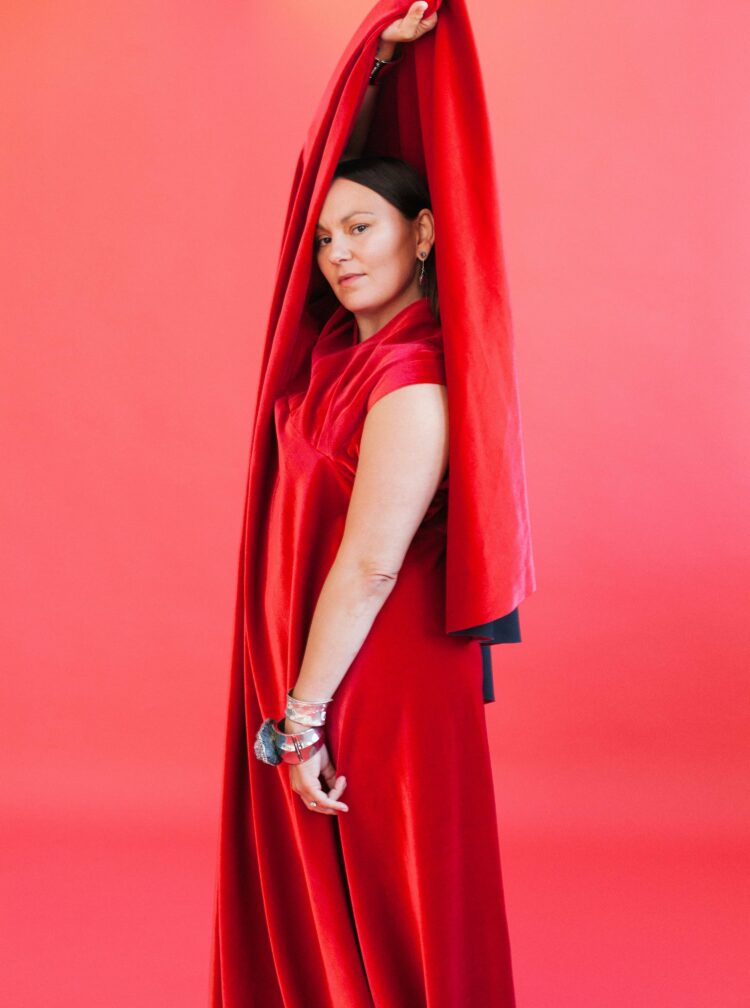 In 2017, I was introduced to Tanya Tagaq by my husband. A Canadian Inuit throat singer, Tagaq uses music to tell the story of the culture, history, and treatment of the Inuits. Her music is powerful and after seeing her perform live, I became even more of a fan.
Tagaq is back with a new album. Tongues takes poems from Tagaq's book, Split Tooth. Dedicated to the missing and murdered Indigenous girls and survivors of the Canadian residential school system, the poems and songs are also based partially on her own life. This album is very hard to listen to as a white person, a "colonizer." But it is exactly why it needs to be heard and shared.
Don't get me wrong, the music is powerful, the beats hypnotic, but the topics, the lyrics, it's where you feel uncomfortable. And while we may all want to numb out over all the current discomfort in life, we can't. And music is such a powerful way to connect, be educated, and be inspired to learn more. Below I share the video for "Teeth Agape," one of the songs off the album Tongues. A powerful song with a powerful video.